Q&A: Michigan builders want state's help to build affordable homes
Home construction once filled Michigan with new neighborhoods at a wide range of price points. Since the Great Recession, that's changed: At least 40 percent fewer homes are being built across the state as the building industry confronts ongoing challenges.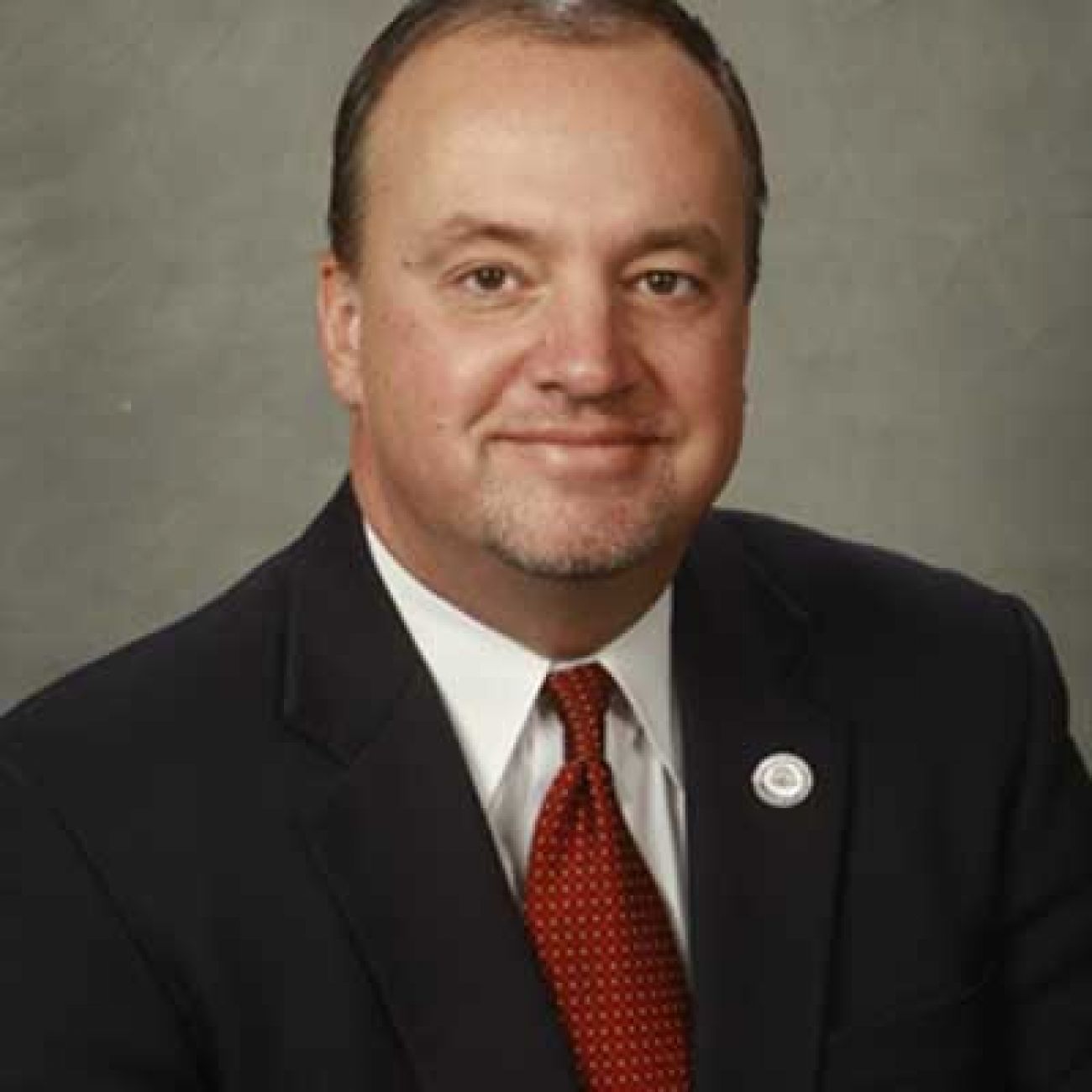 That comes as prices for existing homes escalate in Michigan. Overall, prices are up 6 percent across the state so far in 2020. Yet many areas are seeing double-digit price growth while there's a shortage in inventory.
The price movement in many communities across the state "normally would mean a huge amount of demand for new construction," said Bob Filka, CEO of the Home Builders Association of Michigan.
Instead, he said, the slower pace of new building and shifts in the industry are adding to the housing pressure for many buyers in the state who face a lack of supply and affordability.
Related:
COVID-19 is compounding that, as the changing industry has to deal with increasing product costs that add time and financial pressures to new construction. Even as new home starts were up 23 percent nationally in July, Michigan's building pace is less than half of its historic average from before the Great Recession.
As a result, Filka said, the building group has asked state lawmakers and Gov. Gretchen Whitmer to consider 15 requests that the association says will help increase the state's new housing stock.
"We know the governor and leaders in the Legislature are facing a number of COVID-related challenges right now, but addressing housing sector issues will be vitally important to the state's recovery, growth and local tax base in the years ahead," according to an Aug. 27 letter from the builders' association.
The group wants the state to:
Investigate density restrictions and local policies to determine if communities are discouraging construction of entry-level housing.

Identify communities that support cost-cutting measures for builders, like expedited reviews, fee reductions or waivers and by-right zoning that doesn't require additional approval time.

Include housing incentives in economic development plans to attract or retain businesses.

Create a tax credit, loan or grant programs to encourage home repairs to keep people in their homes and maintain current housing stock.
Fewer builders, contractors, workers, parcels, operators and capital in the market mean that "very few mid- or lower-priced homes are being built," Filka says. One consequence is there is a disproportionate rate of homeownership by race and income across our state, "making home appreciation/equity and greater wealth generation out of reach for an increasing number of Michiganders," he said.
Filka recently spoke with Bridge Michigan Business Editor Paula Gardner about issues facing Michigan's residential construction industry. Here are excerpts:
What do you think could lead to more median-income housing?
Old-fashioned economic development tools, like tax-increment financing or other expedited review types of things. If you're Amazon and want to build a place in Michigan, people are falling over themselves to offer incentives or other tools to make that investment happen. The same kind of approach for most communities in Michigan right now [could work] to build housing in that price range of $200,000. Otherwise it's just not going to happen in this market.
Housing was always a competitive advantage in Michigan and we're losing that today.
There's not a one-size-fits-all solution in any part of the state. But I do think our communities need more tools to try to bring that investment to the community.
What's your assessment of the housing industry today?
Michigan once had about 25,000 to 26,000 homes built a year on a statewide basis. If you look at our numbers now and where they've been since the housing crash more than a decade ago, we're not even close to that. We will probably build about 16,000 homes this year.
If you compare not just numbers but what kind of homes are being built — speaking in general — all of those new homes are at the very high end of the market. The median price [of new-construction homes] in Michigan in early 2019 was about $330,000. In markets like Traverse City, that median is closer to $500,000.
We see tons of renovation work around the state. What's driving that is people getting sticker shock and they say they can't afford the median price in Michigan. Then they say they're going to buy a $200,000 fixer-upper and put $100,000 or more into it and get more yard and more square footage. We see that happening up and down the spectrum of housing, which then just pushes people looking for a starter home or more affordable home into lower-level housing. It just trickles down, putting more pressure on renters and everything else.
That also explains why, coming out of the COVID-19 shutdown, the demand has been soaring. Our guys are busier now than they were before COVID-19. We're continuing to see that kind of demand. The problem is there are fewer builders, fewer contractors, subcontractors, workers. Workforce issues are still there.
What's happening with materials cost?
We're seeing spikes. Lumber alone, in the last month-and-a-half or so, has pushed the price [to construct a single home] up $16,000 in less than two months. On top of that, a major producer of PVC resin, which is the stuff that goes into plumbing materials, decks, handrails, got taken out by the hurricane in Louisiana. We're seeing prices for new construction spiraling upward. That puts more demand on the existing housing stock.
We're kind of in a perfect storm in our housing industry. Looking ahead, a lot of members in the short term are in great shape. One could argue that everyone in our industry right now can work as much as they want, because demand is that high for renovations, contracting and new builds, so why are we interested in policy efforts to spur more moderately priced housing?
Members of my organization recognize their customers are going to run out eventually. For a decade or more, we haven't built adequate supplies of what I would characterize as that missing middle housing: anything starter level, anything that an average Michigan household can afford. Essentially nobody's building those homes for that average Michigander anymore.
I was surprised when I looked at the Pulte website recently. That company was always known for some affordable new construction. Very few of their properties today start at under $300,000.
It all comes back to the math and having a return on investment that you can justify. Pulte is a publicly-held company, so it's responsible to shareholders. Some of our privately-held independent builders that do high volume will tell you that they can't make money under $300,000. And that price point is going up every day.
There's a lot going into that equation, like local government issues, the time to get a development going.
What's the outlook on developed lots for near-term home building?
The availability of lots, particularly for small builders, is a huge challenge.
What other changes are you seeing?
In general, our industry today is much, much smaller in terms of people working in the industry, the amount of capital that is accessible to our industry, and it's becoming harder and harder to find lots to build upon.
The industry is consolidating. Going to see more and more consolidation. Opportunities are going to become more challenging.
Michigan, unlike other parts of the country, always had a large number of small builders who'd do five to 20 homes a year. Other states were dominated by the publicly traded homebuilders. That's starting to become more of the case in Michigan. I'm not sure that's necessarily good for home buyers. It limits the availability
What does today's home high appreciation rate in most markets tell you about homebuilding's future?
It would normally mean huge demand for new construction. When there's a nice, 15-year-old house that is on the market and gets a dozen offers on the first day it's listed and then sells for $20,000 more than what they were asking — in an "old-world analysis," our numbers would be going through the roof. When they can't find what they want in an existing house, they're going to go build new.
That trend means good things for remodeling. We're pushing $9 billion in [statewide] remodeling activity right now, versus $4.5 billion in new home construction activity. I think that remodeling is going to continue to spike.
Your letter seeks some solutions from the state. What else concerns you, policy-wise?
Things like immigration, things like trade. We have a 20 percent tariff on lumber right now. Similarly, you wouldn't believe all of the products or at least the tools and components that go into the houses and how they're produced in China, and we've had the trade war there.
Long term, we're in serious trouble for the cost of housing and just the cost of housing repair.
Also, immigration. Thirty percent of our workforce used to be immigrants. It's close to 10 percent now.
What response did you get to the letter?
We've gotten some acknowledgements. We're really setting the stage for next year. It's going to take time. We're doing briefings and discussions with the administration. It's been received relatively positively, but from a priority standpoint, how quickly is it going to rise to the top of the heap of big issues affecting the state? Yet it's going to snowball if we don't start addressing it.
Business Watch
Covering the intersection of business and policy, and informing Michigan employers and workers on the long road back from coronavirus.
Thanks to Business Watch sponsor:

Support Bridge's nonprofit civic journalism. Donate today.
Only donate if we've informed you about important Michigan issues
See what new members are saying about why they donated to Bridge Michigan:
"In order for this information to be accurate and unbiased it must be underwritten by its readers, not by special interests." - Larry S.
"Not many other media sources report on the topics Bridge does." - Susan B.
"Your journalism is outstanding and rare these days." - Mark S.
If you want to ensure the future of nonpartisan, nonprofit Michigan journalism, please become a member today. You, too, will be asked why you donated and maybe we'll feature your quote next time!