Michigan Roulette: The rise of a deadly street opioid
With rise in fentanyl, Michigan overdose deaths also rising
Across Michigan, deaths from drug overdoses ‒ fueled by a rise in synthetic opioids such as street fentanyl ‒ are climbing fast and almost no area is immune. Click on a county to get year-by-year statistics and more information
Source: Michigan Department of Health and Human Services
A few years ago, fentanyl barely registered in state drug overdose tallies.
Today, a street version of the synthetic opioid has overtaken prescription painkillers as the primary cause of overdose deaths. The shift is statewide, fueling huge spikes in overdose deaths, with ground zero in the mostly white, working-class communities surrounding Detroit.
Indeed, eight of the 10 highest overdose death rates in Michigan from 2013 through 2015 were blue-collar cities in Wayne County, according to a Bridge analysis of opioid deaths from report data collected for the state. (The other two highest rates were in neighboring Macomb County.)
Related: In Michigan emergency rooms, a chance missed in the opioid crisis
"There are days when I walk into the autopsy room and there are 12 to 15 bodies," Wayne County Medical Examiner Carl Schmidt told Bridge. "Half of those are drug cases."
In 2017, according to preliminary calculations, about three-quarters of fatal overdoses in Wayne County were tied to fentanyl, an eight-fold increase in three years. The statewide share of overdose deaths tied to synthetic opioids also has risen sharply, from 5.6 percent to 39 percent between 2013 and 2015.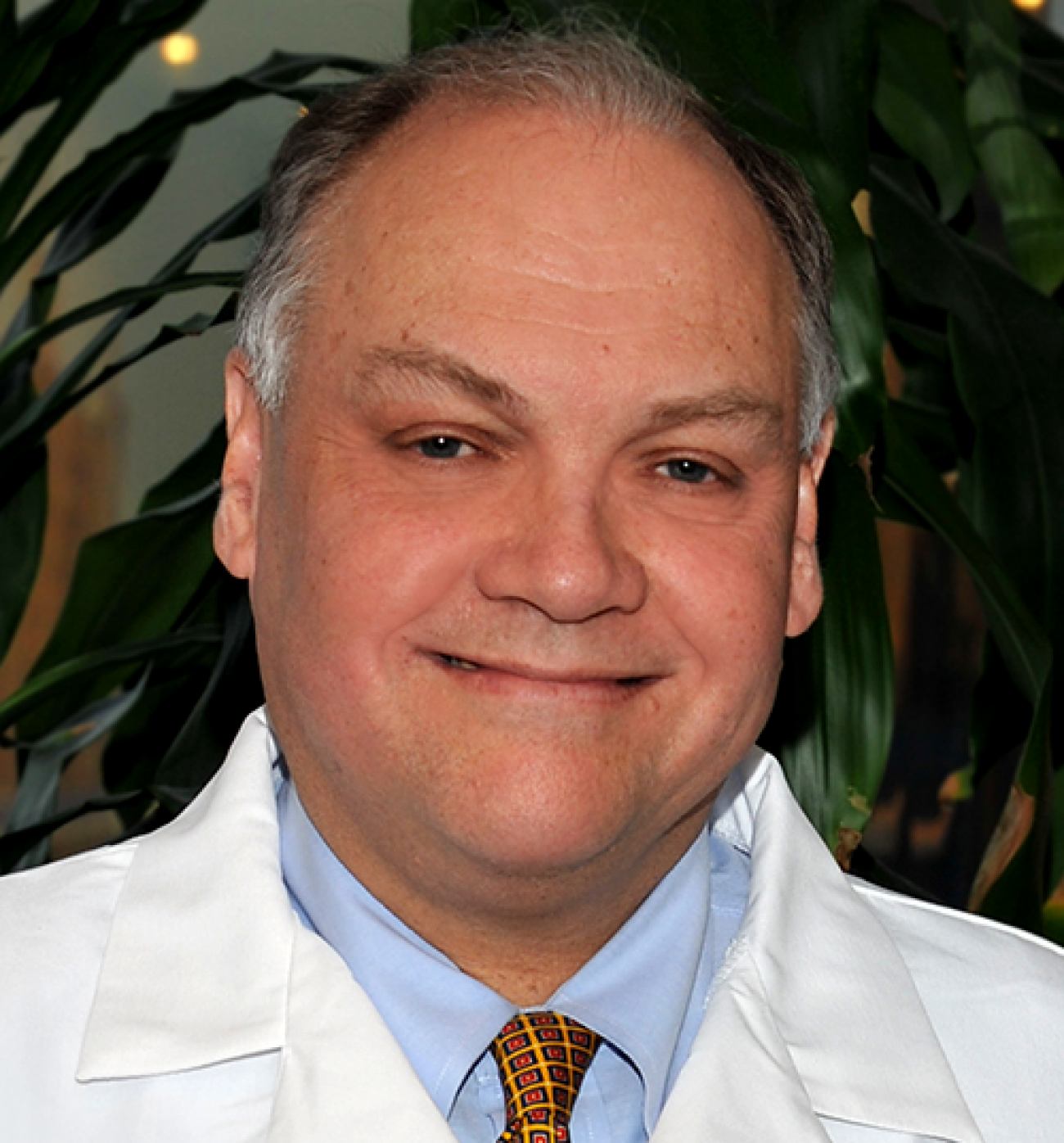 Health experts say the trend could be tied to the stress of unemployment or poverty in these high-overdose communities. So too, they say Michigan lacks enough doctors eligible to prescribe medication which has been shown to help wean patients from opioid addiction.
Related: For opioid addicts in Michigan, online help when no doctor is near
Related: Michigan falls short in frontline treatment for opioid crisis
"We have seen a phenomenal increase in overdose deaths," said Marianne Udow-Phillips, executive director of the Center for Healthcare Research & Transformation at the University of Michigan.
"Now, people who are addicted are turning to the streets and fentanyl is a very deadly opioid."
The blue-collar Downriver community of Lincoln Park topped the overdose death rate among Michigan cities, at 3.3 deaths per 1,000 patients from 2013 through 2015. Its neighbor Ecorse was No. 2.
In total deaths, Detroit topped Michigan cities with 447 fatal overdoses over three years. But its death rate was barely a third of Lincoln Park's. Grand Rapids was second in overall deaths, with 138, though its death rate was far lower.
Researchers who gathered the statistics say they likely underestimated statewide overdose deaths by 25 percent. Their data was limited to a state database that tracks patients listed by their prescriber. It does not include overdose deaths of people without a prescriber, who only obtained painkillers through the black market.
It's on that black market that a street version of fentanyl ‒ roughly 50 times more powerful than heroin ‒ thrives.
The drug is wreaking havoc in counties small and large. Kent County, for example, recorded 137 overdose deaths in 2017, an increase of nearly 50 percent from the year before. About 80 percent of the cases involved an opioid, and fentanyl was detected in more than half of those deaths, often mixed with heroin.
Related: 100 workers recalled. Then they all flunked their drug tests.
Opinion: When doctors don't do their homework, they enable opioid abuse​
"That combo is extremely common these days and it's not slowing down,'' said Kent County medical examiner Stephen Cohle.
Nationally, synthetic opioid deaths skyrocketed from 3,000 to 20,000 from 2013 to 2016, overtaking deaths from prescription medications such as Oxycontin and Oxycodone. The U.S. Centers for Disease Control said illegally-made fentanyl is "primarily responsible" for that rise.
That is hardly news to Schmidt in Wayne County, who sees fentanyl's handiwork on a nearly daily basis. According to his preliminary calculations, fatal overdoses in Wayne County went up 75 percent between 2014 and 2017, with fentanyl detected in roughly three-quarters of the deaths in 2017.
In Southeast Michigan, rocketing fentanyl-related deaths
Overdose deaths in which fentanyl was detected have exploded in Wayne Macomb counties
Wayne County
2014: 44
2015: 350
2016: 523
2017: 690
Macomb County
2014: 17
2015: 51
2016: 144
Total overdose deaths:
Wayne County
2014: 543
2015: 711
2016: 848
2017: 950
Macomb County
2014: 271
2015: 280
2016: 358
Source: Wayne and Macomb counties medical examiners
Explaining fentanyl's rise
Fentanyl is familiar as a prescription medication dispensed in a skin patch and often used to treat severe pain in cancer patients. But it's turning up in vast quantities as an illegally made street drug, often mixed with heroin or cocaine, or sold as a pill, streaming in from labs in China, through the mail or smuggled into the country through Mexico.
Deaths tied to street fentanyl are disproportionately white and male. About 63 percent of 2016 Wayne County deaths in which fentanyl was detected were non-Hispanic whites, exceeding the county's 50 percent non-Hispanic white county population. Seven-in-10 victims were male, with a median age of 41.
Why the sudden rise of fentanyl?
Experts point in part to simple economics. Some drug users, seeking a better high, look for drugs more potent than heroin. Drug traffickers are lacing fentanyl into heroin or cocaine, lowering the cost for them while providing customers with a more powerful kick.
An added factor: Illicit fentanyl can be made with relative ease in a lab.
"There is a difference between a fully synthetic opioid as opposed to heroin, which is derived from growing poppies," said Robert Heimer, professor of epidemiology at Yale School of Public Health in Connecticut and an authority on opioids and overdose.
"You don't have to grow any plants. You don't have to have fields that can be attacked by narcotic police.
"It's not a terribly difficult drug to synthesize if you've got a decent chemist."
He said that as states try to rein in doctors who overprescribe legal opioids, it's likely that addicted patients will turn to street drugs like heroin, which is increasingly infused with fentanyl or other synthetics.
"You get this very hot, spiky high with fentanyl," Heimer said. "The downside is, if there is too much fentanyl for the body to tolerate you get a rapid loss of consciousness ‒ and, if the dose is high enough, an overdose death."
Michigan's total overdose deaths rose more than 50 percent between 2013 and 2016, from 1,535 to 2,336. That's more than twice the number of traffic fatalities that year, and five times the fatal overdoses in 1999.
And it may get worse. For all the menace posed by fentanyl, a far more lethal drug is taking its toll as well.
Another synthetic is even worse
Carfentanil, a synthetic cousin of fentanyl ‒ used to tranquilize elephants ‒ has been linked to fatal overdoses in several Midwestern states, including 19 deaths in just a few months in 2016 in Wayne County, and a total of 71 overdose deaths in the county that year. (The total dropped to 49 last year.)
Carfentanil is a hundred times more times more potent than fentanyl and can kill in minutes. The U.S. Drug Enforcement Administration issued a warning about carfentanil, with one official calling it "crazy dangerous."
A typical victim of a drug overdose can be saved by first responders who administer naloxone, a medication that reverses opioid effects. But Schmidt said carfentanil victims are often "beyond help" by the time EMS teams arrive.
Heimer said it's not that drug dealers are deliberately killing customers. That wouldn't make business sense. Deaths are more likely caused by the inability of illegal labs to produce consistent concentrations of the painkillers.
"I don't think the people who are making these drugs are exactly licensed compounding pharmacists," he said.
Death in older industrial towns
Schmidt, the medical examiner, said the concentration of overdose deaths in older industrial towns around Detroit, areas buffeted by economic decline and unemployment, is not new.
"Lincoln Park has always been a place where there is drug mortality," he said. "Before fentanyl came along, there was heroin. You see it in this ring of industrial communities, now post-industrial communities, for whom unemployment is high."
In 2015, Lincoln Park's unemployment rate stood at about 11 percent, twice the state average that year of 5.4 percent. It is about 80 percent white, with 21 percent living in poverty, nearly a third more than the state average of 15.8 percent in 2015.
Ecorse, No. 2 in overdose death rate, is even more challenged. With a population of about 9,200, a third of its residents live in poverty and a fifth were unemployed in 2015. It is racially mixed, 42 percent white and 47 percent black.
Nancy Baum, policy director for the University of Michigan's Center for Health Care Research and Transformation, said there are "many complex factors" connected to addiction and overdose.
But Baum cited "some evidence" opioid deaths are tied to economic stress, including one study that found a rise in unemployment corresponded with rising opioid deaths and opioid emergency room visits.
As fentanyl deaths spike, fatalities tied to prescription medications appear to be on the decline. They accounted for 105 deaths in Macomb County in 2013, then fell to 74 deaths in 2016. In comparison, deaths tied to fentanyl rose from 17 in 2014 to 144 just two years later.
Statewide, the number of opioid prescriptions fell more than 10 percent from 2015 to 2017.
Macomb County medical examiner Dan Spitz said he has not yet calculated deaths tied to fentanyl for 2017. But he's bracing for even more.
"It's probably going to be 200," he said, compared to the 144 in 2016.
Like Heimer of Yale, Spitz said people buying painkillers on the street are playing a form of Russian roulette every time they make a purchase.
"Fentanyl is very potent. It's very accessible. You don't really know what you are using half the time. You think it's heroin and it turns out to be fentanyl."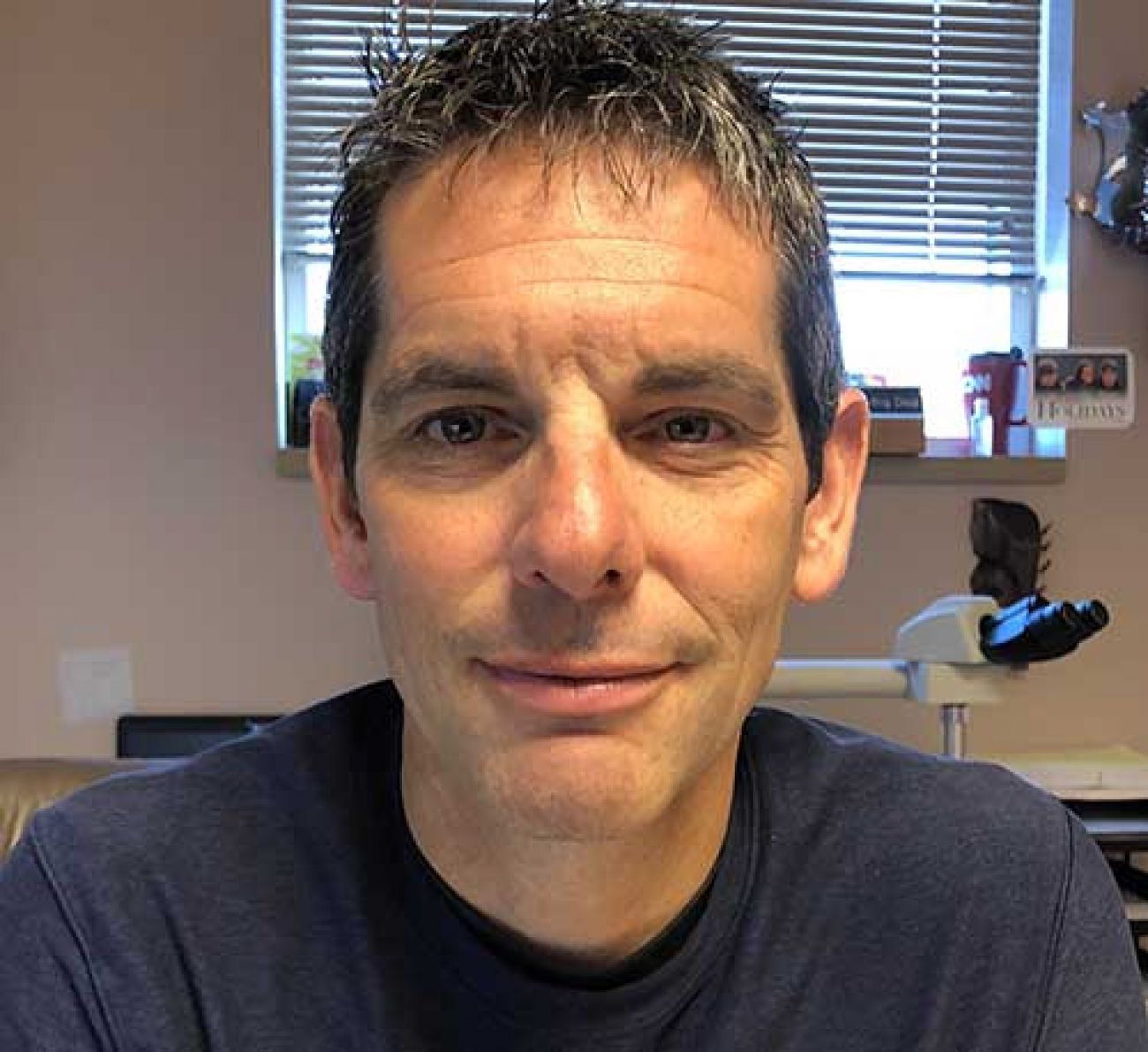 Michigan is seeking answers
Most experts agree that greater access to drug treatment is one way to slow this epidemic.
But one advocate said Michigan continues to lack enough doctors certified to treat addicts with buprenorphine, an opioid substitute that reduces cravings for more powerful opioids. Multiple studies have found that buprenorphine, as part of a broader treatment plan, can save lives.
According to Avalere Health, a Washington D.C. healthcare consulting firm, Michigan ranks sixth worst in the nation in the ratio of buprenorphine providers to opioid deaths.
Larry Scott, who directs recovery services for the Michigan Department of Health and Human Services, said there are parts of the state – particularly the northern Lower Peninsula and the Upper Peninsula – where medically assisted treatment programs and physicians authorized to prescribe buprenorphine are in short supply.
Phil Power: U-M leading drive to cut opioids given after surgery
"You have very few of those programs available," he said.
A University of Michigan initiative called the Michigan Opioid Collaborative aims to certify more primary care physicians, physician assistants and nurse practitioners to prescribe buprenorphine, while encouraging those already certified to expand their practice. Its work is supported by about $1.5 million in federal funds, part of a $16.4 million grant to help Michigan combat opioid addiction.
"Michigan is missing the boat," said William Marrone, deputy chief medical examiner for Bay County, member of a county opioid task force and chief medical officer for Recovery Pathways, in Bay City and Ortonville.
Morrone said he is frustrated that the state continues to fund addiction treatment programs based on an abstinence model instead of medically assisted treatment (MAT), despite evidence that patients treated with medication are more likely to remain in therapy compared to patients receiving treatment that did not include medication.
"The misguided focus on prescription drugs has stolen time and energy from growing MAT network providers," he said.
Scott added there is no one-size-fits-all approach for addiction recovery.
"Abstinence may be the best option for an individual. But recovery is a lifelong journey. People may require MAT as a lifelong prospect."
In December, Lt. Gov. Brian Calley said Michigan is "taking an all-hands-on-deck approach" to the overdose crisis as he signed legislation requiring prescribers to check a patient's prescription history in the state's automated prescription system before prescribing controlled substances to patients. The measure is intended to discourage doctors from overprescribing opioids and to help prevent patients from doctor shopping.
And as a last line of defense against this epidemic, the state is also seeking to make it easier for those at risk of an overdose and their families to get access to naloxone, the life-saving medication used during an overdose. Michigan is one of some 30 states with an overdose prevention program.
Under a standing order issued in 2017 by Michigan Department of Health and Human Services Chief Medical Executive Dr. Eden Wells, individuals can purchase naloxone, which reverses the effects of overdose, at more than 1,500 pharmacies across the state. No prescription is required. Many rescue workers and law enforcement officers now keep the medication in their vehicles.
As sobering as the overdose numbers are, experts say the state can do more to ensure all such deaths are counted.
Cohle, the Kent County medical examiner, said the number of deaths linked to fentanyl is likely even higher than recorded.
In his 2016 annual report, Cohle scolded area hospitals for failing to conduct blood tests on overdose patients that could detect the presence of fentanyl and related synthetic opioids, relying instead on urine screens that cannot detect fentanyl.
"By the time the case is reported to us," he wrote, "we have a dead patient and no way to determine how the death occurred."
Downriver towns near Detroit saw highest overdose rates
Older manufacturing cities, most with largely white, working-class populations, had the highest overdose deaths rates in Michigan, according to a recent three-year study. Street versions of fentanyl and other synthetic opiates fueled much of the surge.
Appriss Health Statewide Opioid Assessment; Michigan Department of Licensing and Regulatory Affairs
Only donate if we've informed you about important Michigan issues
See what new members are saying about why they donated to Bridge Michigan:
"In order for this information to be accurate and unbiased it must be underwritten by its readers, not by special interests." - Larry S.
"Not many other media sources report on the topics Bridge does." - Susan B.
"Your journalism is outstanding and rare these days." - Mark S.
If you want to ensure the future of nonpartisan, nonprofit Michigan journalism, please become a member today. You, too, will be asked why you donated and maybe we'll feature your quote next time!