Michigan falls short in frontline treatment for opioid crisis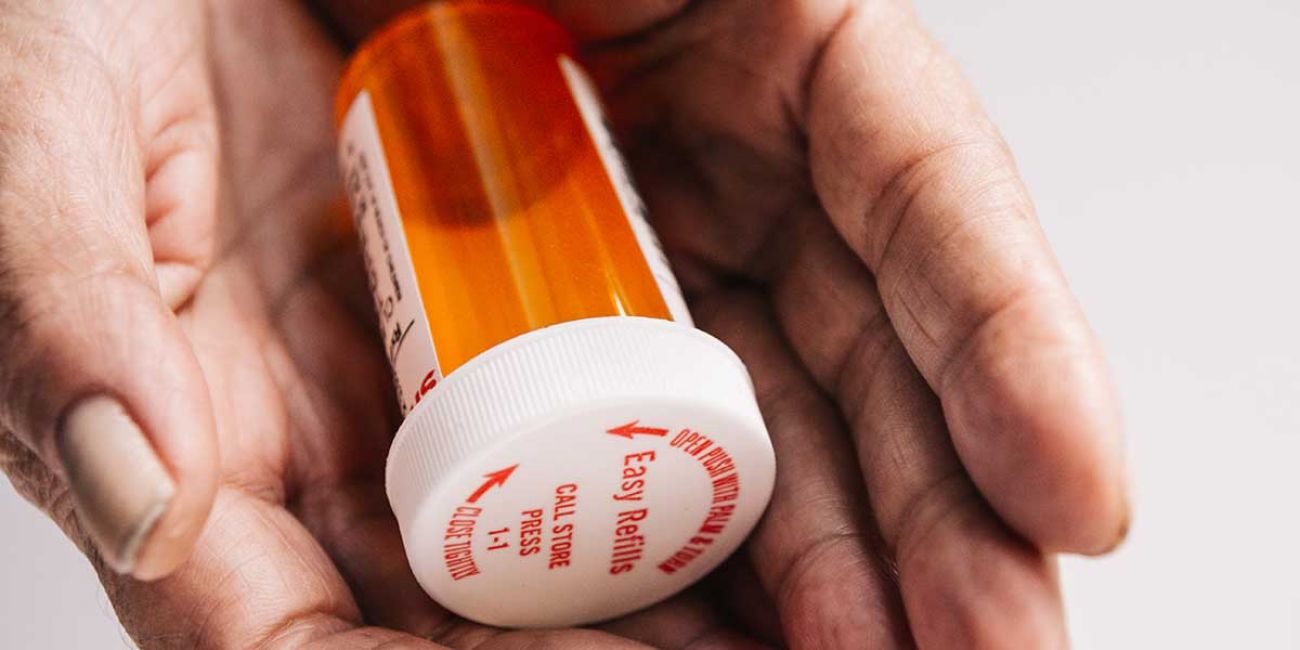 A little more than three years ago, William Powers was well on his way to death from an opiate overdose.
A self-described longtime drug addict, Powers, 61, said he had been despondent for years over the death of his daughter in 2010.
"It was like every other day, I was trying to kill myself. I was taking any kind of street drug ‒ oxycodone, fentanyl, morphine, heroin. They found me unconscious in Jackson. I woke up six days later in the psych ward."
That was at the VA Ann Arbor Healthcare System, where the U.S. Navy veteran was introduced to a treatment drug called buprenorphine. He credits the opiate substitute with keeping him alive.
Related: In Michigan emergency rooms, a chance missed in the opioid crisis
Fentanyl in Michigan: The rise of a deadly street opioid leads to more overdoses
Related: For opioid addicts in Michigan, online help when no doctor is near
"It literally gave me back my life," Powers said. "I never thought anything would get me off those drugs. I thought for sure I would die trying to get high."
Multiple studies have found that buprenorphine, as part of a broader treatment plan, can indeed save lives. And yet a recent report found Michigan suffers a critical shortage of doctors certified to prescribe the drug, even as opioid deaths continue to rise.
A Rising Toll
Since 2007, opiate deaths in Michigan have more than tripled
2007 506
2008 643
2009 736
2010 695
2011 714
2012 685
2013 909
2014 1052
2015 1309
2016 1762
Source: Kaiser Family Foundation
According to analysis by Avalere Health, a Washington D.C. healthcare consulting firm, Michigan ranks in the bottom 10 states in the ratio of certified doctors compared to opiate deaths.
"We could certainly be doing better. The shortage of doctors willing to provide this type of therapy has been ongoing for a number of years," said Pooja Lagisetty, a physician and University of Michigan health researcher. It's Lagisetty who prescribed buprenorphine to Powers at the Ann Arbor VA.
She is among roughly 670 Michigan doctors listed as certified to prescribe buprenorphine, according to federal data compiled by Avalere. (Avalere's national database only lists physicians who agree to have their name published. State health officials say there are approximately 1,400 certified prescribers in the state, though it's unclear how many actively prescribe.)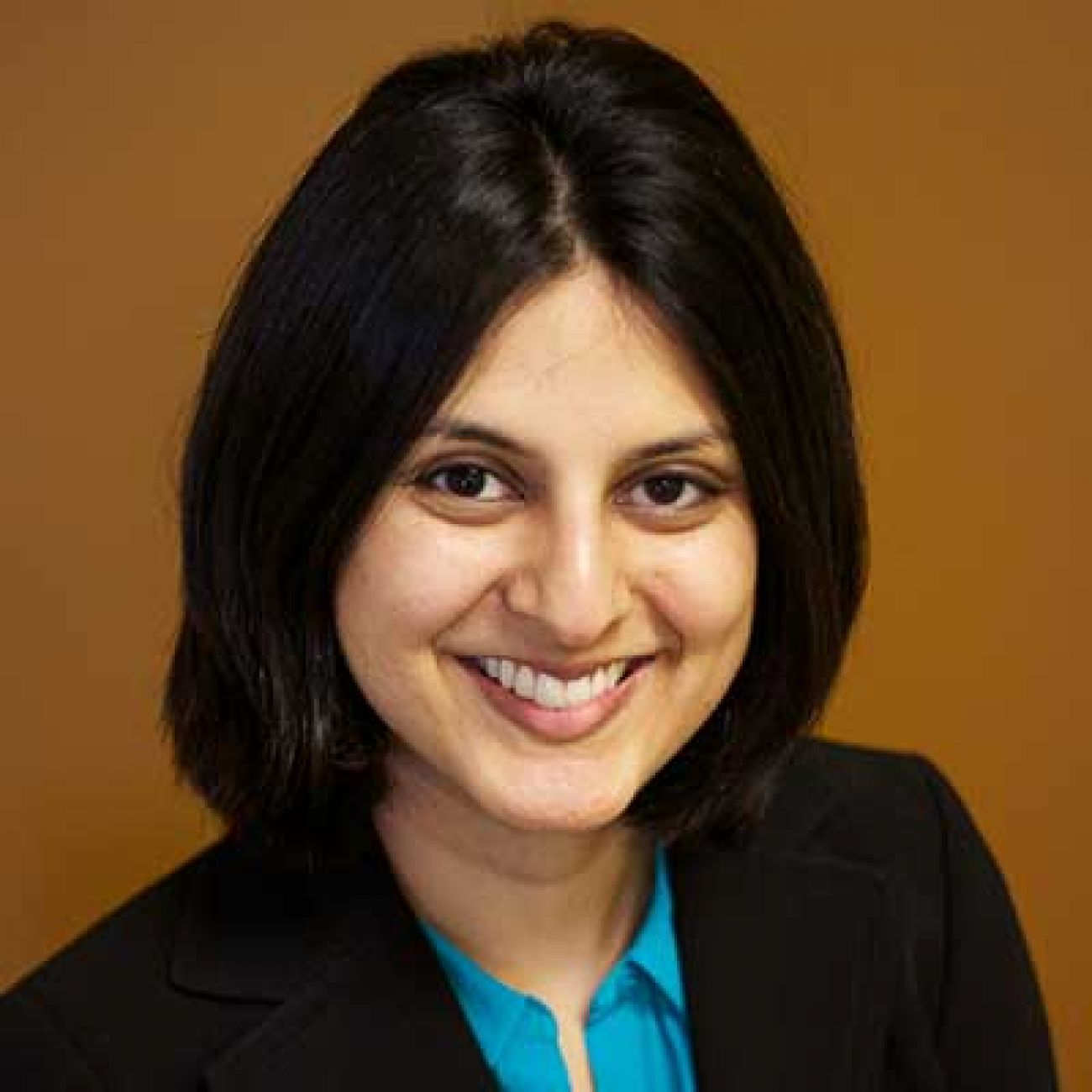 A grim march
Meanwhile, the toll of the opioid epidemic continues to mount as the state's opiate death rate ranked 10th worst among states in 2016, at 18.5 deaths per 100,000 people. That year, 1,762 people died from an opioid overdose in Michigan – more than triple the number in 2007, and far more than the number of traffic fatalities. The rise in deaths parallels a rise in prescriptions for opiates like Oxycodone and fentanyl, with 11 million opiate prescriptions filled in 2016 – more scripts than Michigan has people.
Hence the hunger for promising treatments.
Related: 100 workers recalled. Then they all flunked their drug tests.
Enter buprenorphine, which has gained favor as a go-to recovery option, though it – like the better known methadone – is itself an opioid. Buprenorphine produces a less euphoric high than other opioids, and one that tapers off even at higher doses, making patients less likely to overdose. It also curbs the thirst for other opioids. And unlike methadone, which require a visit to a clinic, buprenorphine can be prescribed.
Few places would seem to benefit more from its availability than Midwest states like Michigan, where the epidemic continues to rage.
The U.S. Centers for Disease Control issued a report this month that found emergency room admissions for opiate overdose jumped nearly 70 percent in the Midwest from mid 2016 to mid 2017. (Admissions nationally climbed 30 percent over this period.)
Where Michigan Ranks
The state is the 10th highest state in the rate of opiate death per 100,000 residents, adjusted for age.
West Virginia 43.4
New Hampshire 35.8
Ohio 32.9
Maryland 29.7
Massachusetts 29.7
Rhode Island 26.7
Maine 25.2
Connecticut 24.5
Kentucky 23.6
Michigan 18.5
United States 13.3
Source: Kaiser Family Foundation
Michigan tied for sixth worst in the ratio of buprenorphine prescribers to opiate deaths, according to Avalere, with .39 prescribers for every opiate death – compared to the national average of 1.6 prescribers per death.
Against that bleak tableau, a University of Michigan initiative aims to certify more primary care physicians, physician assistants and nurse practitioners, while encouraging those already certified to expand their practice.
"There is strong evidence that this treatment is effective. It is going to save lives," said Amy Bohnert, a U-M associate professor of psychiatry.
Bohnert leads the Michigan Opiate Collaborative, launched in 2017 to help doctors get certification for buprenorphine treatment and offer expert guidance on patient care. Its work is supported by about $1.5 million in federal funds, part of $16.4 million from Washington to help Michigan combat opioid addiction.
Phil Power: U-M leading drive to cut opioids given after surgery​
Related opinion: When doctors don't do their homework, they enable opioid abuse
But Bohnert said primary care physicians are often reluctant to take on the responsibilities that come with buprenorphine certification, for a variety of reasons.
Under the federal Drug Addiction Treatment Act of 2000, physicians are required to complete an eight-hour training course. (Physician's assistants and nurse practitioners take a 24-hour course.) The training is needed because the drug requires careful administration and technical understanding of how it works and potential risks. That's one barrier.
Some physicians, Bohnert said, are reluctant to take on a patient group that can be difficult and prone to relapse. Early weeks of buprenorphine treatment often require close monitoring and testing.
"It can be challenging work," she said. "You are dealing with more frequent visits with patients who, because of their addiction, can be more challenging. Those are issues that concern doctors."
Other physicians may be skeptical about prescribing a drug that is itself an opiate.
"There's a view that you are substituting one drug for another and not treating the addiction," Bohnert said.
Study results trump concerns
For all its promise, buprenorphine is not without controversy. Since its approval, there have been reports of it being diverted for sale as a street drug, smuggled into prisons and linked to overdose deaths. One analysis found that patients using it had a relapse rate of 56 percent.
Nonetheless, Lagisetty, the U-M healthcare researcher, led a 2017 study that found primary care physicians certified to prescribe buprenorphine – combined with counseling, social workers and others – are an effective opiate treatment, a model known as medication-assisted treatment (MAT).
The research considered data from 41 studies in several U.S. states and seven countries and concluded that collaboration was key to treatment success, using either buprenorphine or methadone.
The studies took different approaches, Lagisetty said, but "many ended up with similar results."
A federally-funded community health center in southeast Michigan is among those looking to add doctors who can prescribe buprenorphine.
"We certainly are in the community to serve all the residents, as a safety net program. We do have patients that have various levels of addiction. We want to be part of the solution," said Audrey Smith, COO of the Family Medical Center of Michigan, which served about 20,000 patients in Monroe, Lenawee and southwest Wayne County.
The center has two doctors certified to prescribe buprenorphine. Smith expects it to add four more by April, so it will have at least one in each of the center's five clinics. The physicians are scheduled to receive training in Ann Arbor. The training is free.
Challenges across Michigan
Still, Smith noted, it remains a challenge to provide treatment options in places like rural Michigan.
"There are not a lot of primary care providers in rural Michigan to start with," she said. "Getting those providers to treat with buprenorphine has been challenging."
An addiction expert in central Michigan said he is concerned that segments of the state still cling to treatments that don't work.
"There is a community mental health system which is representing the state and there is private detox, and they are preferring abstinence-based care," said William Morrone, Bay County's chief deputy medical examiner, member of a county opioid task force, and chief medical officer for Recovery Pathways, in Bay City and Ortonville.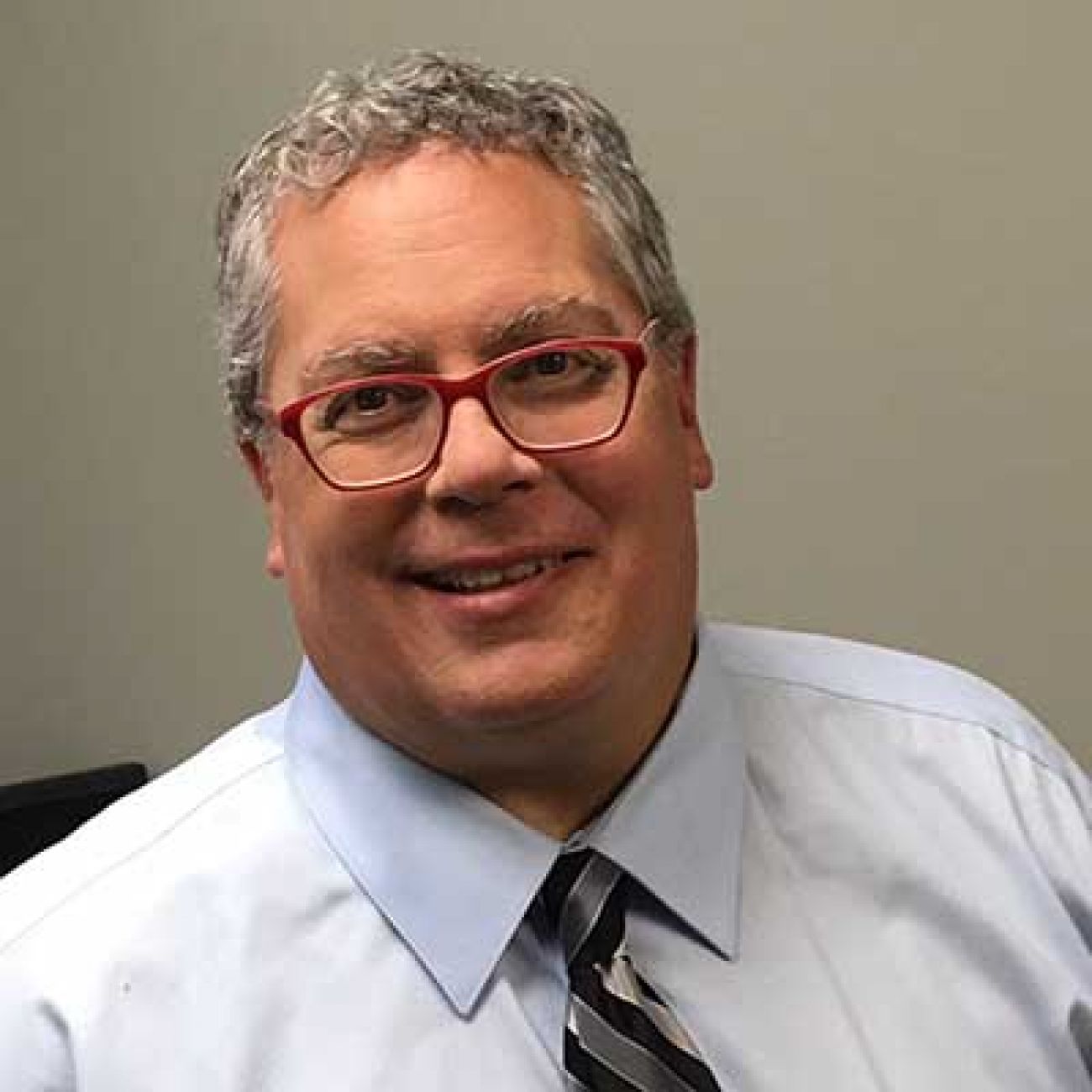 Marrone said there is "no evidence" the abstinence-based approach works.
He described one patient, a young man with 10 years of intravenous heroin use, who had spent 90 days in a Pontiac detox facility and 90 days in a recovery house, but was never offered medication-assisted treatment.
"He left recovery housing and went straight to the dealer because his brain wasn't stabilized," Marrone said. "He came to me looking for medication because he didn't want to use (heroin) any more.
"This is malpractice. MAT is the evidence-based standard of care," Marrone wrote in an email to health care and government officials.
A Kent County substance abuse treatment official said there are still health care providers – a minority – who adhere to abstinence-based treatment.
"It's because of stigma," said Ross Buitendorp, contract manager for substance abuse services for network180, Kent County's community health authority.
"An individual with severe opiate use disorder, nine times out of 10 will need to use some form of medication-assisted treatment in order to recover," Buitendorp said. "Abstinence-based treatment doesn't work, most of the time."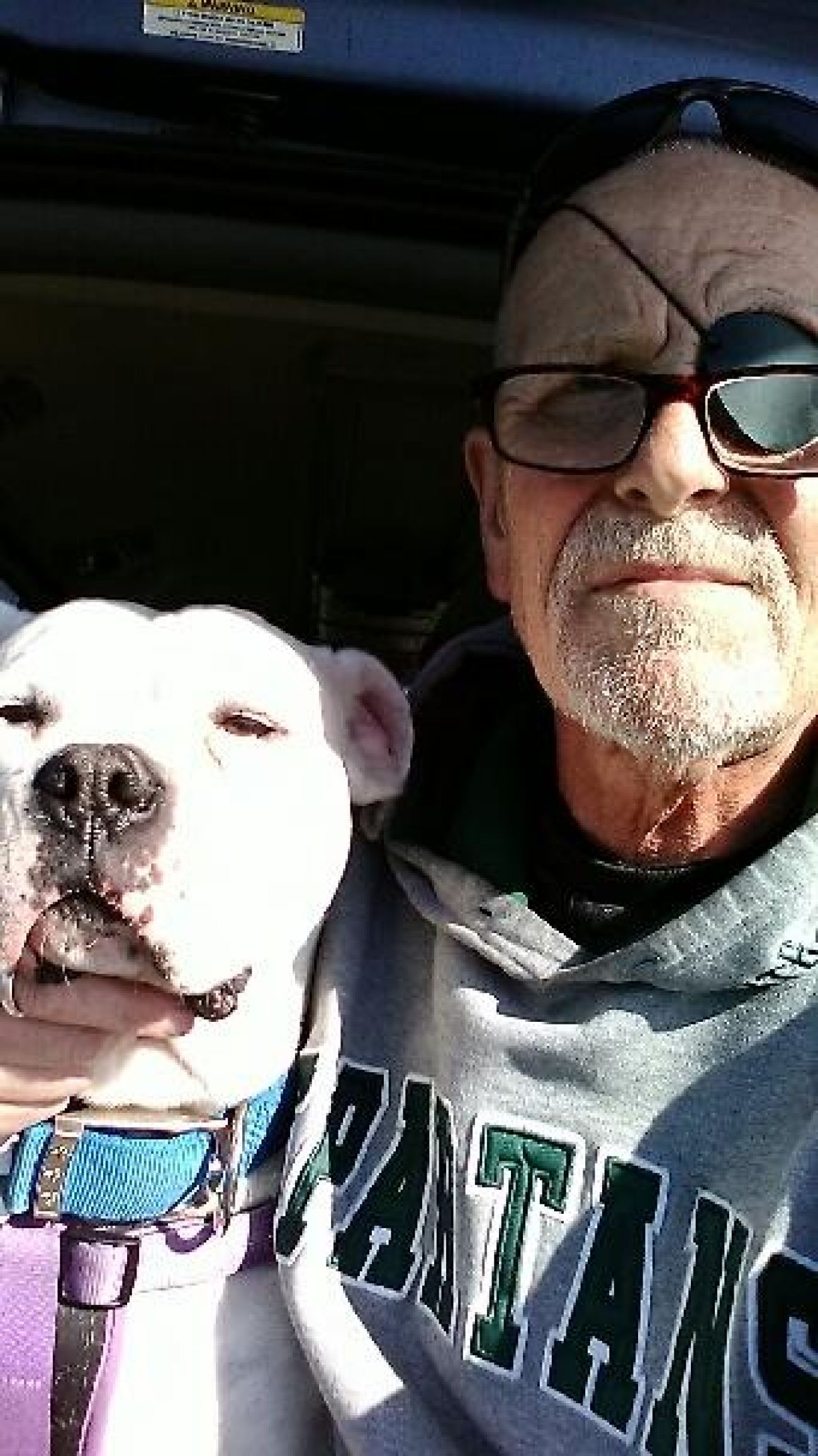 He said the immediate goal with buprenorphine is to stabilize the patient, so that craving for opiates is reduced. Some patients may remain on the drug for months or years.
Navy veteran Powers said he's been clean of other opiates more than three years, thanks to buprenorphine. And while his life is no Hallmark card, he's optimistic.
Powers is currently homeless – living out of his van with his bulldog mix, Blue – after he left a house in Mount Pleasant he shared with friends. He receives $825 a month for a non-service-related disability, enough to cover van payments, insurance, a small life insurance policy and the cost of gas and repairs.
He said he recently visited his 12-year-old grandson – the son of his deceased daughter – in Milwaukee, as he rebuilds their relationship.
"It's difficult, but I won't be in this van forever," Powers said. "I am able to take care of a good dog. I don't think I would ever go back to being the person I was before. Even how I'm living now, I'm glad to be alive. I know I'm here for a reason."
Lagisetty said Powers has been a reliable patient, despite being homeless, returning every month to Ann Arbor to renew his prescription.
"Somehow," she said, "he always makes it back."
Only donate if we've informed you about important Michigan issues
See what new members are saying about why they donated to Bridge Michigan:
"In order for this information to be accurate and unbiased it must be underwritten by its readers, not by special interests." - Larry S.
"Not many other media sources report on the topics Bridge does." - Susan B.
"Your journalism is outstanding and rare these days." - Mark S.
If you want to ensure the future of nonpartisan, nonprofit Michigan journalism, please become a member today. You, too, will be asked why you donated and maybe we'll feature your quote next time!