A submerged jetty at Traverse City's Clinch Park Marina provides a watery walkway on Grand Traverse Bay.
TRAVERSE CITY — Near-record water levels in Lake Michigan have roughed up and in some cases overwhelmed shorelines along Grand Traverse and Leelanau counties.
As a professional photographer and Traverse City native, I spent hours this summer documenting nature's churn across this scenic peninsula in northwest lower Michigan. 
In the Grand Traverse region, boardwalks and docks are under water and unusable, beachfront parking areas are eroding, and flooding along waterways occurs with variable wind directions.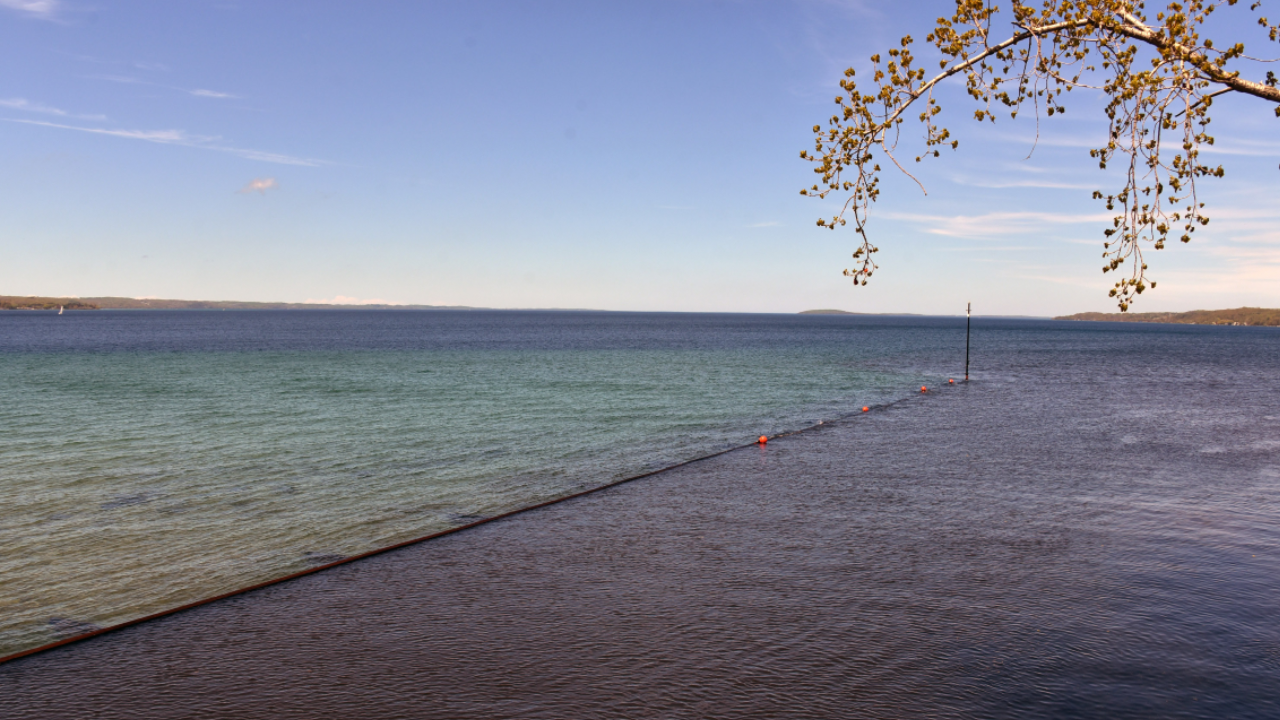 The pier at the mouth of the Boardman River in Traverse City has been completely submerged. The orange buoys mark the presence of steel pilings to warn boaters to stay clear.
On the plus side, shipping on the Great Lakes is up and higher water levels are allowing more tonnage to be carried by each vessel carrying iron ore. 
According to the Lake Carriers' Association's Tom Rayburn, for every inch of increased draft (the measure from waterline to the bottom of a boat), a 1,000-foot vessel can carry another 270 tons of cargo. There are 13 ships of 1,000 feet on the Great Lakes. The record for loaded tonnage has been broken several times this year, with American Steamship Company's M/V Indiana Harbor the current record holder with 77,543 tons of iron ore. 
A heavy snowfall in the Great Lakes basin, combined with a wet spring and early summer has supplied the lakes with abundant water this year.
Sault Ste. Marie is up 8.85 inches of rain from normal amounts, Marquette had 227.6 inches of snow last winter.
According to the U.S. Army Corps of Engineers, the lakes are up an average of 18 inches from record low water levels in 2013. Lake Michigan/Lake Huron, considered one body due to their connecting in the Straits of Mackinac, is up 31 inches above average water levels for August. 
The government forecasts that Great Lakes water levels, which are cyclical in nature, will remain higher than normal for the next six months, even as they begin their seasonal decline.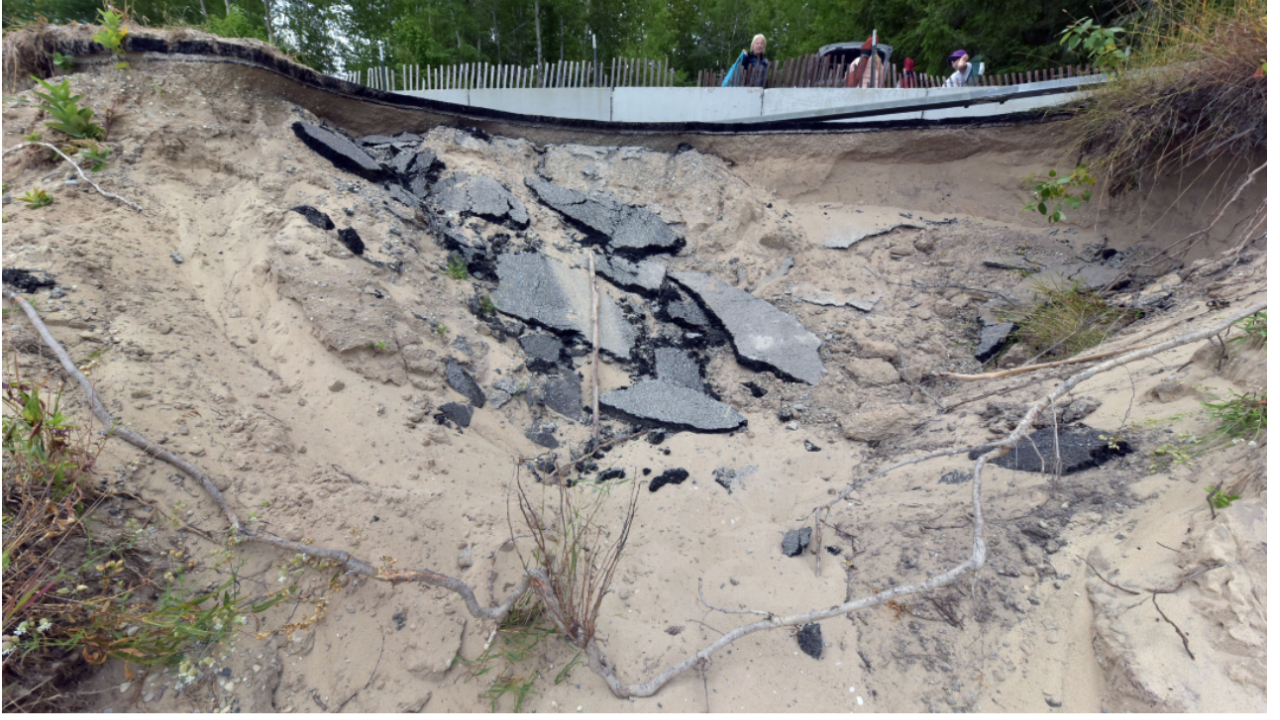 Leelanau County's Christmas Cove has lost a portion of its parking lot along Lake Michigan. Storms from the lake have caused severe erosion at the popular beach.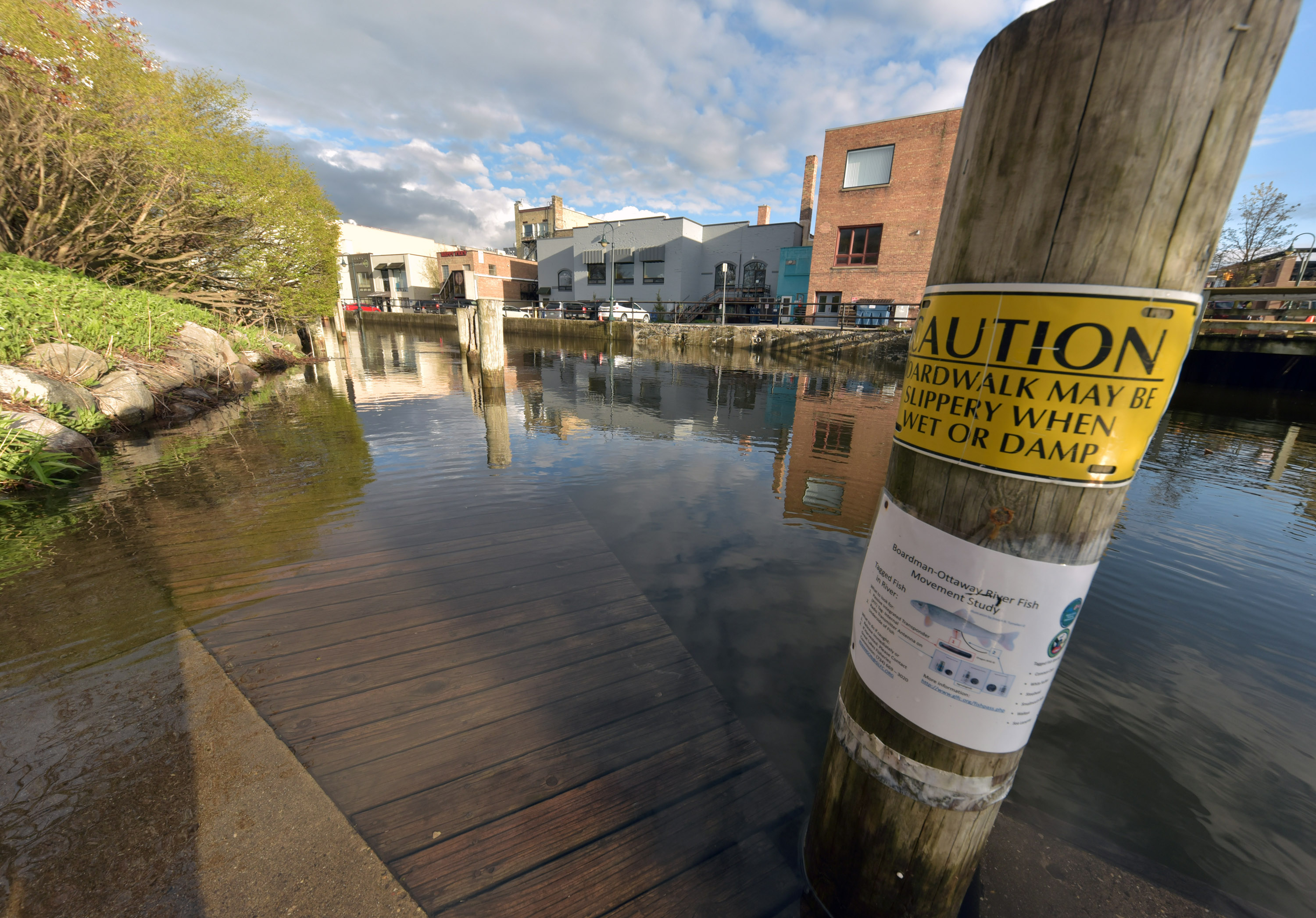 The Boardman River has completely submerged the river boardwalk in downtown Traverse City, where signs caution visitors to be cautious.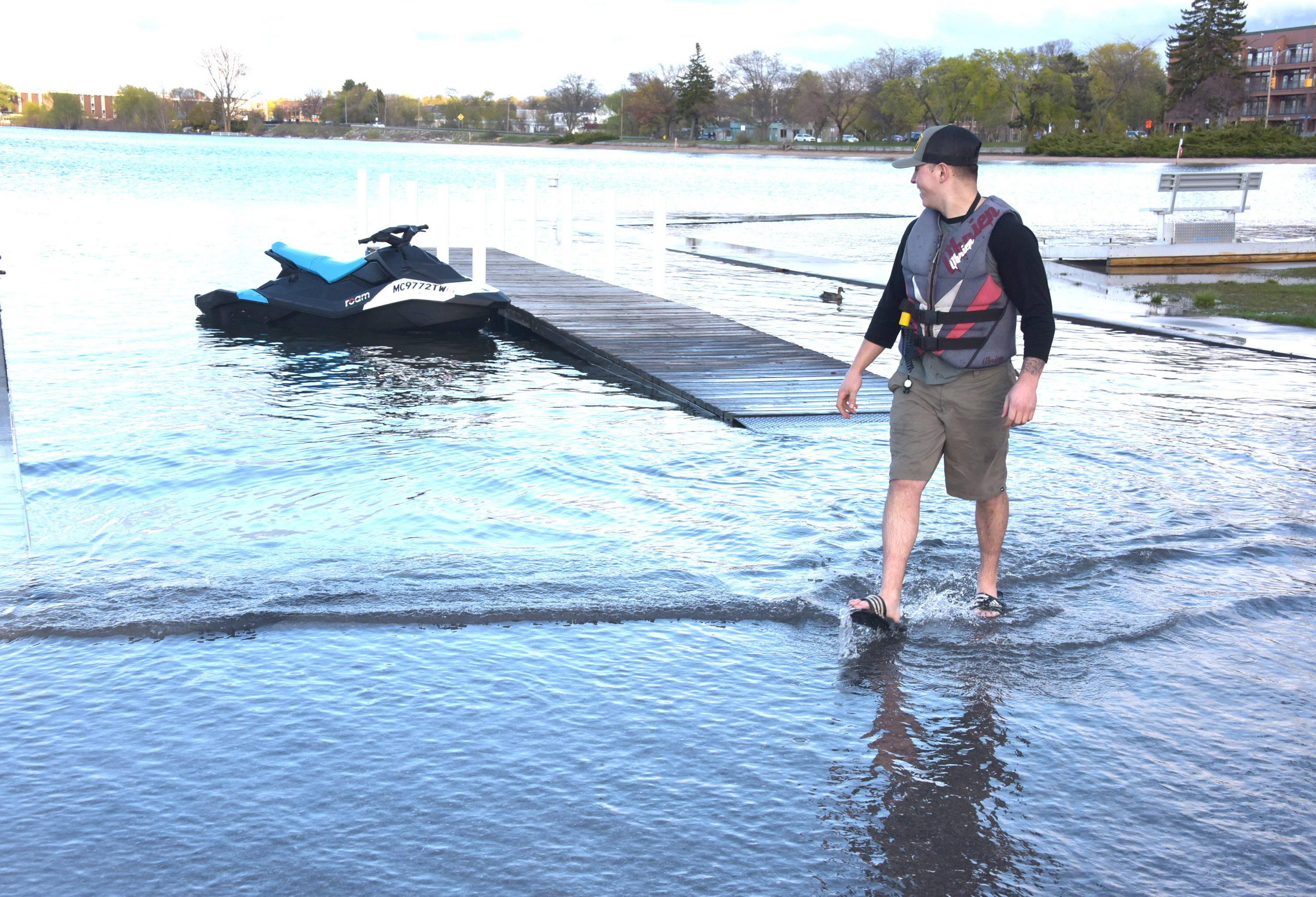 Jake Hutchinson looks back at his jet ski as he wades ashore at Traverse City's Clinch Park Marina. Launch ramps across northwest lower Michigan are under water due to high water levels in Lake Michigan.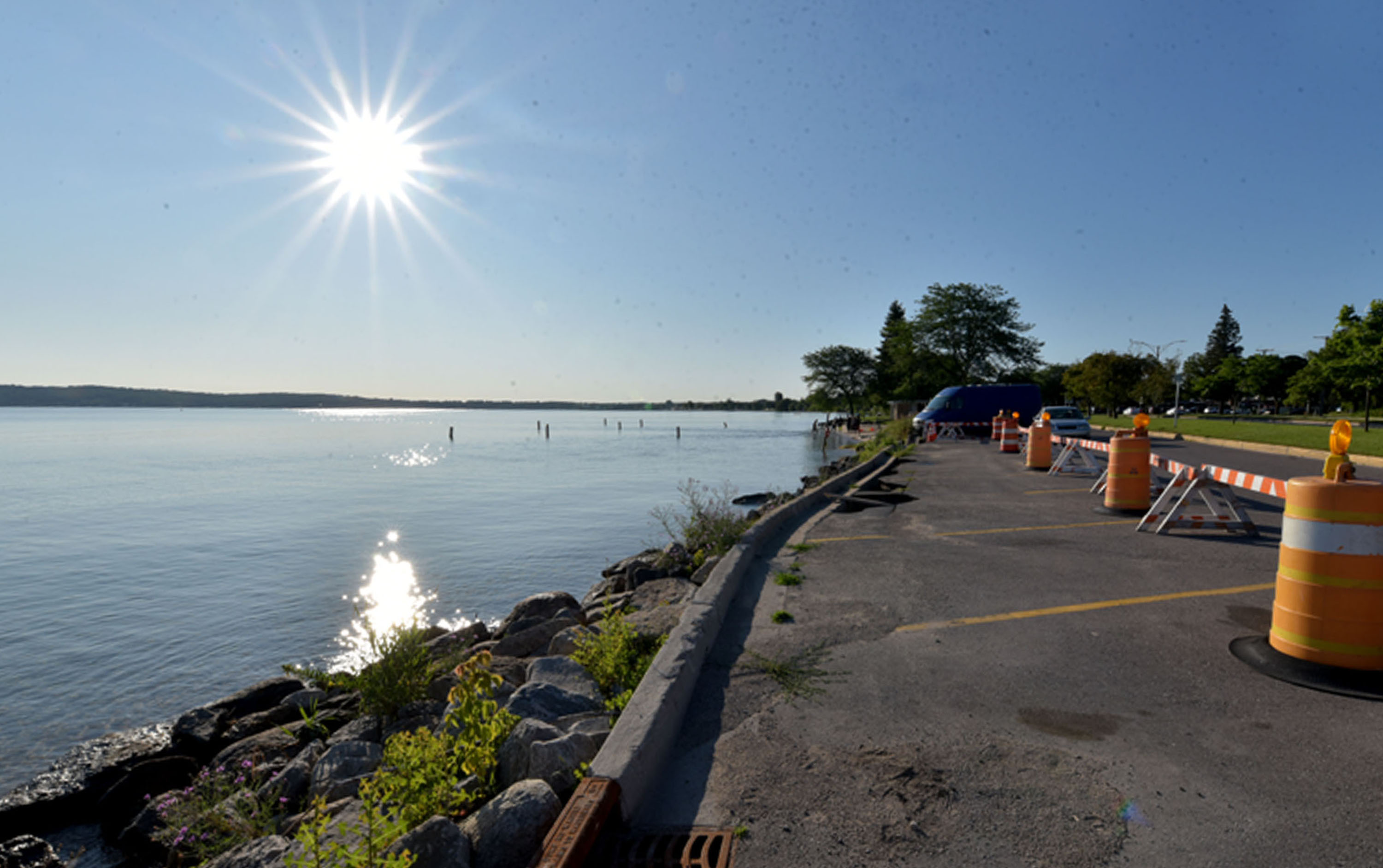 The eroded parking lot at Traverse City's West End Beach is a result of high water and wave action on Grand Traverse Bay.
Photographer John L. Russell, a native of Traverse City, retired in 2004 after a 30-year career with the Traverse City Record-Eagle, where he was chief photographer.