A cultural warrior as Attorney General, Bill Schuette softens his resume
But as Schuette seeks to catch former Democratic state Sen. Gretchen Whitmer in the final weeks of the governor's race, aspects of his priorities as attorney general are proving problematic. And he's not talking about much of the rest.
Most notably, Schuette has backtracked on his once-ironclad stance against all things Obamacare. He now says he won't fight the state's expansion of Medicaid known as Healthy Michigan that's extended health care to more than 650,000 Michigan residents, saying: "The fact is Healthy Michigan is the law."
Bill Schuette's conservative record as Michigan Attorney General
He's not talking much about it on the campaign trail, but Bill Schuette's resume as Michigan Attorney General is filled with legal attacks that play well with cultural conservatives, including expressing doubts about about the science behind climate change and opposition to gay marriage, the Affordable Care Act, expanded LGBTQ rights and federal coal plant pollution limits.
Some highlights of issues Schuette put the resources of his state office behind:
2011 (ACA): Schuette joins a Florida lawsuit that challenges the Affordable Care Act, questioning federal government authority to force citizens to purchase health care and questioning expansion of Medicaid under the ACA. All told, he's joined nine lawsuits opposing the ACA.
Result: Defeat, mostly. In a 5-4 ruling, the U.S. Supreme Court upholds most of Obamacare, but rules the law could not compel states to expand Medicaid.
2012 (gay marriage): Schuette takes up defense of the state's ban on gay marriage after a suburban Detroit lesbian couple sues in federal court for the right to adopt their children and, later, to legally marry. Schuette convenes experts who say children of such couples fare worse than children of heterosexual couples, an argument a federal district judge rejects in 2014 as "a fringe viewpoint" in overturning the marriage ban.
Result: Defeat. The case is bundled on appeal with others challenging bans on gay marriage. In 2015, the U.S. Supreme Court upholds the right of same-sex couples to marry. Michigan agrees to pay $1.9 million to cover the legal fees for April DeBoer and Jane Rowse.
2014 (coal regulations): Schuette petitions U.S. Supreme Court on behalf of Michigan and 21 other states, challenging federal limits on coal plant pollutants, including mercury, arsenic and other toxins. The U.S. Environmental Protection Agency said the limits would prevent premature deaths and health ailments including asthma. Schuette argues they would be costly to consumers and provide "relatively little public health impact." The EPA puts national health benefits at $37 billion to $90 billion a year.
Result (defeat): In 2016, the Supreme Court declined to intervene in a lower court ruling upholding the standards.
2014 (religious liberty): Schuette files an amicus brief on behalf of 18 other states in the Hobby Lobby case, in which the craft chain contested on religious grounds the ACA's mandate it offer contraceptive health coverage for female employees.
Result (victory): The Supreme Court rules later that year the contraceptive coverage mandate violates a federal law protecting religious freedom.
May (discrimination): The Michigan Civil Rights Commission says it will hear discrimination complaints based on sexual orientation and gender identification under the state Elliott-Larsen Civil Rights Act, including discrimination in employment, education, housing, real estate and use of public accommodations and public service. In July, Schuette issues a formal opinion stating the commission went too far. State law "prohibits discrimination based on sex but does not cover distinctions based on sexual orientation or gender identity," Schuette said, terming the commission's ruling "invalid." The commission nevertheless declares it will continue investigating such complaints, arguing that it "is not bound" by Schuette's opinion.
August (climate change): Schuette files an amicus brief with 11 other Republican state attorneys general siding with energy giant ExxonMobil against efforts to hold the company accountable for allegedly lying to shareholders and consumers about the risks of climate change. ExxonMobil contends there's disagreement about the "degree and extent of global warming and its connection to the actions of mankind," and labels climate change an "unsettled area of science." Schuette's brief states: "The debate concerning the scope and sources of climate change (is) still raging in scientific and public circles."
Result: Pending (remains in litigation)
He's also fending off Democratic attacks for backing Republican plans in Congress that critics said would deny health care to those with pre-existing conditions. Schuette insists he's always favored preserving coverage for people with pre-existing medical conditions, even has he urged courts to repeal the ACA, which provides those protections. And after winning the Republican primary in which he touted President Trump's endorsement at every opportunity, Schuette has hardly mentioned the president this fall.
More recently, Schuette faced opposition from an unexpected quarter, as several businesses protested Schuette's endorsement by the Grand Rapids Chamber in September over his record on LGBTQ protections.
Following rumblings from the Republican Governors Association that Schuette needed to shake up his campaign, he has been stressing parts of his record meant to attract women and moderate voters. He's touting his support for funding for sexual assault evidence kits and his pursuit of tougher jail sentences for sex trafficking. Schuette and his Republican backers also emphasize his office's successful prosecution of sex predator Larry Nassar, while claiming he stepped in only after Whitmer refused to bring charges when she was a county prosecutor (an accusation Bridge's Truth Squad repeatedly found to be without merit).
Will Schuette's shift be enough to extend his appeal beyond a base that cheered his conservative agenda as state attorney general? One expert told Bridge that Schuette will have difficulty escaping his record.
"Social conservatives will agree with those positions. But you can't build a statewide campaign on that," said Arnold Weinfeld, interim director of Michigan State University's Institute for Public Policy and Social Research.
"He's going to have a hard time with positions such as those to attract moderates and suburban Republicans."
Or maybe not.
A poll released Thursday by the Detroit Free Press indicates Whitmer's once double-digit lead has closed, a shift pollster Bernie Porn of EPIC-MRA attributes to a recent boost in President Trump's approval ratings.
Schuette spokesman John Sellek said the attorney general need not apologize for anything in his resume.
He pointed to his record prosecuting human trafficking and leadership of the Michigan Commission on Human Trafficking, as well as fighting for funds to test thousands of rape kits found in a Detroit Police Department storage shed.
Sellek also credits Schuette with cracking down on those responsible for the Flint water crisis, noting that Schuette and Special Prosecutor Todd Flood charged 15 former and current Flint and state officials with criminal wrongdoing in the Flint lead-contaminated water crisis.
"Attorney General Schuette has a record of taking action," Sellek said.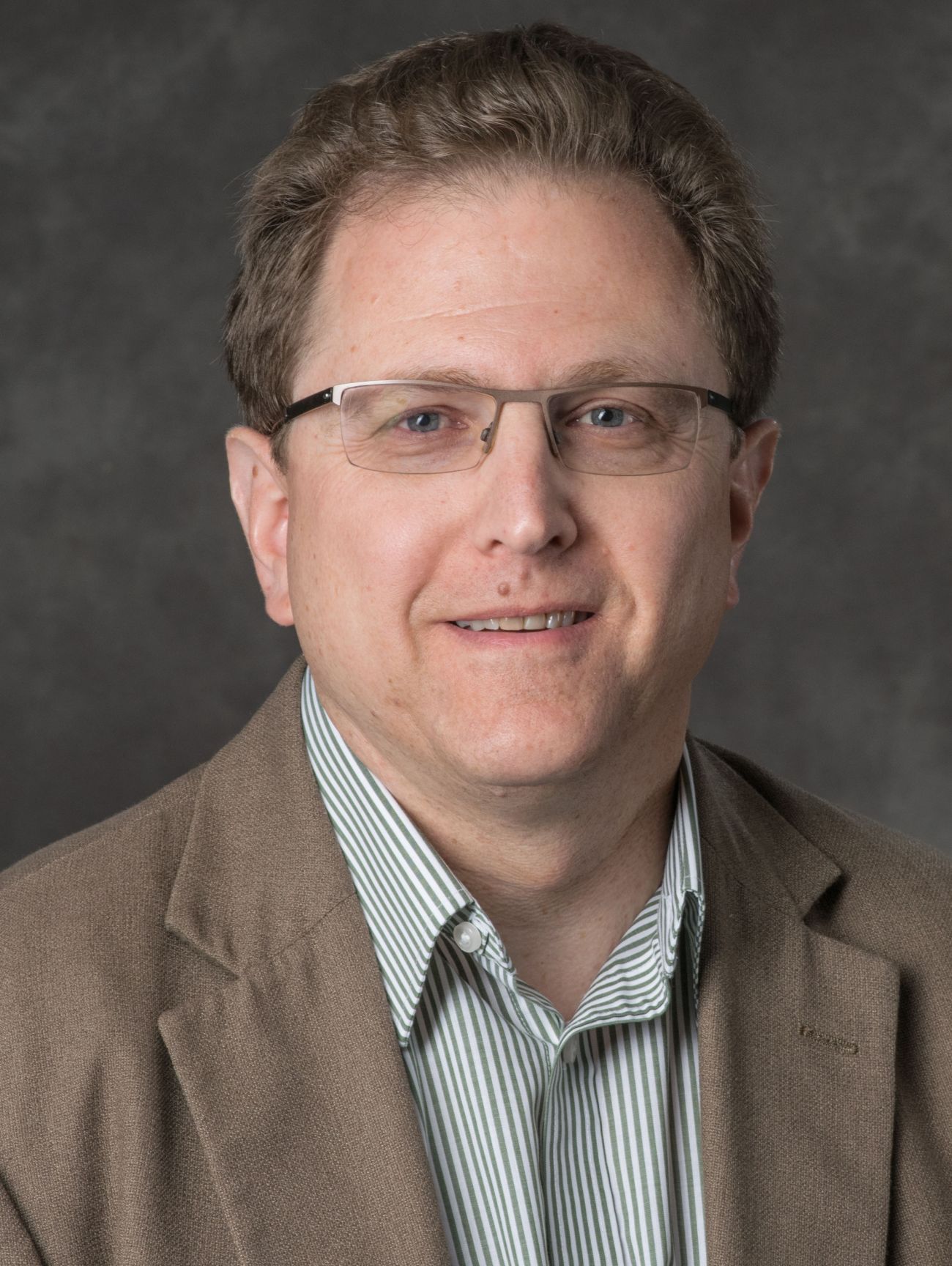 That aside, veteran Lansing political analyst Bill Ballenger, a former Republican lawmaker, said Schuette's continued attacks on Whitmer's handling of the Nassar case could help him narrow the gap.
"Frankly, I think that's fair game," Ballenger said.'
John Truscott, CEO of Lansing-based public relations firm Truscott Rossman, agreed – but only if Schuette seizes the moment to establish his broader plans as governor.
"It could be a start. I don't think it's necessarily going to change hearts and minds. But it gets people attention."
Truscott sees no reason why Schuette should campaign on some aspects of his conservative record, especially his losing fight against gay marriage. In 2015 – after the U.S. Supreme Court upheld gay marriage – the state of Michigan paid nearly $2 million to cover the legal fees for the Michigan couple whose lawsuit helped clear the way for same-sex couples to marry.
Truscott added that he doubts that gay and transgender rights issues will move the needle with voters in November.
"People who would vote solely on that issue already have their minds made up," he said.
Related: 2018 Bridge Michigan Voter Guide: Links to our relevant election coverage
Democratic strategist Susan Demas said Schuette's focus in the fall campaign camouflages his fiercely conservative political instincts.
"He would love to run against transgender rights and gay marriage, to end abortion and Obamacare, but none of that is polling very well," Demas said.
Demas said Schuette's tenure as attorney general is also vulnerable to attack for being politically partisan in an office that is supposed to operate as a nonpartisan enforcer of the law.
According to 2015 emails that surfaced in late July, Schuette scheduled a phone call with state employees to discuss "presidential politics" during work hours and also dangled financial incentives to those who secured the most endorsements for Jeb Bush, who Schuette supported early in the 2016 presidential primaries.
Documents obtained by the Detroit News show that Schuette used state staffers in his taxpayer-funded office as signed witnesses and notaries on at least four private real estate transactions in the Virgin Islands, including deed transfers on two properties that sold for a total of $3.6 million.
But those criticisms rarely come up on the campaign trail or at political debates this fall. And Schuette and his team continue to smooth out his sharp-elbowed conservative priorities as attorney general.
Sellek, the campaign spokesman, recently told Bridge that Schuette favors expansion of Michigan's state-level civil rights law to protect sexual orientation, though he added that Schuette's view is that this is a task for the Legislature.
"(W)e will have a policy in Michigan that there's no discrimination of any kind, whether it's on race, color, creed, sexual orientation, religion, ethnicity — you name it," Schuette told Bridge in a statement. .
"Michigan," the candidate added, "has to be a place that's free of discrimination."
Only donate if we've informed you about important Michigan issues
See what new members are saying about why they donated to Bridge Michigan:
"In order for this information to be accurate and unbiased it must be underwritten by its readers, not by special interests." - Larry S.
"Not many other media sources report on the topics Bridge does." - Susan B.
"Your journalism is outstanding and rare these days." - Mark S.
If you want to ensure the future of nonpartisan, nonprofit Michigan journalism, please become a member today. You, too, will be asked why you donated and maybe we'll feature your quote next time!