Four worries about Michigan election security. And two reasons to rest easy.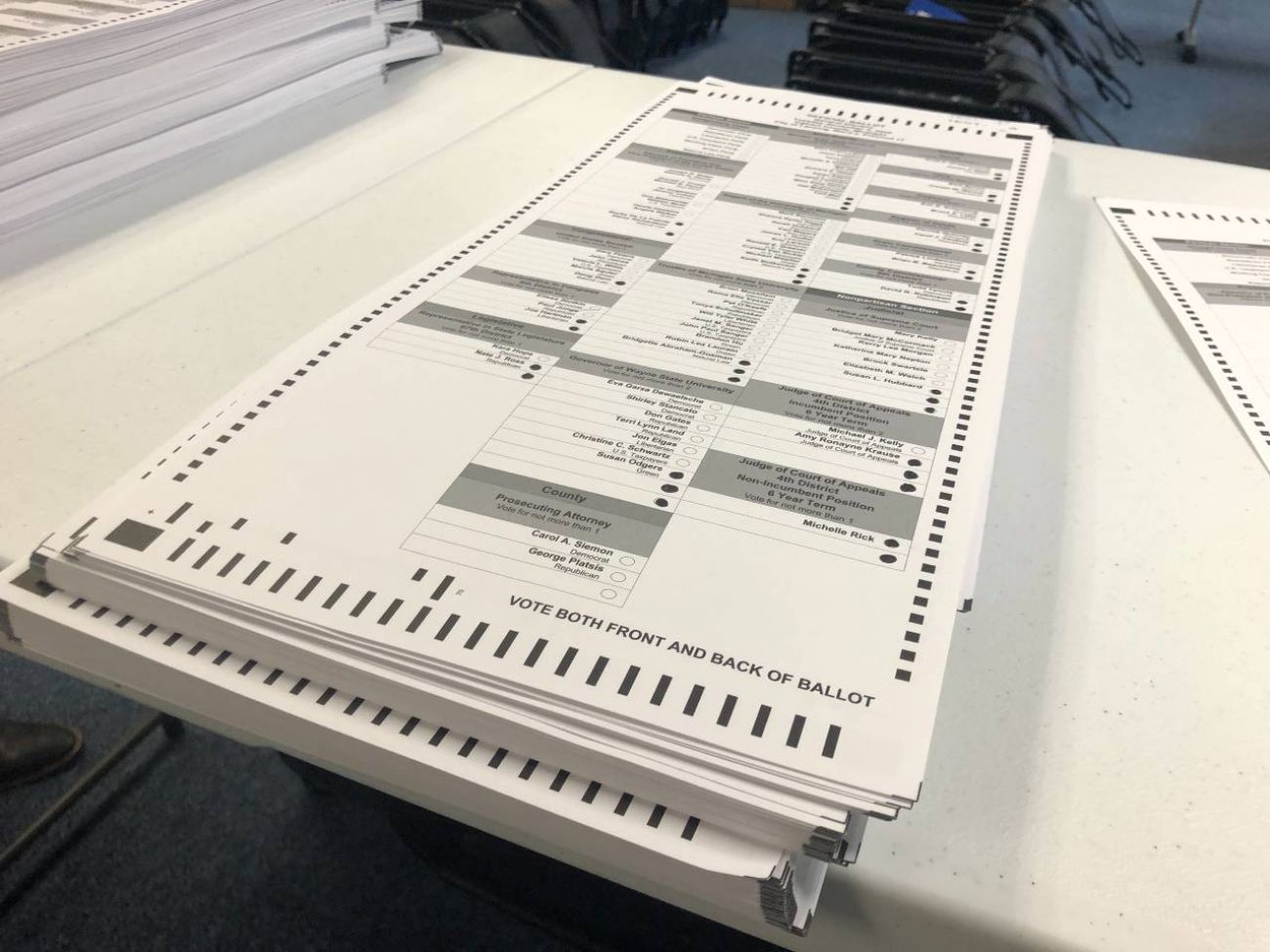 Michigan Government
Four worries about Michigan election security. And two reasons to rest easy.
The general election is a day away, and Michigan election officials say they're prepared for the worst.
A half-dozen election experts specializing in cybersecurity, voter suppression, voting mechanics and more spoke with Bridge Michigan about what's keeping them up at night these days.
The good news: Michigan has basic security measures to protect from worst-case scenarios. That includes a trail of paper ballots that can be double-checked and laws that require audits of election results to check for problems.
Elections officials in Michigan and elsewhere also say they've learned from 2016, when Russian officials attempted to influence the election with social media and cyber attacks. Michigan's voting machines have been updated since 2016 and the voter file has undergone added security measures to protect against attacks.
But there are still worries, experts say: Voters could be deterred from voting based on misinformation or intimidation, and election workers navigating first-time issues could make mistakes.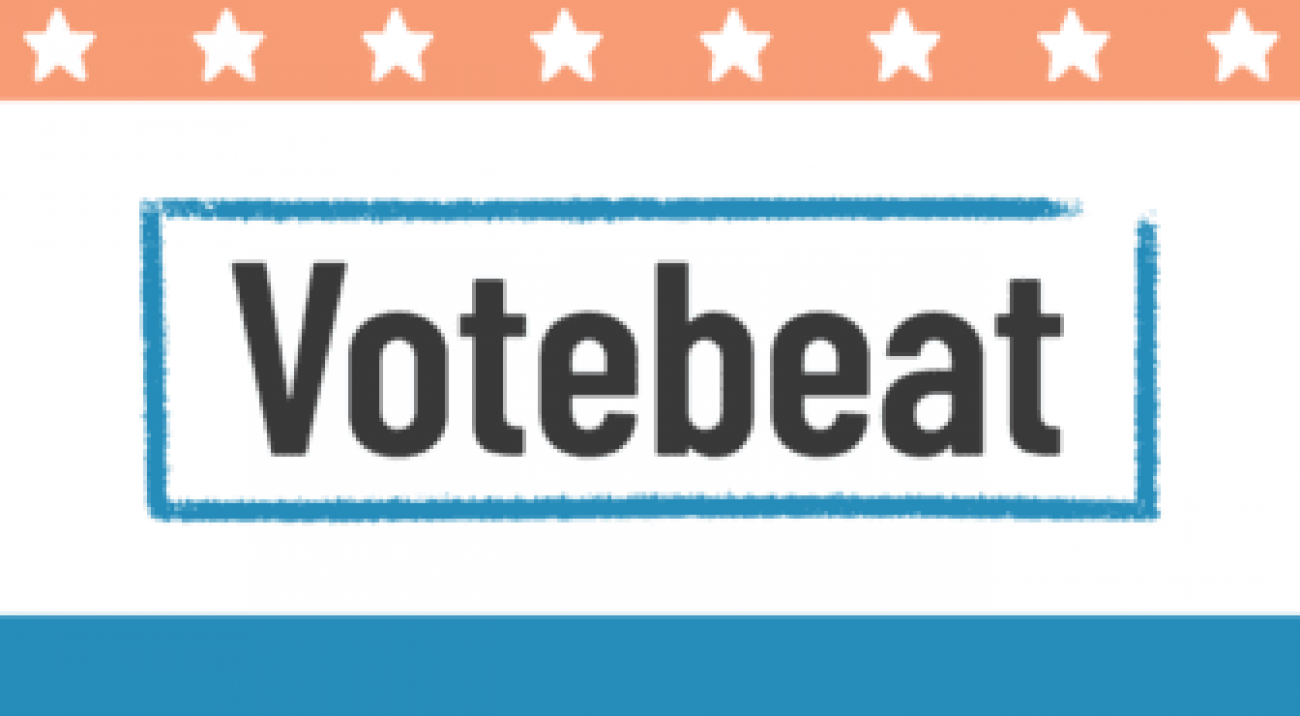 "This is an unprecedented election in so many ways, and the challenges are unprecedented as well," said Derek Tisler, an election security fellow with the Brennan Center for Justice.
"But election officials have been doing heroic work to make sure that elections are safe and secure. Voters should cast their ballots with confidence and know that their vote will be counted."
Here are four things that keep election officials up at night and two that make them rest easy.
Worry: Human error
Tuesday is the first presidential election in Michigan since the passage of a citizens' initiative in 2018 that enshrined new voting rights into the state constitution.
Among the new rights is the ability to vote absentee for any reason, which — combined with a global pandemic — has skyrocketed rates of mail-in voting.
As of Thursday, 3.3 million Michiganders have requested absentee ballots and 2.6 million have been returned. Another 1.75 million people are expected to vote in person on Tuesday, Secretary of State Jocelyn Benson said, topping the previous turnout record set in 2008.
That means there may be many issues on Election Day that are new for poll workers, said Walter Mebane, a political science professor and election security expert at the University of Michigan.
Southeast Michigan, for instance, has the worst postal delays in the nation and complaints are increasing in Detroit from voters who haven't received absentee ballots — or whose ballots are stuck en route to the city.
As many as 70,000 absentee ballots sat for three weeks in Detroit's city clerk offices because workers didn't mail them back in time.
Should those still waiting for their absentee ballots vote in-person?
That's legal, but poll workers would have to call clerks to verify the ballot hasn't been received and follow exacting procedures to issue a new ballot.
That takes time, Mebane said, which could cause unforeseen issues.
"It's going to be a novelty for everyone involved in the system no matter how experienced they are," Mebane said. "The first time you have a new procedure in an election it leads to problems because the voters don't know and the officials don't know and strange things happen they didn't anticipate."
Worry: A law that forbids recounts in precincts that may need it
That kind of confusion on Election Day may have far-reaching consequences in a state like Michigan, where Trump won by less than 11,000 votes in 2016 and which has one of the strictest recount laws in the nation.
Michigan forbids recounts if seals on ballot containers are broken or misnumbered without explanation, the number of ballots don't match the number of voters who signed poll books; or if some ballot labels are different than others.
If precincts can't be recounted, the original results stand.
The law was created to deter fraud, but may disqualify from recounts the precincts that need it most, said Chris Thomas, the former state director of elections.
"It basically denies people their recount based on usually minimal clerical errors," said Thomas, who was hired to advise Detroit Clerk Janice Winfrey after nearly three-quarters of the city's absentee voting precincts in the August primary were "out of balance" and ineligible for recount.
That wasn't the first time the recount law has complicated Michigan elections.
In 2016, a recount of the presidential election was terminated because as many as half of Detroit's precincts were ineligible for recount because of irregularities. A year later, one-fifth of the city's precincts were ineligible for a recount in a close race for city clerk involving Garlin Gilchrist II, who is now Michigan's lieutenant governor.
"I thought that the big lesson from 2016 was to fix that [law.] I'm sad to hear that that hasn't happened yet. Exasperated might be a better word," said Dan Wallach, a cybersecurity expert at Rice University in Houston, who served on the Election Security Commission that has advised the state on election security matters over the last year.
Worry: Intentional and unintentional delays
Timing is top of mind for David Becker, executive director of the Center for Election Innovation and Research and one of the co-chairs of the Election Security Commission.
Advocacy groups, political parties or foreign influences that feel the election isn't going their way may be incentivized to try to sow doubt about the electoral process. One way to do that is to drag out proceedings on and after Election Day.
For example, poll challengers have the right to formally challenge a voters' right to vote or to question election inspectors' actions.
However, "it is not appropriate for challengers to challenge voters without a very good reason," Becker said. "And they certainly can't be challenging people for the purpose of slowing down the overall process."
Aghogho Edevbie, the Michigan director for voting rights advocacy group All Voting is Local, said it will be of the utmost importance that clerks and other local officials enforce the rules that limit poll challengers from making baseless accusations.
"Poll challengers are there to ensure that we have a functioning democracy and they're legally allowed to be involved," he said. "But as is pretty clear under the law, they're not allowed to frustrate the process."
There's also likely to be a significant delay of up to three days in reporting the unofficial results in Michigan, state election officials have warned. That's because of a surge in absentee ballots, which take longer to tabulate than ballots cast in person.
Lawsuits about results also are likely from advocacy groups after the election, which could delay the results further.
"The longer amount of time, the more that vacuum exists. We know that Russia and other adversaries are going to be seeking to fill that vacuum with disinformation," Becker said.
"They want us all to distrust the process — that's not just aimed at Democrats, it's aimed at Republicans too. They want the eventual winner to be completely delegitimized in the eyes of half of the American voters."
Worry: Misinformation
Federal officials have said they've found evidence that Iran and Russia are using publicly-available voter registration data to send threatening spoof emails to voters.
As a swing state, Michigan is likely to be the target of misinformation efforts, said Dustin Carnahan, a professor of communications at Michigan State University who studies misinformation.
"When the integrity of the electoral process is threatened by people spreading falsehoods about voter fraud, ballot boxes, personal information being shared," he said, "that really has the potential to lead a lot of people to wonder 'is the system working?'"
Those efforts are often intended to depress turnout.
Two conservative political operatives, for instance, were recently charged with felonies on claims they placed robocalls in Detroit and other predominantly African-American cities that falsely claimed information from voting by mail could be used by police to track down warrants and credit card companies to collect debts.
In Florida, Latino voters are the targets of messages using falsehoods to discourage them from voting for Democrats or trusting traditional Spanish-language news outlets.
Most misinformation online comes from "innocent sharing," Carnahan said, adding that people who want to better be able to distinguish between fact and fiction should start by "checking their passion at the door."
When something you see online provokes a strong emotional response such as anger, fear or rage, it was likely intended to have that effect, he said. That's an indicator you should do some digging and take a minute to verify the information before sharing it.
Reassurance: Election equipment
Michigan's battleground status may make it a tempting target for those hoping to hack the election, experts said, but state officials have been preparing since 2016 to combat those attempts.
That election "was such an eye-opening experience for a lot of election officials and it gave them an opportunity to consider their processes, consider their infrastructure that's in place for their election systems and do a full examination of how things can get better," said Tisler of the Brennan Center.
"That's something that in Michigan election officials have taken really seriously."
Tisler said Michigan officials have invested in additional information technologies staff, upgraded voting equipment and increased security measures on the Qualified Voter File — the master database of voter information that cybersecurity experts have said could be vulnerable to last-minute attacks on Election Day.
The Michigan Secretary of State's office said it would not disclose specific security measures taken to improve the QVF, but said they've implemented "a number of additional database protections, monitoring tools and access controls," including regular security testing by having internal tech experts attempt to hack the system to expose vulnerabilities to be fixed.
In 2017, Michigan upgraded its decade-old voting machines after the 2016 presidential election recount revealed some flaws in equipment functioning, said Matt Bernhard, a research engineer with Voting Works, a nonprofit voting technology company.
Bernhard said these new machines are relatively secure, and before Election Day, they're sealed to prevent tampering.
Still, leading cybersecurity experts say any machine can be hacked. But Michigan election procedures have checks built throughout the process on and before Election Day to identify any attacks.
Reassurance: A robust paper trail and a plan to check it
Multiple cybersecurity experts said the use of hand-marked paper ballots in all Michigan counties means there's a paper trail that can be checked in case of problems.
"No matter how bad the computers get, you could always — if you have to — do a recount," said Wallach, the Rice University professor.
Usually, voters mark their choices by hand on the ballot and feed it into a tabulator that scans their choices and records the results. The ballots are kept in secure ballot boxes to be made available in case there's a question about the results.
A citizens initiative in 2018 requires the Secretary of State of conduct a statewide audit of election results after each election.
Over the last year, the department has tested a new type of audit — a procedure to double-check election results and learn more about how processes unfolded on election night — that is considered the "gold standard" of election audits.
It's called a risk-limiting audit. With this method, auditors consider the margin of victory and the number of votes to come up with a statistically significant number of ballots to double check by hand. That is meant to provide a high level of confidence that reported election results are correct.
The state plans to do a risk-limiting audit of the November election, though officials haven't yet determined when they'll do it.
---
This article is made possible through Votebeat, a nonpartisan reporting project covering local election integrity and voting access. This article is available for reprint under the terms of Votebeat's republishing policy.
Only donate if we've informed you about important Michigan issues
See what new members are saying about why they donated to Bridge Michigan:
"In order for this information to be accurate and unbiased it must be underwritten by its readers, not by special interests." - Larry S.
"Not many other media sources report on the topics Bridge does." - Susan B.
"Your journalism is outstanding and rare these days." - Mark S.
If you want to ensure the future of nonpartisan, nonprofit Michigan journalism, please become a member today. You, too, will be asked why you donated and maybe we'll feature your quote next time!