High housing costs in Traverse City now hurting more industries in region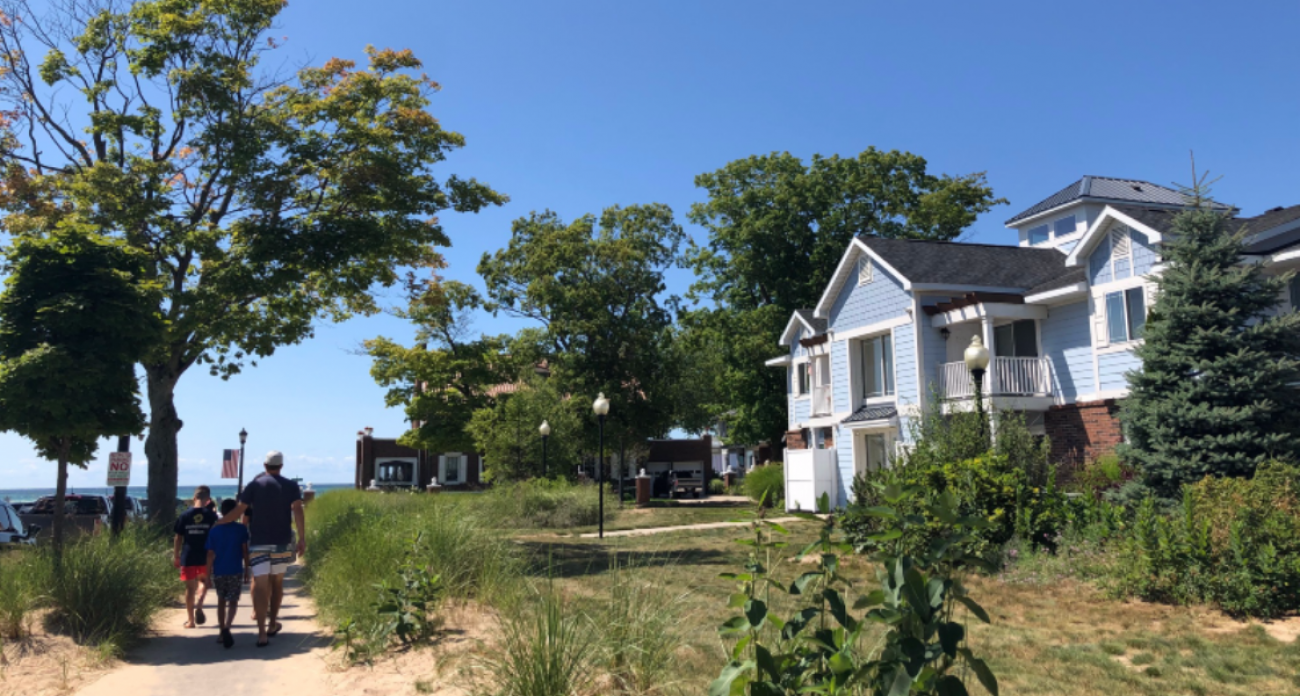 TRAVERSE CITY — Ten or 15 years ago, housing wasn't really on Penny Challender's radar.
Today, it's a regular topic of conversation at Hayes Manufacturing Inc., a small company near Fife Lake about 25 miles southeast of Traverse City. A lack of affordable housing nearby has made it harder to recruit employees to the 48-person firm, which builds equipment parts for industries from construction to agriculture and forestry.
Hayes considered building small houses next door and renting them to employees, though the idea of a company becoming a landlord creates other complications.
"There really are very few options in rural areas," said Challender, a co-owner and chief financial officer. "I wish I knew the answer to it."
Local leaders and housing advocates say a lack of affordable housing is one of the greatest barriers to the region's economic growth. They want state lawmakers to approve tax incentives for employers that can help workers find housing, and expand local incentives cities can offer developers willing to build affordable housing.
They are also urging Gov. Gretchen Whitmer to name a cabinet-level administrator who is focused on rural issues in the state, including housing.
Related Traverse City stories:
Kent Wood, government relations director for the Traverse City Area Chamber of Commerce and Northern Michigan Chamber Alliance, told Bridge Magazine that leaders in the region hope to have bills intended to boost affordable housing ready for lawmakers to sponsor this fall.
"We know this is not going to be done in two years," he said, referring to efforts to change state policy in the current legislative term.
Still, he added, the time is right to plant seeds: Whitmer's Democratic administration is young, and Republican House Speaker Lee Chatfield, who's from rural northern Michigan, is one of the most powerful people in Lansing.
"There's no silver bullet to this," Wood said. "It's going to have to be a multiple-pronged approach, and so I think that's why we feel the need for raising the discussion."
Failing to address the housing issue could mean companies will lose out on talented employees who can't find a place to live, housing advocates contend, or be forced to turn down new business opportunities because they can't attract enough employees to fulfill demand. There's also fear that this tourism-heavy region could wind up with more affluent retirees than young working adults who can contribute to the region's economic growth.
In a 2015 series, "Poverty in Paradise," Bridge Magazine explored how difficult it is for low-wage service workers to find affordable housing in an economy that depends on seasonal tourism. It highlighted the need for more rental housing for seasonal employees, in particular, who often live far from jobs; and minimum-wage workers would need to put in far more than 40 hours each week to rent in these northwest Michigan resort counties.
The housing shortage has grown more acute in the years since, and is now touching more industries beyond the tourism-based service economy, said Sarah Lucas, executive director of Housing North, a nonprofit launched this year to raise awareness on the issue and advocate for public policy changes.
Several people said retail and restaurant business owners have gotten more actively involved in helping their employees find housing, though the issue also is affecting non-tourism sectors, such as manufacturing and health care.
That is one reason why, while demand is still highest for rentals, Lucas said, more for-sale homes also are needed to satisfy growing demand.
"Maybe those seasonal workers might have been the canary in the coal mine on this issue, that it always hits lower-income households first, but the problem and the housing shortage has become much more widespread," Lucas said.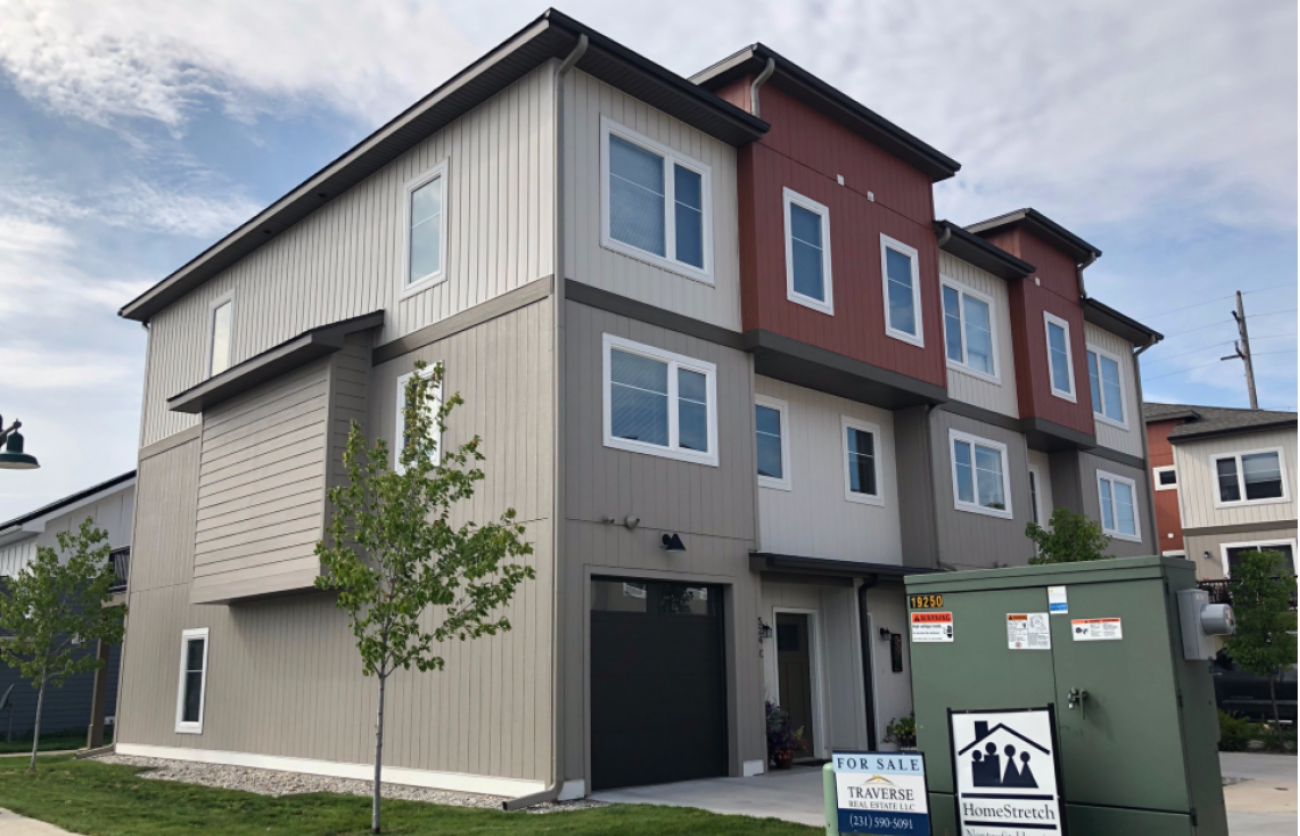 A 2016 survey by the Leelanau Peninsula Economic Foundation, an advisory board for the local business community, found nearly three-quarters of 132 business owners in Leelanau County said a lack of affordable housing was a major barrier to business growth.
More would be better
There is no easy solution.
The region needs more income-based rental units for service workers in the tourism industry, and homes that can be rented or sold at lower price points to workers who earn too much to qualify for subsidized housing but not enough to afford market rates, said Lucas, of Housing North.
In some rural communities, she said, the housing supply simply isn't large enough, or might look affordable on paper but require higher energy costs because it's heated by propane, rather than natural gas. A tenant could save money on rent by living farther from work, but the extra gas costs may eat up any savings.
At its core, the housing dilemma is a function of supply and demand, Lucas said. The northwestern Lower Peninsula could support as many as 2,250 new rentals and 655 new single-family homes each year, according to a 2014 market study that is being updated.
"We're just talking about housing, period," Lucas said. "We feel that if we're able to create housing, it will take some pressure off of the market and will affect multiple [housing] types and income levels."
But the Traverse City area presents challenges for developers because of the high cost of land, labor and materials; local zoning restrictions; and trouble winning public subsidies designed to keep housing prices low, according to Housing North.
In 2017, the median new home price in the Traverse City area was $437,000, according to data from the Home Builders Association of Michigan shared by Housing North. To afford it, a household would need to earn $116,000 per year.
By comparison, the median household income in the rest of Grand Traverse County was $58,229 that year, according to Census estimates. Fewer than a quarter of county households earned more than $100,000 in 2017.
"We risk creating communities where only wealthy elites can live," Lucas wrote in a recent presentation to a group of community members.
That would have ripple effects throughout the region's economy, she told Bridge. The Northwest Michigan region's year-round population is already aging, a trend most pronounced in rural areas; if younger people or families in need of apartments or starter homes can't find them, they will settle elsewhere. That means fewer people of working age to fill open jobs, and fewer children enrolled in local schools.
Baby boomers looking to downsize are competing with young people starting families for the same housing, Lucas said, while buyers aren't flocking to the larger, more-expensive homes older adults are leaving behind.
The shortage is affecting the region's lakeshore communities, where the economy depends on service jobs in tourism and hospitality but whose employees can't afford to live where they work.
Take Frankfort. Tourists love the Benzie County resort town for its proximity to Lake Michigan and inland lakes, and it's increasingly attractive to retirees. On a recent weekday, visitors strolled in and out of restaurants and gift shops in the downtown business district.
But an entry-level house in Frankfort can cost $180,000, said Joshua Mills, the city superintendent. Businesses in town struggle to fill summer jobs, in part because many families with school-age children live miles from town due to the cost of housing, Mills said. Commuting into the city for work costs time and money.
He can relate. A Frankfort native, Mills said he couldn't afford to live in his hometown when he took the city administrator job nearly 20 years ago. He and his wife instead built a home 10 miles away, where they raised their kids.
"We live in paradise," he told Bridge, adding, "Paradise is at risk."
Developers built 92 affordable units in three housing developments in town using federal tax credits to meet demand, but few options exist for households that earn too much to qualify ‒ Mills said the homes are restricted to households earning up to 80 percent of the area median income. Census estimates show Frankfort's median income was $39,516 in 2017, though the data aren't broken down by household size.
Frankfort is now working to start a housing commission that would allow it to buy property targeting the so-called missing middle, or people who aren't eligible for income-based housing but can't afford market rates.
"If we don't get a handle on this, we're going to be in a bad situation," Mills said. "It's only going to continue to get worse."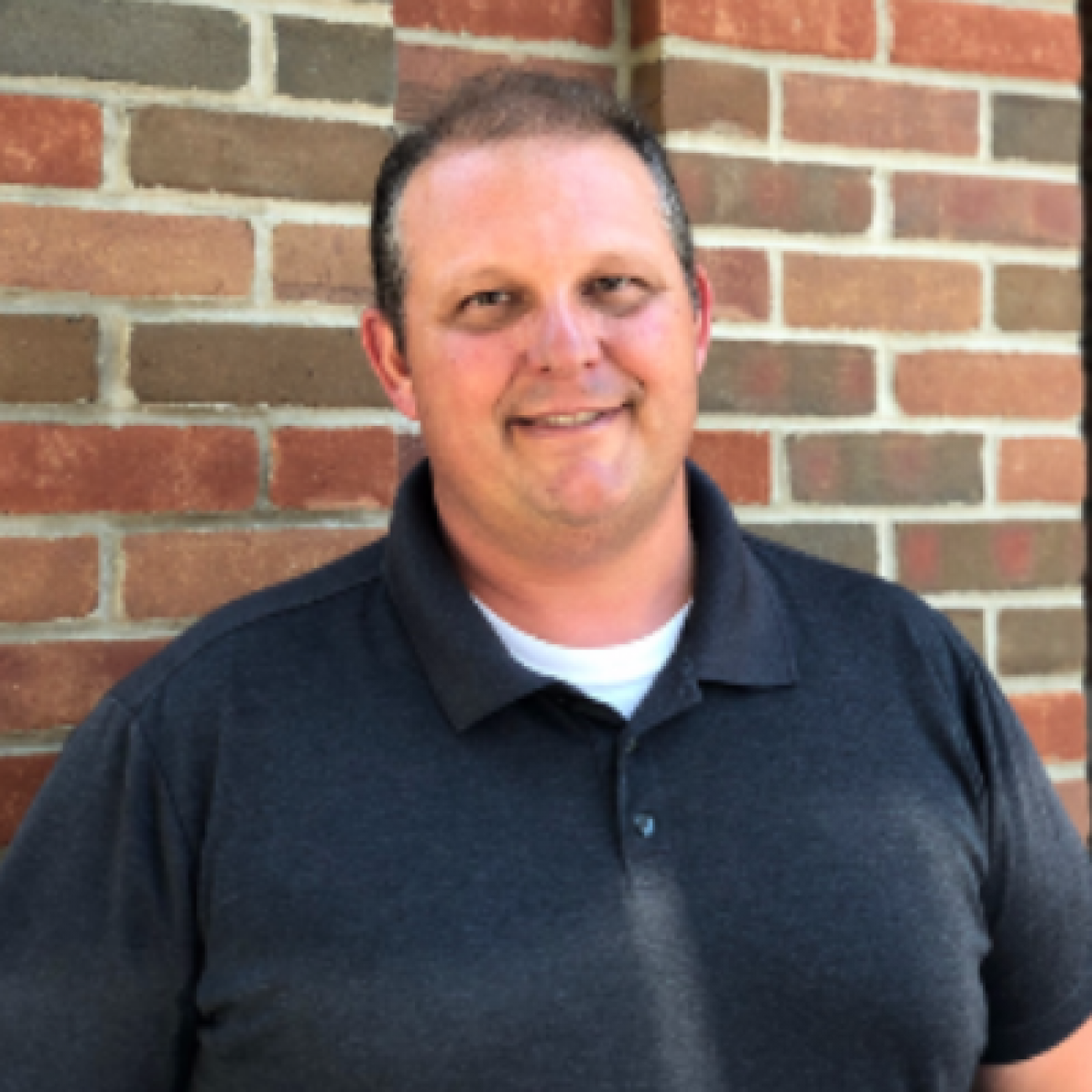 Identifying solutions
Regional business groups, housing advocates and government leaders say they plan to be a louder voice in Lansing.
"It's become one of those issues that is nonpartisan," Lucas said. "I'm hopeful that we can find enough common ground to make something happen."
State policymakers could look at creating a state revenue stream dedicated to financing housing projects, she said; one possible funding source is Michigan's real estate transfer tax, which currently funds public schools.
Housing advocates also are exploring ideas to give owners of year-round rental property, which isn't their primary residence, some relief from higher, non-homestead property tax rates that help fund public schools but also are passed down to tenants as higher rental rates, Lucas said. The concept would, in theory, require property owners to reduce rents, she added, though a specific proposal has not yet been drafted.
Another proposal would make it easier for more developers willing to build affordable housing to avoid local property taxes as a financing incentive.
Several local leaders also called for building more flexibility into the application process for federal low-income housing tax credits. The credits are currently funneled through the Michigan State Housing Development Authority and awarded to developers, who agree to keep housing prices low.
The agency uses a set of criteria to evaluate applications, including the project's proximity to certain amenities, such as grocery stores and health clinics, and public transportation such as a bus stop. The agency also considers a project's walkability. Those may be fine criteria for affordable housing in cities, but housing advocates say they are less relevant to rural and other more sparsely populated corners of Michigan.
In April, just two of 14 projects receiving credits were in northern Michigan, in Petoskey and Manistee, according to MSHDA data. In October, two of 18 projects are located Up North, in Clare and Roscommon counties.
Urban and rural communities have different needs, said Tony Lentych, executive director of the Traverse City Housing Commission, who served four years as a gubernatorial appointee to the MSHDA board during the Granholm and Snyder administrations.
Lentych said MSHDA often doesn't account for the particular circumstances of places like Traverse City, where the high cost of land means that developers might have to search farther from the city, which might lower the project's score for, say, walkability.
"We know what our problems are and we're trying to fix them, but then we try to get the tools that most communities have available to them [and] we're not successful when we apply," he said.
MSHDA says it understands the criticism. The agency updates the tax-credit criteria every two years, and recently reduced the emphasis of walkability, said Chad Benson, allocations manager for the federal low-income housing tax credits program at MSHDA. It soon will review the criteria again.
Separately, the agency is piloting a program that helps fund development of modular homes for sale in communities with a shortage of affordable homes for workers.
"We definitely hear the need that's there," Benson said, adding that MSHDA receives three to four applications for low-income housing tax credits for every one that is funded.
"We're doing everything we can to try to find a way to help all areas throughout the state," he said.
Whitmer's office referred comment on rural housing issues to MSHDA. Chatfield spokesman Gideon D'Assandro did not respond to a message seeking comment on whether the House speaker is receptive to these housing policy suggestions.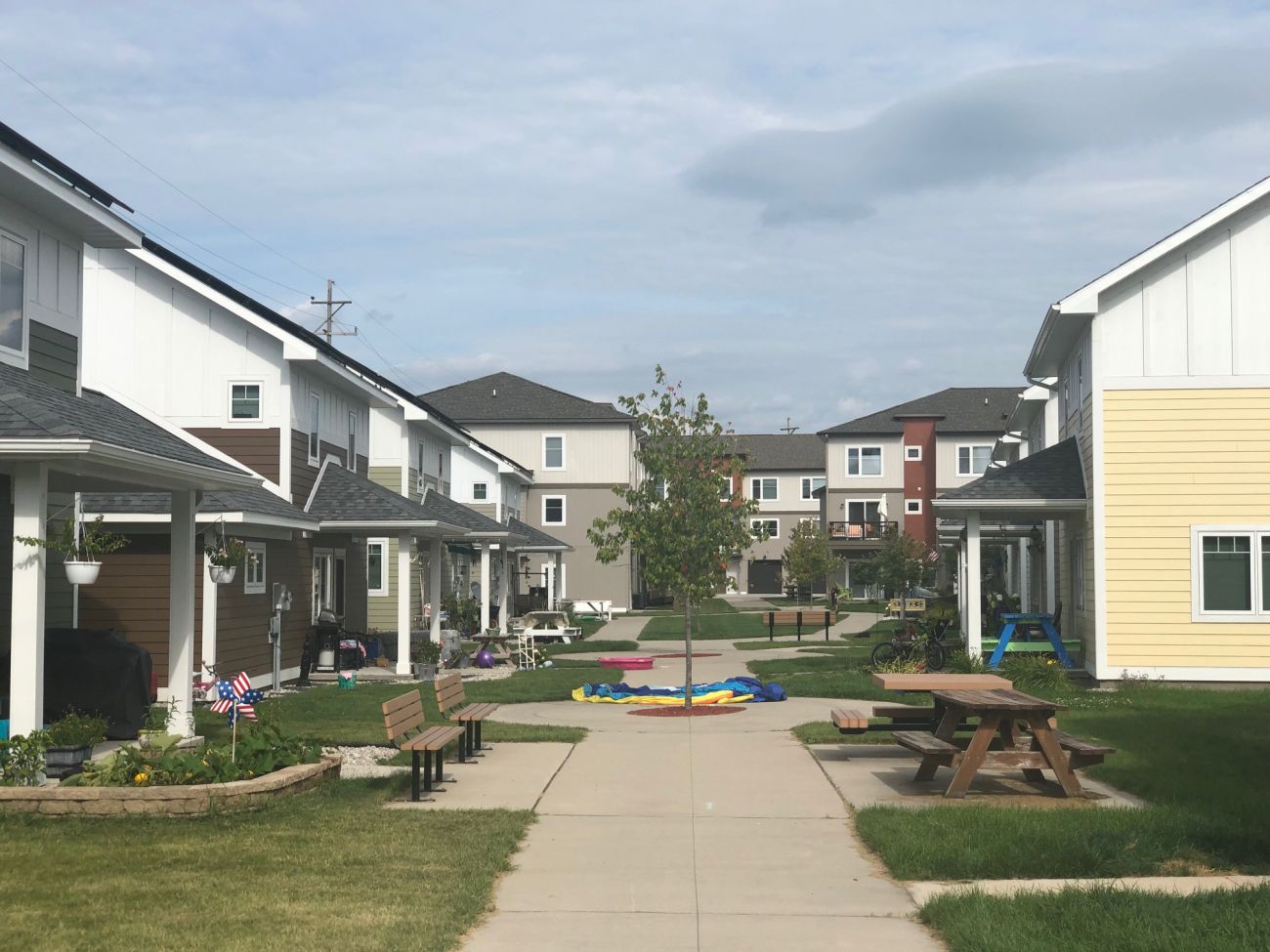 A small opening in Traverse City
Traverse City is not without success in affordable housing. A $3.6 million project, known as the Depot Neighborhood, recently brought 16 new homes to Traverse City near the public library. To qualify, prospective buyers must earn no more than 80 percent of the area's median income ‒ currently, $43,440 for a single person or $62,000 for a family of four.
One of the developers, a community housing development organization called HomeStretch Nonprofit Housing Corp., plans to build six more units in Traverse City, and another two to six units in the city are in early planning stages. Another eight housing units are planned in Honor, a small community in neighboring Benzie County, said Jonathan Stimson, the organization's executive director.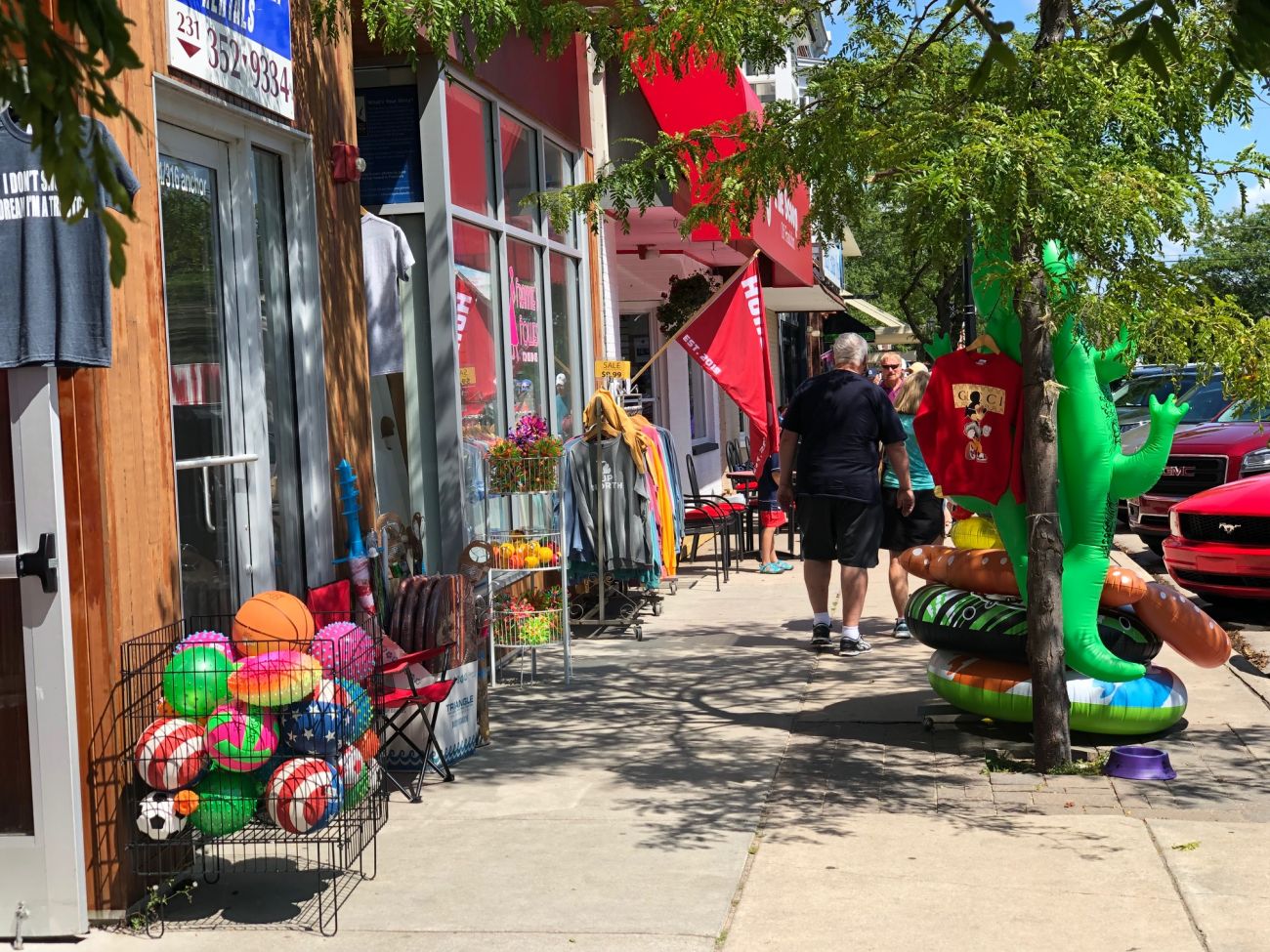 Sally Raths said she bought her home in the Depot Neighborhood in December for $160,000. She had rented a home in Traverse City's Slabtown neighborhood, just outside the central business district, for close to nine years until her landlord raised her monthly rent by $300 per month ‒ a price no longer in her budget.
Raths said her daughter encouraged her to try to buy a home, and she did, though she had to move about a dozen miles outside town to find one in her price range. Her job as an enforcement specialist at 13th Circuit Court, which serves three northern counties, remained in Traverse City, along with her friends and her sense of community. And her commute got longer, especially during the winter.
She spotted an advertisement for the Depot Neighborhood in a county newsletter and inquired. When she found out she qualified under HomeStretch's income limit for a one-person household, Raths bought one of the Depot's three-bedroom units.
"There's a lot of people that are coming here that are buying up properties for vacation homes, and it seems to me like we're the average person that's just trying to live here and work," Raths said. "It's a real struggle."
Only donate if we've informed you about important Michigan issues
See what new members are saying about why they donated to Bridge Michigan:
"In order for this information to be accurate and unbiased it must be underwritten by its readers, not by special interests." - Larry S.
"Not many other media sources report on the topics Bridge does." - Susan B.
"Your journalism is outstanding and rare these days." - Mark S.
If you want to ensure the future of nonpartisan, nonprofit Michigan journalism, please become a member today. You, too, will be asked why you donated and maybe we'll feature your quote next time!