In Charlevoix and Petoskey, pricey housing leaves businesses without workers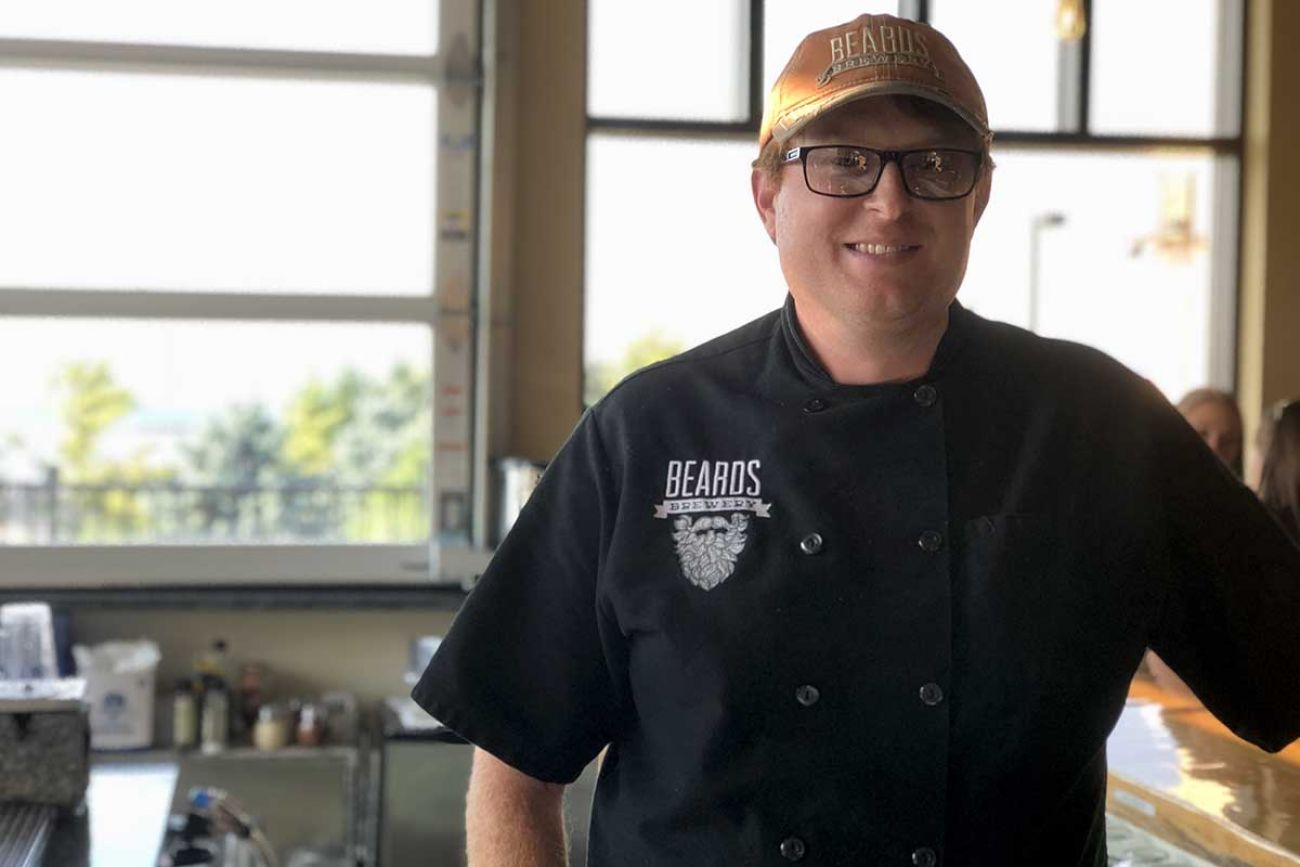 August 2019: High housing costs in Traverse City now hurting more industries in region
Ben Slocum is exactly the kind of person Michigan politicians can't stop talking about.
He's 34, college-educated and, unlike his five siblings, moved back home to Petoskey to start a small business. That business — Beards Brewery on the city's quaint main drag — has been successful in a town full of thirsty vacationers. But it hasn't boomed in the way it could for one reason: It's desperately understaffed.
"We have 12 full-time, year-round positions available right now, and there are not enough people to fill those positions," Slocum said.
Worker shortages are in every politician's stump speech this election season, usually tied to a call to improve skilled trades training. While that's certainly an issue in northwest Michigan, nearly two dozen people in Petoskey and Charlevoix told Bridge their workforce woes are largely rooted in a lack of affordable housing.
Related: Traverse City grows as local workers search for a place to call home
Slocum said he recruited, hired and trained a brewer who only stayed on the job for three months before hightailing it down to a brewery in Detroit because he couldn't find a permanent place to live in the area.
"We put in a lot of time, energy and expense into training in our methods and standards only to immediately lose him to someone else," Slocum said. "And we couldn't blame him, he couldn't find a place to live."
Beards has had to put off expanding the business's dinner hours because he lacked staff to pull it off, a complaint heard in Charlevoix and Emmet County — restaurants, construction companies, manufacturers, hospitals, casinos and even the local Arby's have felt the pressure of a worker drought.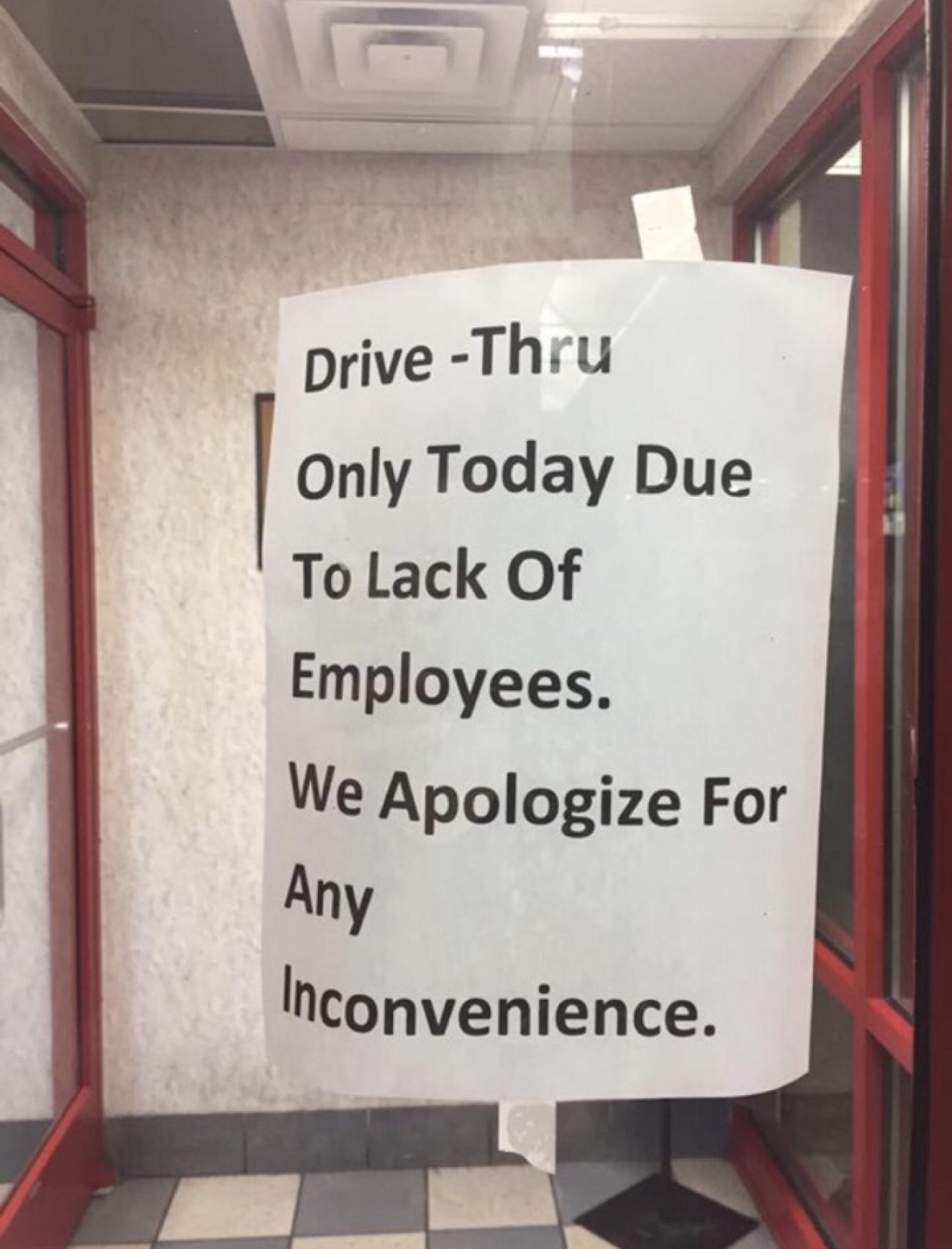 Bridge Magazine visited Petoskey, Charlevoix and Boyne City last week as part of Bridge and The Center for Michigan's 2018 Truth Tour, which aims to engage and inform Michigan residents on the biggest challenges facing Michigan voters ahead of this November's statewide elections.
Multiple business owners said they have had potential employees turn down jobs because they couldn't afford to live in the area. Others said their workers commute from towns as far away as the Upper Peninsula where housing is cheaper.
According to data from the U.S. Bureau of Economic Analysis, total employment in Charlevoix and Emmet counties has grown steadily since the Great Recession. Now, unemployment is a full percentage point lower in this region than the state's.
Meanwhile, wealthy retirees moving into the area and a boom in short-term rentals like AirBnb (among other reasons) have made housing notoriously out of reach for the area's lower wage workers. Networks Northwest, a regional economic development group, estimates a minimum wage employee would have to work 65 hours a week to afford an average rental unit in the region.
The resulting environment puts local workers in a crunch. Those who have access to a reliable car (there's very limited public transportation in the economic hubs of the counties) can live in townships where the rent is cheaper and commute in, but many choose to find work downstate, where housing options are more plentiful.
"The workforce shortage is really spanning all labor sectors. The healthcare industry… anything relating to housing construction, and manufacturing is feeling it, and it's even starting to show up in things like teachers," said Carlin Smith, president of the Petoskey Regional Chamber of Commerce.
Mark Heydlauff, Charlevoix City Manager, explained the cyclical nature of the problem:
"If we had more construction workers and electricians and plumbers we would be able to build more housing more quickly and probably bring down the cost," he said. "But at the same time we can't bring enough of those people up here to work to alleviate the problem."
Short millions in affordable housing
Smith, of the Petoskey Regional Chamber of Commerce, is a part of a housing initiative called the Little Traverse Bay Housing Partnership, which aims to begin addressing at the problem in their area.
They started looking at a property in Harbor Springs, where they hoped to build 15 duplex-style units that they could sell for up to $120,000 — reasonably within the price range of a working couple making around $30,000 a year.
In order to sell for that price after accounting for the cost of land, building and other associated costs, the deficit was shocking: They'd need $2 million more to make it feasible.
"That's how far the gap is," Smith said. "That was just like somebody hit me upside the head with a board."
So they decided to pivot. Now, they're working with lenders, landowners and builders who can provide services at lower rates and local governments to try to get a property tax reduction for the project.
"In other words, to find a whole lot of people to give a little to close the gap that's out there," Smith said. All this, for only 15 units of housing.
"That's just a drop in the bucket of what we need from a housing demand. Technically, we probably need to raise $20 million to really have any kind of impact on this. And I don't know where that kind of money comes from."
McLaren Northern Michigan hospital is the largest employer in Emmet County. Derek Peters, Vice President of Human Resources at the hospital, said they are having trouble filling nursing and medical technologist positions, both of which are in high demand across the country. Hospital costs have been rising as they've been forced to bring in temporary help to fill the positions.
"I think we miss out on applicants, period, because of (the lack of affordable housing). If we had inventory in that affordable range, we would probably see our applications drive up as well," Peters said.
Luring families
Two years ago, the hospital decided to form a team dedicated to recruiting talented healthcare providers to the area and ensuring they stay. They connect job candidates to various community resources to show them how their personal life could flourish in Petoskey and even line up tours of local schools for their children when they prepare for their move. Now, the hosptial's nurse and physician turnover rates are lower than national benchmarks.
David Zechman, President and CEO at McLaren Northern Michigan, said they are also working to encourage local developers to "take that business risk to build that housing; $250,000, maybe $300,000 homes, 3-bedroom houses in communities where young families and young professionals can live."
"I don't think if this gets solved in this area sometime within 10 years we're going to have a huge drain of skilled labor both technically and intellectually from the area."
Plenty of other public and private bodies in each county are working to chip away at what is in many ways a massive, complex and now longstanding problem, said Sarah Lucas of Networks Northwest.
Her organization is working with the city of Charlevoix to change zoning regulations to make it easier to develop workforce housing. Boyne City has an event this week to discuss how businesses and the community as a whole can combat the lack of affordable housing. Nearby Leelanau County has benefitted from nonprofit Leelanau REACH (Resources for Economical and Accessible Community Housing), which seeks creative solutions to making housing more affordable such as working with community members to find donated land for development.
Both Heydlauff, the city manager of Charlevoix, and Beards co-owner Slocum say tax abatements could be one of many ways to begin addressing the issue at a governmental level.
"We all need to sacrifice a little bit for the greater good. It's basic social contract," Slocum said.
"I think we're risking our base economy with how bad it's starting to get. I think we're nearing the tipping point."
We're not just a news organization, we're also your neighbors
We've been there for you with daily Michigan COVID-19 news; reporting on the emergence of the virus, daily numbers with our tracker and dashboard, exploding unemployment, and we finally were able to report on mass vaccine distribution. We report because the news impacts all of us. Will you please support our nonprofit newsroom?