In Jackson, school choice bring new reality: students as fickle customers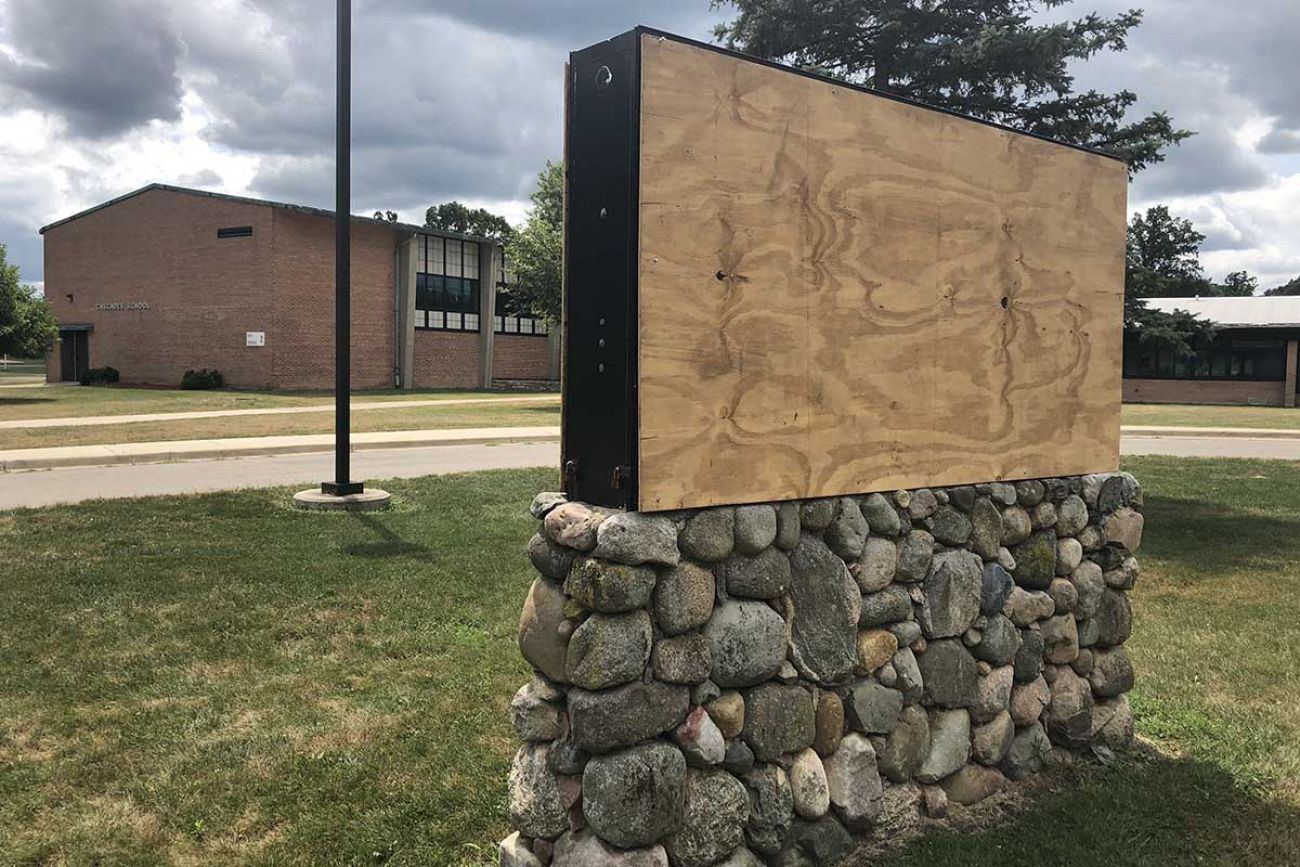 JACKSON – From his home, Jackson Public Schools Superintendent Jeff Beal can watch buses from three neighboring school districts roll past, picking up students going to classes someplace other than their home district.
Nine districts border Jackson Public Schools, and they, along with charter schools, siphon off 40 percent of the mid-Michigan city's school-age children.
"I don't begrudge them (the other districts), they're in business like we are," Beal said. "My job is not to cry over the students who choose to leave, but to provide a good education for those who stay."
Related Michigan educations stories:
Seven miles away, in the administration office of Northwest Community Schools, Superintendent Geoff Bontrager is dealing with an opposite problem. While Jackson Public Schools has lost 10 percent of its enrollment just since the 2014-15 school year, Northwest has gained 17 percent.
Both districts sought bond measures in May – Jackson to improve aging facilities to try to stem the tide of students leaving the district, and Northwest to expand to handle the influx of schools-of-choice students.
Jackson's millage passed; Northwest's narrowly lost.
Bridge Magazine visited Jackson last week as part of Bridge and The Center for Michigan's 2018 Truth Tour, which aims to engage and inform Michigan residents on the biggest challenges facing Michigan voters ahead of this November's statewide elections.
Join the 2018 Michigan Truth Tour
The Center for Michigan and Bridge Magazine are traveling across Michigan on a 100-stop tour through election day in November to: Hold community discussions about Michigan issues, hold 'Michigan Divided' documentary screenings, distribute nonpartisan voter issue guides and make citizenship fun again with interactive public affairs games, contests, and Coney the Truth Dog.
While the Jackson economy has rebounded from recession, the city's school district continues to hemorrhage students. The district enrolls about 5,000 students, with another about 3,400 living in the district but attending classes elsewhere.
"When I got here (in the summer of 2014), we lost 314 students before I even walked in the door," Beal said. "That's gut-wrenching." A loss of 314 students in one summer meant the district had lost about $2.5 million it had planned on for its budget.
The losses have continued, but at a lower rate – 112 in 2017-18
Jackson's $86 million bond will pay for renovations in many of its schools, plus the demolition of two elementaries that will be replaced by one new building.
Beal chafed at the characterization of the bond as a way to manage enrollment decline in a district with 2200 fewer students (31 percent less) last year compared to 2002-03.
"There is no (money for) infrastructure provided by the state," Beal said. "The local school districts have no choice but to go out and seek bond issues to upgrade facilities.
"The last building built in JPS was in 1969. The two elementaries being replaced were built in 1952. The high school was built in 1928, that's coming up on 100 years old. There isn't any amount of students you could have that would keep up with" the need for building renovations, Beal said.
The district does hope that improvements paid for with the bond, which include increased security in the buildings and more teacher prep, will reverse student enrollment declines.
"We are in a position where we could be up rather than down," Beal said. "We are much more market-driven than in 2014."
Meanwhile, Northwest Community Schools' Bontrager is gearing up to fight for a bond issue again, this time in November, after a bond failed in May. The $25 million bond that failed in May would have funded classroom additions at all schools, district-wide parking lot and site improvements, a high school band/choir theater classroom addition, a high school information technology/manufacturing/commons remodel and secondary athletic facility improvements.
Northwest finds itself struggling to manage growth, with some of that growth coming from students transferring into the district through schools of choice.
The number of students from other districts going to school in the Northwest district was an issue Bontrager heard about during the lead-up to the May bond vote.
"It gives me hives when someone says, 'They're not our kids,'" Bontrager said. "Well, our kids are the kids that choose to go to Northwest. If you own a home in the state of Michigan, you pay property taxes, period, no matter where you live. And as far as daily operational costs, that is paid for by the per-pupil funding (that comes from the state to Northwest with the student). They're our kid no matter where they live. That's what's so tricky to explain to people how we function."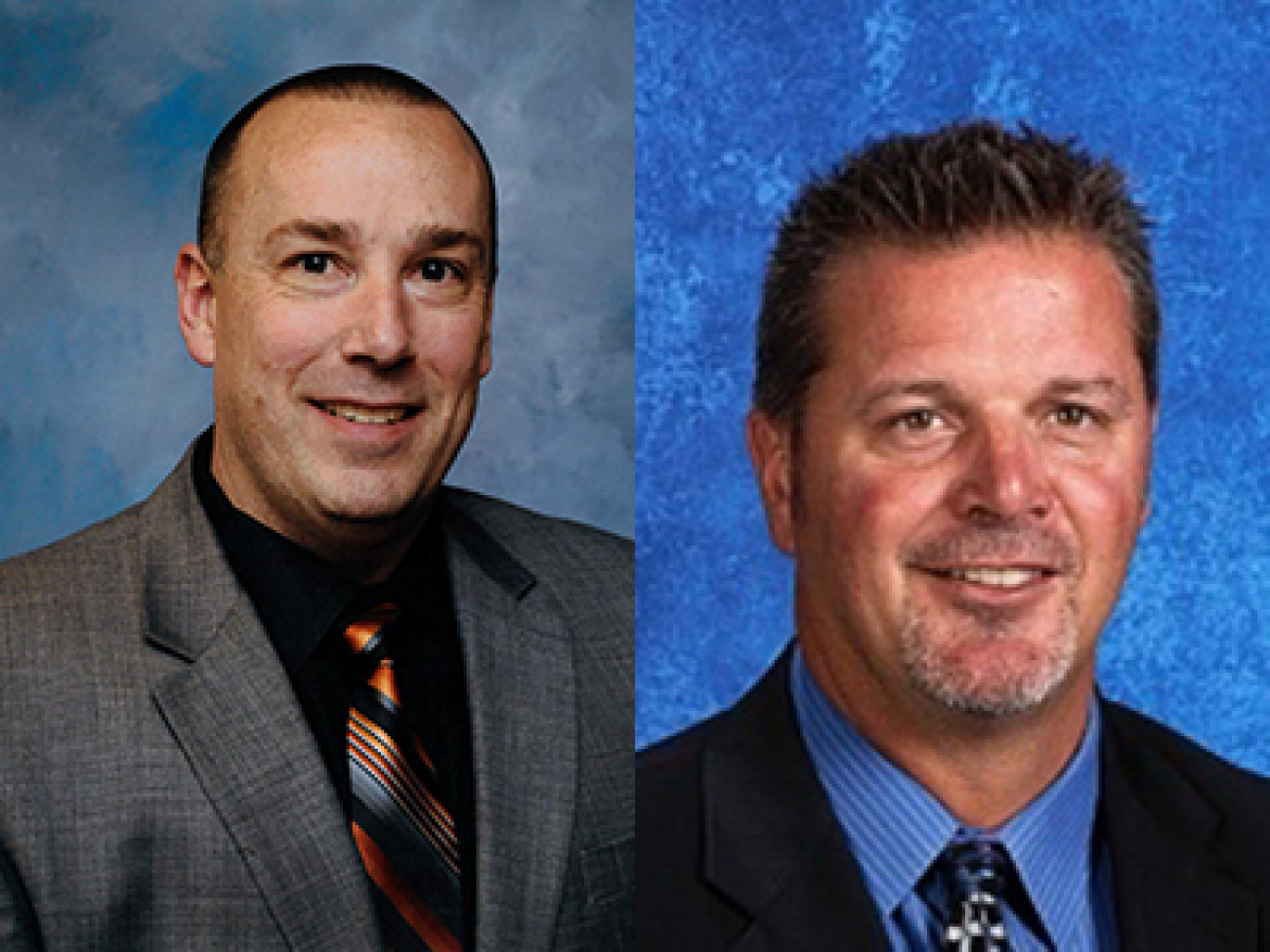 Both superintendents emphasized that dealing with families like fickle customers is the new reality for Michigan school districts.
"Kids and families will go from district to district many times anyway, for reasons that sometimes leave you scratching your head," Bontrager said. "When schools of choice started (in the 1990s), people were in general very loyal to their local school district. This is a different era now, where for families there really are no boundaries anymore."
The superintendents of the 13 traditional school districts in Jackson County meet monthly to discuss issues. While they all have their own budgets and own school boards, the superintendents work together to find ways to provide educational services that work for all students, Bontrager said.
Students interested in robotics can decide to enroll in Northwest schools; High schoolers who have a love for learning German can go to Jackson. The city district also accepts students from other districts looking for a wider variety of advanced placement courses. At least one district has students who swim on the Jackson swim team because JPS is the only district with a pool (one of the features being renovated through the Jackson bond issue).
"The philosophy of the local school districts is to work together," Bontrager said. "I know that sounds strange, because in some ways we are competing with each other for kids, but we need to work together to put out the best product for our kids to make them career ready, regardless of what school district families choose to go to."
We're not just a news organization, we're also your neighbors
We've been there for you with daily Michigan COVID-19 news; reporting on the emergence of the virus, daily numbers with our tracker and dashboard, exploding unemployment, and we finally were able to report on mass vaccine distribution. We report because the news impacts all of us. Will you please support our nonprofit newsroom?