Traverse City grows as local workers search for a place to call home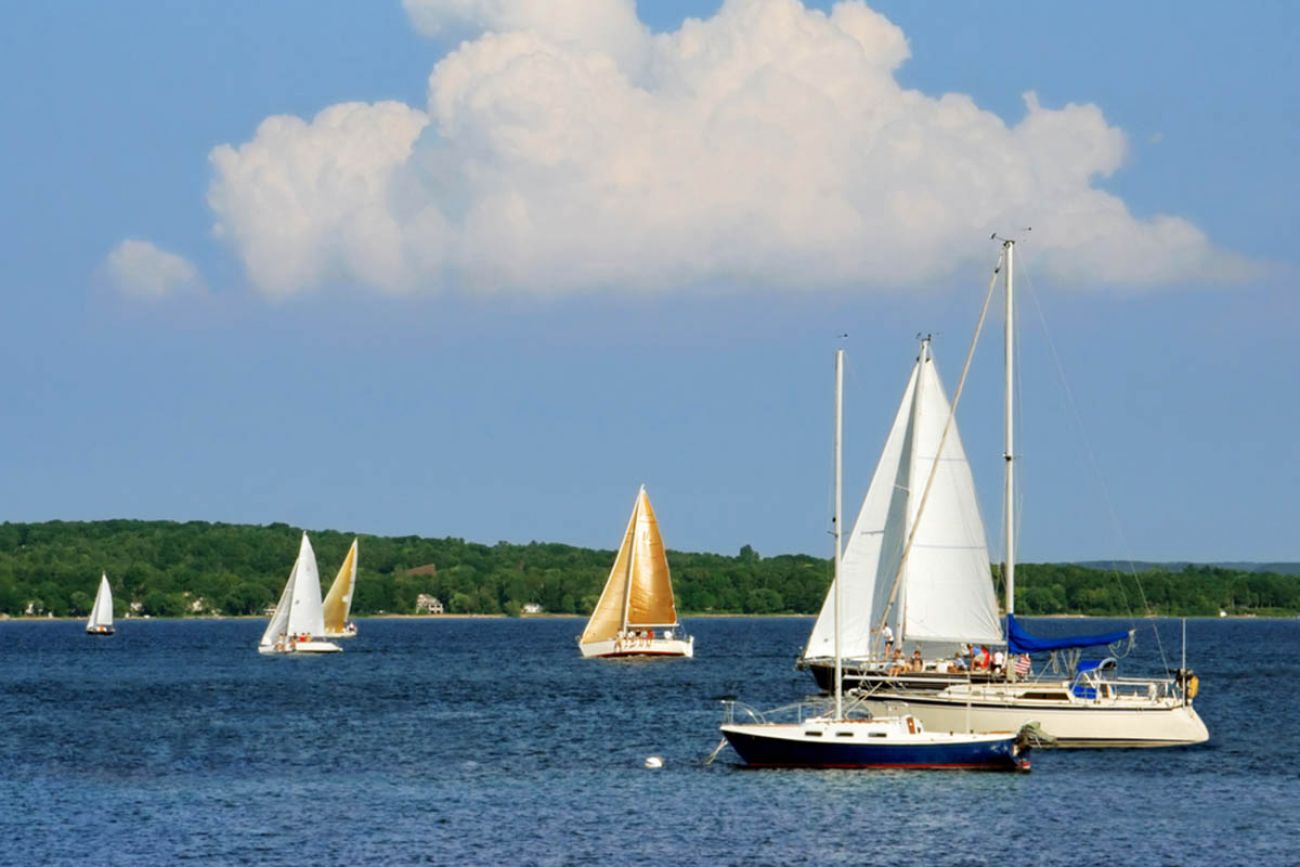 August 2019: High housing costs in Traverse City now hurting more industries in region
Abbie Steffens's floor is dotted with half-packed suitcases as she prepares for her June 1 move. After months of searching for housing in a market littered with charming bayside bungalows in Traverse City, she'd finally settled for a one-bedroom apartment.
It wasn't in her budget. But then again, little was. "It hasn't been easy," she said. "It's been kind of a nightmare, actually."
Steffens was thrown into a tumultuous housing search a few months ago, when the owners of her apartment complex told her they would soon be converting the building's units into condominiums.
Steffens manages the craft cocktail bar at The Franklin on Front Street in downtown Traverse City, a position she earned after a decade in the local service industry. She'd spent seven years sharing apartments with roommates. But at age 30, she was ready to live alone.
Related: In Charlevoix and Petoskey, pricey housing leaves businesses without workers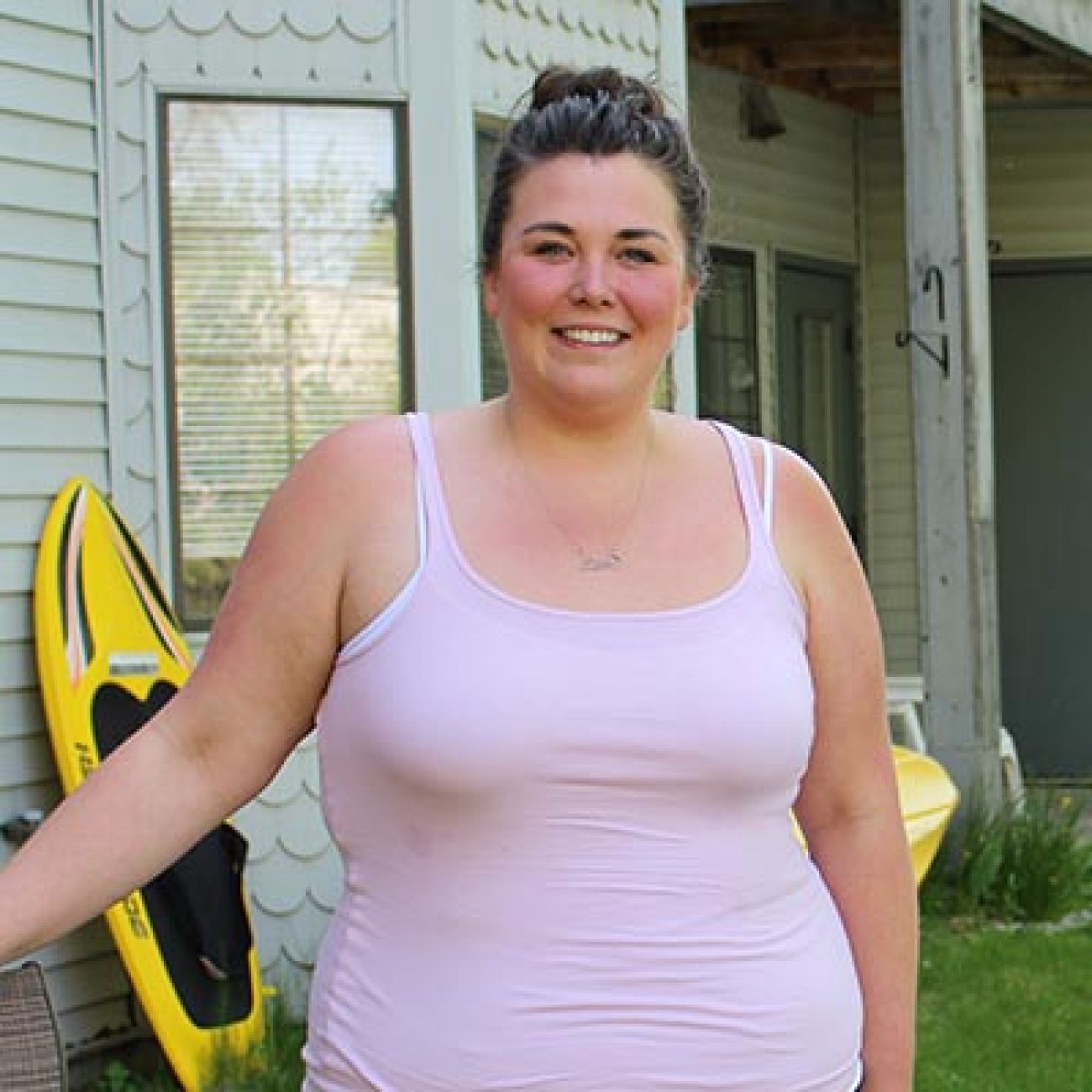 Despite making well above survival wages, that's not easily accomplished. She makes $42,000 a year. After taxes, her budget for housing should top out at around $815 a month, according to the U.S. Department of Housing and Urban Development. But in Traverse City, median rent has risen to roughly $865, not including utilities, according to Networks Northwest, a regional economic development group.
After looking at 25 apartments, Steffens secured a place in town for $900. Her experience isn't unique — many middle-income, often young, workers feel the squeeze of rising property values and housing demands that can be a barrier for local businesses trying to attract talent to fuel the rapidly growing economy.
Over the last five years, the lack of affordable housing for young professionals has entered a "crisis mode," said Kent Wood, Director of Government Relations for the Traverse City Chamber of Commerce.
The city should be building between 1,200 and 1,500 units of housing per year for the next five years to keep up with demand, he said. "I can tell you right now we're not even close to meeting that."
Developers, though, have little incentive to build housing below market rate when high property values, zoning regulations, product material costs and difficulty in meeting requirements for federal grant programs all conspire to make building new housing more expensive, according to Wood.
"The incentive is there to build and have it be higher dollar level because that's where they can make their money back from," he said. This leads to housing prices that are out of reach for many who fuel the area economy but who make too much to qualify for subsidized housing.
On average, single people in Grand Traverse County should make at least $33,400 to afford market-price housing, according to HUD data compiled by Networks Northwest.
That equates to just over $16 per hour for full time workers — well over the regional median hourly wage for the food service positions ($10.30), other tourism and service-related positions ($10.86), sales positions ($12.21) and maintenance positions ($12.14) that fuel the local tourism economy. Agriculture ($12.17) and manufacturing and production ($15.91) — two other pillars of the regional economy — also offer wages that can make affordable housing out of reach.
As the economy grows, there's clearly "lost opportunity because of these housing needs," Wood said.
It's a challenge spread across Michigan's northern resort areas, as Bridge Magazine has chronicled in recent years. The lack of affordable housing and job opportunities in the region are among the economic challenges Bridge is exploring as part of its Michigan Truth Tour this election season.
Related:
Those who choose to live further from Traverse City and commute to their job deal with the added cost of relying on a car make it to work. Traffic is increased for the whole region and employers can't rely as much on their workers to make it to work on time, said Marsha Smith, executive director of Traverse City Rotary Charities.
Restaurants can't open because they don't have enough workers, said Doug Luciani, CEO of TraverseCONNECT, a resource for area businesses. He said tourists sometimes must wait in restaurant lines despite plenty of empty tables because there's not enough staff to serve them.
Luciani offered one place to start: "First, you have to admit you have a problem."
Traverse City Mayor Jim Carruthers said the city has long been working on solutions and has made it a priority for the City Commission to build more subsidized housing and broaden workforce housing if possible. But young workers who have trouble finding housing in Traverse City are not the ones that most need local government's help, he said.
"As mayor if I'm going to subsidize housing for anybody it's going to be the homeless or people who are one paycheck away from being homeless," Carruthers said.
"I'm really happy (young professionals) are coming to our area," he said. "They have options. A lot of people — the homeless, single moms struggling to get by — they don't have a lot of options."
Wood, Luciani and Networks Northwest point to the area's low-density zoning as a barrier to multi-unit development that could offer solutions for middle-income workers.
What's more, voters recently amended a portion of the city's charter to require all building projects over 60 feet tall be approved by public vote. Opponents argue that gets in the way of developing multi-unit buildings to house the growing workforce. Proponents of the measure argue it keeps the area's trademark charm intact.
"Building tall buildings that will be able to provide affordable housing is a fallacy. The taller you build the more expensive the real estate," Mayor Carruthers said, adding that most of the proposed tall buildings are luxury housing. "Small town character has been a core value and a core principle in our master planning for many years, that's the reason people come here."
Shared housing development is still on the rise, said Luciani of TraverseCONNECT, but it is usually far from the region's urban center where young talent flocks.
"So the solution is at some point, to us at least, the local governments are going to have to adopt local tax policies that incentivize the type of development that they want," Luciani said.
Sarah Lucas, community development director at Networks Northwest, said housing has become less affordable over time, but she's also seen the community come together to tackle the issue.
"We've had a lot of people step up to the plate," she said. "I'm really encouraged."
She pointed to Leelanau REACH, a non-profit affordable housing initiative, as an example of progress in neighboring Leelanau county. In Traverse City, Habitat for Humanity-Grand Traverse Region's Depot Neighborhood provides a model for what's next.
"It's taken 8 years plus for that to come together but I think it's a good example of what you can do in partnership with the government and housing organizations," Lucas said.
In the meantime, Steffens's community of service industry workers are watching their businesses flourish in an economy that leaves them searching for a place to stay.
"I don't know what would need to happen or what we can do to make a difference to make it be heard that we need to have some options for those people," Steffens said. "Otherwise, this town's going to bottom out."
We're not just a news organization, we're also your neighbors
We've been there for you with daily Michigan COVID-19 news; reporting on the emergence of the virus, daily numbers with our tracker and dashboard, exploding unemployment, and we finally were able to report on mass vaccine distribution. We report because the news impacts all of us. Will you please support our nonprofit newsroom?