Michigan is divided. These 7 reforms can curb partisanship, fix government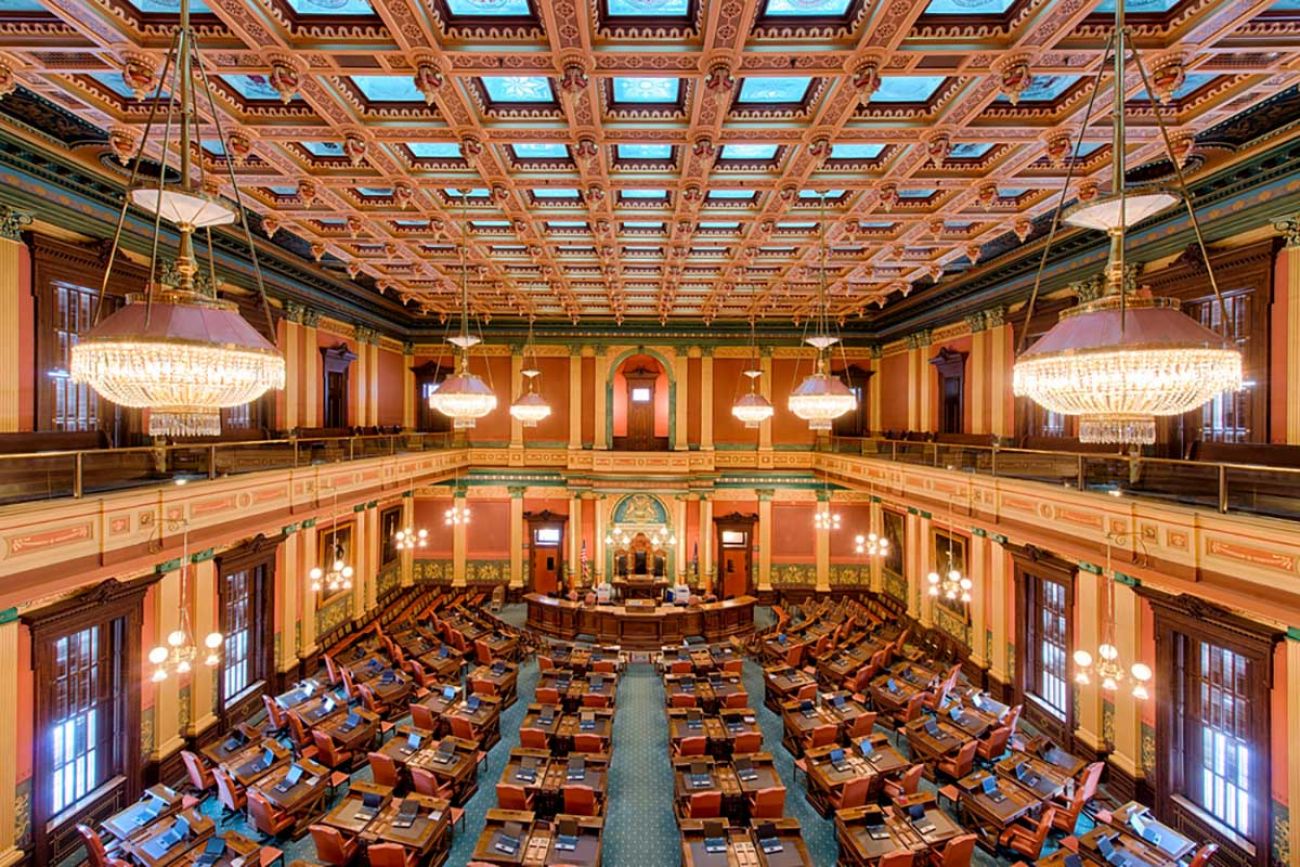 LANSING — Riots at the U.S. Capitol as the president refused to accept an election loss. Another impeachment. More arguments over COVID-19 regulations. An open carry gun ban and erection of security fences at the Michigan Capitol.
Fresh off one of the most partisan years ever, 2021 is off to a combative start as politicians continue to squabble and protesters plan armed demonstrations despite bipartisan calls for unity and healing.
"To say we're living in challenging political times is an understatement," new Michigan House Speaker Jason Wentworth, R-Farwell, said in his first Capitol speech to reporters. "People just don't trust their government or their politicians."
Related:
Michigan House Republicans on Wednesday introduced ethics policies they hope can at least begin to restore some of that trust. Reformers say it's a baby step and several wholesale changes are needed in a state that ranks among the nation's worst for government ethics and transparency laws.
The Republican plan would create new conflict-of-interest policies for lawmakers, prohibiting them from voting on legislation from which they or their family could benefit. A companion proposal seeks to limit runaway partisanship in "lame-duck" sessions by requiring two-thirds approval to advance legislation following even-year November elections.
Reform advocates say now is the time to consider novel ideas to reimagine politics and curb the kind of partisan polarization and fractures exposed in last week's attacks on the democratic process.
"Part of the way to reduce partisanship is to create a system where people aren't terrified of being more bipartisan in their political career," said Marjorie Sarbuagh-Thompson, a political science professor at Wayne State University.
There are potential reforms that "we know can make differences," said Matt Grossmann, a political science professor and director of the Institute for Public Policy and Social Research at Michigan State University.
"But most of them are not very realistic and would not be supported by both political parties," he said, including a wholesale shift away from the dominant two-party system.
An attempted coup is "the ultimate polarization," said Darrell West, the vice president and director of governance studies with the Brookings Institution, a centrist public policy think tank in Washington, D.C.
"We've reached a point where things are out of control. And we really need to think about how to redo our system so that we can actually address the problems that concern people."
Bridge Michigan spent the past week speaking to experts about ideas large and small they say could curb bipartisanship and rebuilding trust in government. Here are the top seven.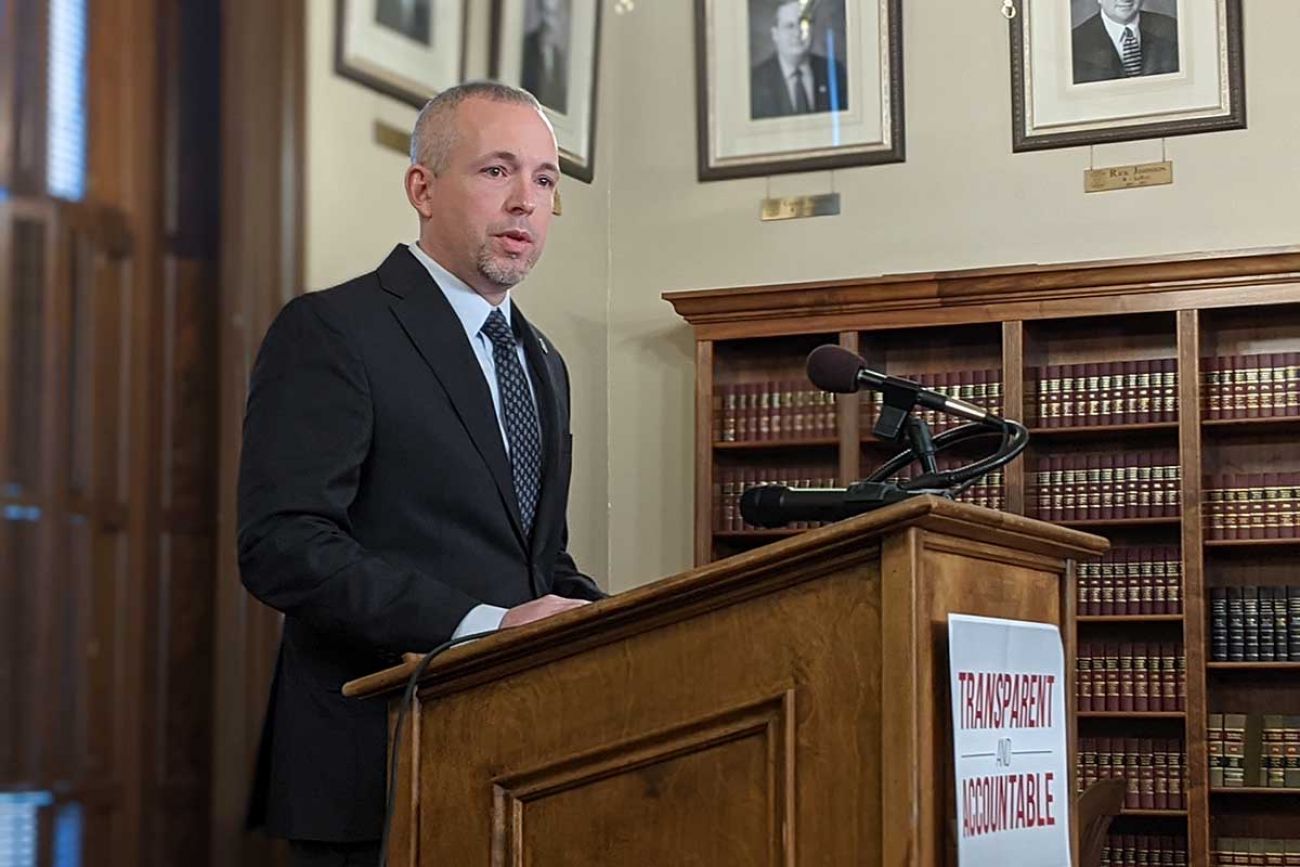 Big idea: Top-two primaries
What if there were no party primaries that pit Republicans against Republicans and Democrats against Democrats, partisan contests that can encourage candidates to cater to the extreme wings of their party rather than court moderate voters?
Instead, what if the two most popular candidates for any given office, regardless of their political affiliation, advanced to the general election?
The current system encourages extremists, reformers say, who win election in politically safe districts by currying favor with party loyalists in low-turnout primaries. Advocates for open primaries, which are used in a handful of states, say they curb polarization and encourage consensus.
"Open primaries don't eliminate all the broader partisan impulses … but when you have party primaries as step one of the electoral process, you're virtually guaranteeing what you'll get is a partisan process in which candidates are incentivized to relate to voters in the most partisan way, because that's how you win," said John Opdycke, president of Open Primaries Inc., a national nonprofit group based in New York.
Michigan technically has "open" primaries because any voter can participate in a partisan contest without registering party allegiance. But three states go much further: California and Washington both use top-two primaries for state and congressional races, putting the top two vote-getters into the general election regardless even if they are members of the same party. Nebraska uses non-partisan primaries for state legislative races. A state, Alaska, recently approved a ballot initiative to begin open primaries in 2022.
"The evidence that we've seen … is that when you end party control of the primaries, all kinds of new things are possible," said Opdycke. "All kinds of bipartisanship, interesting coalitions. Candidates that develop electoral strategies based on bridge building and assembling unusual groupings of voters become possible."
Reality check: There's an "exploratory effort" among some activists in Michigan, but no formal proposal in the Legislature or by potential ballot groups, Opdycke said.
Critics contend top-two primaries can disenfranchise general election voters, who may only be left with a choice between two liberals or two conservatives.
Big idea: Ranked choice
What if voters could support several candidates, instead of just one? They can in some jurisdictions that use ranked choice voting, which allows voters to rank candidates by preference.
While there are variations, the basic promise of ranked-choice voting is that if a voter's preferred candidate finishes last or is eliminated from contention, their second choice is counted instead, giving them a continued voice in the outcome of an election.
Experts say there is some evidence that such a system can reduce partisanship by encouraging more diverse candidates and alliances with third parties rather than allowing politicians to simply court their bases.
"In the current system, especially in multi-candidate races, you end up attacking the person who's closest to you, in a way, because you can more easily get their voters," said Kevin Deegan-Krause, a political science professor at Wayne State University who is working with a group called Rank MI Vote on a potential statewide ballot initiative.
"With ranked choice voting, you really have an incentive to actually be as nice as you can to the candidate next to you so that you can try and pull their voters over to you," he said. "In general, whenever you've got that second choice it gives you incentive to be a little less negative because it's not just a binary choice of me and nobody else."
Eastpointe made history in 2019 by becoming the first Michigan government to use ranked choice voting. It did so as part of a settlement with the U.S. Department of Justice, which found that Black citizens there traditionally had less opportunity than their white counterparts to elect candidates of their choice to citywide office.
Maine voters in 2016 adopted a ranked choice voting system for all their elections for governor, U.S. Senate, U.S. House and the state Legislature. The method is also used in municipal races in Berkley, Oakland, San Francisco and San Leandro in California, and Minneapolis and St. Paul in Minnesota.
Ranked choice voting promoted civility in politics in cities that have used it, according to research from Sarah John and Andrew Douglas of FairVote, a nonpartisan group that champions electoral reforms. In surveys, respondents from cities with ranked choice voting said local candidates spent less time criticizing opponents, and they perceived less negative campaigning.
Reality check: There is an effort underway to build support for ranked choice voting in Michigan, but it is in a very early stage, with organizers eyeing a potential ballot proposal for 2022 or 2024. Critics contend ranked choice voting is overly complicated and eats away at the golden rule of one voter, one vote.
Big idea: Redistricting reform
Michigan is ahead of the curve on this one. Voters in 2018 approved a ballot initiative to create an independent redistricting commission that will draw new legislative and congressional maps for the decade beginning in 2022, replacing what had been a highly partisan task in the Michigan Legislature.
Experts say it won't be easy, but advocates hope the commission will create more competitive districts. In theory, that would encourage candidates to appeal to moderates if districts aren't so lopsided.
In the 2020 elections, the last under the current boundaries, only three of Michigan's 14 congressional races were decided by less than 10 percentage points in the general election. In some less competitive districts, partisan primaries were more important than the general election, incentivizing candidates to focus on their political bases rather than build coalitions.
The three Michigan Republicans who voted to block the Electoral College vote count last week — Reps. Jack Bergman of the 1st congressional district, Tim Walberg of the 7th district and Lisa McClain of Michigan's 10th district — won their general election matchups by 25, 17 and 33 points, respectively.
Democratic Reps. Rashida Tlaib of Detroit and Brenda Lawrence of Southfield, meanwhile, both defeated their GOP challenges by 60 or more points.
Conversely, U.S. Rep. Peter Meijer won by only 6 points, and the freshman Republican quickly asserted his independence by speaking out against President Trump after last week's riots.
"The Republicans are terrified that if they oppose Trump and Trump supporters that they'll be primaried," said Sarbaugh-Thompson. "Hopefully the redistricting redistricting commission will improve that somewhat."
Reality check: Skeptics say reformers have placed too much faith in the curative powers of the redistricting commission. By and large, Detroit, other cities and a growing number of suburbs are reliably Democratic, while rural areas and northern Michigan are solidly Republican. The new commission will also still need to adhere to the Voting Rights Act by drawing at least two minority-majority districts, likely in and around Detroit.
"There isn't much way that you can draw a district that's going to be competitive in the upper Lower Peninsula or Upper Peninsula right now," Sarbaugh-Thompson said. "It's also very hard in the large urban areas to really draw competitive districts."
Skeptics may be surprised, said Nancy Wang, executive director of Voters Not Politicians, the group that led the redistricting reform effort.
"I think we're on the cusp of something dramatically different from all of the gerrymandering and partisan politics that went into our map drawing that we've seen in the past," Wang said.
Little idea: Preserve mail-in voting
Michigan voters in 2018 approved no-reason absentee balloting, which West of the Brooking Institution called one of the most promising reforms to reduce partisanship.
The November election attracted record numbers of voters, 5.5 million, and West said high turnout encourages candidates of both parties to appeal to as many voters as possible, rather than the extremes of their base.
"It reduces extremism," West said. "We don't want American politics to become a choice between the far right and the far left."
Reality check: It's not just Trump who complained about mail-in voting. Republicans in Michigan have raised concerns over the rapid expansion of mail-in voting, including questions over chain-of-custody safeguards and drop box protections. While no-reason absentee balloting is now enshrined in the Michigan Constitution, expect new proposals to at least tighten the process.
Small idea: Bipartisan oversight
On a smaller scale, Michigan's Republican-led Legislature could promote bipartisanship by giving Democrats a more significant role in legislative oversight committees, according to researchers at Wayne State University.
States that do so, like Montana, tend to have less partisan oversight processes, which can increase accountability and build trust in government.
"If you have very small margins… you can control a legislature and you can really run it like some sort of dictatorship," said Sarbaugh-Thompson, a political science professor. "And as has happened at the national level, oversight tends to be driven by partisanship."
That means less oversight of state government when one party controls both the Legislature and governor's office, as was the case from 2010 to 2018 under GOP former Gov. Rick Snyder.
That changed when Democratic Gov. Gretchen Whitmer took office in 2019. The Republican-led Legislature has had numerous oversight hearings on her administration's response to the COVID-19 pandemic, for instance, but the hearings can come off as exercises in partisan finger pointing.
"The states that do better have balanced party membership on the oversight committees," said Sarbaugh-Thompson. "You have to get serious about structuring the system so that the institutions will actually work regardless of which political party controls what."
Reality check: Michigan's Republican-led Legislature is making administrative oversight a top priority amid the COVID-19 pandemic and is unlikely to give up any control of that process given Democratic Gov. Gretchen Whitmer's reluctance to cede any emergency authority.
Small idea: Transparent government
Michigan is one of just two states where top leaders are exempt from public record laws, said Wang, the director of Voters not Politicians.
Michigan's Freedom of Information Act does not include the governor, the lieutenant governor, their offices or legislators. In December, the Michigan Senate adjourned without taking up transparency legislation that would subject the politicians to public record requests.
Conservatives and liberals agree these exemptions should be reformed to improve government accountability.
"As a society, we recognize that information helps people make decisions about whether or not government actions were good or whether they fell short of some expectation," said Michael Reitz, the executive vice president of the Mackinac Center for Public Policy, a conservative research and educational institute.
In introducing new conflict-of-interest and lame-duck policies Wednesday, Michigan's new House speaker said he hopes to pursue a broader government reform agenda in Lansing, including potential expansion of public records laws.
"I think anything that improves transparency is on the table," Wentworth said.
Reality check: Good government reform proposals make for feel-good news conferences but have repeatedly sputtered and failed in the Michigan Legislature. Democratic conflict-of-interest proposals have gone nowhere, and Senate Majority Leader Mike Shirkey, R-Clarklake, has effectively blocked past iterations of FOIA reform. It's not clear if he'll be any more receptive to the idea this term.
Bonus idea: Reforming term limits
Michigan is one of 15 states with term limits on state lawmakers, and its rules are some of the most extreme: six years or three two-year terms for state representatives, and eight years or two four-year terms for state senators.
Michigan adopted its limits in 1992, at the height of popularity for the reform that was intended to bring new ideas into government.
Instead, critics say it's shifted power to special interests since lawmakers spend most of their first term learning about government and must leave once they've figured it out. Grossmann said it's also encouraged polarization by removing older members who are more willing to compromise.
Over the years, reformers have proposed allowing representatives to serve nine years. In 2019, a bipartisan group of legislators filed an unsuccessful federal lawsuits to end the limits.
Reality check: There is no serious movement to end term limits, which polls say are popular among voters who would like to see them extended to Congress.
Only donate if we've informed you about important Michigan issues
See what new members are saying about why they donated to Bridge Michigan:
"In order for this information to be accurate and unbiased it must be underwritten by its readers, not by special interests." - Larry S.
"Not many other media sources report on the topics Bridge does." - Susan B.
"Your journalism is outstanding and rare these days." - Mark S.
If you want to ensure the future of nonpartisan, nonprofit Michigan journalism, please become a member today. You, too, will be asked why you donated and maybe we'll feature your quote next time!