Michigan government won't shut down, state tells workers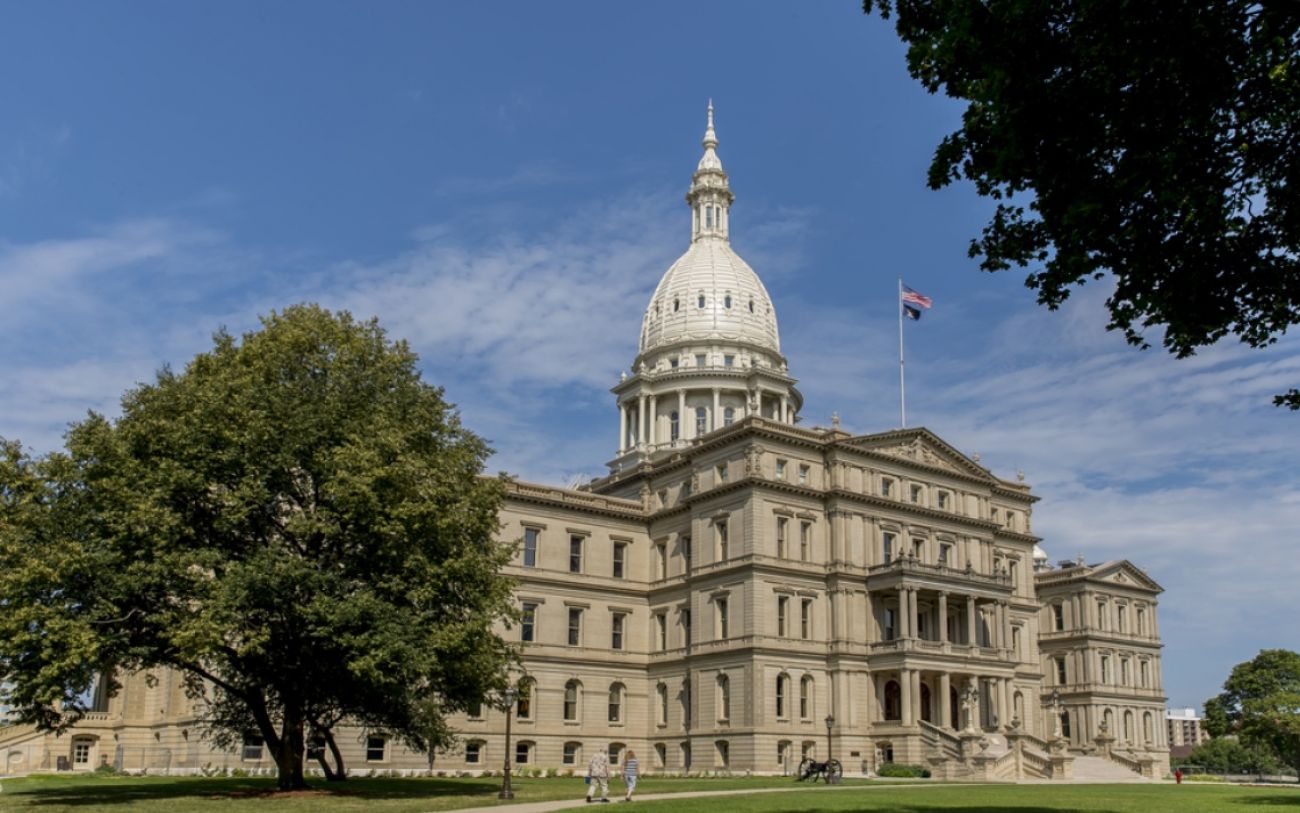 LANSING — Michigan government will not shut down next week, the budget office and department directors said late Friday in a memo to state employees telling them to plan to report to work as usual Tuesday morning.
Democratic Gov. Gretchen Whitmer has until the end of Monday to decide the fate of 16 separate budget bills developed by the Republican-led Legislature without her input after talks broke down two weeks ago. Tuesday is Oct. 1, the first day of the new fiscal year.
Whitmer has called the GOP budgets a "mess," but the state employee notice makes clear the first-term governor does not plan to reject the plan in whole.
Lawmakers approved the last batch of budget bills Tuesday, but the full $59.9 billion spending plan did not reach Whitmer's desk until Friday, prompting the budget office to prepare a notice for the state's roughly 48,000 workers who had previously been warned of the potential for temporary layoffs.
"There will be no temporary layoffs," the state said in the Friday afternoon memo prepared by the budget office for distribution by individual department directors.
"With just a couple of days left before the start of the new fiscal year, the Legislature has now presented the governor with all the budgets. Therefore, planning and preparation for a potential state government shutdown can now stop."
While the state appears poised to avoid its first government shutdown since 2009, Whitmer is still expected to use her line-item veto power to reject several Republican spending provisions without vetoing the entire budget, an approach that could restart negotiations over unallocated funds.
As Bridge Magazine reported Wednesday, Whitmer could also declare some budget provisions unenforceable or use a rare State Administrative Board maneuver to transfer money within department budgets to better reflect her own priorities.
"The governor will be exercising the powers that she can to get our budget into the best possible shape with what has been presented," the state told employees, vowing that the administration will be working all weekend to complete the review. "Thank you for your continued patience and understanding during what has been a very uncertain process."
Whitmer, who campaigned on a pledge to "fix the damn roads," had initially vowed to veto any budget without a "real" plan to fix the state's crumbling infrastructure. But she backed off that threat earlier this month after Republicans trashed her $2.5 billion proposal for a 45 cent fuel tax increase, agreeing to postpone long-term road funding talks until after the budget.
The Republican budget includes an additional $400 million in one-time money for roads, a bump that Whitmer has criticized as a half-measure that would not actually fix the roads and could drive up costs if contractors do not have enough longer-term funding certainty to invest in new employees or equipment.
Devoting $400 million in general fund money to the roads would also eat up a significant pool of discretionary money the governor had proposed pumping into other programs.
Whitmer has criticized the K-12 schools budget approved by the Legislature after Republican House Speaker Lee Chatfield of Levering struck a deal with Democratic House Minority Leader Christine Greig of Farmington Hills.
House Republican spokesman Gideon D'Assandro said he was "glad to hear" about the Friday afternoon notice to state employees.
"Obviously a shutdown would have been a bad idea for the governor. She would have been rejecting a strong bipartisan budget plan and interrupted crucial services. I'm glad to see she did not go that route."
The K-12 budget would boost spending by 2.6 percent to $15.24 billion, which is about $136 million less than Whitmer had proposed in the executive budget she unveiled in March.
The plan would increase per-pupil funding by between $120 to $240 — which is more than the governor had sought — but includes less than she wanted to move the state towards a weighted funding formula that would send more to districts with higher numbers of at-risk, special education and career technical education students.
The GOP budgets include several other provisions sure to receive extra scrutiny by Whitmer, including a plan to withhold funding from the Michigan Department of Education if it does not publish A-F school accountability grades by the end of March and a requirement for Attorney General Dana Nessel to brief lawmakers on any lawsuits against the federal government she signs or joins.
D'Assandro said it is "impossible to say" how aggressive Whitmer might be with line-item vetoes or other budget maneuvers that stop short of a complete veto.
"She took herself out of the budget negotiations a few weeks ago and really hasn't engaged since then," he said. "So nobody is quite sure what she's thinking."
Whitmer has complained about the pace of the GOP budget process. As of late Thursday, the Legislature had only sent her five of the 16 budgets, a delay she called "downright irresponsible."
The governor introduced her own budget six months ago, spokeswoman Tiffany Brown said Friday, noting the administration "just received budget bills from (the) GOP three days before the Oct. 1 deadline."
Whitmer and the state budget office will be "working around the clock this weekend to get the budgets done," Brown said.
We're not just a news organization, we're also your neighbors
We've been there for you with daily Michigan COVID-19 news; reporting on the emergence of the virus, daily numbers with our tracker and dashboard, exploding unemployment, and we finally were able to report on mass vaccine distribution. We report because the news impacts all of us. Will you please support our nonprofit newsroom?