Michigan GOP budget contains 7 big surprises for Gov. Gretchen Whitmer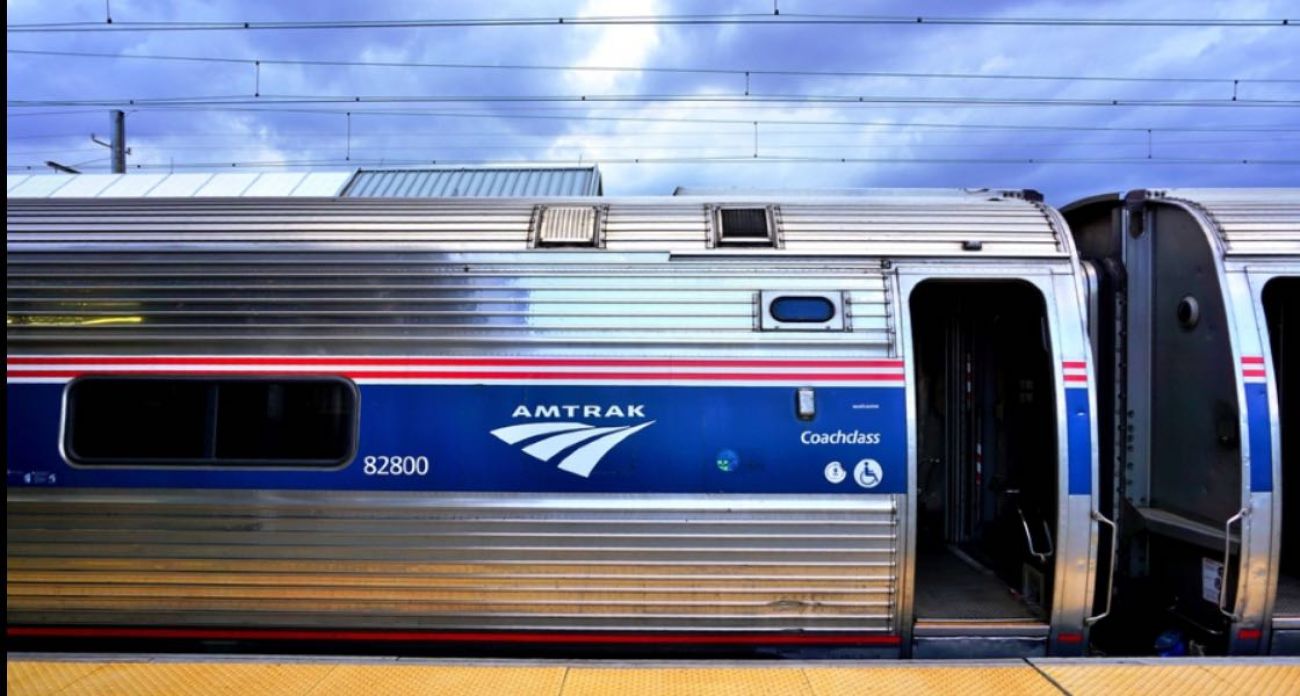 Update: Michigan government won't shut down, state tells workers
LANSING — Monday is poised to be the biggest day of Gov. Gretchen Whitmer's early tenure as she considers whether to sign or veto Republican budgets in the face of a midnight shutdown deadline.
But her power to reject line items rather than wholesale budgets means her big day could amount to a series of small but significant decisions.
Much has been made about high-profile fights over funding for roads, K-12 schools and public universities. But the GOP-led Legislature slipped plenty of more obscure provisions into the 16 separate budget bills Whitmer could veto in whole or part.
Here are seven noteworthy provisions that have flown under the radar but will be subject to scrutiny by the first-term Democratic governor.
Education Department funding tied to A-to-F grades
The Michigan Department of Education could lose $104.9 million – a quarter of its budget – if it doesn't publish A-to-F school accountability grades by March 31, 2020.
The A-to-F accountability system, which grades schools on the same letter scale as students see on report cards, was passed during the lame duck session of the GOP-controlled Legislature in December 2018 and signed into law by outgoing Republican Gov. Rick Snyder.
The law is championed by Republicans and largely opposed by Democrats and the Department of Education, which already missed a deadline of Sept. 1 for publishing school grades.
The threat to withhold the money is "clearly a move by the Legislature to exercise more control over MDE," said Kurt Weiss, spokesman for the State Budget Office.
MDE officials referred questions to Weiss, who said the budget provision was "not a typical or standard budget practice."
"We want to make sure that they are following the implementation of the law," said Shane Hernandez, R-Port Huron, chairman of the House Appropriations Committee.
MDE "has a track record of ignoring the law," said Gideon D'Assandro, a spokesman for House Speaker Lee Chatfield, R-Levering.
Redistricting commission switch, money moves
Republican lawmakers, who are critics of the redistricting commission written into the state constitution by popular vote in November, moved oversight of the panel from the Secretary of State's office into the Legislature.
Lawmakers also required the Secretary of State to send quarterly reports to the Legislature detailing the costs associated with implementing the commission and the voting rights proposal also passed in November.
Officials in the Secretary of State's office say that's not necessarily a big deal: The department is already required to provide monthly spending reports per the supplemental budget signed in June and the constitutional language already says the commission is "in the legislative branch." That was intended to protect the panel from future machinations by a governor who opposes it.
But the Department of State is concerned "about the long-term financial sustainability" of GOP legislators cutting the department's general fund by more than a quarter and replacing it with a fund comprising vehicle registration fees and other money generated by the department, spokesman Shawn Starkey said.
That fund known as the Transportation Administration Collection Fund is considered the department's rainy day fund. If the fund is tapped, that could set the stage for future challenges and, perhaps eventually, Secretary of State service rollbacks.
Less money for computers
In recent years, the Michigan state government has had several computer system problems — including earlier this year, when the state pulled the plug on a multimillion-dollar system used to track child abuse and neglect cases when it was found to have persistent defects that could hurt kids.
That's why the leaders of the state Department of Technology, Management and Budget are sounding alarms about a 23 percent cut in operational spending. That includes a nearly $30 million funding reduction for IT (including $2.4 million for cybersecurity) and $7 million less than recommended by the governor for a public safety communications system, which is used by first responders.
"We have approximately 1.5 million (hacking) attempts on our system every day," department spokesman Caleb Buhs said. "Any cut to funding in that area really threatens the safety and security of everyone in the state."
Sensitive information held by the state, such as Social Security numbers, addresses and medical information, would be at risk of exposure to hackers, he said. "Disinvestment is only going to make those problems exacerbate and cost more down the road," Buhs said.
Big shortfall for prison education
The state Department of Corrections, which oversees the state prison system, is concerned that lawmakers "fundamentally misread some of (the department's) account balances" and appropriated funds that don't exist or have already been spent, said spokesman Chris Gautz. That's resulted in what Gautz said is a 24 percent cut to the department's education budget due to lawmakers' misunderstanding of the department's current spending.
As it stands, the budget could prompt major service cuts, including closing a nearly-completed women's Vocational Village in Ypsilanti that provides trades training to inmates before it opens; discontinuing the use of GPS tracking devices for sex offenders and drunken drivers; and leaving hundreds of correctional officer job openings empty as prisons continue to operate.
"It's hard to run safe and secure facilities" without enough correctional officers, Gautz said. "The budget as it stands now is fundamentally unbalanced."
GOP wants Caro Center rebuild
The Republican budget seeks to settle a long-running debate over the fate of the Caro Center psychiatric hospital by mandating the state build a 100-bed facility on the existing site in Tuscola County.
That's larger than the 84-bed facility recommended in July by Department of Health and Human Services Director Robert Gordon. The budget would also eliminate a renovation option the state was considering instead of a full rebuild.
Whitmer sparked local fears of a full psychiatric hospital closure in March when she halted a larger construction project, citing several concerns including staffing shortages. Under a $115 million spending plan approved in 2017 by Snyder, the state had planned to replace the aging 150-bed facility with a 200-bed hospital.
The revised GOP plan calls for smaller facility, but local state Rep. Phil Green, R-Millington, called the 100-bed rebuild proposal "very good compromise" between competing visions for Caro, one of four adult psychiatric facilities in Michigan.
A review team employed by the state had suggested that renovation could save money, but Green argued several buildings at Caro "are in such disrepair, as well as hazardous" that "a rebuild is the only viable option."
Caro and Tuscola County have made a "105-year commitment to the state" of caring for patients, he said.
"The community deserves a commitment that really their heart and soul is maintained here, and a remodel just simply wasn't as much of a commitment as they'd like," Green said.
Whitmer was not directly involved in negotiating the final budget, and Green declined to say whether he thinks the administration is on board with the final Caro Center language.
Health Department spokeswoman Lynn Sutfin said "the budget office and the executive office are reviewing budgets and no final decisions have been made."
Dana Nessel could be called to testify
The GOP spending plan would require Democratic Attorney General Dana Nessel to notify the Legislature of estimated costs – and potentially testify before a budget panel – any time she files or joins a lawsuit against the federal government.
Nessel has joined a slew of federal suits during her first nine months in office, including complaints challenging President Donald Trump's immigration rules, environmental policies and the emergency declaration he used to secure funding for his Mexican border wall.
But aggressive litigation is nothing new. Nessel's Republican predecessor, Bill Schuette, frequently joined lawsuits challenging policies and rules adopted under Democratic former President Barack Obama. Nessel has withdrawn from several lawsuits Schuette joined.
State Rep. Mark Huizenga, a first-term Republican who was not in office during Schuette's tenure, said he's concerned about communication and believes Schuette was better at keeping budget officials informed than his Nessel.
"I don't really know if we need our AG working on some lawsuit against the wall in Texas or in Arizona or New Mexico," he said. "Is that prudent for Michigan taxpayer dollars to be used for that?"
The budget language would require Nessel — not a designee — to testify before the House or Senate appropriations subcommittee on general government upon request of a chairperson. The budget specifies that, if asked, Nessel "must" present lawmakers with her department's findings and any legal "discovery" material that compelled her to join a suit.
Huizenga, who chairs the House subcommittee, said the state's participation in federal lawsuits could also have positive financial ramifications for the state, including settlements, that lawmakers who control the budget should know about.
"It's pretty clear that the [attorney general] has a greater interest on the political stage, and trying to elevate sometimes," Huizenga said. "She can certainly do those things, but it's important that we have some constraints and understand what's happening. As appropriators, we have to manage the budget."
Nessel's office declined comment on the budget language.
Amtrak service would open to bidders
The Michigan Department of Transportation would be required to seek new bids on passenger rail service between Grand Rapids and Chicago under a GOP budget provision that seeks cheaper alternatives to the Pere Marquette line currently operated by Amtrak.
The mandate is a holdover from a House GOP budget that had proposed exploring the sale of several state assets, including the international Blue Water Bridge that connects Port Huron to Sarnia, Ontario — an idea scrapped during negotiations with the Senate.
"If you look at what the state is spending for Amtrak, what the Michigan taxpayers are spending to subsidize Amtrak, that number would probably make your head spin," said Rep. Matt Maddock, R-Milford, who chairs the House transportation budget subcommittee. "So we're looking at all the options we can in order to save Michigan taxpayers a little money here and there."
MDOT provides operating assistance for three Amtrak passenger rail lines in Michigan. The state sent Amtrak $3.9 million to support the Pere Marquette line in 2018, subsidizing roughly 47 percent of its operations, according to recent data.
It's not clear if there are any other companies capable of operating the passenger rail service to Chicago, or if Amtrak would remain the cheapest option. But "we're going to find out," Maddock said. "We'll never know until we give somebody the opportunity."
MDOT spokesman Jeff Cranson said there have been "challenges" with the passenger rail service between Grand Rapids and Chicago, "But they are not the fault of Amtrak," he said. "It is ongoing issues with track congestion in northern Indiana."
This story has been corrected to state that spokesman Chris Gautz said the Department of Corrections' education budget was cut by 24 percent, not the budget overall.
We're not just a news organization, we're also your neighbors
We've been there for you with daily Michigan COVID-19 news; reporting on the emergence of the virus, daily numbers with our tracker and dashboard, exploding unemployment, and we finally were able to report on mass vaccine distribution. We report because the news impacts all of us. Will you please support our nonprofit newsroom?