Michigan spent $2.5M to be a rocket hub. Critics say it's produced only hype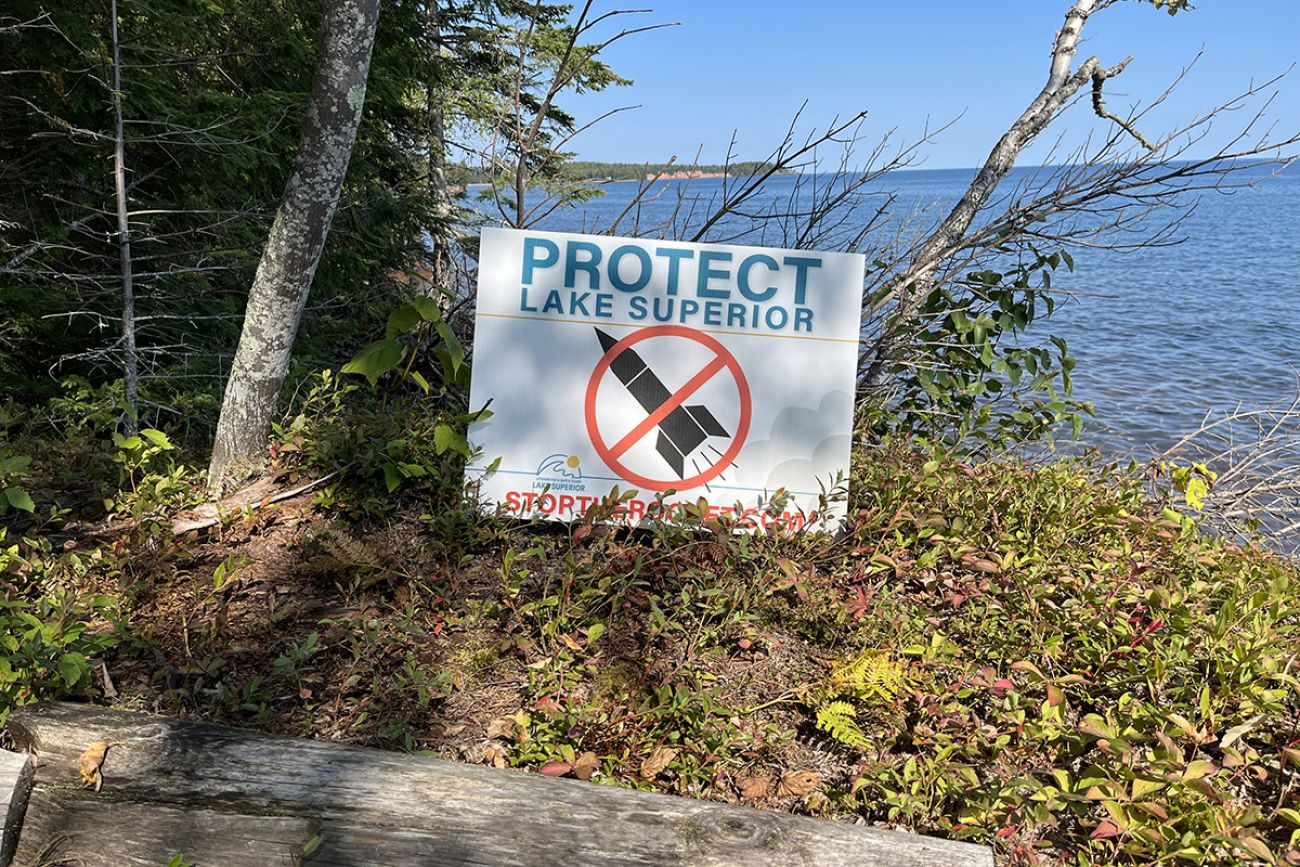 In Marquette County, well-organized neighbors oppose plans to build a launch pad on the Lake Superior coastline. (Courtesy photo)
Michigan Government
Michigan spent $2.5M to be a rocket hub. Critics say it's produced only hype
Michigan has spent nearly $2.5 million and three years to study rocket launch sites
Community leaders and some state officials are concerned about lack of progress
Michigan has advantages over other states to establish commercial launches but trails them in new space race
---
Political and business leaders were over the moon when the idea of bringing rockets to Michigan gained state support in 2019.
They were dazzled by the prospect of thousands of new, high-tech, well-paying jobs at potential launch sites supporting what could become a trillion-dollar commercial space industry.
"This is a truly out-of-this-world opportunity that could have an enormous impact on our future," state Sen. Mike MacDonald, R-Macomb Township, said at the time.
Related:
Three years later, Michigan is still awaiting a final report from the Michigan Launch Initiative, a part of the nonprofit Michigan Aerospace Manufacturers' Association, which was paid $2.5 million to study building launch sites. And opposition and skepticism are mounting.
Many of the concerns focus on project leader Gavin Brown, who said he secured the contract in 2019 after pitching it privately to former Gov. Rick Snyder at the end of the Republican's administration.
At one point, Brown touted that he could create as many as 40,000 jobs statewide from three rocket-launch sites and pump as much as $13 billion into the economy over a decade.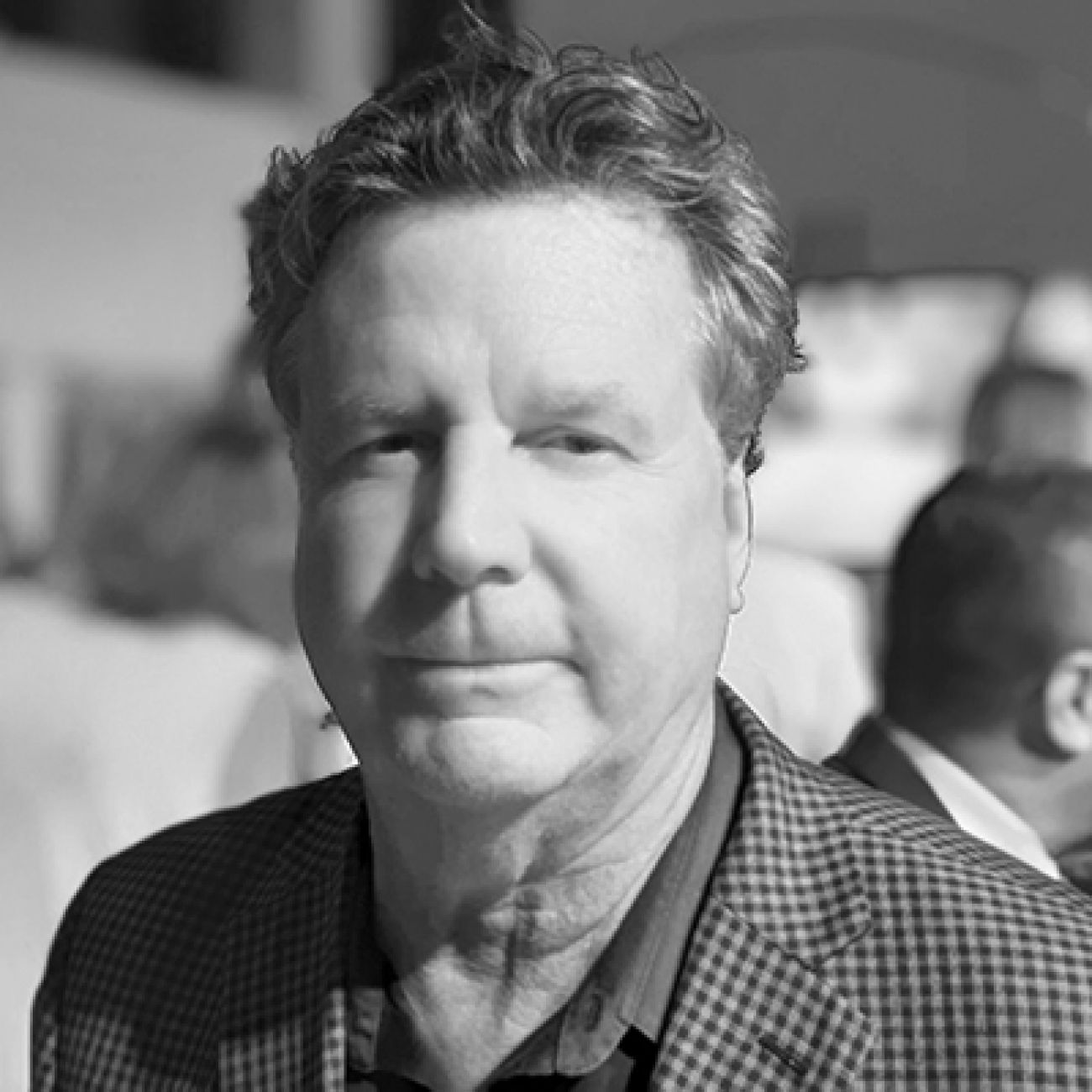 Gavin Brown, executive director of the Michigan Aerospace Manufacturers Association, led the efforts to bring rocket launches to Michigan. He travels the state and country advocating for growing the aerospace industry.
He's since tempered expectations, saying the ventures may create 650 jobs statewide, while an interim report his company funded concluded the economic gains from a launch site would be the equivalent of opening two fast-food restaurants.
Brown has received multiple extensions to finish his work, and state Sen. Jeff Irwin, D-Ann Arbor, questioned whether Brown over promised what he can deliver.
"For me, the most important thing is for the people to get value for the investment," Irwin said. "He's now produced [work] that doesn't seem to be worth $2.5 million."
The Michigan Economic Development Corporation and the governor's office did not respond to multiple requests for comment from Bridge Michigan about the state of the project.
Brown remains bullish. He told Bridge at a recent event in Detroit with Italian space experts that he'll prove critics wrong and hinted that a big announcement is coming soon.
"You're going to see a coalition," he said, suggesting but not confirming that it would include government and university leaders and receive private industry funds.
He declined to offer details.
'What did we win?'
Although a feasibility report isn't complete, Brown's company identified three ideal sites for Michigan's space aspirations:
Land in Marquette County along Lake Superior for the "vertical" launch of rockets into space.
The former Wurtsmith Air Force Base in Oscoda for the "horizontal" launch of rockets after jets fly them into the stratosphere.
The former Kincheloe Air Force Base in the eastern Upper Peninsula of Chippewa County for a command and control center to guide launches from the other sites.
Neighbors near the sites don't share Brown's enthusiasm.
In Marquette County, opposition has grown because of fears that rocket crashes — which aren't uncommon — could affect the community, Lake Superior and nearby forests.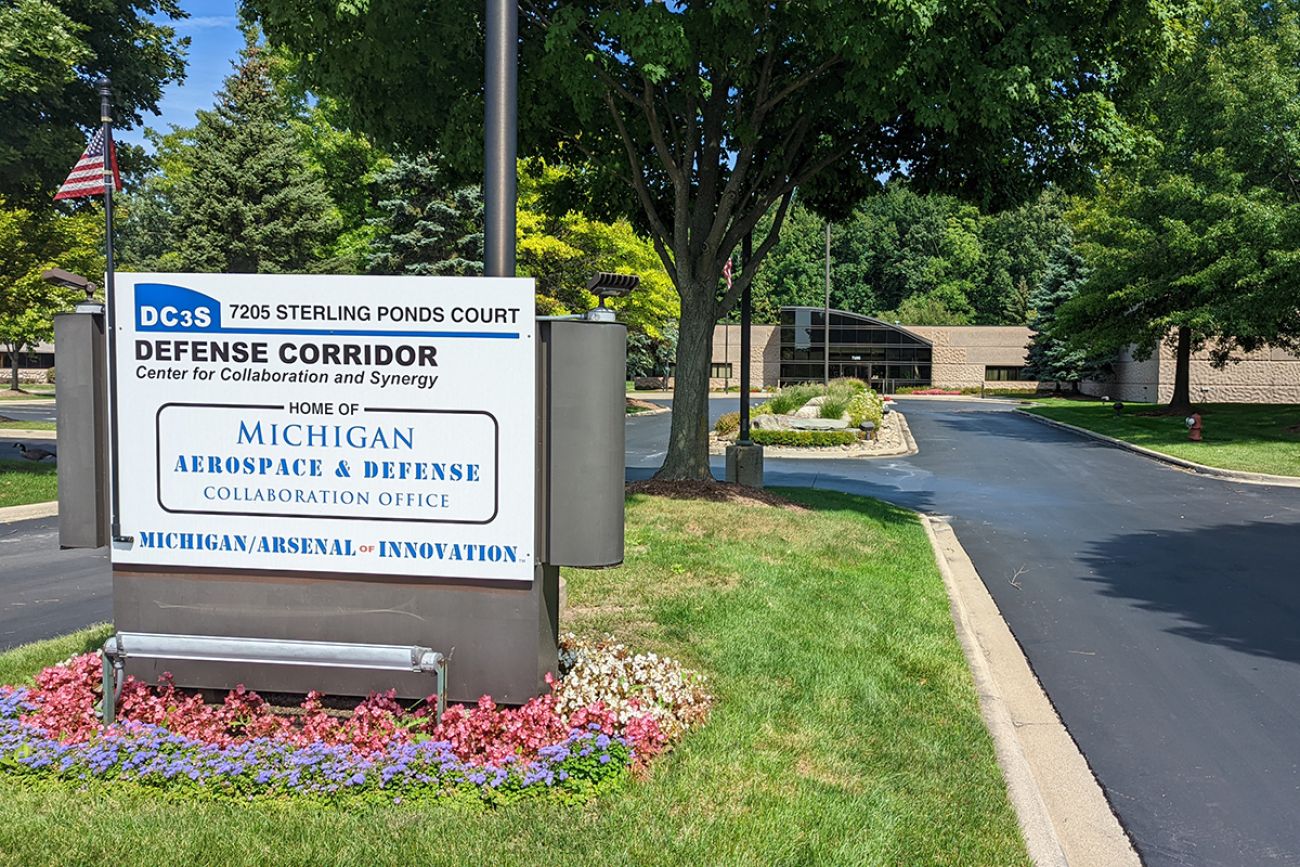 The Michigan Aerospace Manufacturers Association and the Michigan Launch Initiative, which is hoping to bring rocket launches to the state, have a small office in a building in Sterling Heights. (Bridge photo by Mike Wilkinson)
"It's really quite remarkable that anyone would consider putting a heavy industrial facility [like a launch pad] on the coastline of the largest body of freshwater in the world," said Dennis Ferraro, who lives about 3 miles from the selected site and leads the opposition group Citizens for a Safe & Clean Lake Superior.
"It's just a horrible idea. Environmentally, it's a disaster."
In Chippewa County, officials were excited after the Michigan Launch Initiative selected the base as a command site in January 2021. However, Brown's group has yet to file for necessary permits from the Federal Aviation Administration for the project.
"I think everybody turned around, like we did, and said, 'What did we win?'" said Donald Moore, CEO and general counsel for space financing company GEOJump, who lives in Chippewa County and worked to land the site there.
"There's no structure to it. There's no money to it."
In Oscoda, airport officials are restless and awaiting answers after Brown's group suggested the former Air Force base as a site in 2020.
Airport board member Kevin Boyat said he's still hopeful, but officials can't get answers from Brown.
The board sent a letter months ago, he said, giving Brown a deadline of 45 days to respond. It heard nothing back, Boyat said.
"It's like ordering a new car and waiting six years [for it]," he said. "When you ordered it you were excited."
"It's just taken so long, and we can't get information from Gavin," Boyat said.
Brown said he complied with every request for information from the state, and he remains confident about the state's space prospects. He also downplayed environmental concerns, saying any vertical launches in Marquette would utilize "green energy," some of which has not yet been developed.
But he also said no final decisions have been made on when to request a spaceport license from the Federal Aviation Administration. That will come after a final determination of whether it makes economic sense to proceed.
"It will start when it makes sense to start," Brown said, who is also the executive director for the Michigan Aerospace Manufacturers Association, which is integral to the space project.
Like all nonprofits, it is required to make tax returns public, if requested. A Bridge search of publicly available records shows that only its 2010, 2011 and 2019 are currently available.
Bridge asked Brown and its accountant for copies of other tax returns multiple times. Brown said he would provide them, including again in a noon email on Wednesday, Sept. 14. They were still not provided by Thursday morning.
Existing tax records show 88 percent of its total 2019 revenues of $1.5 million came from state grants.
'There was something that didn't seem right'
The turmoil comes amid what's otherwise an exciting time for space exploration.
As NASA is set to return to the moon and the space industry approached $500 billion last year, Michigan is entering the race to be a hub for launches into low-earth orbit.
It has a built-in advantage because of its location, more than halfway to the North Pole from the equator, which allows for launches into "polar" orbits coveted by some commercial satellite companies.
Legislators funded the space effort through a late-night approval of a budget that provided money to former Gov. Snyder's pet projects in the final days of his administration.
Gov. Gretchen Whitmer initially declined to honor the funding for the space effort, citing a lack of details.
But after legislators agreed to changes, her administration funded the project, and the quasi-government Michigan Economic Development Corp. has overseen the grant to "assess the feasibility of a low-orbit launch site in Michigan."
The Michigan Launch Initiative was supposed to finish the work in January 2021 but has received two extensions. At the same time, its grant grew from $2 million to nearly $2.5 million.
The grant surprised Kirk Profit, a former legislator turned lobbyist.
He said the funds came together not long after Brown sought a $2 million investment from Kalitta Air to fly rockets into the stratosphere in its cargo planes at Willow Run and Oscoda airports.
Profit was Kalitta Air's lobbyist at the time and said he and the company could find little about Brown's background.
"We checked it out. We finally just put it aside," Profit said recently. "There was something that didn't seem right."
Conflicting studies
Michigan is moving forward, even as some critics say the state is far behind others in the race to build infrastructure for the burgeoning space industry.
One of the critics' top sources of criticism is a report Brown's group commissioned.
The paper by IQM Research Institute noted that since Brown first pitched the idea of Michigan launches, the economics of the commercial space industry have radically changed.
The report, authored by former Air Force brigadier general Michael Dudzik, who commanded all of the branch's space forces, states that the cost to put satellites in space was falling dramatically, from $7,000 per pound to less than $1,000. And a few big players — including Elon Musk's SpaceX — were dominating the market.
More than a dozen spaceports in 10 states have received licenses from the FAA in recent years, and most haven't staged a single launch.
In its 2021 report, IQM reported there were only 16 polar orbit launches — like those that Michigan could accommodate — at three U.S. spaceports in the preceding three years.
In fact, with other locations dominating the market, IQM's report concluded that so few new businesses would surround the launch sites that even if there were one launch per week, "the annual revenue generated … would have the same revenue impact in the State equal to the annual revenue of two additional fast-food chain restaurants."
"He was just selling the concept, but it was divorced from the foundational facts," Dudzik told Bridge.
Brown criticized the conclusion while speaking to Bridge, saying it unfairly characterized the value of the food and beverage industry.
Dudzik's report went "beyond the scope" of what it was asked to study, he added.
"A business case has not been made," he said.
The website of Brown's nonprofit, though, does include one study that explores the "business case" for launches.
The four-page August 2021 study concludes that the sites could attract 30 aerospace companies and produce $13.2 billion in economic impact over the next 10 years, a "potential return of 40 times the investment in terms of economic impact to the State of Michigan."
Reasons for optimism
Even with the turbulence, many remain optimistic that Michigan could capitalize on the space industry.
IQM's report concluded that Michigan could still take advantage without committing tens or hundred of millions of dollars to launch facilities, as has occurred in other states, including New Mexico, Colorado and Georgia.
Michigan does have great advantages, with or without launch sites, said Greg Autry, director of the Thunderbird Initiative for Space Leadership, Policy and Business at Arizona State University.
He said Michigan's manufacturing legacy makes it perfectly positioned to build rockets and their components. But focusing on launch sites before identifying a rocket builder is "kind of putting the chicken before the egg," he added.
Michigan's space efforts are "half-hearted," Autry said, because they lack a vigorous collaboration between the government and private sector.
Colorado's space coalition includes leaders from state government along with those from the academic and private sectors. Though its launch site has not been used, the coalition is active in pushing to expand the state's aerospace industry.
If Michigan adopted the Colorado model and brought everyone to the table, "you'd displace Colorado in a heartbeat," Autry said.
As for building launch pads, Autry said there's "honestly no super compelling reasons for another spaceport" in the United States.
That doesn't mean space facilities won't be successful, though.
Chris Olson, head of the Chippewa County Economic Development Corp. in the eastern U.P., is hopeful the command center will get built with a private Colorado-based firm leading the way, independent of the Michigan Launch Initiative.
"We're moving forward with the ground station," Olson said. If Brown's proposal comes to fruition, he said, "it will only add to our capacity."
We're not just a news organization, we're also your neighbors
We've been there for you with daily Michigan COVID-19 news; reporting on the emergence of the virus, daily numbers with our tracker and dashboard, exploding unemployment, and we finally were able to report on mass vaccine distribution. We report because the news impacts all of us. Will you please support our nonprofit newsroom?