Republican governor candidates make final primary push in Grand Rapids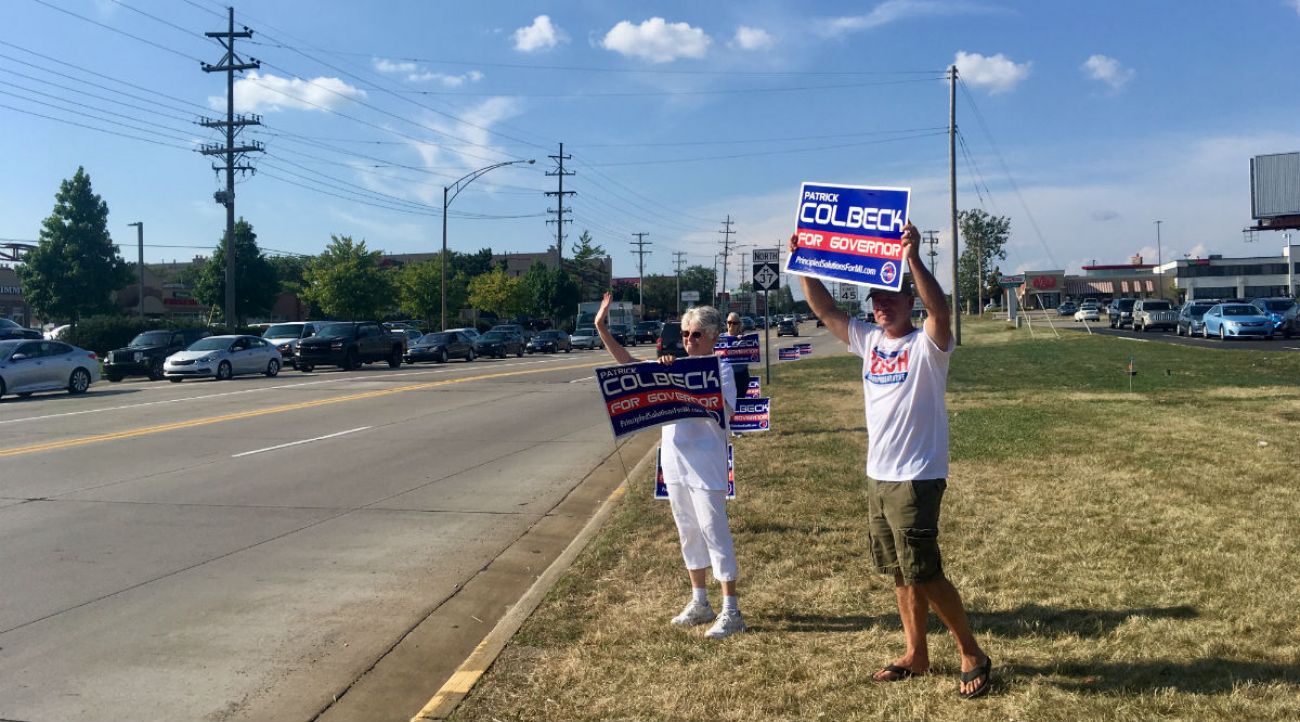 August 2018 update: Bill Schuette wins Republican nod for Michigan governor
Republican candidates for governor stumped in West Michigan this week, working to convince voters in the final days of a sometimes bruising primary campaign.
Attorney General Bill Schuette, the presumed frontrunner, toured a mobile app development company in downtown Grand Rapids. Lt. Gov. Brian Calley also hit the city, before heading toward the Lake Michigan shoreline Friday.
Patrick Colbeck, a state senator from Wayne County, rallied with supporters near a busy shopping center on the eastern edge of the city. And Jim Hines, a Saginaw obstetrician, brought his "HinesMobile" to Zeeland and Grand Haven.
It's make-or-break time for Republican candidates in a primary race many Lansing pollsters say may already be decided — a race that has turned particularly nasty among Schuette and Calley, with attack ads and requests for a criminal investigation.
In the end, Republican voters in West Michigan — like voters across much of the state — will be motivated by the core issues of jobs and the economy, public education and quality infrastructure, local GOP leaders say.
"There's a clear difference between the Republican gubernatorial candidates and the Democratic candidates," said Kent County GOP Chair Donijo De Jonge, adding that voters are aligned on those three issues, along with taxes and public safety.
"Republicans are focused on results," De Jonge said, "while the Democrats focus on resistance."
Related: Roaring rallies, modest polling. Can Abdul El-Sayed upend Democratic politics?
Bridge visited Grand Rapids and surrounding Kent County — a power center state for Republican politics — this week ahead of Tuesday's primary election, in conjunction with a stop on The Center for Michigan's 2018 Michigan Truth Tour.
In recent weeks, the Republican gubernatorial primary has grown heated with Schuette and Calley tussling over the other's work schedule, Calley's record on tax cuts and whether Schuette misused his public office to conduct personal and political business.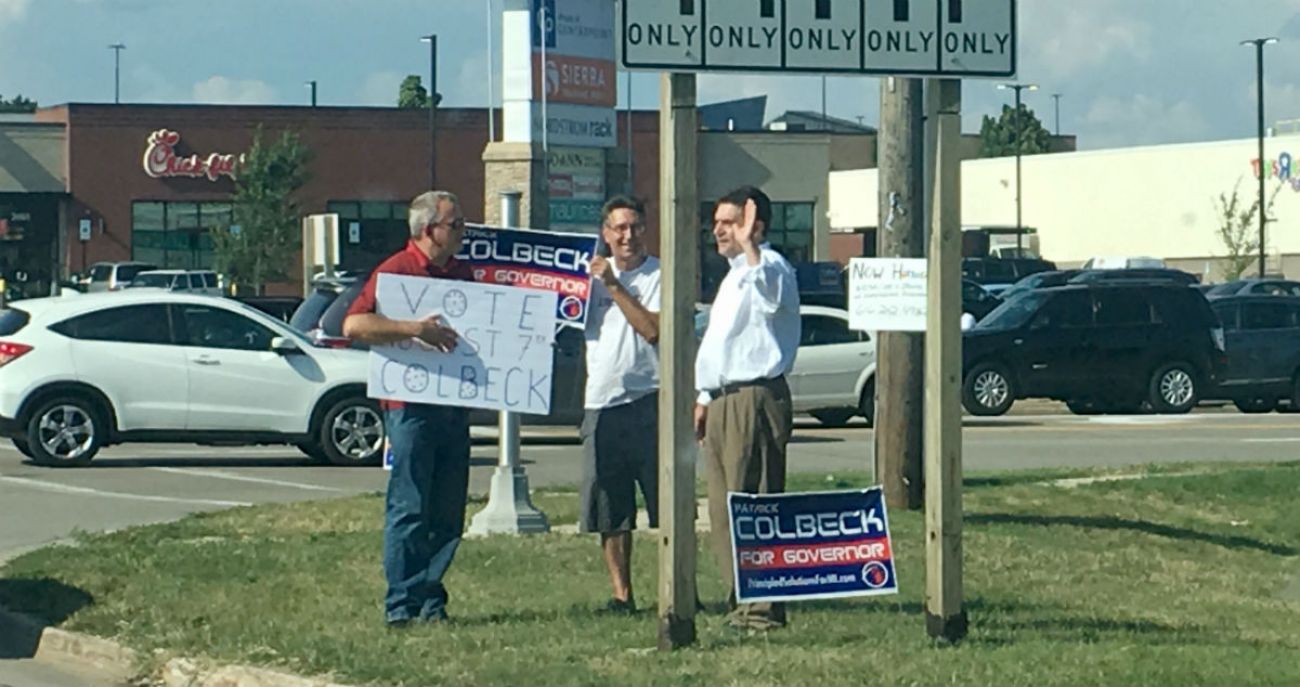 They've split endorsements from influential business groups — Schuette has the backing of the powerful Michigan Chamber of Commerce, while Calley has the regional chambers in Detroit and Grand Rapids — and prominent politicians. President Donald Trump is in Schuette's corner. Calley has the support of Gov. Rick Snyder, and is campaigning to continue many of the Snyder administration's fiscal policies.
Related: Business groups split over Michigan Republican governor candidates
Schuette's campaign has received individual campaign donations from members of the DeVos family. Dan DeVos, CEO of Grand Rapids-based DP Fox Ventures LLC, gave $200,000 in April to a pro-Calley super PAC, according to state campaign finance records.
Colbeck, meanwhile, touts internal analytics data that he says suggest the race is much closer than Lansing pollsters predict. And Hines, the only GOP candidate without government experience, has taken a statewide tour trying to reach voters despite recent polls that have him trailing in fourth.
In debates and on the campaign trail, Schuette has played up his endorsement from Trump, while political analysts caution that Trump could be a liability for whoever wins the Republican nomination come the general election.
"The biggest influence on what's happening in the Republican gubernatorial race is there is a lot more support and influence for a Trump endorsement for Schuette than there is a Snyder endorsement for Calley," said Bernie Porn, president of Lansing-based polling firm EPIC-MRA, who recently released polling data that suggest Schuette has a wide lead.
Polling results from across the state and localized to West Michigan both follow the same pattern, Porn said. That can, in part, be traced to the fact that Trump has greater support among Republicans than Snyder, he added.
Related: Do Michigan Republican candidates support Trump? Let us count the ways
Related: Old divisions, new blood: The Michigan GOP in the era of Trump
Should Schuette prevail on Tuesday, the Trump endorsement "becomes a problem for Schuette in the general election," Porn said. "You can't win a general election with just the Trump base."
Colbeck's supporters contend that Trump got his endorsement wrong, and that Trump's true backers in Michigan will pick Colbeck.
Rett DeBoer stood on a busy commercial strip Wednesday on the eastern edge of Grand Rapids, holding a blue-and-red Colbeck campaign sign.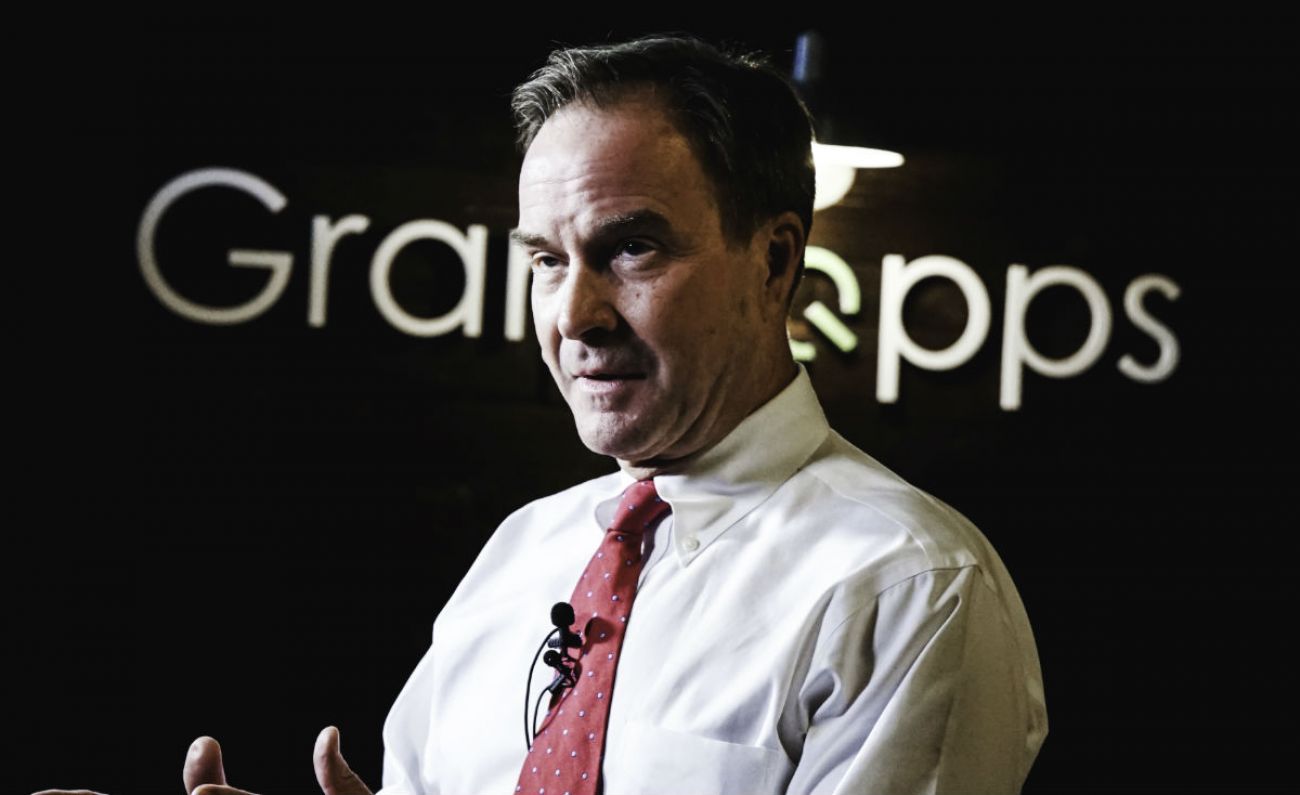 She waved at drivers, many of whom honked car horns as they passed through the busy intersection. Colbeck crossed a grassy patch next to the road and shook hands with his supporters before he planned to speak at a church that evening in suburban Kentwood.
DeBoer could have been home in neighboring Ottawa County, knocking doors — she is running for the state Senate seat being vacated by outgoing GOP Senate Majority Leader Arlan Meekhof, a campaign she said Colbeck inspired her to run. Instead, she opted to do what she could to get her preferred candidate for governor elected.
She shares Colbeck's positions against Common Core K-12 education standards and in favor of expanding school choice and charter schools.
"I've never seen anyone besides Trump work so hard," she said. "Trump voters are very intelligent. They know that Patrick's going to support him way more than Schuette."
Colbeck, for his part, told Bridge in between shaking hands with supporters at his pop-up campaign rally: "I think Schuette's campaign is collapsing like a deck of cards."
John Inhulsen, a co-chairman of Schuette's campaign, isn't buying it. "Trump's base, you would think, would agree with the president."
A former chairman of the Kent County GOP, Inhulsen said he has gotten the sense from voters that they are happy with the Trump administration's decisions on issues such as cutting taxes, and are optimistic about Schuette.
It's partly why, he said, formal polls have found him so far ahead.
Ed Sarpolus, founder and executive director of Target-Insyght, a Lansing-based polling firm, said voters did not respond well to Calley's announcement last year that he would launch a ballot proposal to create a part-time Legislature. Calley handed off the effort before announcing his gubernatorial run; the proposal also failed to make the November ballot.
"He never really was competitive," Sarpolus said of Calley. "The fact is, (Schuette) has a much stronger record. Schuette's been pretending he's governor for the last two years."
But Calley's record is solid when it comes to working with Snyder to right the state's fiscal ship over two terms, said Andy Johnston, vice president of government and corporate affairs for the Grand Rapids Area Chamber of Commerce.
The issues in 2018 are different for business leaders than when Snyder first ran in 2010, Johnston said. Back then, business groups were united around the desire to kill the unpopular Michigan Business Tax and replace it with what they saw as a fairer tax structure.
Today, Johnston said, the top issues affect all of Michigan's future — from fiscal stability, to auto insurance reform, to education, talent and infrastructure.
"We think that he's best positioned to continue Michigan's comeback," Johnston said of Calley. "We want to maintain the trajectory that we're on."
We're not just a news organization, we're also your neighbors
We've been there for you with daily Michigan COVID-19 news; reporting on the emergence of the virus, daily numbers with our tracker and dashboard, exploding unemployment, and we finally were able to report on mass vaccine distribution. We report because the news impacts all of us. Will you please support our nonprofit newsroom?