Back to work, but not to normal: life in Michigan when coronavirus ebbs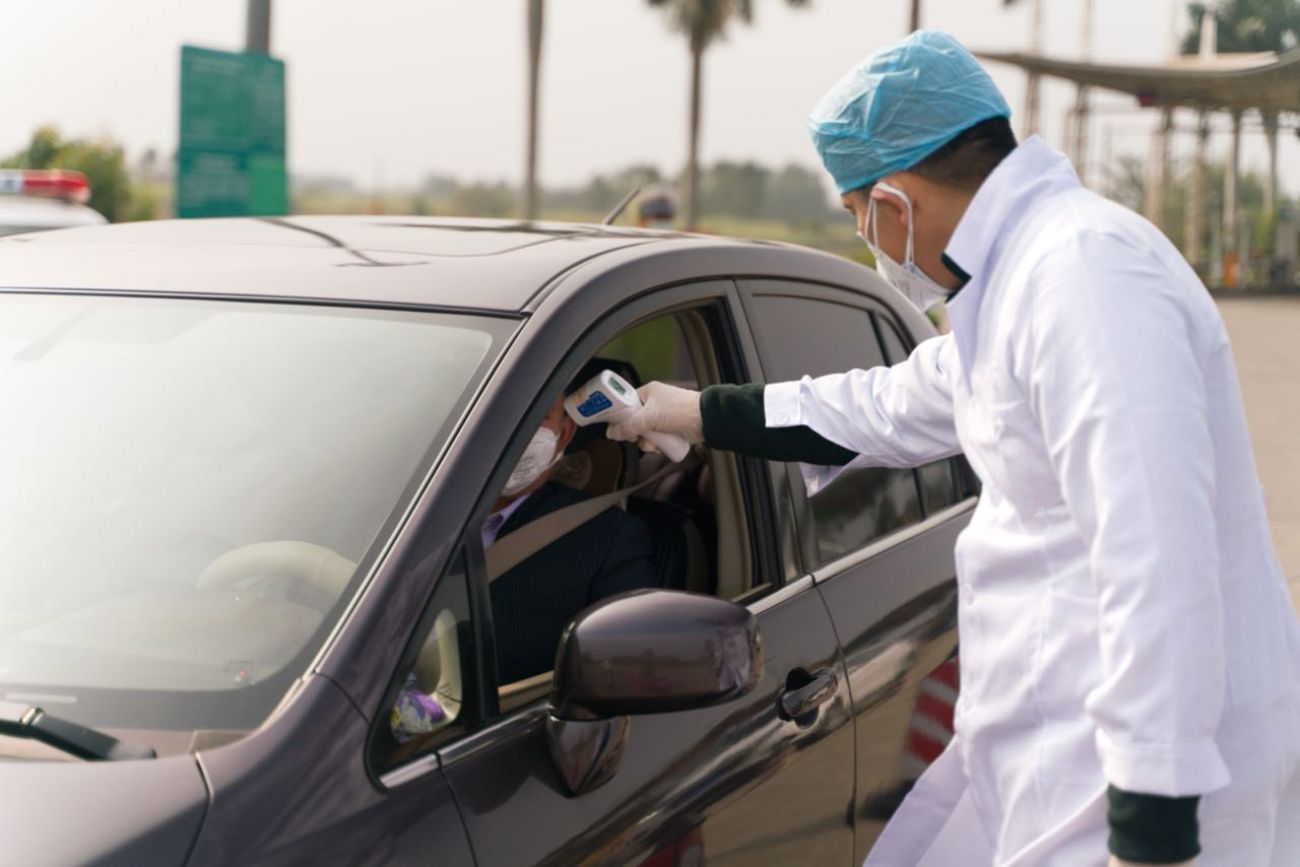 Six weeks into a pandemic battle that has hit Michigan harder than almost any state and forced drastic restrictions on commerce and human movement, we may soon take the first tentative step in a long road back to normalcy.
Gov. Gretchen Whitmer said Friday she hopes to "have some relaxing" of Michigan's existing stay-at-home order by May 1, and said she will provide detailed plans for combatting the coronavirus by next week.
The key word is "some."
And any back-to-work order, when it comes, is likely to mean a very different definition of normal.
Some Michiganders lucky enough to still have a job may be back in the office within weeks, but it is likely a very different workplace.
You may need to have your temperature taken before entering the building. You may be required to wear a mask. You probably won't be eating in the office cafeteria or congregating by the water cooler. And if you normally worked in a crowded setting, you and your colleagues may well take turns working from home to enable social distancing at work.
"Our emotional life is going to change. Our physical health is going to change. Our personal relationships and professional relationships are going to change," said Dr. Teena Chopra, a professor of infectious diseases at Wayne State University who leads infection control for DMC's eight hospitals. "The world is going to have to reboot itself."
Outdoor-oriented businesses, such as construction or landscaping where people can more naturally work apart, may get a jump first.
But don't expect to reclaim other mainstays of your pre-pandemic life, such as group social gatherings, trips to the gym or dine-in meals at your favorite restaurant, for a while longer.
And you may not be able to visit your favorite bar or re-enroll your kids in day care, unless you're a nurse or other essential worker, anytime soon.
As Whitmer works with state and regional officials to consider next steps, interviews with state leaders and an analysis of several national plans for lifting COVID-19 restrictions suggest Michiganders can expect a slow, possibly halting process that won't end until a vaccine is widely available sometime next year.
Getting to step one
Despite more heartbreaking numbers, Michigan appears to be wresting some control back from COVID-19. The virus had sickened at least 29,263 people in the state, with a death toll of more than 2,000 as of Thursday.
The daily rate of new cases remains among the nation's highest, the virus has begun to level in southeast Michigan (although other parts of the state appear to be on the upswing). And the governor is refining guidelines for opening up the state, as Senate Republicans, frustrated by the business shutdown, released a plan Thursday calling for an immediate relaxation of Michigan's business restrictions.
Whitmer has resisted doing so, noting Monday that "we will get to that point, but we are not there yet."
Whitmer has said Michigan's reopening will come in phases and outlined what must happen first: Infections have to fall and the state's capacity to test for the virus — and track down who's been near those who are infected — has to rise, and rise massively.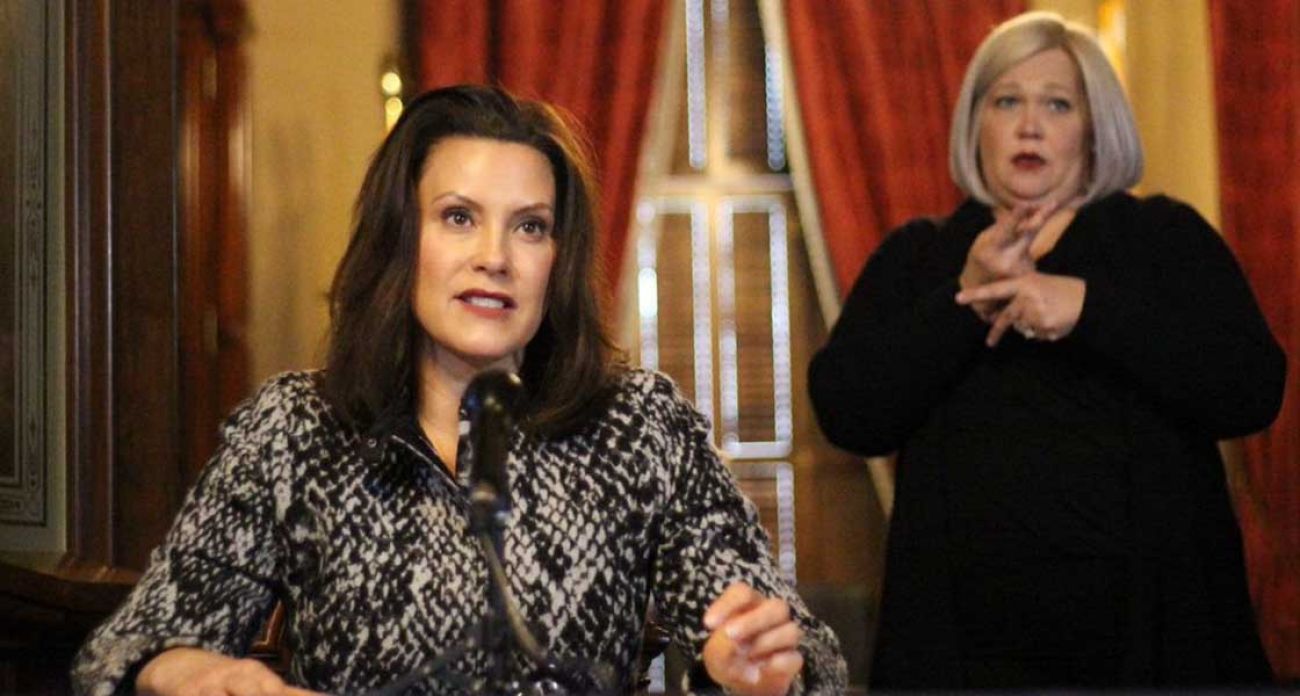 And hospitals have to have the capacity to handle any potential surge after many in southeast Michigan have spent weeks in crisis mode.
Only then, Whitmer said, can the state ease restrictions and follow the still-being-developed guidelines for following social distancing in the workplace.
"No one wants to move on to the next stage more than I do," the governor said.
Most national plans for reopening the country generally agree on what conditions need to be met first, including one rolled out Thursday by the Trump administration.
They all call for increased testing to make sure that any outbreak of the virus is quickly identified and everyone who might have been exposed is notified and quarantined until tested.
Some suggest every person in the country, whether sick or well, should be tested every two weeks — an astronomical number that would mean over 700,000 tests a day in Michigan alone. That seems highly unlikely. In the last two weeks, during what appears to be the peak of the pandemic in Michigan, the state has averaged 4,400 tests a day.
A plan from the right-of-center American Enterprise Institute calls for 750,000 tests a week nationwide, mostly of people with symptoms but also health care and other essential workers, as well as those who have been in contact with people with confirmed cases. That would mean 20,000 tests a week in Michigan, which is actually about 10,000 fewer than the state is currently conducting.
The Trump administration's plan is laxer, calling for testing only those who have symptoms of fever, cough and shortness of breath. That would mean no testing for people without symptoms, which inevitably would exclude some who are silent carriers of the virus.
Whitmer has been critical of this approach, arguing that more widespread testing is needed — particularly among health care workers — to prevent a surge in new cases when person-to-person interaction resumes.
All plans also call for tracking down anyone who has been in close contact with someone who has been infected. That, too, would appear daunting.
In Berrien County in southwest Michigan, it took up to 20 workers, split between the local public health department and local hospitals, to track down 1,500 people tied to 105 cases, said Gillian Conrad, communications manager for the county public health department.
From its own efforts at "contact tracing," the county was able to link some spread to a funeral and its first two cases to a meet-and-greet after a concert for a gospel singer. It's painstaking work but essential because it allowed the county to limit the spread by telling people to self-quarantine.
"This is one of the best ways to cut off that chain of transmission," Conrad said.
But that took a lot of personnel hours from nurses who had other duties but instead were on the phone 12 hours a day. "It's just a big giant game of 'telephone,'" Conrad said.
And that was in a county dealing with just a handful of new infections a day.
How would that scale in Wayne County, the state's biggest, where there have been 13,000 confirmed COVID-19 cases and hundreds of new ones a day?
A gradual return to work and play
Political and business leaders who spoke to Bridge noted that while the plan to reopen Michigan's economy is still taking shape, conversations so far have focused on a staged, possibly regionalized approach.
Construction, landscaping and other businesses that have social distancing built into their business model will likely reopen before bars, restaurants and hair salons. Some business leaders and politicians are pushing for certain businesses in northern Michigan, where the spread of coronavirus has been slower, to reopen before those in metro Detroit and Genesee County, where the infection rate is high.
Whitmer so far resisted this idea, cautioning that "COVID-19 doesn't observe county lines."
Brian Calley, president of the Small Business Association of Michigan, said he anticipates stores and restaurants could eventually resume business with "aggressive and formalized" safety measures such as customer capacity limits and glass barriers between customers and cashiers.
But depending how the first wave of reopenings goes, that could be months down the road, said University of Michigan epidemiologist Joseph Eisenberg. The key to a successful return to normalcy, Eisenberg said, is "to make sure we don't relax too much, too fast."
First, Eiesenberg said, open the lowest-risk business sectors like forestry and lawn care, then wait a few weeks to make sure infection rates don't spike. Get a little bolder, opening restaurants at reduced capacity and permitting gatherings of 10 or fewer people. Wait a few weeks. If new infections remain low, consider the next step.
Getting the timing right could mean the difference between a sustained and gradual return to normalcy with minimal new infections, or a COVID-19 resurgence that kills many more people and provokes another stay-home order.
"We can't afford a second wave, and so it's going to be incredibly important that we do this right," Whitmer said.
Moving to more open economy
Most plans set out broad metrics of what has to happen before removing another layer of restrictions. The Trump plan, like the AEI plan, moves along in two-week intervals of declining infections, falling numbers of people with flu-like symptoms, sustained hospital capacity to treat all patients and "robust" testing of health-care workers.
In that next phase, the ill and vulnerable, including the elderly, are encouraged to remain sheltered at home because there still isn't a vaccine or a proven treatment for COVID-19. Even the less vulnerable will still be encouraged to wear masks and groups of 50 or more are discouraged.
At the workplace, common areas would still remain closed and many would still be encouraged to work from home or work in shifts to remain safely apart.
Schools could reopen, as well as perhaps day care centers and camps, according to the White House and AEI plans. But a plan from the left-leaning Center for American Progress would continue to ban gatherings of 50 or more people until a vaccine provides "herd immunity."
Michiganders shouldn't get their hopes up with summer plans to visit popular beaches, send their children to camp or attend music festivals, sporting events or large professional conferences. The same goes for fall college classes in 100-seat lecture halls. These could be among the last things to return — possibly not until a vaccine is developed.
"When can U-M safely have 100,000 people in their stadium?" asked Sen. Ken Horn, R-Frankenmuth, who sits on a bipartisan committee planning to issue recommendations Friday regarding how to safely reopen Michigan businesses. "That really is a million-dollar question."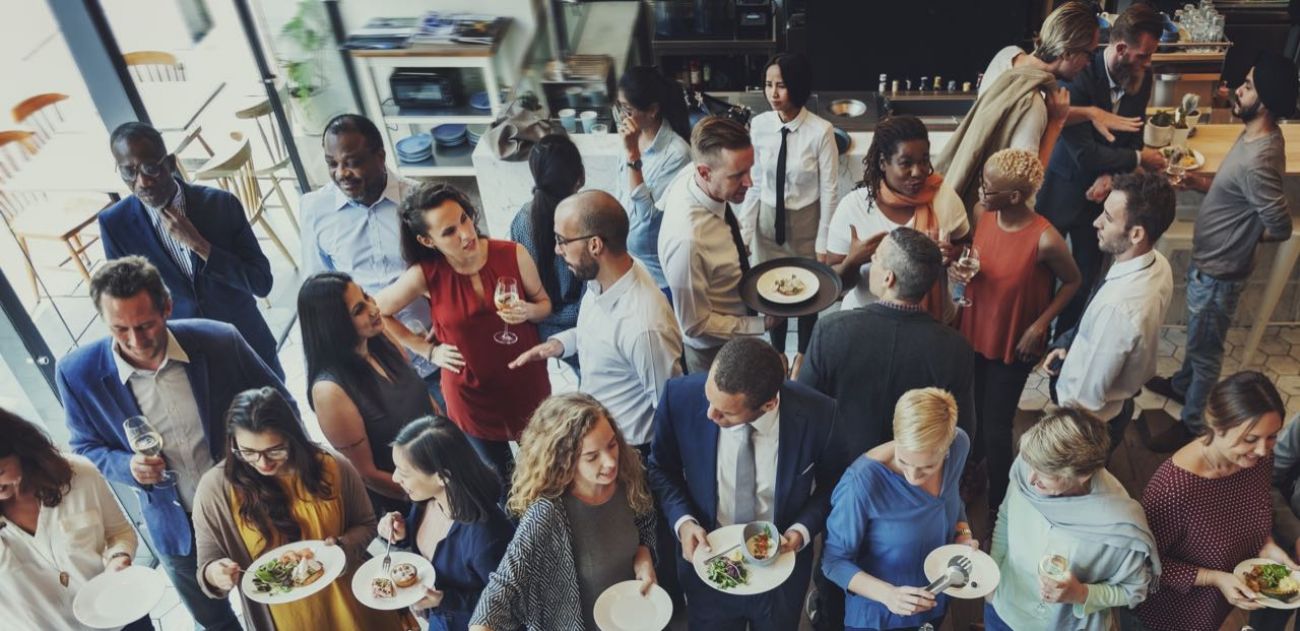 Organizers of the National Cherry Festival in Traverse City have already lost hope that large gatherings will be allowed by July. They announced Thursday that this year's festival is canceled.
Leaders of the West Michigan Whitecaps, the minor league baseball team in the Grand Rapids suburb of Comstock Park, are considering all possible scenarios: Playing baseball in an empty stadium, opening with limited capacity and divided seating to keep fans a safe distance apart, or simply delaying the season until fans can attend a game without special precautions.
"It's a heavy sigh after every thought," said Steve VanWagoner, the team's marketing and media director, "because you just don't know what's going to happen."
In Detroit, Ned Staebler runs TechTown, a co-working space in Midtown where hundreds of companies, nonprofits and entrepreneurs share space. Its layout is open and people frequently
sit side-by-side.
Events bring in outside groups almost daily. There are seminars and business meetings throughout each week. But it's closed now and when it opens, it will look a lot different, Staebler said, though details are unclear.
"First and foremost we want to protect the health of our employees and our tenants," he said. Now he's thinking — as most every employer should be thinking, experts say — on what he has to do. How much space between people? Are there limits to occupancy? He knows there will be more "deep cleaning."
"It's going to take a lot of effort. We're not going back to normal next week," he said.
Even once employers navigate tough new rules to open, customers may still not show up. With the threat of infection still present, who wants to get on an airplane? Go to a restaurant? Ride a crowded tour bus through Michigan wine country?
"I'll be honest, I'm not going to a baseball game," said Brian Peterson, director of public policy and economic analysis for the Anderson Economic Group based in Lansing. "This is so scary."
After the vaccine
Even after a vaccine for COVID-19 is developed, which national experts still say may take a year or more, some societal norms may never return.
Office workers who have become used to their home workspace may resist the notion of a daily commute. Michiganders who have turned to online retailers such as Amazon for shopping during the pandemic may never return to brick-and-mortar stores. Physicians and therapists are practicing telemedicine at unrivaled rates.
"These are trends that were already happening and went through the roof on the day of the stay-at-home order," Calley said.
It may take time for people to feel comfortable returning to behaviors that were common before the pandemic, said Chopra, the Detroit infectious disease specialist. Our new instincts to avoid crowds, wash our hands and keep them to ourselves may be ingrained more deeply than we realize.
Dr. Anthony Fauci, director of the National Institute of Allergy and Infectious Diseases and the prominent expert in the U.S. response to COVID-19, has suggested that Americans should never shake hands again.
At Kalkaska United Methodist Church, the Rev. Yong Choel Woo is torn between the church's role as a conduit for human connection, and the desire to keep his congregants safe.
Once state Methodist leaders give the go-ahead to resume attending church in-person, Yong expects sparse attendance from a congregation clad in masks at his recommendation. Without such precautions, he said, "the church could be a hotspot."
"We can get through this situation, but it will take time," he said. "Until then, we'll have to be very cautious."
RESOURCES:
We're not just a news organization, we're also your neighbors
We've been there for you with daily Michigan COVID-19 news; reporting on the emergence of the virus, daily numbers with our tracker and dashboard, exploding unemployment, and we finally were able to report on mass vaccine distribution. We report because the news impacts all of us. Will you please donate and help us reach our goal of 15,000 members in 2021?