As coronavirus spreads, stocking grocery shelves starts to feel dangerous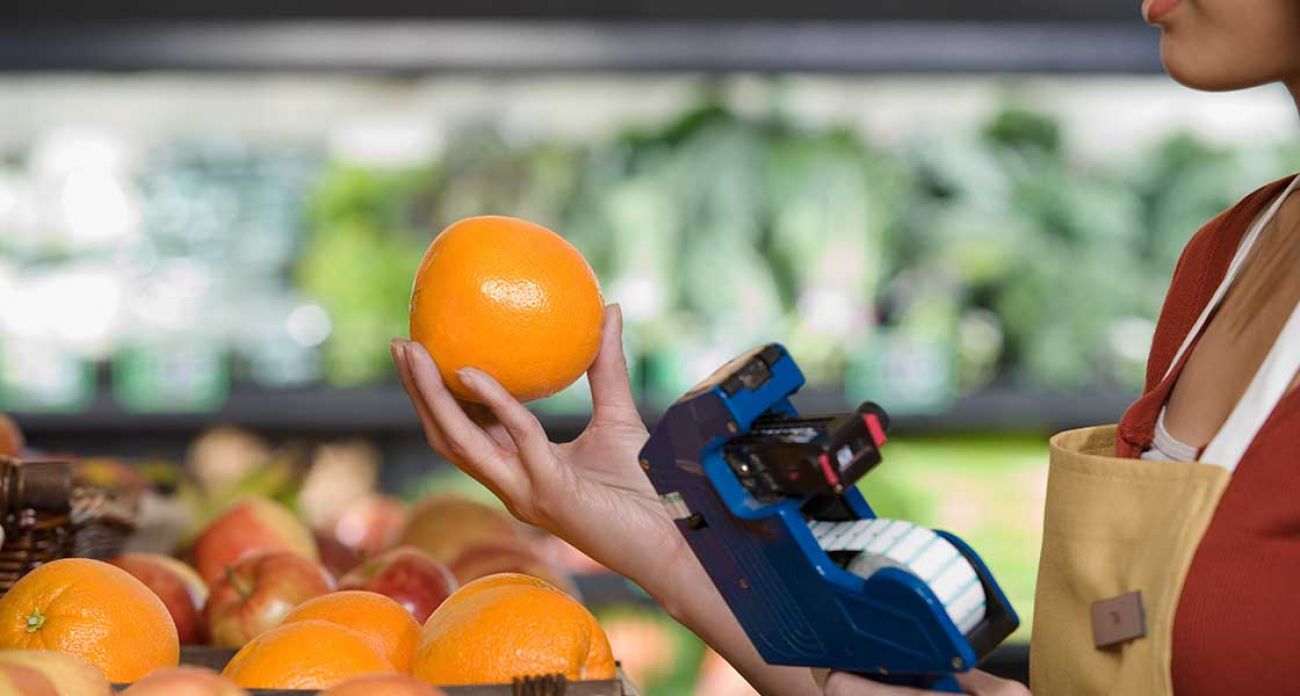 After overcoming a severe bout of shingles that progressed into a painful nerve condition and kept her out of work for months, Linda Bailey was eager to return to her job as a product pricer at a Meijer store in Rochester Hills.
"I have outstanding medical bills that I can't pay," said Bailey, 53, "so there's been a rush to get to work."
Then came the coronavirus, a global pandemic that has prompted government leaders in Michigan and elsewhere to enact dramatic "social distancing" orders designed to prevent its spread. The risk of infection is particularly high for people with existing medical conditions. That would include Bailey, who has diabetes in addition to lingering complications from her recent illness.
Now, with her medical leave set to end in a week, Bailey worries that returning to her busy store could mean walking into a petri dish of potential coronavirus carriers who could pass the infection to her. She's faced with the choice of staying home and forfeiting desperately-needed income once she exhausts her pool of paid time off, or returning to work and gambling with her fragile health.
Health professionals recommend staying at least six feet away from other people to avoid contracting coronavirus. "But how do we do that in a grocery store that's overrun with customers?" Bailey asked. "This is making me worry about my own mortality."
Bailey is one of some 141,000 grocery workers across Michigan whose job can put them at added risk during the global coronavirus pandemic, even at businesses like Meijer that have taken steps to help workers burdened by the outbreak. Unlike doctors, nurses and other high-risk workers whose jobs often include generous sick leave policies and strict protocols to avoid contracting the virus at work, stock clerks, pricers and cashiers work for lower wages and often lack such protections.
An essential service, exempt from state shutdown
Coronavirus is highly contagious and can spread easily through crowds. That's why Michigan Gov. Gretchen Whitmer ordered closures of high-traffic facilities such as schools, restaurants and bars, and banned indoor gatherings of more than 50 people.
Grocery stores are exempt from the order, and few places have been more crowded in recent days. Stores have experienced Black Friday-level traffic as panicked shoppers stocked up on toiletries, nonperishable food and medical supplies in anticipation of a worsening pandemic that may confine them at home and fray the nation's social and economic fabric.
"As government offices and other employers are shutting their doors, the retailers have to have theirs open," said John Cakmakci, president of the United Food & Commercial Workers, Local 951, which represents more than 33,000 Michigan grocery, retail, meatpacking and food processing workers. "This is a scary time to have that job, and they're doing courageous work."
Many grocery workers have been working overtime to keep shelves stocked. Such job security could be viewed as a blessing at a time when many other low-wage workers, such as restaurant and bar staff, suddenly find themselves unemployed in the wake of Whitmer's shutdown orders. But it also puts grocery workers in the virus' crosshairs.
Related: Coronavirus layoffs cascade across Michigan. 'What will I do?' workers ask
"Any crowded place where people are going to be within six feet of each other is a heightened-risk place," said Dr. Teena Chopra, medical director of infection prevention and hospital epidemiology at Detroit Medical Center.
Since the outbreak, Michigan grocery workers have peppered union Facebook pages with concerns about getting sick at work. Some called for hazard pay, others pleaded for limits on crowd sizes at stores, or worried about shortages of hand sanitizer for employee use.
Even under normal circumstances, retail workers come into constant contact with potential pathogen sources. They touch germ-infested money. They restock shelves within arm's length of customers and they clean public restrooms.
As coronavirus raises the risk, grocers say they are taking precautions to keep workers safe.
Costo said Tuesday it was limiting customers and practicing social distancing at its stores. Kroger is frequently cleaning commonly used areas and disinfecting carts, baskets and other equipment, a company spokeswoman said. Meijer has suspended service at meat counters and deli bars. Virtually all stores are urging employees to wash their hands frequently and stay home if they or a family member are sick.
The Michigan Retailers Association, which represents grocers and other retailers across Michigan, has called upon Whitmer to let stores temporarily stop accepting recyclable bottles and cans as a precaution against the spread of coronavirus.
"Unfortunately, at a grocery store, there isn't an option to work from home," said Amy Drumm, the association's vice president of government affairs. "I know stores have been communicating closely with their employees and management about ways to keep themselves safe."
No Lifeline
Even with the extra precautions, health experts say grocery workers and other retail employees face an elevated risk of on-the-job infection.
Making matters worse, "many of them work week to week, paycheck to paycheck," said Cakmakci, of the United Food & Commercial Workers Union. That means contracting an illness that keeps them home from work could spell financial devastation.
Meijer is allowing workers to take up to two weeks of paid time off if they receive medical orders to self-quarantine, according to an update provided to union members. It's also allowing employees to miss work to care for children who are at home because of school shutdowns, and is providing employees with access to a telemedicine program at no cost.
Kroger is offering financial support to affected employees through a special fund, a spokeswoman said.
"They've done a good job of trying to communicate what they're doing for employees," said Cakmakci, the union president, of grocers.
Whitmer also signed an executive order Monday that extends unemployment benefits to workers who are sick, quarantined or immunocompromised but don't have paid medical leave, as well as those who have an "unanticipated family care responsibility" arising from the COVID-19 outbreak.
The order doesn't cover workers who are simply afraid to report to work and risk on-the-job exposure. In a letter last week, Bailey's union informed members who work at Meijer that they can draw from their pool of paid time off if they are worried about contracting the virus at work. If they have no paid time off available, they may take up to 30 days of unpaid leave.
A spokesman for Meijer declined to answer questions about worker safety, saying the company is declining media requests "so that our stores can focus on serving our customers."
Bailey is keeping her eye on the news, hoping that by next week, she'll have more clarity about whether it's safe to return to work. She has been rationing diabetes medicine for months to stretch her $70-per-week disability payment. If she takes unpaid leave from work, she said she will likely have to stop filling prescriptions altogether.
Meijer and Kroger, meanwhile, are hiring more workers, aiming to keep stores open and stocked amid the coronavirus business boon.
We're not just a news organization, we're also your neighbors
We've been there for you with daily Michigan COVID-19 news; reporting on the emergence of the virus, daily numbers with our tracker and dashboard, exploding unemployment, and we finally were able to report on mass vaccine distribution. We report because the news impacts all of us. Will you please support our nonprofit newsroom?