Detroit says no proof water shutoffs harm health. Get real, experts say.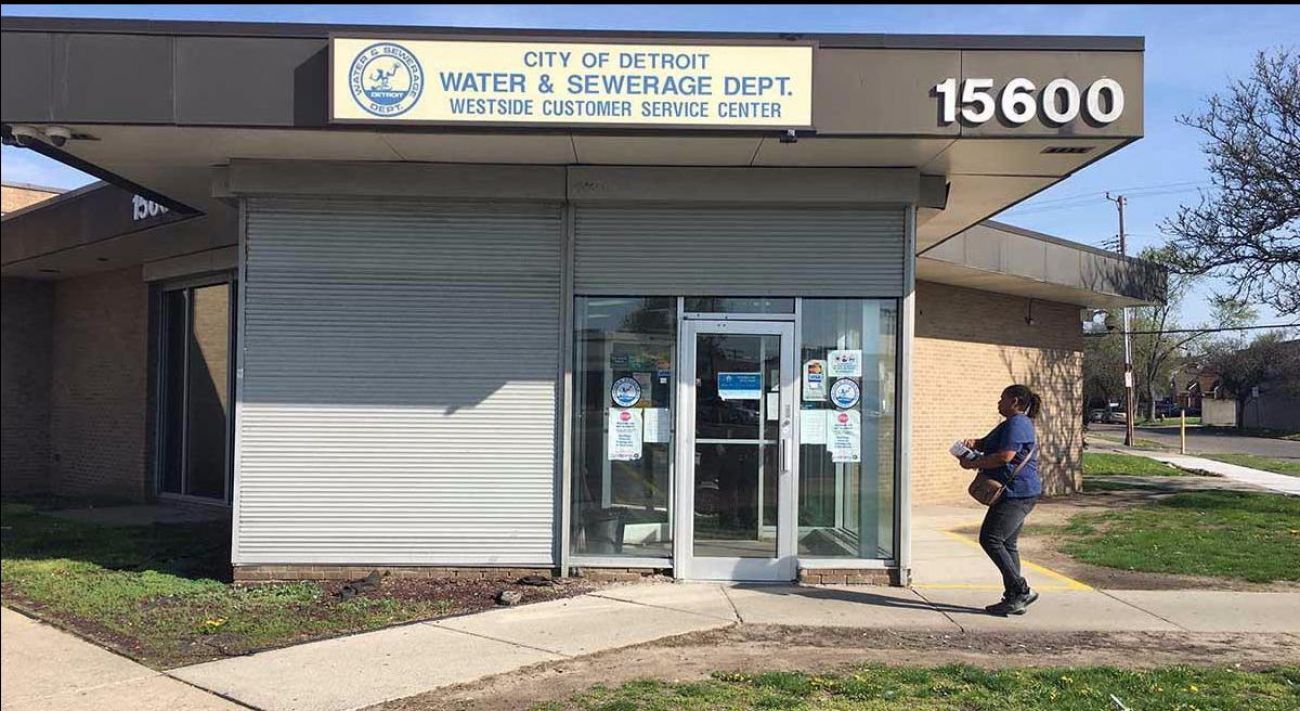 Bloomberg and Bernie agree on shutoffs
Add former New York Mayor Mike Bloomberg to the Democratic presidential candidates who are criticizing Detroit's water shutoffs.
Last week, after Vermont Sen. Bernie Sanders called the disconnections a "moral outrage" on Twitter. Bloomberg senior adviser Antha Williams also condemned them during an environmental policy roundtable in Lansing.
"We have watched with shock as you read these stories about, you know, 9,000 families in Detroit who had their water shut off," Williams told reporters. "That's just not acceptable, and under Mike Bloomberg we're going to look at all of the tools of the federal government to guarantee clean air, safe drinking water as a basic human right."
Michigan's presidential primary is March 10.
— Jonathan Oosting
DETROIT — Water is life, the old saying goes. But does denying it to thousands of people pose a threat to public health?
More than 150 years of science may say yes, experts say, but that may not be enough as the Detroit City Council prepares a resolution asking Gov. Gretchen Whitmer to declare the city's water disconnections campaign an "imminent danger to public health" and impose a moratorium on them for the needy.
It's an uphill fight because Whitmer's administration has denied a similar request by the ACLU of Michigan, finding there's no proof of an epidemic or widespread harm as is required by the Michigan's Public Health Code.
Officials in Detroit, which has shut service to more than 141,000 residential accounts since 2014 as part of a payment collections campaign, said there is no evidence of widespread health impacts.
Related stories:
"To date, the Detroit Health Department has found no association between service interruptions and an epidemic of any reportable communicable disease," Denise Fair, Detroit's chief public health officer, wrote Bridge Magazine in an email. "Furthermore, there is no clear data to suggest whether or not there are other health risks related to water service interruptions."
In denying a request for a public crisis in September, Michigan Health Director Robert Gordon wrote that while "there are significant challenges faced by residents whose water has been shut off, those challenges do not rise to the level of an imminent danger" because data don't indicate a "causal association between water shutoffs and water-borne disease."
Mark Totten, Whitmer's attorney, repeated the argument in a Friday letter to the ACLU, writing that existing data "does not permit a finding that the city of Detroit is experiencing a public health emergency caused by water shutoffs."
It's an argument that baffles Dr. Mona Hanna-Attisha, the pediatrician whose research into a rise in lead levels in children helped uncover the Flint water crisis.
"It's a bit ridiculous to even have such a conversation," she told Bridge. "Water is a medical and public health necessity. The fact that we have to wait to see the deleterious outcomes is backwards and antiprevention and anti-common sense and antiscience."
"If Flint taught us anything, it's the need to focus on prevention and not wait until we can prove harm," she said.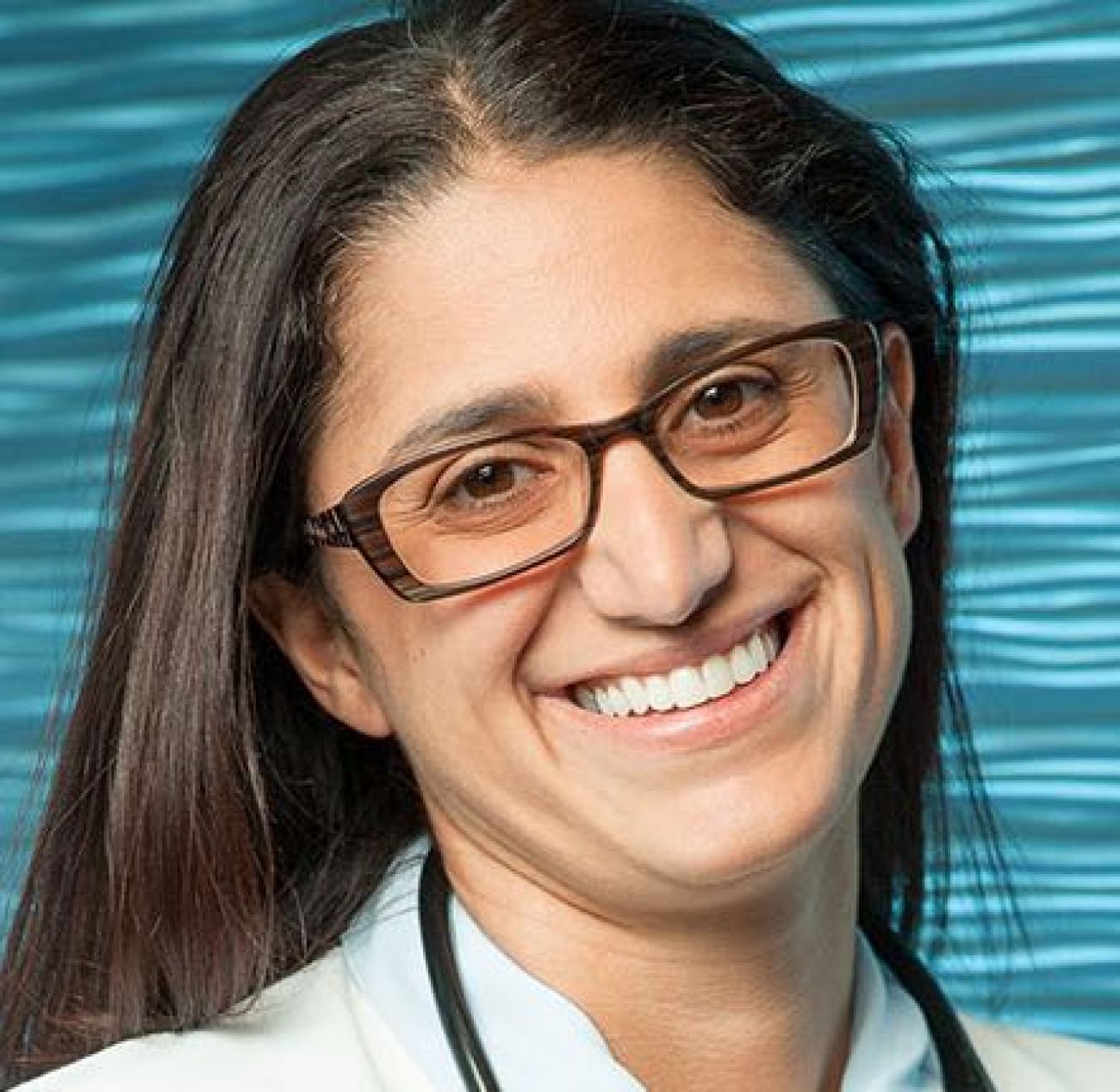 Through the Freedom of Information Act, Bridge obtained records from Detroit indicating that 9,500 occupied homes disconnected for nonpayment in 2019 still were without service in mid-January, while the average duration of disconnections for homes with restored service was 29 days.
It's "absurd to argue there would be no impact" on health, said Nancy Love, a University of Michigan engineering professor who led research into water filters in Flint. She and Hanna-Attisha pointed out that a lack of reliable water is linked to a host of problems from dehydration and skin rashes to gastrointestinal issues.
"There's a plethora of literature out there that already makes the point about water and sanitation," Love said.
"To suggest that we need to wait for peer-reviewed studies to prove this again [in Detroit] — I don't think that's a valid argument."
Marianne Udow-Phillips, a former director of Michigan's Department of Human Services, said Michigan's health code gives the governor "broad discretion" to declare emergencies if they believe there is "imminent danger."
"They don't need to wait for research," said Udow-Phillips, who is now director of the Center for Health and Research Transformation at the University of Michigan.
But, she added, "the powers for public health emergencies are expected to be used sparingly" and declarations of emergencies are more typically used to marshall forces to combat an emerging problem.
Detroit's water shutoff situation, Udow-Phillips added, is rooted in poverty and a host of other issues that could make it difficult to address with a health emergency.
'Always push back'
In fact, there has been research into the health effects of Detroit water shutoffs, but much of it has been controversial, said Mary Sheffield, president pro-tem of the City Council.
Sheffield is sponsoring the resolution seeking the moratorium that the council could consider Tuesday. She also wants the state to conduct "independent research" into the health effects, which she contends have been downplayed by the administration of Mayor Mike Duggan.
"There's always been pushback and pressure not to do [studies] here," contended Sheffield, who added the council is considering its next steps now that Whitmer has denied the ACLU's request for an emergency.
Related:
One disputed study was released in 2017, when researchers at the Henry Ford Global Health Initiative found an association between shutoffs and water-borne illnesses like gastrointestinal and soft tissue infections.
Working with anti-shutoff activists We the People of Detroit, researchers compared block-level disconnection data with admissions at Henry Ford Hospital in Detroit. They found that patients who lived in a block with shutoffs were 1.55 times more likely to have a water-associated illness, even when other socioeconomic situations were taken into consideration.
In a 2017 statement, one of the authors, Alexander Plum, said the study showed that "depriving people of access to water has health consequences." Another Henry Ford study participant, statistician Kyle Moxey, presented the findings at a March 2017 meeting of the International Joint Commission, saying "when people don't have access to clean drinking water, people get sick."
Soon thereafter, a study co-author, Dr. Marcus Zervos, accused water activists of politicizing "preliminary findings" for "political purposes" and saying more study on the issue is needed.
The study is no longer online, and water activists accused Duggan's staff of stifling it.
The city's former deputy health director, George Gaines, issued a smaller report in 2018 that concluded a "positive causal relationship" between shutoffs and diseases was "plausible."
It noted that, since the shutoffs began, the city had experienced outbreaks of three waterborne diseases: shigellosis, acute dysentry; giardiasis, a diarrheal disease, as well as Campylobacter infections, which affects the intestines.
Whitmer's attorney, Totten, criticized both studies in his Friday letter, saying they have "serious limitations." The state's review of Detroit data found that cases of shigellosis and Campylobacter rose in multiple locations from 2014 to 2017, while giardiasis increased in Detroit in 2017 but dropped again in 2018, said Lynn Sutfin, a state health spokeswoman.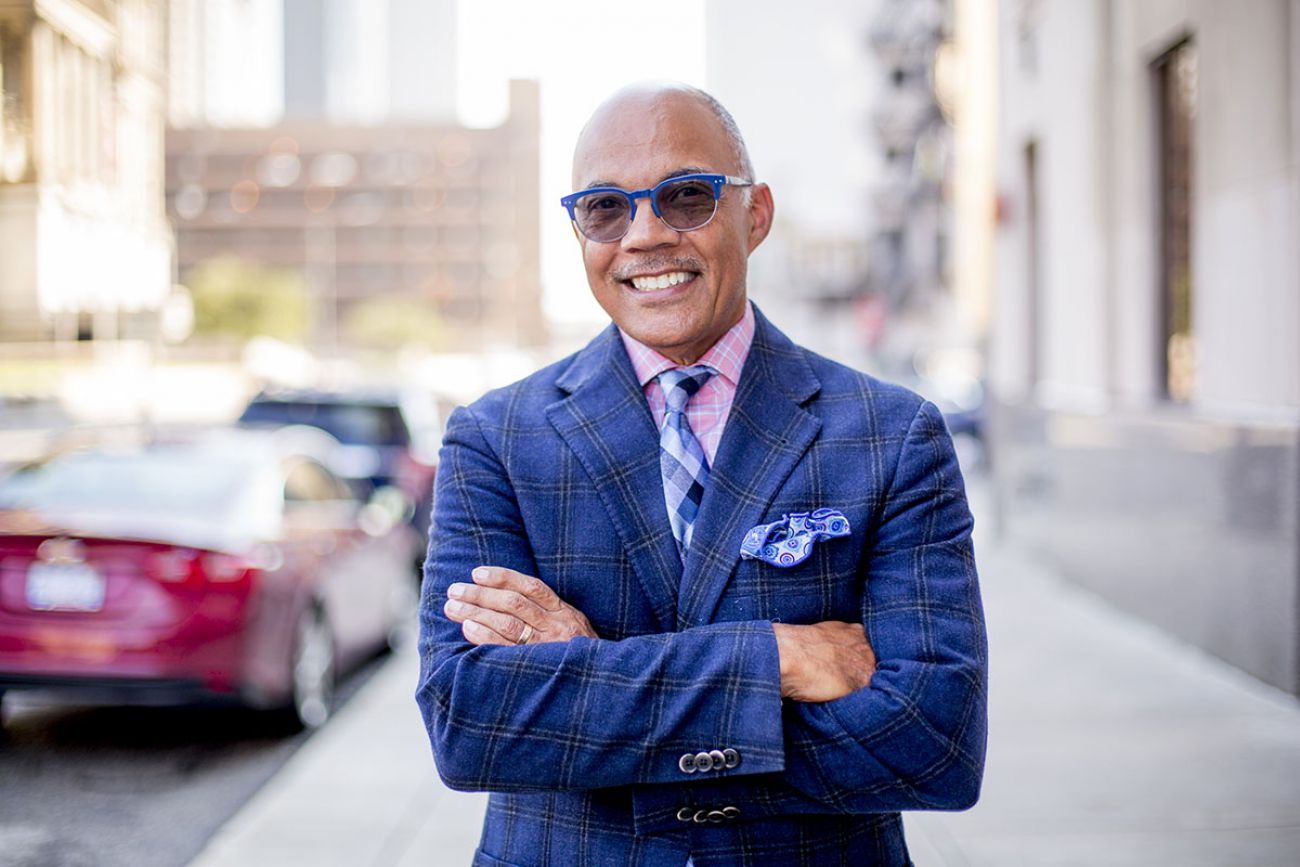 This review "did not identify any unexplainable increases in these diseases in the City of Detroit ... [or] support any causal association between Detroit's water shut offs and these diseases," she wrote in an email to Bridge.
In a response to the state, ACLU staff attorney Mark Fancher wrote that the Whitmer is missing the point of the request.
"We don't need data or studies to know that if thousands of people in a city don't have water, their health will be seriously impaired or they will die," Fancher wrote. "Nevertheless, the state has stubbornly refused to even address this aspect of our petition."
Burden of proof
Two other studies that are still amid the peer review process attempt to "quantify the obvious": That water shutoffs hurt mental and physical health, said Nadia Gaber, a researcher at the University of California-San Francisco.
She also worked with the We the People group for the 2017 studies that looked at the impacts of shutoffs citywide, as well as a closer look at the impoverished Brightmoor neighborhood on Detroit's west side.
The studies found increases in anxiety, severe headaches and depression among those with shutoffs, and concluded that more than 40 percent of residents studied in Brightmoor collected water from an undesirable source.
"The reason we had to do this work is because there's no official reason and no good research on the health effects … because we haven't seen anything like this in a major U.S. city," Gaber told Bridge.
"But there's a massive body of literature worldwide and the health effects are very clear."
The studies found that "water shutoffs exacerbate already existing social and economic vulnerabilities, disproportionately impacting poor families, the very young and very old, people of color and the medically vulnerable."
All told, those vulnerabilities apply to more than 80 percent of the city, the study found. That would mean any moratorium on shutoffs for the needy or elderly likely would have the effect of a total ban.
Gaber and Hanna-Attisha said research is so conclusive that living without running water is bad for public health that the onus should be on Detroit to prove shutoffs are safe, rather than on researchers proving they aren't.
"The assumption should be that this would be a public health danger," Gaber said. "The burden of proof should be on the government."
Love, the U-M professor, added that as "the threat of coronavirus is approaching pandemic status, although airborne, people need to maintain appropriate sanitation practices when quarantined. With this in mind, the notion that water shutoffs have no public health impact is further hard to understand."
The assumption should be that this would be a public health danger. The burden of proof should be on the government.'

— Nadia Gaber, researcher at UC-San Francisco
When Bridge asked city officials if Detroit has any studies showing shutoffs are safe, they responded with the statement from Fair, the city health department chief, noting there is no uptick in waterborne illnesses but the city is working to expand financial-assistance programs.
The shutoffs have helped increase water bill collections in a city where more than a quarter residential accounts were delinquent in 2013, when Detroit fell into bankruptcy.
Now, the collections rate is more than 90 percent since the shutoffs began, adding more than $50 million to the bottom life of the city that emerged from bankruptcy in 2014.
Editor's note: This story was updated March 2 to add context to statements from Dr. Marcus Zervos' stance on the Henry Ford health study.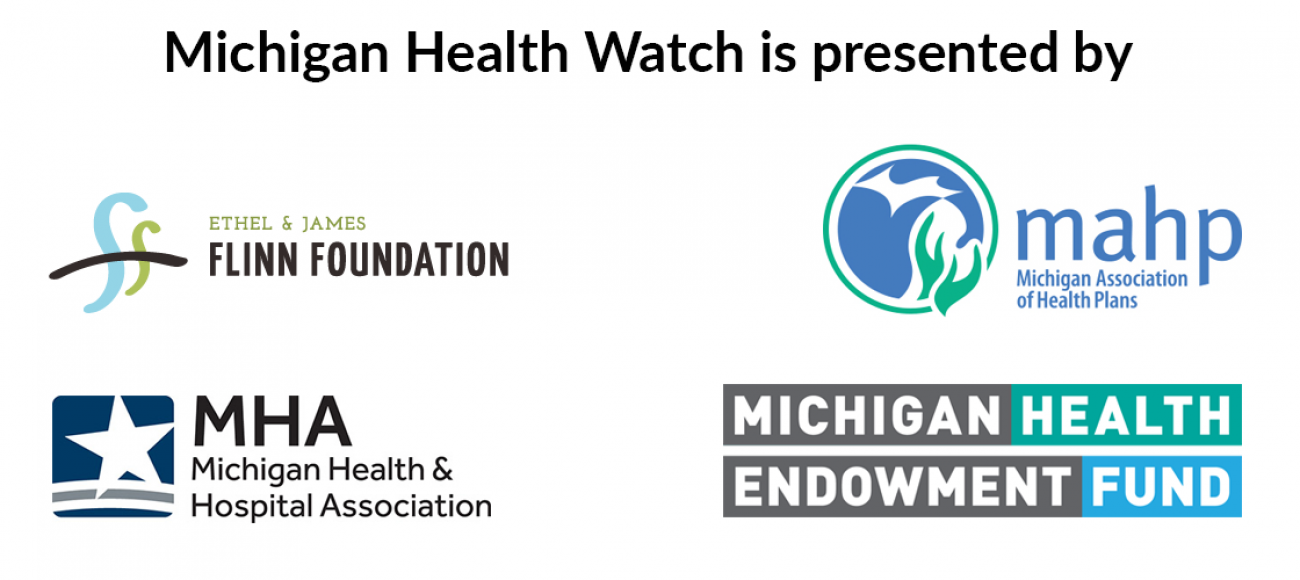 Only donate if we've informed you about important Michigan issues
See what new members are saying about why they donated to Bridge Michigan:
"In order for this information to be accurate and unbiased it must be underwritten by its readers, not by special interests." - Larry S.
"Not many other media sources report on the topics Bridge does." - Susan B.
"Your journalism is outstanding and rare these days." - Mark S.
If you want to ensure the future of nonpartisan, nonprofit Michigan journalism, please become a member today. You, too, will be asked why you donated and maybe we'll feature your quote next time!