Michigan ambulance workers still in short supply despite state grants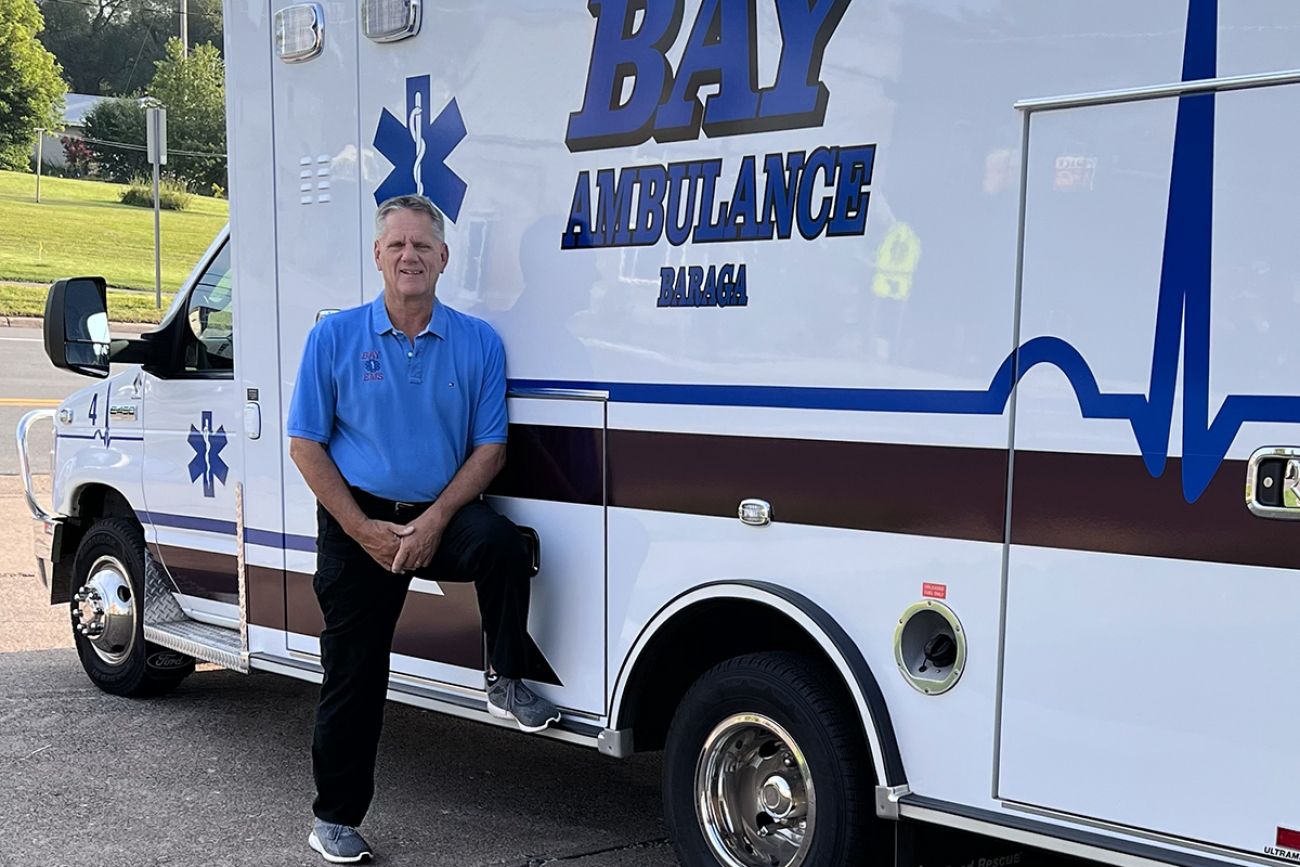 Bay Ambulance Director Gary Wadaga has only three of six paramedic positions filled, a dangerous situation for the residents who live in the 1,500 square mile section of the Upper Peninsula served by the service. (Bridge courtesy photo from Gary Wadaga)
Michigan ambulance services are short of EMTs and paramedics
Worker shortages increase the risk of longer wait times for ambulances
A state training grant program is helping, but higher pay would help too
---
HILLSDALE—Michigan's health care worker shortage extends beyond hospital walls.
Just outside the double doors of Hillsdale Hospital's emergency room, the ambulance bays all-too-often remain empty as hospital staff work the phones to find transportation for patients they want to send to other facilities. The problem: Too few people to staff the rigs.
"We've had patients board (stay in the hospital) for days — days — because there's no transport," said JJ Hodhsire, the hospital's frustrated CEO.
At least once a week, patients wait for hours at Hillsdale for a simple ride to their next destination — a higher-acuity hospital, nursing home, or mental health facility, said Valerie Hepker, clinical manager for the hospital's emergency services.
Related:
"You have a constant influx of calls coming in and going out" looking to find transportation, Hepker said. "Everybody's getting tied up. Your ER doesn't stop. Your patients still keep coming in… People still have to have lacerations repaired or whatever is happening and you're stuck on the phone" trying to find an ambulance, she said.
Minutes count.
"The patient and the family sit in the room, and they feel like nothing's happening," she said.
Michigan is hobbled by a statewide worker shortage, with the lowest state unemployment rate in 23 years and population growth that ranks 49th in the nation since the 1990s.
Michigan workers vacancies
In this occasional series, we examine the scope of critical worker shortages in 2023, from doctors and police officers to math teachers and social workers. To view more stories in this series click here.
But some shortages hurt more than others. With industry estimations of between 500 and 1,000 vacancies for paramedics and EMTs around the state, there's a risk of not only what is happening in Hillsdale, but increased wait times for an ambulance to arrive at your home or at an accident scene.
"Hillsdale county is not unique by any means. That situation is happening in multiple other places around our state," said Angela Madden, executive director of the Michigan Association of Ambulance Services, which advocates for independent ambulance services across the state, whose members last year made more than 1 million runs, according to its website.
In November, Madden and other members of the newly formed Healthcare Workforce Sustainability Alliance called on lawmakers to help them staff Michigan's network of emergency services. Such staff shortages aren't new, but — as it did to so many other health care roles — the pandemic not only drove workers from the field, it temporarily suspended training for new recruits, Madden said.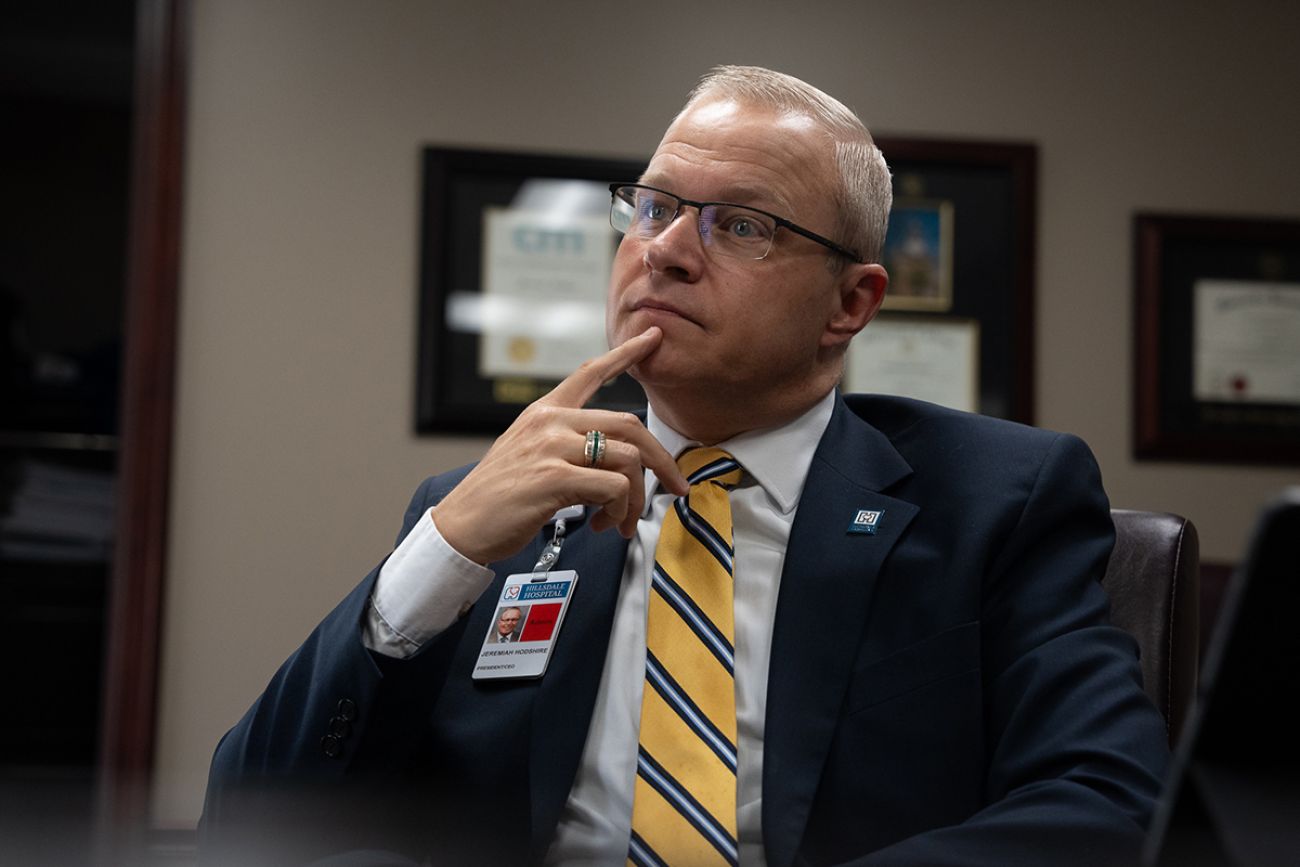 A hospital can have a full staff of nurses but without EMTs and paramedics to get the patient there "it doesn't matter," said JJ Hodshire, CEO of Hillsdale Hospital in southeast Michigan. (Bridge photo by Brayan Gutierrez)
That has created a life-and-death bottleneck for the entire health care system, Hillsdale's Hodshire told Bridge Michigan.
On Thursday, a patient with a heart condition at Hillsdale waited 15 hours to get to a cardiac catheterization lab at a larger hospital because of a lack of transportation, according to a hospital spokesperson.
A facility can have all the nurses it needs and the best doctors and most cutting-edge, life-saving equipment, too, "but if you can't get the patient there, it doesn't matter anyway," said Hodshire, the CEO.
'Tired and exhausted'
In 2021, Bay Ambulance in Baraga, was struggling to maintain service over 1,500 square miles of the rural Upper Peninsula with four of its six paramedic positions filled.
"We've been in this situation for the past year-and-a-half and unable to fill those positions," Director Gary Wadaga told Bridge at the time. "We've got to get this fixed or we will get in big trouble."
Two years later, Wadaga is down to three paramedics. The 63-year-old has to split his time between what is supposed to be a full-time administrative position and filling shifts that can last up to 24 hours making ambulance runs.
"We're doing four days on (duty) and two days off," Wadaga said. "The full-time people are going above and beyond to provide service. It's not changed response times, but… our people are tired and exhausted."
Filling paramedic positions is even tougher in the U.P. than in most of the state, where during the beginning of the pandemic in 2020 and 2021, about one in 10 paramedic and emergency medical technician (EMT) positions (1,000 out of 10,000 jobs) were vacant, according to Madden.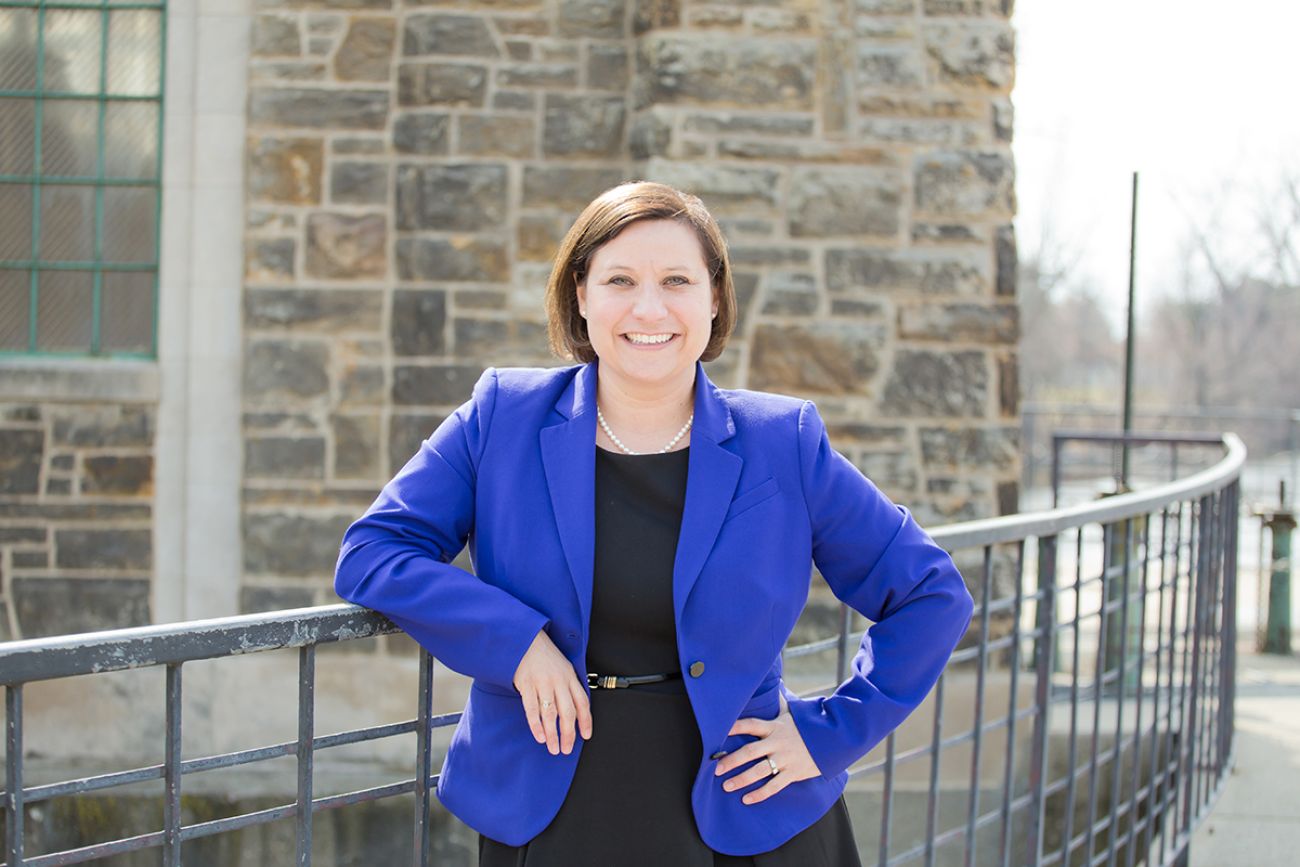 About one in 10 positions on Michigan's ambulances now are vacant, said Angela Madden, of the Michigan Association of Ambulance Services.
EMTs perform essential life-saving care but have less training than paramedics — usually less than a year, according to the U.S. Bureau of Labor Statistics. Many EMTs later become paramedics, a role that requires advanced training but allows them to perform advanced life support, including giving medications or inserting airway tubes.
Paramedics earn more money than EMTs. In 2021, EMTs earned an average of just $14.13 an hour, while paramedics earned an average $22.09 an hour, according to the Michigan Health Council, which has been examining health care worker shortages.
EMTs rank 32nd on the council's index of 36 health roles in terms of positions that will be needed most over the next decade.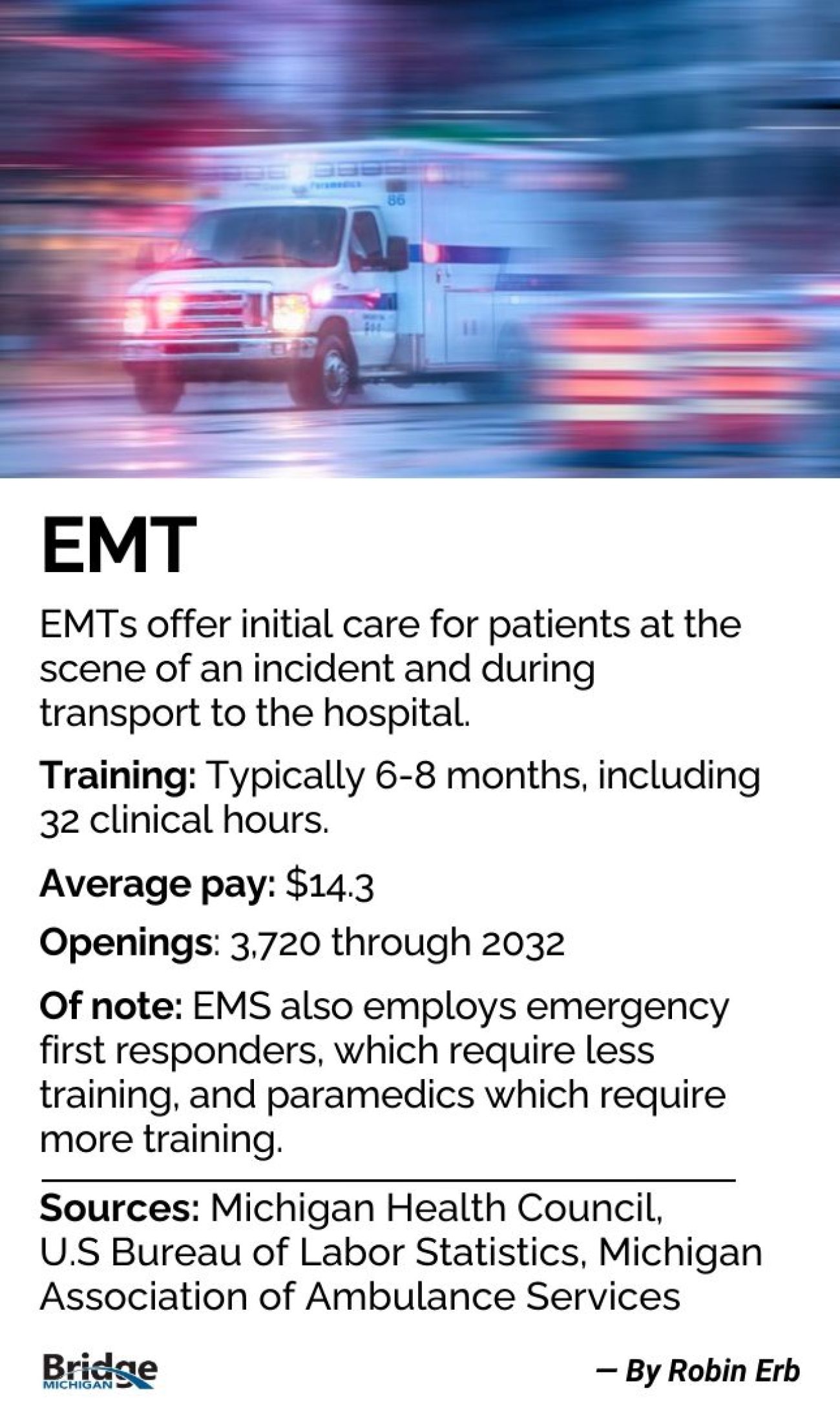 Madden said ambulance services face the same challenges as police finding workers in an economy that's close to full employment. The reality is there are other job opportunities that pay more, are less stressful, or both.
Companies struggle to pay more because reimbursement rates from Medicare and private insurance for ambulance services often are too low to cover costs, Madden said. Even when someone is transported to a hospital, reimbursement "doesn't cover the cost of readiness," Madden said. "We have expenses 24 hours a day (to be ready for emergencies), whether we receive calls or not."
"Today's younger generation wants work/life balance," Madden said. As a paramedic, "someone has to work the overnight shift. And if we don't have enough people, you have 12( hour shifts) and even 24s."
The ambulance association's latest survey of providers, conducted in 2021, found there were about 1,000 openings on Michigan's ambulance teams. Madden said that, anecdotally, she believes there are fewer openings now.
The U.P.'s Wadaga said that from talking to colleagues who run ambulance services across the state, he estimates there are about 500 job openings now, with 50 in the sparsely populated but expansive Upper Peninsula.
The challenge is expected to increase in the years to come. The Michigan Health Council estimates the state will need at least 5,720 new paramedics and EMTs through 2030.
More than 100 miles from Baraga, Bay Community College in Escanaba offers a paramedic certification program, but it doesn't produce enough graduates to fill the openings in the U.P.
"They put out less than 10 paramedics (in a recent class)," Wadaga said, "and we're competing against everyone else for those 10 people."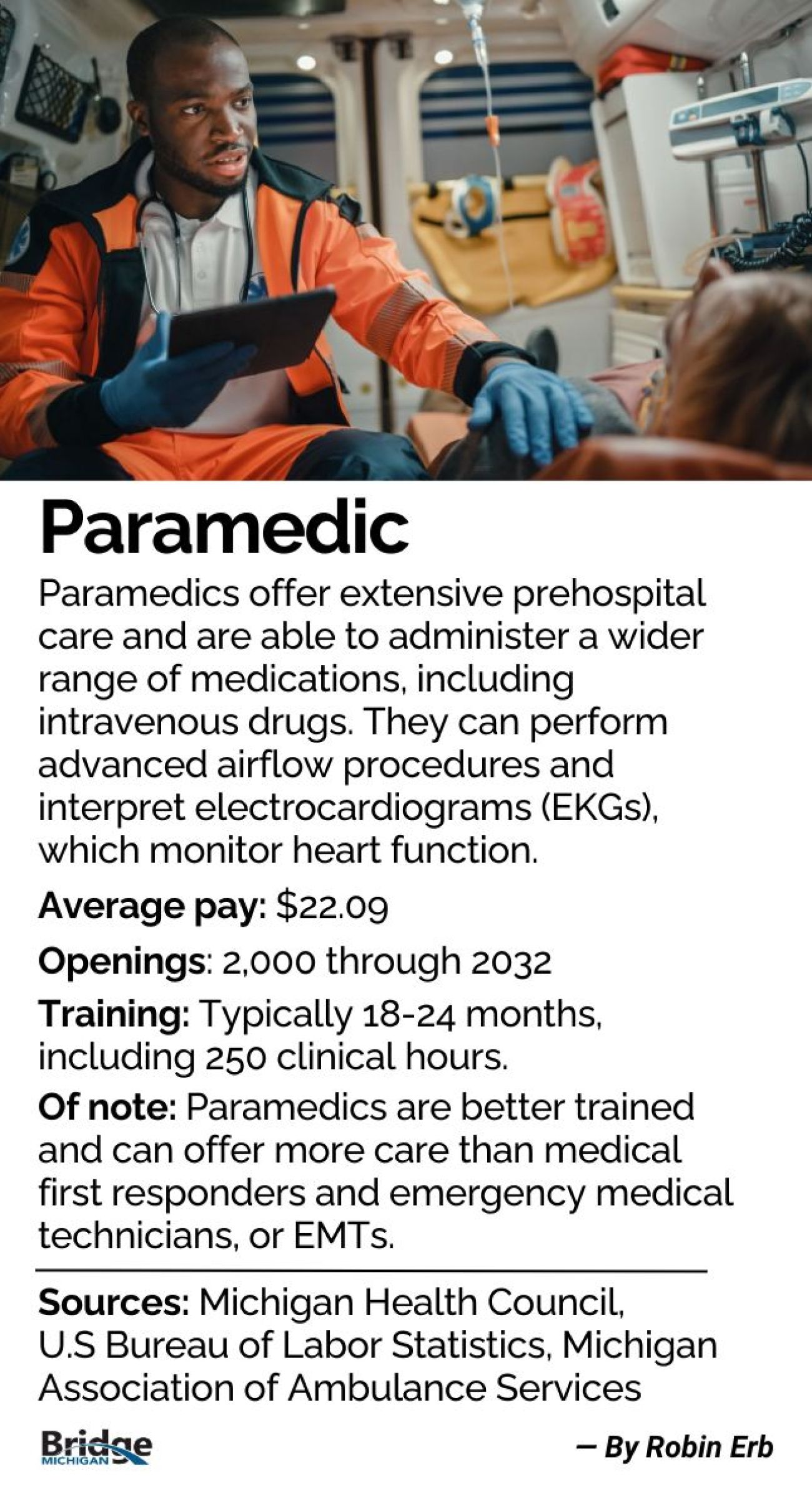 Wadaga said his hiring challenge is exacerbated by living in a rural community — few are going to move to Baraga, a village on the Keweenaw Bay, for a job unless they already have family in the area. The result is his ambulance service competes with every other business in the 8,700-person Baraga County for a handful of job seekers.
State steps in to help
A state grant program to help train more paramedics, initiated during the pandemic, has been a godsend to state ambulance services.
The Michigan Department of Health and Human Services has so far awarded 37 grants totaling $8 million to help more than 400 paramedical students pay for tuition, and even mileage reimbursement to classes, tutoring and childcare. The money also can help repay wages lost as trainees cut back hours on their current jobs to train instead.
Another $6 million has been awarded to potential paramedics for upcoming training. A third year of the grant program is expected to bump the total for paramedic training support to $30 million.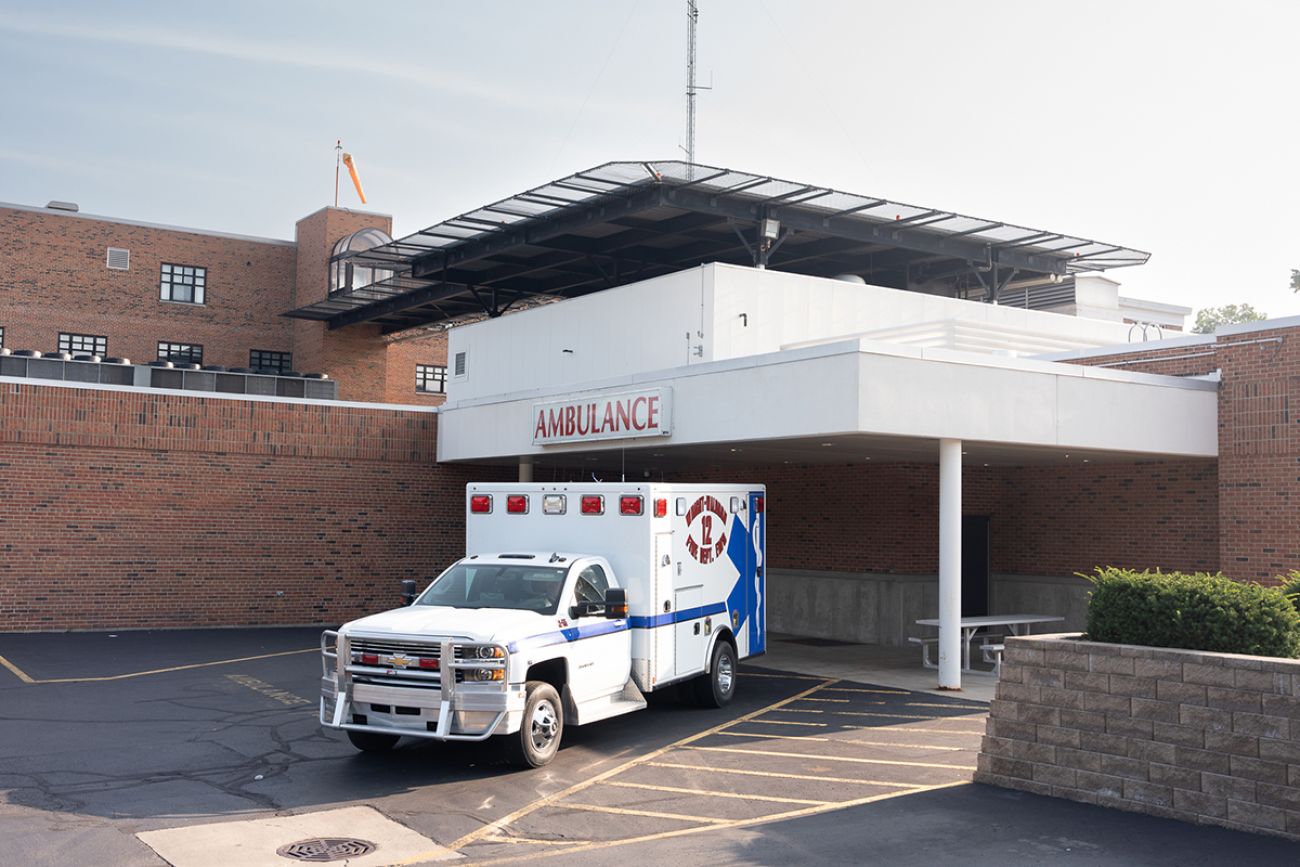 Patients have lingered for hours, sometimes days with too few ambulances to transport them from Hillsdale Hospital once they finish treatment, to another medical facility, such as a mental health facility, nursing home, or specialty hospital, Hillsdale's CEO told Bridge Michigan. (Bridge photo by Brayan Gutierrez)
"The investment the state has made has dramatically improved our situation, as far as the number of people in school to be paramedics," said Madden of the ambulance association.
One example of that success can be found in Port Huron, where Tri-Hospital EMS has gone from a paramedic vacancy rate of about 17 percent in 2021 to 4 percent today.
"We're still down a few people (with eight jobs unfilled) from where we'd like to be at, but we're in much better shape than where we were," said Ken Cummings, the company CEO.
St. Clair Community College in Port Huron stopped offering an EMT and paramedic training program in 2020, causing the local ambulance services to struggle to find new employees. Now, Tri-Hospital offers its own training, with the effort eased by tuition paid through state grants.
The first class of paramedics graduated in the fall of 2022, and added seven employees to the service; a class graduating this fall could add another 10, Cummings said.
"We just couldn't rely on drawing employees from southeast Michigan," Cummings said. "With our wages, we just couldn't compete."
Those wages have increased significantly in the past two years after St. Clair County voters approved an ambulance service millage. It provides $2.7 million a year to Tri-County, allowing the service to boost employee wages 34 percent since 2021. Currently, EMTs start at about $47,000 at the service, and paramedics start at $67,000.
That pay hike has helped drop turnover rates from about 13 percent a few years ago to 3.3 percent in 2022.
"It takes about 14 months to train a paramedic," Cummings said, "so you don't climb out of this hole overnight."
In Baraga, Wadaga is hopeful the state's training grants will help alleviate his paramedic shortage, and allow him to get back to his paperwork.
"We have seven people who volunteer with us who are in that course right now," he said. "They can do the bookwork part online. The practical part can be done in Baraga, and that reduces their travel and the three-hour round trip to Marquette and back," where paramedic trainees previously had to study.
Wadaga knows the job isn't for everyone.
"I've done this since 1981 and still love my job," Wadaga said. "You're doing something different every day. It's a neat feeling to be able to help people."
But at a $50,000 starting pay, people can make as much or more elsewhere in less stressful jobs.
"You have to have the calling," Wadaga said.
Is the worker shortage impacting you and your family? Let us know how and we may talk to you for a future report. rfrench@bridgemi.com
Only donate if we've informed you about important Michigan issues
See what new members are saying about why they donated to Bridge Michigan:
"In order for this information to be accurate and unbiased it must be underwritten by its readers, not by special interests." - Larry S.
"Not many other media sources report on the topics Bridge does." - Susan B.
"Your journalism is outstanding and rare these days." - Mark S.
If you want to ensure the future of nonpartisan, nonprofit Michigan journalism, please become a member today. You, too, will be asked why you donated and maybe we'll feature your quote next time!