Michigan COVID-19 labs are again seeing delays as more people are tested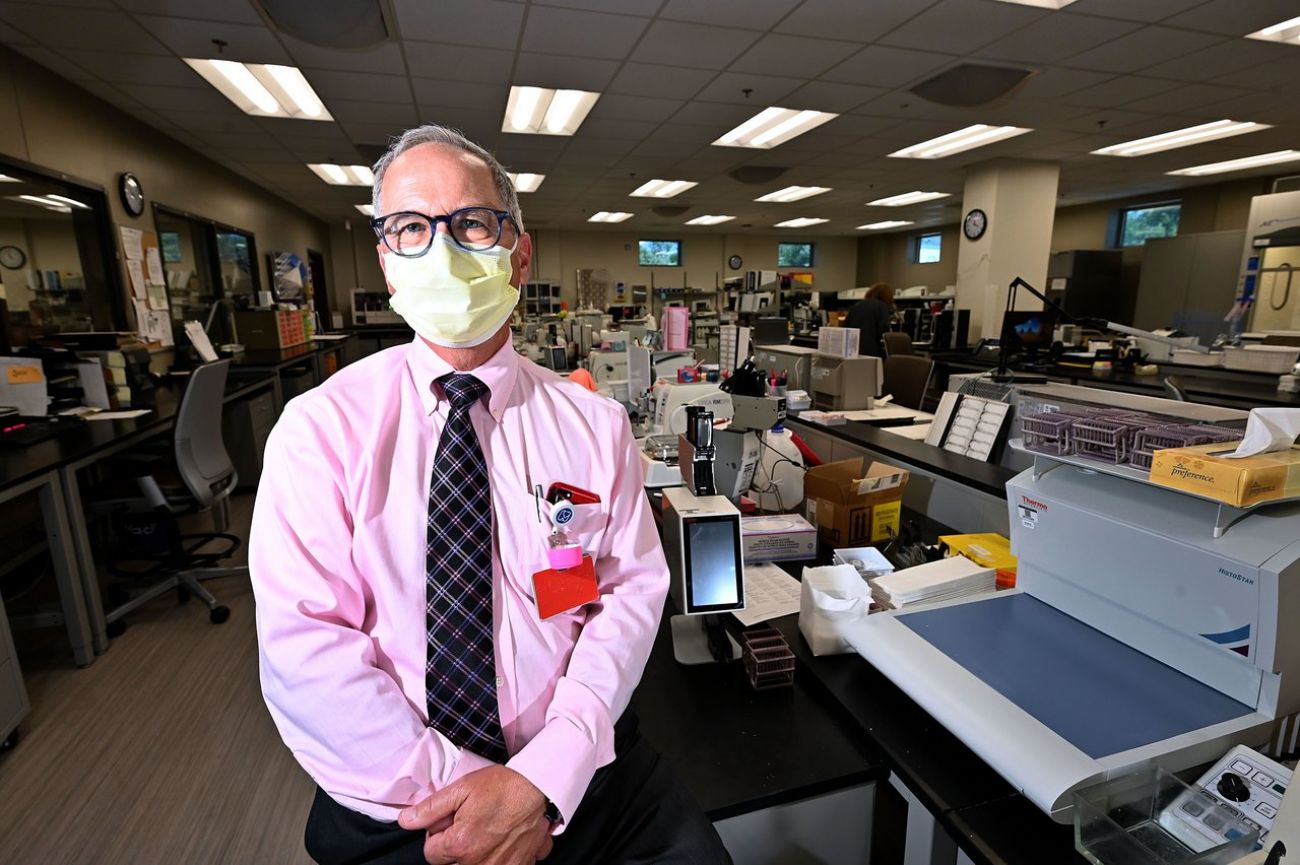 Megan Smith felt she owed it to her friends.
Karan Tsakos wanted to reassure a client.
Flo Abke's doctor offered her a COVID-19 test as a matter of routine and, well, why not?
As the coronavirus stretches toward its sixth month in Michigan, testing for the deadly virus has moved far beyond the sickest or most at-risk, becoming a more normal part of public life.
But all that testing is slowing test results and putting a kink in supply chains. That in turn is limiting the ability of local health officials to quickly identify infections and curtail their spread, according to medical officials at laboratories, hospitals and nursing homes interviewed by Bridge.
After all, if you don't know whether you have COVID-19, how do you know to isolate, or steer clear of others?. If you don't know an employee is sick, how do you protect coworkers, customers and clients?
A coronavirus infection can spread swiftly "if you can't pull that person out of circulation quick enough," Dr. James Richard, medical director at Sparrow Laboratories, said in an interview. And with more demand for tests, testing supplies are again running short.
Michigan isn't unique in experiencing delays in test results, it's happening around the country as more people seek tests and as cases (and to a lesser extent, deaths) again grow.
On Tuesday, Thomas Frieden, former chief of the U.S. Centers for Disease Control and Prevention, criticized delays in COVID-19 test results. He also cited an analysis by the New York-based nonprofit that he leads, Resolve to Save Lives, that found not a single state tracks test turnaround times.
It doesn't matter how many thousands of tests are conducted each day in a given state. If labs can't turn test results within a day or two, so that those who test positive can be isolated and others warned, "we really have done very little good," Frieden told the Washington Post.
On Saturday, the U.S. Food and Drug Administration took a significant step to speed testing. It approved a request from New Jersey-based Quest Diagnostics to run "pool tests," meaning that samples from several people — say, four people who work together — can be batched together and tested.
That allows more tests to be run with fewer supplies. When a positive result shows up in a pool, those individuals can then be tested separately.
It's impossible to quantify testing turnaround times in Michigan, or how much they have slowed in recent weeks. Michigan Department of Health and Human Services spokeswoman Lynn Sutfin confirmed that the state does not track turnaround times. Some labs are able to give next-day results; other results are taking "up to a week," she said.
The executive director at one nursing home told Bridge he'd received a positive result for a staff person nine days after the test — an outlier to be sure, but not surprising as test result times fluctuated in recent weeks, he said.
"It's a real problem if we're getting tested on Monday or Tuesday, but we're not getting results until Friday, and we've worked all week," said Kevin Evans, executive director of the Martha T. Berry Medical Care Facility, a nursing facility in Macomb County.
A recent survey of the nation's nursing homes found that nearly one in four reported waiting five days or more for test results, said Melissa Samuel, president and CEO of the Health Care Association of Michigan, which represents more than 350 of Michigan's nursing homes.
"The experience in Michigan has been similar to the national reported findings," she said in an email.
In a survey of community health centers around Michigan, nearly 3 in 4 said they had waited four or more days for results of tests; more than half said they'd waited more than five days, according to the U.S. Health Resources & Services Administration.
"As demand goes up, especially for [testing among] asymptomatic people, some centers are running out of testing supplies," said Jen Anderson, spokeswoman for the Michigan Primary Care Association, which represents the centers.
"It's like going to a restaurant and they run a special. Then all of a sudden everybody wants the special, but you don't have enough to go around," said Richard of Sparrow Laboratories, adding: "Once you get at seven days (turnaround time), why do you even do the testing?"
The Sparrow lab, in Lansing, is among more than 70 labs in the state's testing network. By early July, providers were sending some 19,000 tests a day to these labs; by last week, the daily average had risen to 27,000 — a number that continues to be constrained by the lack of testing supplies, according to the state testing plan.
The Sparrow lab was running fewer than 50 COVID-19 diagnostic tests a day just a few months ago. Today it processes about 1,400 COVID-19 tests a day "running three shifts," Richard said.
The extra shifts help ensure turnaround times for priority patients are kept to 48 hours or less. Other less urgent tests take four or five days. Those include test results sought by the "worried well" — such as asymtompatic people who may have been in contact with someone with a COVID-19 infection, or who want to visit an at-risk loved one, Richard said.
Adding to the stress on lab workers: Sparrow's six-hospital health system has resumed non-emergency medical procedures, which means the lab is now doing a range of tests for its hospitals unrelated to the coronavirus.
Richard said he is sympathetic to those seeking COVID-19 tests even when they're not sick — to a point.
What he said frustrates him are people who, for instance, are already awaiting a test result from a pharmacy chain testing site but also get a test at Sparrow in hopes of a quicker result.
There is little that can be done to track people seeking tests or limit lab-hopping, he said.
Insurance typically covers tests that are "medically indicated"; meaning there's a medical reason for them. But many other sources — including federal dollars, for example — may fund coronavirus testing at pharmacies or other locations.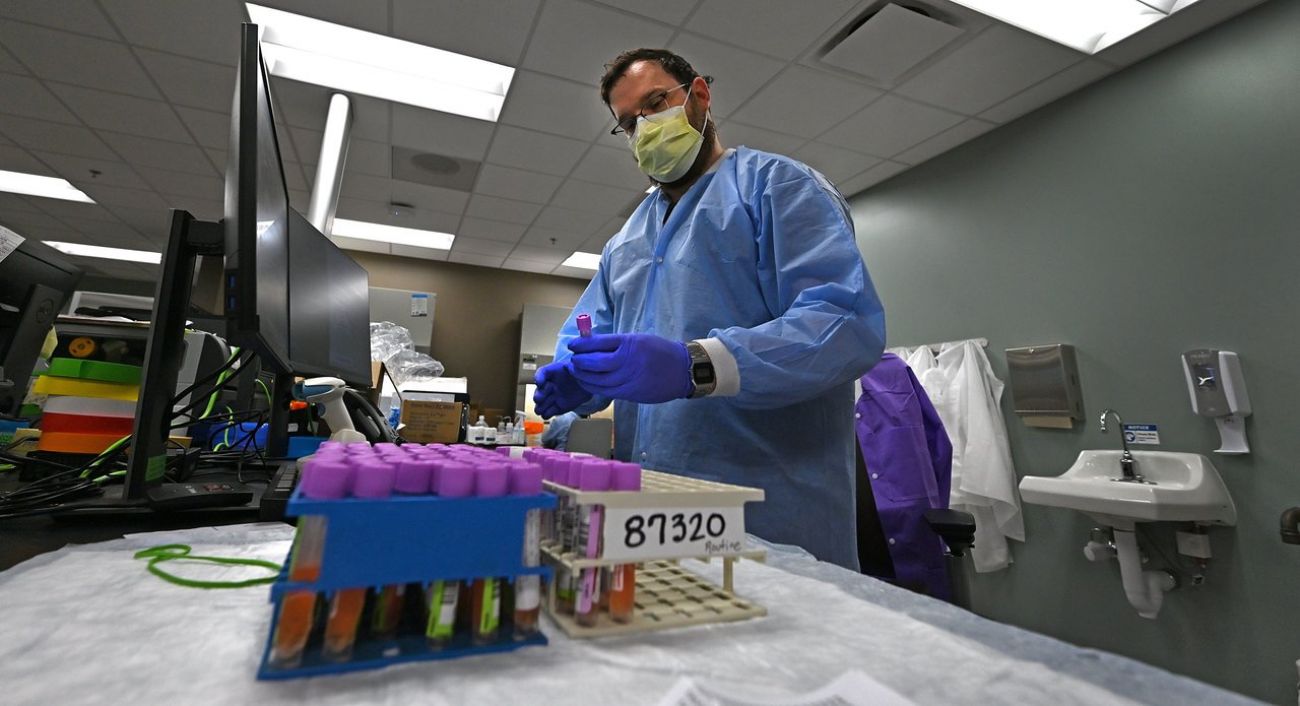 The University of Michigan Pathology clinical lab processed about 3,000 tests a week in mid-May and 4,200 a week in mid-June. Last week, it had received nearly 6,300 requests, said medical director Riccardo Valdez.
For now, it has been able to keep up and limit turnaround time for priority testing — for emergency room patients, for example — to within a day.
Valdez said the demand has led to more shortages in testing supplies, such as reagents. Ultimately, he said, the test surge will become unsustainable in the state without more supplies.
"It's very challenging to test more and it may be impossible to test everybody," he said.
A snapshot only
Of course, a major reason for the increase in people seeking testing is that public health officials are pushing for broad testing, as evidence mounts that pre-symptomatic or asymptomatic carriers help fuel the virus' spread. The state health department promotes testing through paid advertising on TV, radio and social media, and provides a public list of testing sites.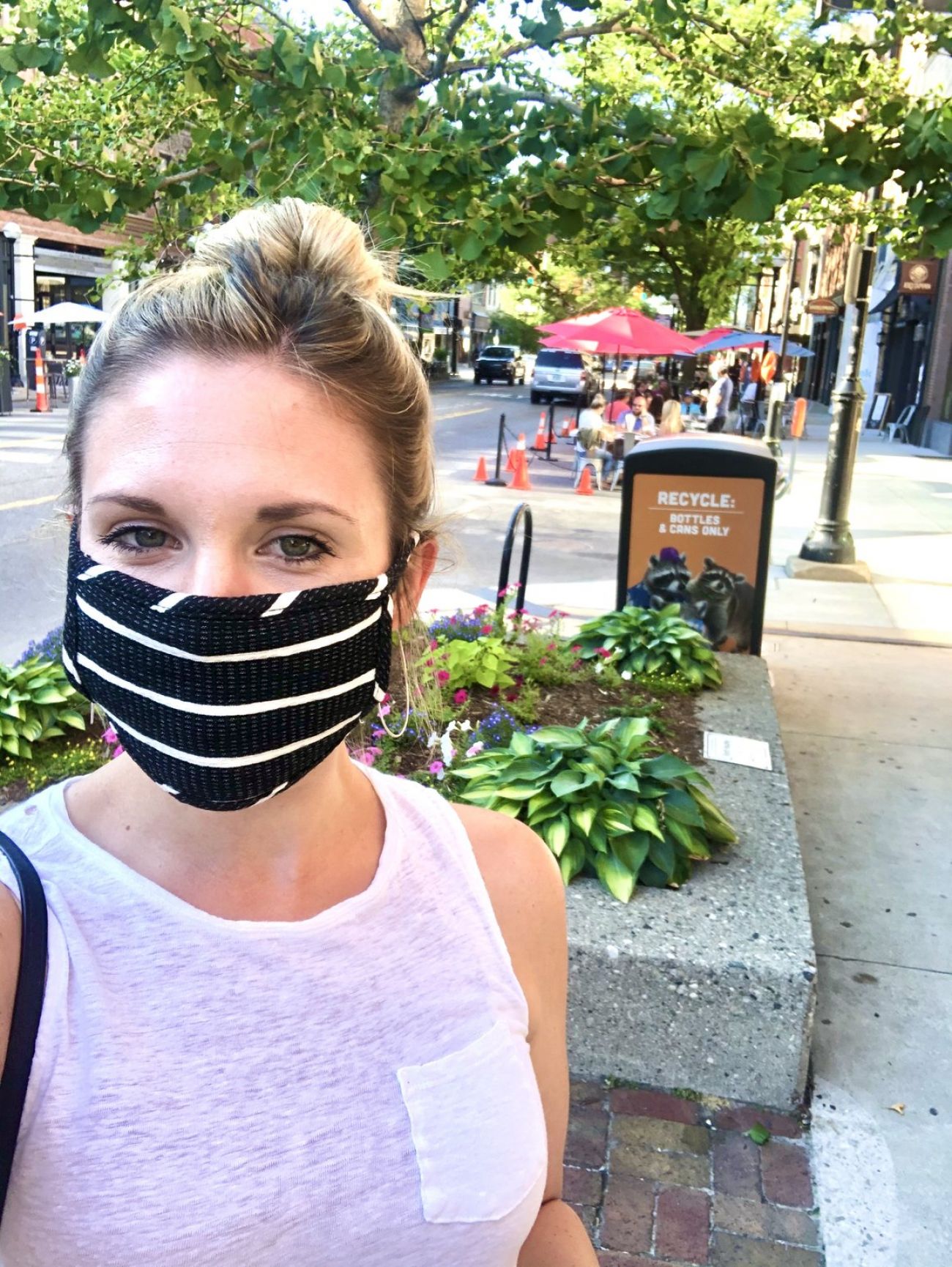 A positive test signals the need for isolation to prevent the spread to loved ones and others. It also connects the person to a public health department that, in turn, can conduct contact tracing to warn others who may have been in contact with an infected person and connect them to help.
Megan Smith, 28, said she was tested twice for COVID-19 — once in New Mexico in May after flying there for a visit, and once when she returned in June.
The busy airport, maskless travellers, a packed people mover — it all worried Smith that she may have put herself and her friends at risk.
When she arrived in New Mexico, she said she immediately quarantined for a few days, sought a drive-through testing site with a friend, and waited about two days for the results.
She did the same thing when she returned to her Birmingham home. This time she waited nearly a week for results — patience and time not everyone may have, she acknowledged. She tested negative in both tests, and was glad she took them.
"It, for me, is about feeling comfortable about going to the grocery store, sitting on a patio for a drink or dinner, or getting gas," she said.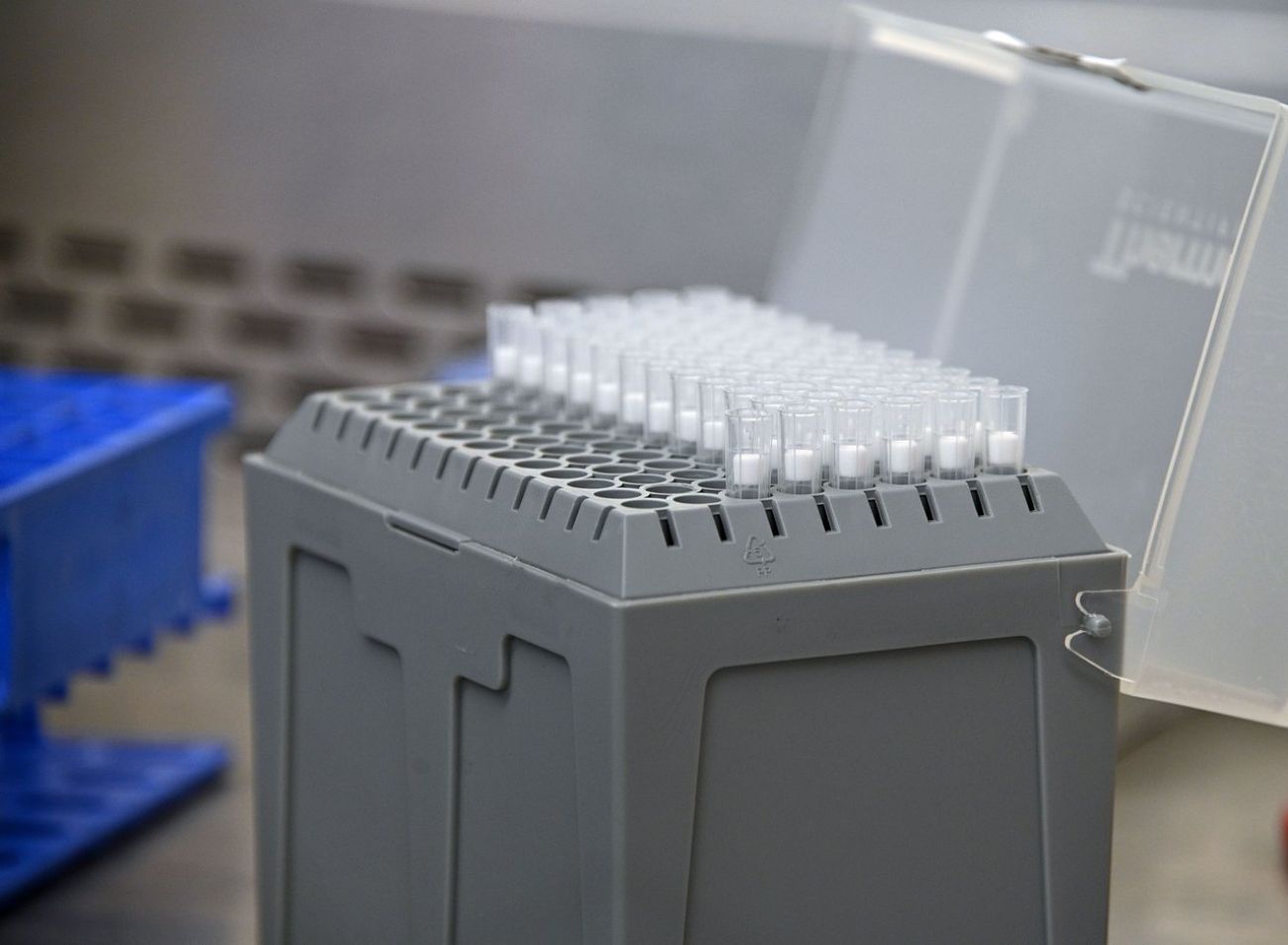 Labs also are processing COVID antibody tests.
An antibody test can detect antibodies to COVID-19, an indicator that a person was previously infected with the coronavirus.
Flo Abke of Grosse Pointe Farms was offered such a test during a routine doctor's visit in May. The 62-year-old realtor was intrigued, because she and several family members were seriously ill months earlier.
One relative was hospitalized. And Abke spent two weeks fighting a fever and aches and pains.
The test result was negative — a bit of a let-down, she said, as she was holding out hope that if she had already had the virus she would not get it again. Doctors hope, though it's not yet clear, that antibodies may protect carriers against another COVID-19 infection.
The limitations of a snapshot
For others, testing is a requirement for work, to play sports, or travel.
On Wednesday, Wayne State University announced that it would test students moving onto campus this fall.

The test is a point-in-time snapshot of an infection, Laurie Lauzon Clabo, dean of its nursing school, acknowledged. But it also provides another layer of protection at the outset of the school year.
"We wouldn't move someone into a shared space if they're COVID-positive," she said.
Getting tested also can calm heightened anxiety, said Karan Tsakos, a self-employed housekeeper and home aide in Southeast Michigan.
Tsakos was tested because one of her clients lived in a senior living complex that required staff and visitors to be tested no matter what.
And she gets that, she said. Right now, a normally-innocent sneeze can be unsettling.
"Everybody's on edge and worried, and … that's good," said Tsakos, who eventually tested negative, "because if you're sick, you can't be too careful."
Only donate if we've informed you about important Michigan issues
See what new members are saying about why they donated to Bridge Michigan:
"In order for this information to be accurate and unbiased it must be underwritten by its readers, not by special interests." - Larry S.
"Not many other media sources report on the topics Bridge does." - Susan B.
"Your journalism is outstanding and rare these days." - Mark S.
If you want to ensure the future of nonpartisan, nonprofit Michigan journalism, please become a member today. You, too, will be asked why you donated and maybe we'll feature your quote next time!