Michigan's pandemic baby bump over: 2022 births sliding again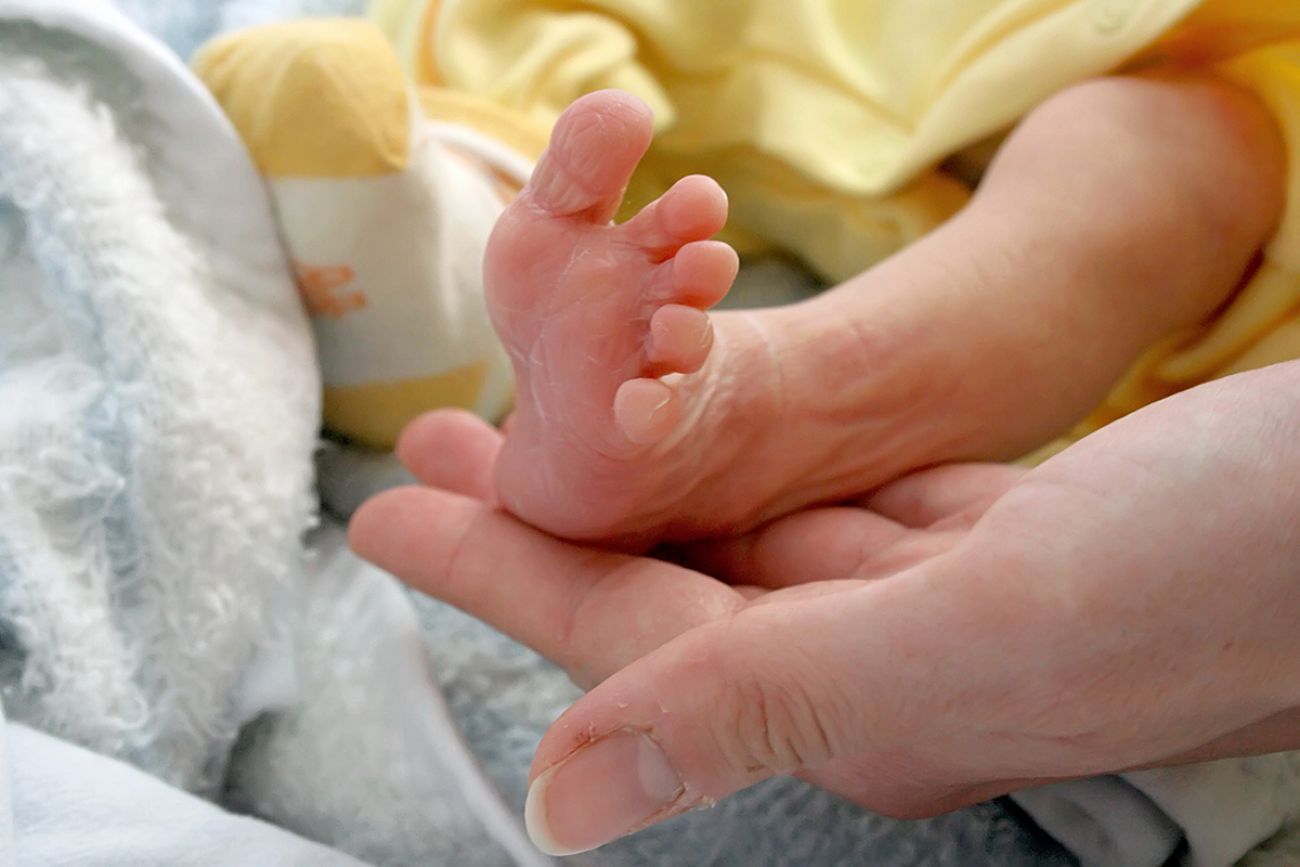 Some wondered if Michigan's stay-home pandemic orders in 2020 might reverse, at least for a time, the state's downward trend in births. The bump turned out to be minimal. (Shutterstock)
Michigan births bumped a bit during the pandemic, but soon fell back again
COVID also cut the number of new people coming to live and work in Michigan
Michigan's lagging birth rate presents more challenges for the state's future workforce
---
It was well-worn speculation around the Zoom water cooler in the opening days of the pandemic: Would all this stay-at-home time mean Michigan's labor and delivery wards would be busier than usual in another 9 months or so?
As it turned out, anyone who bet on a Baby Boom lost. An uptick in births barely registered, and Michigan's birth rates this year have returned to their downward slide.
That's a concern for an aging state with too few young workers already.
Related:
Fewer babies means fewer future workers in Michigan, said Donald Grimes, an economist at the University of Michigan: "We lose that person for a long time."
Michigan's births each year follow predictable patterns — dipping in the winter, but peaking in July and August. And overall, the birth rates have been falling for years, after peaking in the Baby Boom years that began in 1946.
In 1950, there were about 25 babies born to every 1,000 Michiganders. That rate has fallen nearly every year since then, tumbling to just more than 19 babies in 1970 to 10.4 babies in 2020, the first year of the pandemic.
Some jokingly wondered what pandemic restrictions early in 2020 would mean to birth rates in 2021, with social media mulling words such as "coronials" and "Baby Zoomers," who would one day become "quaranteens."
Stay-at-home orders gave residents more time together. On the other hand, Americans traditionally have fewer babies during times of great uncertainty — the 1918 pandemic, the Great Depression that began in 1929, and the Great Recession of 2008.
At the University of Michigan, Dr. Molly Stout noticed a slowdown in prenatal visits in early 2021 at Michigan Medicine's Von Voigtlander Women's Hospital, where pregnancies had actually been increasing between 2017 and 2020 — up from 4,100 pregnancies to about 4,620 pregnancies.
Beginning in November, 2020 and into the spring of 2021 — roughly a year after the state basically shut down in March 2020 — prenatal visits declined about 14 percent.
But then the numbers shifted. Prenatal visits began to turn upward for a short time, according to Stout, the maternal fetal medicine director at Von Voigtlander.
Hers wasn't just an exercise in curiosity; the health system tracks prenatal visits to beef up staffing during times when deliveries are expected to surge.
As time passed, an uptick in prenatal visits at Van Voigtlander suggested "there was a definite birth boom coming," said Stout, who published her predictions in June 2021, in JAMA Open Network, a product of the Journal of the American Medical Association.
Her prediction was correct — at least at Van Voigtlander, which delivered 5,486 babies during its fiscal year that ran through the end of this past June — 530 additional babies in a single year.
And it followed a national trend as well, as states recorded a 2 percent drop in births for the first half of 2021, but a 4 percent increase in the second half of the year — national changes that were reflected in Michigan, according to the U.S. Centers for Disease Control and Prevention.
Another study found that
Precisely why the numbers went down, then up last year is unclear.
It may be that any concern Michigan families had early in the pandemic began to ease as the months wore on. It also may be a return of access to fertility treatments that were put on hold during the pandemic, Stout theorized.
"I think the story of the pandemic is probably not fully told," she said.
"What were the economic consequences for families? What were their decision- making around staying in the workforce or not staying in the workforce? How does the provision of infrastructure, (such as) after-school programs and childcare, impact people's decisions to either stay in the workforce or come out of their workforce, or expand their family or not expand their family?
Whatever the reason, the bump was short-lived.
In August 2021, Michigan recorded 9,734 births, a slight rise from 9,389 in 2020, but still far short of births in the three years before that.
Now, provisional 2022 data shows a return to the continued slide seen for years before the pandemic. In each of the first six months of this year, births lagged behind numbers from 2019 and 2020, according to preliminary data provided by the Michigan Department of Health and Human Services.
Through June this year, Michigan recorded 49,610 births, although those numbers might be adjusted slightly as final paperwork is filed with the state health department. That's down from the first half of 2021 (50,974); 2020 (52,319) and 2019 (53,018).
The continued slide, combined with a decrease in people moving into Michigan during the lockdown, projects a tighter labor market a generation from now, said U-M's Grimes, whose work translates births into economics.
Using U.S. Census data projections, Grimes and his colleagues recently predicted a "very small baby boom" after 2024, because of the number of Michiganders aging into their most fertile years, based on Census data.
Still, it will fall far short of the population growth that will be needed to sustain the current workforce, especially when compounded by lower-than-average migration into the state, and the loss of Michiganders as they search for jobs and new lives elsewhere and complicate birth rates years down the road, he said.
"The people who leave — they tend to be younger, and when they leave, you don't get their children," he said. "These are generational factors that show up in your labor force, starting 20 years later."
Between 2020 and 2050, Michigan's population is estimated to grow at about 0.15 percent per year — far short of the 0.44 percent per year of estimated U.S. growth, Grimes and his colleagues recently predicted.
Those factors "impose a speed limit on Michigan's employment growth in the long run," Grimes and his colleagues wrote.
Grimes told Bridge: "You really cannot overstate the shortage of workers Michigan is facing for the next decade or more."
We're not just a news organization, we're also your neighbors
We've been there for you with daily Michigan COVID-19 news; reporting on the emergence of the virus, daily numbers with our tracker and dashboard, exploding unemployment, and we finally were able to report on mass vaccine distribution. We report because the news impacts all of us. Will you please support our nonprofit newsroom?