Oakland County closes malls, playgrounds as Michigan coronavirus cases soar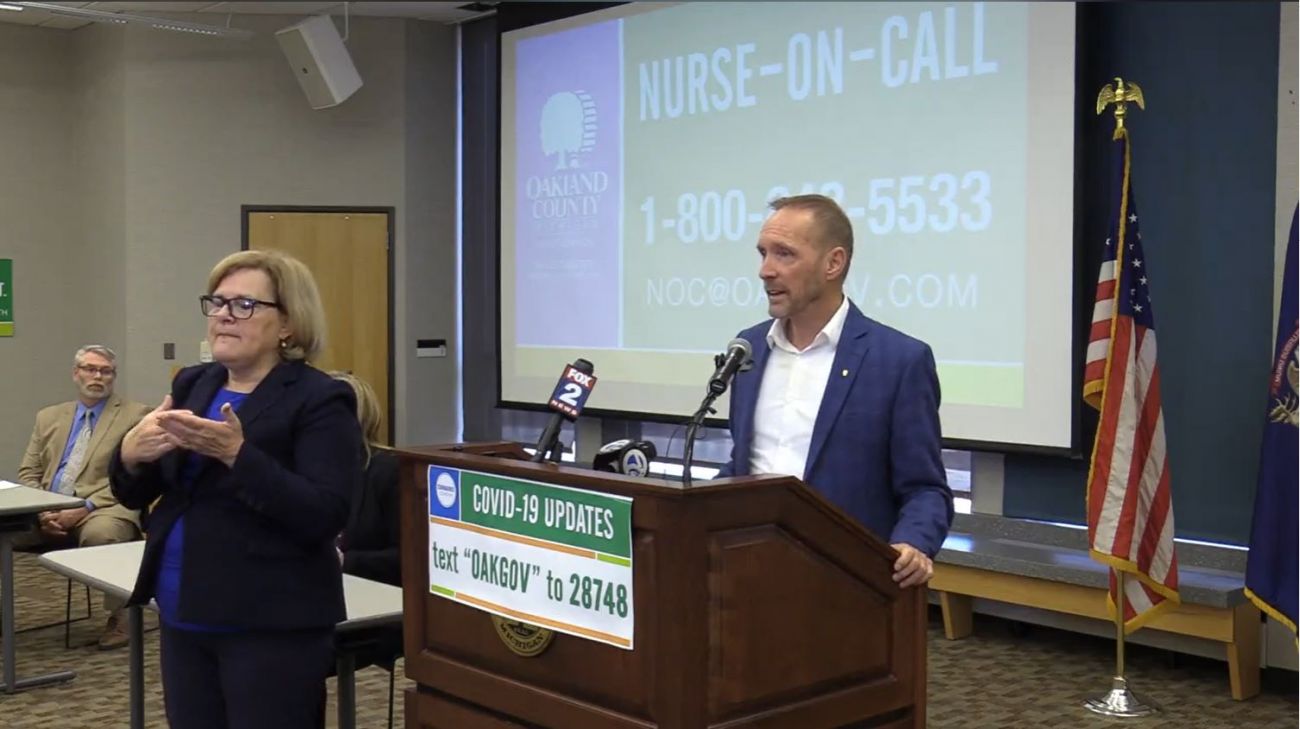 Oakland County officials on Saturday ordered the closure of all malls and playground equipment and urged residents to halt non-essential travel.
Officials said there are now 229 people infected in the county, up nearly 50 from 184 from Friday. Nearly 20 percent are hospitalized, County Executive Dave Coulter said.
"We have people in Oakland County in critical condition," Coulter said. "This is a serious virus."
Coulter said the new orders on malls and playgrounds is imperative to stop the spread of the virus, which was first detected in the state March 10. It's now infected over 550.
"Do as little as possible," Coulter implored. "Stay home."
Along with Wayne County, Oakland County has had the highest number of infections and the fourth death associated with COVID-19 occurred Friday evening.
The county has also ordered all day-care operators to screen visitors before entering and officials said they are looking into finding places where infected but not ill people can be quarantined so they do not infect others.
Leigh-Anne Stafford, public health officer for the county, said the victims are as young at 7 months and as old as 92 years old.
Of the 229 cases, 42 are hospitalized, while the average age of those who have COVID-19 in the county is 54, Coulter said.
"Anyone is at risk for this," Stafford said.
Coulter said the county is exploring places to house those who test positive for the virus but do not yet have severe symptoms, so they do not spread the coronavirus.
He added that limits on travel now are suggestions but noted "I believe more steps will be coming" and they could become requirements.
Although Coulter issued the orders, Sheriff Michael Bouchard said his deputies will not be arresting violators but informing them of the order and the reasons behind them.
Bouchard also said the county's deputies are now taking reports on "violent-less crimes" over the phone rather than in person.
Also Saturday, Henry Ford Health System issued an update on the number of patients with COVID-19:
70 at Henry Ford Hospital in Detroit

30 at Henry Ford in West Bloomfield

17 at Henry Ford Macomb

3 at Henry Ford Wyandotte

0 at Henry Ford Allegiance Health
RELATED:
Facts matter. Trust matters. Journalism matters.
If you learned something from the story you're reading please consider supporting our work. Your donation allows us to keep our Michigan-focused reporting and analysis free and accessible to all. All donations are voluntary, but for as little as $1 you can become a member of Bridge Club and support freedom of the press in Michigan during a crucial election year.