One little girl's death and Michigan's falling childhood vaccination rates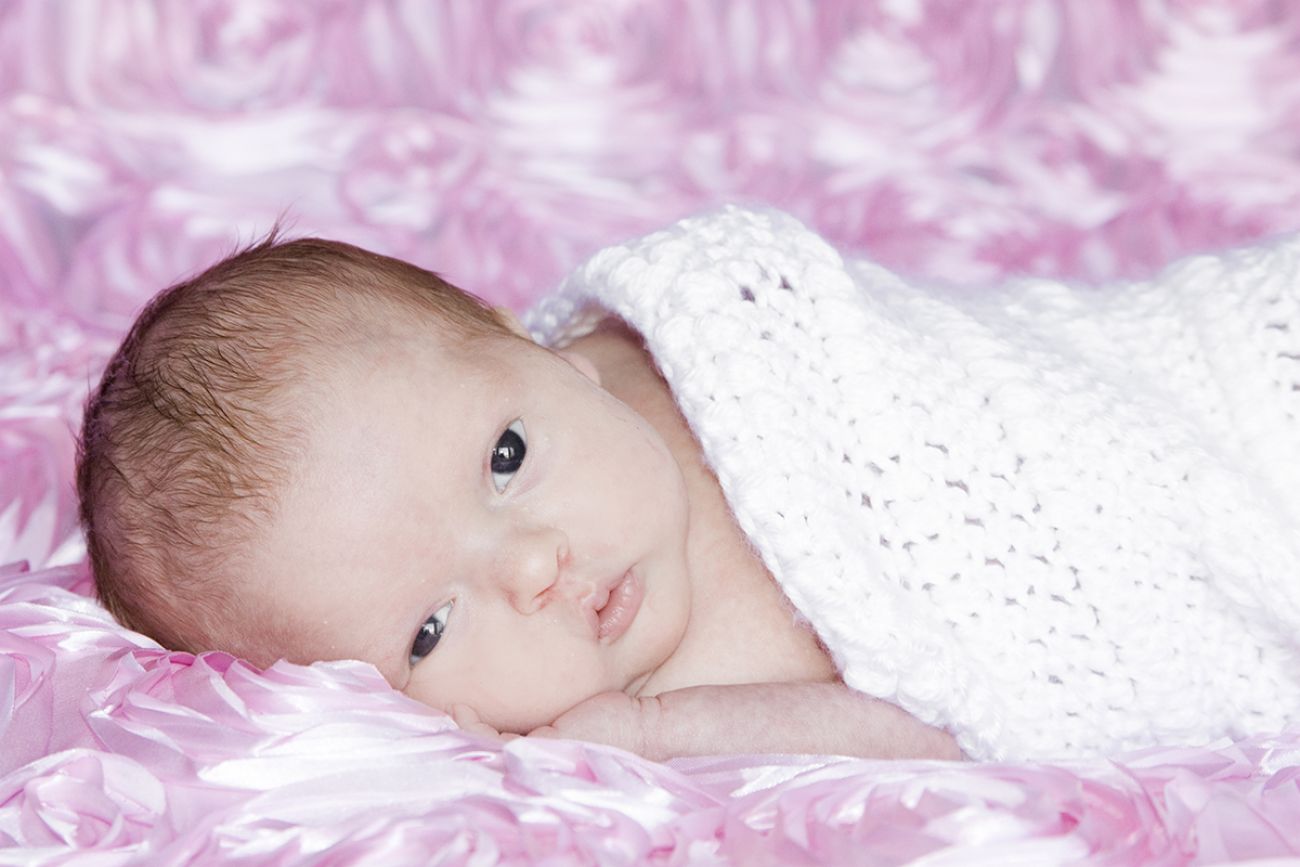 Francesca McNally was 12 weeks old when she died of pertussis, a disease that may have been prevented if those around her had been vaccinated. (Courtesy photo)
Francesca McNally's family will gather Thursday evening on what would have been her 10th birthday.
They will do as they do every year: Share in a birthday cake decorated with butterflies — a sweet-treat celebration the little girl didn't live to see.
Francesca — who was baptized even as she struggled to breathe and doctors prepared her tiny body for a ventilator — died in May 2012 of pertussis, a vaccine-preventable disease, likely contracted from a family member.
Related stories:
She was not yet three months old. Within days of her death, her parents established a foundation focused on raising vaccination rates in hopes that fewer families would suffer similar heartbreak.
From such a short life, "it was important to be able to make it really meaningful," Veronica McNally said.
But a decade after the little girl's death, Michigan child vaccination rates for a host of serious, even life-threatening, diseases have fallen to their lowest levels in at least seven years, leaving tens of thousands of children and adolescents more vulnerable to diphtheria, tetanus, polio, measles and other life-threatening diseases, and creating more opportunities for community outbreak, experts said.
Among the worrisome trends:
As 2019 wrapped up — and Americans were just starting to hear about a mysterious "coronavirus" in Wuhan, China — 74.6 percent of Michigan toddlers 19 to 35 months had completed a core series of vaccines. Two years later, this past Dec. 31, that rate slipped to 69.9 percent.
The decline has continued into 2022. In January, the rate of toddlers receiving core vaccines — diphtheria, tetanus, mumps, measles and polio, among others — fell nearly another full percentage point, to 69.0 percent. That leaves nearly 51,000 of the state's 164,000 toddlers in that age group today less than fully protected, according to MDHHS.
Vaccines for adolescents 13 to 17 years old dropped as well, although the decline wasn't as steep. Fully vaccinated adolescents dropped from 74.7 percent at the end of 2019 to 72.6 percent at the end of last year.
Before the pandemic, Michigan ranked 33rd among states in childhood vaccine rates, according to 2021 America's Health Ranking by the United Health Foundation. That report was based on 2018 vaccination rates. Because more recent national statistics are not available, it is not yet clear if pandemic-related drops in Michigan might widen the gap even further between Michigan children and those in leading states.
By the end of 2021, 69.9 percent of Michigan toddlers — 19 to 35 months — received their core series of vaccines. Michigan's DTaP vaccine, which protects toddlers from diphtheria, tetanus and pertussis, was 72.6 percent in 2021 compared to the nation's 87.2 percent in 2018; Michigan's vaccine coverage for teens against meningococcal disease was 77.0 percent in 2021, compared to the nation's 89.3 percent in 2018.
"With these rates going down, we're talking potential for vaccine preventable diseases such as measles to return," said Terri Adams, immunization division director at MDHHS.
The drop in child vaccination rates isn't altogether surprising.
Since the first days of the COVID pandemic, pediatricians worried that childhood vaccination rates would take a hit as doctors' appointments were postponed, even canceled, because of parents' fears of exposure to the virus. Over time, the pandemic also exacerbated a shortage in health care workers, further disrupting routine health care as offices struggled to stay fully-staffed.
And health experts say there's something else at play, though to a lesser extent: A pushback against COVID vaccine mandates combined with a growing skepticism and even hostility — at least for some parents — toward public health messaging, has morphed into greater questioning of vaccines in general, even vaccines parents previously had accepted.
"If people are opposed to COVID vaccines, maybe they're opposing other, more general vaccines that they were not opposed to before," said the state's Adams.
But as vaccination rates ebb, so does the herd immunity that protects entire communities, said Dr. Matthew Hornik, president of the Michigan Chapter of the American Academy of Pediatrics.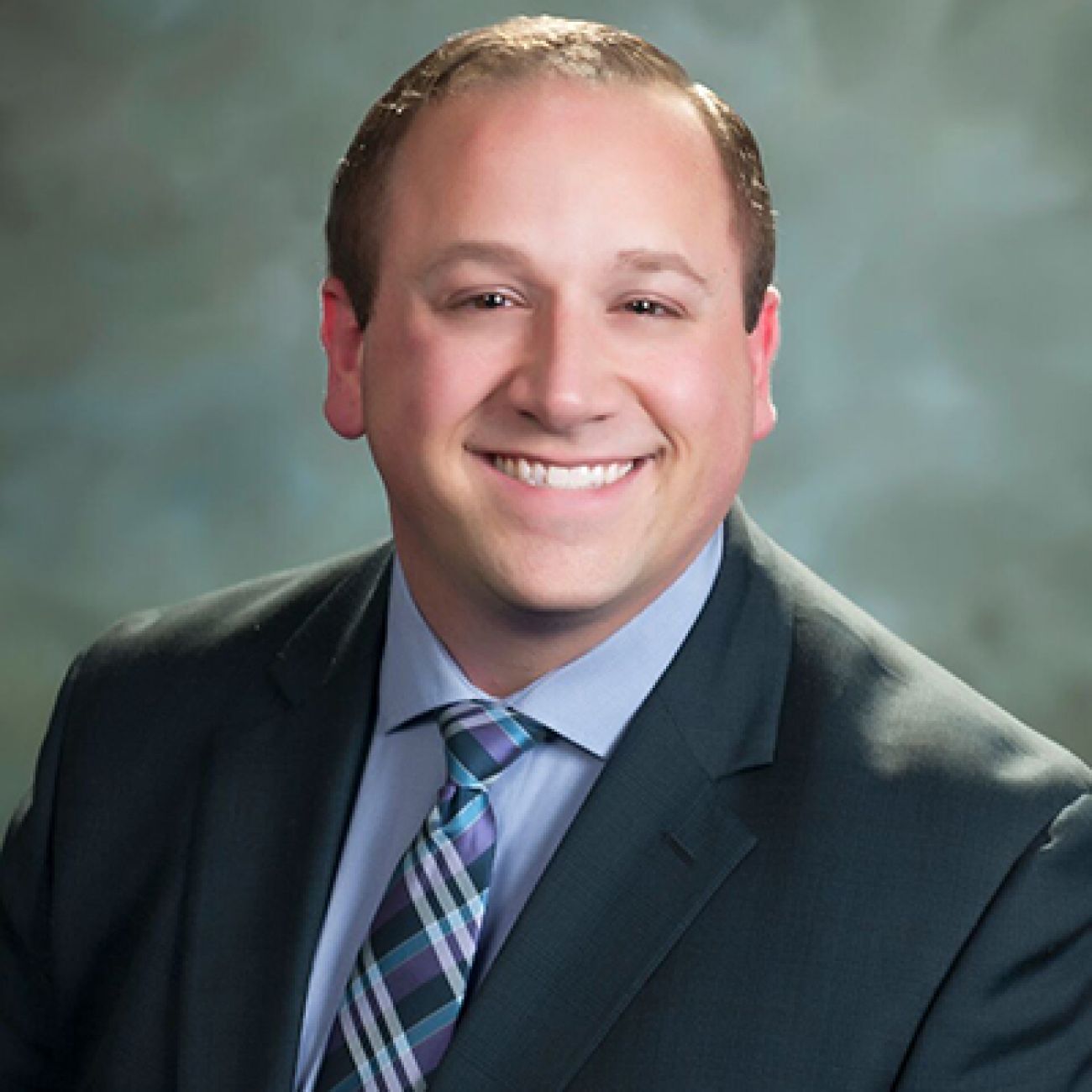 "There's a lot of catch-up to do" after COVID-19 disrupted routine health care, said Dr. Matthew Hornik, president of the Michigan Chapter of the American Academy of Pediatrics.
"The more the vaccine rates drop, the more those diseases can spread in that community — and it's not just COVID right now. It's measles, it's chickenpox," Hornik said.
In 2019, dozens of Michiganders were infected with measles as part of a national surge that reached into 31 states — the highest number since 1992. The Centers for Disease Control and Prevention concluded that 86 percent of the cases were associated with outbreaks in "underimmunized, close-knit communities." And chicken pox made a comeback in 2015 in Muskegon County, among at least some unvaccinated children and traced back to a school bus ride, according to the CDC.
Pertussis, also known as whooping cough, the highly contagious respiratory illness that killed Francesca, has returned several times to Michigan — peaking in 2010 with more than 1,500 confirmed cases, and again in 2014 with more than 1,400 confirmed cases.
The dip in vaccines during the pandemic has been variable across Michigan, according to a state report addressing COVID's impact on immunizations. For example, vaccination rates dropped in several Upper Peninsula counties, but also in counties dotting the northern and central mitten and other parts of lower Michigan. Vaccine rates in nine counties remained relatively unchanged or even increased, notably Menominee and Schoolcraft, which increased rates by 8.4 and 7.3 percentage points, respectively.
The poor are most vulnerable
The pandemic also took a bigger toll on vaccine rates for poor children, said Adams, the state's immunization director.
Among toddlers, Michigan saw a 6.8 percent drop in vaccine coverage in those enrolled in Medicaid during the pandemic — falling to a 10-year low of 64.7 percent as of Oct. 31. Coverage rates for children not in Medicaid rebounded nearly to a pre-pandemic rate of 75.1 percent, according to the same state report.
For families with limited income, "what are you going to use your money for — groceries? gasoline? heat? — things that are a necessity," Adams said. "And you may not be going to the provider office, missing a day of work, to take your child to get vaccinated."
In just days, gone.
But the tragedy of Francesca McNally's short life shows that poor children aren't the only ones at risk. Francesca's family lived in a mostly affluent town in Oakland County.
When she was born in 2012, she was too young to be fully vaccinated against pertussis. Babies and others who are not yet vaccinated are protected, instead, from herd immunity in the community.
A healthy baby at about 12 weeks old, Francesca had a mild cough on a Wednesday — something Veronica McNally noticed on a walk with her.
Her parents took her to a doctor, but she grew worse. Lethargic. Not eating. At an emergency room days later, a doctor assured the McNallys "she's going to be okay," Veronica McNally recalled.
"The next day was Mother's Day, and she wasn't okay," McNally told Bridge.
The couple turned to C.S. Mott Children's Hospital in Ann Arbor, where the baby was immediately admitted to the pediatric intensive care unit. Her parents last saw her conscious as she was being baptized, even as a medical team prepped her tiny body for a ventilator.
Francesca died May 17, 2012.
By the day of her funeral, her parents — both attorneys — had established the nonprofit Franny Strong Foundation, which through an I-Vaccinate campaign encourages parents to immunize their children.
Veronica McNally also has become a national proponent of vaccinations.
On Thursday, Francesca's birthday, her mom sat in another day-long, virtual meeting as the consumer representative of the CDC's Advisory Committee on Immunization Practices, the committee that has recommended, among other things, the Pfizer vaccine for children as young as 5 years old.
At the vote in November, McNally noted the 94 U.S. children whose deaths had been linked to COVID at the time: "I am really doing this to prevent Number 95, the 95th death," she said.
Thursday's CDC agenda was set to take up discussions about vaccines that would protect children against cholera, hepatitis, and tick-borne encephalitis.
Veronica McNally's work helps "get clear-cut answers" to parents, said MDHHS' Adams, whose Lansing office features a poster of Francesca.
"She continues to advocate for parents to know an unbiased truth, and to get messages out to parents, and the information they need, so they can understand the reasons vaccinations are important and how to protect their child," said Adams.
Meanwhile, pediatricians' offices throughout Michigan will continue to spend more time these days cold-calling families who slipped away from routine check-ups — trying to schedule regular immunizations, among other things, said Hornik, at the pediatricians association.
"There's a lot of catch-up to do," he said.
We're not just a news organization, we're also your neighbors
We've been there for you with daily Michigan COVID-19 news; reporting on the emergence of the virus, daily numbers with our tracker and dashboard, exploding unemployment, and we finally were able to report on mass vaccine distribution. We report because the news impacts all of us. Will you please support our nonprofit newsroom?