Outdoor visits now 'expected' at Michigan nursing homes, state says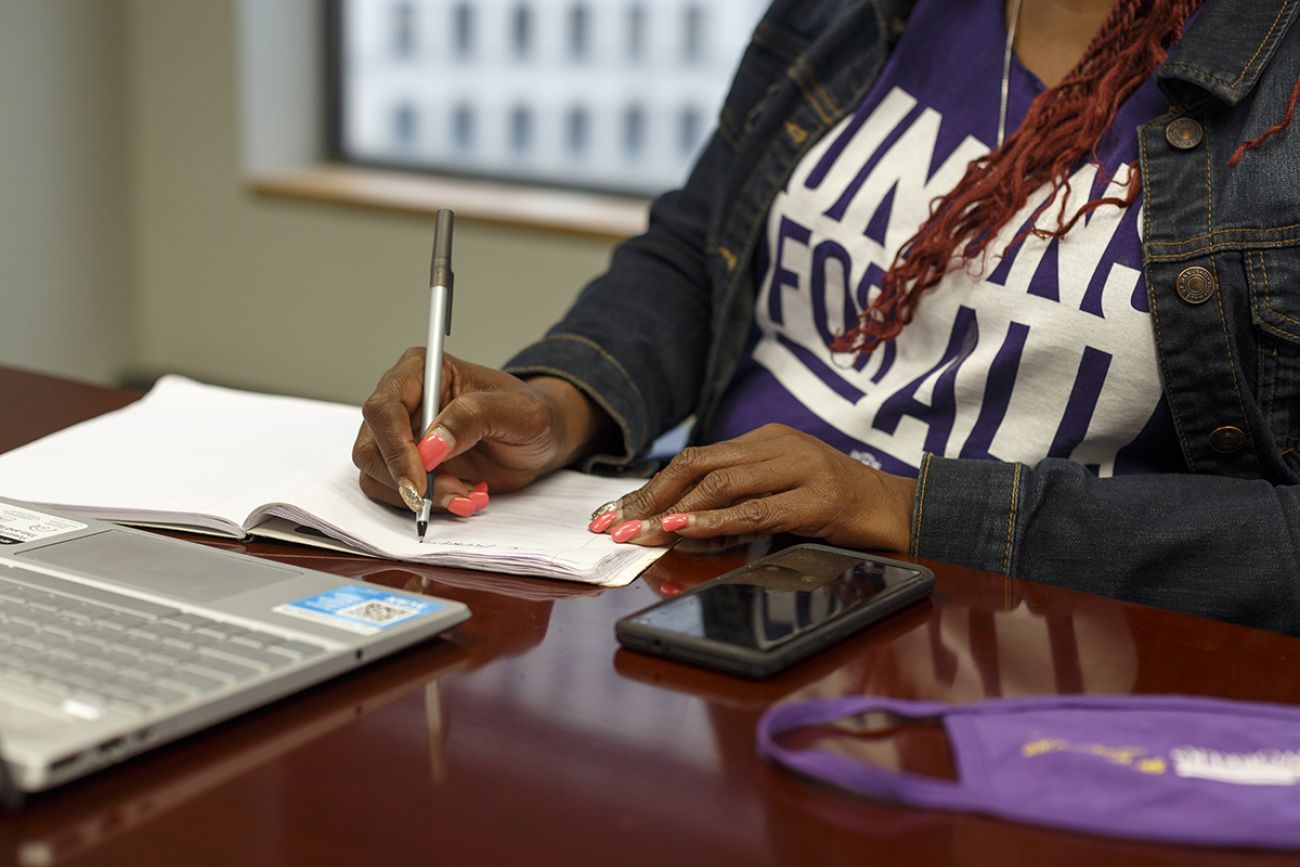 Michigan's nursing homes can now allow outdoor visits — a long-awaited development for 34,000 residents who have been largely isolated inside nursing homes and other residential care facilities since COVID-19 hit Michigan six months ago.
Proposals sent to Gov. Gretchen Whitmer last week also suggest another perk may soon follow: visitor volunteers. If accepted by Whitmer, it would allow loved ones to see residents in the flesh after months of separation.
The emergency order signed Thursday allows outdoor visits for masked visitors at residential care facilities, including nursing homes, hospice residences, juvenile justice facilities, and others, that have been free of facility-onset COVID-19 cases for 14 days. Some limited visitation was permitted earlier this year; for instance, where residents were deemed in "serious or critical condition or in hospice care."
But nursing home advocates and families had repeatedly complained that some facilities interpreted the wording too narrowly, allowing visitors only for residents' final hours.
The new order, which takes effect Tuesday, allows nursing homes to open up outdoor visitation, and "we expect they will provide it," Robert Gordon, director of Michigan Department of Health and Human Services, told Bridge Michigan Thursday, even as he defended the state's restrictions since the outbreak.
"The limitations on visitation have saved lives, and at the same time, we know that the limitations have also caused hardship, and we're glad to be able to relax some of those limitations in a smart, evidence-based way," he said.
Still, family members shouldn't plan to rush tomorrow to hug loved ones.
Visits must be scheduled. In addition to having no new cases of COVID-19 for 14 days, a facility must ensure visitors maintain a six-foot distance and wear masks. Facilities must also be able to provide space to protect visitors and residents from the sun and harsh weather.
Facilities also must:
Limit residents to two visitors each visit and ensure they comply with six-foot social distancing,

Provide personal protective equipment for visitors who don't have it,

Continue to ban visits with residents in isolation or under observation for COVID-19 symptoms.

And may impose "reasonable time limits."
Visitation volunteers
The Whitmer administration is also considering a proposal that would make it easier for family members to get inside nursing facilities.
Whitmer's Michigan Nursing Homes COVID-19 Preparedness Task Force issued 28 recommendations last week, including that nursing homes be encouraged to recruit "Visitation Volunteers." That would allow nursing homes to have family members volunteer at homes, giving residents an opportunity to see loved ones inside.
Related stories:
In return, volunteers could be trained in topics such as infection control, and help to relieve overworked staff of some of the burdens associated with visits.
"It could mean that a family member could serve in that capacity and be there multiple days a week and still be able to see their loved one and help others be able to do that as well," said Salli Pung, who oversees the Michigan Long Term Care Ombudsman program, which advocates for residents in long-term care.
"It's creative," said Brian Lee, executive director for Families for Better Care, a Texas-based national nonprofit, and a former long-term care ombudsman in Florida. Lee said the few other states that are starting to allow family visits haven't done "anything as creative as what they're proposing" in Michigan.
Volunteers could schedule visits, help ensure visitors wear proper personal protective equipment, and wipe down visiting areas — relatively easy tasks that take staff time away from more skilled care in nursing homes and other long-term care facilities.
Becky Burford's reaction? Sign her up. Like, now.
Burford's visits with her 76-year-old brother, Mike, have been at a distance. She stands on the lawn at The Whitcomb Senior Living Community in St. Joseph; he's on a porch, confused about why she can't come closer.
With dementia, he often loses things, and recently lost his phone charger, Burford said. That means she hasn't heard from him in several days, even though he used to call her multiple times a day.
She and other family members have had to rely on staff to connect them. If she could only visit, she said, she could help him find his charger, tidy his room, and help make sure his laundry and linens are clean.
The volunteer program, if Whitmer approves it, would formalize a practice employed by intrepid family members elsewhere.
In Florida, Mary Daniel took a part-time job washing dishes at a nursing home so she could see her husband. Her work helped fuel a Facebook group, Caregivers for Compromise, from which a Michigan chapter also spun off.
"We've seen the stories. People will say 'let me clean the toilets. Let me do the dishes. Just let me in,'" Burford said.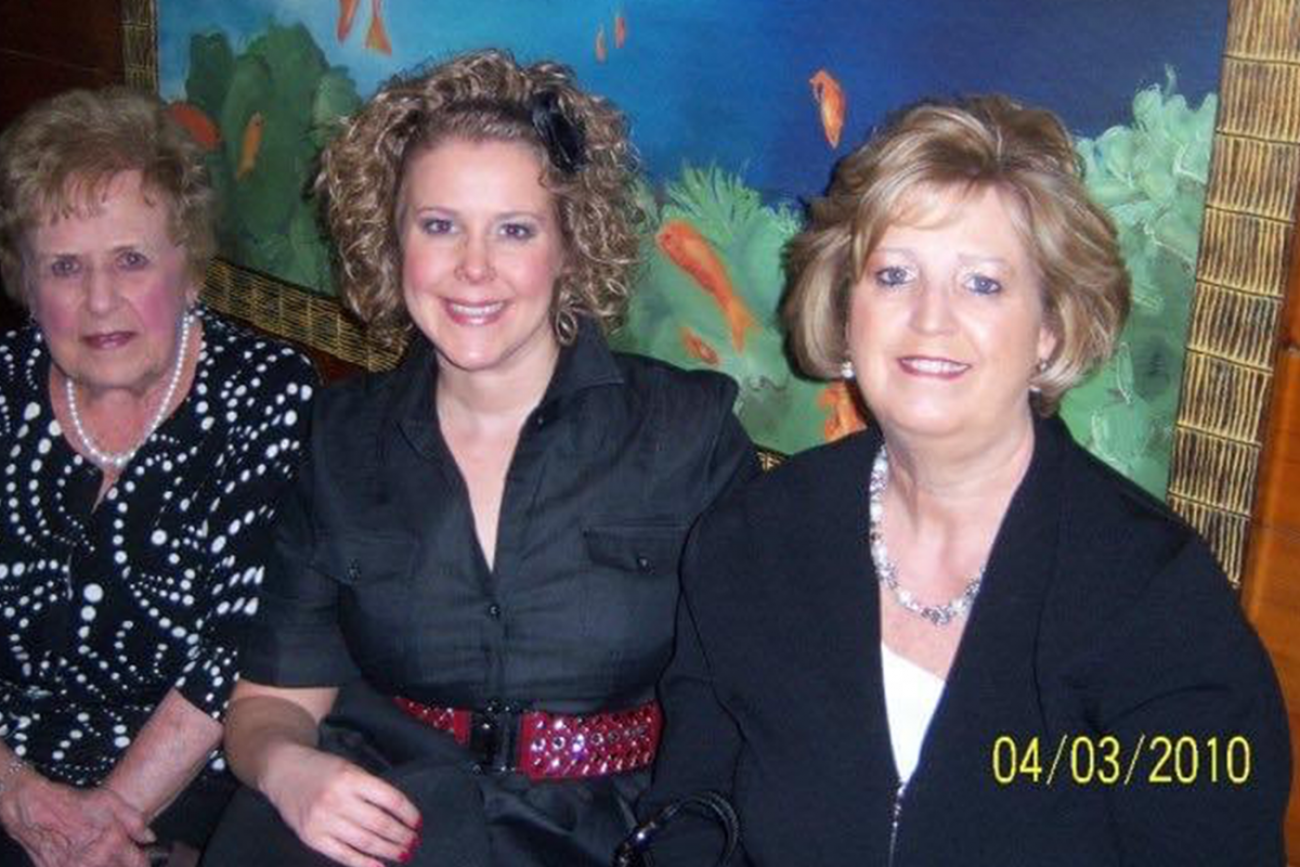 The volunteer proposal was among other recommendations that included improving access to personal protective equipment, recruiting and training more staff, and — critical for family members concerned about residents' isolation — reopening small-group activities and communal dining.
The pandemic's toll on nursing homes "has been devastating for families, and we hope these [recommendations] finally will turn this around," said Melissa Seifert, who oversees government affairs for AARP Michigan and is a member of the task force.
While the recommendations may seem like common sense, the "visitation volunteers" idea was novel, said state Sen. Rosemary Bayer, D-Beverly Hills, whose mother, a retired psychiatric nurse, is a nursing home resident. Her mother, Mary Ann Bayer, tested positive for COVID-19 this year and was moved several times, Bayer told fellow senators in June.
Without regular contact with outside family members, residents lose hope and the will to live, the senator said.
"They're so miserable, they're so lonely and they're so bored," she told Bridge on Wednesday.
Bayer visited her mother regularly before COVID and said she and family members of other residents did everyday chores that not only improved residents' quality of life, but offered relief to staff. Relatives laundered clothes, helped with meals and tidied rooms.
"Family members are volunteers, really," Bayer said. "If you're going to be there anyway, can you help with these other tasks — managing the visitors' area, managing the schedule, moving people to a church service?"
Loosening restrictions on nursing homes can be tricky. COVID-19 is particularly contagious in congregate settings and poses greater risks to seniors and those with underlying conditions. In Michigan, 2,122 of the state's 6,552 COVID-19 deaths as of Thursday, about 1 in 3, were nursing home residents. Another 21 deaths were among nursing home staff, according to state data.
Whitmer's orders have banned communal dining and other such activities and have left to the discretion of nursing homes to begin limited visiting. But many nursing homes have refused visitors altogether, Pung and others have said.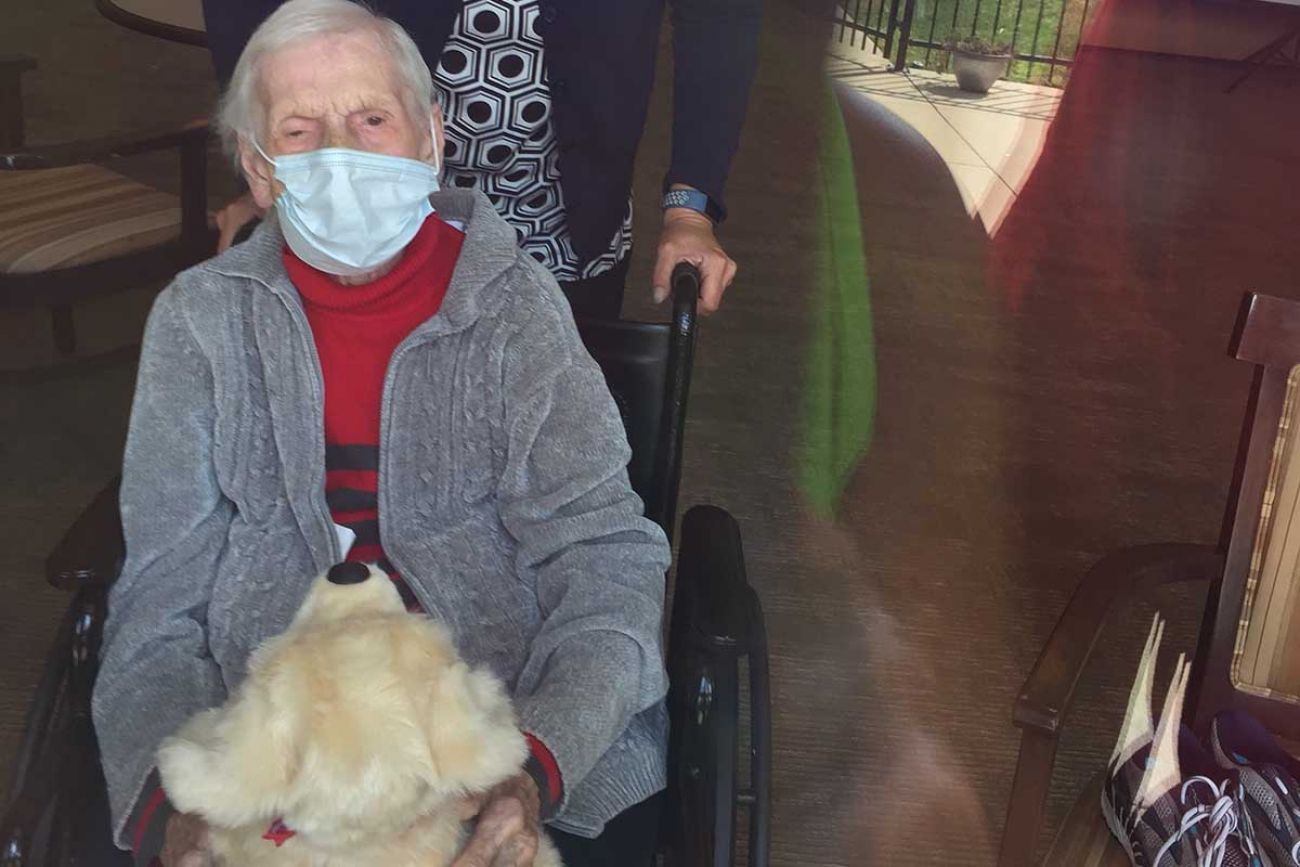 With a better understanding now of how the virus spreads, and broader availability of testing and PPE, nursing homes can crack open their doors using "fine instruments" such as volunteers and strict safety protocols, rather than the "blunt instrument" of lock-down, Dr. Betty Chu, chair of the governor's task force, told Bridge.
A new balance
In Farmington Hills, Roberta Hamann said she'd be thrilled to take volunteer shifts and assist with the safe reopening of nursing homes.
A retired process expert for Chrysler, she said she can help brainstorm the protocols to allow families to safely see their families in a comfortable, relaxed environment.
Hamann said she broke down in tears last week when she finally saw her own mother, Helen Collins, earlier this month. At 97, Collins' frame had shrunk to 98 pounds, and Hamann was thrilled Wednesday when she was able to persuade her mother — a former assembly line worker and single mom — to eat some soup and rolled-up turkey.
"People are desperate. I was willing to get arrested. I have a big mouth. I called. I threatened. I begged. People are at the end of their lives," she said.
Volunteer? Sure, she said: "I'll do whatever they need me to do."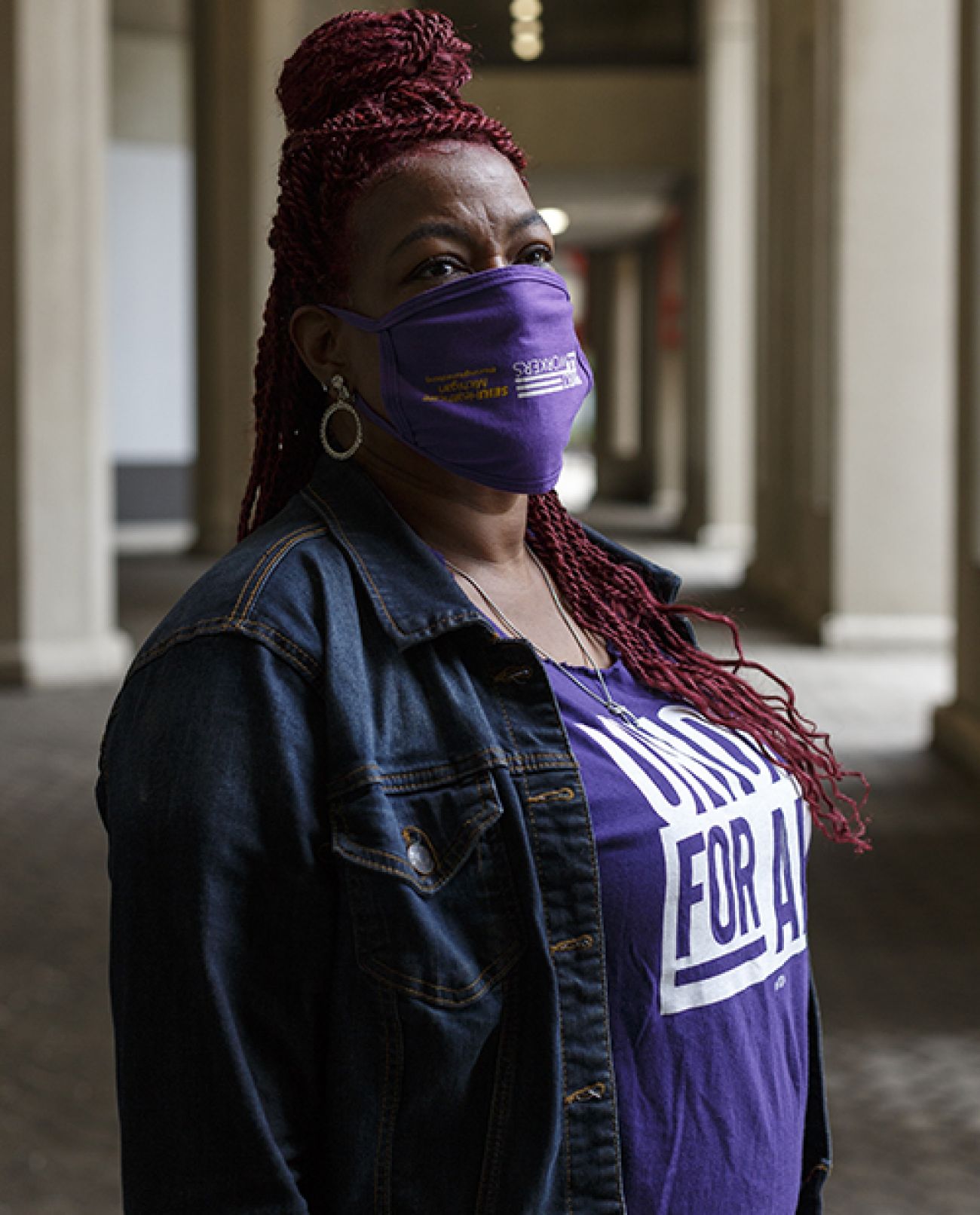 Trece Andrews, a steward with SEIU Healthcare Michigan, said she worries that nursing home owners may see volunteers as a replacement for paid staff who are specially trained and have relationships with residents throughout the home.
Task force members, she said, suggested that "staffing was low because of training. I said, 'no, it's because of poverty wages,'" she said.
Still, she said, those concerns have been temporarily outweighed by the immediate, desperate need to connect nursing home residents to their families.
For now, "it's a good recommendation because some people like to volunteer," she said.
We're not just a news organization, we're also your neighbors
We've been there for you with daily Michigan COVID-19 news; reporting on the emergence of the virus, daily numbers with our tracker and dashboard, exploding unemployment, and we finally were able to report on mass vaccine distribution. We report because the news impacts all of us. Will you please support our nonprofit newsroom?