Rural Michigan needs doctors. Paying their debts may be an answer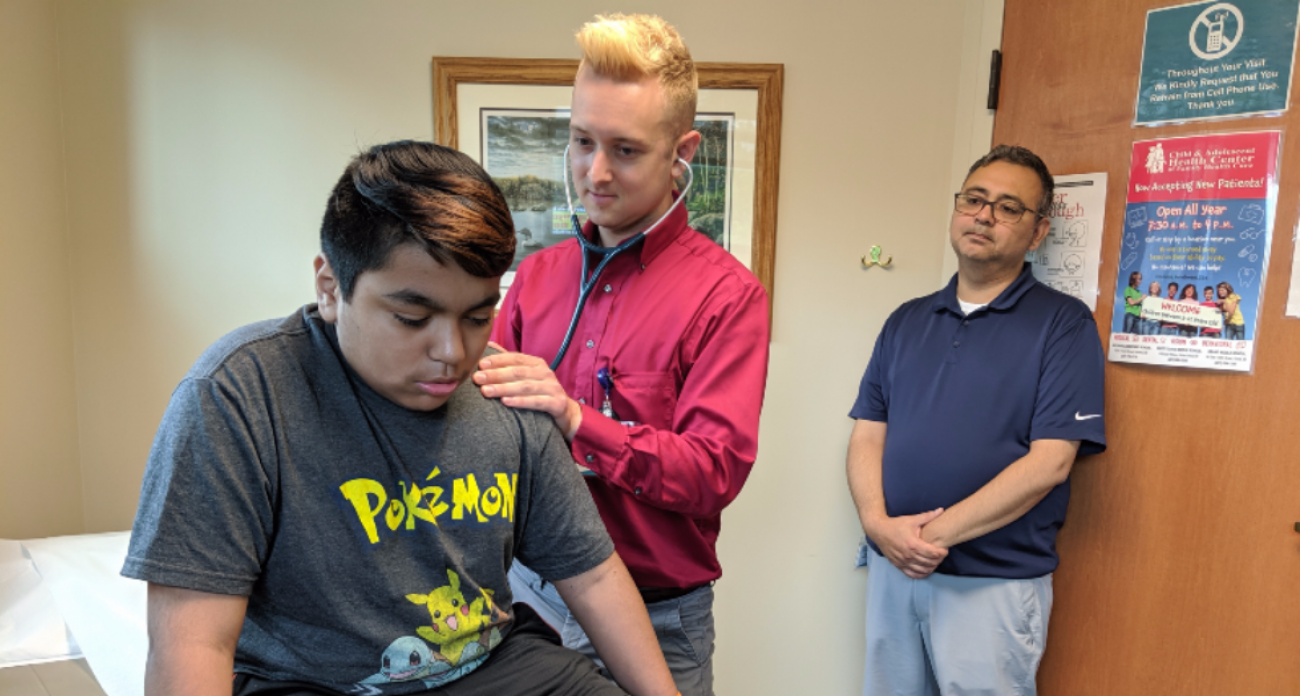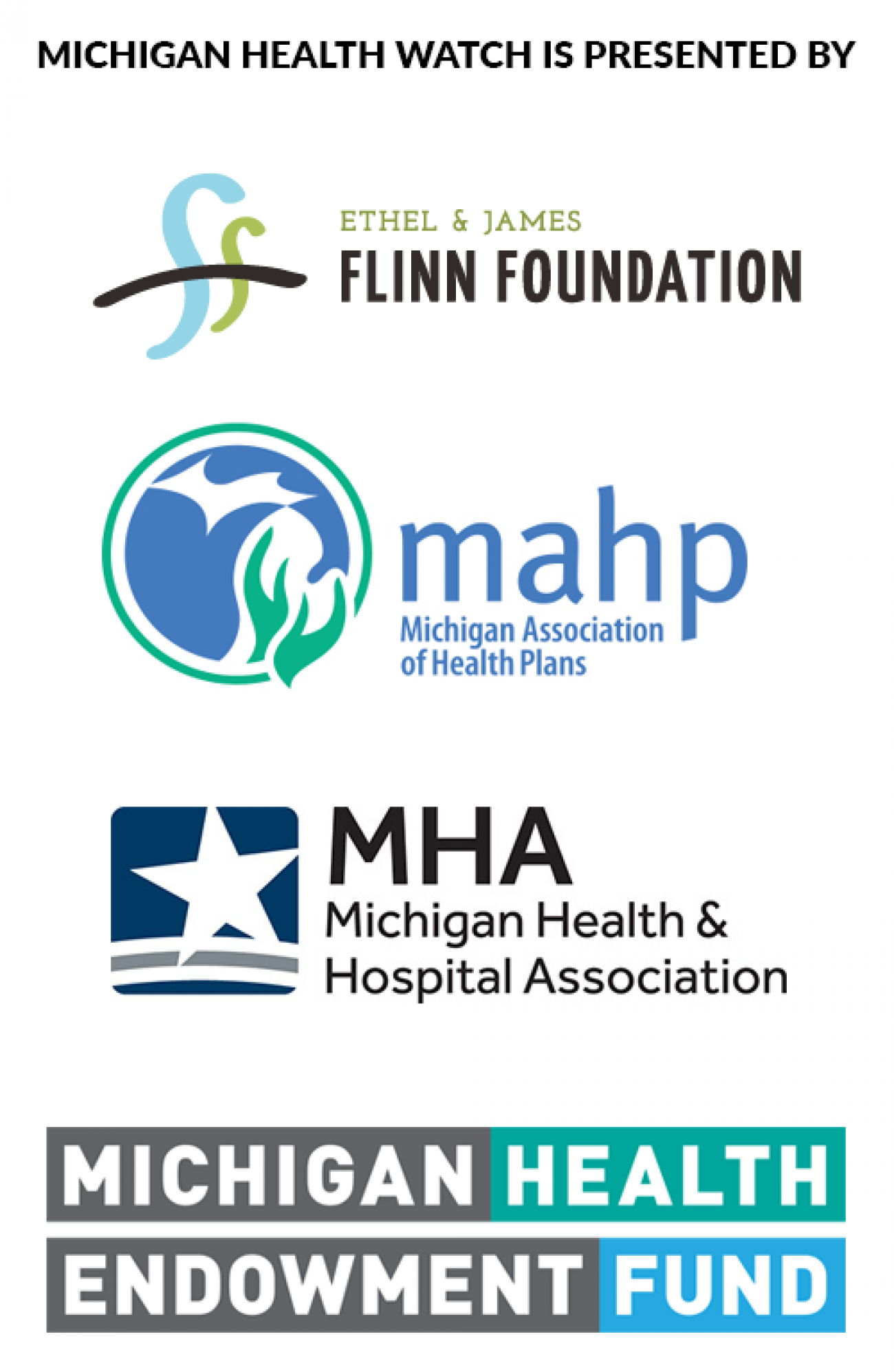 Student loans opened the door to his career in medicine, but Brett Stacer's $700 monthly bill to repay them landed him in a town he'd never heard of: Grant, Michigan. Population: fewer than 1,000 residents.
The 29-year-old physician assistant had assumed he'd work in a large facility in Grand Rapids after graduating in December 2016 from Grand Valley State University. Saddled with a $100,000 debt, though, his Google search on "student loan repayment" sent him to tour the little town along a rural stretch of west Michigan.
Stacer said he recognized the diversity of patient needs that would require more than the "cookie-cutter medicine" of a more specialized practice -- and signed up for a state program that repays student debt of doctors and other clinicians who agree to work in Michigan's underserved communities.
Now, a new bill in the state Legislature hopes to wipe out even more student debt to shore up a critical lack of doctors in parts of rural and urban Michigan. The legislation from Sen. Curt VanderWall, R-Ludington, would bump the ceiling in the Michigan State Loan Repayment Program to $250,000 from $200,000 for professionals who agree to work 10 years in underserved areas.
The bill comes as the policymakers in Michigan and nationwide scramble for solutions to a clinician shortage in some areas. Nationally, the Association of American Medical Colleges predicts a physician shortfall of up to 55,200 primary care physicians and up to 65,800 non-primary care physicians and specialists by 2032.
Immediately, Michigan needs another 1,000 health care professionals, according to the U.S. Health Resources and Services Administration, or HRSA, including:
524 primary care doctors for areas representing 2.8 million residents

338 dental professionals for areas representing 1.4 million Michigan patients

And 209 mental health professionals in areas representing 4.2 million residents.
Michigan's current loan program requires professionals to serve at least one two-year stint in underserved areas, and pays up to $40,000 per year toward their debt. VanderWall's proposal would boost the cap for those who agree to serve a decade.
The hope is young medical professionals would stick around for the long haul, said VanderWall, who added he's heard of no opposition to his bill.
"If we don't solve [the doctor shortage problem] today, we're going to pay for it later," said VanderWall, chairman of the Senate Health Policy and Human Services Committee.
"It's a small investment to the future health care throughout the state."
Already, Michigan arguably has one of the most robust state-sponsored medical loan repayment programs. It's available for doctors, nurse practitioners, physician's assistants, dentists, certified nurse midwives, clinical psychologists and others.
In 2018, Michigan sent doctors and clinicians to 150 providers, the most in the nation, according to HRSA. California was second with 123.
Since 1991, 1,013 clinicians in Michigan have practiced in underserved areas, including 696 in rural sites, according to numbers provided by HRSA to Bridge Magazine.
Michigan budgets $1.5 million per year for the program, which is supplemented by federal funds and local matches. Since 2015, Michigan has required employers such as health clinics to pay 20 percent of clinicians' debts, while the state and federal governments split the remaining 80 percent, said Beth Nagel, director of the planning division of the Michigan Department of Health and Human Services.
VanderWall's bill doesn't increase the state's funding, and a Senate Fiscal Agency analysis warned that could make the program available to fewer doctors if it leads to a spike in decadelong commitments.
Personal touch
Stacer was hired to serve in the town of Grant by Family Health Care based in Baldwin, located in the rural northwest stretch of Michigan's mitten represented by VanderWall.
On a recent afternoon at the clinic, Stacer saw a teenager to a discuss asthma medicine, a volunteer firefighter for a check-up, and a man in pain -- his head hung low because of another white-hot migraine.
Now in his second year, Stacer connects names on patient files to the faces in local grocery stores and among the sea of caps and gowns of this spring's high school graduates. He's been there for pregnant first-time moms and offered well checks to their new babies.
"I feel like I've already here for these bigger moments in people's lives," he said.
The future is tough to predict, he said, but "I have no plans of leaving now."
In 2015, Michigan began tracking the long-time decisions of the doctors whose decisions were initially driven by student debt.
Of the 61 doctors who began two-year contracts on Oct. 1, 2015, 41 remained at those sites by Sept. 20, 2018 -- a full year after their first two-year contract was up, Nagel said.
Competition for doctors increases
VanderWall's proposal comes as student medical debt is soaring, as the average four-year cost of public medical schools has increased to nearly $250,000.
Doctors and clinicians who enrolled in the Michigan State Loan Repayment Program in 2017, for instance, carried average educational debts of $249,091, state records show. Debts averaged $90,320 for mid-level providers, including nurse practitioners, physician assistants, social workers and psychologists, according to the state.
As competition for doctors intensifies, some states are increasing loan forgiveness efforts.
California, for instance, is spending $340 million from an increase on cigarette taxes to wipe away debt for doctors who pledge to treat low-income patients for five years. Texas and Georgia set aside millions of dollars for grants for local hospitals to set up residencies. The idea is not only to keep the medical students in those states as they finish training, but also import them from other states.
The Michigan Loan Reimbursement & Employment Solution, or MiLES, offers $50,000 in tax-free loan repayment to doctors during residency in exchange for a two-year commitment afterward to practice in a medically underserved area of Michigan.
Federal legislation introduced this spring would expand what is commonly called the Conrad 30 program, allowing more international medical students at U.S. schools to remain after graduation if they commit to working in underserved areas. Another federal effort would boost the number of Medicare-funded residency positions, while several states including Michigan are adding slots for residencies so that students don't go elsewhere to finish their training.
We began looking at this [loan repayment program] with 'How do we juice this to make it work both for the doctor and the people they will serve?'" Sen. Curt VanderWall, R-Ludington.
VanderWall said patients in many areas simply don't have the access they deserve.
"We began looking at this [state loan repayment program] with 'How do we juice this to make it work both for the doctor and the people they will serve?' " he said.
A tough sell
Even after they land those young doctors, rural areas struggle to retain them, according to a 2017 study published in the Annals of Family Medicine. The study identified three characteristics working against young doctors and the communities trying to keep them: an already existing physician shortage, small populations and a lack of a nearby hospital.
"It's the absence of resources" that can be most overwhelming for a physician in underserved areas, said Mark Hamed, vice president of the Michigan Academy of Family Physicians.
Hamed straddles both realities. A family physician, he works most days for Henry Ford Health System, and he lives in Metro Detroit. But more than a half-dozen times a month, he makes a 210-mile round trip to pull 24-hour shifts in the emergency department of McKenzie Health System in Sandusky in rural Sanilac County.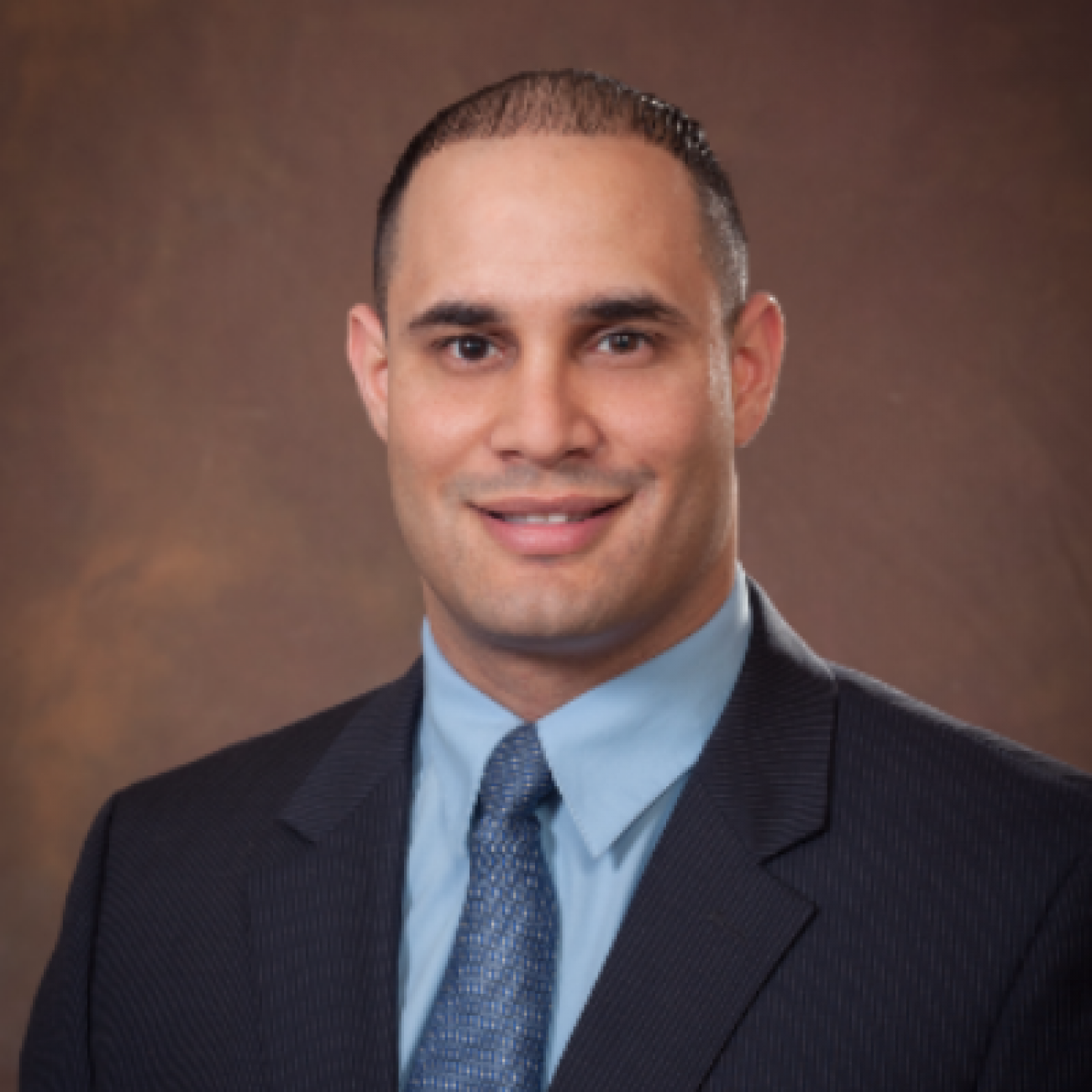 For his patients living in Michigan's Thumb, a referral to an endocrinologist can be a 100-mile drive, he said.
"They make this drive, they wait for two hours, they see the doctor for five minutes, and the whole thing leaves a bad taste in their mouths."
That means he and other doctors often work the phones after hours trying to find other referrals and options. And because these doctors carry such heavy patient loads, they end up taking notes home and charting late into the evening, Hamed said.
Telemedicine and other options have eased some pressures, he added.
"But [these doctors] care a lot, and there's a point that it takes away from their family life and their personal time," said Hamed, a father of three.
"When your kid comes up in the evening and wants to play and you have to say 'I'm sorry. I have to finish this chart,' it takes a toll on you."
Doctors in underserved but metropolitan areas can feel the same stresses, especially with a patient load that's largely under- or uninsured.
In an office decorated with family photos in northwest Detroit, Dr. Lameitre Lockhart was finally getting to her breakfast about 1 p.m. on a recent day as she reviewed patient files for the day.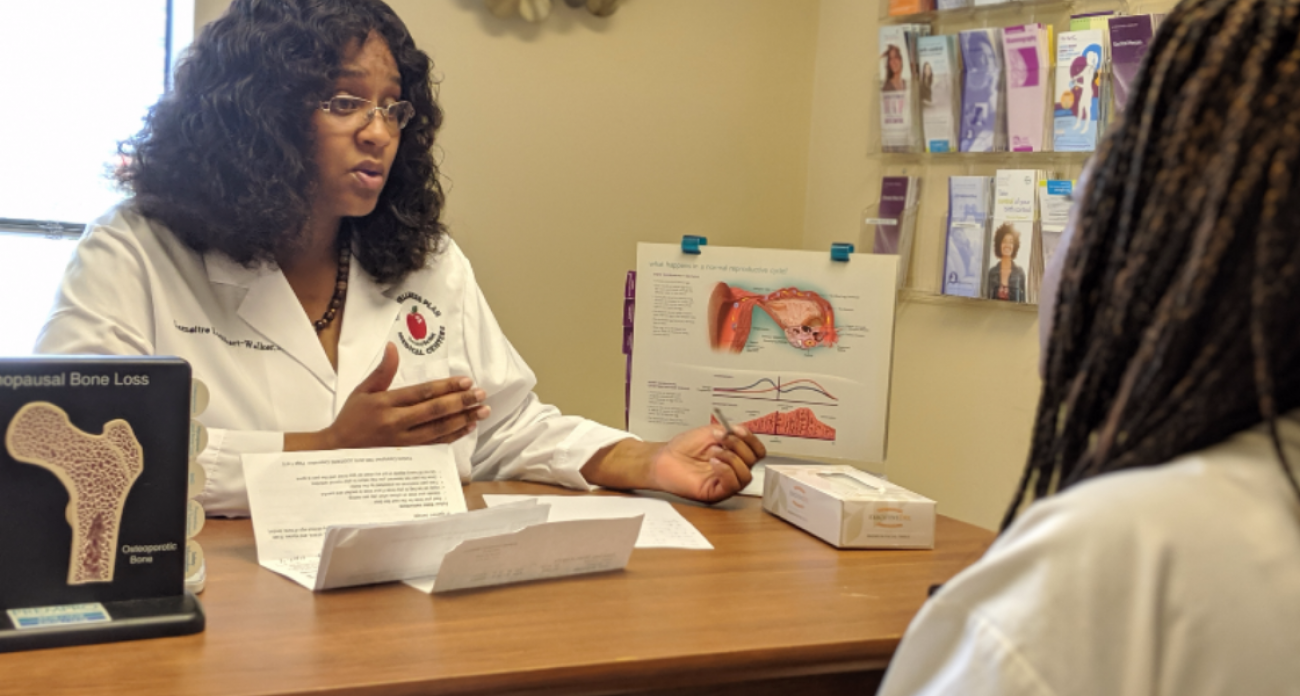 She echoed a common refrain of other ob-gyns in underserved areas: Many of their patients turn to them for everything from pap smears to blood-pressure problems to mental illnesses.
As it turned out, Lockhart's next patient was scheduled for a follow-up for a partial hysterectomy. She came in on a cane -- her knee so painful that she could barely walk, she said.
Lockhart and her staff spent about half of the 30 minutes researching the knee pain to before finally identifying it as a fluid-filled cyst.
But that's OK, said Lockhart, who's working off part of $244,000 in student debt seven years after finishing at Michigan State University and then Wayne State University's School of Medicine.
Her heart, she said, was drawn to this stretch along northwest Detroit, where patients' medical issues are entangled in the kinds of social determinants found in federally-qualified health centers -- a lack of transportation and insurance, complex family dynamics, a dearth of healthy eating options and places to exercise.
Lockhart, now a mother of four, grew up around here and completed her residency at nearby Ascension Providence Hospital in Southfield.
Right out of med school, she tried to open her own practice, hiring staff, paying leases and purchasing equipment, but she had to pick up a second job to make ends meet, she said.
"So while my heart might may be there to care for anybody that walks through the door is just not sustainable," Lockhart said.
Several years ago, she began looking for alternatives, landing four job offers, including one from the Wellness Plan. It was the promise of loan repayment through Wellness that made her decision easy.
She said she's never regretted it. The loan repayment plan not only returned her family life to her and made her career sustainable, it has offered a black female doctor in an area where, for some patients, medical care is sporadic and even mistrusted, she said.
"Nobody wants to feel like they're part of a patient mill. And I'm sitting down with them, looking them in the eye, and holding their hand, giving them a tissue when they're crying," she said. "That changes the doctor-patient interaction. And I think that there's something within me that drew me to want to do this."
Debt loan repayment programs for doctors, she said, provides underserved "trained clinicians and not be just stuck with the subpar. That's the beauty of it for me and for the patient."
Only donate if we've informed you about important Michigan issues
See what new members are saying about why they donated to Bridge Michigan:
"In order for this information to be accurate and unbiased it must be underwritten by its readers, not by special interests." - Larry S.
"Not many other media sources report on the topics Bridge does." - Susan B.
"Your journalism is outstanding and rare these days." - Mark S.
If you want to ensure the future of nonpartisan, nonprofit Michigan journalism, please become a member today. You, too, will be asked why you donated and maybe we'll feature your quote next time!