Pregnant in rural Michigan? Fill up your gas tank for delivery day.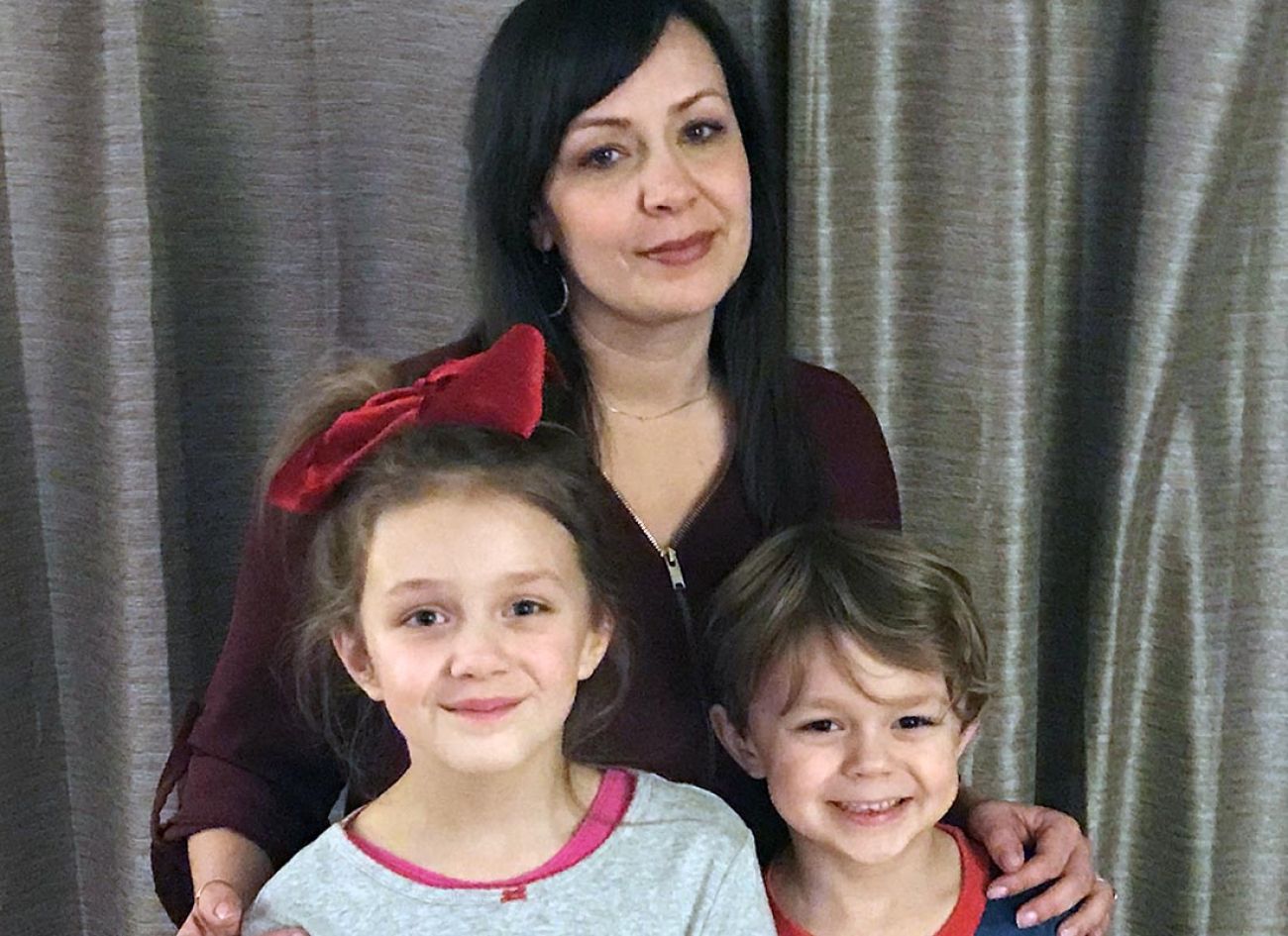 From harrowing personal experience, Kristin Scaife knows what it's like to be an expectant mother far from a hospital with a maternity ward.
Twice – in 2010 and 2012 – the elementary school teacher faced a two-hour drive from her family's Upper Peninsula home in Grand Marais to give birth.
She barely made it the second time. As contractions grew severe, she and her husband, Warren, were forced to stop at a hospital in Munising whose obstetrics unit closed decades before. Doctors put her into an ambulance that sped the last 46 miles to Marquette General Hospital, where doctors performed an emergency C-section.
"I'm lucky I made it," Kristin Scaife said. Fortunately, her children Sofia, 8, and Hudson, 10, are doing well after their adventurous births.
Ordeals like Scaife's could become even more commonplace as two more rural Michigan hospitals shuttered their obstetrics units in 2018. That makes 11 such closures in the past decade.
Related: Where have all the babies gone? Michigan births lowest since 1944
Related: Rural Michigan needs doctors. Paying their debts may be an answer
Baby docs fewer, far between in rural Michigan
The number of counties without obstetric care at local hospitals jumped in the last 10 years, with 400,000 more people living in counties without OB units at their hospitals, a 50 percent jump from 2008. Click on a county to see which do not have OB units.
Source: Michigan Health & Hospital Association
Fifty miles northeast of Grand Rapids, Sparrow Carson Hospital in Carson City closed its its obstetric ward in May citing a dwindling number of patients. South of Battle Creek near the Indiana border, Sturgis Hospital ended birthing service in December.
That continues a downward spiral in rural obstetrics care, forcing longer drives to give birth ‒ journeys experts say can jeopardize the health of mother and baby.
A new federal law aims to place more OB-GYNs in rural hospitals by providing financial incentives to doctors. To Michigan's west, the University of Wisconsin recently started an innovative program to train more of these specialists in rural areas of that state.
Michigan, meanwhile, has no dedicated program to get more of OB-GYNs into underserved areas of the state.
And with childbirths falling statewide, the financial forces imperiling these services grow more ominous. Fewer births ‒ in areas where overall population is falling as well ‒ make it even tougher for rural hospitals to operate a financially sustainable obstetrics unit.
"It is a very serious problem. It's only been growing over time," said Marianne Udow-Phillips, executive director of the Center for Healthcare Research & Transformation at the University of Michigan.
"We know that people if they have to travel more, especially if it's a high-risk pregnancy, it's going to increase maternal mortality and infant mortality."
Udow-Phillips said this issue is symptomatic of broader health care gaps, as rural Michigan continues to lag metropolitan areas in a range of health care services, chief among them a shortage of primary care doctors.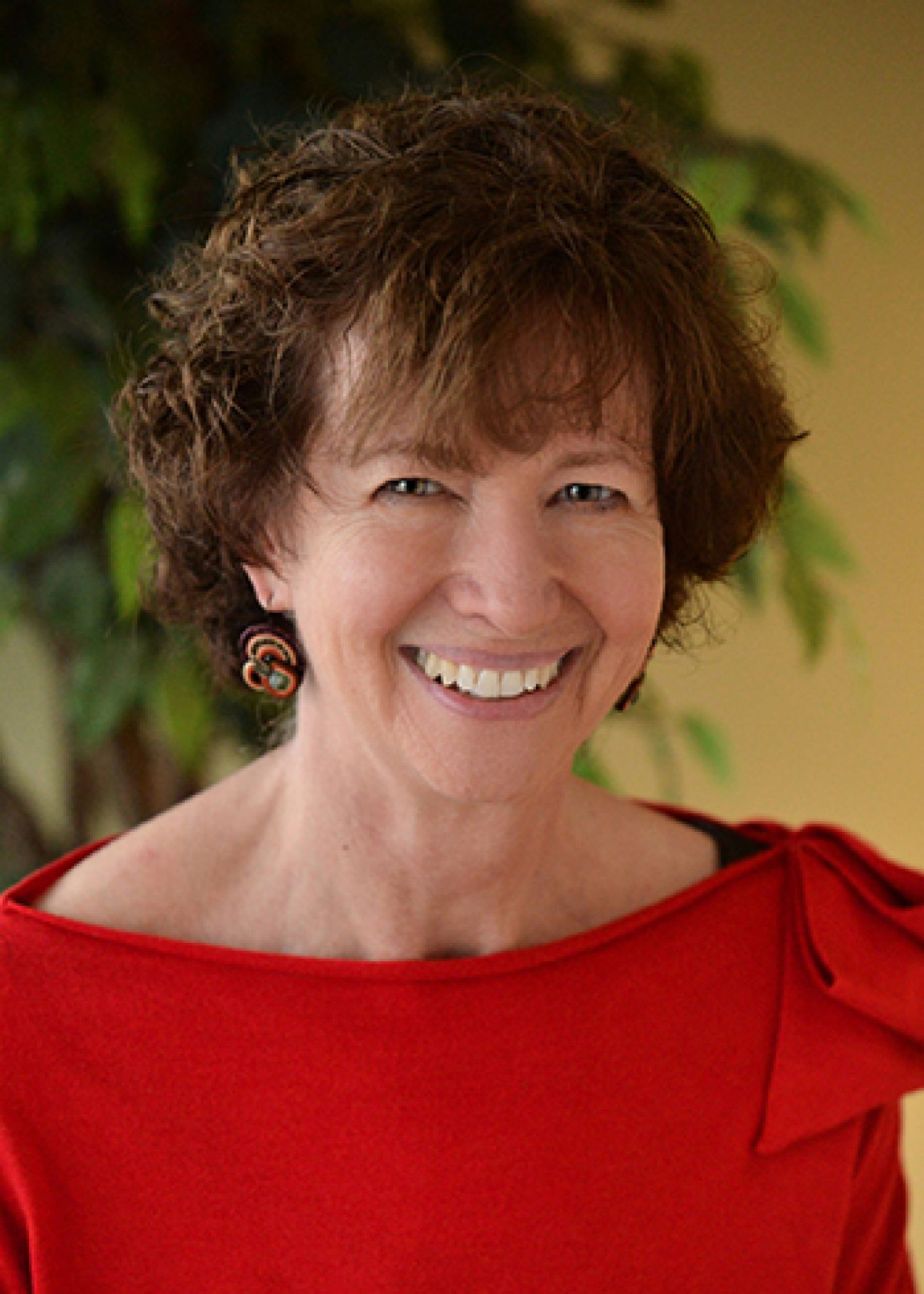 A 2015 study by the nonprofit Citizens Research Council found that four rural counties in Michigan ‒ Cass, Keweenaw, Lake and Oscoda – consistently fell below recommended ratios of primary care physicians to population in every primary care field it examined except family practice. Dozens of rural counties have no psychiatrist, the report found, "demonstrating a severe shortage of this specialty in Michigan."
More than a dozen rural Michigan counties also lack physicians qualified to prescribe buprenorphine, one of the prime treatment tools in the opioid crisis.
The vanishing hospital
In the 1980s, there were more than 220 Michigan hospitals. Today there are 133 with 81 offering obstetrics units, according to the Lansing-based Michigan Health & Hospital Association.
But most are clustered in urban or metropolitan areas, leaving residents in much of rural Michigan 30 minutes or more from a hospital with an obstetrics unit or even a practicing OB-GYN. Residents in 36 of Michigan's 83 counties have no hospital with obstetrics care, according to the MHA. That's up from 25 in 2004, with most of these underserved counties in the U.P. or in the northern half of the Lower Peninsula.
That parallels national trends, as 179 U.S. rural U.S. counties lost access to hospital obstetrics between 2004 and 2014.
That means longer drives for expectant mothers, not just for delivery, but routine prenatal care. It also makes it harder for rural hospitals to recruit OB-GYNs when those doctors can choose a larger hospital with flush OB-GYN staffs to spread the workload of baby delivery.
"You can't have one (OB-GYN) on call 24 hours a day," said Laura Appel of the Michigan Health & Hospital Association.
"Everybody that is trying to staff a rural hospital recognizes that you have to have people who want to live in a rural area. It takes a lot...where you might not have the resources to compete with a larger organization that offers more services and amenities."
According to the Michigan Health & Hospital Association, the 11 rural hospitals that have closed obstetric wards since 2008 stretch from the southern third of the state to mid- and northern Michigan.
The evidence says closures can have real health consequences.
In 2018, the University of Minnesota Rural Health Research Center found that patients in rural counties without hospital-based obstetric care were more likely to give birth outside a hospital, more likely to give birth in a hospital without OB units and more likely to deliver premature babies.
"These findings should raise concern about immediate and long-term health impacts for mothers and babies, especially in the most remote rural areas," said Carrie Henning-Smith, co-author of the study and the center's deputy director.
Analysis of U.S. medical data by Scientific American found that maternal and infant death rates are highest in the most rural parts of the country.
A Canadian study found that babies of mothers who traveled more than an hour to give birth are more likely to enter the intensive care unit. Those whose mothers traveled more than four hours were more likely to die.
Appel of the Michigan Health & Hospital Association said there's no one-size-fits-all solution, but some efforts hold promise.
Boosting, not cutting, care in Keweenaw
Halfway up the U.P.'s remote 100-mile long Keweenaw Peninsula, a rising number of expectant mothers counts on their small local hospital to give birth.
"It's very important to have it here," said Stacey Clisch, manager of the Aspirus Keweenaw Hospital obstetrics unit.
While its delivery totals might be modest compared to a big city hospital, Clisch noted that the number of births jumped from 96 births in 2013 to 200 in 2018.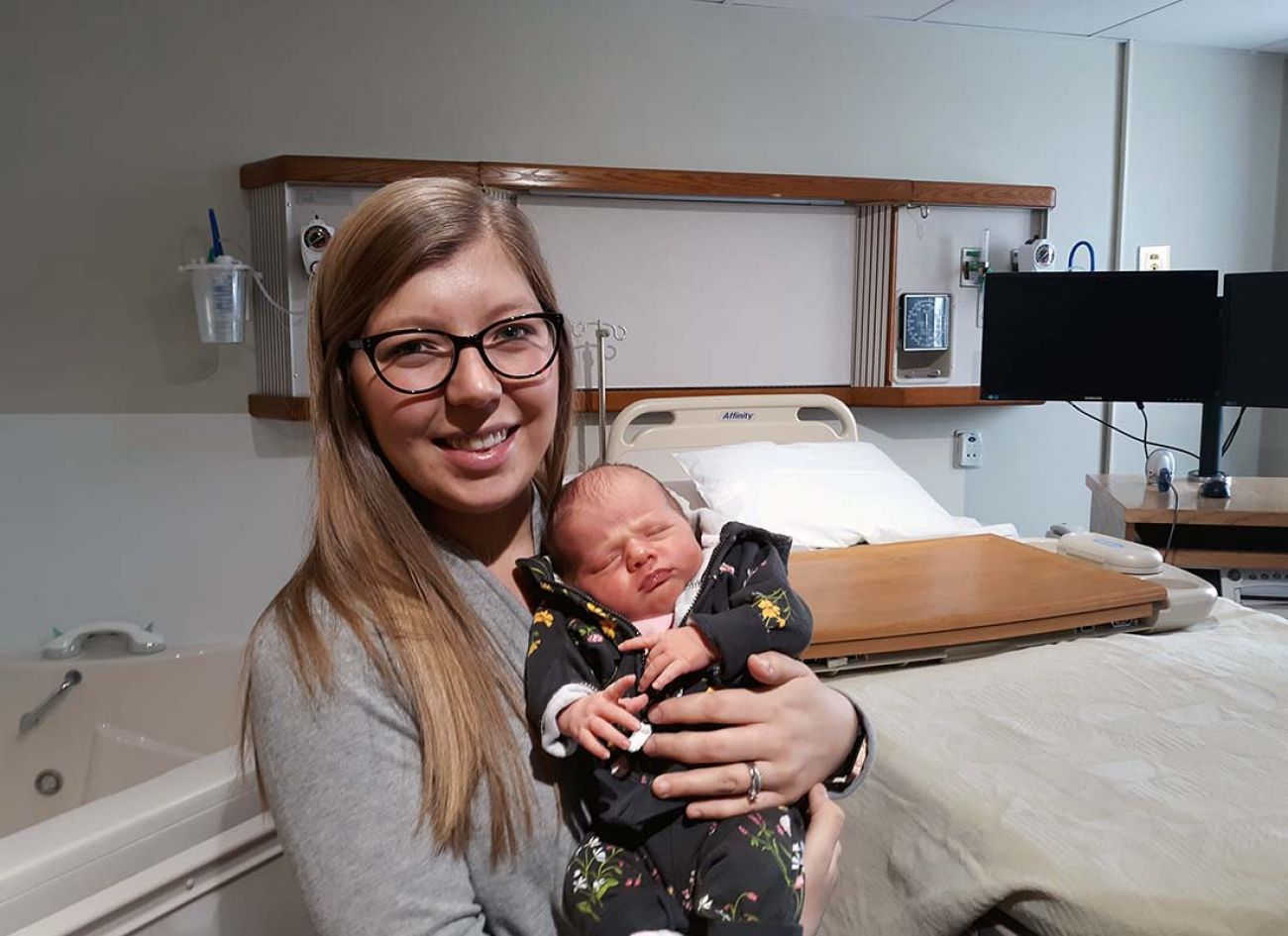 Clisch attributed the rise to upgrades like offering mothers labor and delivery in the same room, the option of epidural anesthesia and the area's only water birth suite. The hospital also recently added two nurse midwives, in addition to its lone OB-GYN.
"That's made a big difference," she said.
Cassie Parske, among the mothers who gave birth in 2018 at Keweenaw, is more than grateful she had a local option for the delivery. Her daughter, Lainey, was born Dec. 17 at 6 pounds and 9 ounces.
"I am super appreciative. We live about a mile from the hospital. It was nice being so close," she said.
Training OB-GYN's for rural life
In 2016, the University of Wisconsin School of Medicine and Public Health launched a rural residency program to train future OB-GYNs in rural hospital practice. The only program of its type in the nation, it's aimed at filling a maternal care gap in a state where one in three counties lacks an OB-GYN.
John Street, educational manager for the program, said it is targeted at physicians who genuinely want to practice in small towns.
"We train them, and hopefully they will stay in Wisconsin," Street said.
Michigan State University's College of Human Medicine has trained primary care physicians since the 1970s with a UP-based internship program. It launched a similar program in the Lower Peninsula a few years ago.
But that doesn't address the lack of OB-GYNs in rural Michigan.
"This is a very creative way to address the problem," Udow-Phillips of the Center for Healthcare Research & Transformation said of the Wisconsin program.
"This concept of having a rural residency program is something that other states, including Michigan, should take a look at."
Financial incentives to work in rural areas
Signed into law by President Trump in December, the Improving Access to Maternity Care Act requires the federal government to identify maternity care shortage areas.
Physicians from the National Health Service Corps are to be dispatched to the identified areas, which are expected to be largely rural. Corps physicians commit to practice in underserved areas in exchange for scholarships or repayment of their medical school loans.
In the meantime, rural Michigan obstetrics units remain vulnerable to some harsh economic truths: They're expensive to run and staff, and become even more costly when the number of expectant mothers using them falls.
Hospitals also lose money on births covered by Medicaid, which pays for about 44 percent of births in Michigan but at a lower rate than what private insurance pays for labor and delivery. In 2015, 16 Michigan counties had Medicaid birth rates of 60 percent or higher. Nearly all are rural.
Since many rural hospitals run on tight fiscal margins, that can force hard choices about what services they can offer and remain open. Obstetrics wards are often the first to go.
At Sturgis Hospital in St. Joseph County near the Indiana border, financial strains forced the closing of not only obstetrics, but the hospital's oncology center, hospice and wound and pain clinic as it eliminated 60 full-time positions.
"Health care is continually changing," said hospital President and CEO Robert LaBarge. "The old ways don't work for a small hospital any longer, so we have to embrace new ways of doing things."
At Sparrow Carson Hospital, officials tied its decision to close its obstetrics ward to a decline in births, as they fell from 360 in 2016 to 237 in 2017.
"This tough decision was made only after an extensive and careful review of Carson Sparrow Hospital's obstetric care services," said Bill Roeser, Sparrow Carson Hospital's interim president and CEO.
"The reality is, while our hearts desire to continue to offer this service to area families, we must remain focused on what is best for our patients —and that is to deliver outstanding patient-centered experiences."
Hospital officials suggested expectant mothers instead drive to Sparrow Hospital in Lansing, 50 miles away.
Only donate if we've informed you about important Michigan issues
See what new members are saying about why they donated to Bridge Michigan:
"In order for this information to be accurate and unbiased it must be underwritten by its readers, not by special interests." - Larry S.
"Not many other media sources report on the topics Bridge does." - Susan B.
"Your journalism is outstanding and rare these days." - Mark S.
If you want to ensure the future of nonpartisan, nonprofit Michigan journalism, please become a member today. You, too, will be asked why you donated and maybe we'll feature your quote next time!