Suicides, often linked to opioids, spike in rural Michigan and among young

About every five hours, a Michigan resident dies by suicide. Fatal drug overdoses happen even more frequently.
New research by the University of Michigan suggests an upsurge in opioid overdoses and suicides may be linked. This finding suggests that public health specialists may need to reexamine their approach to policies intended to prevent such tragedies.
Deadly toll
Rural Michigan counties led the state in suicide rates from 1999 to 2017. Click on a county to see the rate.
Source: U.S. Centers for Disease Control and Prevention
"Unlike other common causes of death, overdose and suicide deaths have increased over the last 15 years in the United States," Amy Bohnert, associate professor of psychiatry at the University of Michigan Medical School, told Bridge in an interview.
Both outcomes share "factors that increase risk for each.. (and) support the idea that they are related problems and the increases are due to shared fundamental causes."
Bohnert co-authored the study by U-M and the Veterans Affairs Center for Clinical Management Research, published in January in the New England Journal of Medicine. Across the U.S., deaths from suicide and unintentional overdoses went from a combined 40,000 in 2000 to over 110,000 in 2017, a rise of 168 percent.
The spike has been even more pronounced in Michigan ‒ rising three-fold from 1,100 to 3,300 over this same period, a disturbing mosaic of suffering across Michigan that treatment policies have failed to slow.
Related: Where have all the babies gone? Michigan births lowest since 1944
Large rural swaths of the Upper Peninsula and northern Lower Peninsula saw the highest suicide rates – in some counties, double the state average. Fueled by the opioid crisis, southeast Michigan urban areas like Wayne, Macomb and St. Clair counties led the state in overdose deaths from 2015 through 2017.
The U-M study noted more than 40 percent of U.S. suicide and overdose deaths in 2017 involved opioids. Despite efforts to address the problem, researchers conclude it's "clear that prevention efforts have been insufficient."
Among the answers, the authors say, are better methods for determining who's at risk for suicide or overdose, an expansion of opioid treatment and widespread distribution of a drug that can reverse an opioid overdose. Bridge reporting has highlighted many of these same policy recommendations.
Risks for young and rural residents
White males continue to dominate suicide statistics, comprising 70 percent of such deaths in Michigan. Among the newer findings: Rising numbers of the young and rural residents are killing themselves. In 2017, 217 people under age 25 died by suicide in the state, nearly 80 percent higher than a decade before.
A state official said Michigan continues to address both issues, with a focus on youth suicide. The suicides of three teen students in the past nine months in a single rural school district south of Traverse City are a grim reminder of that ongoing crisis.
Youth suicides are "going up and they are devastating for families and communities," said Patricia Smith, Violence Prevention Program Coordinator for the Michigan Department of Health and Human Services.
Smith pointed a federal grant to Michigan now in its sixth year, aimed at youth suicide prevention. It's providing just under $750,000 in 2019, including pilot grants to the Marquette County Health Department and Oakland County Community Health Network to develop suicide prevention programs that can be replicated across the state.
Smith said that grant has funded youth suicide prevention training over the years for more than 7,000 Michigan mental health workers and "gatekeepers" - anyone who potentially could encounter someone in crisis, from a teacher or coach to clergy or youth organization volunteer.
Smith said there are no state funds targeted specifically at adult suicides.
As for opioid overdose, Smith noted new regulations to help the state better track prescriptions for opioids as well as a $750,000 federal grant to MDHHS to educate physicians about best practices for opioid prescriptions.
Sparsely populated Alcona County, 100 miles north of Bay City, charted the highest cumulative suicide rate in the state from 2000 to 2017 ‒ at 26.6 per 100,000 people, double the state average. Its rural neighbor to the west, Oscoda County, was second highest with 25.5 suicides per 100,000 over that period. Four U.P. counties ranked among the top 10 statewide in suicide rates.
While there's no simple answer why parts of rural Michigan are fertile ground for suicide, there are several possible explanations:
Demographics:

White males remain more likely to commit suicide, and most rural Michigan counties are more than 90 percent white. In five of those six counties, men outnumber women, in the case of Baraga County by 50 percent.
Economic despair: Rural counties led the state in percentage of jobs lost between 2005 and 2013, with the bottom 10 counties all from rural Michigan. Sparsely populated Ontonagon County, at the west end of the U.P., lost 40.5 percent of its jobs from 2005 to 2013, the highest percentage loss in the state.
Access to guns: Rural Michigan counties in the northern Lower Peninsula and U.P. have some of Michigan's highest rates of concealed pistol licenses and hunting license registration. In Alcona County, 26 percent of residents have hunting licenses. In contrast, just 5 percent of residents in Kent County have hunting licenses.

Lack of mental health treatment:

Rural Michigan counties continue to lack mental health providers compared to urban areas, often leaving patients on lengthy waiting lists or forced to drive long distances for care. In Presque Isle County in the northeast corner of the Lower Peninsula, there were 6,380 persons in 2017 for every mental health provider. In Ontonagon County, there were nearly 6,000 persons for every provider. Statewide, the average was 430 persons per provider.
According to the U.S. Centers for Disease Control, more than half of those who commit suicide have no previously diagnosed mental health condition. It cited relationship issues, substance abuse and health problems as among the most common factors in suicide.
"Mental health conditions are often seen as the cause of suicide, but suicide is rarely caused by any single factor," the CDC said.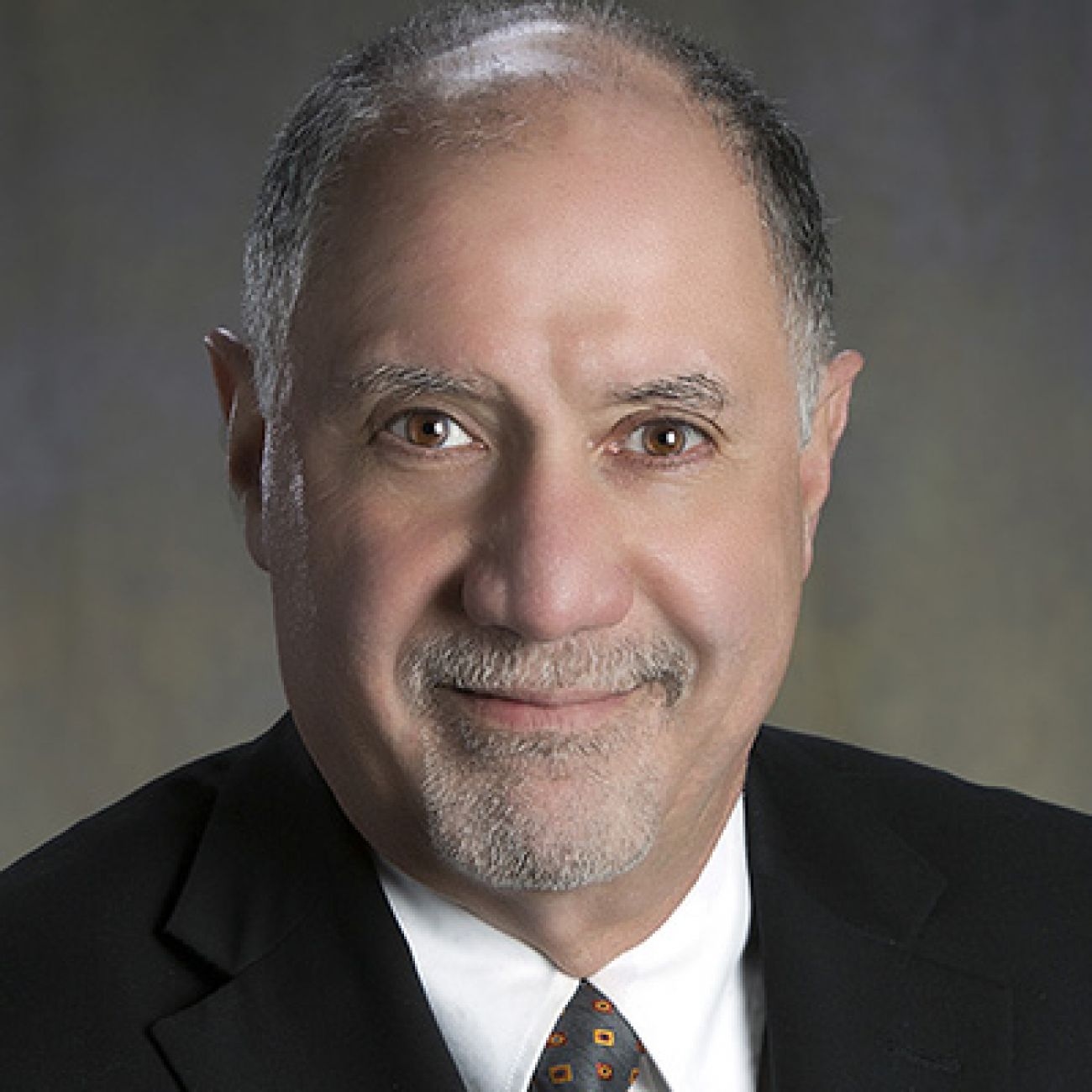 Ron Samarian, chief of psychiatry at Beaumont Hospital in Royal Oak, told Bridge that rural Michigan has been something of an incubator for suicide for decades.
"It is a population that in some ways has been left behind with the transition to new technology and lack of manufacturing and cultural shifts. In rural Michigan, you used to be able to get a job in the timber industry or in copper mining. Those jobs don't exist.
"You combine that with a strong presence of firearms and alcohol or drug use and that is a lethal combination," he said.
Measures that can help
Despite the sobering statistics, experts and advocates alike point to other measures that can help stem the tide of suicide and overdoses.
"There are many different levels to having a more effective approach on prevention," said Mark Ilgen, a U-M researcher who co-authored the New England Journal study.
Those remedies include:
Better access to emergency medication:

Naloxone is a life-saving drug that can reverse an opioid overdose, saving lives. Since 2017, pharmacies in Michigan are authorized to distribute naloxone to those at risk of overdose as well as family and friends. A growing number of Michigan schools now stock naloxone as well.

Medication for longer-term treatment

: Michigan needs to expand the number of authorized treatment prescribers for opioid use disorder. The use of opioid substitutes like buprenorphine is recognized as an effective tool – along with counseling and support services – to treat opiate addiction.
But Michigan ranks in the bottom 10 states in the ratio of doctors certified to prescribe buprenorphine to opiate deaths. A U-M initiative aims to certify more primary care physicians, physician assistants and nurse practitioners across the state, while encouraging those already certified to expand their practice.
Start treatment in emergency room:

Hospitals from California to Massachusetts to Maine now prescribe buprenorphine to opioid overdose survivors while they are still in the emergency room, which experts see as a critical opportunity to offer treatment. At Mid Coast Hospital in Maine, officials said its ER treatment program had already saved several lives since its program was introduced in 2017.

Improved rural mental health:

Rural Michigan suffers from a broad range of health care shortages, including lack of mental health counselors and psychiatrists in addition to medical doctors across a range of specialties.

Telemedicine:

Video links can connect rural patients long distances from major medical facilities with health care providers. Grand Rapids-based Pine Rest Christian Mental Health Services is expanding coverage for rural patients with substance abuse and related disorders in the northern Lower Peninsula with backing from a $800,000 federal grant.

Youth education

: West Bloomfield High School north of Detroit endured the shock of four student suicides in four years. Now, freshmen students take classes that cover anger, anxiety and stress, grief and family conflict and the stresses of social media.

Empower teachers:

As suicide rises among the young, 29 states have laws that mandate some form of suicide prevention training for K-12 teachers. Michigan is not among them. A Senate bill introduced in 2017 to mandate teaching training as well as student education on suicide never made it out of committee. State Sen. Curtis Hertel, D-Lansing, its sponsor, said he will keep pushing for passage. "I believe we have a much better chance than the last session," he told Bridge. "This is not a partisan issue. This is something that touches hundreds of lives every year in Michigan.
Alternative pain treatments: Experts note the U.S. opiate crisis began with the profusion of potent prescription opioids like Oxycontin in the late 1990s, and that doctors continue to prescribe painkillers for short-term pain for longer periods than recommended by the CDC.
Related: For opioid addicts in Michigan, online help when no doctor is near
A U-M study found that young people who filled an opioid prescription for wisdom tooth removal were nearly three times as likely to be filling opioid prescriptions weeks or months later than patients given less addictive pain medication. Another study found anti-inflammatory drugs like Ibuprofen were more effective than opioids in relieving dental pain.
Fighting back in the Upper Peninsula
In Ironwood at the western edge of the U.P., Pat Gallinagh has made the battle against suicide personal. It's his mission to save as many lives as possible in this sparsely settled region from the impulse that nearly took his life.
He twice attempted suicide in 1971, dark moments following his glory days as a starting lineman for Michigan State University's 1966 national champion football team.
"I had gone into a deep depression," he recalled.
The first time, he stepped up on a chair, put a noose around his neck and took one step off – before changing his mind. His second attempt, a few months later, underscored the dangers of mixing prescription drugs and alcohol.
Related: After three student suicides, one Michigan school district fights back
Related: A Michigan mother finds solace in schools' response after son's suicide
After hours of drinking, combined with medication he was taking for depression, he said he drove his car late at night toward a dock leading to the frigid waters of Lake Superior. He woke up in the morning 50 yards off the road, "lucky," he said, "that I didn't hit a tree or kill someone."
Gallinagh was later diagnosed with bipolar disorder and prescribed medication that stabilized him, putting him on track for a productive life. Retired from Ironwood Area Schools after three decades of teaching, he now steers a nonprofit area suicide prevention organization.
"We want to save anyone we can," he said.
His group takes an all-of-the-above approach to suicide prevention: Distributing drop-off boxes for prescription drugs, leaving literature on steps people can take to prevent suicide, and bringing speakers to area high schools and colleges. The guest speaker list includes Kevin Hines, who in 2000 survived a jump off the Golden Gate Bridge.
From his own experience, Gallinagh can testify that a decision to try suicide is often rash and impulsive.
"It's not like you wake up in the morning and say, 'I'm going to commit suicide today.'"
Lifelong Ironwood resident Delores Baross also knows the anguish of suicide.
Her father shot himself in the hayloft of a barn when she was 12. Her son, Danny, shot himself with his hunting rifle in 2009, distraught after a night of hard drinking over the breakup of his marriage.
Delores Baross also chose to fight back.
She helps organize an annual softball tournament in her son's name that has raised more than $20,000 for suicide awareness. Along with other volunteers, she cleans a two-mile stretch of U.S. 2 marked by a sign, "In Loving Memory of Danny Baross."
In Gogebic County, where she lives, the suicide rate is 10th highest in Michigan. She recalled several area deaths, including two prisoners who hung themselves in the county jail, the son of a nursing home owner and, over the years, perhaps a half dozen acquaintances of her son.
"Some of them are about drinking. Some of them were boyfriend-girlfriend breakups. They aren't all inebriated. One I know just went home and shot himself.
"There have been too many."
In the meantime, parts of urban Michigan – by no means immune to suicide -– continue to be ground zero for the opioid crisis. There's some evidence it could be tied to economics as well, as one study found that a rise in unemployment corresponded with rising overdose death rates.
In Wayne County which includes Detroit, fatal overdoses shot up 75 percent between 2014 and 2017, from 543 deaths in 2014 to 950 in 2017. Much of that is tied to rise of a deadly street drug, fentanyl, detected in three-quarters of 2017 overdoses. That marked an eightfold increase in three years.
The rise of fentanyl, 50 times more potent than heroin, coincided with a drop in the share of deaths from prescription opioids, as users sought cheaper, more powerful alternatives and policy changes aimed at reducing opioid addiction made it harder for some patients to get opioids legally.
Related: Michigan's UP is full of closed mines. Technology may give them new life
Eight of the 10 highest overdose death rates in Michigan from 2013 through 2015 were in blue-collar cities in Wayne County, according to a Bridge analysis of opioid deaths from state data. The other two highest rates were in neighboring Macomb County.
While its overdose rates are lower, West Michigan struggles with the same issue.
Kent County's fatal drug overdose rate shot up more than 50 percent from 2015 through 2017, compared to 2012 through 2014. Its suicide rate spiked more than 30 percent in the five-year period of 2013 through 2017. Preliminary figures for 2018 show 97 suicides – an all-time high.
Kent County Medical Examiner Stephen Cohle says he thinks it's possible the overdose epidemic in his county has crested, citing preliminary data for 2018.
"That's my hope," he said.
Opioid death rates rise
Michigan had a lower death rate than the national rate until 2009 when it began to climb above. The deaths hit more than 1,800 in 2017, a 250 percent rise from 2008, well above the 166 percent increase in deaths nationally.
Source: U.S. Centers for Disease Control and Prevention
Only donate if we've informed you about important Michigan issues
See what new members are saying about why they donated to Bridge Michigan:
"In order for this information to be accurate and unbiased it must be underwritten by its readers, not by special interests." - Larry S.
"Not many other media sources report on the topics Bridge does." - Susan B.
"Your journalism is outstanding and rare these days." - Mark S.
If you want to ensure the future of nonpartisan, nonprofit Michigan journalism, please become a member today. You, too, will be asked why you donated and maybe we'll feature your quote next time!