Message from marijuana country: We love legal pot. Will Michigan?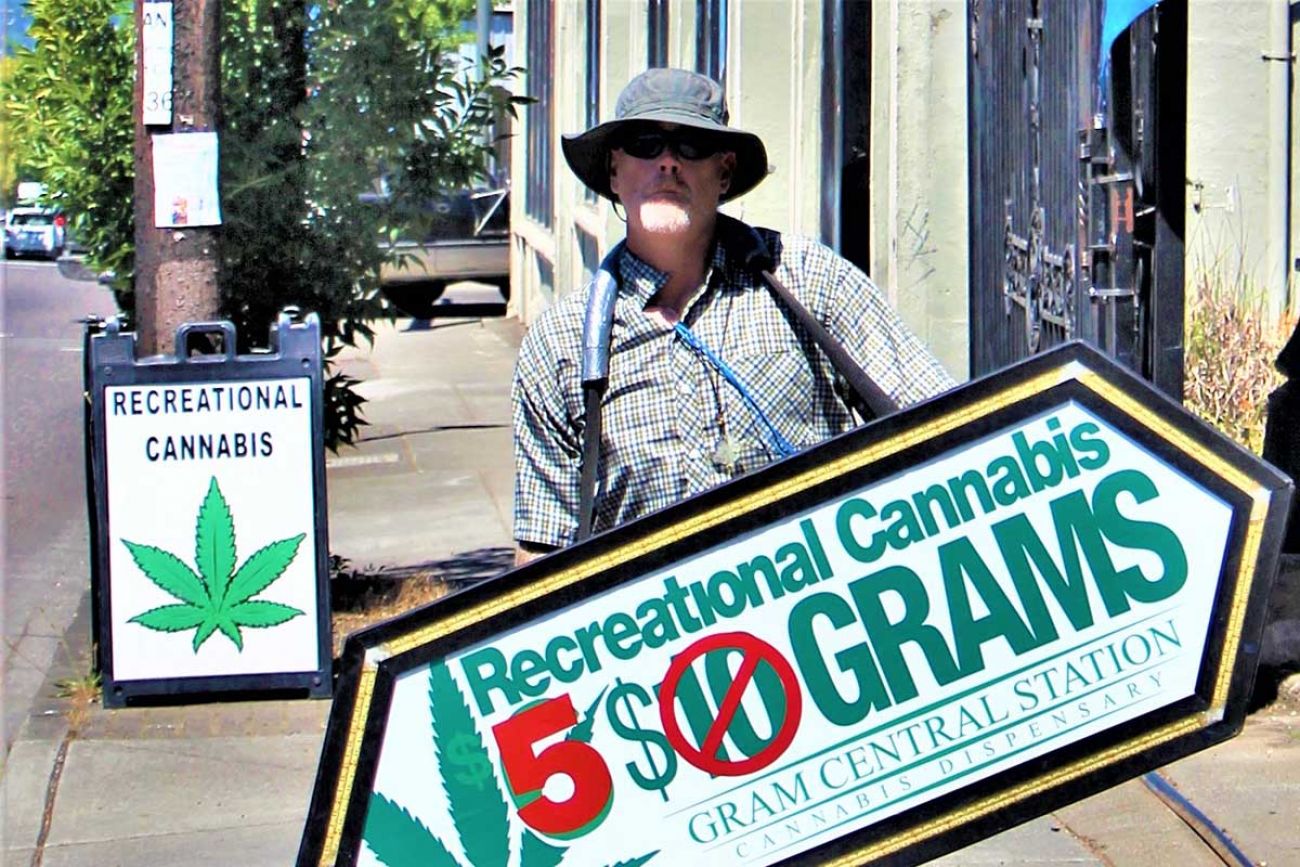 Update Dec. 4: You can smoke pot in Michigan but not buy it. What you need to know.
PORTLAND, Oregon – Weed is legal here, and finding it isn't hard. Pot dispensaries are ubiquitous, and if you need help finding them, billboards and street hawkers like Will Walters can point the way.
One day this July, Walters, 45, was drenched in sunscreen and sweat as he danced and spun a sign for Gram Central Station in northeast Portland, where you pay as little as $5 for a gram of pot, which Oregon legalized in 2015.
Walters is a true believer. Talk to him long enough and he'll recite the history of marijuana, pointing out that cannabis has been used as medicine for millennia and asserting there are references to it in the Bible.
"It's been here forever," said Walters.
It's only been legal, though, for a few years. Nine states, most of them on the West Coast, have legalized marijuana for recreational use since 2012. Michigan voters will decide on Nov. 6 whether to join the pack
Polls suggest a majority of Michigan residents favor doing so, but a trip through marijuana country in the West Coast in July showed public opinions vary on weed.
On a family trip centered on hiking and camping, I traveled through four states that have legalized pot – Colorado, Oregon, Washington and California – over three weeks in July, talking to store owners, residents and public officials.
The marijuana highway
Recreational marijuana is legal in nine states, including five out West: Colorado, Nevada, California, Oregon and Washington. Click on a dot to learn about cities mentioned in this article.
The consensus: Many don't believe life is all that different than before legalization. Towns are quickly becoming accustomed to taxes pot provides, while at least one cop wants to put the genie back into the bottle.
And spoiler alert: Not everyone is as high on the benefits of pot as Walters.
Live and let live
We crossed into marijuana country just off Interstate 70 in desolate western Colorado, as we headed toward Grand Mesa, an 11,000-foot-tall plateau just outside of the town of Parachute.
Here in just about the middle of nowhere was the Tumbleweed Dispensary.
It was about 3 in the afternoon on a Friday and business was brisk.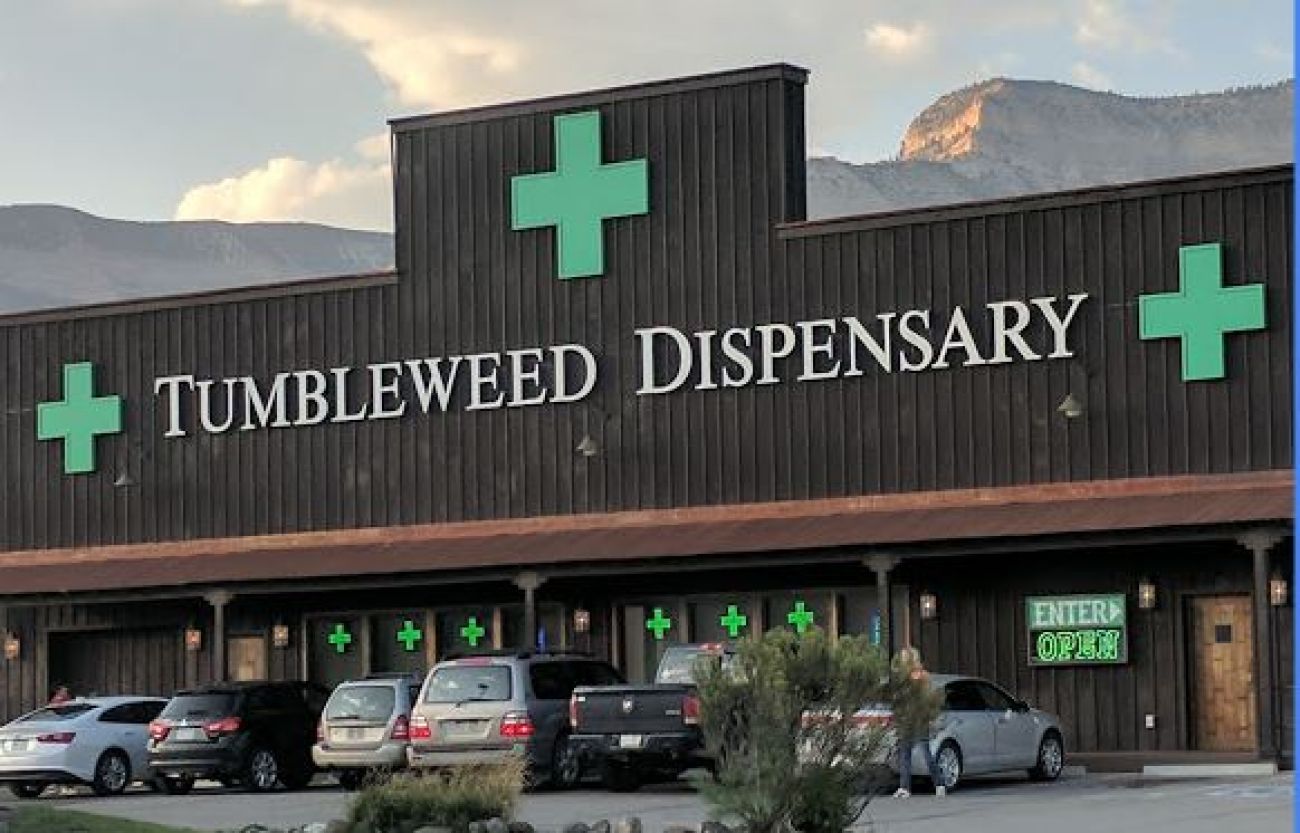 Nov. 6: Michigan approves recreational marijuana. What you need to know.
We wondered why this store was there and found out a couple hours later: Grand Junction, the far larger town (population: 62,000) to the west of Parachute, has not approved any recreational marijuana stores.
That's because Colorado, which along with Washington became the first states to legalize marijuana in 2012, allows counties and municipalities to pass laws banning or allowing pot shops.
Parachute, a town of about 1,100 residents 40 miles east of Grand Junction, opened its arms to marijuana and now is home to seven stores.
Parachute once relied on taxes from natural gas production, but those have plummeted in recent years. Through a 3.75 percent local sales tax and 5 percent marijuana excise tax, the cannabis stores now represent as much as 40 percent of the town's monthly revenues.
That's roughly $500,000 per year, and tax revenues grew nearly 50 percent in 2016, the first year after the town voted to allow marijuana shops, according to Parachute's 2018 budget.
"We can continue to provide the services our residents used to and demand," town manager Stuart McArthur said.
Among other things, taxes on pot helped pay for a $500,000 boat ramp on the Colorado River, he said.
Lest you think Parachute is a mini-Ann Arbor, know this: Members of the town council that unanimously approved the stores are all conservative Republicans, McArthur said.
"They recognized that (marijuana is) here," he said. "The usage was not going to change."
The law allows those 21 and older to use, and McArthur said there has been no uptick in youth consumption or driving under the influence.
And while the town might not always be able to support seven stores if nearby towns begin allowing them, McArthur said he doubts Colorado will ever go back to criminalizing marijuana.
"It has become too large of a contributor to the Colorado economy," he said.
Taxes on marijuana generated nearly $250 million in 2017 in Colorado, and some reports claim its spillover economic benefit tops $2 billion.
In Michigan, marijuana would be taxed at 10 percent if it is legalized, which projections show would raise $100 million to $200 million per year. The proposed split: 15 percent to apiece to cities and counties with dispensaries, and 35 percent apiece for schools and roads.
The money is so good in Colorado that some in Grand Junction in the western part of the state believe the city is missing an opportunity.
A young teacher told me she wished the city allowed pot stores. That way, she said, the city would have more money and some of that money might make it into her art rooms.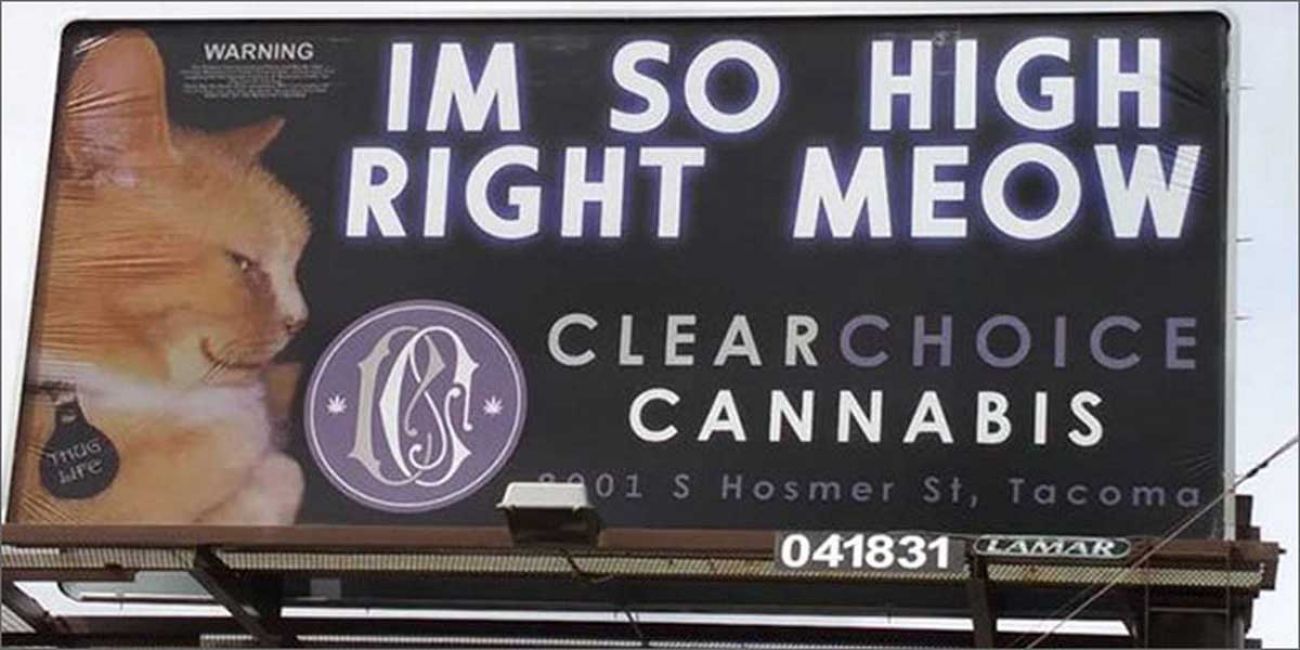 That attitude pervaded much of the West: Everyone's using it already, why not tax it, take the money and move on to more important things?
It's a laissez-faire attitude that I heard throughout marijuana country.
Everyone is doing it
The small town of Oakridge, Oregon, is surrounded by national forests that were heavily logged for decades until the local saw mills closed more than 30 years ago.
Now, it touts its ties to recreation – mountain biking, camping and fishing.
The town along state Highway 58 has a few inns and restaurants – and two pot stores. The first has been there for a couple of years, Mayor Judy Rowland said, but unlike Parachute, Oakridge isn't along a major traffic artery and nearby towns also have pot stores.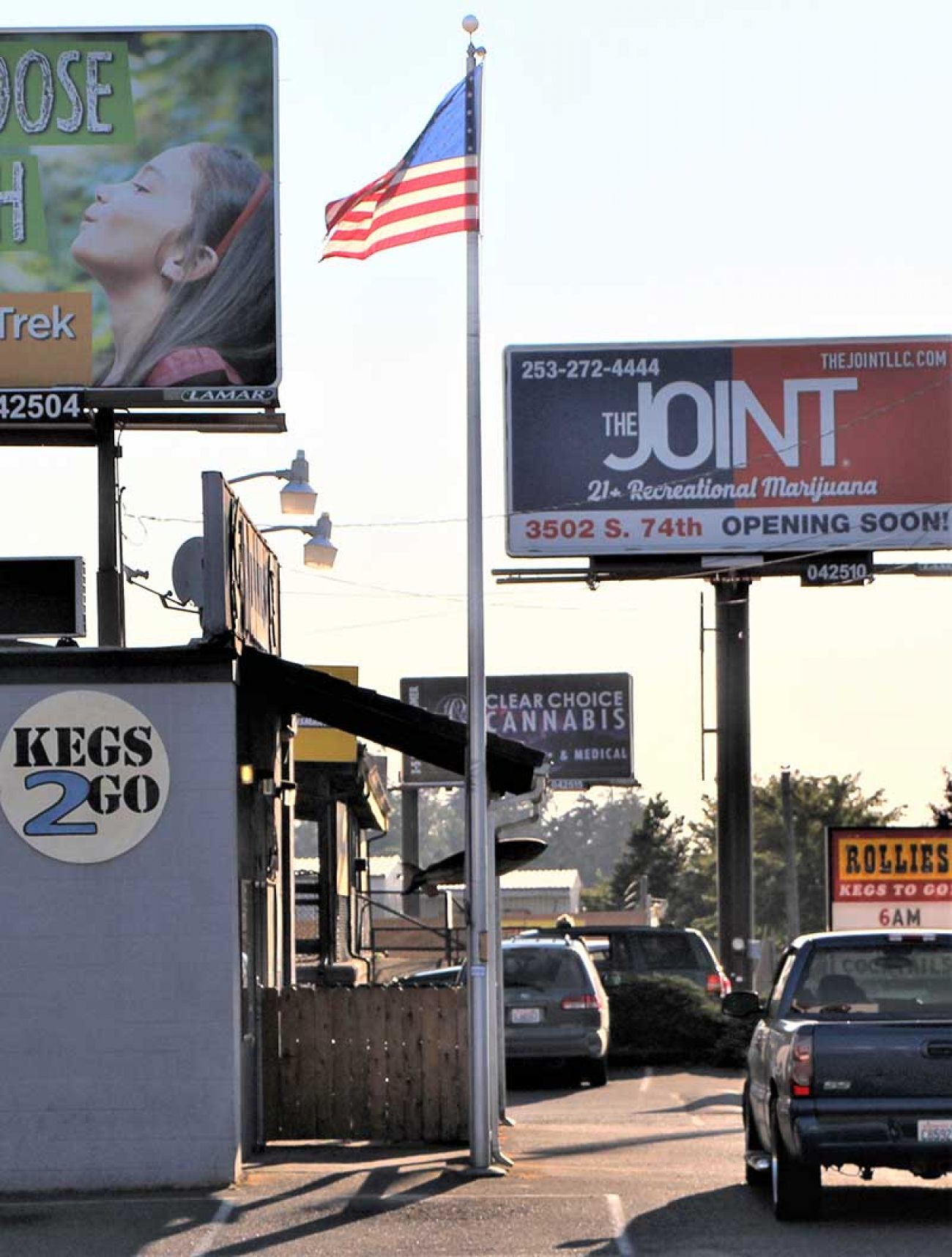 So the benefits for the town of 3,000 residents have been slight. Like many towns in Oregon, Oakridge enacted a 3 percent marijuana sales tax, but it's expected to generate only $7,000 this year – barely a drop in the city's annual $2.6 million budget.
"It's not a money maker for Oakridge by any means," Rowland said.
Unlike Colorado, marijuana hasn't been a panacea for municipal money crunches in Oregon.
Forty miles from Oakridge, the city of Eugene, home of the University of Oregon, last year collected $425,000 in pot taxes. In comparison, it collects $117 million in property taxes.
But pot hasn't been a problem in Oakridge, either, said Rowland, who voted against legalization in 2014 on philosophical grounds.
When a second store applied to open this year, the town posted a notice and hosted a public meeting to hear concerns.
Nobody showed up, Rowland said.
"They've realized they haven't been affected, positively or negatively," she said.
Blow your mind
Cross the state line into northern California into the town of Eureka, and Humboldt County Sheriff William Honsal has a far different view of the impact of legalization.
On the plus side: Law enforcement costs declined since legalization went into effect in 2018 because Honsal doesn't have to pay deputies to bust illegal growers.
The county also has raised $5 million in new revenue with fees on grow operations that range from $1 to $3 a square foot.
But Honsal said he's leery about a product that's been a part of the region's underground economy since the 1960s (giving it the nickname the Emerald Triangle).
What bothers Honsal is the potency of today's cannabis products and the lack of state regulations on them. He believes too many people recall the marijuana from the 1980s and before, when its active ingredient, THC, was at 6 to 10 percent.
In rural Oregon, I saw bud marijuana in a store listed at 38 percent THC.
Honsal said concentrates can push that to 90 percent, giving some users a psychotic stupor. Some residents in Eureka think some people staggering around town are high on heroin, Honsal said.
In fact, they're ingesting highly concentrated marijuana.
"You're blowing people's minds," Honsal said.
Honsal also rebuts two other arguments in favor of pot: That legalization keeps people out of prison and reduces opiate abuse.
No one, he said, has been sent to prison for possessing marijuana in California for decades. Illegal sellers and distributors had, he said, but not those with a small amount of pot.
"That's a fallacy," he said.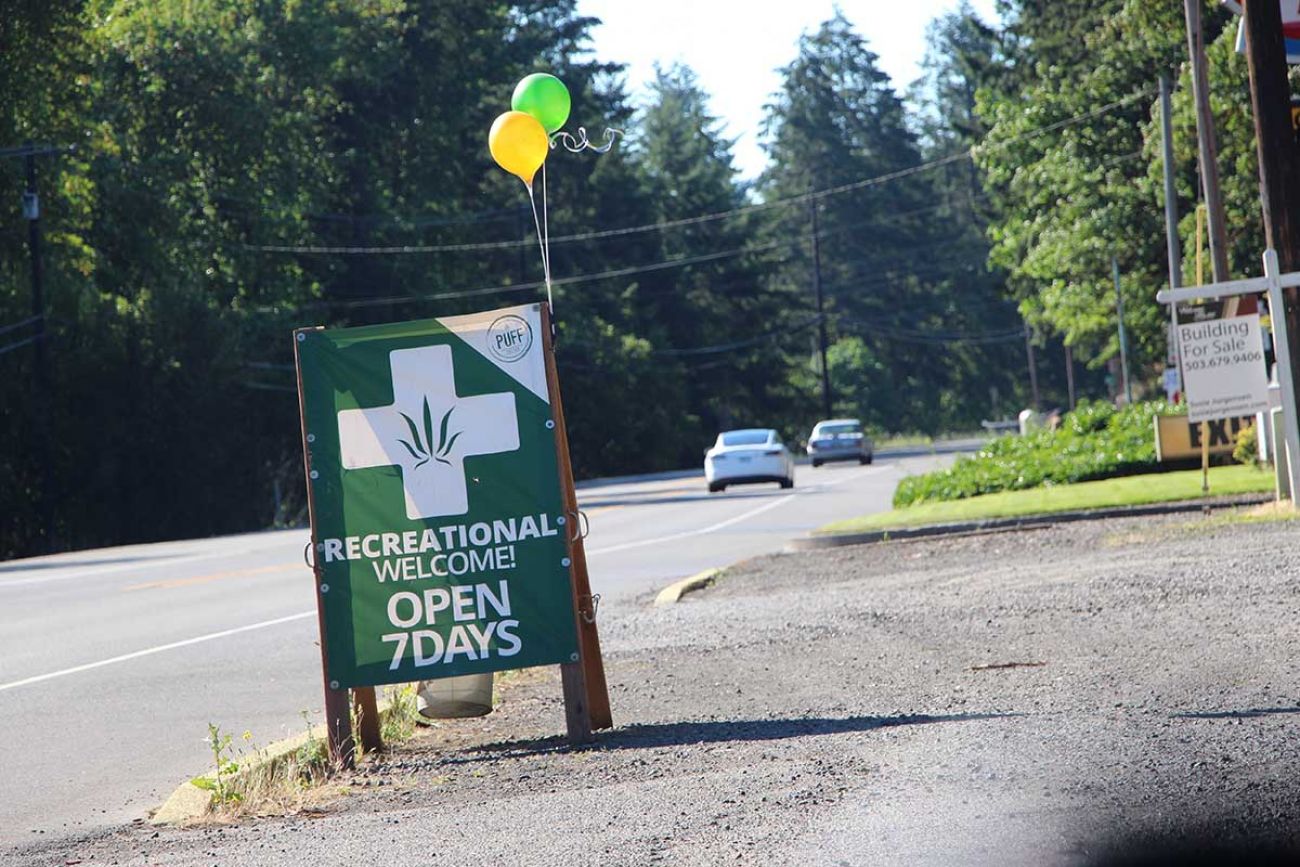 Indeed, a look at Michigan Department of Corrections' 2016 statistical guide shows just five people in the entire state prison system were in for marijuana possession – and those could have been for parole violations, a spokesman acknowledged.
Another 105 were doing time for selling or distributing marijuana.
Jail time for pot possession also is rare in county jails: The Detroit Free Press reported in June that none of Wayne County's 1,725 inmates were locked up on misdemeanor marijuana charges, while there were seven total among Oakland County's 1,300 prisoners.
And Honsal disagrees with the purported research that states with legalized pot have fewer drug problems because cancer victims use marijuana rather than opiates to deal with chronic pain.
Humboldt County has been battling a surge of opioid use that has gained national attention.
"If smoking weed would cure that, we'd be cured by now," Honsal said.
Back in Portland, Walters, the dancing pot salesman, also talked about cures and how marijuana is an agent for good.
His belief might not be universal but the overarching thought out West, Honsal aside, is that it is benign.
And if Michigan passes Proposal 1, they might see people like Walters, sign in hand, pointing the way to the local weed store.
He'll be smiling, happy to see you.
"I'm out here jamming, bringing the energy, all day long," he said.
Only donate if we've informed you about important Michigan issues
See what new members are saying about why they donated to Bridge Michigan:
"In order for this information to be accurate and unbiased it must be underwritten by its readers, not by special interests." - Larry S.
"Not many other media sources report on the topics Bridge does." - Susan B.
"Your journalism is outstanding and rare these days." - Mark S.
If you want to ensure the future of nonpartisan, nonprofit Michigan journalism, please become a member today. You, too, will be asked why you donated and maybe we'll feature your quote next time!