What's legal, and what isn't, under Michigan recreational marijuana plan (slideshow)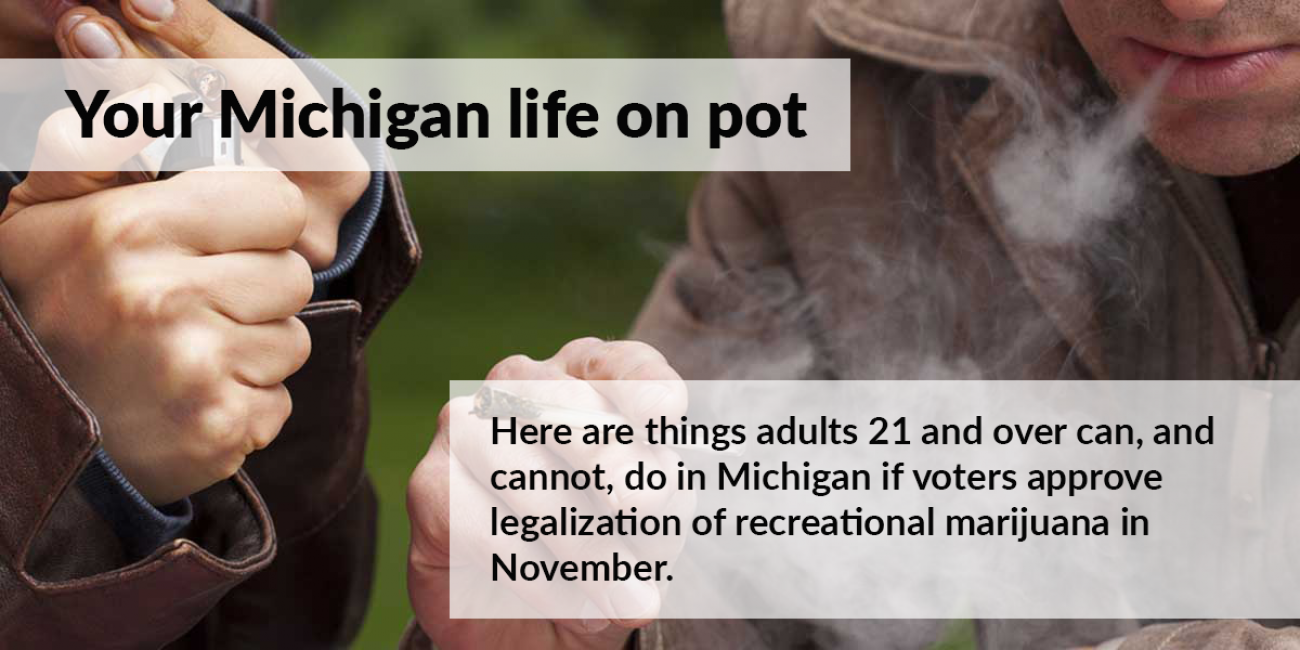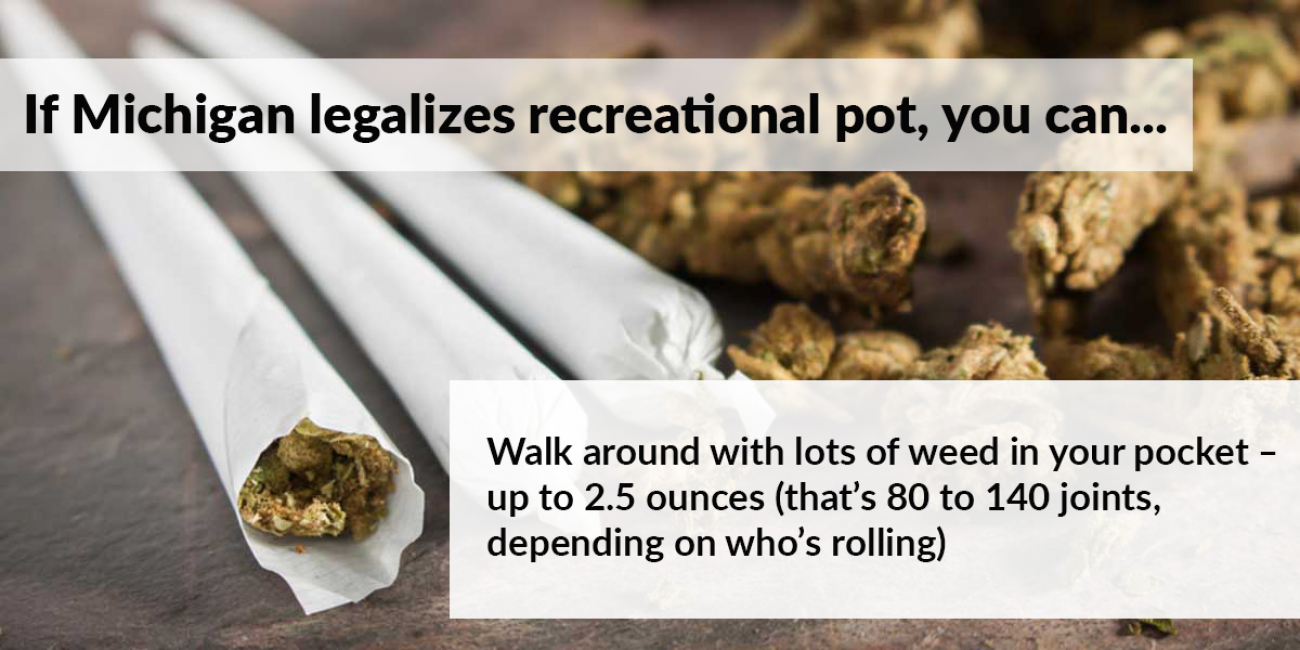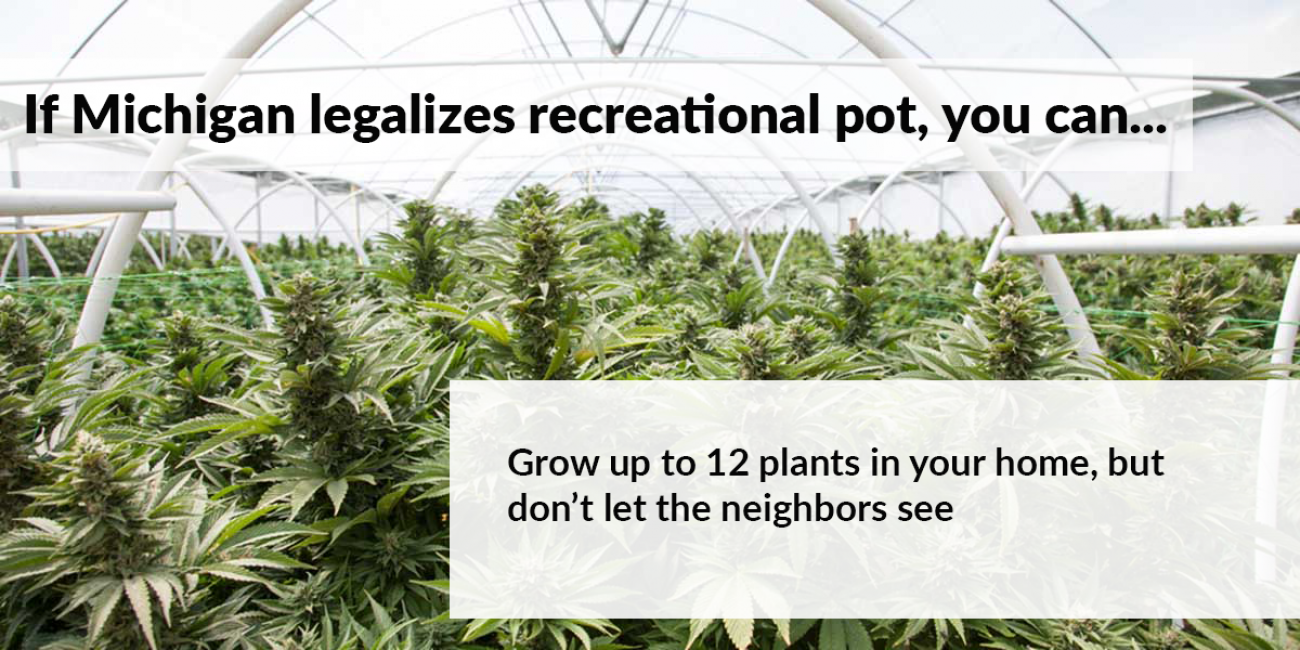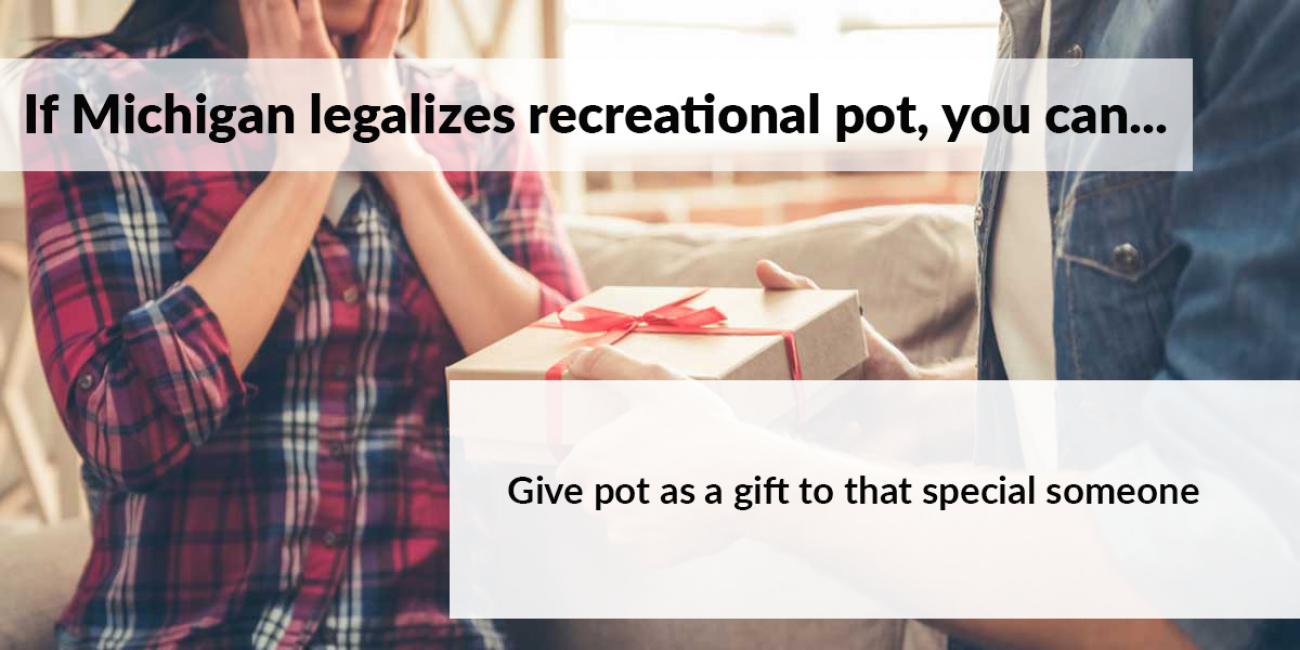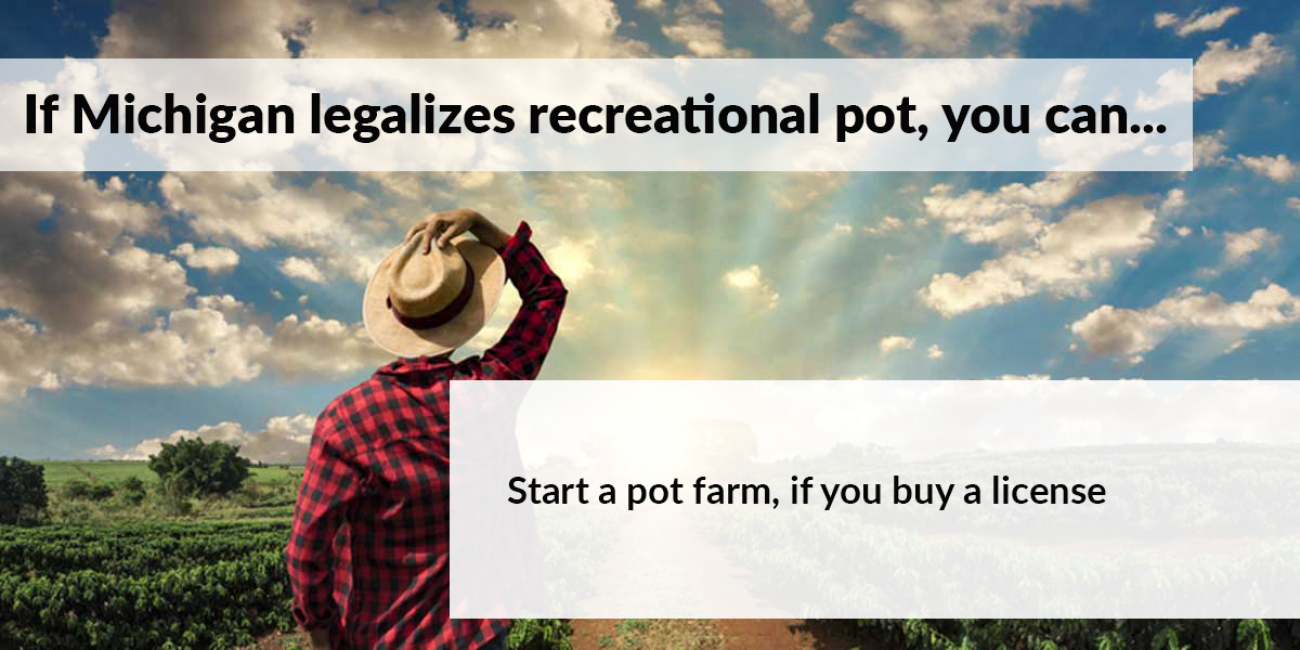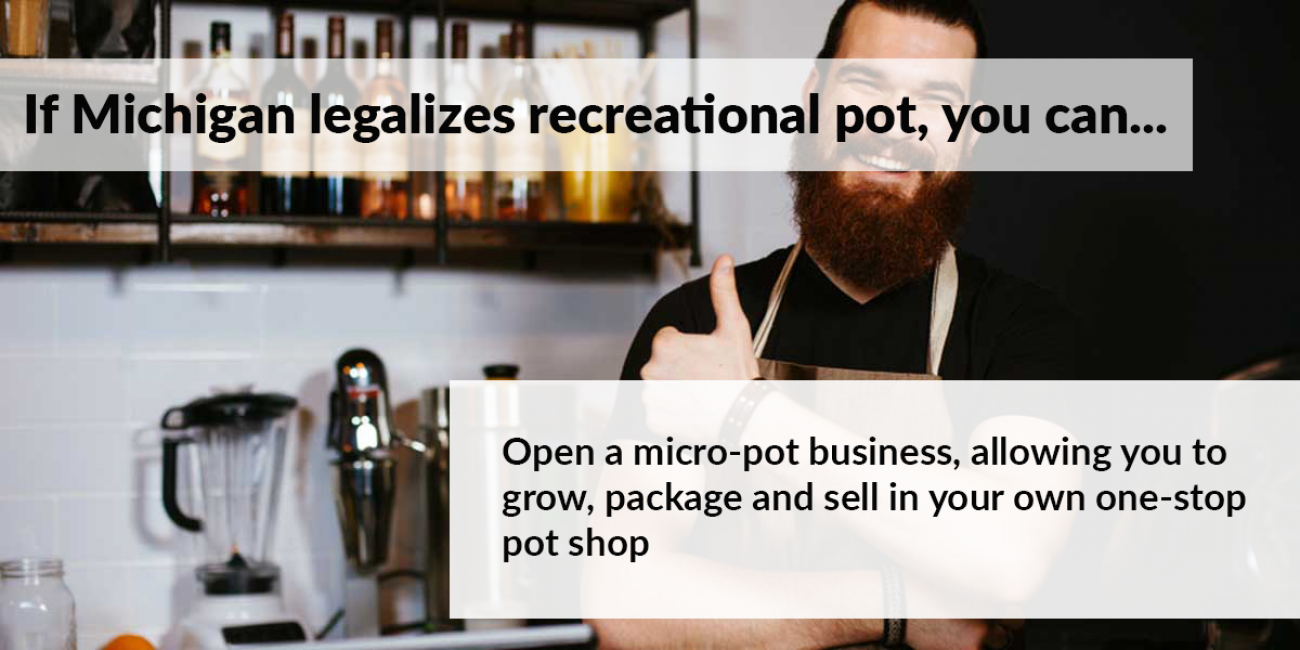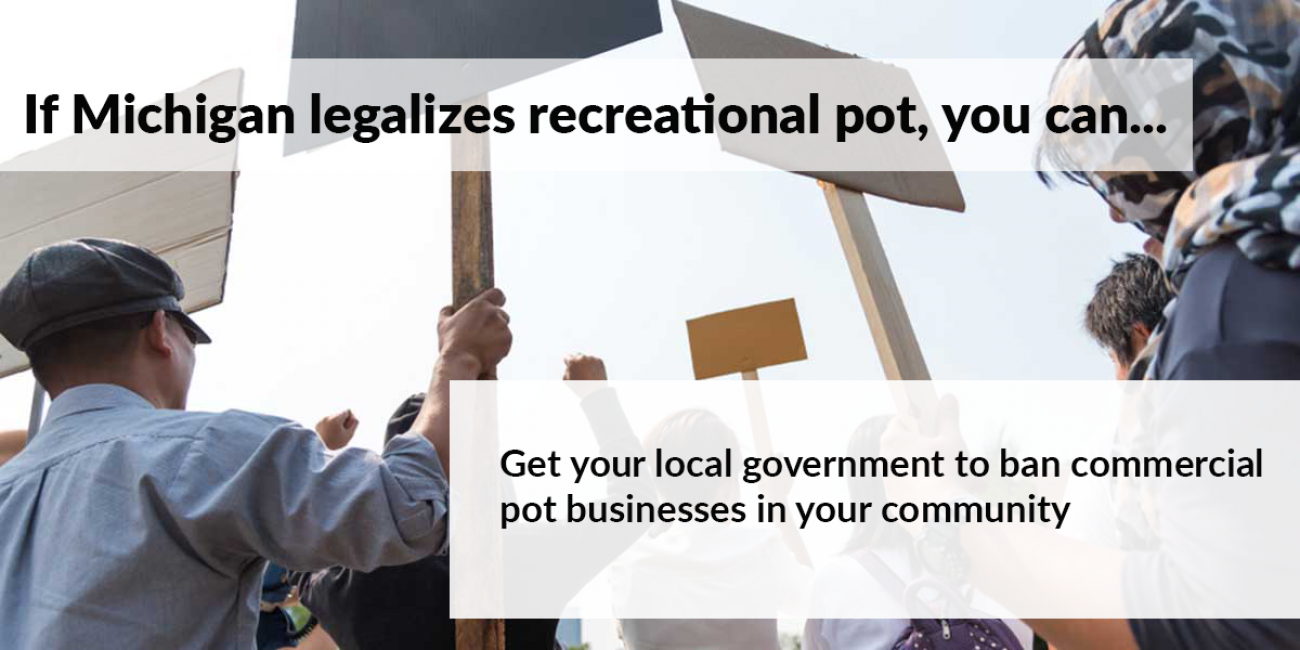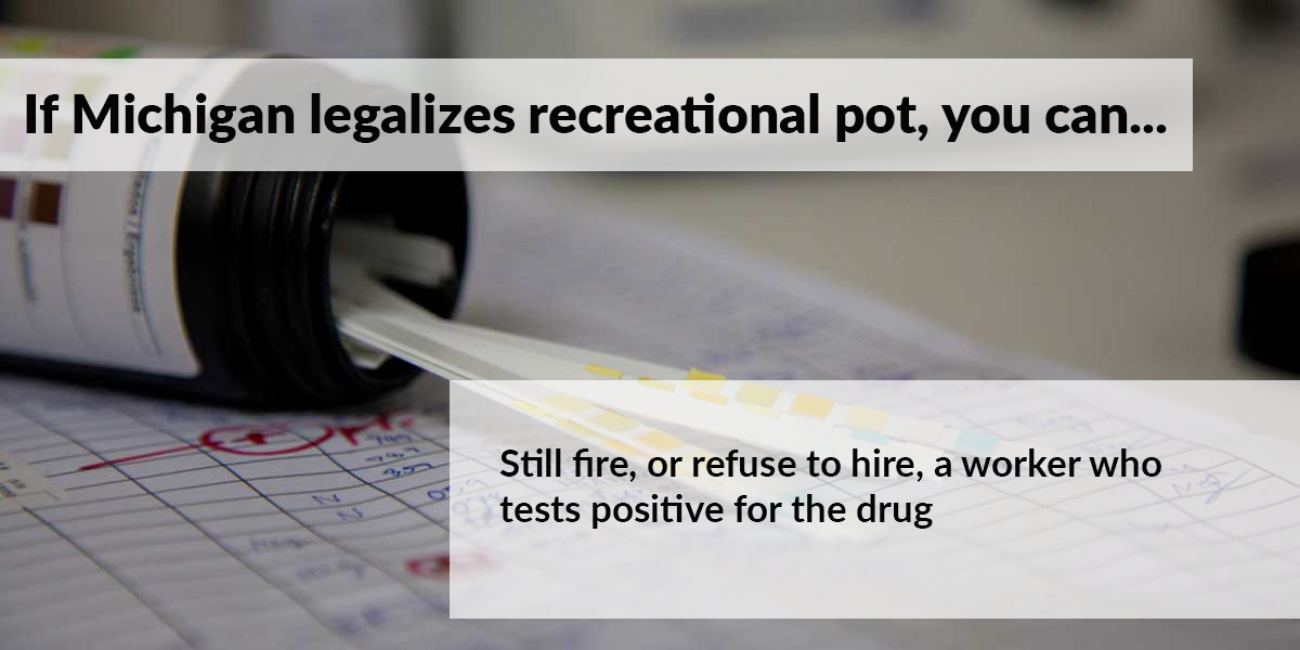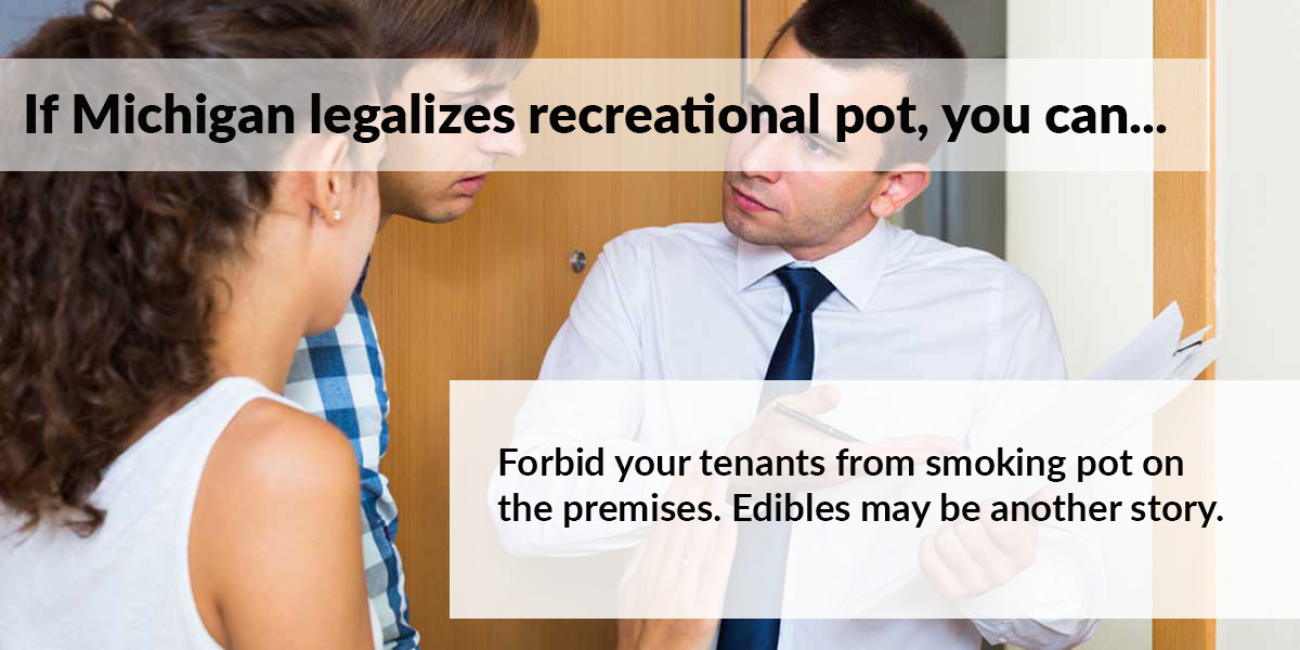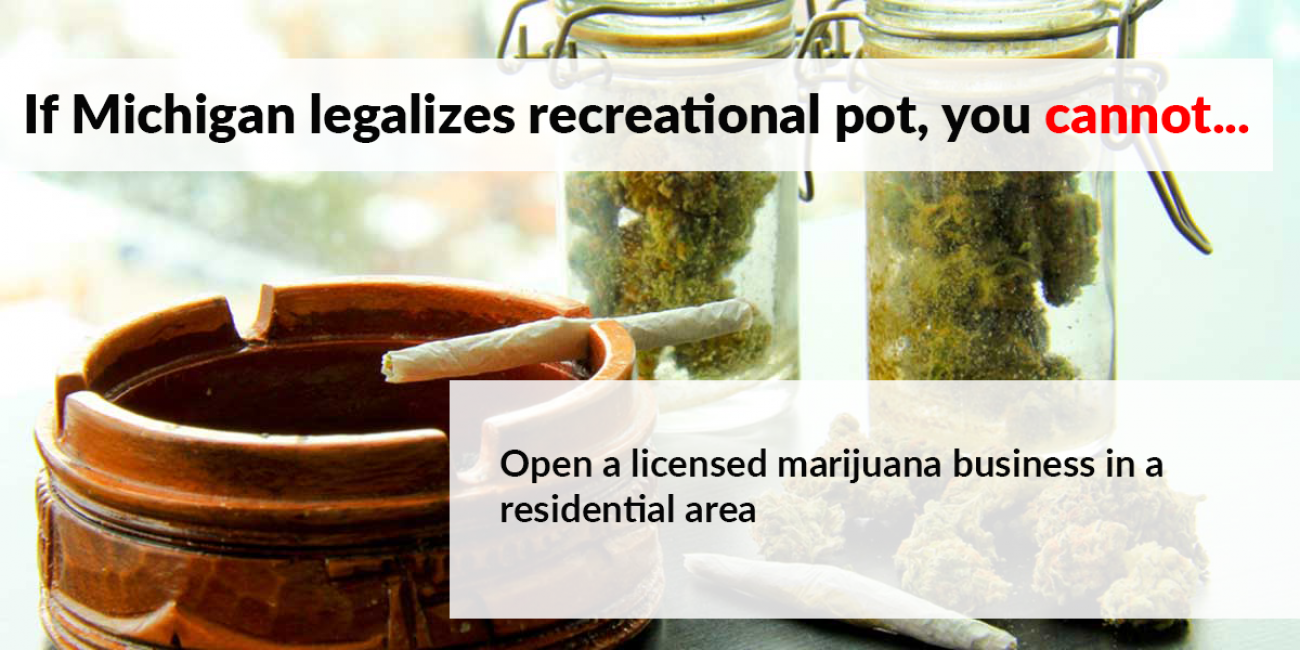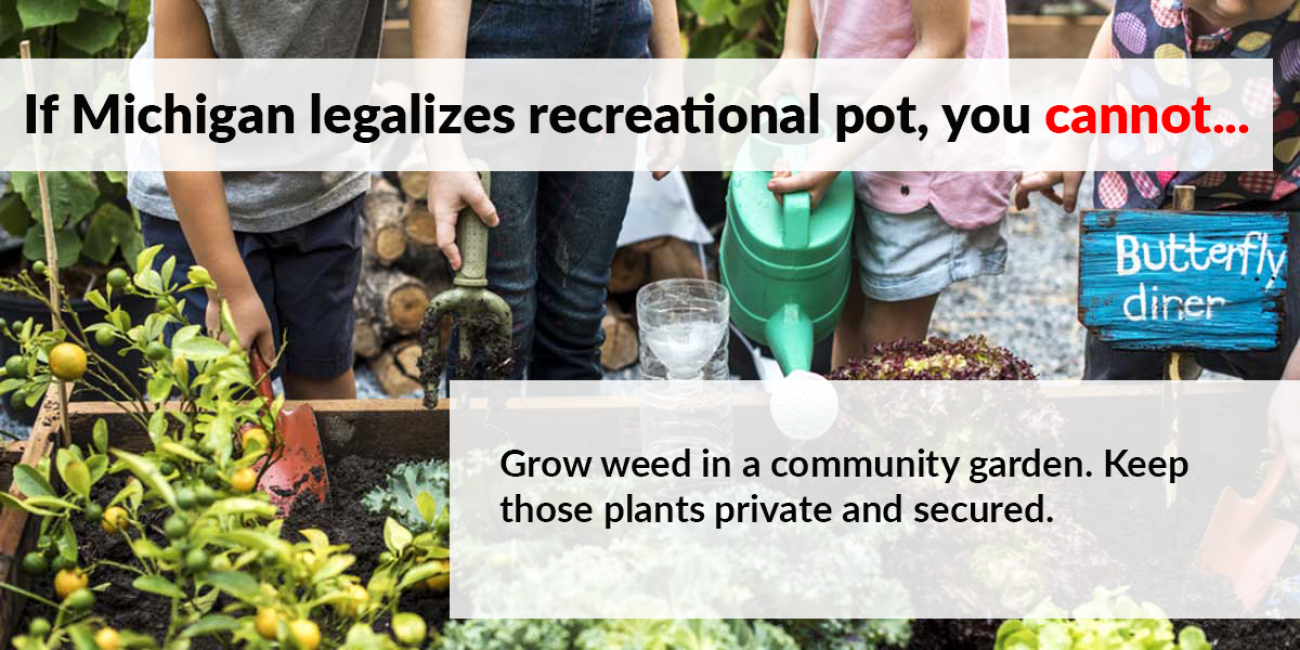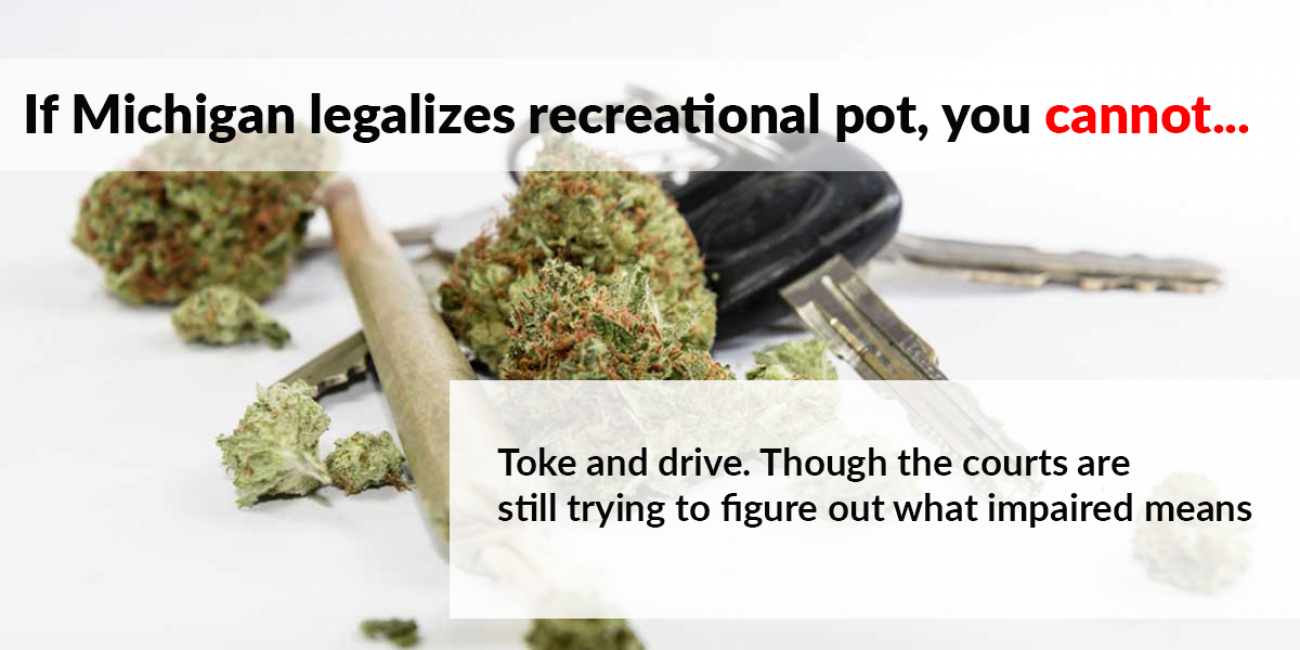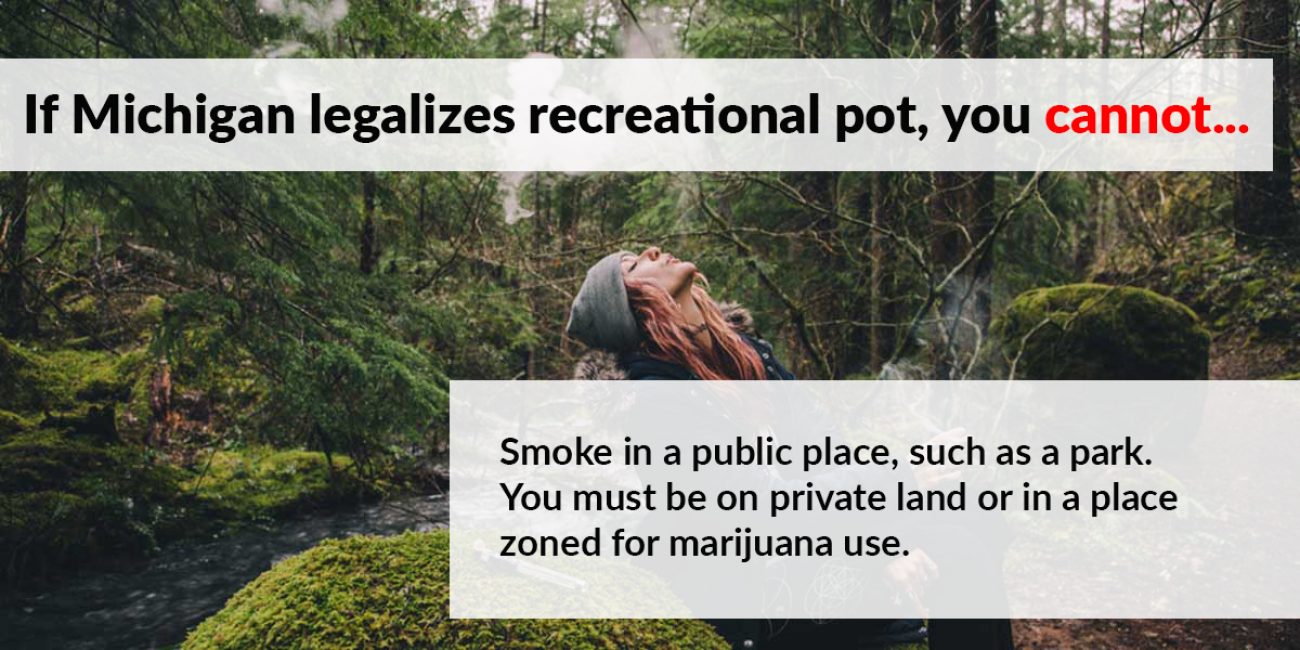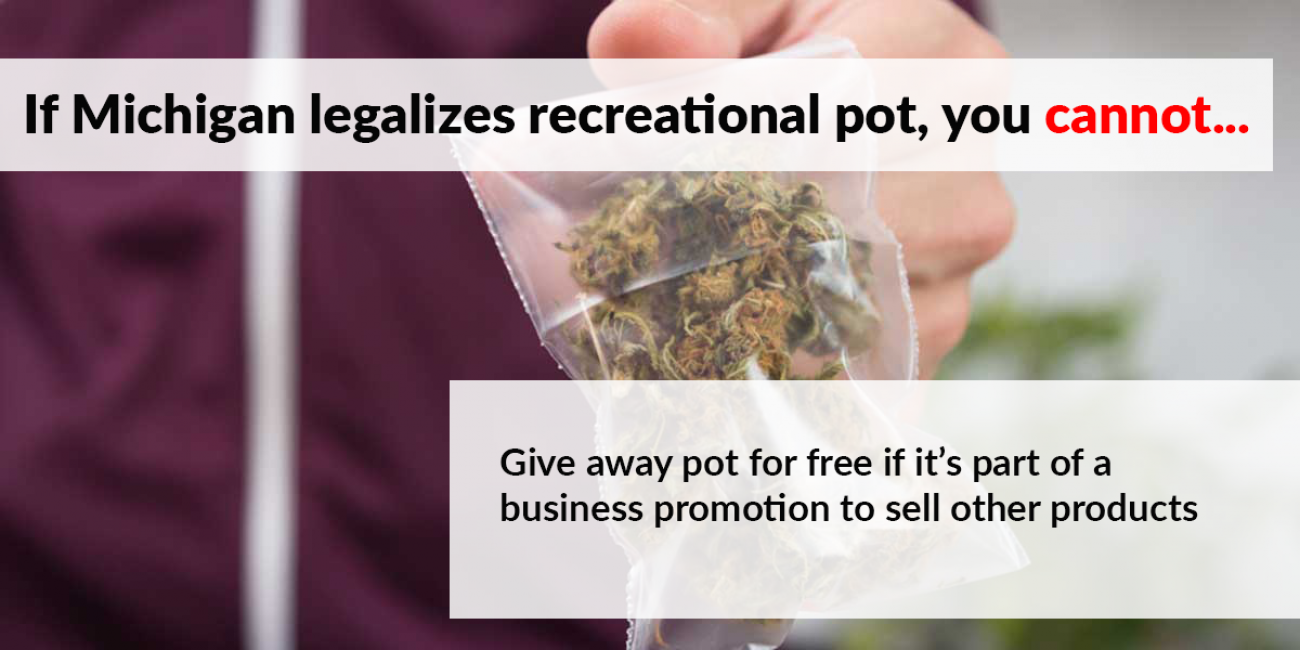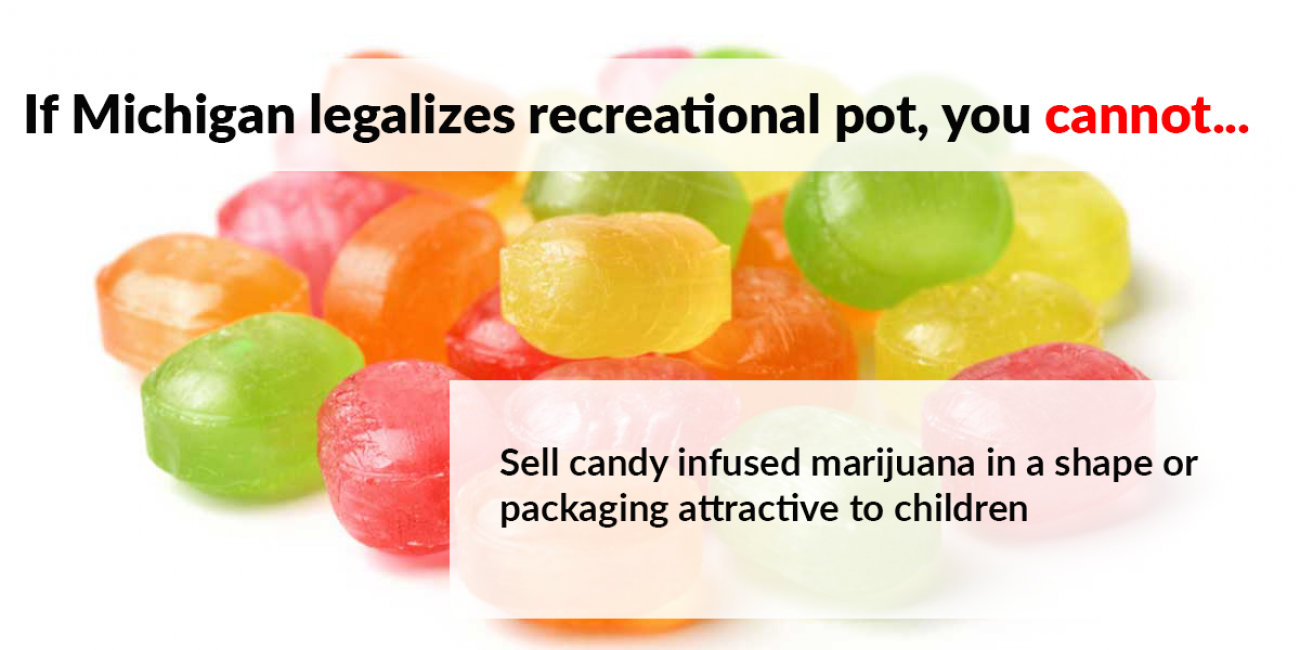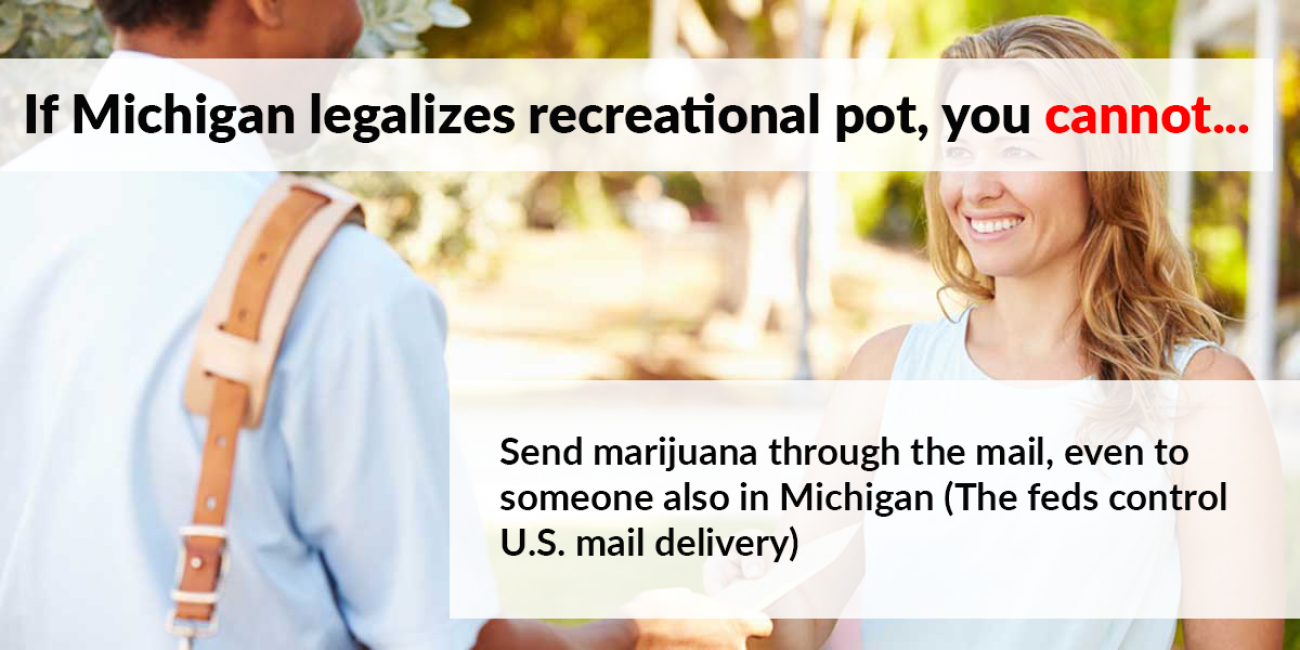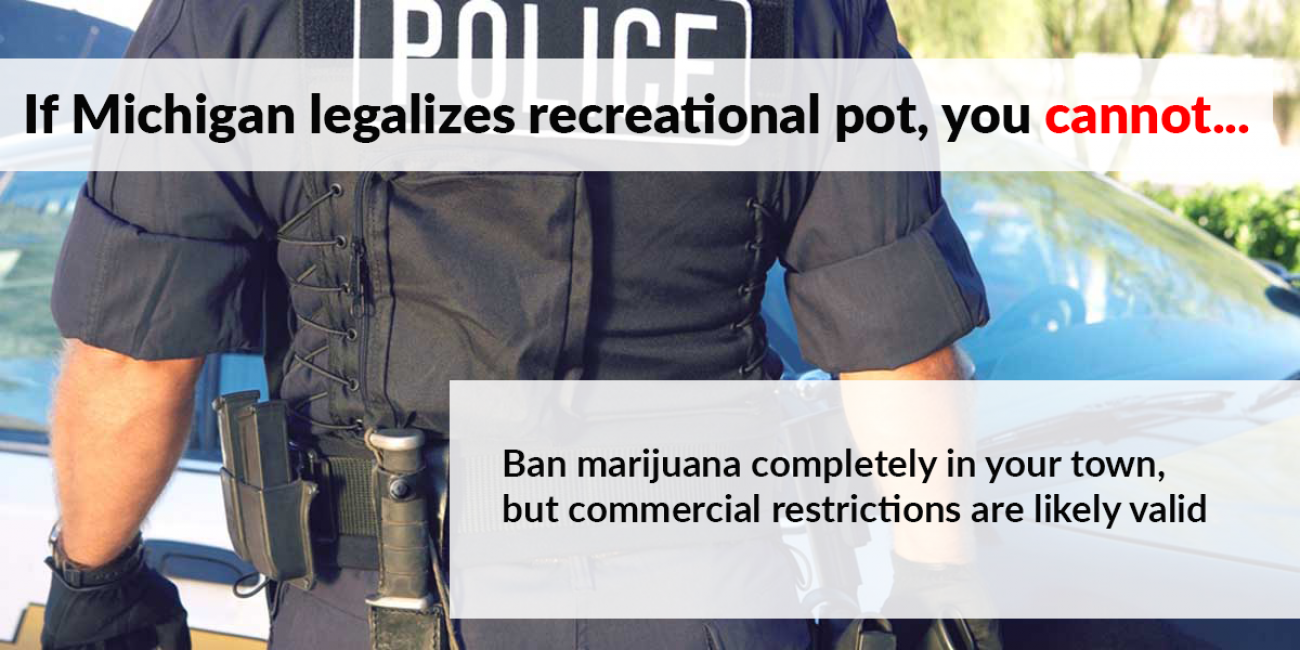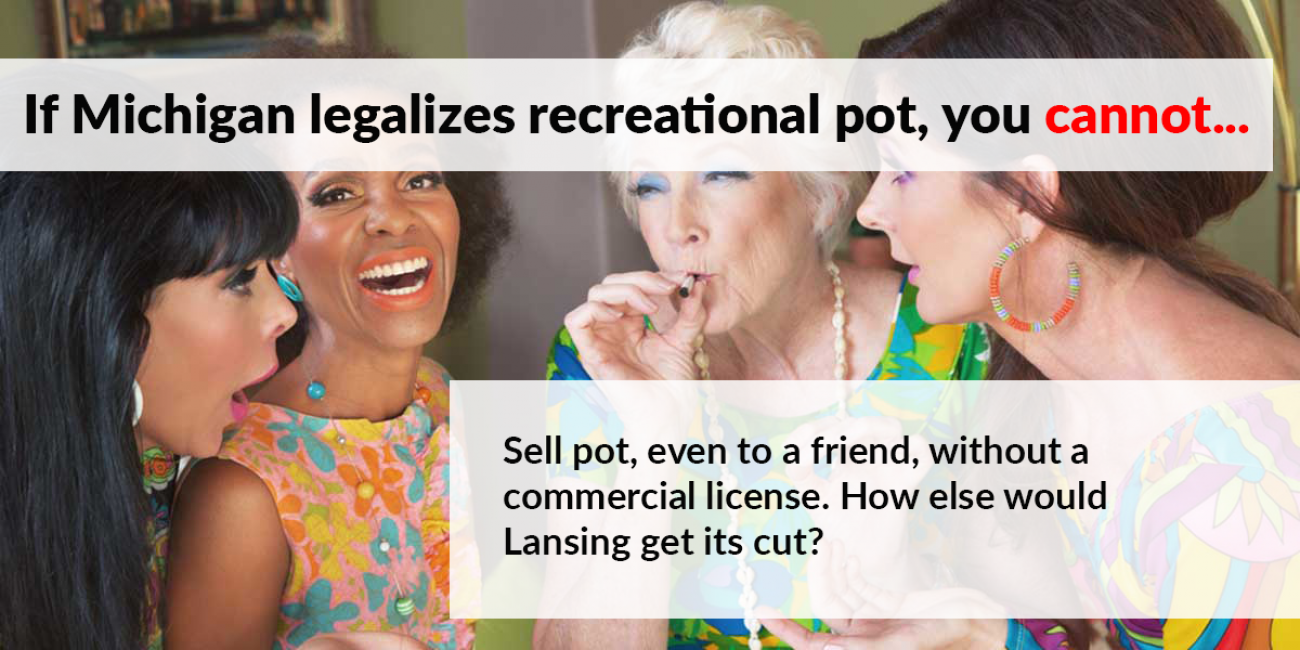 Quality of Life
What's legal, and what isn't, under Michigan recreational marijuana plan (slideshow)
October 2019: Opinion | Marijuana retail bans stunt Michigan's economic growth
August 2019: Michigan committee approves health warning labels for marijuana​
July 18, 2019: New rules to give residents of poor cities piece of Michigan pot industry
April 30, 2019: Unlicensed Michigan medical marijuana shops to stay open under court ruling
April 8, 2019: How high is too high to drive? That's up to police in Michigan
March 1, 2019: Whitmer kills Michigan marijuana licensing board in favor of new agency
With a petition to legalize recreational marijuana in Michigan signed and certified, the issue will be decided by popular vote in November. But questions abound. Will a smoking lounge pop up on every corner? Will corn fields give way to leafy green pastures? Will the state get rich quick, or spend all the money battling reefer madness?
In short - what would legal marijuana actually mean for the state?
To get an idea of what the recreational marijuana initiative would look like in Michigan, Bridge Magazine spoke with:
Josh Hovey:

Spokesman for Coalition to Regulate Marijuana like Alcohol (CRMLA), the pro-legalization group that placed the measure on the ballot

Mary Chartier:

A Lansing-based attorney with extensive experience in marijuana litigation

Scott Greenlee:

President of Healthy and Productive Michigan, a group campaigning against the initiative
A marijuana advocate for MILegalize, a grassroots group that has been working since 2015 to legalize weed in Michigan, and consultant for Michigan Marijuana Licensing Experts"
Here are 10 things that adults age 21 and over can do ‒ and 9 they cannot ‒ if Michigan approves the ballot initiative:
You can…
1. Walk around with (lots of) weed in your pocket
Residents can possess up to 2.5 ounces of flower (marijuana product smoked in joints), or 15 grams of concentrate, which is the resin from cannabis plants used for edibles, dabs, vaping, and other products.
What does 2.5 ounces look like? Estimating how many joints 2.5 ounces can produce depends on the size of the joint. Based on 0.5 grams per joint, the Michigan limit yields about 140 joints. (CRMLA appears to roll bigger-than-average joints, because they estimate the personal limit produces roughly 80 joints.)
But watch where you tread: Cannabis would not be allowed on the grounds of a K-12 school and would remain a felony on any federally owned property, such as a national park.
2. Grow marijuana inside your home
Talk about a green thumb. A household would be permitted to grow up to 12 plants, the limit regardless of the number of adults living there. Any outdoor gardening would have to take place in a secure area where the plants are not easily visible to the public.
3. Store up to 10 ounces of marijuana in your safe
While personal possession is capped at 2.5 ounces, a household can have up to 10 ounces (as many as 560 joints, at 56 JPO, for those counting at home). This holds true even if five or more adults over the age of 21 live together.
Advocates say the 10-ounce limit only applies to marijuana products purchased, and not to pot grown on the property. Product grown at the home would not be counted toward the household limit. Lowell said this provision was added because the Coalition "didn't want to make a situation where if somebody happened to have a good harvest...they broke the law" despite all of their actions being legal.
Opponents of the ballot measure balk at the high limits. Greenlee predicts that having among the highest household possession limits in the nation (most states allowing legal weed cap household limits at 1 ounce of flower) would make "Michigan the weed capital."
4. Give pot as a gift this holiday season
As long as the giver and recipient are over the age of 21, giving cannabis products as a gift is permitted.
How much would this take out of your holiday budget? Other states have varying tax rates, affecting the price. ColoradoPotGuide.com, citing data from the cannabis market research firm BDS Analytics, reports that the average retail price in spring 2017 for one gram of flower was $6.92. Washington state was $5.87 per gram. That is enough to roll roughly two to three joints.
5. Open a commercial cannabis farm
The initiative lays out three tiers of business licenses for marijuana growers, scaled by the number of plants a farmer can cultivate. A class A business license would allow up to 100 plants at any one time, class B is 500 plants, and a class C license permits up to 2,000 plants. For the first two years, according to Lowell, those already operating businesses licensed under Michigan's Medical Marijuana Facilities Licensing Act would receive priority for an equivalent recreational marijuana license.
6. Operate a marijuana microbusiness
Inspired by microbreweries, a marijuana microbusiness license would allow for vertical integration. Permitted to grow up to 150 plants, a microbusiness could process, package and sell its crop to adults. They are already legal in California, but have not proliferated because of zoning and licensing delays.
7. Limit or ban recreational marijuana businesses in your municipality
Even if voters approve marijuana at the state level, locals keep some control. Municipalities can place harsher restrictions on marijuana businesses than the state, such as by capping the number of licenses, or banning commercial cannabis altogether. Residents can petition their town for such ordinances.
8. Refuse to hire job applicants, or fire existing employees, if they test positive for marijuana
Even though the law allows it, pot may still violate your employee handbook. After speaking with the business community, Hovey said the coalition "felt it was important for business to have the right" to test employees and reject or fire them for failing a drug test. Some industries, such as trucking, would be required by law to continue to do so.
As Bridge has reported, parts of the Michigan business community are already struggling to find skilled workers who can pass a drug test. Greenlee, of Healthy and Productive Michigan, predicts state workforce development challenges will only worsen with easier access to marijuana, saying that is why "the Michigan Chamber and Grand Rapids Chamber and other smaller chambers are strongly against any recreational marijuana in Michigan."
9. Ban tenants from smoking on your rental property
Just as landlords have the right to ban smoking cigarettes on their property, they can also prohibit smoking cannabis product.
It's possible this initiative would not allow them to completely bar cannabis consumption. According to Hovey, landlords would not have the right to ban consumption in other ways, such as edibles. Chartier supported this interpretation but said she expects litigation on this issue.
10. Work as a 'budtender' at a smoking lounge
Move over, cigar bars and hookah lounges. The initiative gives municipalities the right to zone areas for businesses that permit consuming pot. These businesses would not be considered public spaces, exempting them from the portion of the law that prohibits consumption in public.
You can not…
1. Fill your entire garage with your new cash crop
Not only are households limited to 12 plants, you cannot open a licensed marijuana establishment in a residential area.
2. Grow your stash in a community garden
This isn't a case of "If you've got it, flaunt it." Plants can only be grown in a secured, enclosed space. It's probably best if that room lacks a window, too, as plants can't be "visible from a public place."
3. Drive while high
Just like alcohol, it would be illegal to operate a vehicle while under the influence of marijuana.
Exactly how this portion of the law would be enforced is murky. "There isn't a good way to test people on the side of the road," Greenlee said. There are also no national standards to determine drugged driving. Unlike alcohol, tetrahydrocannabinol (THC), the active chemical ingredient in cannabis, remains in the system long after it continues to have an effect.
Chartier defines impaired driving as "a substantial and material effect on driving." A 2013 Michigan Supreme Court case, People v. Koon, was decided in favor of Chartier's client, a medical marijuana patient charged with driving under the influence because THC was detected in his system. The court noted that state law governing medical pot does not define what constitutes "under the influence." But the court said "the phrase clearly contemplates something more than having any amount of marijuana in one's system and requires some effect on the person."
"The reasoning would apply to recreational user," Chartier wrote in an email to Bridge, "but the holding of the case can't just be extended to recreational users. It likely would be litigated."
As states have begun to legalize recreational marijuana, a variety of methods have been developed to test if somebody is stoned behind the wheel. iPad apps, blood tests, and saliva swabs are among potential solutions, but as yet there is no universal yardstick to certify cannabis impairment.
4. Light up in a park
Smoking recreational marijuana would not be allowed in public. If you choose to indulge, you would have to do so on private property or in a business zoned for marijuana consumption.
When it comes to privately owned property that's visible from a public place, such as your front porch, Chartier said "an overly aggressive prosecutor may try and claim that [smoking on your front porch is a public space] because the public can view the porch. But I don't think that argument would be successful based on the case law."
5. Promote it as a free gift for another retail purchase
Maine and Washington, D.C., allow people to possess pot and gift it to others over 21, but they do not allow retail sales. A bustling grey economy of "gifting" weed has burst forth to exploit the loophole. In Boston, for example, you can buy a $55 bottle of juice, with the pot that comes with it being complimentary. Michigan's initiative attempts to crack down on this gifting economy before it has the chance to grow, permitting gifts "as long as the transfer is not advertised or promoted to the public."
"If you are saying 'Buy a bottle of water and get a free ounce of marijuana,' that would be illegal under our initiative," Hovey told Bridge. This would prevent businesses from distributing marijuana products without being approved or avoiding having to pay for a marijuana retailing license.
6. Sell colorful, marijuana-laced candy
Candy infused with marijuana that is in a shape or packaging attractive to children would be banned. Looks like you may still have to head to California for those Cheeba Chews.
7. Ship marijuana to somebody else (even within Michigan)
Hold on before you start devising a mail-order marijuana business model. The post office is run by the federal government, which continues to consider marijuana a Class I controlled substance. Shipping marijuana, even if it stays within Michigan, would remain illegal. Commercial shippers may have leeway to deliver marijuana products, but the area remains hazy. Other states have not seen marijuana-by-mail flourish.
8. Ban marijuana completely from your town
Though local governments can ban or limit cannabis businesses, they cannot ban marijuana completely. Initiative language explicitly states they cannot restrict the flow of marijuana products being transported through their boundaries.
On whether towns can ban personal growth and consumption, advocates and opponents differ. Lowell says towns could not strip individuals of their right to grow or use pot. Chartier agrees that only commercial activities can be restricted locally. But Greenlee says it is "likely to be one of those things that will have to be figured out by the state or a court challenge."
9. Sell homegrown marijuana to your friends
Unless, of course, you are willing to go through the licensing process. Selling marijuana would require getting a license and paying associated taxes to be a marijuana retailer, and products must be tested before being placed on the market.
Only donate if we've informed you about important Michigan issues
See what new members are saying about why they donated to Bridge Michigan:
"In order for this information to be accurate and unbiased it must be underwritten by its readers, not by special interests." - Larry S.
"Not many other media sources report on the topics Bridge does." - Susan B.
"Your journalism is outstanding and rare these days." - Mark S.
If you want to ensure the future of nonpartisan, nonprofit Michigan journalism, please become a member today. You, too, will be asked why you donated and maybe we'll feature your quote next time!