Coronavirus guts Michigan college budgets. And it's going to get worse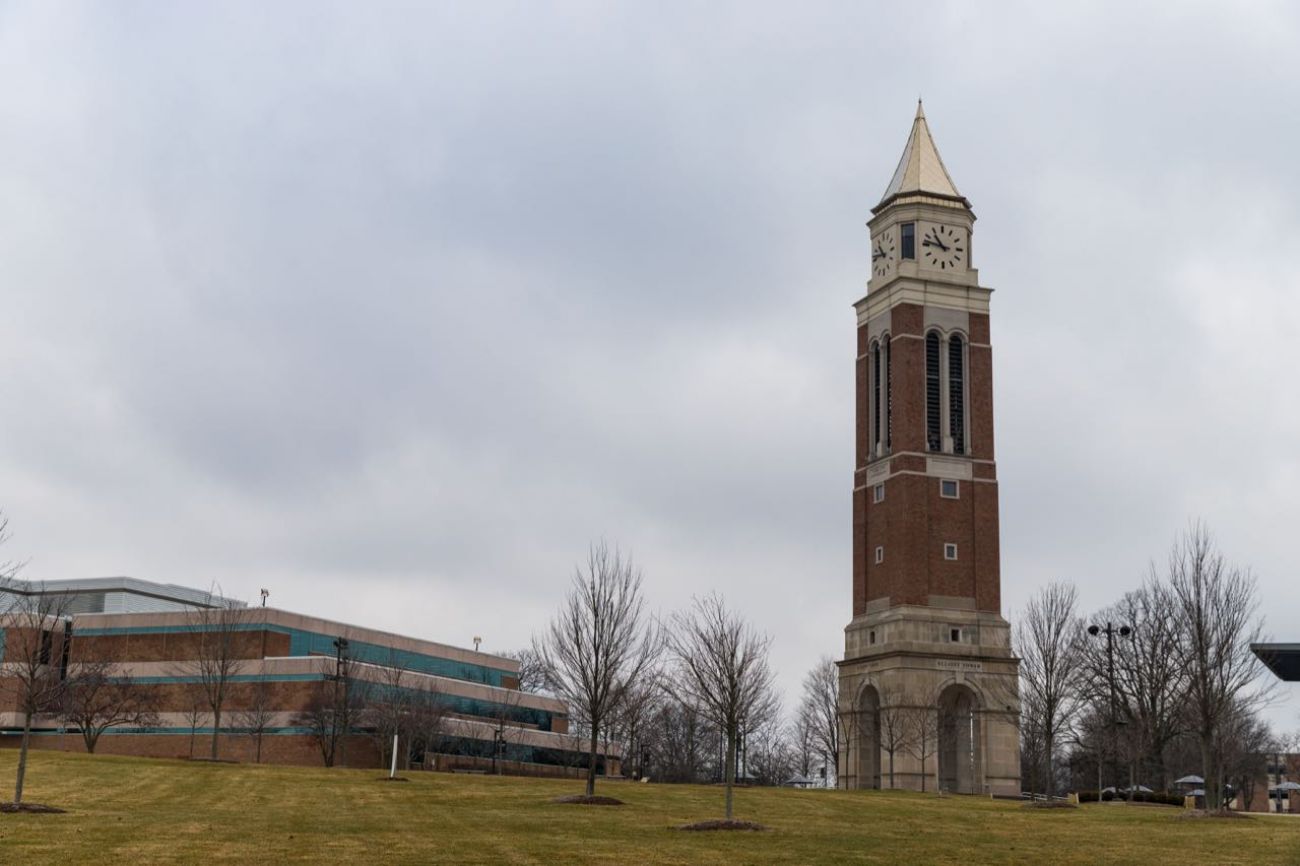 Michigan's colleges and universities are in "dire" financial straits because of the coronavirus pandemic, with the possibility that some may not survive.
Schools have lost hundreds of millions of dollars so far, with the hemorrhaging expected to continue this summer and into the fall. The scale of the budget blows is difficult to determine yet, but the loss is expected to make the budget crunch during the recession a decade ago look like the good old days, said Dan Hurley, CEO of the Michigan Association of State Universities, which represents the state's 15 public four-year universities.
"This is unlike anything we've dealt with in the past," Hurley said. "This is an alarming environment. There are so many unknowables."
Examples of the carnage on some campuses so far:
The University of Michigan's three campuses and the affiliated Michigan Medical System project combined losses of between $400 million and $1 billion, don't include losses to the endowment caused by turmoil in the stock market. The university has announced pay freezes for faculty and staff and pay cuts to executives

Michigan State University has suffered at least $50 million to $60 million in losses through the end of the budget year ending June 30 due to changes brought on by the pandemic, including the closure of campus and the switch to online learning. So far, executives have taken 2 percent to 7 percent pay cuts, hiring has been slowed and some construction projects may be put on ice.

Wayne State University is planning for anywhere from a 5 percent to 15 percent cut in its operating budget, a decline of between $20 million and $60 million that could include layoffs and elimination of programs.

Michigan's private colleges have suffered $63 million in losses directly caused by the pandemic, with $35 million of that total due to rebates given to students in room and board after colleges closed in March, according to Robert LeFevre, president of Michigan Colleges & Independent Universities. LeFevre called the financial situation for private colleges "dire."
The losses, and painful budget cuts, will likely grow.
"I would anticipate more [layoffs]," Hurley said. "They have gone on triage mode."
The impact on students is even less clear. College could raise tuition to make up for some of those losses, but "our students are hurting" from their own family's economic hardships caused by the pandemic, said John Beaghan, vice president for finance and administration at Oakland University.
More than a million Michigan workers have filed for unemployment since mid-March, following Gov. Gretchen Whitmer's order shuttering non-essential businesses in an attempt to slow the spread of the potentially deadly virus.
Both MSU and Central Michigan University have announced tuition freezes for 2020-21.
Hurley said universities are doing what they can to maintain their "core mission" of delivering high-quality education to students, but that "there are going to be significant spending reductions in every other facet" of the college experience.
Hurley didn't elaborate on what that could mean for students, beyond saying that "no matter what, [the fall 2020 semester] is not going to be like last year."
The $2 trillion stimulus bill passed by Congress and signed by President Donald Trump in March provides $14 billion for higher education. But the American Council on Education, an association of college and university presidents, called the $14 billion "woefully inadequate" in a letter sent to U.S. Secretary of Education Betsy DeVos. "This crisis is causing massive disruption to students, institutional operations and institutional finances," Mitchell wrote. "On some campuses, it is creating an existential threat, potentially resulting in closures."
Frim Ampaw, who studies high education economics as a professor of educational leadership at Central Michigan University, said universities are in a more precarious financial situation now than during the recession a decade ago, because that recession only hurt endowments.
The pandemic has done that (through stock market losses), but it's also halted ways universities make money, Ampaw said, from revenue for room and board, to athletic ticket sales and parking revenue, to summer camps and conferences.
"It's going to be very impactful," Ampaw said. "Every month, two months, three months we are not [open for business on campuses], we lose money.
"If we are not back in the fall," Ampaw said, "we are going to lose a lot of money and we are going to lose a lot of universities."
Already one college, Urbana University, near Columbus, Ohio, has closed because of coronavirus-caused losses.
At Eastern Michigan University, "The pandemic will have a dramatic impact on the financial position of the university," said EMU spokesperson Geoff Larcom. "There will be a significant loss of revenue, the total of which is still highly variable."
It's the variables that are hard for universities to deal with. "There are way more unanswered questions than answered questions," said Oakland's Beaghan.
Some of those major financial questions facing universities include:
What will happen to state funding? This isn't an issue with Michigan's private colleges, but the state's 15 public universities received $1.6 billion from state government this year, accounting for about 20 percent of university general funds. Higher education funding is expected to nosedive in the state budget due to be completed by Sept. 30.
The Michigan Department of Treasury now estimates that the state will lose between
$1 billion and $3 billion in revenue
this budget year, which ends Sept. 30, and between $1 billion and $4 billion next year.
Hurley and LeFevre said that higher education is typically among the first budget areas to be cut when the state is short of money.
In 2012, new Gov. Rick Snyder, facing his own budget crisis, cut the higher education budget by 15 percent. It took five years for public universities to regain those losses; when inflation is taken into account, universities still are below their 2011 funding levels.
"The state's budget problems usually roll down hill," said Craig Thiel, senior research associate at Citizens Research Council, a Michigan-based nonpartisan public affairs research organization.
Will students return? School officials don't know how many students will show up on campus in the fall. That's a big deal – tuition and room-and-board revenue can make up 70 percent of the budget of some colleges, including Michigan State, said MSU's Brendan Cantwell, associate professor in educational administration. Even the loss of a few dozen students at small private colleges or a few hundred at public universities can make a big difference.
"There are a lot of smaller colleges, where losing 10 people is detrimental," CMU's Ampaw said.
Applications and student acceptances for enrollment are up at the state's private colleges, LeFevre said. Michigan State University President Samuel Stanley said in a virtual town hall Monday that enrollment acceptances for incoming, in-state freshmen were up 14 percent over last year.
"We feel good about the deposits we're seeing, but right now they're just deposits and students could change their mind," Stanley said.
Those enrollment figures could dip if campuses don't reopen for in-person classes in the fall. School officials say they are concerned incoming freshmen may choose to take a gap year and wait until a COVID-19 vaccine is developed, or decide to delay enrollment rather than sit in their bedrooms taking online courses.
Additionally, Oakland's Beaghan said some students may no longer be able to afford tuition because they or their parents have lost jobs during the pandemic. More than a million Michigan residents have filed for unemployment since mid-March.
Will there be less student financial aid? The Depression-level economic disruption will mean more students will need financial aid, at a time when some schools may not have as much financial aid dollars to hand out.
For example, much of the financial aid provided to Oakland University students comes from designated funds in the school's endowment. That endowment has lost $20 million of its $115 million value since the coronavirus sent the stock market tumbling, Beaghan said.
LeFevre said Michigan's private colleges don't rely on their endowments for scholarships, and that financial aid shouldn't be impacted by the pandemic.
What if international students won't come to the United States? Some public universities turn a profit on international students, who generally pay full tuition. Michigan State University, for example, enrolled 5,661 international students in the fall of 2019. Those students are 11 percent of total students, but account for about 18 percent of tuition revenue at MSU, or approximately $180 million.
MSU's Stanley said he's concerned that international students may choose not to come to the U.S. in the midst of a pandemic (the United States has the most coronavirus cases in the world), or may face restrictions on travel.
At Oakland University, Beaghan said the school isn't expecting to have any international student freshmen this fall. "If you start out losing 200 international students, where do you make it (the money) up?" Beaghan said.
At Andrews University, 22 percent of students (762 of 3,412) on the Berrien Springs campus in fall 2019 came from outside the U.S.
While the school anticipates many of its current international students (many of whom are still in the U.S.) will be back in the fall, "our budgetary assumption is that we will have far fewer and possibly no new international students."
That would be a loss of about 50 students, Payne estimated.
Will colleges need to lay off employees? While Michigan's public universities haven't announced layoffs, but they are in the contingency plans of at least Oakland and Wayne State.
Last week, the University of Arizona became the first flagship public university to announce campus-wide furloughs and pay cuts. Those cuts will last through the summer of 2021.
Unless schools are able to reopen campuses for the summer to maintain revenue from camps and conferences, colleges "will need to begin shedding expenses," CMU's Ampaw said. That's hard to do without laying off or furloughing staff, because the majority of university budgets (a minimum of 60 percent) are salaries and benefits, said Ampaw and Cantwell.
With university budgets for 2020-21 set to begin July 1, college officials will likely have to make financial decisions without all the answers to the health concerns surrounding the pandemic they'd like, said Hurley, of the public university association.
"There are so many dynamics and so many more unknowns involved, and so much less control [over those dynamics], Hurley said. "This is going to be much more profound [of an impact] than the Great Recession."
RESOURCES:
Only donate if we've informed you about important Michigan issues
See what new members are saying about why they donated to Bridge Michigan:
"In order for this information to be accurate and unbiased it must be underwritten by its readers, not by special interests." - Larry S.
"Not many other media sources report on the topics Bridge does." - Susan B.
"Your journalism is outstanding and rare these days." - Mark S.
If you want to ensure the future of nonpartisan, nonprofit Michigan journalism, please become a member today. You, too, will be asked why you donated and maybe we'll feature your quote next time!