Michigan asked ex-teachers to return to school. In 3 weeks, 1,200 said yes.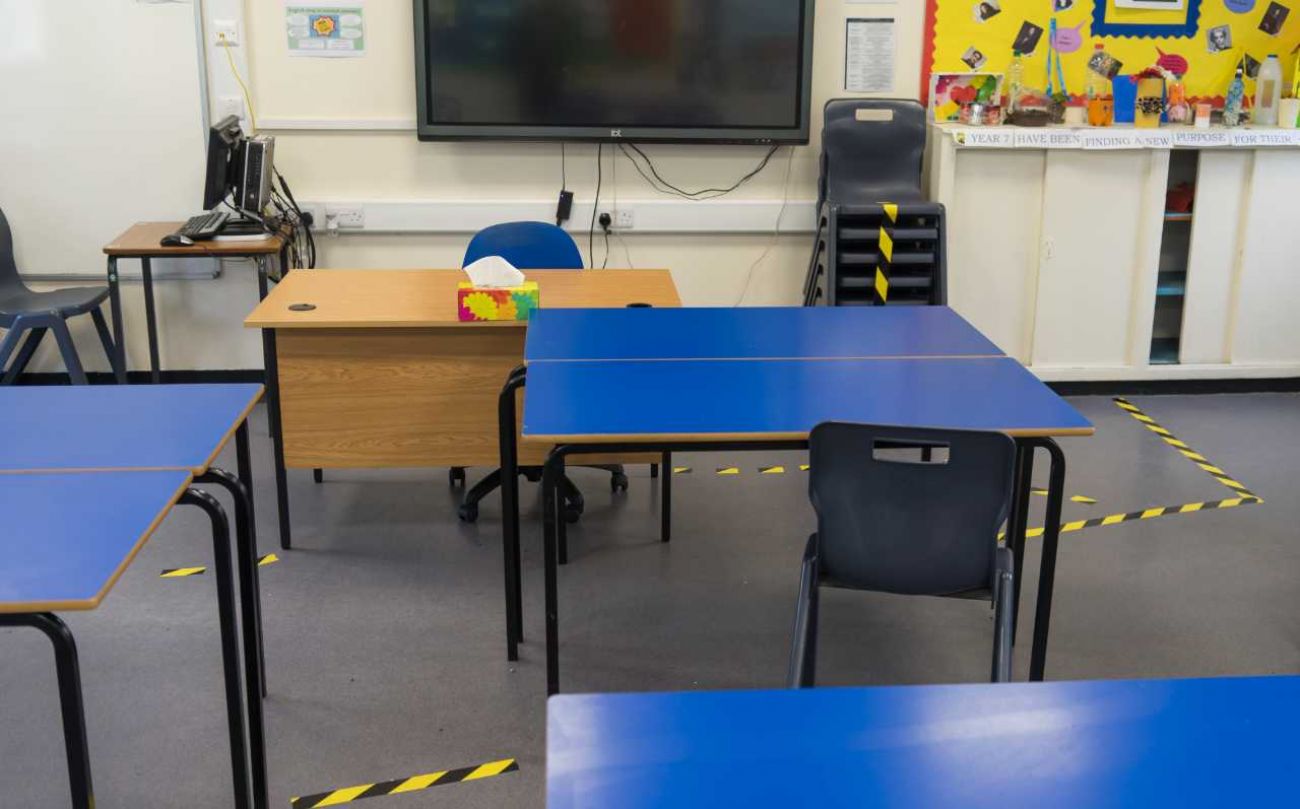 State Supt. Michael Rice said the program to lure teachers back to the classroom is designed to remove barriers to reentering the profession. His next big idea: Raise starting teacher salaries to get more college grads into the teaching profession.
Talent & Education
Michigan asked ex-teachers to return to school. In 3 weeks, 1,200 said yes.
Aug. 3: Michigan schools can't fill teacher aide jobs: 'There are no applicants.'
June 14: Detroit schools found a way to attract teachers: Pay them more
Fifteen years ago, as an assistant high school principal at Cadillac Area Public Schools, Jennifer Brown would sort through stacks of 60 to 80 applications for each teaching position that opened up.
Today, as superintendent of that same district, Brown is lucky to get a half dozen applications for a teaching post. Some special education jobs have been vacant all school year. Adding to the troubles, there are never enough substitute teachers to fill gaps when full-time educators are sick.
"Principals have had to substitute. I've had to substitute," Brown said. "We're seeing the effects of (the state teacher) shortage."
To help fill the gap, the Michigan Department of Education sent emails in April to more than 30,000 former educators. Come back to the classroom, State Superintendent Michael Rice pleaded, and Michigan will waive the requirement of 150 hours of training to be recertified to teach in classrooms.
Related:
"To paraphrase an old Motown song," Rice cajoled, "We want you back. We welcome you back."
The response has been overwhelming. In three weeks, more than 1,200 former educators expressed interest — the equivalent of about two teachers for every traditional public school district in the state.
While not all those former teachers are likely to end up back in classrooms, the program, called "Welcome Back Proud Michigan Educators," is expected to help stave off a growing emergency in Michigan schools until longer-term efforts are developed to attract more teachers.
It also is an illustration of how a seemingly minor policy tweak can sometimes make a big difference.
"We're trying to have an impact on the teacher shortage where we're able," Rice told Bridge Michigan, "recognizing there are limits to what one entity can do."
Some school districts, particularly in rural northern communities and urban areas, have struggled with teacher shortages for years. Today, no region of the state is immune, with many districts even turning to uncertified teachers to teach subjects they were never trained in.
Michigan schools face a double whammy: Teachers are leaving the profession at higher rates than in the past, according to state data, while fewer college students are choosing to major in education.
Enrollment at Michigan's teacher preparation programs dropped 70 percent in eight years. There were 16,000 fewer college students majoring in Michigan K-12 education degree programs in the 2016-17 school year than there were in 2008-09, according to data from the U.S. Department of Education.
Those 16,000 fewer potential teachers are the equivalent of one-sixth of Michigan's current public school teaching workforce.
The number who graduated from the state's college-based teacher prep programs — the primary pipeline for new classroom instructors — dropped 45 percent between 2011 and 2017, from 4,863 to 2,659.
The new program to lure back former teachers is keyed on the elimination of a common roadblock to reentering the profession: recertification.
Teachers must periodically attend training sessions to keep their teaching credentials. Once they leave the profession and stop taking those continuing education classes, they typically must complete 150 hours of recertification training to regain their teaching certificate.
State Supt. Rice's offer allows former teachers — with the permission of local districts considering hiring them — to walk back into a classroom without putting in those hours.
The program drew praise from teacher unions and school leaders.
"The teacher shortage is real, as is the fact that fewer college students are choosing teaching as a career," said David Hecker, president of the American Federation of Teachers Michigan. "Teachers returning to the profession help address this shortage and bring years of experience and talent to the classroom. This is good news for students."
"It's a great idea," said Andre Townsel, superintendent of Benton Harbor Public Schools. "It gives our former educators, who are highly qualified and some of the best educators out there, a chance to return.
We don't want any barriers to them rejoining the profession."
Shana Barnum, principal at Alaiedon Elementary in Mason Public Schools in Ingham County, said the teacher shortage is "a huge crisis that the state is not addressing."
Barnum had two of her school's three first-grade teachers quit within a month of each other last fall, and struggled to find replacements.
"There's definitely a shortage and we have to do something," she said.
Bringing back former teachers, though, is just a "Band-Aid" and doesn't solve the underlying problem, Barnum added. "Our long-term goal should be to recruit and retain teachers."
Rice acknowledged the program is a "short-term" solution, but said he hopes it can tamp down the crisis until longer-term solutions can be put in place.
One of his suggestions: higher starting pay for new teachers.
Michigan's average teacher salary is higher than the national average, at least partly because Michigan has a teacher workforce that, on average, has more years of experience than educators in other states. But average starting pay for first-year teachers in Michigan in the 2019-20 school year was $37,549 – ranking 41st in the nation for starting teacher pay, according to the National Education Association teacher union.
Washington, D.C. has the highest beginning-teacher pay at $56,313, and Montana the lowest, at $32,871.
"The profession has been so relatively diminished over the last decade, and it's going to take several years to bring that profession back," Rice said. "One way to bring it back is to pay people more, particularly at the entry level."
Rice said he knows more needs to be done to address Michigan's need for more teachers, but he feels the wind is finally at his back.
"When I started (as state superintendent) two years ago, there were questions about whether there was a teacher shortage," Rice said. "There were legislators who said, 'Yeah, maybe (there's a shortage) in some other districts, but not in my districts. You don't hear that anymore. Local districts made the case that this is something they struggle with on a daily basis.
"The good news is there's been an awakening, a consciousness raising in the community and in the legislature, and now we're working collectively on solutions – legislators, policymakers, educators."
We're not just a news organization, we're also your neighbors
We've been there for you with daily Michigan COVID-19 news; reporting on the emergence of the virus, daily numbers with our tracker and dashboard, exploding unemployment, and we finally were able to report on mass vaccine distribution. We report because the news impacts all of us. Will you please support our nonprofit newsroom?