Michigan scrambles to salvage school year in wake of coronavirus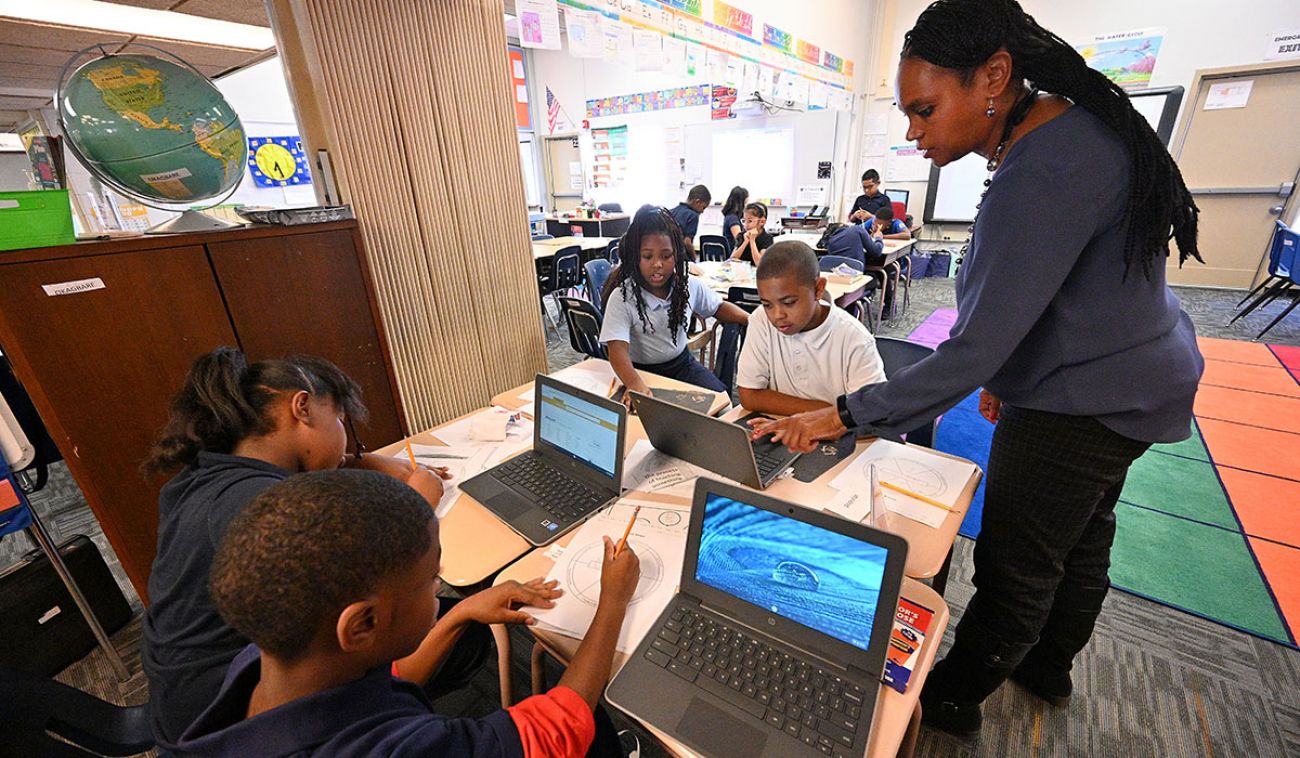 March 30: Whitmer to end Michigan school year; seniors graduate, others move up
Government and school leaders are meeting to decide whether schools will reopen this spring, if instruction will be extended into the summer, what that would look like and how it would be funded.
Legislators, members of Gov. Gretchen Whitmer's administraton and officials from school associations had a conference call Wednesday to begin talks about how the state should handle schooling during the pandemic. Some of the group will continue talks through the weekend, according to a Facebook post by Senate Majority Leader Mike Shirkey, R-Clarklake.
Michigan's public and private schools are in the second week of a four-week mandated closure to try to stem the spread of the coronavirus. Schools will reopen at the earliest on April 14. Whitmer has left open the possibility of extending the closure, depending on the spread of the potentially deadly virus.
School officials statewide have expressed frustration with the Democratic governor and Republican legislative leaders for the lack of answers about what will happen with the remainder of the academic year, funding to continue to pay educators, and even if seniors will be allowed to graduate.
In the social media post, Shirkey said schools, teachers and staff will get paid if school is extended. Teachers and many school staff are paid for 180 days of school, and are continuing to be paid during the state-ordered closure. If the school year is extended to make up for days missed during the closure, educators would either work those extra days for free, or schools would have to find millions of dollars in additional funds.
"We can't pay our people twice for those same [school] days," said Lou Steigerwald, superintendent of Norway Vulcan Area Schools in the Upper Peninsula near Iron Mountain.
"If we have to make those days up, I either have to tell people they need to use their sick days now or lay them off and bring them back" for the makeup days this summer.
Shirkey tried to calm those fears, writing in his social media post that he "will not accept any plan going forward that doesn't include compensation and funding for all involved."
William Miller, executive director of the Michigan Association of Intermediate School Administrators, who was in the meeting with Shirkey, said the group had a consensus on another big issue: the need for academic instruction to resume before the next school year begins in September.
Kansas, for example, has closed schools through the end of the school year. If Michigan were to do the same, without accommodations for some type of instruction in the summer, students would have no structured academic learning for almost six months.
"Everyone [on the call] says we will have instruction between now and September," Miller said.
What that instruction would look like – in person in Michigan classrooms, or improvised online learning – is up in the air.
"If this [school shutdown] goes on for long, we need to figure out how to offer instruction," Miller said. "We're going to need continuity with our students and find a way to deliver instruction."
Some school districts, such as West Bloomfield School District in Oakland County, quickly transitioned to online learning.
Others would struggle with online learning because of families who do not have Internet access in their homes.
"The need to continue learning, that's the priority," Miller said. "But it [online learning] is never going to take the place of students in the classroom. We'd have to do the best we can. We have to realize we're in something of a compromised situation."
School superintendents who spoke to Bridge, many of whom are overseeing massive food delivery operations to low-income students and are retrofitting shuttered classrooms into child care centers for the children of essential workers, expressed frustration that leaders in Lansing aren't demonstrating what they view as the same decisive leadership.
"Parents and school district staff wait. Plans need to be made," Novi Superintendent Steve Matthews wrote on Twitter. "Schools have stepped up. Learning is taking place. Food is being delivered. Someone in Lansing needs to show some leadership."
Added Kevin Polston, superintendent of Godfrey-Lee Public Schools near Grand Rapids, "There's general uncertainty from teachers and families. Are we going to get a more coordinated effort from the state? That's my hope."
Shirkey admitted in his Facebook post that parents and schools are "looking for quicker guidance."
"NO ONE should interpret our measured approach as anything other than making sure we have an actionable plan going forward," Shirkey wrote.
Other decisions that still need to be made include:
Will the state waive graduation requirements for seniors, many of whom are taking required classes this semester?

Will students in grades 9-11 have to repeat required classes they are taking this semester, or be given credit for the courses?

Will students advance to their next grade in September? (Grade promotion generally is a local district decision)
Three state education organizations, representing superintendents, ISDs and school boards, wrote a joint letter Wednesday pleading with Whitmer and the Legislature to make decisions about the remainder of the school year quickly.
"We urge the state to immediately move to waive days of instruction that fell during the mandated period of closure from March 16 through April 13, 2020, and develop a clear framework and plan to guide districts in educating children through a statewide seat-time waiver going forward," the letter said. "This framework must acknowledge the incredible disparities that exist between communities related to technology, access to broadband, and other resources while clearly identifying methods in which districts will be able to provide quality instruction in a variety of ways, rather than a one-size-fits-all approach."
The letter called on Whitmer to decide within a week whether the state's school closure would be extended past the current four-week period, to allow schools time to plan. "Further delay creates uncertainty," the letter said.
Shirkey wrote that a subgroup of the officials on the conference call Wednesday will meet "now thru the weekend in an attempt to reach a consensus for a recommendation to the governor early next week" on the school calendar.
One possible hitch: It may not be clear by next week how long schools will be closed due to the pandemic -- a matter that could influence how schools handle instruction.
"It's developing," Miller said. "These are complicated policy issues. People are working hard on this."
RESOURCES:
We're not just a news organization, we're also your neighbors
We've been there for you with daily Michigan COVID-19 news; reporting on the emergence of the virus, daily numbers with our tracker and dashboard, exploding unemployment, and we finally were able to report on mass vaccine distribution. We report because the news impacts all of us. Will you please donate and help us reach our goal of 15,000 members in 2021?