Questions about Michigan coronavirus school closings? We have (some) answers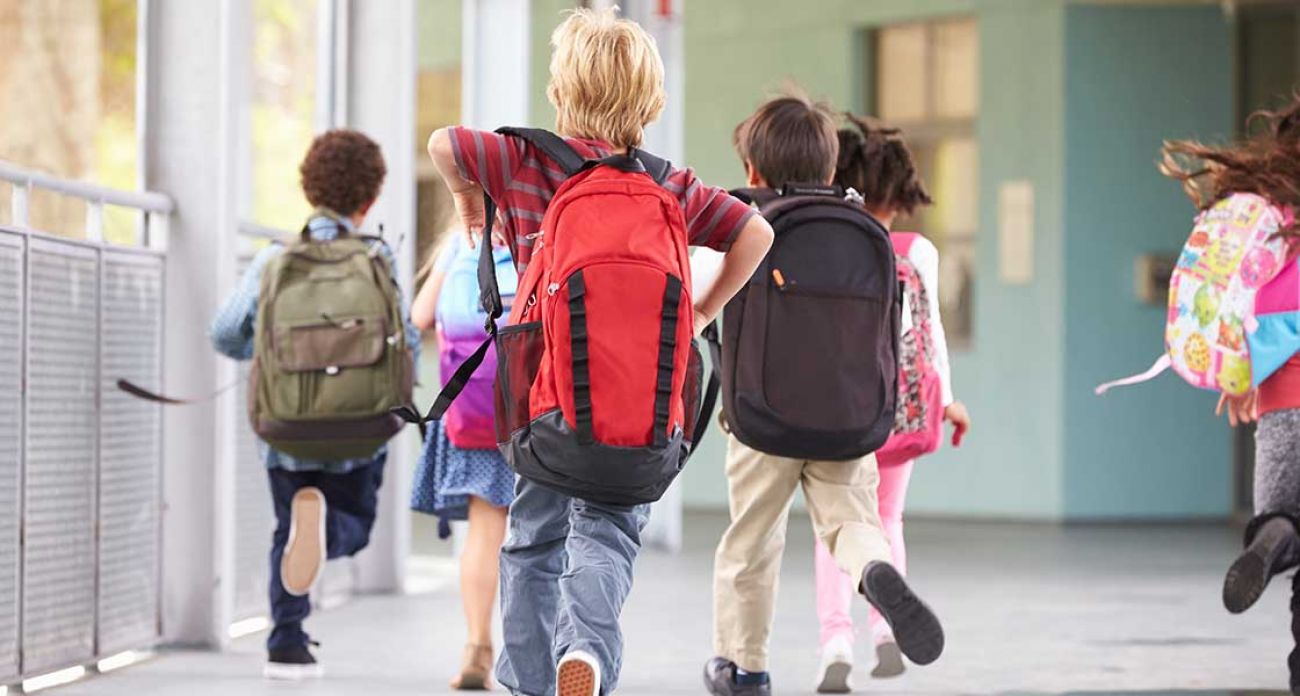 Families would see monthly payments of $250 to $300 per child through December and any family that has a qualifying child dependent is eligible.
Talent & Education
Questions about Michigan coronavirus school closings? We have (some) answers
March 30: Whitmer to end Michigan school year; seniors graduate, others move up
March 20 update: Will Michigan classes stay closed, and other coronavirus impact on schools
The closure of all Michigan K-12 schools for three weeks starting Monday raises a lot of questions for families and school administrators. Let us know your questions by sending them to rfrench@bridgemi.com and we'll try to get answers.
My child receives free breakfast and lunch at school. What happens during the break?
More than half of Michigan students get free breakfast at school, and 7 in 10 get free or reduced-price lunch. School officials say that, for many low-income students, free school meals are their main source of nutrition.
Gov. Gretchen Whitmer's administration officials told Bridge a top priority is finding a way to get those free meals to students during the three-week school closure.
The Michigan Department of Education requested and received a waiver from federal regulations Friday, allowing school meals to be distributed to families outside of school cafeterias.
Parents need to check with their own school district or charter school, but a number of districts, including Detroit Public Schools Community District, the state's largest, have set up distribution points for "grab-and-go" meals.
The meals are free, and must be taken away from the distribution centers to eat.
In Detroit, "select buildings will be partially open, after a 72 hour period and deep cleaning, for students to quickly pick up breakfast and/or lunch in the morning and afternoon Monday through Friday," Detroit Superintendent Nikolai Vitti told Bridge in an email statement. "Students will not eat at the building but simply pick up food. DPSCD will also deliver meals to its medically fragile students at their homes."
Also, there are reports of some restaurants around the state offering free meals to children. Two examples: Domino's on Harper Avenue in St. Clair Shores announced it is offering a free large, one-topping pizza for families in need during the school closure, and Palm Palace in Ann Arbor is offering free children's meals, with no purchase necessary.
RELATED:
What if my school's spring break was scheduled to begin April 6, the day schools are supposed to reopen. Is my school off four weeks?
Again, that's a decision that will be made by local school districts. Many schools in Oakland, Kent and Ottawa counties, for example, have spring breaks scheduled April 6 to April 10.
Ron Koehler, assistant superintendent at Kent Intermediate School District, said he doubted schools would reschedule spring break, in respect to families who have made travel reservations. Also, dates of spring break are in teacher contracts, so changing the dates would have to be negotiated, which would be difficult on short notice.
So, in effect, some schools will be off for three weeks, and some for four weeks.
Will my child have to attend school later in June to make up for the break?
By state law, Michigan schools must be in session for 180 days. Schools are allowed to take six snow days during the year without having to make up those days in the spring.
A three-week state-mandated closure would mean schools would likely have to extend school into the summer by at least two weeks to meet that 180-day requirement.
Nudging the school year into the summer could also raise some thorny contract issues. For example, would teachers and staff, who are being paid during the school closure, be paid extra for working those weeks?
There's no decision yet. But recent history would suggest it is unlikely schools will have to make up the coronavirus break days.
Last year, the Legislature forgave four days that Michigan schools were closed from Jan. 29 to Feb. 1, when Whitmer declared a state of emergency because of frigid temperatures.
A similar action to forgive school days lost during the coronavirus closure is likely, said state Sen. Dayna Polehanki, D-Livonia. "I have requested a bill that will forgive school days lost as a result of the governor's closing of K-12 schools due to the coronavirus," Polehanki said Friday.
I don't have high-speed Internet at my home. Will my kid fall behind?
Michigan's public universities halted in-person classes, but are still attempting to hold classes online. Unlike the state's universities, K-12 schools are officially closed.
Many schools sent home packets of study materials with students, and many offer online learning opportunities. But not all students have access to high-speed Internet or have computers in their homes.
In rural Michigan, 37 percent of homes do not have broadband Internet, and 14 percent of homes have no Internet at all.
Comcast, one of the state's major Internet providers, announced it is offering 60 days of basic Internet service free to low-income families in response to the coronavirus crisis.
So while many Michigan teachers are attempting to keep their students engaged academically during the break, classes will pick up where they left off when schools closed.
Could third -graders still be retained because of low reading skills?
As of now, the M-STEP, the state's standardized test, is still scheduled to be given in Michigan schools in April.
In most grades, M-STEP results have no bearing on student grades or advancement. But this year for the first time, reading scores on the M-STEP will be used to flag struggling third-grade readers for retention.
Third-graders who are more than a year behind in reading will be recommended for retention. The Michigan Department of Education estimates that 5 percent of third-graders (about 5,000) will be flagged.
There are numerous exemptions for students (English-language learners and those who've already flunked a grade, for example), but there still likely will be many more students flunk third grade than in the past.
When third-graders return April 6, they will just weeks away from that high-stakes test, having missed three weeks of reading instruction.
This week, the U.S. Department of Education gave waivers that allow states to not give federally-mandated standardized tests this school year, meaning Michigan has the option of dropping M-STEP this spring.
As of Saturday, M-STEP was still scheduled to be given to Michigan students in April.
Friday, MDE sent a memo to schools saying the department knew that school closure "has created significant concerns about test preparation test administration, and potential student results.
"Top department leadership has conveyed these concerns to the U.S. Department of Education and will advocate for maximum flexibility," the memo continued.
Polehanki, the Democratic senator from Livonia, told Bridge Friday she is advocating in the Legislature for a postponement of M-STEP and the third-grade read-or-flunk law until next year.
Is there a chance the three-week break will be extended even longer?
There aren't plans to extend the school break at the moment. Then again, there weren't plans to close the schools at all a week ago. With coronavirus cases expected to increase in the near future, nothing is ruled out.
Some institutions are already extending their coronavirus precautions. For example, the University of Michigan and Michigan State University have halted all in-person classes through the end of the semester April 21. Final exams will be online-only, and the schools canceled their spring commencements.
We're not just a news organization, we're also your neighbors
We've been there for you with daily Michigan COVID-19 news; reporting on the emergence of the virus, daily numbers with our tracker and dashboard, exploding unemployment, and we finally were able to report on mass vaccine distribution. We report because the news impacts all of us. Will you please support our nonprofit newsroom?