Will Michigan classes stay closed, and other coronavirus impact on schools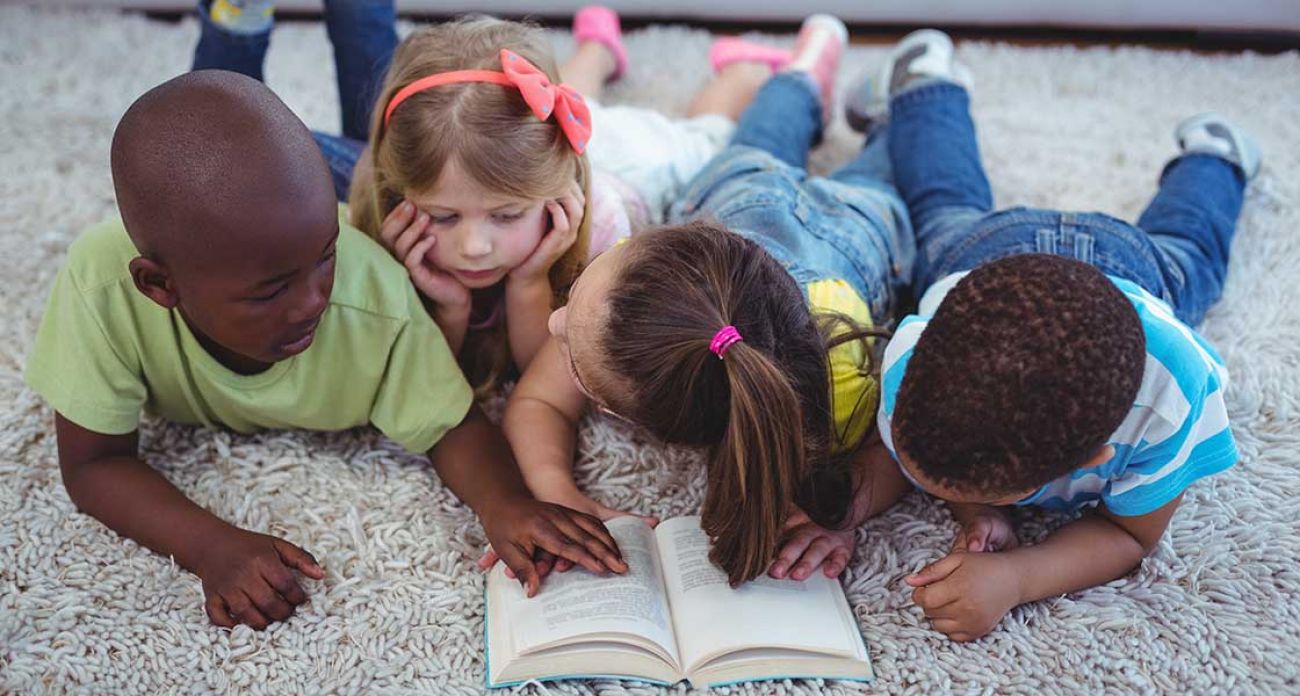 A new poll finds generally wide support for increased investments in children in Michigan.
March 30: Whitmer to end Michigan school year; seniors graduate, others move up
The closure of Michigan K-12 schools for three weeks, through April 6, raises a lot of questions for families and school administrators. Bridge answered a few more on Friday.
Let us know if you have additional questions by sending them to rfrench@bridgemi.com and we'll try to answer more.
Is there a chance the three-week break will be extended?
As of Friday afternoon (one week into the three-week statewide closure), schools were still scheduled to reopen April 6.
Gov. Gretchen Whitmer said Friday that "our plan and hope is always that we will be in a position that we will be able to get back in the schools," but she added that state officials "are very aware of the science and the experiences elsewhere" regarding the coronavirus outbreak.
The spread of the potentially deadly coronavirus continues to grow in Michigan, with total confirmed cases exceeding 500 by Friday. Some experts have predicted the peak of the virus is still weeks away.
School officials who've spoken to Bridge both on and off the record have been unanimous in their belief that schools will not reopen April 6. And late Friday, State Superintendent Michael Rice became the highest-ranking state official to suggest schools might not reopen then. In a news release, Rice referred to "a three-week closure period that might well be extended during the COVID-19 crisis."
A longer-term break is fraught with questions that would need to be addressed. For example:
If schools close for the remainder of the school year, students will have attended 70 percent of the school year. Would students be granted a waiver from required classroom hours

to advance to their next grade?

What about high school seniors? Will they have earned enough credits to graduate? Whitmer said in a news release Friday night, "I will be working in the coming days to ensure our seniors graduate and that no child is held back as a result of our ability to provide face-to-face instruction during the COVID-19 school closure."

Rather than students being out of school for six months, would classes reopen in the summer rather than waiting until September? Dave Campbell, superintendent of Kent Intermediate School District, called the idea of six months without school "beyond crazy."
By state law, schools must be open 180 days a year. Currently, most schools have been open about 125. The Legislature could forgive the 180-day rule, or force schools to extend school into the summer to make up missed days, or consider the days during which the schools were closed to be days of instruction, thus counting toward the 180-day mandate.
Stay tuned.
I don't have high-speed Internet at home. Will my kid fall behind?
Some schools have gone to great lengths to convert classes online. Some have given students homework assignments and even tests. But the Michigan Department of Education made clear Friday that the school closure means just that – schools are closed.
While MDE said it encourages "enrichment," the days in which all Michigan public and private schools are closed will not be counted as "seat time" – in other words, the days don't count as official school time.
Current state law requires schools to have 75 percent student attendance each day for a district to receive full state funding for that day. Attendance is impossible to determine and verify when traditional public schools are not designed to provide distance learning, according to an MDE news release Friday.
"According to state law governing education delivered in traditional public schools, we can't count instructional time if we can't count students," Rice said in the release.
Many schools sent home packets of study materials with students, and many offer online learning opportunities. But not all students have access to high-speed Internet or have computers in their homes.
MDE issued guidelines for online learning during the closure, saying that only districts that can assure all students access to computers and Internet should pursue online learning during the school closure.
In rural Michigan, 37 percent of homes do not have broadband Internet, and 14 percent of homes have no Internet at all. Low-income students in many urban areas such as Detroit also face huge obstacles to computer access.
Comcast, one of the state's major Internet providers, announced it is offering 60 days of basic Internet service free to low-income families in response to the coronavirus crisis.
So while many Michigan teachers are attempting to keep their students engaged academically during the break, classes are likely to pick up where they left off when schools closed.
RELATED:
What about standardized tests like M-STEP?
Whether schools reopen April 6 or not, it's likely that Michigan students will get a one-year reprieve from standardized tests.
The M-STEP, taken by students in grades 3-8, is used to compare academic performance between schools and as an accountability measure in teacher evaluations. It is also the standardized test that Michigan uses to fulfil a federal requirement for academic accountability.
Earlier this week, Michigan school leaders requested a waiver from the U.S. Secretary of Education that would allow schools to not give the tests this year because of the three-week closure ordered by Whitmer. If schools return April 6, students would be in class for just two weeks before testing began.
Friday, the U.S. Department of Education made it official, announcing it would waive standardized test requirements for all states.
MDE officials did not return a request for comment Friday, but since the state had already asked to skip the test this year, it's highly likely there will be no standardized tests in Michigan classrooms this spring.
Could third -graders still be retained because of low reading skills?
In most grades, M-STEP results have no bearing on student grades or advancement. But this year for the first time, reading scores on the M-STEP were to be used to flag struggling third-grade readers for retention.
Third-graders who are more than a year behind in reading were to be recommended to repeat the grade. MDE estimated 5 percent of third-graders (about 5,000) would be flagged.
With the M-STEP likely canceled, the state's "read-or-flunk" law is likely to be pushed back a year, though that would likely have to be determined by a legislative vote.
Sen. Dayna Polehanki, D-Livonia, told Bridge recently she is advocating for the Legislature to postpone the third-grade reading law, citing the at-least three-week break without instruction as a reason third-graders will be ill prepared for a high-stakes test.
Nudging the school year into the summer could also raise some thorny contract issues. For example, would teachers and staff, who are being paid during the school closure, be paid extra for working those weeks?
There's no decision yet. But recent history would suggest it is unlikely schools will have to make up the coronavirus break days.
Last year, the Legislature forgave four days that Michigan schools were closed from Jan. 29 to Feb. 1, when Whitmer declared a state of emergency because of frigid temperatures.
A similar action to forgive school days lost during the coronavirus closure is likely, said Polehanki. "I have requested a bill that will forgive school days lost as a result of the governor's closing of K-12 schools due to the coronavirus," Polehanki said Friday.
We're not just a news organization, we're also your neighbors
We've been there for you with daily Michigan COVID-19 news; reporting on the emergence of the virus, daily numbers with our tracker and dashboard, exploding unemployment, and we finally were able to report on mass vaccine distribution. We report because the news impacts all of us. Will you please support our nonprofit newsroom?