Will Michigan 3rd- grade reading law hurt poor? Florida's history says yes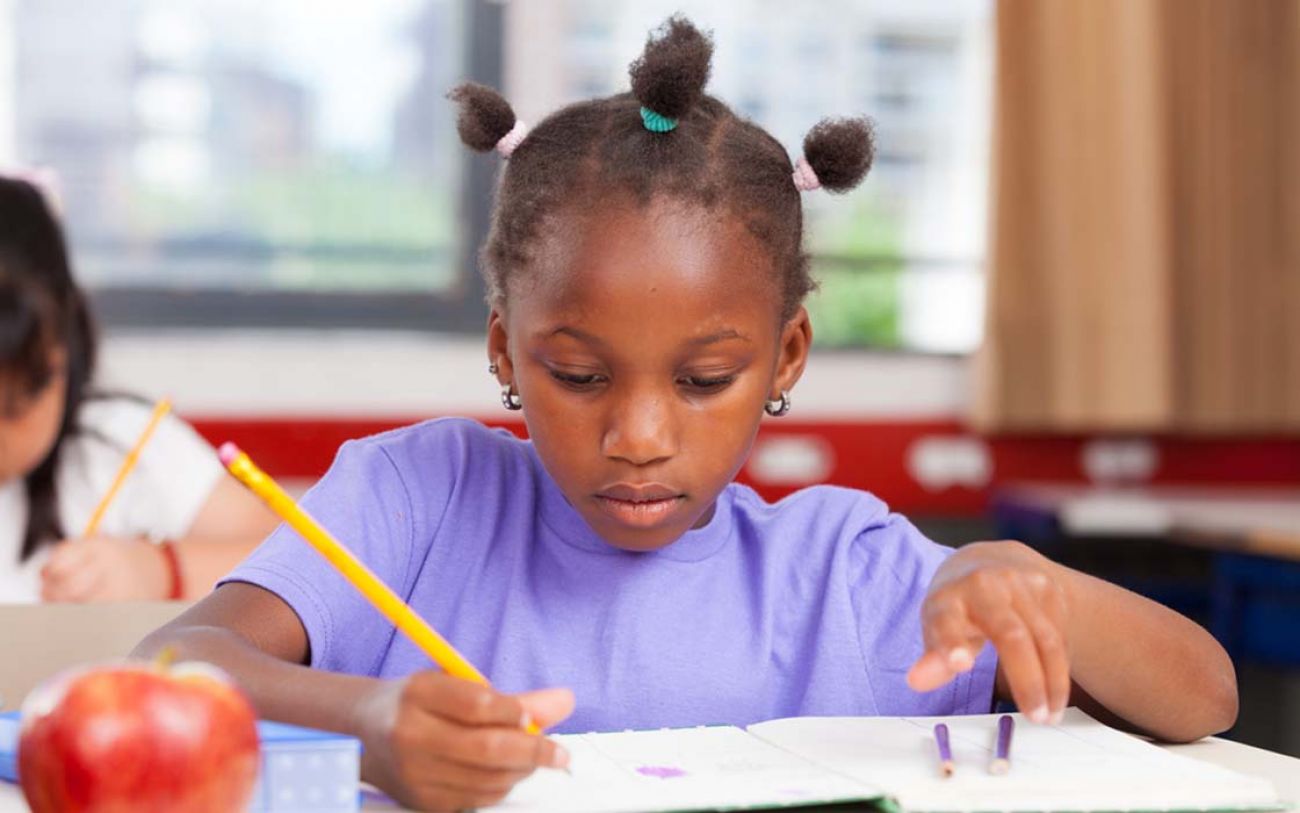 Children from low-income and minority families will be more likely to flunk than wealthier white classmates with similarly low test scores under Michigan's third-grade reading law, if the experience of Florida is repeated here.
Florida implemented a third-grade retention policy for children not reading at grade level nearly two decades ago, in 2002. That policy ‒ which, like Michigan's, provides loopholes for some students ‒ is markedly similar to Michigan's read-or-flunk law that goes into effect next school year.
A soon-to-be-published study by researchers at the American Institutes for Research and Northwestern University found that Florida third-graders with similarly low reading scores were held back at different rates, depending on the socioeconomic status of their families.
Related: Poll: parents don't know Michigan's 3rd-grade reading law, love A-to-F school grades
What do 3rd-grade teachers think?
Are you a third-grade teacher in Michigan? Bridge Magazine would like to get your views on preparing for Michigan's third-grade reading retention law next school year. To share your thoughts, contact Ron French at rfrench@bridgemi.com.
While the long-term impact of holding children back a grade is mixed, the socioeconomic and racial disparity found in Florida should be a flashing yellow caution light for Michigan, said Sarah Lenhoff, assistant professor of education at Wayne State University.
"This study is an important warning for Michigan lawmakers and educators as our state implements this new law," Lenhoff said. "If children are given differential opportunities to use exemptions from retention, this policy could lead to greater inequity in educational opportunity between low-income children and their wealthier peers."
Related: Michigan is investing heavily in early reading. So far, it's not working.
Researchers and educators agree that a child's reading level in third grade is a key indicator of future academic success. That's why Michigan and many other states focus efforts on improving early reading skills. Gov. Gretchen Whitmer, for instance, wants to add resources in schools to address early literacy.
In October 2016, Michigan's Legislature passed a law requiring that students more than a grade level behind in reading skills be retained in third grade. The policy doesn't kick in until this fall – a three-year delay intended to give schools time to improve early reading skills and allow the state Department of Education to create grade-level assessments from the state M-STEP test.
Who flunks and who moves on to fourth grade is supposed to be determined primarily by scores on the M-STEP, taken in the spring of third grade. But the reality is less clear cut.
Underperforming students can still advance to fourth grade through a number of exemptions spelled out in the law. There are, for instance, exemptions for English language learners, or for children who already have been retained in a grade.
The biggest and most subjective exemption available to struggling third-graders: the ability for parents to ask that their child be advanced to fourth grade "in the best interests of the student." If a parent makes such a request, school officials then determine whether the child should go to fourth grade or stay in third.
A nearly identical exemption is what led to the socioeconomic and racial disparities in Florida. It turns out, parents (particularly mothers) with higher incomes and education appear to have more success advocating for their children's advancement than parents from disadvantaged backgrounds, even when their children have similarly low scores.
According to the study, which examined retention rates before and after Florida's law went into effect (2000 to 2008), 48 percent of low-income struggling readers were held back in third grade under the policy, but only 41 percent of struggling readers from more affluent families were held back, despite similar test scores.
Related: Reader FAQ: Does Michigan Lottery money really go to schools?
A child whose mother had a bachelor's degree was 14 percent less likely to be retained in third grade than a child whose mother was a high school dropout, even though their children's tests scores were the same. Racial disparities also existed, but at a lower gap.
Before the third-grade reading retention policy went into effect in Florida, there was only a small difference in retention between poor and more affluent students and racial groups with similar test scores, said Christina LiCalsi, lead author of the study and a principal researcher at the American Institutes for Research in Chicago. After the policy, the retention gap widened.
LiCalsi said it's fair to offer parents a chance to argue their child would benefit by advancing to fourth grade despite poor reading skills. But the exemption adds subjectivity to the decision, leading to differences, perhaps unintended, in how the law is enforced.
"All we can tell for sure is… the disparity is in the more subjective exemptions," LiCalsi said. "We can't tell from this data if more educated parents are requesting (exemptions) more often than (less-educated) parents, or if they're requesting at the same rate and (school officials) are subjectively choosing to advance some students over others."
Either way, the result was the same: The Florida law has been "enforced differentially," the study found, with a low-income struggling reader more likely being required to repeat third grade than a higher-income struggling reader.
Whitmer, a Democrat, has previously said she'd like to "get rid" of Michigan's read-or-flunk law. The incoming State Superintendent Michael Rice, recently appointed by a Democratic-majority state school board, calls it "a bad law" based on "the false premise that the beatings will continue until reading improves. It's far too punitive and comes with too few resources.
"We have to improve reading in Michigan," Rice said in his interview for the state's chief school post. "But retention is not good for children."
State Rep. Kristy Pagan, D-Canton Township, recently introduced a bill to repeal the retention portion of Michigan's third-grade reading law. "Retention does nothing to actually improve literacy," Pagan said.
But with Republicans still holding majorities in the House and Senate, the odds of the GOP-driven law being repealed are slim.
In a statement released in March, a conservative Michigan education group, the Great Lakes Education Project, blasted the suggestion that the state's third-grade law should be repealed.
"Michigan's Third Grade Reading law is an evidence-based policy that lifts Michigan's students up to thrive. We owe it (to) our children to give them the best and this starts with the skill of reading," said Beth DeShone, advocacy director GLEP. "Studies prove students must learn to read by third grade so they can read to learn for the rest of their career. We cannot return to social promotion (promoting students to the next grade despite poor performance) so that career politicians can coddle those who prioritize adult feelings over student needs."
DeShone downplayed the Florida study, pointing out to Bridge this week that students in Florida outperform Michigan students in the National Assessment of Educational Progress, often called the "nation's report card."
"The Read By Grade Three law has put in place a system that will ensure students are screened starting in kindergarten to determine if there are literacy delays and work to address those delays immediately so that students have the greatest possibility for success in literacy and their overall education moving forward," DeShone said. "By its design, if implemented effectively, it should close achievement gaps because we are supporting student literacy at an earlier age."
The impact of retaining third-graders is less clear.
A separate study of Florida third-graders held back because of the reading policy showed little positive or negative long-term impact. Those retained in third grade graduated at the same rate as those who weren't retained, and enrolled in college at the same rate.
But even if retention has no long-term impact on third-graders, the study notes that holding students back a year means an extra year in K-12 schools – costing taxpayers money and delaying students' entry into the workforce or college.
"It's not a particularly effective policy," LiCalsi said.
An Ottawa County school official said he is disturbed by the Florida findings.
"It was disheartening to see the disparity the Florida study shows that poverty and other factors have such an impact on third-grade retention," said Doug Greer, director of school improvement for Ottawa Intermediate School District. "Many of those factors likely attribute to parent involvement."
But Greer also said Michigan's law allows teachers to determine whether a struggling reader should advance even without intercession by parents. "This provides the opportunity for educators to determine the best manner of support for a child based on the interventions the child needs."
Teachers, though, can also have unconscious bias in making these decisions, said LiCalsi, the study's lead author.
"The most important thing for policymakers to realize is that even though they may intend a policy to be universal and neutral, people interact with policy in different ways."
We're not just a news organization, we're also your neighbors
We've been there for you with daily Michigan COVID-19 news; reporting on the emergence of the virus, daily numbers with our tracker and dashboard, exploding unemployment, and we finally were able to report on mass vaccine distribution. We report because the news impacts all of us. Will you please support our nonprofit newsroom?