Detroit studying whether to shut water in underpopulated neighborhoods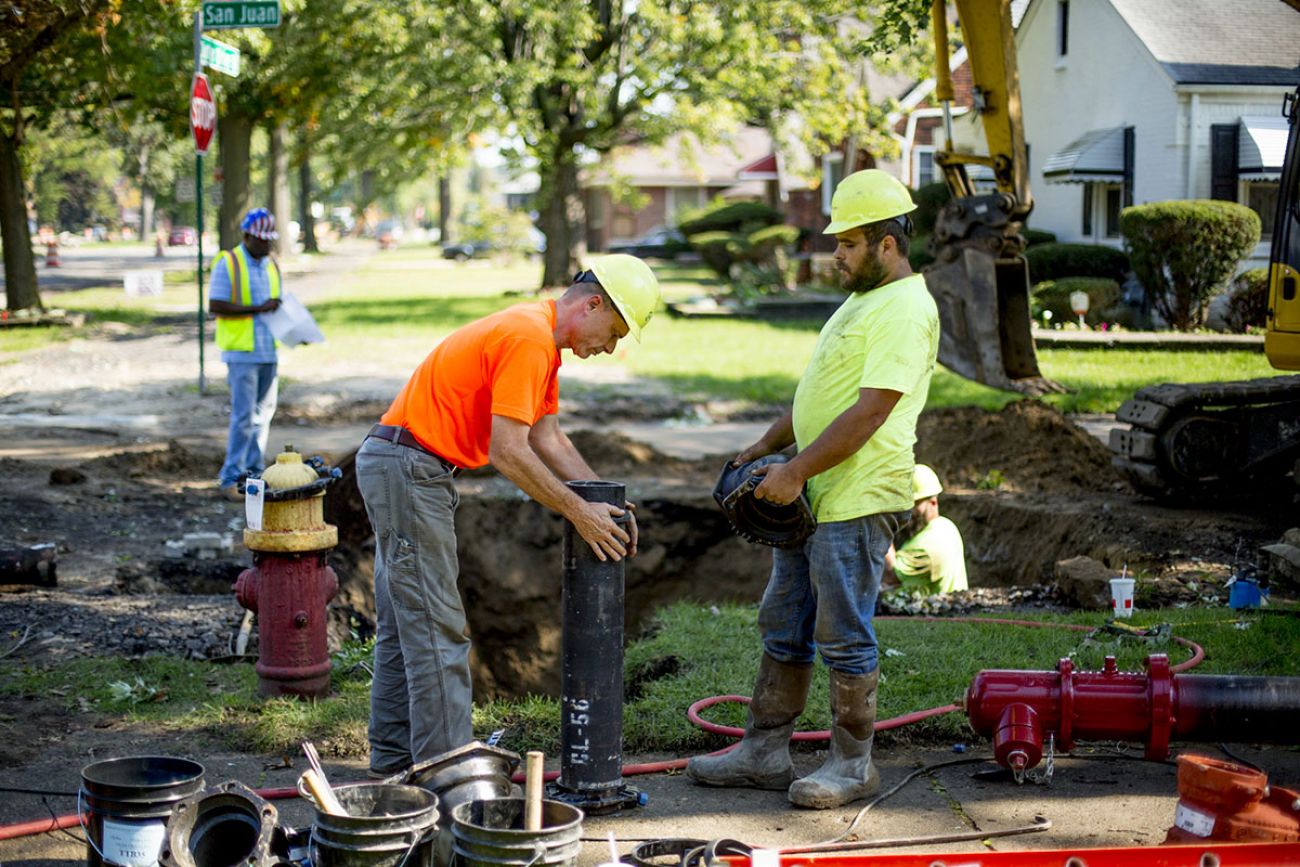 DETROIT -‒ Detroit officials are studying whether it makes sense to shut water service and relocate residents in parts of this sprawling and often vacant city, a top city official told Bridge Magazine.
Seven years after a disastrous series of public meetings about then-Mayor Dave Bing's plan to downsize Detroit, city officials are amid a $57 million, five-year analysis of the water and sewer system.
May 2019: She was born to fight – and did for 3 years without water in Detroit
The study is intended to help prioritize repairs, but water officials acknowledge the findings may help determine whether the city should offer to pay to move residents out of abandoned neighborhoods and shut water lines.
"Areas that are so sparsely populated, perhaps the neighborhood should be shut down and just move people out? We think so." ‒ Gary Brown, director of the Detroit Water and Sewerage Department.
"Areas that are so sparsely populated, perhaps the neighborhood should be shut down and just move people out? We think so," Gary Brown, director of the Detroit Water and Sewerage Department, told Bridge.
Brown said the study is being conducted in conjunction with several city departments, including the office of Mayor Mike Duggan, planning officials and roads.
Brown stressed that any proposal about enticing residents to relocate would be at least three to five years away.
Related: In Detroit, surviving without running water has become a way of life
"I'm interested. The mayor is interested: Whether it's more advantageous to offer people a (city-owned) Land Bank home that has five times the value elsewhere … When you get into some of these neighborhoods with only a few houses, you'd get a better return on your investment to just move three people and shut down the infrastructure."
Alexis Wiley, Duggan's chief of staff, issued a statement Tuesday distancing Duggan from Brown's remarks, telling Bridge "the mayor completely disagrees with this idea."
"The mayor's consistent approach has been to provide city services equally to all neighborhoods, regardless of population density," Wiley said.
"We've lit every neighborhood to the same national standard. We pick up trash, maintain parks, cut vacant lots and remove dead trees to the same standard in every neighborhood and we sweep every mile of residential streets just the same. That will continue."
Whatever the case, the study and discussion come as Detroit continues to confront decades of neglect necessitating millions or perhaps billions of dollars in infrastructure repairs – and amid heightened sensitivities about whether all neighborhoods are benefiting from new investment in the city.
Detroit officials have floated various forms of downsizing for years, as the population fell from nearly 2 million in the 1950s to 670,000 today and services have become harder to deliver in the 139-square-mile city.
"It's not for Gary Brown to decide where people live. Water is a service vital to people's health. It's not to be used as a political tool to re-engineer the city." ‒ Russ Bellant, Detroit neighborhood activist
But shrinking services for entire neighborhoods, especially to residents who have remained in the city while neighbors fled, has been political kryptonite.
Told of Brown's comments by Bridge, East Side housing leader Linda Smith's reaction was succinct.
"Aw, hell to the no," said Smith, executive director of U-SNAP-BAC, a nonprofit that develops affordable housing.
Old system, rising costs
Detroit's issues with abandonment are legendary. A city geographically large enough to fit San Francisco, Manhattan and Boston and still have leftover land, Detroit has more than 2.5 million fewer residents than those cities.
All told, Detroit has about 24 square-miles of vacant land, including 72,000 publicly owned empty parcels, according to a report last year by Detroit Future City, a nonprofit planning group.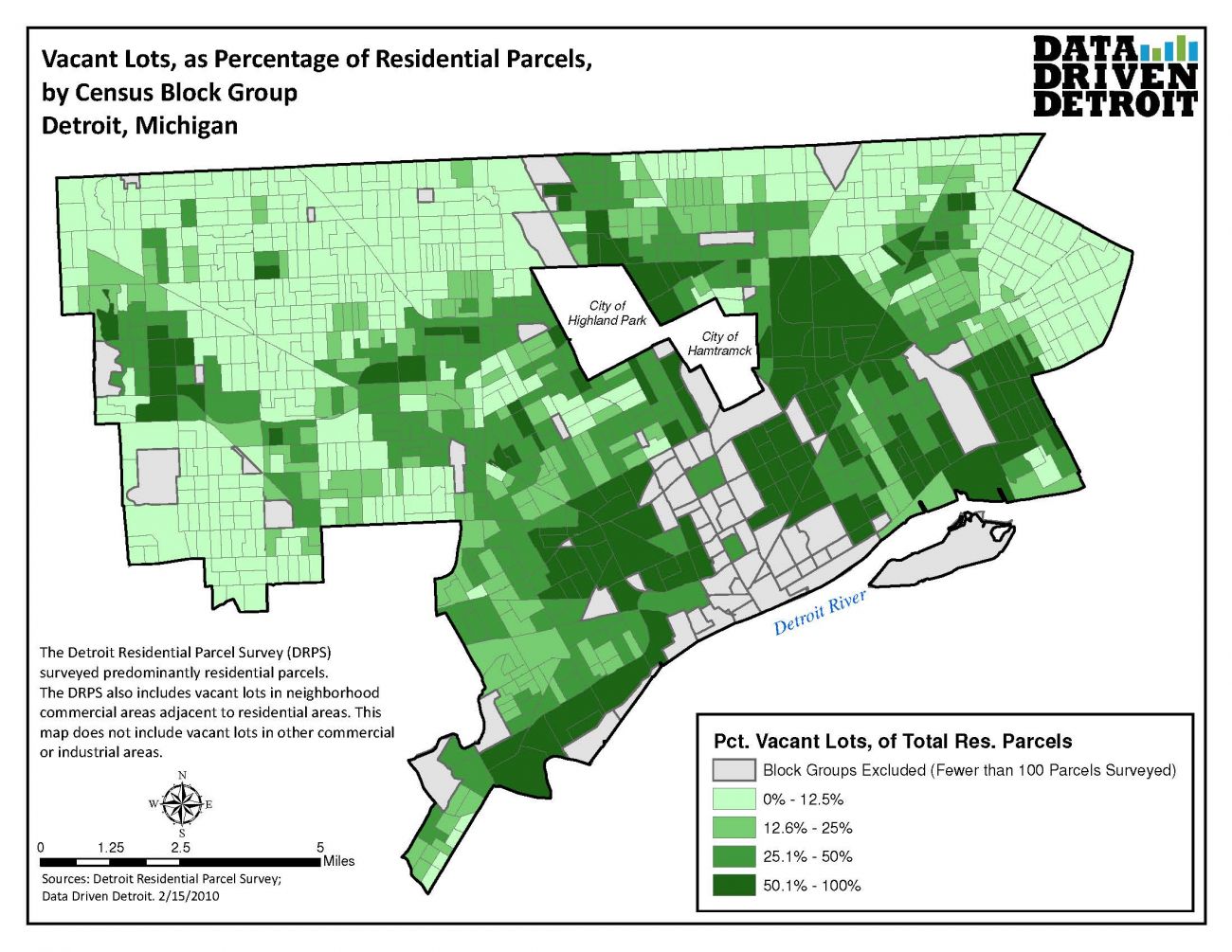 Over the years, there's been debate about whether it makes sense for the city to provide services to them all.
As part of its municipal bankruptcy, Detroit agreed in 2015 to lease its water system – which serves 4 million residents in southeast Michigan – to a new suburban group, the Great Lakes Water Authority.
In exchange, Detroit gets $50 million per year for 40 years, about $500 million of which will pay for upgrades and line replacements in the next five years for an old, neglected system.
That's enough to replace about 2 percent of the system per year.
The money comes as Detroit faces a reckoning: Water usage is dropping, down 27 percent since 2008 because of conservation efforts and efficiencies in home plumbing, but the system faces more needs than ever.
Much of 2,700-mile network of water pipes was built before World War II, and the average line is 95 years-old. Many pipes from the late 1800s remain, and the city has only replaced 15 percent of the system in a century.
The sewer system also is showing its age, averaging 200 sinkholes and cave-ins per year in the past five years, city records show.
"This was a beautifully designed system for 100 years ago," said Brown, the water chief.
"But we haven't done much maintenance for two decades. We were trying to stay out of bankruptcy," said Brown, who discussed the city's infrastructure needs and his ideas about shutting lines during three interviews with Bridge in the past two weeks.
In recent years, Detroit has pursued several controversial plans to increase water and sewer revenue. It has disconnected water at 112,000 homes since 2014 to increase collections, and raised sewage fees for drainage, prompting an outcry from pastors and lawsuits.
The water department's 2015 master plan discusses closing or modifying some water filtration plants, which could need $1 billion in upgrades by 2035.
Shutting service in select areas may make that easier, Brown said. The city could perhaps redevelop fallow land into industrial parks to create jobs, he said.
"There are pieces of a large system that can be taken out without impacting the system as a whole," Brown said.
The city is amid a $57 million, five-year study with national engineering firm AECOM to develop metrics on which service lines in Detroit should be replaced first.
The study weighs several factors, including age and health of the lines, but also the likelihood of neighborhood comebacks. Perhaps unsurprisingly, two of the city's hottest areas – downtown and Midtown – are deemed higher priorities for line replacement.
"We need the data to make these kinds of decisions, but this has been talked about lots of times," said Brown, who served on the City Council before taking over the water department.
"It's politically difficult to pick winners and losers, which neighborhoods are viable and which should go back to God."
"But this is the fact: This is a city built for 2 million people and now we have 650,000," Brown said.
He noted the city is already pursuing a similar model in Southwest Detroit, where as many as 350 families are being offered publicly owned homes if they leave the area near the planned Gordie Howe International Bridge to Windsor.
Brown said the city can look to one of the water department's municipal customers, Highland Park, as a cautionary tale of how abandonment can wreck infrastructure.
The city within Detroit, whose population plummeted to 10,000 from 53,000 in the 1930s, is so empty Highland Park has to send vacuum trucks to move human waste through its pipes. Gravity is supposed to propel sewage from pipes to treatment plants, but there are too few people flushing toilets to move the waste along in Highland Park, Brown said.
A non-starter for many
Any talk of relocations or downsizing in Detroit – especially amid a flurry of public investment in downtown and Midtown – is bound to be controversial.
Told of the water study by Bridge on Tuesday, one neighborhood activist sighed and said, "Jesus."
"It's appalling," said the activist, Russ Bellant, president of the HelCo Block Club on the city's northeast side, a retired Water Department plant operator and city council candidate last year.
"It's not for Gary Brown to decide where people live. Water is a service vital to people's health. It's not to be used as a political tool to re-engineer the city."
Bellant was among those who attended meetings in 2011 about the so-called Detroit Works plan to re-engineer and shrink the city. The idea by former mayor Bing was devised as Detroit slipped toward bankruptcy to streamline services and perhaps relocate residents.
The plan never recovered from poorly organized initial meetings that got off to a rough start when Bing likened some neighborhoods to a "hell hole."
Talk of moving Detroiters still strikes raw nerves for many in this predominantly black city, including residents old enough to recall city relocation efforts in the past targeting minority residents, most notably "urban renewal" drives in the early 1960s that demolished the Black Bottom neighborhood for freeways.
Other controversial efforts included using eminent domain to clear the Poletown neighborhood in the 1980s for a General Motors Plant and the city's clearing of land in the Rivertown neighborhood in the 1990s for casinos that eventually located elsewhere.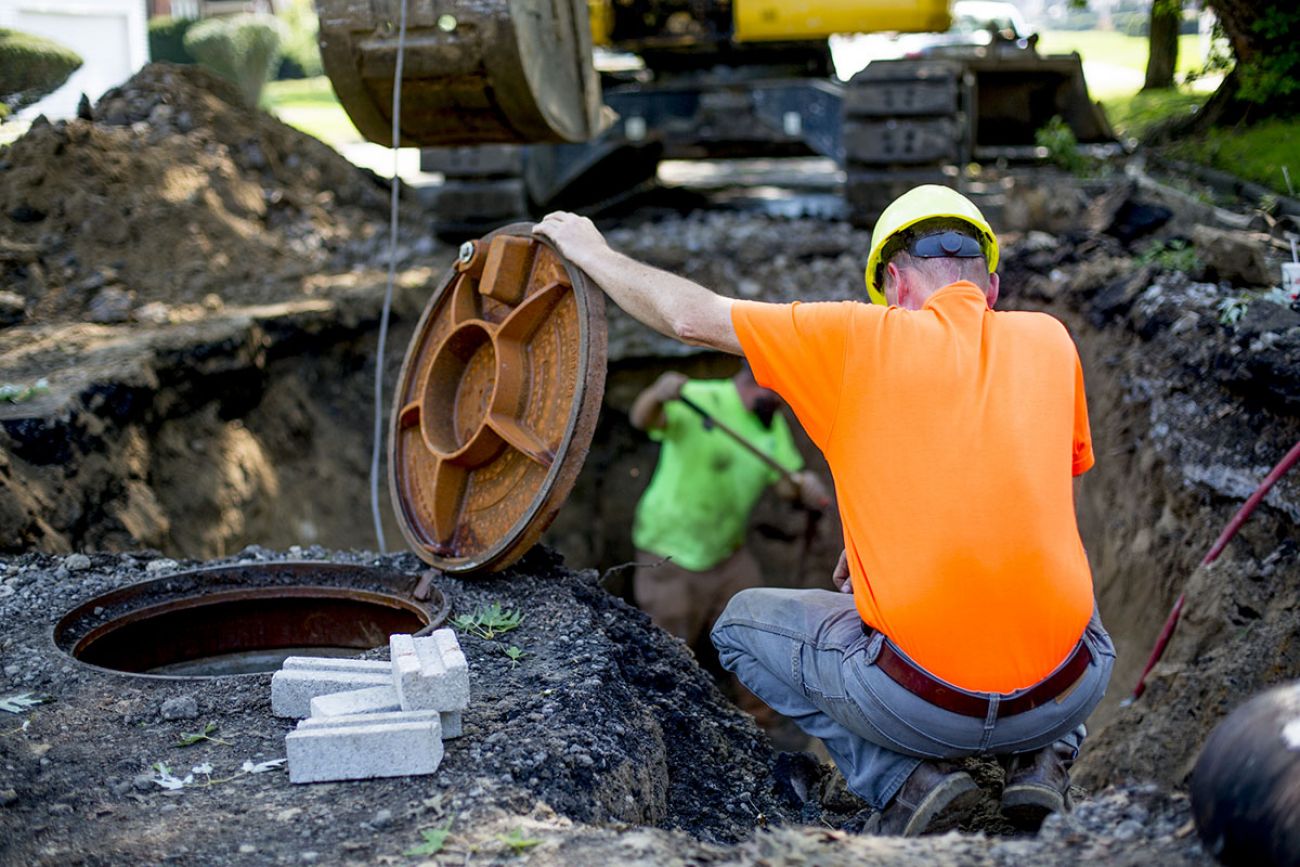 Under Duggan, city planners have adopted many of the concepts from Bing's failed plan, including using empty land as an asset to develop green spaces, farms or green belts.
Duggan, though, has been careful to say his goal is to expand the city's population and has never characterized planning efforts as downsizing.
"One of the challenges in the city is even highly vacant places aren't totally vacant," said Tom Goddeeris, deputy director of Detroit Future City, a planning group that has been involved in discussions about reimagining Detroit.
"There aren't a lot of places where there is just one house. It's three or four house here and three or four there."
Overall, 6 percent of Detroit is considered "low density"; that is, areas that are home to five or fewer people per acre, according to a Detroit Future City report. That's comparable to poor cities nationwide, but what makes Detroit unique is the lack of high-density neighborhoods to offset the vacant ones.
Goddeeris noted that the response to the city's offer to relocate residents near the planned Gordie Howe International Bridge – in one of the most industrial, polluted corners of Michigan – could be instructive.
So far, only a small fraction of 350 offered city-owned homes have wanted to leave.
"Even if there are compelling reasons to move and there are fairly reasonable options," Goddeeris said, "people still aren't interested."
Wiley, the mayor's chief of staff, stressed the goal of that program was not to downsize but to help residents of the neighborhood near the planned bridge "relocate to another neighborhood in the city of Detroit."

August 2019: Detroit shut off water to 11,800 homes this year. Most are still off.
Related: In Detroit, surviving without running water has become a way of life
We're not just a news organization, we're also your neighbors
We've been there for you with daily Michigan COVID-19 news; reporting on the emergence of the virus, daily numbers with our tracker and dashboard, exploding unemployment, and we finally were able to report on mass vaccine distribution. We report because the news impacts all of us. Will you please support our nonprofit newsroom?