She was born to fight – and did for 3 years without water in Detroit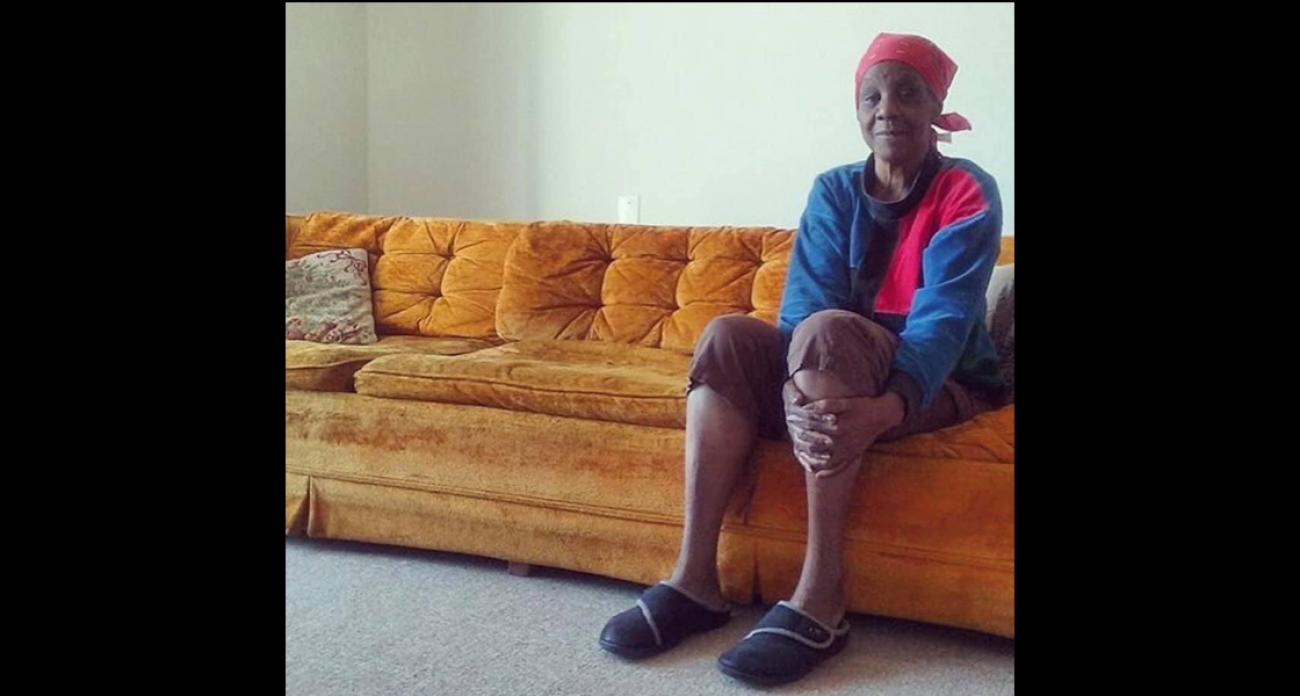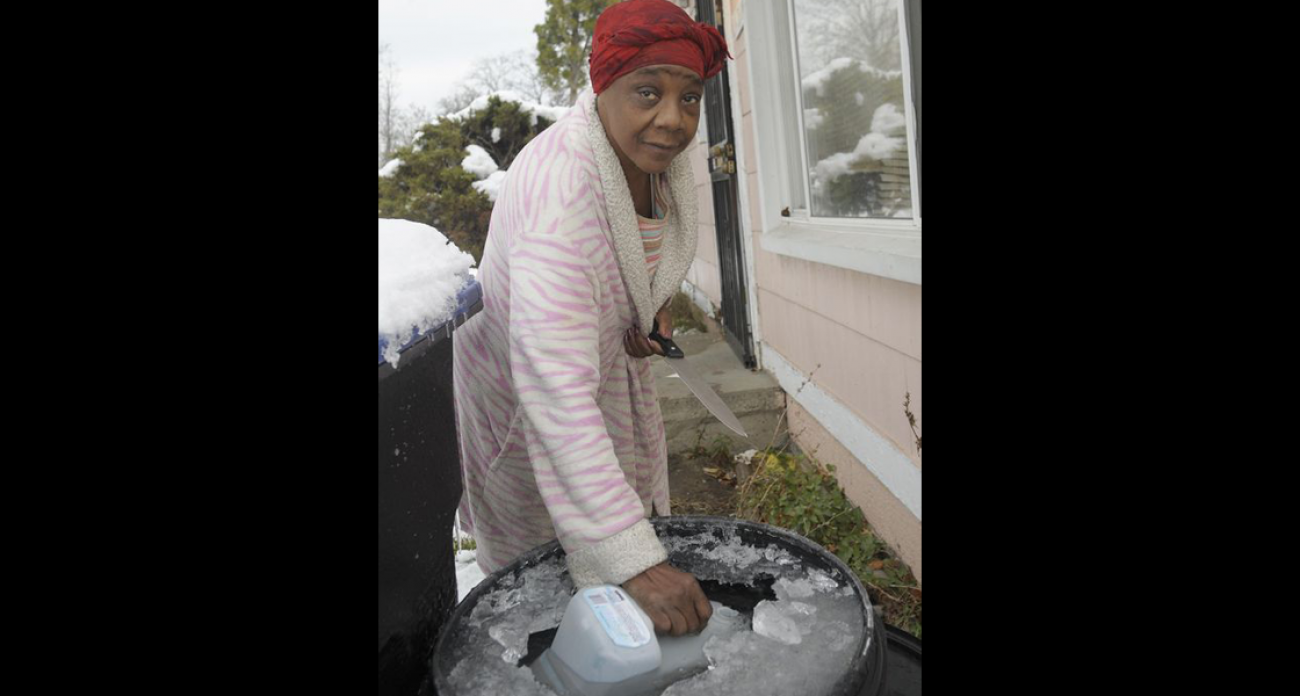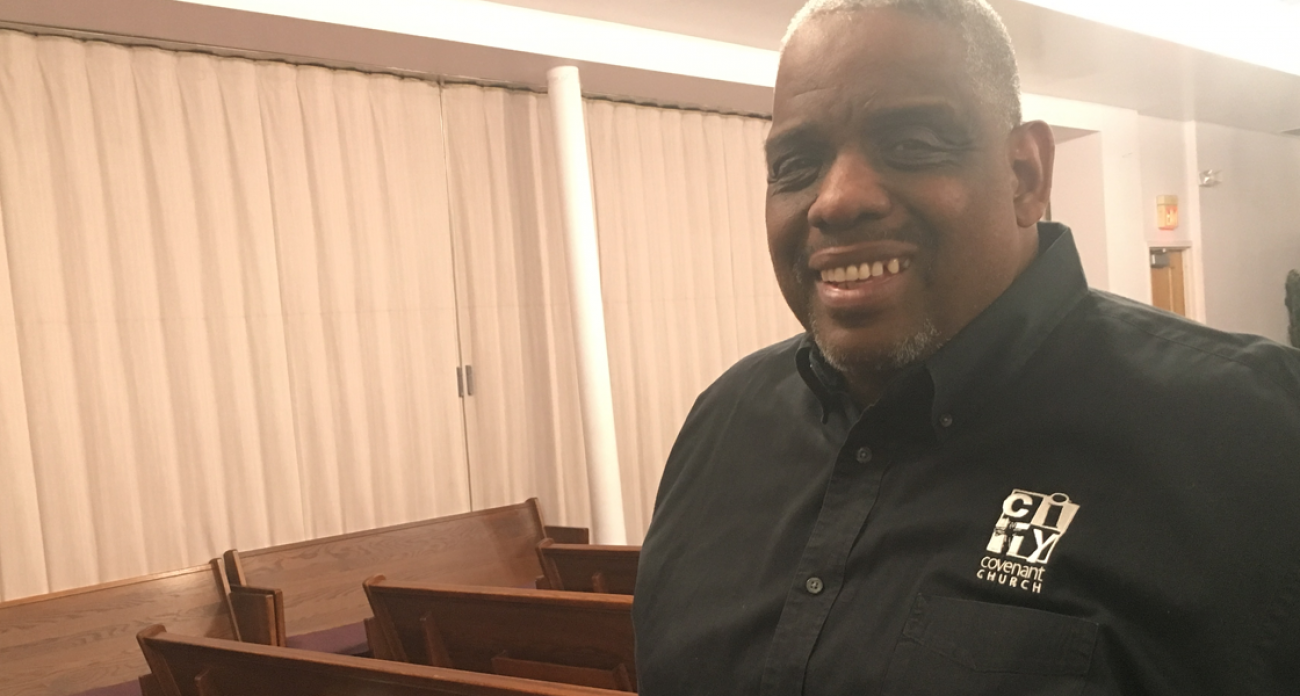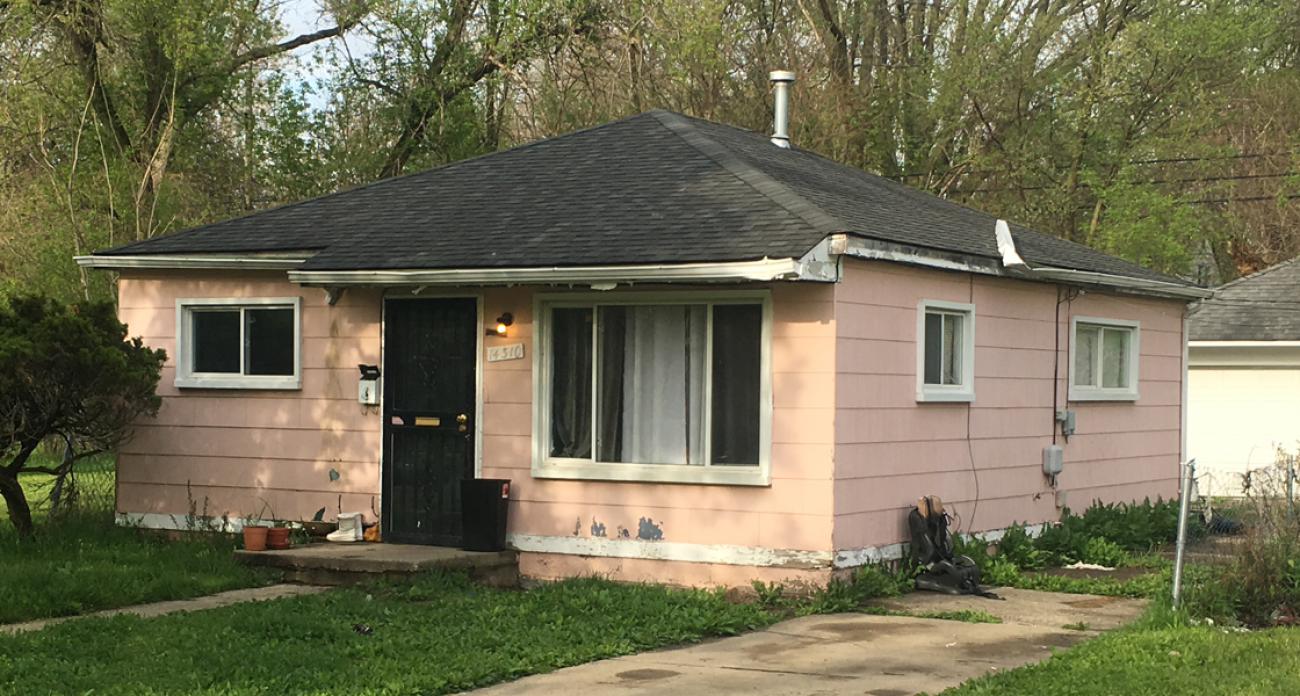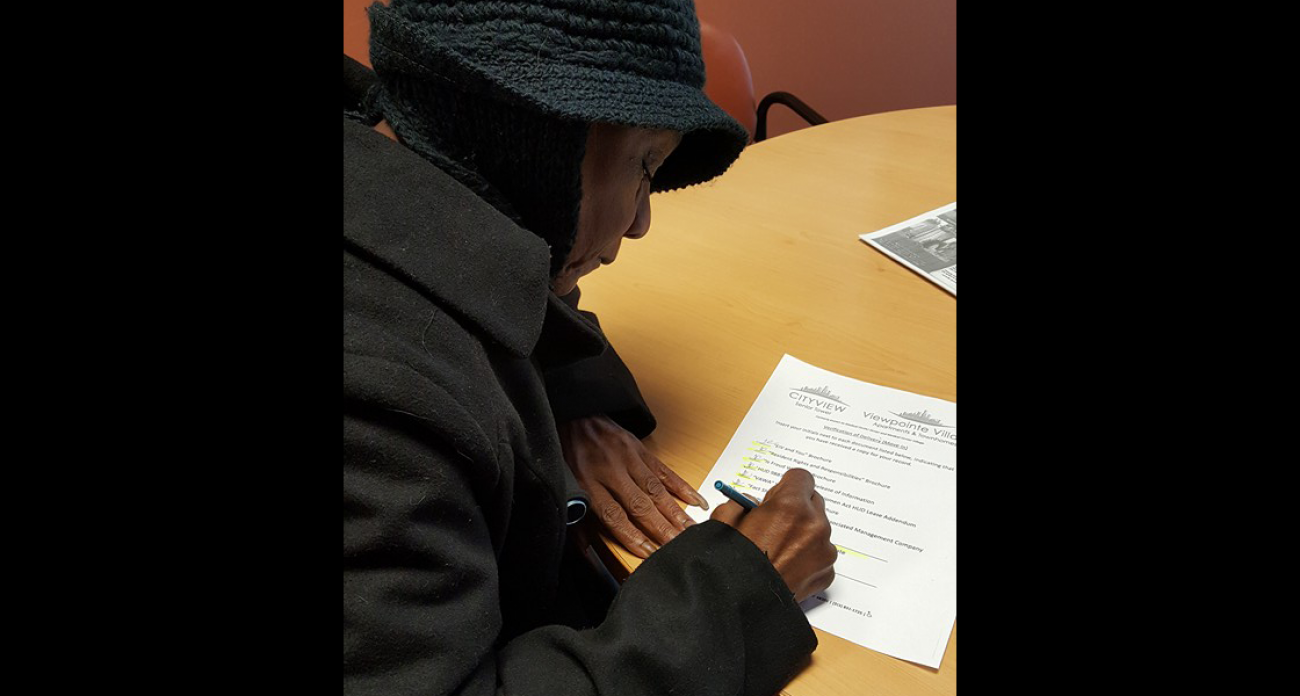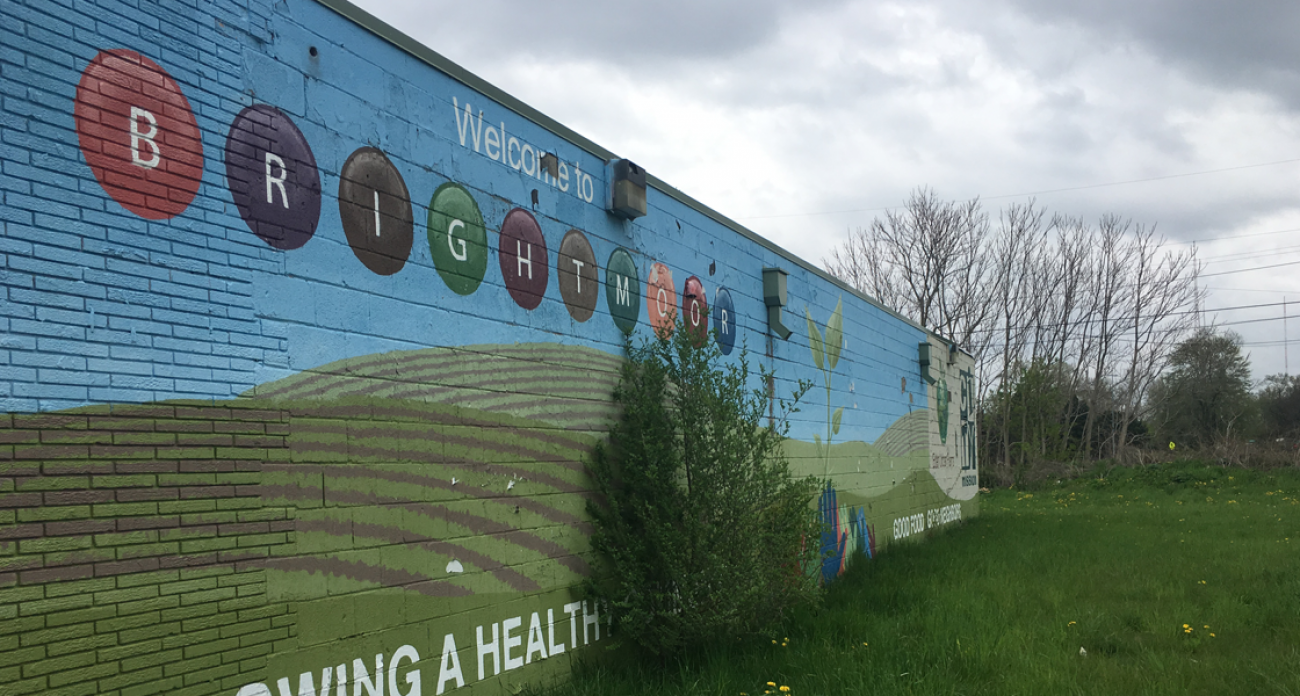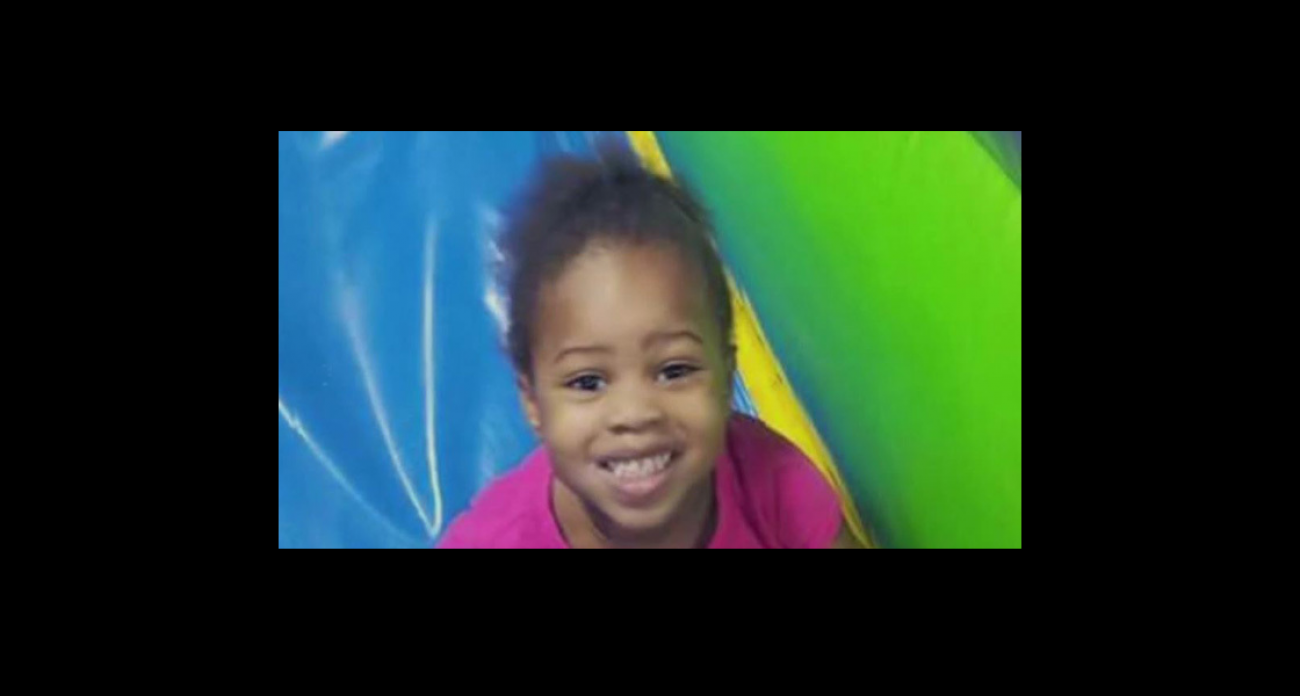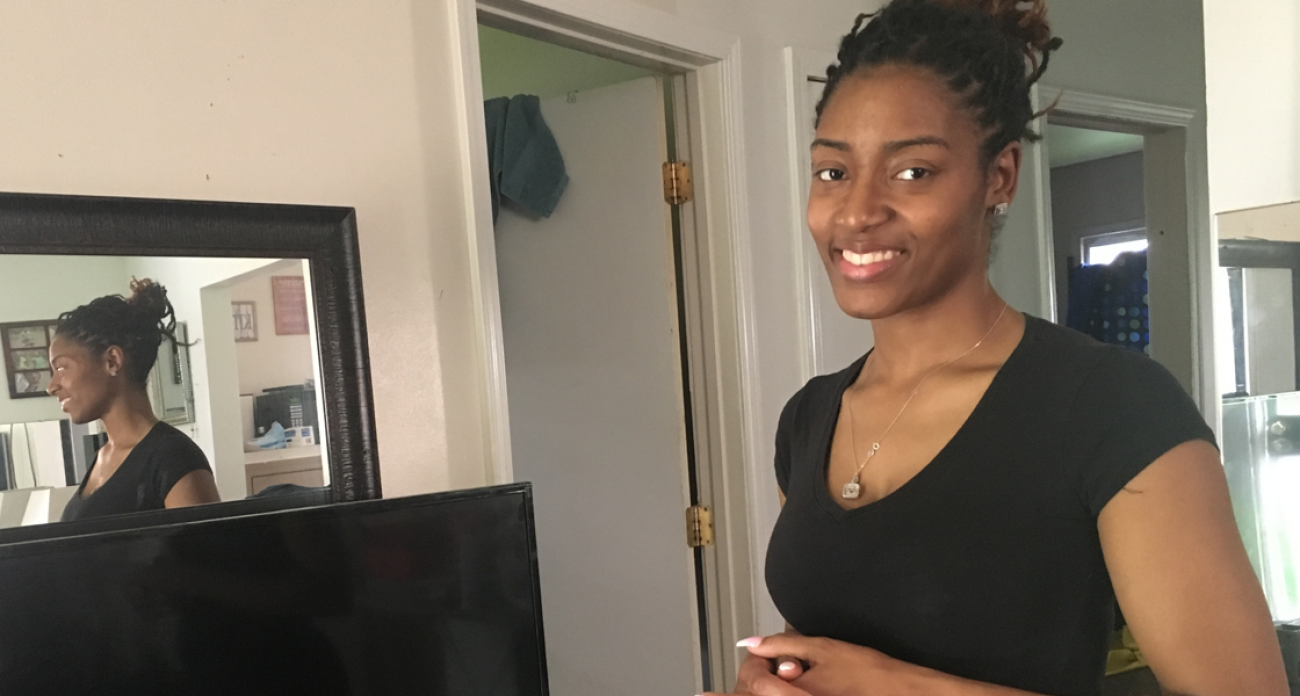 Fayette Coleman had a million-dollar view and a tear in her eye.
Sitting in a subsidized apartment that overlooked a downtown Detroit that she could rarely visit, Coleman questioned God.
A hard life got harder. Over the weekend last September, a gunman killed her 5-year-old great granddaughter, Izabella Coleman, and shot the girl's mother 18 times.
"All my life I've been a fighter, but I don't know anymore. It's too hard," Coleman whispered to me last fall, betraying a weakness she rarely revealed.
That was the last time I saw Coleman, a woman who fiercely loved Detroit and embodied the city's legendary toughness but time and again was waylaid by its challenges.
Sharp tongued and proud, the 70-year-old died in late April following a long illness that involved diabetes and high-blood pressure and perhaps was exacerbated by living for three years without running water.
August 2019: Detroit shut off water to 11,800 homes this year. Most are still off.
Related: In Detroit, surviving without running water has become a way of life
From 2013 to 2016, she survived by collecting rainwater in a garbage can placed under the roof of her rented, tax-foreclosed bungalow in Detroit's decimated Brightmoor neighborhood.
We met in 2015 because Coleman was among the first wave of shutoffs in Detroit's collections crackdown, a tally that has since grown to 112,000 customers. At the time, I worked for The Detroit News, and we kept in touch after I wrote about her plight.
Appearing a week before Christmas 2015, the article was accompanied by a video of a slight woman, in a robe and kerchief, using a kitchen knife to break ice outside so she could collect water from a jug.
"She wasn't a martyr. She was a real woman with a real voice," DeMeeko Williams, chief director of the Hydrate Detroit nonprofit, said at a memorial service for Coleman last week.
"She did what so many people wouldn't do. She spoke up about what happened, despite the ostracism and despite the people on [Internet] chat rooms saying, 'Just pay your damn bill.' She gave voice to the voiceless."
To be sure, Coleman's problems began long before the shutoff and didn't end after city officials arranged her move into public housing in 2016, following publicity from the story.
Related: Detroit is billing residents for rain. It's going as well as you'd think.
Related: Detroit studying whether to shut water in underpopulated neighborhoods
She smoked, lived in extreme poverty and endured the stress of foreclosure, neighborhood decimation, family estrangement, and the unsolved murder of her great-granddaughter.
But her death has activists and relatives asking how much harm was done by living without running water for so long.
Shutoffs have fallen to about 12,000 last year from 34,000 in 2014. And service is restored to most homes after payment options are made. But last year alone, occupants of at least 1,500 homes remained without water months after disconnections.
So why, activists ask, are there no serious efforts to study health impacts of mass shutoffs?
"It's a gaping hole and frankly, an outrage," said Dr. Abdul El-Sayed, a former Detroit health director who campaigned for governor last year as a Democrat.
"So much money is invested in downtown and Midtown and just a few miles away people are going without water. It's a moral outrage. It is a public health outrage. It's something that should not be allowed to happen in modern society."
It's not just Detroit.
While the city has attracted much of the international attention about water shutoffs, eight cities nationwide had more disconnections in 2016 including Oklahoma City and New Orleans, according to a study last year from Food and Water Watch, a Washington D.C. nonprofit.
Relatives who gathered at Coleman's memorial in a small church agreed the shutoffs are an outrage.
But they made one thing clear: Coleman was nobody's victim.
'We don't run'
Coleman, who described herself as a "Detroitaholic," died April 28 at Detroit Receiving Hospital, four miles from her childhood home.
"I've been gone and I've had dreams of how I could get back home," Coleman told a forum about foreclosure three years ago.
Coleman often spoke about a childhood playing outside until streetlights came on and neighbors watching out for each other. At last week's memorial, a younger sister, Carolyn Walker, recalled coming home, crying and out of breath. She had outrun the bullies. Coleman met her at the door.
"'That's not how we do things. We don't run,'" Walker remembered her sister saying. "'Either you go back out there and whoop them, or you are going to have to whoop me.'"
The family of 10 children bounced around. For a time, Coleman stayed in Belleville in rural Wayne County, where she learned to fetch water from a well. They moved to Cincinnati when her parents lost their home to foreclosure.
Returning to Detroit, Coleman prided herself on helping others. Sometimes, that meant loaning them $10. Others, it meant carrying a .38 pistol and spoiling for a fight, Walker said.
But relatives said Coleman was blessed with a huge heart and enduring loyalty.
She worked at a factory, Meridian Automotive Systems, became president of the union local there and bought so many toys for her three children they were the envy of the block, said her son, Arthur Coleman. In her spare time, she gambled and socialized with the Boogie Down motorcycle club.
"If nothing else, my mother taught me to be strong," he said.
Coleman was whip smart, but could be "selfish with her gifts" and make bad choices, said Semmeal Thomas, senior pastor of the City Covenant Church in Brightmoor that hosted last week's memorial.
"How does someone with her intellect, her fire, get to the point of having nothing?" Thomas asked me after the memorial.
A marriage ended in divorce. A son died of brain cancer. She lost her job when Meridian went bankrupt in 2009.
By the time I met Coleman in 2015, she was surviving on $900 a month from Social Security and living alone in a pink bungalow without running water.
Water was shut when the debt to the home climbed past $7,000. Most of Coleman's income went for rent to an out-of-state landlord. He stopped paying taxes on the home, triggering a foreclosure.
The Detroit Land Bank, a government agency that takes property that isn't sold at foreclosure auctions, took ownership of the house. By law, foreclosure is supposed to clear the liens and erase the water debt.
Instead, records show water bills for Coleman's rental kept coming, sent to a post office box that no one appeared to tend. The Land Bank said it couldn't do anything about the bill.
"It wasn't technology, it was human decisions that put her in the position she was in," said Michele Oberholzer, who coordinates foreclosure prevention efforts for the United Community Housing Coalition nonprofit in Detroit and helped Coleman.
"As a renter, she should have been able to buy the home out of foreclosure for $500, but there was no program then available to let her do that."
Around that time, on Coleman's block on Fielding near Lyndon in the city's northwest side, at least three others had shutoffs. One woman carried buckets up and down the street for months filled with water in 2015. She died the next year.
On Coleman's block, 33 of 37 parcels have gone into foreclosure since 2000 and are now owned by the Detroit Land Bank. The agency owns 936 of the 1,683 properties within a mile of the home, according to Loveland Technologies, an online site that tracks property ownership.
Nearly two-thirds of households, 64 percent, in the neighborhood make less than $25,000 per year, according to the U.S. Census.
"This community is a strong community because it has to be," said Thomas, the pastor.
"There are people here who live on $7,000 a year, who have no electricity or running water who come in for meals we offer six days a week smelling like wood and kerosene."
'Detroit has a right to be mad'
Coleman used rainwater for dishes and flushing the toilet, and drank bottled water donated from Williams and other activists. She washed her clothes when she could.
It wasn't often enough, and she often appeared dehydrated. She hurt her hip slipping on the ice while fetching water. The walls of her home, without water coursing through pipes, turned brittle.
"It's just so difficult to live without running water – the constant stress of always having to track down water and fill up bottles," said Oyin Zuri, Coleman's sister, a Detroit resident who last year was without water for six months after a shut off.
"I have no doubt she would still be here if she wasn't shut off."
Coleman resisted offers of help from her family and stubbornly stayed in the house to try to resolve the water bill and restore service, her son said.
"She wanted to prove to them that she wasn't a push-over and she wasn't going to pay that money – even it if killed her," Arthur Coleman said.
Experts have repeatedly called for more study of the health effects of Detroit shutoffs, but generally agree that living without running water invites a host of health problems, from stomach aches and skin infections to depression, heart disease and weakened immune systems.
"The evidence of health effects of water shutoffs is not as robust as we would like, simply because there aren't enough researchers asking the question," El-Sayed said.
When he was city health director, El-Sayed said he visited the home of a mother whose infant just died. A baby's tub was in the sink, surrounded by empty water bottles because the home's water was disconnected, he said. (Detroit's infant mortality rate of 13.1 deaths per 1,000 is more than double the national average and in line with Central American countries like Colombia.)
A 2017 study by the Henry Ford Global Health Initiative found an association between water shutoffs and water borne illnesses. Researchers compared water disconnection data with one year of admissions to Henry Ford Hospital and found some evidence of correlation.
The report found no causation, however, and one of the study's own authors, Henry Ford Dr. Marcus Zervos, took the rare step of distancing himself from its findings. He issued a statement accusing water activists of politicizing "preliminary findings" for "political purposes."
Authority Health, the public health authority for Detroit and Wayne County, has begun a health assessment of the shutoffs, but it is stymied because so few who experience them want to speak to researchers, said Dennis Archambault, the agency's vice president for public affairs. Feelings of shame and distrust are common among many who are shut-off, said Williams, the water activist who helped Coleman.
Last week, the Michigan League for Public Policy, a Lansing nonprofit that focuses on poverty, cited health concerns in a report recommending water shutoffs in Detroit be banned for those with lower incomes, seniors and medical conditions. (Lansing Democrats have proposed bills to offer similar protections, but they face slim prospects in a GOP-controlled Legislature.)
Nearly 40 percent of Detroiters live in poverty, so such protections likely would have the effect of banning shutoffs altogether.
Detroit responds to Coleman's death
Gary Brown, director of the Detroit Water and Sewerage Department, issued the following statement in response to the death of Fayette Coleman.
"We share our deepest condolences to the family and friends of Ms. Fayette Coleman. Shortly after the [Detroit News] article was published in 2015, I met with Ms. Coleman and we mobilized city resources to get housing, utility and food assistance. A few months after that meeting we launched WRAP, the Water Residential Assistance Program, which had been in the planning stages for more than a year. WRAP assists low-income households with their water bill payments and provides wrap-around services.
"When the emergency manager ordered mass water service interruptions in 2014 with no viable, compassionate assistance programs in place, Mayor Mike Duggan instituted a moratorium on shutoffs that summer until sufficient financial assistance could be secured for those customers most in need and held a massive water assistance fair at Cobo Center. Today, WRAP, which was made possible by the $4.5 million annual allocation from the Great Lakes Water Authority to have a regional assistance program, has helped more than 10,000 households in Detroit.
"There is no data that shows a direct causation between water service interruptions and health conditions. Recent media reports suggesting a correlation with block-level data for water service interruptions and emergency room visits, not specific households, have been refuted by the authors of the study being cited."
Gary Brown, the city's water and sewer director, acknowledges he was repeatedly asked by the city's last two health directors – El-Sayed and Dr. Joneigh Khaldun, who is now Michigan's chief medical executive – to stop the shutoffs over health concerns.
He said there is "no data that shows a direct causation between water service interruptions and health conditions." Nonetheless, Brown said he is cooperating with water activists, the health department and other agencies to expand aid and work toward solutions.
But the city won't stop disconnections or cut bills for the needy, said Brown, who took over a dysfunctional water department in 2015. Basing bills on income – which activists have often suggested – is unfair to those whose accounts are current, and illegal under Michigan law, Brown argued.
"I'm trying to fix the Detroit Water and Sewerage Department. It can't solve poverty," Brown said.
"Detroit has a right to be mad. But we have to fix this problem."
Nearly 1 in 3 residential customers were past due in 2014 when the city began shutting accounts that were 60 days past due or owed $150. Now, the collection rate is 91 percent, freeing about $50 million per year for repairs to the city's aging infrastructure, records show.
Brown, who is viewed as a villain by many activists, has worked to expand payment options and assistance programs. Without publicity, he's also reached out to help those in desperate need after shutoffs, including Coleman.
He worked with a social services agency, which placed her in a rent-free apartment after the 2015 article in The Detroit News.
"Her home had a lot of problems," Brown said. "But turning on water or getting a new place alone isn't going to solve problems that hard.
"In order to solve problems like that, you need to wrap your arms across the whole family to take care of the issues with a host of services … And families need to watch out for their family."
Strength to endure
For a while, moving into Cityview Senior Tower in Midtown made Coleman happy.
She left Brightmoor in 2016 not long after a wild dog killed her beloved cat, and she viewed the move as a fresh start. Coleman glowed when she greeted me at the door and spoke about her first relaxing bath in years.
"I haven't felt this good in a long time," Coleman said. "For so long, I just survived. Not thrived. Just survived. People don't realize what water does to your body and what happens if you don't have it."
Her health deteriorated, though, and she was lonely. She often vented online about being hungry, needing cigarettes or a ride to the doctor or casino.
"Lord, I tried to keep my mother off Facebook," her son, Arthur Coleman, said at last week's memorial.
I hadn't seen Coleman in more than a year when I visited last September.
A few days before, on Sept. 13, a gunman barged into the west-side home of her granddaughter, Dejiza Coleman, entered a room where she slept with her daughter, Izabella, and began firing, Detroit police said.
One of the barrage of bullets went through the mother, hitting the child in the head and killing her. The mother survived. The murder remains unsolved, but the family believes it was caused by a feud with someone in the neighborhood, said Thomas, the pastor who was called to the hospital that early morning.
The loss devastated Coleman.
We talked for two hours. She'd always hated what she thought of as the hypocrisy of the pious – she joked that churches would burst into flames if she set foot in them – but nurtured a spirituality and conceptual belief in God.
That was hard to maintain, Coleman said. As I left, she promised to do what she always did: endure.
I meant to keep in touch. I didn't. As Coleman's health suffered, her posts on social media grew more bitter and angry.
She died at Detroit Receiving after doctors performed tests on her kidneys, which were failing, her son said.
Keeping a light on
On the way to the memorial, I drove past Coleman's old home, expecting it to be demolished.
Instead, the front light was on and children's toys were in the driveway.
Inside the home was Natasha Henry-Willis, a health aide and mother of three young children. She moved in several months after Coleman left.
For two years, Henry-Willis said, she had it rough.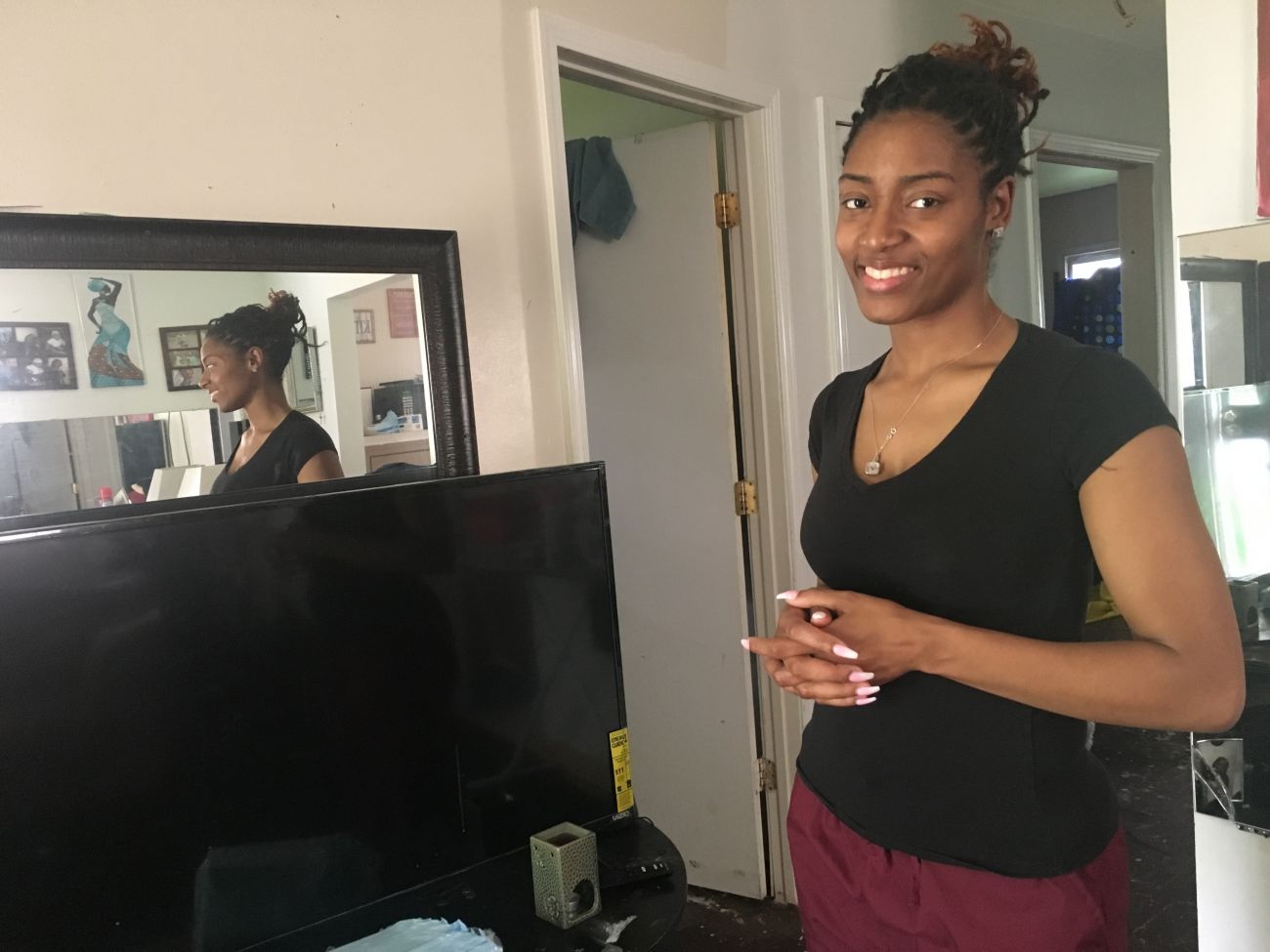 The house was gutted. She installed furnaces three times. Each time, they were stolen. And for two years, she paid $700 a month in rent to a man she thought was the landlord but did no repairs, Henry-Willis said.
Last year, she said she learned she'd been duped: The Land Bank still owned the house. Last summer, she arranged to buy the home and began picking away at repairs.
"It's nice. No one bothers me. I'm just here, making it," said Henry-Willis, who plans to buy the vacant lot next door.
She's purchasing the home through the Land Bank's Occupied Buy Back Program, which allows residents of foreclosed homes to buy them outright if they make tax payments for a year and a pay a $1,000 fee.
The program debuted in 2017. That was two years too late to help Coleman, a born fighter whose beloved city eventually took the fight out of her.
We're not just a news organization, we're also your neighbors
We've been there for you with daily Michigan COVID-19 news; reporting on the emergence of the virus, daily numbers with our tracker and dashboard, exploding unemployment, and we finally were able to report on mass vaccine distribution. We report because the news impacts all of us. Will you please support our nonprofit newsroom?