Thanks for making Detroit cool, artists. Here's your eviction.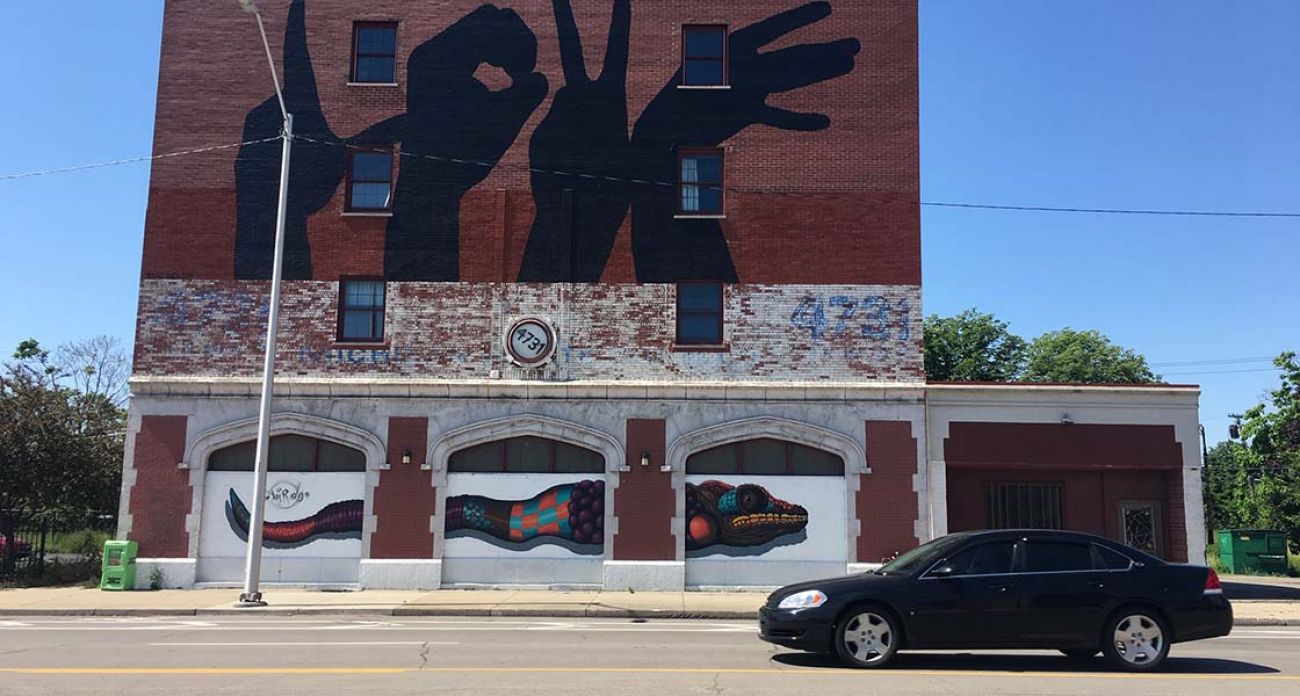 DETROIT – A mural on the front wall of a onetime furniture showroom on Detroit's west side features giant hands spelling the word "LOVE" in sign language.
The mood inside 4731 Grand River, though, has been downright glum of late after an ownership change prompted a mass eviction last month, emptying a building that served as an incubator for Detroit's thriving arts scene since 2001. The building offered cheap studio space to 31 artists and served as headquarters for the Grand River Creative Corridor, which painted murals on 15 once-derelict buildings between Rosa Parks and Warren avenues.
"It was artists moving back to Detroit that started the renaissance, and now those are the people getting pushed out," said Pat Domanski, a painter who was forced out of her studio on Grand River in May along with the others.
Arts advocates say that's reality nowadays in Detroit: The city is hip in part because of its bohemian vibe, but as public art has helped boost property values artists are forced out through rising rents or building sales.
Just west of bustling downtown and Midtown, the Grand River neighborhood is still gritty but becoming a redevelopment hotspot, with a nearby housing village of Quonset huts and plans for chic restaurants. Owners of the arts incubator, who bought the building for $185,000 in 2000, sold it last year for $1 million, public records show.
The new owner is seemingly the unlikeliest of evictors: Allied Media Projects, a nonprofit in Detroit dedicated to social change and "media for liberation," according to its website. It took out a $2 million mortgage and plans to update the building to serve as its headquarters, along with other progressive nonprofits.
The goal is to use the building to "remediate the impact of gentrification at a minimum and resist the structures that perpetuate gentrification," said its executive director, Jenny Lee.
The irony of a group fighting gentrification by committing one of its most brutal acts – eviction – isn't lost on Lee.
"It sucks that our vision has to come at the cost of artists who have used and loved that space," Lee said. "There's no way around it. It absolutely sucks."
Related Detroit stories:
She said she's had "sleepless nights" because of the evictions, but they were necessary because her nonprofit and others are also getting squeezed by rising rents in Detroit.
The evictions follow a host of other studio spaces for artists – including the Russell Street Industrial Center – that have closed, sold or displaced artists, said Sintex a well-known Detroit graffiti artist who used to live and work in the Grand River incubator.
"The growth of Detroit has forced artists to definitely hustle more. Instead of everyone being in the city, they are spread out more, to suburbs like Hazel Park," said Sintex, who was born Brian Glass.
"The days of finding studios in old industrial spaces [in Detroit] are long gone."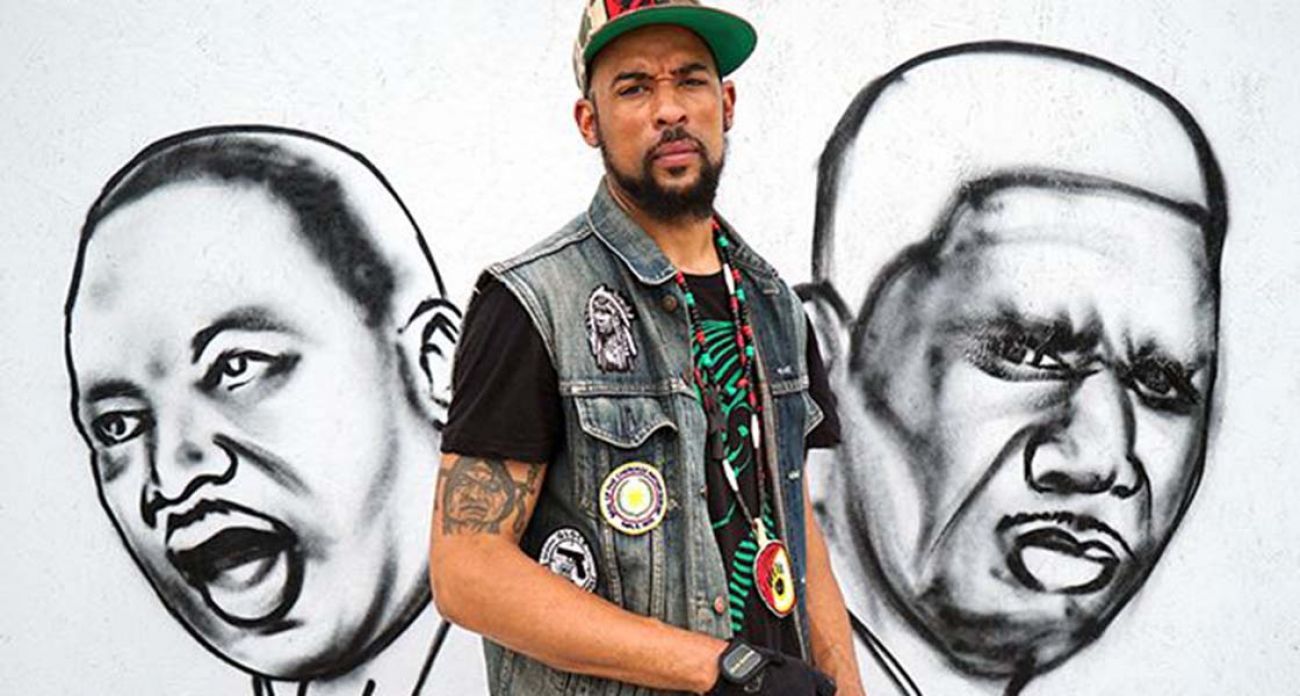 Owners of the incubator say they sold in part because "it's extremely difficult to own property in Detroit now" because of new fees and regulations, said Derek Weaver, a developer and principal of 4731 Group LLC in Detroit that owned the building.
"We took a lot of pride in serving the creative community before Detroit was on a renaissance or comeback," he said. "We were the first ones in a derelict neighborhood and people were getting shot outside the building.
"But with the politics happening in Detroit now… small guys like us aren't able to make a go of it as well."
Rochelle Riley, Detroit's newly hired director of arts and culture, declined comment.
'Last of a breed'
The building at 4731 Grand River in many ways reflects how much the city has changed in the past few years.
Before Detroit's bankruptcy and the 2013 election of Mayor Mike Duggan, the City of Detroit didn't always follow its own regulations. Taxes weren't always collected. Nor were water bills. Enforcement of building, safety and blight codes was so lax it was sometimes nonexistent.
That was fine by Weaver and the arts community, he acknowledged.
"When we first developed the property, we were given leniency because the city understood it was a catalyst for change," Weaver said.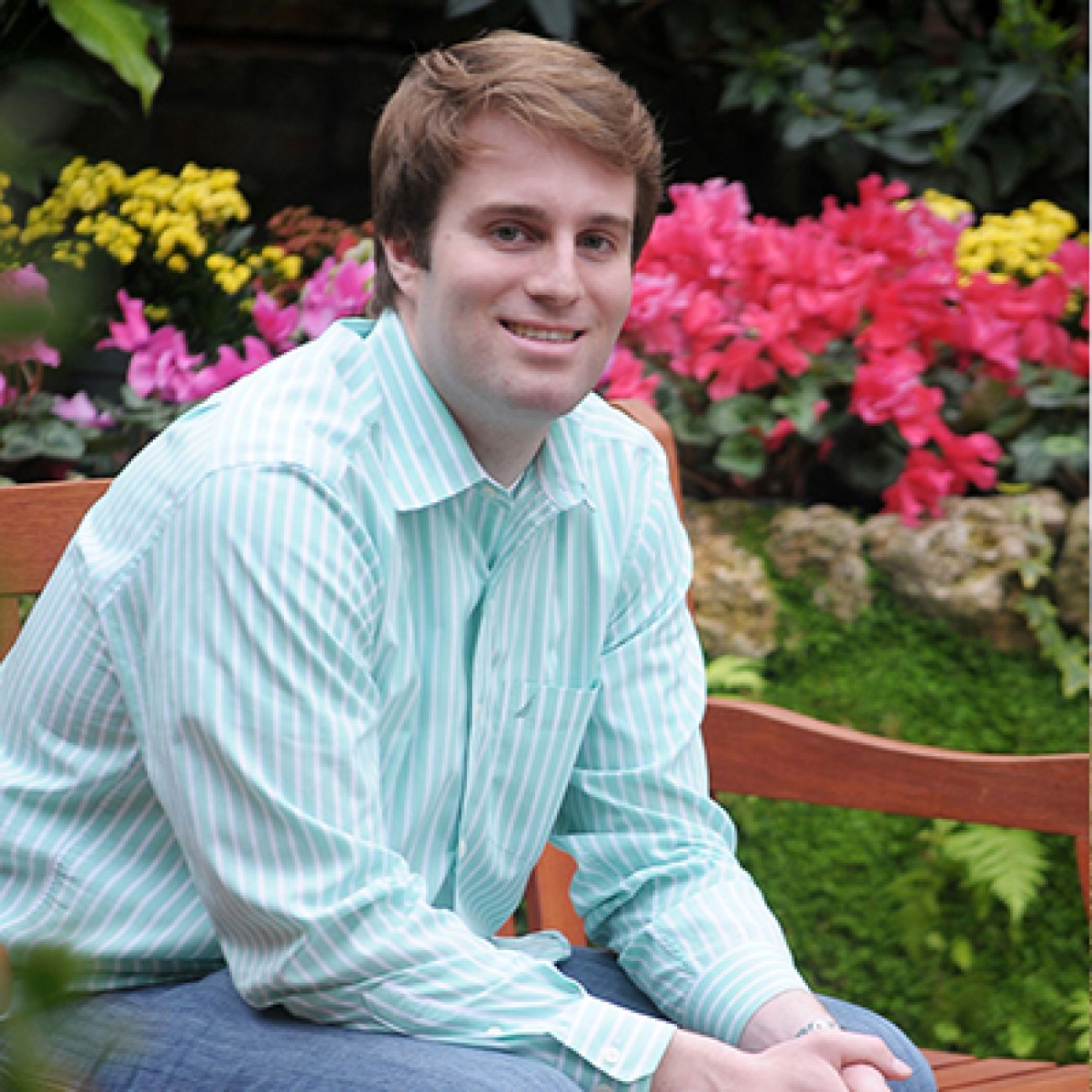 Artists didn't have formal leases, paying $300 to $500 a month. Besides art studios, the building housed an art gallery, tattoo parlor and an after-hours strip club on the fourth floor that mysteriously burned after tenants were evicted, said Sintex. On the roof were tents and more parties, he said.
"It was a cool environment. That place was definitely the last of a breed," Sintex said.
He said he moved into the fire-damaged space in 2012, cleaned it up and installed a skate park and store for graffiti artists. He paid no rent in exchange for helping Weaver develop the Grand River Creative Corridor, painting murals and inviting graffiti artists to do the same on empty buildings and on large boards in vacant lots.
Some of the work is striking. Next to the incubator, on an abandoned building is "Our Land Til Death 2," a mural by Sintex featuring slain Detroiters including Malice Green and Aiyana Mo'Nay Stanley-Jones, who were killed by police, and Vincent Chin, a Chinese-American beaten to death by autoworkers in 1982 during tensions over Japanese auto imports.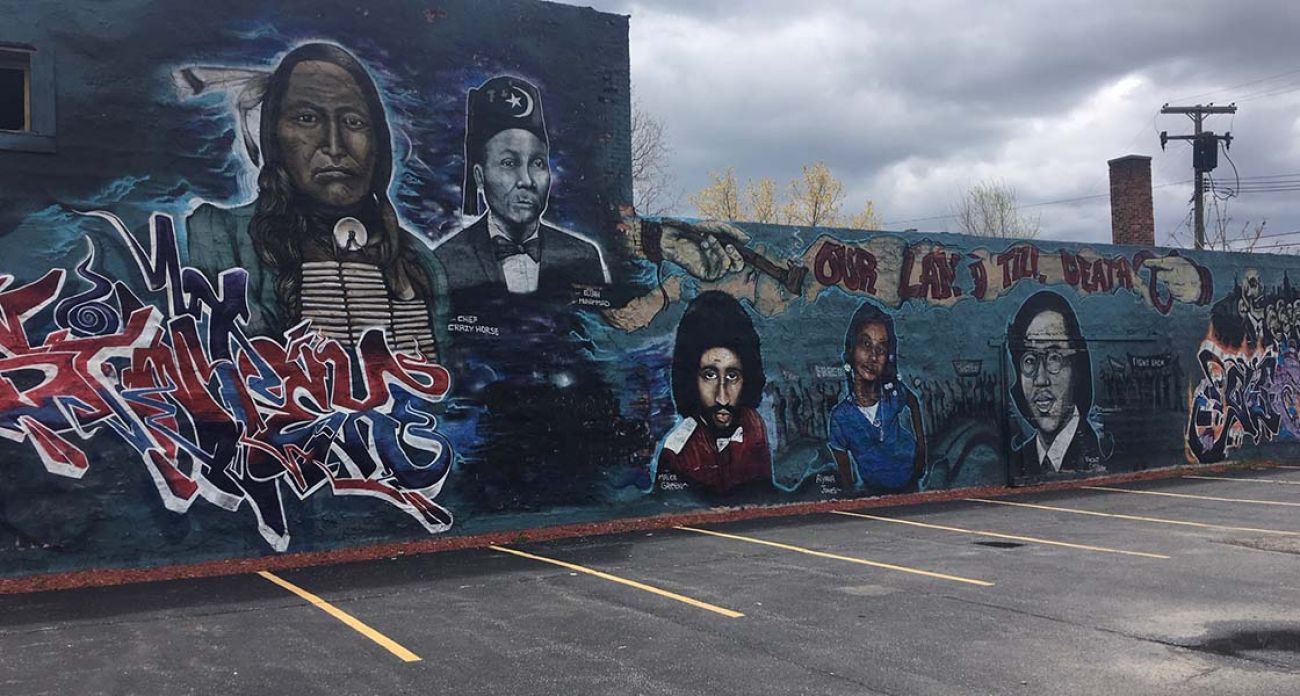 The city wasn't amused by the murals. Under Duggan's orders for his "war on graffiti," the artwork – and Weaver – generated several blight tickets and fines of nearly $8,000 in 2014, before the mayor relented, dropped the citations and apologized.
The area is now a tourist destination, with write-ups on TripAdvisor and tours for out-of-towners.
"We changed the property values. The values went up. We set the standard for bringing people into the area, using artwork to tell a story about a culture," Sintex said.
"What's going on now in Detroit is gentrification, stuff with no meaning."
He left the incubator a few years ago after a falling out with Weaver. The building's issues worsened. Heating and cooling systems needed work, as did the elevator.
Property records show the building went into tax foreclosure in 2013, and the owners took out two mortgages for $375,000. Property taxes increased from $4,000 to $5,500 from 2012 to 2017, records show, and were set to jump this year after a reassessment, said Weaver, who became a partner in the building after the foreclosure.
The city's new stormwater drainage fee, which charges buildings based on the size of their roofs and parking lots, slapped an $800 monthly charge to the building, Weaver said.
"It was becoming more and more difficult to keep rent affordable," Weaver said.
Weaver said owners spent $700,000 over the years on the building – which he called a "passion project," and his partner, Ric Geyer, had moved to Atlanta and was approaching retirement.
By word of mouth, they heard Allied Media Projects was looking for a new building last year, and thought they found a perfect buyer, Weaver said.
"We could have easily listed the building, sold it to a real estate developer, kicked everyone out and developed ritzy condos," he said.
"But we didn't want to do that. We put a lot of blood, sweat and tears into the project and felt good about selling it to a nonprofit."
'We didn't expect to get evicted'
Artists at the incubator felt good at first too that the new owner is a nonprofit whose website says it's dedicated to "art, media and technology projects working for social change," Domanski said.
She and others said Allied Media initially promised to allow artists to stay, but then served them with evictions this spring.
"These evictions just go against everything you see on their website and what you hear about them," said Domanski, who last month moved to a smaller studio in Royal Oak.
"I was hopeful when they bought the building that things would continue. We all expected rent would go up but we didn't expect to get evicted."
Lee, of Allied Media, said she agonized over the process. She said the group tried to respect artists it was displacing, freezing their rent and offering them leads on other spaces.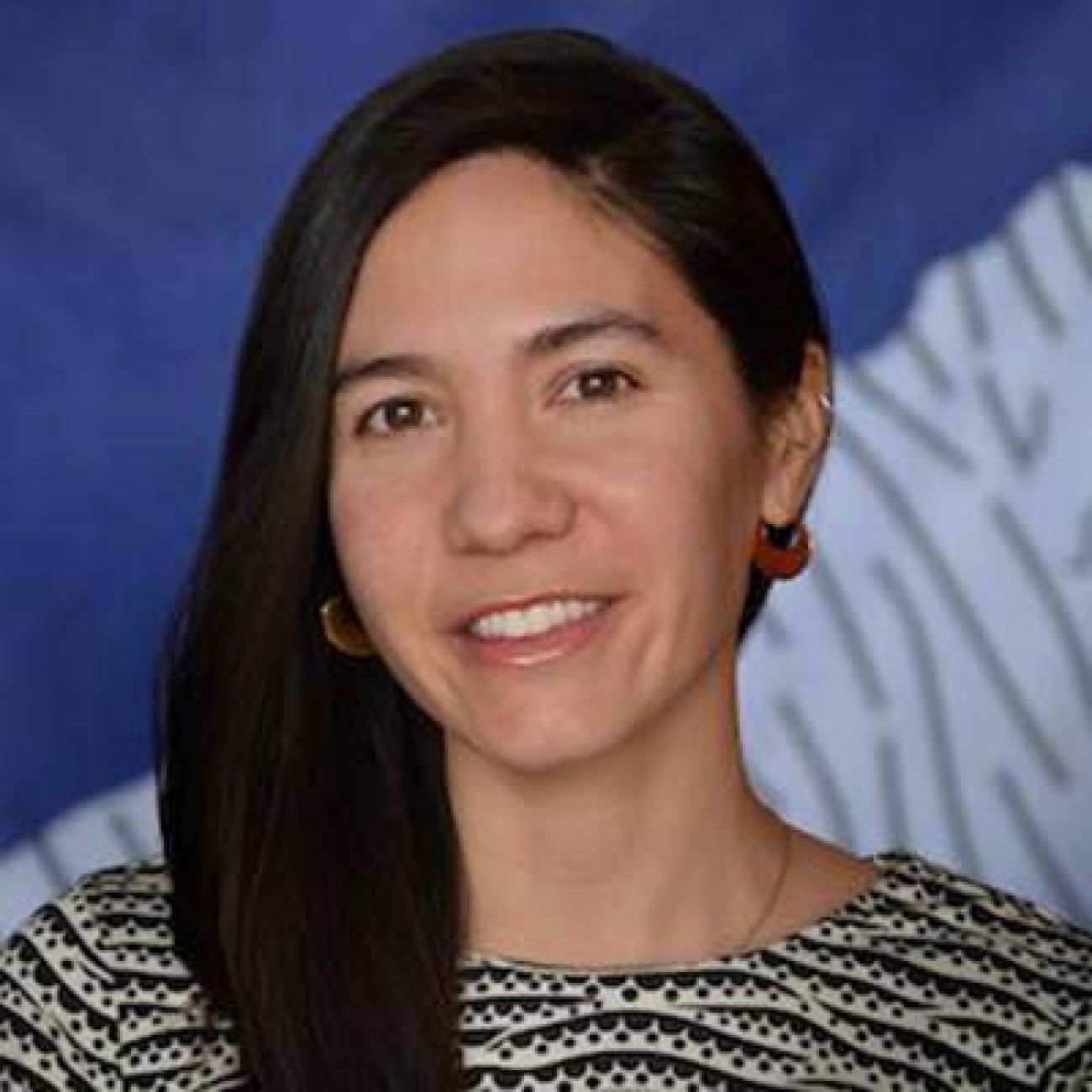 Her 22-worker nonprofit rents office space in Midtown, and rent has increased $1,000 a month to $4,200 since 2011. For three years, the nonprofit has searched for another building only to be consistently outbid by buyers with cash, Lee said.
Lee's said the building plans to house several groups including the Detroit Justice Center, Detroit Disability Power that also have faced rising rents or similar instability.
"Organizations like ours deserve to have spaces to do our work long-term and not be at the whims of landlords," Lee said.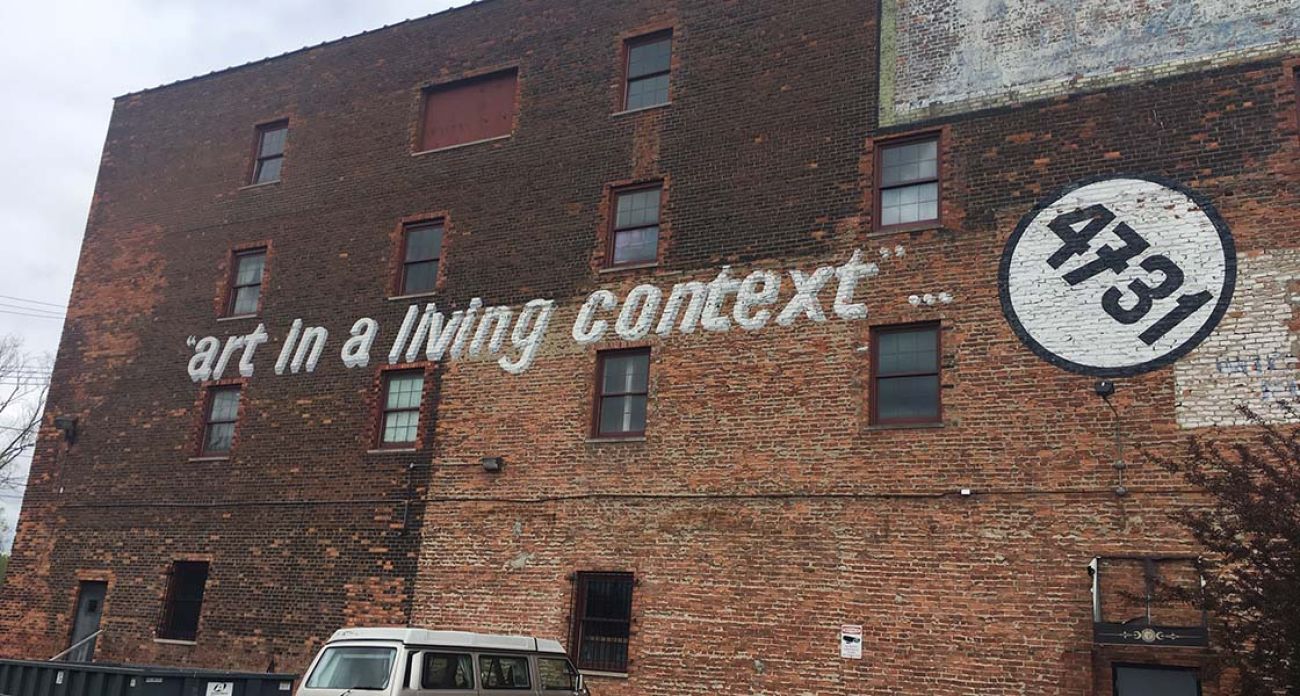 Lee said the group plans in the next year to convert the parking lot to green spaces, build a community gallery and transition the building "from one for individual artists to a creative community hub" with space for neighborhood get-togethers, arts exhibits and performances.
"As social justice organizations who are not just railing against the system but attempting to model a world in which we want to live, we are really challenged to not just espouse a vision but embody it," Lee said.
"That has become difficult in this economy and real-estate landscape designed to make things easy for people with large amounts of capital. The contradictions we have to navigate are very real and very hard."
Initially, the nonprofit wanted to allow the artists to stay and occupy only the fourth floor of the building, Lee said. But Allied Media's staff grew by 40 percent, another tenant needed more space and the City of Detroit wouldn't allow the building to claim partial tax-exempt status as a nonprofit if it housed for-profit artists, Lee said.
'There aren't many spaces left'
When Bridge visited the building in May, several eviction notices were taped from studio doors, along with notes from artists imploring property owners not to discard their equipment. The notices were filed by Allied's attorney, Anthony Adams, a former deputy mayor under Kwame Kilpatrick.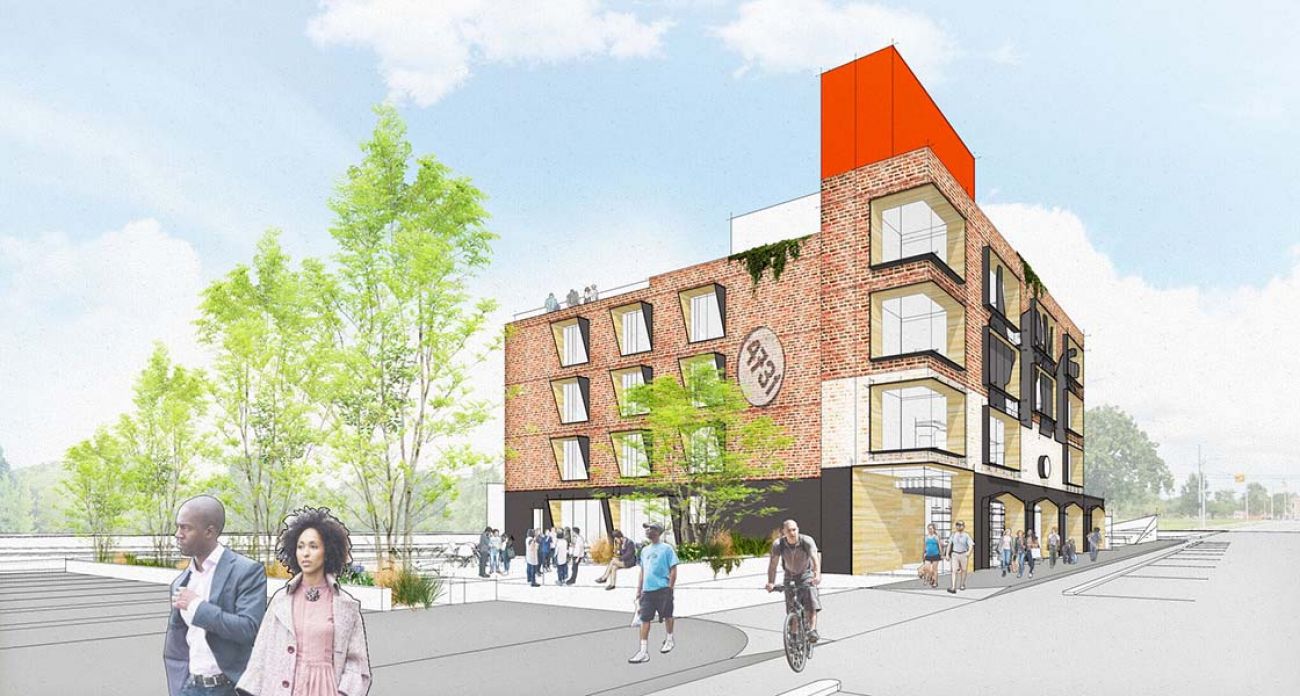 "This is gentrification," said Millee Tibbs, a photographer and Wayne State University arts professor, told Bridge as she prepared to leave in May.
"This building is perfectly suited for artists, and the studios were affordable. Despite the mythology about Detroit, there simply aren't many spaces for artists. I tried to find another space and just quickly became demoralized."
Domanski and other artists remain bitter about Allied Media, saying the group "kept us in the dark" for months and complaining its property manager was unresponsive.
Lee said the group is committed, "in this very difficult and contradiction-wrought situation" to "preserve the history" of the incubator with a project like an oral history or mural.
Sintex, who was never paid for the murals that helped transform the neighborhood, said he's philosophical about the changes. He said he's willing to give Allied Media the benefit of the doubt in a changing city.
Elsewhere in Detroit, his murals of Rosa Parks, Joe Louis and other Detroit icons have been destroyed when buildings they adorned were purchased or demolished as part Duggan's blitz that has razed 18,000 vacant homes and businesses.
"The most important part of this narrative is you never know and appreciate what you have until it's gone," he said.
Only donate if we've informed you about important Michigan issues
See what new members are saying about why they donated to Bridge Michigan:
"In order for this information to be accurate and unbiased it must be underwritten by its readers, not by special interests." - Larry S.
"Not many other media sources report on the topics Bridge does." - Susan B.
"Your journalism is outstanding and rare these days." - Mark S.
If you want to ensure the future of nonpartisan, nonprofit Michigan journalism, please become a member today. You, too, will be asked why you donated and maybe we'll feature your quote next time!