Articles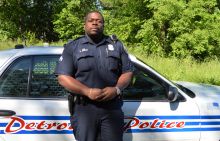 June 29, 2017 | Lester Graham
Michigan Radio's Lester Graham tags along as a neighborhood police officer completes his rounds in the city's MorningSide community.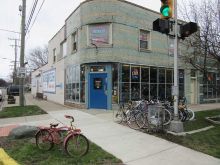 May 30, 2017 | Lester Graham
It's not only the residents who continue to struggle in the city's vast, impoverished neighborhoods. Small stores are barely hanging on.
June 16, 2016 | Lester Graham
Politicians and media reports indicate Detroit is in the middle of an economic resurgence. That's true for the central business districts. That's not the case for many residents in the poorest neighborhoods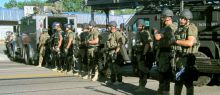 April 21, 2016 | Lester Graham
In Baltimore Freddie Gray died after being arrested and thrown in the back of a police van. In Cleveland, video captured images of 12-year-old Tamir Rice as he was shot by a Cleveland officer. And in Ferguson, Missouri, 18-year-old Michael Brown was shot dead in the street. These events and others have increased racial tensions in cities across the nation in a way not seen since the 1960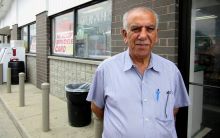 July 13, 2015 | Lester Graham
The proprietors of many of the city's fuel stops say they're being unfairly targeted – and ticketed – for relatively minor offenses, in a pattern that suggests deliberate harassment.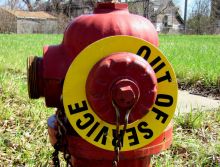 June 11, 2015 | Lester Graham
A local muckraking journalist found that the city's count of 70 hydrants in disrepair does not match his own survey, which suggests the number could as high as 1,800. Broken hydrants mean more homes could be swept up by fires.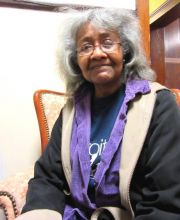 May 26, 2015 | Lester Graham
Advocates say the county is overestimating property values and that many people are losing their homes because they don't know they can challenge their assessment.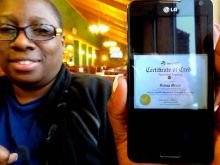 March 24, 2015 | Lester Graham
For ordinary Detroiters like Fatima Mixon, finding a job is just the first step. Securing transportation to get to work can feel like winning the lottery. In Mixon's case, that's exactly what happened.
March 19, 2015 | Lester Graham
Fatima Mixon is one of many jobless Detroiters struggling to learn new skills to support her family. Can she overcome the obstacles of daily life?

June 24, 2014 | Lester Graham
Mayor Duggan promised progress on lights, blight and buses and, by his office's own count at least, there is progress.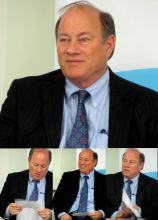 June 24, 2014 | Lester Graham
Six months in, Detroit Mayor Mike Duggan is focused intently on improving city services, selling himself to residents and consolidating power within the bankrupt city. Can the honeymoon last?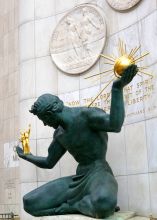 March 10, 2014 | Lester Graham
For Detroit, municipal bankruptcy has made the world aware of what Michigan already knew: Detroit is broke. No matter how it turns out, bankruptcy is not going to change things very quickly. Detroit will still be broke. Lester Graham with Michigan Watch reports that's going to force the city to get creative.