Articles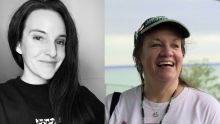 December 20, 2020 | Molly Tamulevich, Andrea Pierce
Without federal protections, it is all but certain that the Michigan Natural Resources Commission will soon consider a proposal to open a trophy hunting season on wolves.
June 4, 2020 | Molly Tamulevich
The food industry owes it to workers, animals and its own customers to put more plant-based foods front and center.
May 8, 2018 | Molly Tamulevich
A bill being considered in the Michigan House would bar local communities from instituting ordinances that ban the retail sale of puppies on stores. Some pet stores get their puppies from puppy mills.