Bacon, labor, materials: Inflation pounds Michigan businesses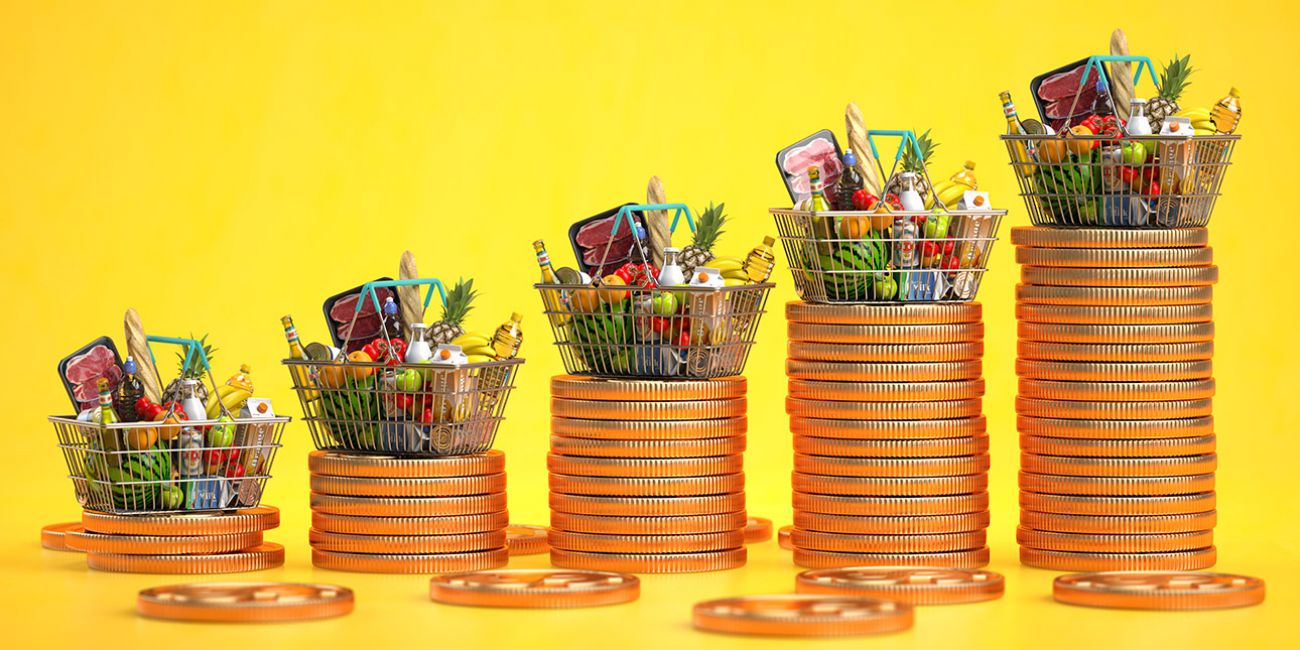 Michigan businesses are dealing with inflation at a 40-year high plus higher costs for their materials. (Shutterstock)
Nelson Sanchez grappled with wage and supply cost increases in 2021 at RoMan Manufacturing in west Michigan, expenses that were rarely mentioned in the national dialog about inflation.
Instead, many economists and political leaders assured Americans that the pressures leading to price jumps — like supply shortages and a smaller workforce — were transitory and likely to fade along with the pandemic.
The vice president of the private international industrial supplier of items like metal welding equipment in Wyoming, southwest of Grand Rapids, couldn't see it fading soon.
Related:
"I thought, 'What are they talking about?'" Sanchez told Bridge Michigan.
Sanchez isn't reveling in his skepticism being correct, as the United States this month recorded its fourth consecutive month of overall inflation reaching a four-decade high.
Data released April 12 from the Bureau of Labor Statistics said the Consumer Price Index, the key measure of inflation, hit 8.5 percent in March.
"Inflation is real and it's squeezing out businesses," Sanchez said, adding that "the numbers that are reported from the government … I think are understated from what people in our communities are actually feeling."
Consumers are seeing price increases at the gas pump, grocery store, and with nearly every other regular item they purchase.
Some products took a big monthly leap — like butter, jumping 7.1 percent since February, and hovering around $4 for an 8 ounce package — while others show double-digit increases over the full year, like bacon, now on average 18.2 percent more than a year ago.
Yet Michigan businesses are facing many of the same price increases and more: They're paying for transportation costs, weighing whether to raise prices and often struggling to hire staffers, even after raising wages.
Businesses also are trying to get the raw materials to make their products, and dealing with an average 40-percent increase in unprocessed goods, like iron and steel scrap, according to federal data on producer prices released on Wednesday.
Price jumps are "hitting almost every industry that produces something," said Brian Calley, president and CEO of the Small Business Association of Michigan, leaving businesses making near-constant decisions about purchasing and pricing.
Even state officials are grappling with inflation, especially as road repair season takes off.
Bids for projects are 10 percent higher since summer 2021, said Michigan Department of Transportation spokesperson Jeff Cranson.
"Road construction costs are rising like everything else," Cranson told Bridge, describing it as a national problem. While Michigan will proceed with all of the projects in the pipeline this year, including major highway projects, the future is less certain.
"It is possible that projects now in the five-year program … will have to be altered because of the rising costs," Cranson said.
The latest projections from a model created by University of Michigan economists say inflation is likely to peak at 8.9 percent in April and slowly ease from there, said Daniil Manaenkov, economic forecaster.
That could change, however, because of the Ukraine war, Manaenkov said.
In fact, Manaenkov said, food prices may keep climbing due to disruptions in Ukraine, normally a major wheat producer. Tuesday's reported food price inflation was 12.2 percent, up from 10 percent in February.
"It was a bit too soon for the Ukraine war to show up in our food prices, so that effect is still to come later," he said.
Looking ahead, year-over-year inflation "will likely remain stubbornly high this fall, " Manaenkov added.
Business owners and operators in Michigan have already adjusted their expectations, Calley said.
"What I see happening today is that people are assuming that it's going to be … a problem," he said. "As opposed to assuming that it's going to work out OK."
At the grocery
It's not just grocery shoppers who see continual price increases. Grocery stores also are balancing effects on their businesses.
"(Price increases are) coming in faster than we're able to deal with them," said Todd Robinson, spokesperson for Busch's Fresh Food Market, Michigan's largest independent grocer with 16 stores.
"We try to hold the line as long as we can," Robinson said. "It's frustrating."
The most recent increase was egg costs, due to a cut in supply due to avian flu. The sudden increase in the wholesale price of up to 50 cents per carton, reaching around $3 after a year of increases, had to be passed on to customers.
"It's like a roller coaster," Robinson added. "But the roller coaster only goes up."
Busch's isn't a value-priced chain, Robinson said, so its sales haven't suffered.
In fact, sales are 20 percent higher than before the pandemic, which Robinson said likely reflects the store's ability to fully stock most items in demand.
To keep as much price stability as possible, Busch's is weighing its cost for every item, gauging at each point whether an increase is temporary or likely to escalate over time.
Stores absorb the increase on some items, while retail prices may change suddenly on other items, like seafood, to keep up with wholesale increases. But that can't last forever.
"You either have to start to pass those costs on eventually, or you go out of business," Robinson said.
Supplying manufacturers
Prices are an issue at RoMan Manufacturing. But it's just one of the problems facing an industrial supplier that uses components shipped from around the world and also sells to global customers.
Cutting costs used to drive business, as the 150-employee company tried to buy lean to get a price advantage for its products. The supply shortage changed that.
"The mantra has shifted to just trying to find material," Sanchez, the company's COO, told Bridge. "It's not even about price anymore, it's availability,"
Now, when a product — like copper — is available, RoMan stocks up. Sanchez described it as the industrial version of 2020's toilet paper hoarding.
Pricing has become difficult, Sanchez said. Increases from year-end 2019 through October 2021 averaged 35 percent, he said. "And it hasn't started to come down."
Some suppliers want to price materials when they ship to RoMan, instead of when the manufacturer places the order. The company doesn't have that kind of financial flexibility, Sanchez added. It raised prices 8 percent at the beginning of the year, he said, "but that didn't begin to cover all of the added costs."
That means, he said, "we're going to be fighting tooth and nail all year to cut costs wherever we can and maintain profitability. That's going to be very challenging."
Sanchez said the business sees the pressures from every side: One employee switched cars with a family member to conserve gas. And customers counting on RoMan's products for their own production face delays when the Wyoming company can't get what it needs.
Strategies have included hiring two additional people to make a team of four who operate company purchasing. It takes that much more effort to find what it needs.
It's also trying to automate as much as possible to build efficiency and, Sanchez hopes, help the company weather the labor shortage. RoMan has raised wages, too, ranging from 7 percent to 12 percent.
Sanchez' advice for other businesses is that, today, "cash is king." Finances require active management, from identifying how much is sitting in unused inventory to staying current on receivables, he said. Borrowing might not be the best idea.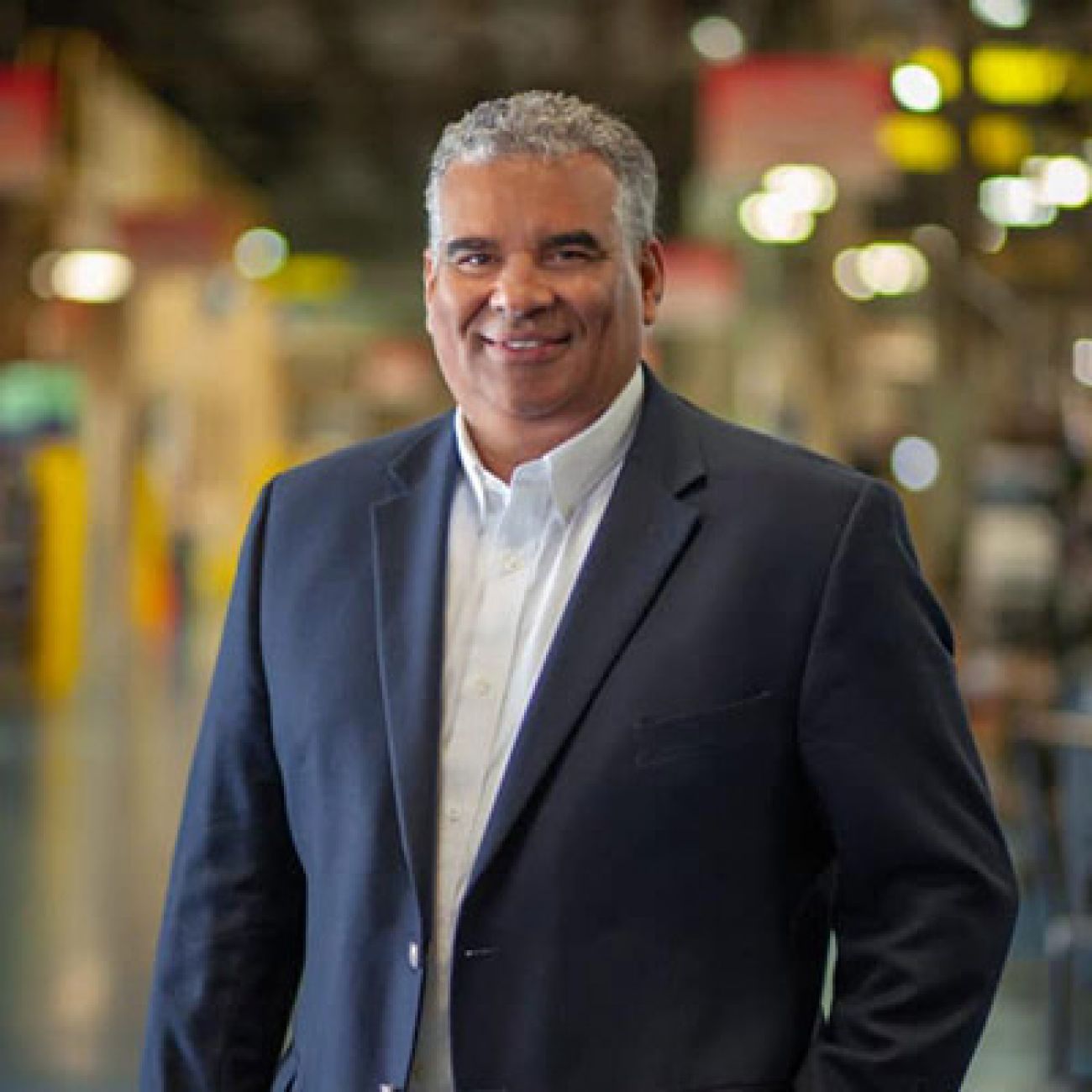 Nelson Sanchez, chief operating officer of RoMan Manufacturing in Wyoming, Michigan, said inflation has been hitting the state's businesses hard since 2021, even as it's rising for consumers this year. (Courtesy photo)
Policy limitations
Several federal policy changes could reduce inflation, but few would be politically feasible, said Charlie Ballard, an economist at Michigan State University.
Global COVID-19 vaccinations, more oil pumping to increase gas supply, and an increase in immigration to boost the labor pool could be effective but also would face opposition, he said.
Another option is to raise taxes, he said, "but that's not going to happen."
That leaves the Federal Reserve Board to raise the cost of credit, something that it's already moving to do.
However, Ballard said, history shows that doing so could also lead to a recession, like in the early 1980s.
In the meantime, many consumers, particularly those earning lower wages, are struggling, Ballard said.
Making price-conscious choices, like swapping vegetarian meals for ground beef that now costs an average 14 percent more, only goes so far.
Gas prices have dropped slightly. National gas prices averaged $4.07 per gallon on Friday, while in Michigan they were averaging $3.89 per gallon, down 8 cents from a week earlier, according to AAA Michigan. This week's price is 37 cents below the record high of $4.26 set on March 10.
President Joe Biden on Tuesday announced that the U.S. would issue an emergency waiver allowing the sale of fuel with ethanol, known as E15, during the summer.
Normally, it's not allowed between June 1 and Sept. 15 because of air pollution rules. However, the waiver means that consumers will be able to buy less expensive blends during that time this year, something that environmental advocates criticize. The move should cut costs by 10 cents per gallon, USA Today reported. But that's not going to make a dent in businesses' shipping costs.
Manaenkov, the U-M economist, said consumers can expect to see still-higher prices as producers try to cover their costs and recognize that many other businesses also are raising their prices.
"There's no stigma any more, given the rampant inflation," he said.
However, he does wonder whether some products will reach a price where people will stop buying them.
"Ultimately, it's the consumers who get to decide," Manaenkov said.
Business Watch
Covering the intersection of business and policy, and informing Michigan employers and workers on the long road back from coronavirus.
Thanks to Business Watch sponsor:

Support Bridge's nonprofit civic journalism. Donate today.
Only donate if we've informed you about important Michigan issues
See what new members are saying about why they donated to Bridge Michigan:
"In order for this information to be accurate and unbiased it must be underwritten by its readers, not by special interests." - Larry S.
"Not many other media sources report on the topics Bridge does." - Susan B.
"Your journalism is outstanding and rare these days." - Mark S.
If you want to ensure the future of nonpartisan, nonprofit Michigan journalism, please become a member today. You, too, will be asked why you donated and maybe we'll feature your quote next time!