A northern Michigan restaurant survived the pandemic, but not inflation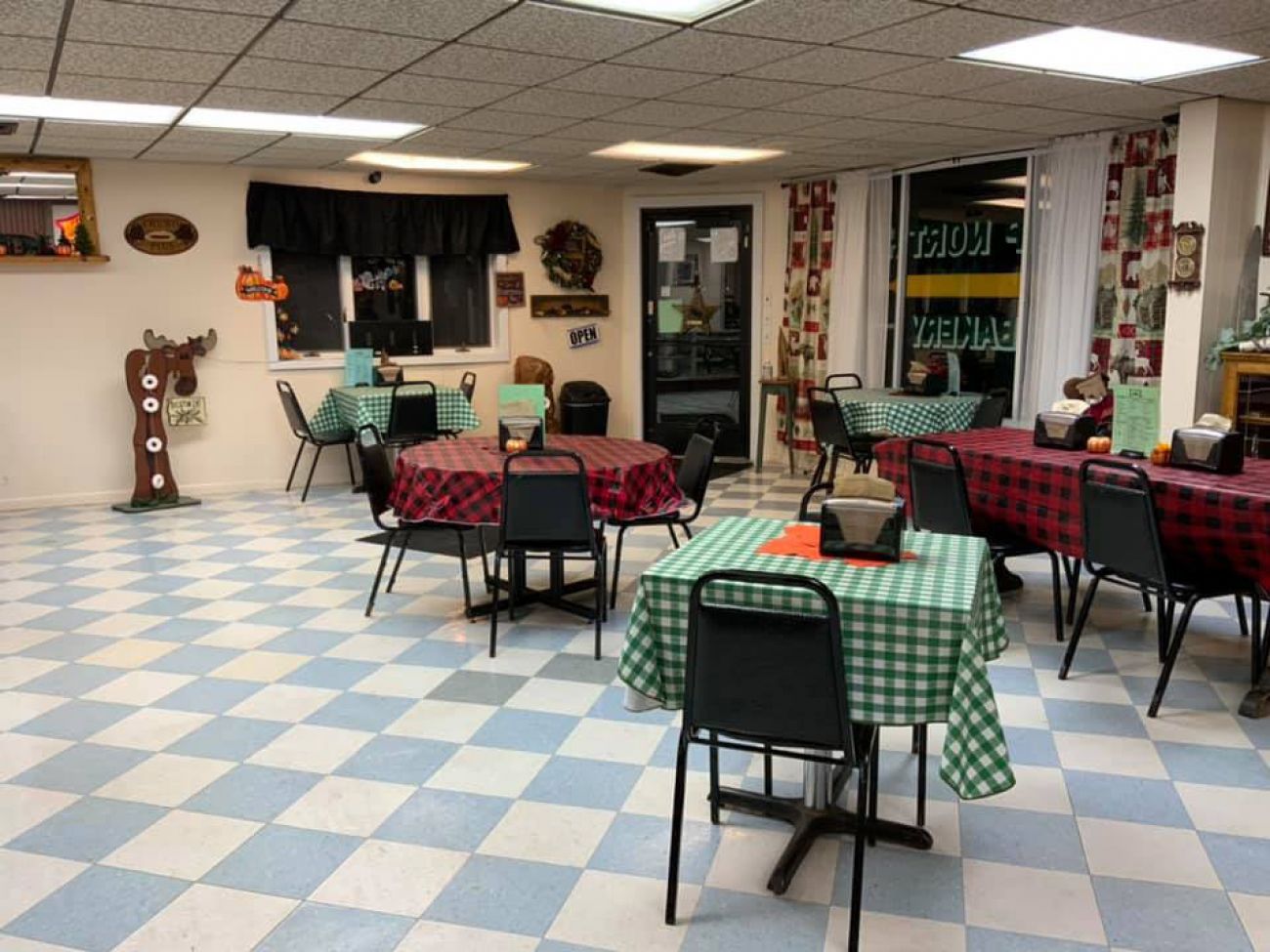 Up North Family Cafe in Cheboygan will close Friday, a victim of what owner Martha Brandau said is skyrocketing inflation. (Courtesy photo)
The story of Up North Family Cafe may be told in a lot of ways: The entrepreneurial dreams of a Cheboygan family. The creativity of a restaurant thriving during the pandemic. The curves of seasonal spending in Northern Michigan.
And it can be told through chicken pot pies.
Orders for 194 take-and-bake versions of the customer favorite reached the restaurant on Tuesday.
Related:
Customers didn't flinch — at least that day — at paying $7.50 for the pies that once cost $6.
But, owner Martha Brandau said, that was probably because a day earlier she'd announced that the diner that started as a popular bakery will close for good Friday.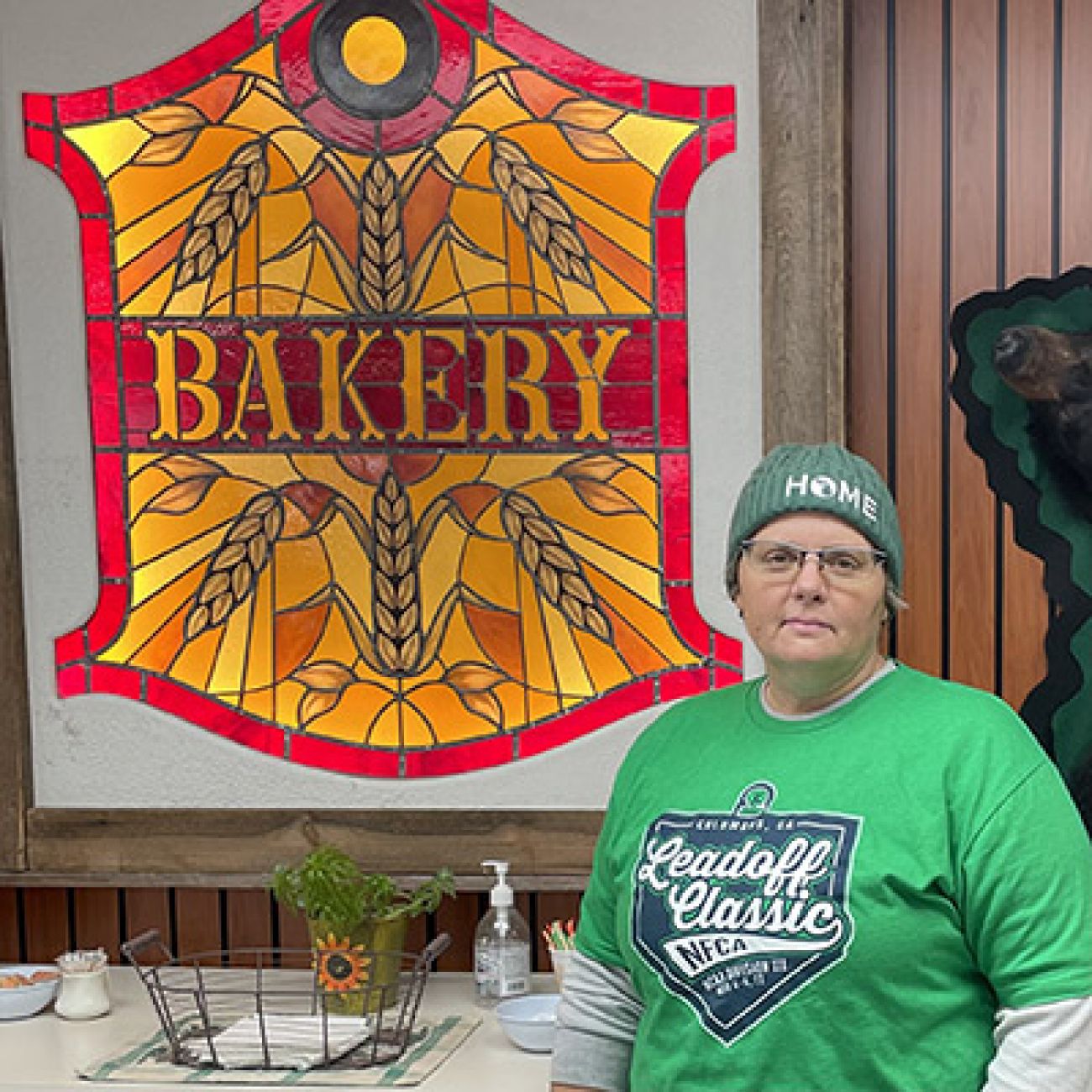 Martha Brandau and her husband quit their jobs to operate the bakery in 2020. Sales were great, she said, unil fall 2021. (Courtesy photo)
For three months, Brandau watched prices of her supplies skyrocket as inflation reached a 40-year high. At the same time, her sales fell to unsustainable lows. In two hours, she sold 30 percent more chicken pot pies than she had all year.
The pies reminded her that people liked the restaurant's cooking. But while Brandau was paying more "for practically everything," absorbing $30,000 in losses over the past three months, many of her customers were staying home.
"Where were these people in the last three months?" Brandau asked, as she prepared to make her last big batch of chicken pot pies.
Her speculation: In Cheboygan, located on Lake Huron just south of Mackinaw City, the inflation that's stretching across the country — increasing consumer prices for everything from food to clothing to gasoline — is causing people to slow their spending.
Cheboygan County unemployment was 12.9 percent in February, compared to 4.7 percent across the state.
Larger communities with year-round economies may be able to absorb paying more for just about everything.
Up North Family Cafe could not.
This business closing is an example of how surviving the first two years of the pandemic may not be enough for Michigan businesses that are now struggling with rising costs. While some economists predict inflation will moderate by year-end, small businesses — like Up North Family Cafe — could reach a tipping point sooner.
"This is inflation right now," Brandau said.
Up North Family Cafe started out as a bakery run by the parents of Brian Brandau, Martha's husband. When they decided it was too much work as they aged, they offered to sell it to Brian and Martha, both of whom left jobs to run it full-time in November 2020.
The pandemic created limitations, but also opportunities. People had extra money to spend, thanks to stimulus payments, Martha Brandau said. And when baked goods in the morning didn't seem like enough to drive income, the couple added breakfast sandwiches, then lunches and take-out meals. They expanded their hours and hired more staff, adding to their overhead.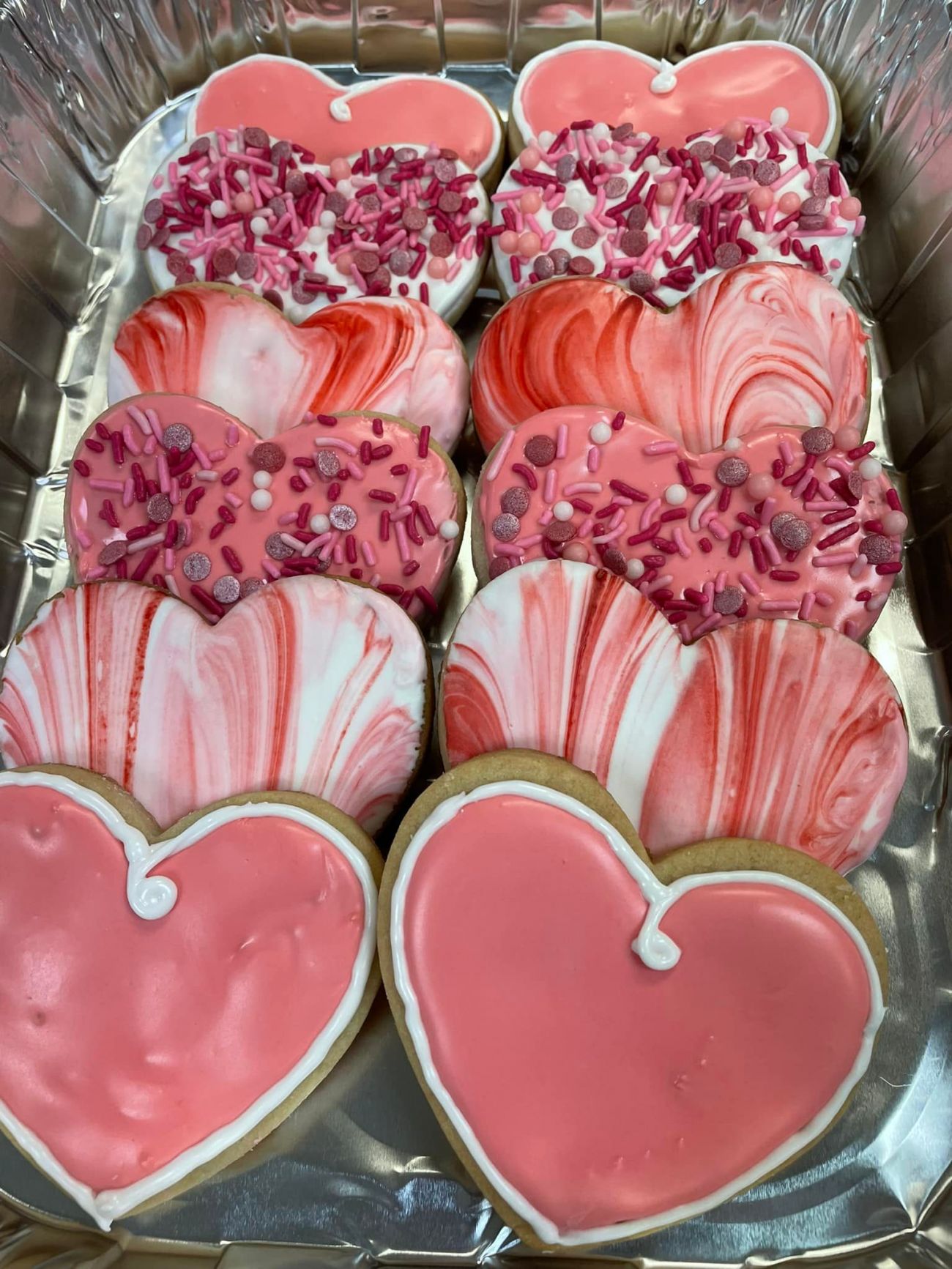 Specialty baked goods remained a staple, even as the bakery expanded into a cafe. (Courtesy photo)
But as inflation grew, Brandau said, expenses changed.
Cherry pie filling for pies went from $8.99 in 2021 to $13.99.
Flour went up, something "is going to be a continual problem because of wheat," Brandau said. It's up 68 percent over the last year on the commodity market, before it even makes it to a bakery.
And there's pasta. "There's not a box of pasta to be found anywhere up here," Brandau said.
The list goes on. Orange juice, up 35 percent. Coffee, up 75 percent. Sugar up 28 percent. Canola oil up 55 percent. Brandau once paid $2.19 for a gallon of milk, but it's up to $3.15.
Business first dropped off in September, as the summer travelers stopped visiting. It fell further as Christmas approached, outside of a rush on specialty baking.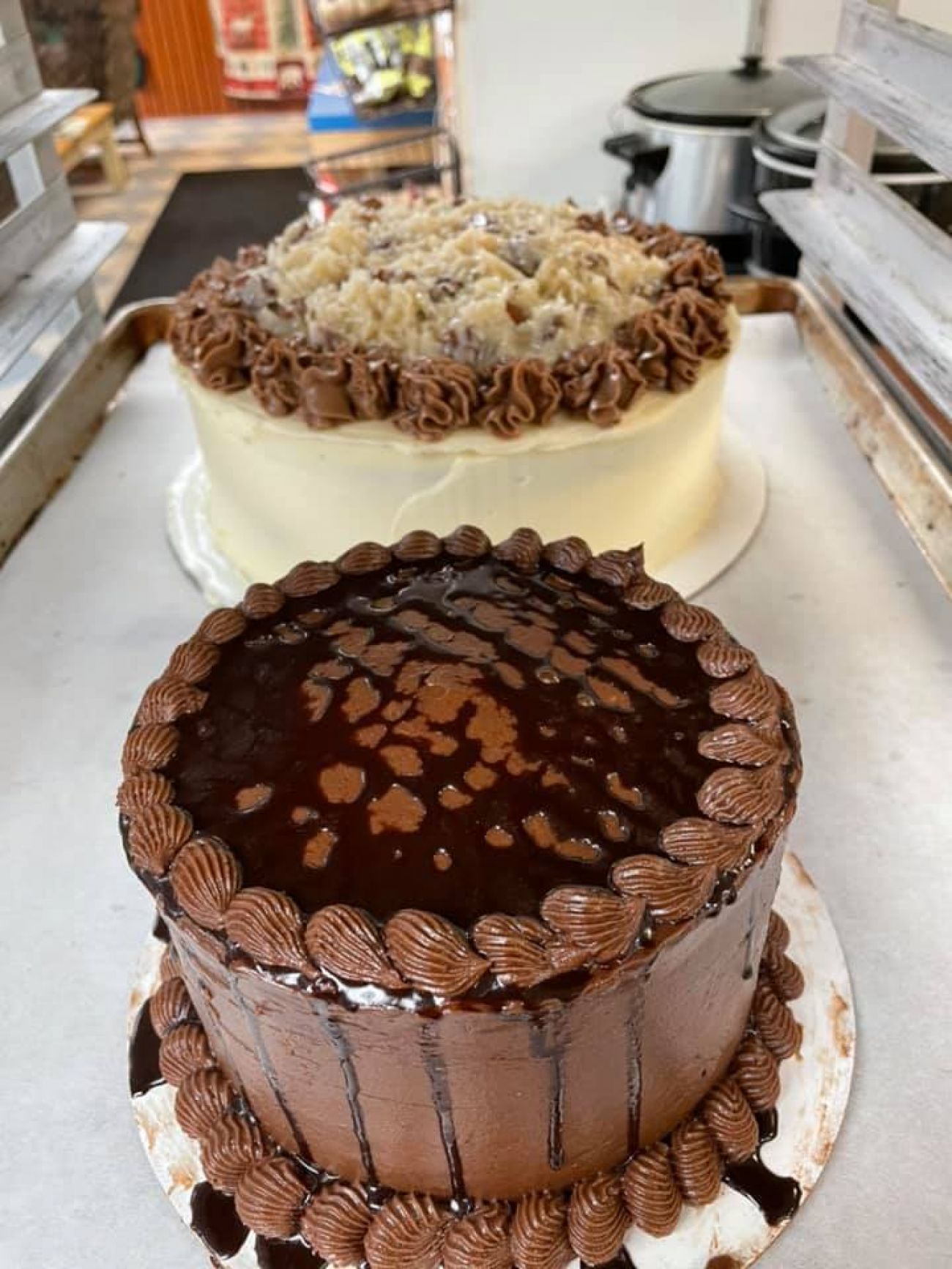 (Courtesy photo)
Over the last few months, the restaurant's $1,500 orders to suppliers dropped to $500 or less, yet fuel costs spiked — like diesel for larger delivery trucks, setting a record of $5.13 per gallon on March 12. Brandau couldn't meet the sales minimums or pay the additional 7 percent delivery surcharge.
She started to cut back. With every order, Brandau said, she "had to make sure it was worthwhile."
Customers told her she should charge more on other things, too, but she doubted she could get $3 for a doughnut. Yet that's what it would cost, by her calculations, to profit.
"We were getting into a hole we couldn't get out of," Brandau said. She asked her husband to leave the restaurant and go back to work as a truck driver, then by late March decided they had to close.
Those sorts of choices are happening in Michigan and all over the U.S. The Michigan Restaurant & Lodging Association said restaurants are struggling with higher costs, and even after surviving the pandemic their financial situation is "complicated" enough that it won't take much to prompt closure. And in November, 59 percent of small businesses surveyed by the National Federation of Independent Business said they'd raised their prices to the highest level in over 40 years.
In November, inflation was about 6.8 percent, a 39-year high. Since then, it's continued to grow, reaching 7.9 percent in February. New data will be released on April 12.
In a survey by Yelp! At the end of 2021, more reviewers mentioned higher prices than ever before. However, the national online review site said that hasn't necessarily impacted their spending habits.
"Even as concerns about the impact of inflation growth, consumer spending across the economy remains strong," Yelp! concluded in January about the national business climate.
But consumer sentiment is changing, falling to its lowest level in a decade. Brandau said she spent the last months witnessing the change from her restaurant.
"We had a great year last year and the year before," she said. The 45 percent sales drop this year was just too much.
Seasonality is an issue in the community, said Sharen Lange, owner of the Nauti Inn in downtown Cheboygan. A volunteer with business promotion groups in the community, she also recently signed a contract with Cheboygan County to support economic development.
"Cheboygan is at a seasonal disadvantage," Lange said. "As a community, our dip is pretty significant in the winter and into the spring months.
"We expect customers to make difficult choices with their incomes."
A restaurant owner, Lange said she, too, is dealing with increased costs and works with the Nauti Inn's chef to find creative solutions with available supplies.
And while restaurants like Up North Family Cafe and the similar Koko's Kitchen and Deli both announced closures in March, Lange said downtown is seeing a wave of new businesses open and no vacancies exist for the first time in many years.
But a few blocks southeast of Main Street, Brandau is preparing to sell off her equipment on April 9. She knows it will be emotional, so she'll give herself a little time before she goes back to work.
"People kept telling me to hang on, the season's coming," Brandau said.
That doesn't make sense for her business, Brandau said. Her landlord is selling the building, raising uncertainty about rental rates after the lease expires in June. And she's looked at the numbers and spending patterns and isn't hopeful about this summer's tourist season.
"I truthfully don't think there is going to be an influx of people as in the past two years," she said.
She does have advice for restaurateurs.
"Don't be afraid to charge what your products are valued," she said. "Figure your cost, figure out what you feel is a good price and add another dollar or two to it, because that's really the only way businesses are going to get through this."
Business Watch
Covering the intersection of business and policy, and informing Michigan employers and workers on the long road back from coronavirus.
Thanks to Business Watch sponsor:

Support Bridge's nonprofit civic journalism. Donate today.
We're not just a news organization, we're also your neighbors
We've been there for you with daily Michigan COVID-19 news; reporting on the emergence of the virus, daily numbers with our tracker and dashboard, exploding unemployment, and we finally were able to report on mass vaccine distribution. We report because the news impacts all of us. Will you please support our nonprofit newsroom?