Inflation is at 39-year high. Michigan consumers and businesses feel pinch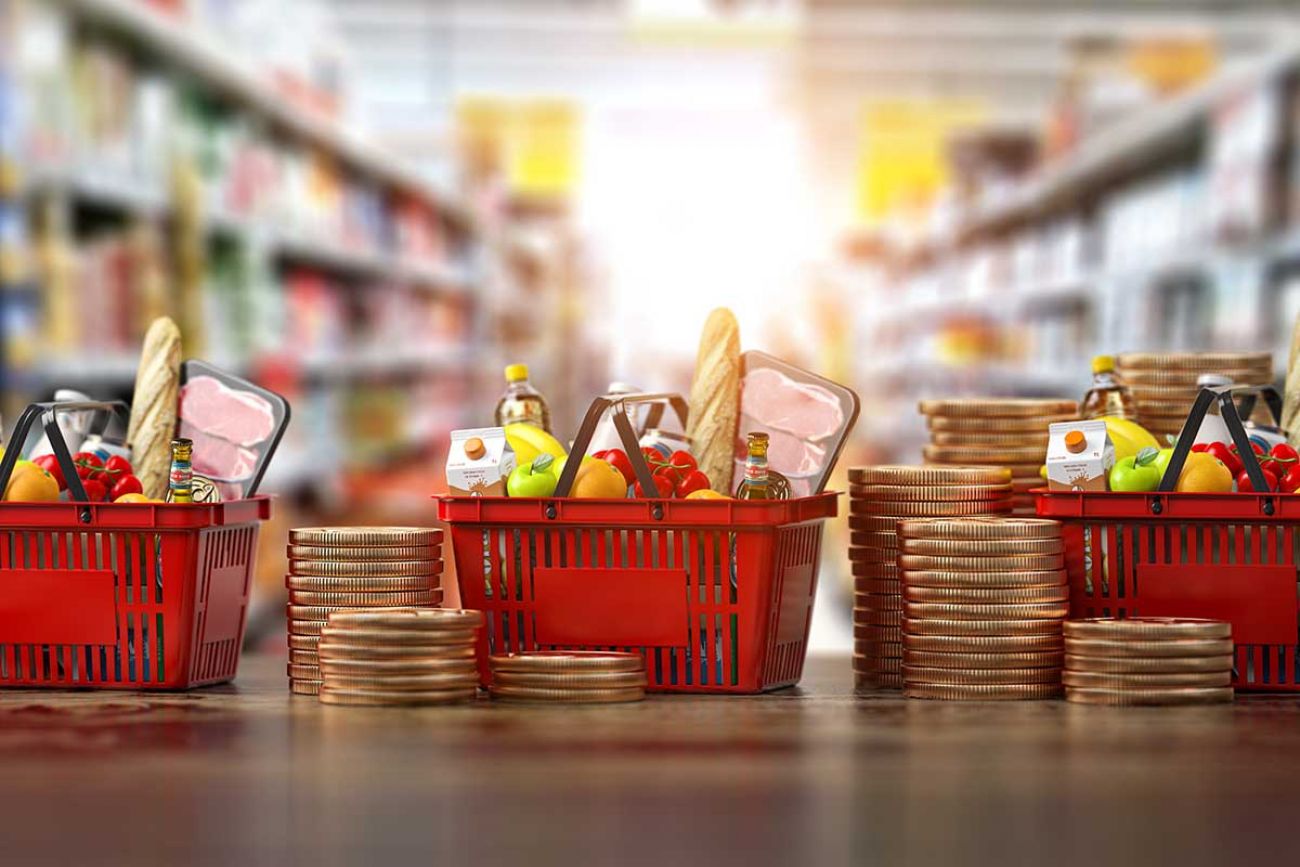 The Consumer Price Index showed increases in most categories in November, according to data released on Friday. (Shutterstock)
While economists and policymakers consider what the still-climbing inflation means for the national economy, Tony's I-75 Restaurant is making its own adjustments.
The restaurant, located off the interstate in Birch Run by the busy outlet malls and a few miles from Frankenmuth, cooks 11,000 pounds of bacon each week, with a full pound going into each of its famous BLTs.
But as the price of bacon leaped — topping 20 percent over the past 12 months — so, too, has the restaurant's attention to managing spiraling costs.
Related:
Earlier this year, it raised the sandwich's price by $1 to $11.99, while fighting the temptation to reduce the number of slices in a sandwich, said manager Teri Helmreich.
"People aren't complaining too much," Helmreich told Bridge Michigan. "They know what the prices are in grocery stores.
"They know everything went up."
Data released on Friday show that the federal Consumer Price Index — the government's measure of inflation — is increasing at the highest 12-month rate in 39 years.
The U.S. Bureau of Labor Statistics said the seasonally adjusted prices for goods — from food and housing to energy and products like clothing — jumped 0.8 percent in November. That followed a 0.9 percent increase in October, while over the past year, the unadjusted increase reached 6.8 percent.
It's not just bacon. The price of pork is up 17 percent, as is breakfast cereal (5.7 percent), apples (7.4 percent), living room furniture (14.1 percent), laundry (9.7 percent) men's suits and coats (14.1 percent) and cigarettes (9.1 percent.) Housing, vehicles and energy all play into the increases, too.
It's likely to get worse, and force the Federal Reserve Board to act sooner than planned on tapering off its bond-buying program and raise interest rates, said Donald Grimes, economist at the University of Michigan. The Federal Reserve meets Tuesday and Wednesday.
"It's very hard for me to see inflation pulling back in a significant way anytime soon," Grimes told Bridge Michigan. "So higher interest rates are almost certain."
The November numbers include a 58.1 percent overall increase in gasoline, which both consumers and transportation-related companies absorbed until the prices started to fall by early December.
Part of the complexity of today's inflation, Grimes and other economists said, is the role of federal stimulus programs that added trillions of dollars to the economy to stabilize it during COVID-19. That's left people eager to spend money as items — including new vehicles, appliances and electronics — are limited due to global supply chain constraints.
At the same time, the labor force participation rate has slowed nationally and in Michigan, where there were about 200,000 fewer workers in October than two years earlier.
Businesses have struggled to hire, often turning to offering higher wages to attract workers. That, too, has added to consumer spending power and driven up prices.
By fall, 76 percent of consumers surveyed said inflation was more serious than unemployment, according to the University of Michigan Consumer Sentiment Survey.
U-M economist Richard Curtin, who helped conduct the survey, said it showed that 25 percent of households are experiencing "erosion of living standards" due to inflation.
Businesses are experiencing similar pressures on supply costs, as they, too, grapple with the supply chain and labor disruptions.
"Material costs have gone up," said Randy Thelen, president and CEO of The Right Place, a business development group in west Michigan. "... But they don't have the ability to move their sales price up.
"That means their margins are getting squeezed," he said. "And so that's causing some challenging profit or loss statements, or challenging income statements, for companies right now."
The ongoing coronavirus pandemic — and new worries about the omicron variant — may also play a short-term role in inflation, said G. Tomas M. Hult, marketing professor at Michigan State University and business executive at the American Customer Satisfaction Index.
"The supply chain vulnerabilities around raw materials availability and components parts — such as various chips for automobiles and so on — will again be pronounced (with the variant) and likely lead to continued product shortages and higher prices," he said.
Putting more public money toward alleviating the supply chain bottlenecks may seem necessary, Hult said, but it also could prompt still greater inflation even as it solves other problems. And it also could have an impact among investors, who already saw a stock market dip as the omicron variant was announced.
"Ultimately, a stock market correction is probably coming relatively soon," he said.
Looking ahead, Grimes said he expects gasoline prices to have reached their peak. In the past month, they have dipped to about $3.20 per gallon statewide from $3.42 per gallon, according to AAA Michigan.
Some industries will be more vulnerable to increasing interest rates, he added, such as housing, due to the conventional mortgage rate likely rising to over 4 percent by the end of 2023.
He's also watching the nation's new vehicle market, which has been selling at about 13 million units per year, or about 4 million less than forecast. That, he said, should increase as the supply chain rights itself.
Inflation will likely drop to 2.5 percent by 2023. The number is higher than the Fed typically wants, Grimes said, but the tight labor market may make that palatable.
"The only real question is if they're going to hit the brakes too hard. And if they do that, then are we at risk of recession?
"It's a very tricky thing to manage."
Business Watch
Covering the intersection of business and policy, and informing Michigan employers and workers on the long road back from coronavirus.
Thanks to Business Watch sponsors:
Support Bridge's nonprofit civic journalism. Donate today.
We're not just a news organization, we're also your neighbors
We've been there for you with daily Michigan COVID-19 news; reporting on the emergence of the virus, daily numbers with our tracker and dashboard, exploding unemployment, and we finally were able to report on mass vaccine distribution. We report because the news impacts all of us. Will you please support our nonprofit newsroom?