Jobs are plentiful and wages are booming in Michigan. No ... really.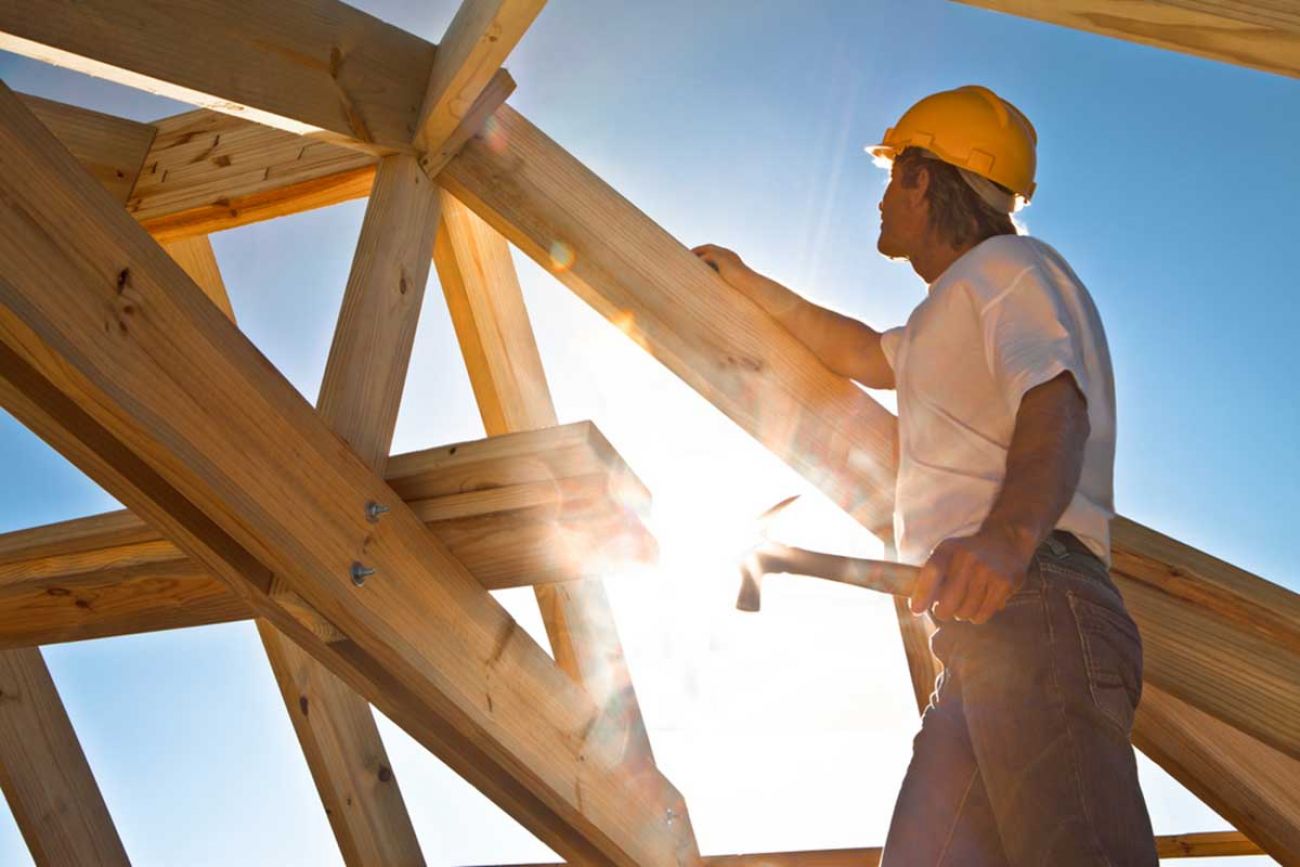 Perhaps there's no better sign the Michigan economy is back than this: The number of headhunters has more than tripled since 2009.
Nearly 10,000 more people are employed whose sole job is to help companies find workers, an eye-opening barometer for state that for years suffered huge job losses and a dire economy.
"Recruiters do well when there's a need for talent," said Amy Cell of Ann Arbor, whose firm, Amy Cell Talent, has helped with 400 searches in the last three years alone.
Read more on Michigan jobs:
The numbers don't lie: Michigan is working again. Its economy exceeds pre-recession levels. The number of jobs has roared back. Tens of thousands more jobs are unfilled. And average weekly wages, adjusted for inflation, are up nearly 6 percent from 2009 to $975.
Despite the gains, jobs remain a crucial issue in the governor's campaign, and all candidates say Michigan should do better. Democratic frontrunner Gretchen Whitmer frets that too many residents work two or three jobs rather than one good one. Republican Attorney General Bill Schuette points to median income statistics showing that Michigan still lags $5,000 below the nation.
Even Republican Lt. Gov. Brian Calley – whose campaign brags that "while others talk of increasing job growth, (he has) actually done it" – acknowledges a "growing talent gap in high-paying, high-demand fields."
So what gives? If the economy is doing so well and jobs are growing again, why do some feel so bad? Bridge Magazine spent weeks searching for answers, scouring federal data and talking to dozens of experts.
Marketing guru Ann Hanson, who had to leave Michigan to take jobs in Wichita and Dallas during the recession, came as close to anyone at providing an answer to the disconnect between the rosy jobs numbers and a sense of malaise among some.
2018 Michigan issue guide on jobs:
"We're in a new normal," Hanson said, acknowledging that confidence was shook by the 2009-2010 downturn. "(The recession) was a reset."
After years of having to rely on her freelance work, Hanson is now working full-time as a chief marketing officer for an Ann Arbor consumer products company.
"There was a reason I was working in other places," the Michigan native and Ann Arbor resident said. "I didn't let (the economy of) Michigan pull me down."
She hopes this time she gets to put away her vagabond days.
"It's a great place to be for the long term," she said of Michigan.
Uneven gains
The Federal Reserve considers 5 percent unemployment "full employment," the lowest level before employers compete to hire workers, push up wages and cause inflation.
In February, Michigan's rate was 4.8 percent, down from a stratospheric 15.4 percent in the summer of 2009.
It's clear, then, that jobs are plentiful. But the recovery is uneven.
Most of the state's jobs are focused on the Grand Rapids, Ann Arbor and Detroit areas. The job prospects there are great. Saginaw, Bay City, Flint and northern Michigan? Not so much.
Statewide, manufacturing and making things remain the backbone of Michigan's economy – and that sector grew by nearly 135,000 jobs since 2009 to 600,000.
But pay and prospects depend largely on where in the factory jobs are located:
The number of assemblers has more than doubled since 2009 to 115,000. The job is among the lowest paid at the factory, making an average of $28,000 to $32,000 per year, according to U.S. Bureau of Labor Statistics data.

Jobs that require more training or education, like machine mechanics, pay better. But there aren't nearly as many: The field grew 84 percent to 19,000 in 2016 for a job whose pay averages $51,000.

Move off the factory floor and into a job that requires a college degree, and the prospects improved as well: The number of upper-level managers, who average $100,000 in annual pay, grew 68 percent to about 58,000 jobs.
But many of the fastest-growing job fields in Michigan also pay the best.
Computer science and math jobs rose over 25 percent since 2009 to more than 104,700 jobs whose median annual pay is $73,580. Overall, management jobs jumped 20 percent, adding 33,220 jobs that pay just over $97,000 on average.
Cell said there's huge opportunity in computer and software skills, with companies looking far and wide to get those people. So too for engineers and managers who work in quality control.
Cell said she knew a man, in his 40s, who was worried about his age as he re-entered the job market in quality management after a long layoff. He needn't worry, she said: his resume and skills made helped him land four job offers in a matter of weeks.
"Computer skills, quality management – these skills and management are what employers are demanding," she said.
Lots of jobs … for low pay
The troubling spot for the economy, though, is that the number of low-paying jobs is exploding.
Food prep jobs, which pay less than $20,000, grew 20 percent to nearly 75,000. Factory production work with average pay of $33,500 jumped 11 percent to 38,000 jobs.
And the really long view? There are 235,000 fewer jobs statewide than there were in 2001, even though the population is roughly the same at 9.9 million. And while weekly wages are up from 2009, they are almost identical to what they were 15 years ago ($973) when adjusted for inflation.
Today, more than 40 percent of Michigan school students are eligible for subsidized lunch, and the ranks of the working poor has swelled. According to Nancy Lindman, director of public policy and partnerships for the Michigan Association of United Ways, 60 percent of jobs pay less than $20 an hour.
"We are talking about people working who aren't able to support their family," Lindman said.
The organization has had to increase expenditures to provide food for families in recent years, she said.
Where's the job growth in Michigan?
Below are the fastest growing occupations in the state since 2009, in terms of new jobs and fastest growth.
Biggest increase in jobs
Rank
Job
2016
Increase
from 2009
Percent
Med. pay
1
Team assemblers
105,140
61,400
140.4
$32,060
2
Food preparation and serving workers
114,410
43,010
60.2
$19,130
3
Customer service representatives
89,370
32,010
55.8
$31,870
4
Personal and home care aides
37,870
24,500
183.2
$21,380
5
General and operations managers
58,040
23,600
68.5
$98,590
6
Mechanical engineers
42,080
12,750
43.5
$86,550
7
Medical secretaries
21,150
12,060
132.7
$32,740
8
Retail salespersons
147,440
11,980
8.8
$21,270
9
Employment, recruitment, and placement specialists
14,160
9,830
227
$56,740
10
Sales representatives
54,300
9,180
20.3
$58,680
Biggest percentage increase in jobs*
Rank
Job
2016
Increase
from 2009
Percent
Med. pay
1
Job recruitment/placement specialists
14,160
9,830
227
$56,740
2
Merchandise displayers and window trimmers
5,020
3,410
211.8
$23,810
3
Electrical and electronic equipment assemblers
10,020
6,500
184.7
$28,270
4
Personal and home care aides
37,870
24,500
183.2
$21,380
5
Team assemblers
105,140
61,400
140.4
$32,060
6
Medical secretaries
21,150
12,060
132.7
$32,740
7
Packaging, filling machine operators
14,700
7,900
116.2
$27,260
8
Engine and other machine assemblers
4,850
2,570
112.7
$47,620
9
Life, physical, and social science technicians
5,480
2,890
111.6
$31,500
10
Numerical tool and process control programmers
2,130
1,090
104.8
$48,970
* Minimum 2,000 jobs in 2016
Geography matters too
Nowhere is the prospect for jobs better in Michigan than the four-county Grand Rapids region, which is home to just over 1 million people and has added more than 100,000 jobs (25 percent) since 2009. That's more than erased the 51,600 jobs lost between 2001 and 2009.
That astonishing growth pushed unemployment levels below 3 percent for parts of 2017; it was 4 percent in January.
Much of the growth in the region has been in jobs that require less education: 33,000 more production and transportation/material moving jobs that pay $27,500 to $30,200 on average.
But the region also added 5,500 management jobs (median pay: $93,650) and more than 7,100 healthcare jobs (up 28 percent) with an average income of nearly $60,000.
Across the state, in Detroit's six-county metro region, jobs are down overall since 2001 but up 261,000 since 2009, with strong growth in production jobs – but also in management, healthcare and computer positions and in engineering.
In fact, the region added more than 17,000 engineers since the recession, a 40 percent increase.
In other parts of the state, though, job opportunities are flat.
In the Flint-Saginaw-Bay City regions, the job market gained nearly 18,000 jobs since 2009. But that barely made a dent in the 51,000 jobs lost from 2001 to 2009.
And more than half the jobs in Bay City pay less than $30,000 per year.
Pay divides regions
In some regions, like Ann Arbor, there are more higher paying jobs, where nearly 1 in 7 jobs pays, on average, more than $75,000. In Bay City, just 4 percent of jobs do; more than half of them there pay less than $30,000 in the region. Note: Pay scale isn't available for all regions, including northern Michigan.
Less free time
The restructuring of the state economy has had a profound impact on wages. While all regions saw average weekly wages rise since 2009, they're only up over 2001 levels (adjusted for inflation) in the Battle Creek, Niles-Benton Harbor, Kalamazoo, Jackson and Lansing regions.
That doesn't mean that individual jobs are paying less – it may mean that individuals had to downshift into lower paying work and that overtime that was once plentiful has not returned to previous levels.
And some companies rewrote labor agreements to include second "tiers" of workers who get paid less than peers covered by older union contracts.
"Things just aren't the way they were," said Paul Traub, an economist with the Detroit branch of the Federal Reserve Bank of Chicago.
But they're certainly better than they were and Ed Vielmetti has a good barometer of how much better: At the height of the downturn, he led weekly lunch meetings in Ann Arbor where workers in software engineering and web publishing would kibitz and trade job tips.
As many as 35 people would show up. They had the time because they weren't just working.
Today the meetings attract about six or seven folks, said Vielmetti, who works from home for a New York-based tech company.
"If people are less free these days because they're working," Vielmetti said. "That's a good thing."
Business Watch
Covering the intersection of business and policy, and informing Michigan employers and workers on the long road back from coronavirus.
Thanks to our Business Watch sponsors.
Support Bridge's nonprofit civic journalism. Donate today.
Only donate if we've informed you about important Michigan issues
See what new members are saying about why they donated to Bridge Michigan:
"In order for this information to be accurate and unbiased it must be underwritten by its readers, not by special interests." - Larry S.
"Not many other media sources report on the topics Bridge does." - Susan B.
"Your journalism is outstanding and rare these days." - Mark S.
If you want to ensure the future of nonpartisan, nonprofit Michigan journalism, please become a member today. You, too, will be asked why you donated and maybe we'll feature your quote next time!