As Michigan reaches COVID vaccine mark, offices plan to welcome workers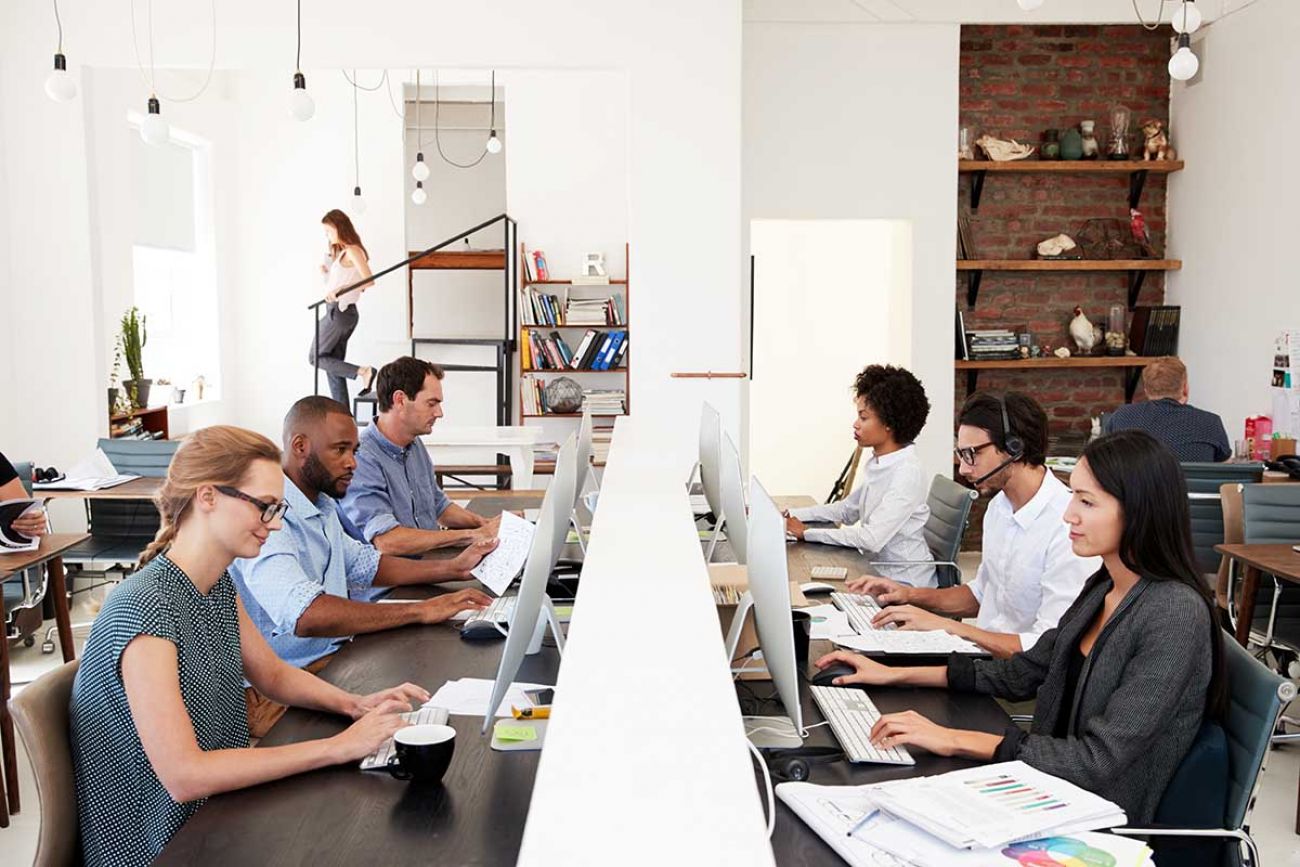 Restrictions on office work are likely to soon lift in Michigan. But the COVID-19 pandemic will likely change office design for the foreseeable future. (Shutterstock)
The first milestone was a promise to ease restrictions on workers returning to office settings two weeks after 55 percent of Michigan adults receive their first dose of a COVID vaccine.
Related:
Michigan crossed the 55-percent threshold Monday, based on U.S. Centers for Disease Control and Prevention records, which Whitmer's office then confirmed.
That will accelerate planning among businesses that want to return workers to offices. They are now figuring out what in-person work will look like: New office configurations, hybrid schedules and health safety expectations all loom as potential changes for tens of thousands of workspaces across the state.
"Everything has sped up," said Rob Fowler, CEO of the Small Business Association of Michigan, an advocacy group that represents 26,000 businesses.
While Fowler said many businesses are delighted, there's also a lot of confusion over what returning to offices will look like due to pandemic-related regulations. At least 95 percent of the SBAM membership doesn't have a human resources department, he said, which leaves COVID-19 decisions in the hands of people trained to run other areas of the business.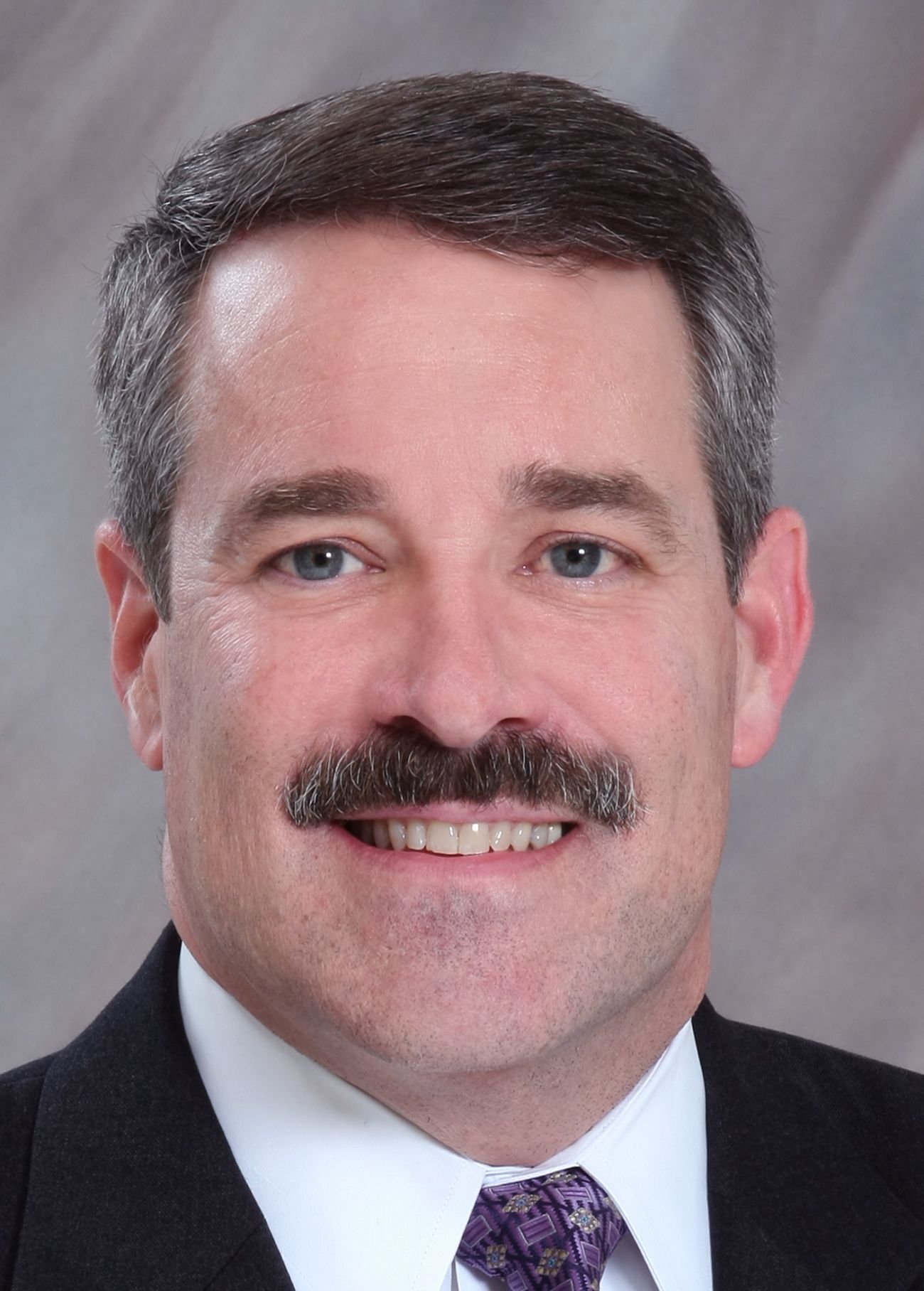 Rob Fowler, CEO of the Small Business Association of Michigan, said an array of continuing health and safety protocols relating to COVID will likely be confusing to many small businesses in the state. (Courtesy photo)
In addition, other pandemic restrictions will remain in place — such as social distancing, health screening and wearing face masks if within six feet of other people, all under enforcement by the Michigan Occupational Safety and Health Administration. County regulations also may exist, and SBAM is closely watching whether new federal workplace rules will come into play, Fowler said.
"You don't know where the guidance is coming from and which guidance you ought to pay attention to," Fowler said of the regulations.
He contends "100 percent of small businesses are out of compliance on something, because it's just too complicated."
MIOSHA and its Return to Office Workgroup recently released a list of recommendations to Gov. Gretchen Whitmer for returning to in-person office work. They include listing clear company COVID policies, providing clearer communication when rules change, and specific steps to reduce office congestion, like staggered time for offering health screenings.
Unclear is whether Whitmer is considering the recommendations and what steps she may incorporate when the state reaches the vaccination benchmark that she set for workers to return to offices. A request to her office by Bridge Michigan went unanswered.
In March 2020 when COVID-19 first reached Michigan, Whitmer ordered offices closed to employees who can do their work from home. MIOSHA set similar rules in October, after a judge ruled Whitmer didn't have the authority to directly make the order.
Then, on November 6, those rules became more stringent as coronavirus cases surged in Michigan, with MIOSHA increasing enforcement after the Michigan Department of Health and Human Services issued an order mandating work from home unless attendance was "strictly required to perform job duties."
"Some workplaces, including offices, seem to be lax on requiring certain protocols," MIOSHA Director Bart Pickelman told Bridge Michigan at the time, adding that "congregating in any setting leads to potential spread" of the virus.
Even with existing protocols in place, a growing number of vaccinated residents and limited workers in offices, 72 Michigan offices were dealing with new or ongoing COVID-19 outbreaks, according to data posted by the state May 3. Unclear is how many individuals are positive or exposed within those outbreaks.
Yet among the 278 businesses MIOSHA cited for workplace violations during the pandemic, only a few involved incidents within an office. Typical violations, many of which did not earn fines, involved businesses that failed to document remote work policy, or perform health surveillance screenings, or document employee COVID-19 training.
One of the larger fines was issued to Blue Cross Blue Shield of Michigan in Detroit, which was ordered to pay $7,000. The state cited an incomplete preparedness response plan and inadequate implementation of social distancing measures" for workers at cubicles — a sign that getting office configuration right will remain an issue for employers even after the state allows a widespread return to work.
Fowler said time spent working from home helped feed "seismic changes in the way work is done," but he is hopeful that, given the year's worth of considerations by businesses for determining what returning to work should look like, reaching the office-open milestone will not put workers at risk.
"There are a lot of offices who are back," he said. "They're doing daily health screenings, masking wearing … and showing common sense and understanding of how the virus works. They're not having problems."
How we'll work
Remember the open-office trend that called for one big room filled with wide tables instead of desks?
Signs earlier this year suggested few of those "benching" offices or collaboration stations will remain in place after COVID-19, John Ginnetti, co-owner of Efficient Office Solutions furniture resale in Farmington Hills, told Bridge in February.
"People can't get rid of those fast enough," Ginnetti said.
In the months leading up to returning to the office, many employers tried to anticipate what would make workers comfortable. With some concerned about being too close to coworkers before a vaccine was widely available, the once-shunned office cubicle started its comeback. The 8-foot panels give people a degree of distance to reduce spread of the coronavirus, Ginnetti said.
Office design, Ginnetti said at the time, is "making a 180-degree turn."
But more recently, signs point to both open spaces and cubicles having a role. At the top of the list for many businesses: creating flexibility for employees and in workspaces.
Ford Motor Company in March announced it would move to a hybrid work model for its office employees who can work remotely once it reopens offices, no earlier than July. The changes will affect an estimated 30,000 white-collar employees in southeast Michigan.
Jackie Shuk, global director of Ford Land, told Bridge the plan is "based on choice and freedom to choose."
After surveying employees over the course of the pandemic, the Dearborn-based automaker found that 95 percent consistently wanted both some office time and the ability to choose when to work from home, Shuk said.
As a result, office spaces are changing. Private offices will exist, but there won't be as many of them. Instead, Shuk said, the company is designing space to be open and collaborative for meetings, but with some quiet spaces in case employees who come in for meetings also need solo time.
It's a big endeavor, and one that is still taking shape among many offices and departments, even as Ford moves ahead with two large-scale property transformations. One is the renovation of the former Michigan Central Station in Detroit's Corktown neighborhood, which will become what the company calls "a mobility innovation station."
The second is the company's plan to turn its Research & Engineering Center in Dearborn into a high-tech central campus for designers, engineers and product development workers.
By the time the effort ends, the company may have less workspace and fewer properties. But it also will continue to learn and adapt, Shuk said, to keep employees feeling connected no matter how they choose to work.
A similar reconfiguration effort is underway within State of Michigan offices, where Brom Stibitz, the director of the Department of Technology, Management and Budget is considering how to reduce leased office space and what hybrid work will look like for state employees when they return to on-site work.
About 13,000 people will be returning to Lansing offices, but each department will be determining how optional work-from-home (including fewer days in the office) will fit into that. In turn, Stibitz and his team will convert those needs into new office configurations.
While the plan is still in flux, direction sounds similar to Ford's.
"Future office layouts will probably look different," he said. "I suspect that we will have more shared work spaces, more open space, more conference rooms, (some of which will be smaller)," he said.
Employee desires will play a bigger role in the results, Stibitz added. It's not just how many days they're in the office, but how deeply they feel connected to work after offices reopen.
Shifting to a hybrid model in the pandemic "proved that we can work remotely," Stibitz said. "But there's still this cultural piece. (Information technology) is easy, the people part is harder."
One example, he said, is that "people get really attached to their space" and workplace changes don't always feel good to them.
Even if people are in an office for fewer days, Stibitz said, "we want people to be happy to come to work. I don't want them to hate their space. "
Health considerations
John Jourden had been working in Shanghai until early 2020, designing large mixed-use office buildings, before moving back to Michigan during the pandemic and taking over as design director in Detroit for Gensler, a global architecture firm.
While in China, where air quality is poor, Jourden helped a client use technology to track air purification and share indoor air quality data easily with employees.
He thinks similar options will be developed and used in offices as a result of COVID.
"It makes people feel more productive when they feel healthy and they feel confident about their environment," Jourden said.
When employers prepare to welcome workers back to an office, at least for part of a work week, they're fighting the sense of isolation that many employees can feel, Jourden said. Many workplaces thrive from what he described as "chance encounters," or random meetups as people encounter others in an office.
But because they'll still be going back to a shared workspace during a pandemic, elements that make workers also feel safe will be a key part of the transition.
That confidence in a workspace "is what is going to get us back to feeling good about being together and forming those relationships and that sense of community again," Jourden said.
The reopening of Michigan, including in-person work, comes amid a drive to vaccinate the vast majority of residents. Many people may be going into shared spaces not knowing who among their co-workers is vaccinated — unless an employer requires it, which SBAM's Fowler said is possible — and protective measures are still expected, unless Whitmer or MIOSHA changes protocols.
According to a survey released in March by the Detroit Regional Chamber of Commerce, two-thirds of respondents said their organization will encourage employee vaccination, but not mandate it. Another 12 percent planned to have no involvement in employees' vaccination plans, and 15 percent had no formal plan.
Now that an office return is imminent, attention is likely to shift from business Michigan businesses can follow the proper health requirements to keep their policy to coworkers' responses to it.
How people follow the rules once the return to work will have an effect on colleagues within an office, Jourden said.
The Detroit chamber and SBAM were among six business groups that signed a letter to Whitmer in February, urging office reopening.
"We believe this is a key next step in Michigan's recovery and are confident employees and communities safe," they wrote.
"You hope that as people go back to the office that they would follow the protocol that's set up … and that they're practicing behaviors that allow everybody confidence to get back to work," Jourden said.
Business Watch
Covering the intersection of business and policy, and informing Michigan employers and workers on the long road back from coronavirus.
Thanks to our Business Watch sponsors.
Support Bridge's nonprofit civic journalism. Donate today.
Only donate if we've informed you about important Michigan issues
See what new members are saying about why they donated to Bridge Michigan:
"In order for this information to be accurate and unbiased it must be underwritten by its readers, not by special interests." - Larry S.
"Not many other media sources report on the topics Bridge does." - Susan B.
"Your journalism is outstanding and rare these days." - Mark S.
If you want to ensure the future of nonpartisan, nonprofit Michigan journalism, please become a member today. You, too, will be asked why you donated and maybe we'll feature your quote next time!