Michigan restaurants still likely to struggle after reopening amid COVID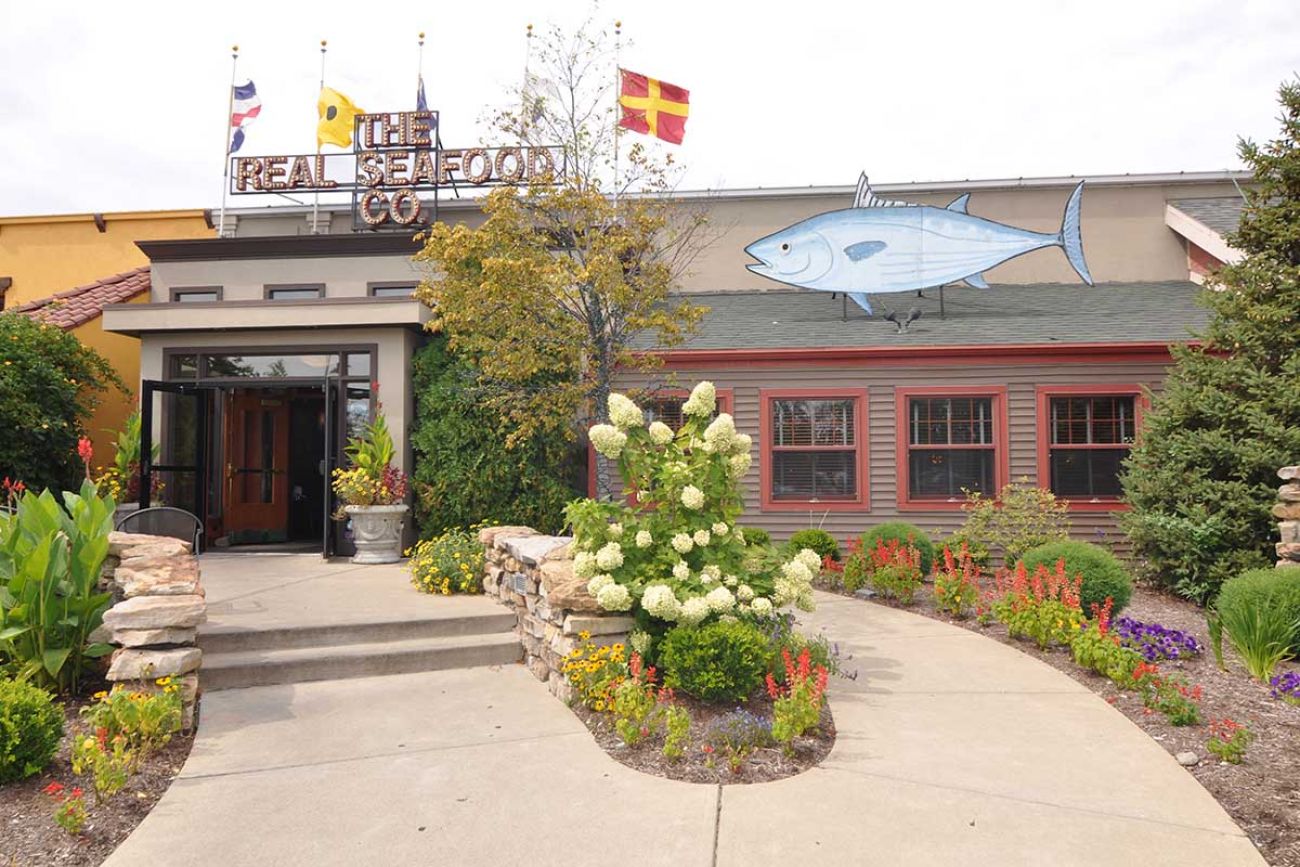 May 6: Michigan restaurants ask: How can we find enough workers?
Travelers to Ohio haven't had far to go if they want to eat inside a restaurant while dining rooms were closed in Michigan.
About three-fourths of a mile along US-23 separates the Wolverine State from Italian fare at Ciao! In Sylvania, located "literally right over the border at the first exit," said Kevin Gudejko, CEO of Ann Arbor-based Mainstreet Ventures restaurant group.
About a half-hour's drive from Sylvania to the southeast, just off I-75, sit three more of the company's properties, all close to the Maumee River in Toledo.
The names, Real Seafood and The Chop House, have ties to Michigan. So did many of their customers after Gov. Gretchen Whitmer ordered Michigan dining rooms to close Nov. 18 due to a surge in the COVID-19 pandemic. Like other restaurants in Ohio, the Mainstreet Ventures properties have to adhere to social distancing, but didn't face dining room closures like those in Michigan.
"If you drive through our parking lots, you'll see a predominance of Michigan license plates," Gudejko told Bridge Michigan. As a result, he added, 2020 revenue for the company's Ohio restaurants exceeded the previous year.
That may change as of Monday, when Michigan will allow dining rooms to open across the state, though with significant restrictions. They include an indoor capacity limit of 25 percent up to 100 people, and a 10 p.m. curfew, as well as social distancing guidelines.
While Michigan is among the last in the U.S. to allow dining rooms to reopen amid COVID, a Bridge Michigan review of restaurant policies in other states showed varied approaches to restaurant regulations along with wide swings in rates of infection. They range from a fully open Florida, with a statewide test positivity rate this week of 12.3 percent, to states like Ohio that let operators determine capacity under social distancing rules.
Michigan's Feb. 1 loosening of its indoor dining ban is the first step toward what the struggling industry hopes will be fully opened restaurants. It comes as Michigan's case metrics improve dramatically from a second wave of the coronavirus pandemic late last year. On November 15, for example, Michigan had a dangerously high positive test rate of 13.1 percent, compared to 9.9 percent in Ohio. This week, Michigan's positivity rate had fallen to 6.1 percent, while Ohio's remained at 9.9 percent, according to national data.
Yet Michigan's planned reopening is not without peril, with continued concerns about vaccine distribution and emerging variant strains. And Whitmer has made clear that any expansion beyond 25-percent capacity "is dependent on our ability to keep the spread of the virus down."
State officials still express unease about the safety of dining indoors due to the potential transmission of the virus. Yet Gudejko and others in the restaurant industry question whether the data support the state's level of caution.
Michigan residents in his restaurants seemed to have "very, very strong" COVID-19 fatigue, he said. "Once they get out and see the social distancing, they see the mask wearing by us. They question why the virus doesn't stop at the border, so why is it so different a half-hour away?"
The industry is struggling to regain its financial footing during a pandemic that health experts say will extend well into this year as President Biden vows to increase vaccine delivery. Across the U.S., restaurant sales were down $240 billion from projections in 2020, and 46 states lost jobs in the industry as 110,000 establishments closed temporarily or permanently, according to the National Restaurant Association.
Job losses from November to December were highest in states that set dining restrictions: California, Michigan, New York, Minnesota, Illinois.
National restaurant reopening guidance comes from the U.S. Centers for Disease Control and Prevention, which notes that indoor dining, even with six feet between tables, continues to place customers at a higher risk than outdoor dining or carryout. But the CDC also allows states to make their own guidelines, generating the range of differences.
After banning indoor dining in many counties in November, Colorado allowed people to dine indoors beginning Jan. 4 at the same 25-percent capacity Michigan has chosen. Sarah Riggs, Colorado Restaurant Association president and CEO, said half of that state's restaurants remain at risk of closure within six months, even with reopening.
"We're hearing universally that restaurants are struggling, so it's fair to say no state has really figured out how to balance the public health demands of this crisis with the grave fallout experienced by our industry," Riggs told Bridge.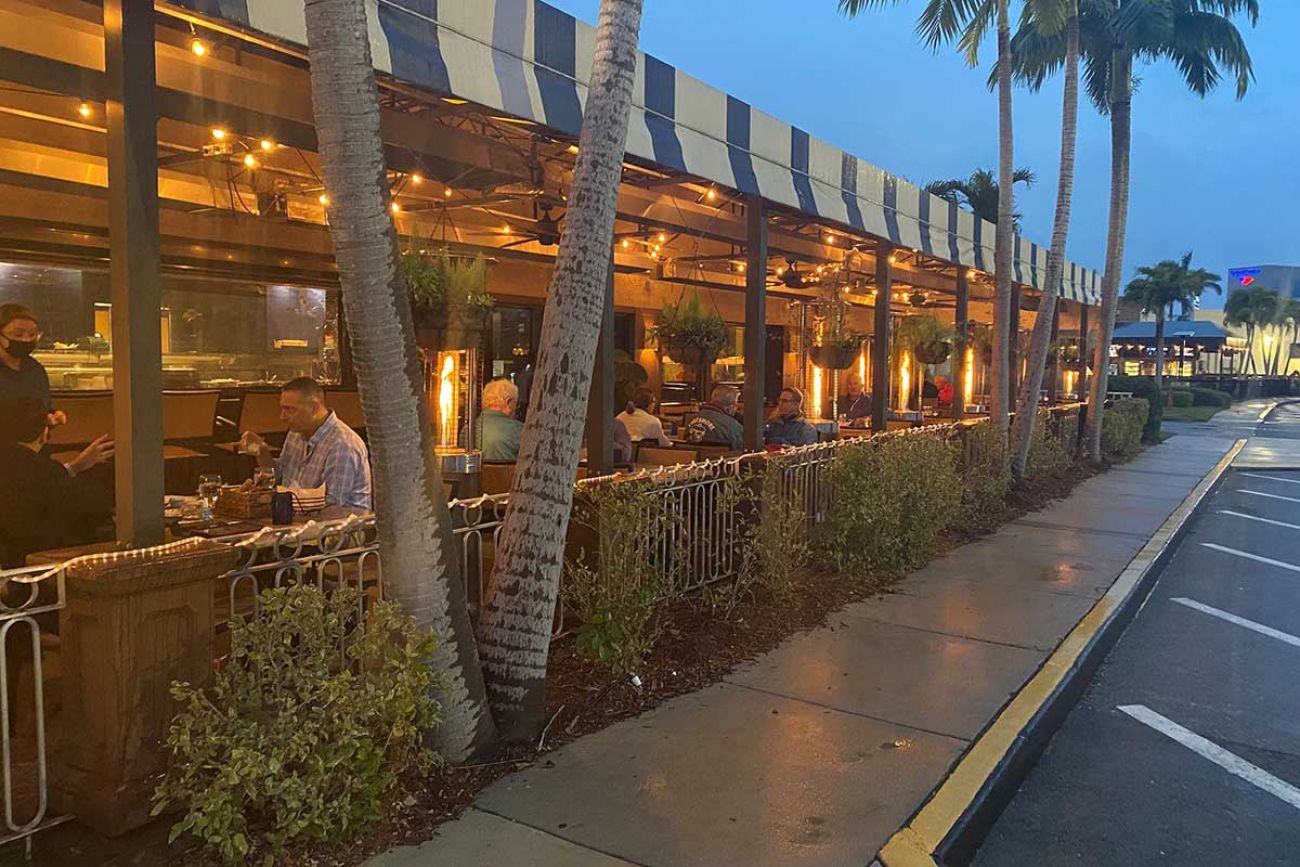 Capacity limits prove tricky
Joe Aurelio runs Aurelio's Pizza, the Chicago area's first pizza chain that now has 38 locations in five states. Illinois imposed statewide restrictions Nov. 20, but by Jan. 15 loosened some of them. Then last week, Chicago joined four other regions of the state in Tier 1, allowing dining rooms to reopen at 25 percent capacity or 25 people per room as the state's positive test rate mirrored Michigan's at 6.1 percent.
Restaurant owners were told they could open the next day, Aurelio recalls, "literally with no warning."
With a focus on carryout during the pandemic, Aurelio's was able to do it – supplies were on hand, and some staff was in place. His restaurant in the South Loop, located on Michigan Avenue, is a few blocks from the Field Museum, which also reopened Saturday. But 40 percent of his business used to be delivered to the nearby offices, which now sit largely empty as people work from home. "That's all gone," he said. "There's nothing down there."
Not reopening wasn't an option, Aurelio said, with rent still due. "Twenty-five percent is a bonus. Some places are at zero."
Most states that allow dine-in service have some restrictions, either a stated capacity limit or guidelines for social distancing that let an operator determine how to configure space – sometimes reaching more than 50 percent, sometimes less.
Michigan restaurateurs had hoped they could reopen at 50-percent capacity, which is what was allowed by the Whitmer administration when restaurants reopened statewide in June after the initial statewide shutdown. Instead, they'll take the lower capacity limit and hope for an increase soon.
"We are excited to have the ability to have some of our customers in," said Johnny Brann Jr., owner of Kitchen 67 in Grand Rapids.
However, Brann said, the capacity limit will be a challenge. "It is going to be not that much more helpful as far as the financials go. We'll still be struggling to pay our bills and maintain our business models. We're geared for 100-percent occupancy."
Mainstreet Ventures' locations in Michigan – including Grand Rapids, Bay City and Midland – normally employ close to 2,000 people. That number dropped to 40 during the indoor dining ban, Gudejko said. Michigan lost 205,000 leisure and hospitality jobs as of December, and the low reopening capacity isn't likely to jumpstart hiring.
Like Aurelio in Chicago, Michigan restaurateurs who have been filling take-out orders may find it easier to adapt staffing and absorb a dining room with lower capacity than in mid-2020.
Restaurants in Denver are facing similar challenges even as Colorado's COVID positive rate is now 4.8 percent. One thing that Michigan operators may find, said Katie Lazor of the Eat Denver independent restaurant network, is that snowy weather now will work in their favor, inspiring more customers to dine inside.
"When cold weather hits, the majority of our restaurants said their 25-percent was full immediately," Lazor said. "Some customers still prefer to sit outdoors or get takeout, but for the most part, the (indoor) capacity is spoken for."
Yet they're opening knowing that "25 percent is still not enough capacity to survive," said Riggs from the Colorado Restaurant Association. "Restaurants have told us they really need to be at 75 percent capacity in order to have a chance at surviving medium term."
Even in states without official capacity limits, some operators choose to socially distance. Mainstreet Ventures operates two restaurants in Florida, which lifted all statewide restaurant restrictions Sept. 25. However, Gudejko said, the restaurant group still sets limits because many of its customers and employees expect it.
"We think it's made people more comfortable," he said of self-imposed restrictions. "Some people are not in agreement with that, and they don't frequent our restaurants."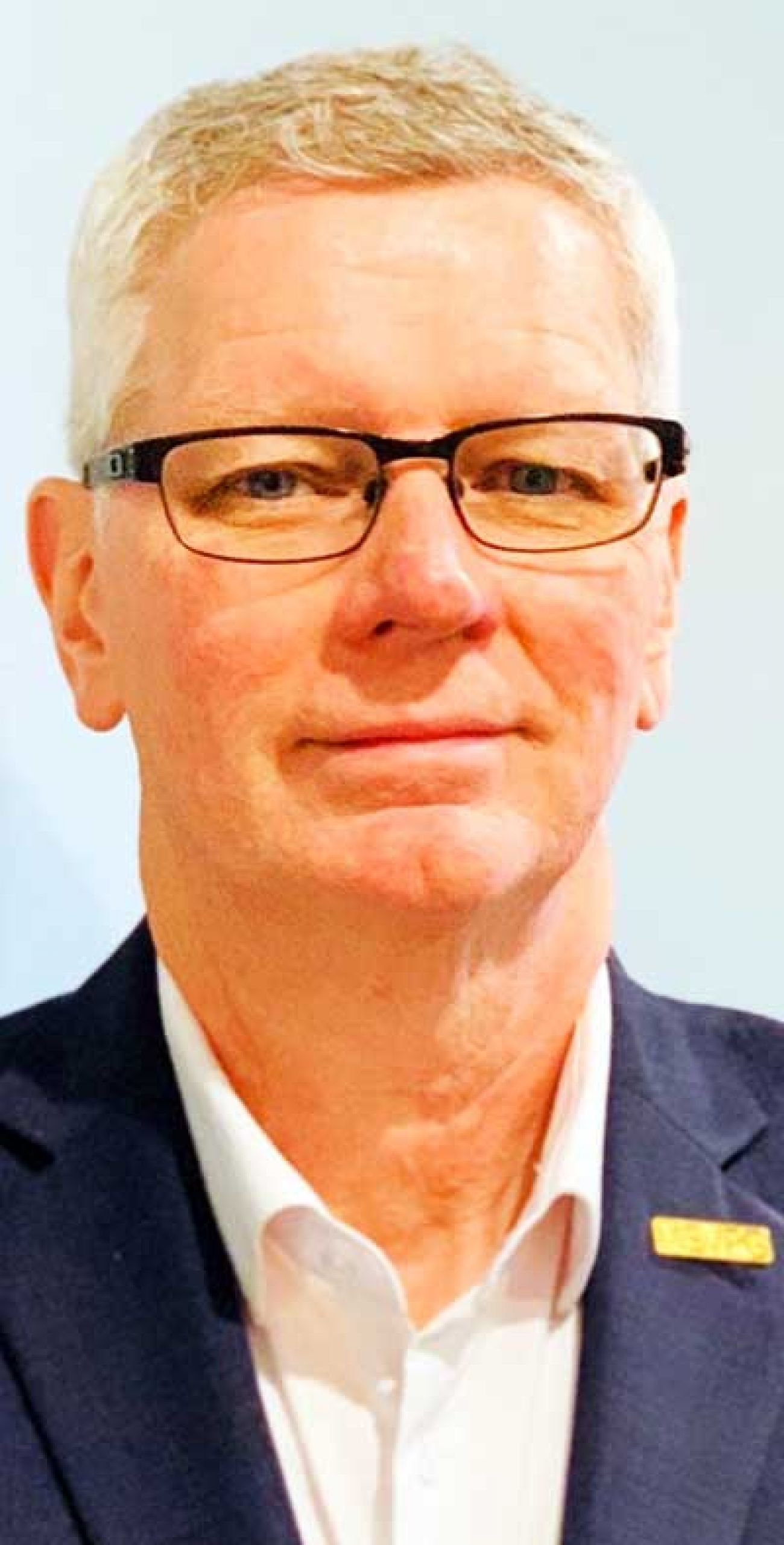 Unclear path forward
Michigan's restaurant industry has urged Whitmer's Democratic administration for months to set specific health metrics for when restaurants can open to indoor dining, and with what restrictions, arguments the Republican Legislature has backed.
"We need a clear plan, so operators can make decisions long-term," said Justin Winslow, president and CEO of the Michigan Restaurant & Lodging Association. "They need to know how to go to 50 percent (capacity) or when they'll have to go back to zero."
Related:
Several states have announced detailed plans for when restaurants can reopen at higher capacity, but they aren't working perfectly, according to industry experts.
"There is a path, although it's not exactly a clear path," said Riggs of Colorado. The state recently introduced its 5 Star Certification program, which allows restaurants meeting certain criteria and certified by county officials to open at one level capacity higher than their county's current public health level allows.
Michigan restaurants have suggested to state officials that a voluntary certification program could work here, Winslow said. In Colorado, counties must apply to participate, and Riggs described the process as cumbersome.
"So it's not a universally useful program," she said.
In Minnesota, dining rooms opened at 50 percent on January 11 after they were closed November 21, said Ben Wogsland, director of Government Relations at Hospitality Minnesota. The state offers general guidelines about when restaurant restrictions may change, he said, but it's complicated by the lack of real-time data reporting there.
"From our perspective, it's not really clear that there's specific guidelines," Wogsland said.
Data reporting across states also can differ, making it difficult to set uniform criteria. In Minnesota, for example, the state gives details on outbreaks tied to restaurants: From June 1 to November 16, 190 outbreaks involved 3,201 infected people.
The same information isn't available in Michigan. Lynn Sutfin of the Michigan Department of Health and Human Services said overall outbreak numbers are available, but local health departments "are not reporting the number of cases for outbreaks in various settings."
Since the state started keeping outbreak data in May, it recorded 216 outbreaks among bar and restaurant employees, and 40 involving both employees and customers. That compares to 213 total outbreaks in retail and 316 from social settings, two areas that restaurant owners say could also cause community spread, yet neither faced the same level of economic restrictions as restaurants.
'Still a lot of unknowns with this virus'
Winslow said he and staff at the Michigan Restaurant & Lodging Association spoke this week to Michigan operators to see how they will be responding to Monday's opening. Some in areas heavily populated with office buildings or near still-shuttered events venues planned to remain closed, he said, while a member survey indicated that about 17 percent didn't plan to reopen as long as the capacity is capped at 25 percent.
Among the dining rooms that are not yet ready to reopen are Mani Osteria and Isalita, popular sister restaurants on East Liberty in Ann Arbor. Neither had reopened indoors in June, as the restaurants instead launched outdoor dining. As winter approached, they shifted to more carryout, aided by third-party delivery services and packing make-at-home options, like upcoming Super Bowl and Valentine's Day kits.
Owner Adam Baru said progress is being made to curb COVID-19, but not to a point where he's willing to expose his staff and customers to the virus. And he doesn't want to invest energy and money in reopening while there's the danger of having to shut down again if virus cases increase.
"We would love to be open and doing what we built these restaurants to do," Baru said. "Like everyone else, we're stir crazy, anxious, scared and burned out. But at the same time, we pledged to ourselves and our employees that we need to get to a spot where we're not endangering people."
Operators who are opening say they're taking precautions.
"We want people to be safe and feel good about coming back," said Brann of Kitchen 67 in Grand Rapids.
But operators also understand that not all customers will come back. Some still prefer using outdoor spaces, while others are sticking to carryout. "The increase in capacity won't change that," Gudejko said.
Business Watch
Covering the intersection of business and policy, and informing Michigan employers and workers on the long road back from coronavirus.
Thanks to our Business Watch sponsors.
Support Bridge's nonprofit civic journalism. Donate today.
Only donate if we've informed you about important Michigan issues
See what new members are saying about why they donated to Bridge Michigan:
"In order for this information to be accurate and unbiased it must be underwritten by its readers, not by special interests." - Larry S.
"Not many other media sources report on the topics Bridge does." - Susan B.
"Your journalism is outstanding and rare these days." - Mark S.
If you want to ensure the future of nonpartisan, nonprofit Michigan journalism, please become a member today. You, too, will be asked why you donated and maybe we'll feature your quote next time!