Michigan restaurants ask: How can we find enough workers?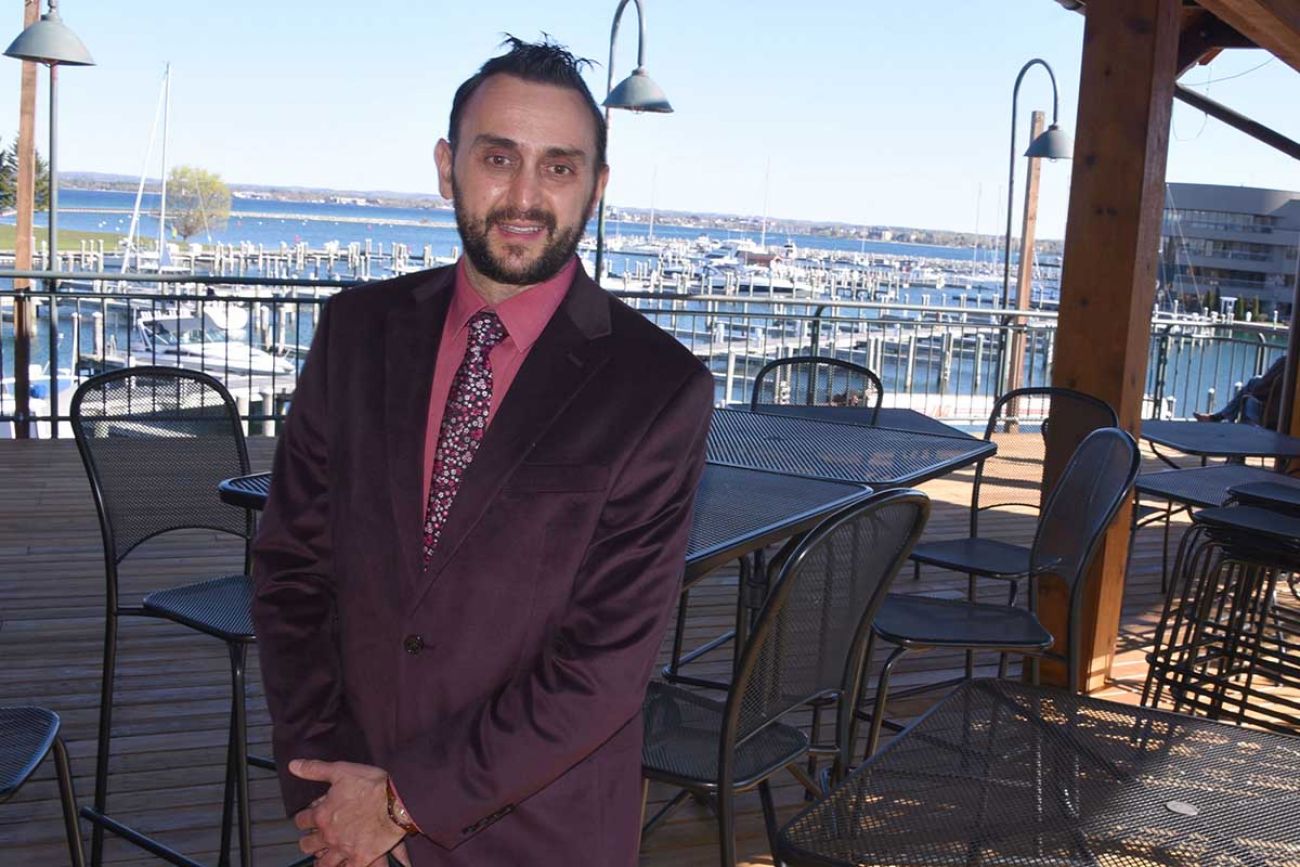 Dorin Constantin, general manager of West End Tavern, wants to open the Traverse City restaurant's patio soon, but so far can't find the workers to staff it. (Bridge photo by John Russell)
But customers so far this year can't count on getting seated at the outdoor tables with a water view.
"I can't open it," Dorin Constantin, the restaurant's general manager, said of the patio until he can staff it.
Related:
The restaurant needs up to 30 more workers to meet customer demand during the summer. But with the start of the busy tourist season just weeks away, West End Tavern finds itself among restaurants statewide struggling due to the lack of people seeking food service jobs.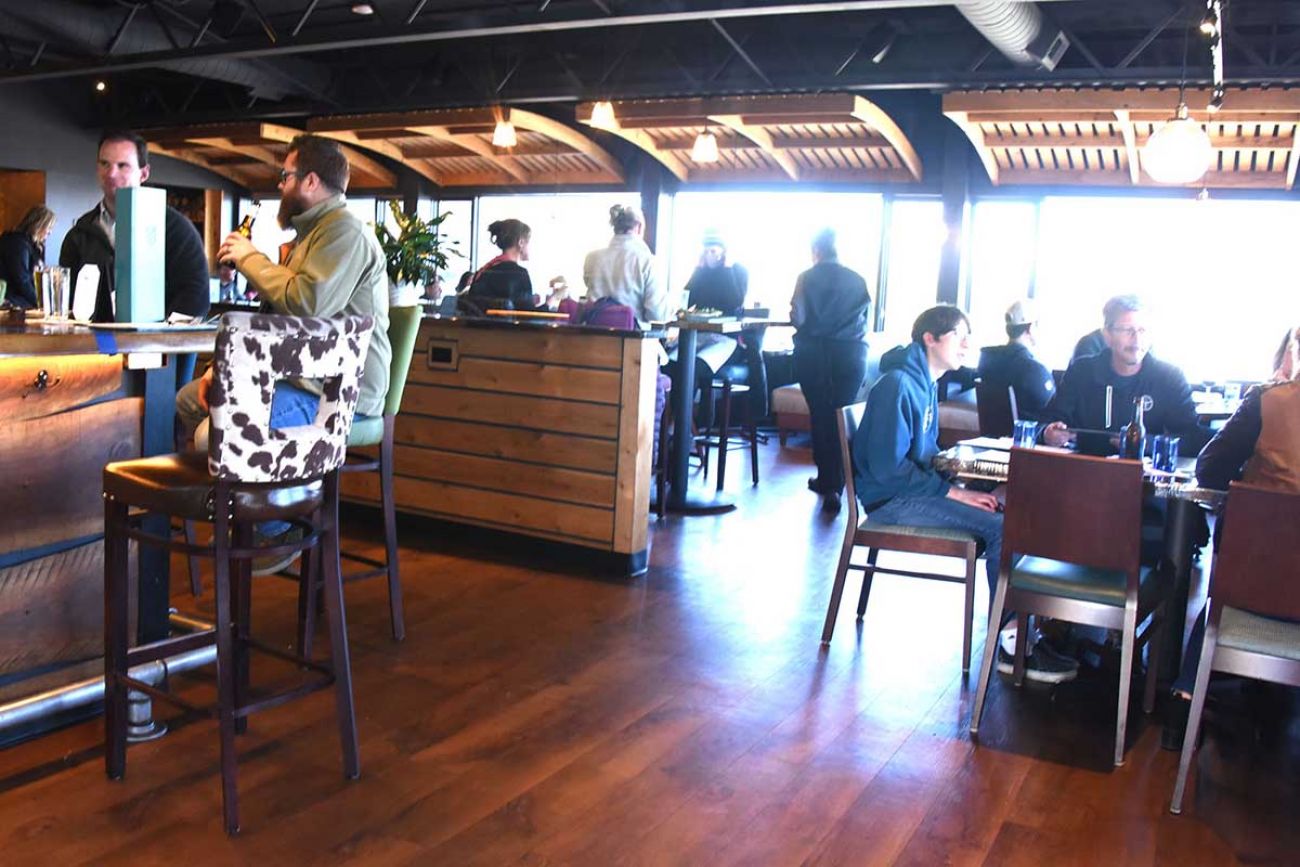 West End Tavern in Traverse City is busy, with customers waiting up to 2.5 hours for a table at peak times during weekends. (Bridge photo by John Russell)
Constantin answered the phone, seated guests and swept the floor ahead of the dinner rush on Friday. By the end of the night, he said, he would expect to bus tables, help cook, and maybe deliver food to tables, all while managing the entire operation.
Now, with a new job posting that's flagged his establishment's "urgent need," Constantin hopes more prospective workers emerge. Most recently, about one in 10 would even return a phone call.
"This is a very challenging situation," he said.
Restaurant staffing is an industry-wide problem across the U.S., with the National Restaurant Association reporting in April it was the number one concern for 57 percent of owners and operators, up from 8 percent in January.
The situation is acute in Michigan, even as indoor dining rooms still operate at just 50-percent capacity under state pandemic orders. Staffing shortages are prompting early closures at fast food restaurants in metro Detroit and limited days of service elsewhere. The lack of job candidates has generated higher wages and signing bonuses (advertised as up to $1,500) for new hires.
Restaurants' hiring struggles — following a year of COVID-related mandatory shutdowns and capacity limits, which in turn prompted widespread staff layoffs — is a bitter blow to owners. Many had believed if they survived the worst of COVID they could hold onto their businesses.
"If you stayed open after 2020, you won," said Dan West, president and CEO of the Livonia Area Chamber of Commerce. "That's what we were telling people."
But even as vaccinations increase and Michigan's brutal virus surge slows as summer approaches, restaurants can't find people to serve a public eager to dine out, said Justin Winslow, CEO of the Michigan Restaurant & Lodging Association.
"Staffing to meet that (demand)," Winslow said, "is going to be a nearly impossible challenge for some.
A changing workforce
Finding a solution by summer may come down to the wage increases already in play, said Donald Grimes, an economist at the University of Michigan.
"Employers are probably going to need to raise wages if they want to attract restaurant workers for the next few months at least," said Grimes.
The restaurant industry is known for flexible hours and a low barrier to entry, but also low pay: Among the main employment sectors in Michigan, its average wage is the lowest, at $395 per week as of fall 2020. That compared to $961.66 for all wage earners in Michigan, according to the state.
Hiring in restaurants wasn't easy even before the pandemic, as multiple industries fought for hourly workers amid low unemployment and competition from distribution jobs, like at Amazon warehouses, that paid dollars more per hour.
"The restaurant industry has always had one of the highest turnover rates in the country, and it only increased in recent years," according to a report released on May 5 by One Fair Wage, a national nonprofit that advocates to eliminate the subminimum wage in restaurants and boost pay in the service industry.
But the pandemic added still more complexity to the potential restaurant workforce:
Fewer people are working. Michigan's labor force declined by 4.4 percent as of March over the same month in 2020, according to the state's Department of Management and Budget. As a result, about 215,000 fewer people are in the workforce this spring than at the start of the pandemic.
Fewer women are working due to taking on larger caregiving roles amid school closures and other safety protocols, yet they traditionally make up about 70 percent of the restaurant industry's staff.
Fewer teens are working, too, with 1.8 million fewer seeking jobs in summer 2020 across the U.S. Traditional first jobs, like fast food restaurants, have been affected.
"Parents were afraid to be sending kids into the workforce because of COVID," said West of the Livonia Chamber.
Childcare availability also could be affecting women who might choose restaurant work, Winslow said. Just under 6,700 of the 6,950 child care providers throughout Michigan before the pandemic remain open or have re-opened, according to Great Start for Quality, which is funded in part by the Michigan Department of Education. And many of those that are now open have fewer places for children due to social distancing requirements.
At the same time, the geographic differences among open childcare providers show great swings. Places like Alpena, Cheboygan and Saginaw County are at 92 percent open or more. Yet In Wayne County, 68 percent of providers are open. The story is similar in Monroe County, St. Joseph County and Van Buren County. In Genesee County, three-fourths of providers are open. The open rate in Calhoun County, home of Battle Creek, is just 60 percent.
Meanwhile, pandemic restrictions pinched profits for restaurant owners. After being closed for months, the state allowed restaurants to open first at 25 percent indoor capacity and now at just 50 percent. And with more reliance on promoting carryout orders, that further reduced how much tip income could be made by the workers who were kept on board.
"There's a segment (of restaurant workers) that used to make a good amount of money," Winslow said, "and you just can't do that in this environment."
One Fair Wage's report, called "It's a Wage Shortage Not a Worker Shortage," surveyed U.S. food service workers from October through April through the University of California Berkeley Food Labor Research Center.
It found that 'low wages and tips' was the most-cited reason for leaving the restaurant industry, a factor that ranked more than 20 percentage points higher among workers surveyed than COVID health risks. About 31 percent of restaurant staff said they had moved to a different industry.
What would get them to stay? A "stable, livable wage," was listed by 78 percent of respondents. Also mentioned were: Paid sick leave (49 percent), an improved working environment (45 percent), and health benefits (44 percent).
A 2018 initiative sponsored by One Fair Wage in Michigan to raise the minimum wage and end the lower minimum wage for tipped employees earned enough public support to make it onto the statewide ballot. However, Republican lawmakers — backed by business advocacy groups — preemptively passed the measure, then gutted the provisions most favorable to workers. GOP lawmakers, for instance, allowed tipped workers to earn 38 percent of minimum wage and gave the state until 2030 to raise the minimum wage to $12.05 per hour, instead of making it $12 per hour by 2022.
Some restaurant workers say privately that raising pay only solves part of the attraction problem: Many of the jobs during the pandemic have offered little financial stability for an employee, and an apparent increase in customer harassment over mandates like mask requirements have been concerns over the past year.
Health risks also are a factor, said Alicia Renee Farris, COO of Restaurant Opportunities Centers United, a national nonprofit that advocates for restaurant workers. Farris, a Michigan resident, also led the state's 2018 One Fair Wage ballot initiative for a higher minimum wage.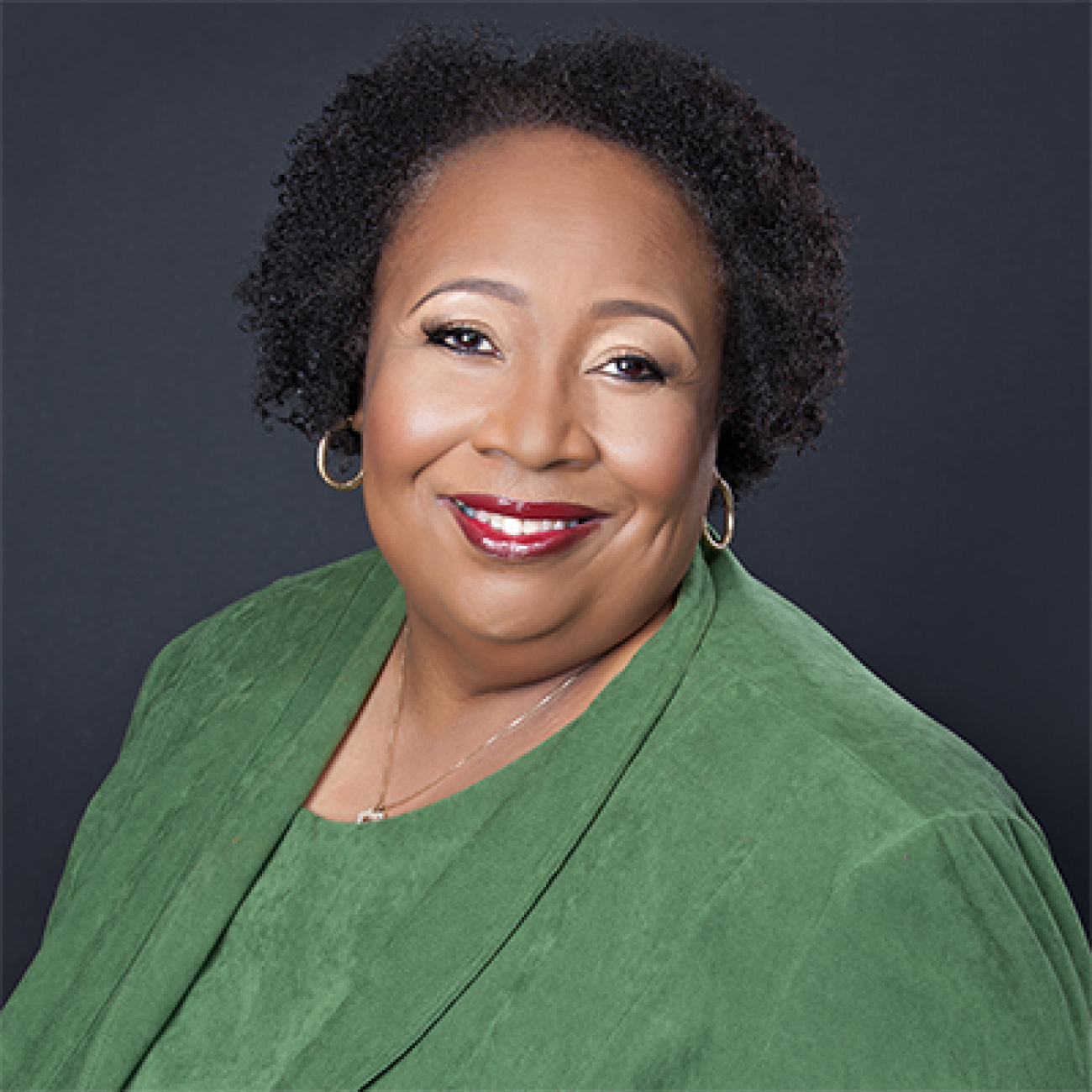 Alicia Farris, COO of Restaurant Opportunities Centers United, a worker advocacy group. (Submitted Photo)
"We have reports of some restaurant workers being put at great risk because some back-of-the-house staff are not wearing their protective equipment," Farris said.
If a restaurant worker's household has to pay more for childcare during the pandemic or has no health insurance or sick time, the workers have little incentive to return to the industry, Farris added.
"When you have people with no safety net, you can't ask them to pay for something that they can't afford," she said.
Looking for answers
But some business leaders point to more generous unemployment benefits extended to workers during the pandemic as the reason for the worker shortage, which comes as restaurant industry employment in Michigan was down 17.2 percent in March from a year earlier.
"Owners are telling me that (potential workers) are paid more to stay home," said West of the Livonia Chamber of Commerce. "Some are trying to pay $18 per hour to get people to come back, but they're still saying no."
Winslow, of the statewide restaurant group, said enhanced unemployment benefits may play some role in the worker shortage, but he doesn't think it's a driver of it.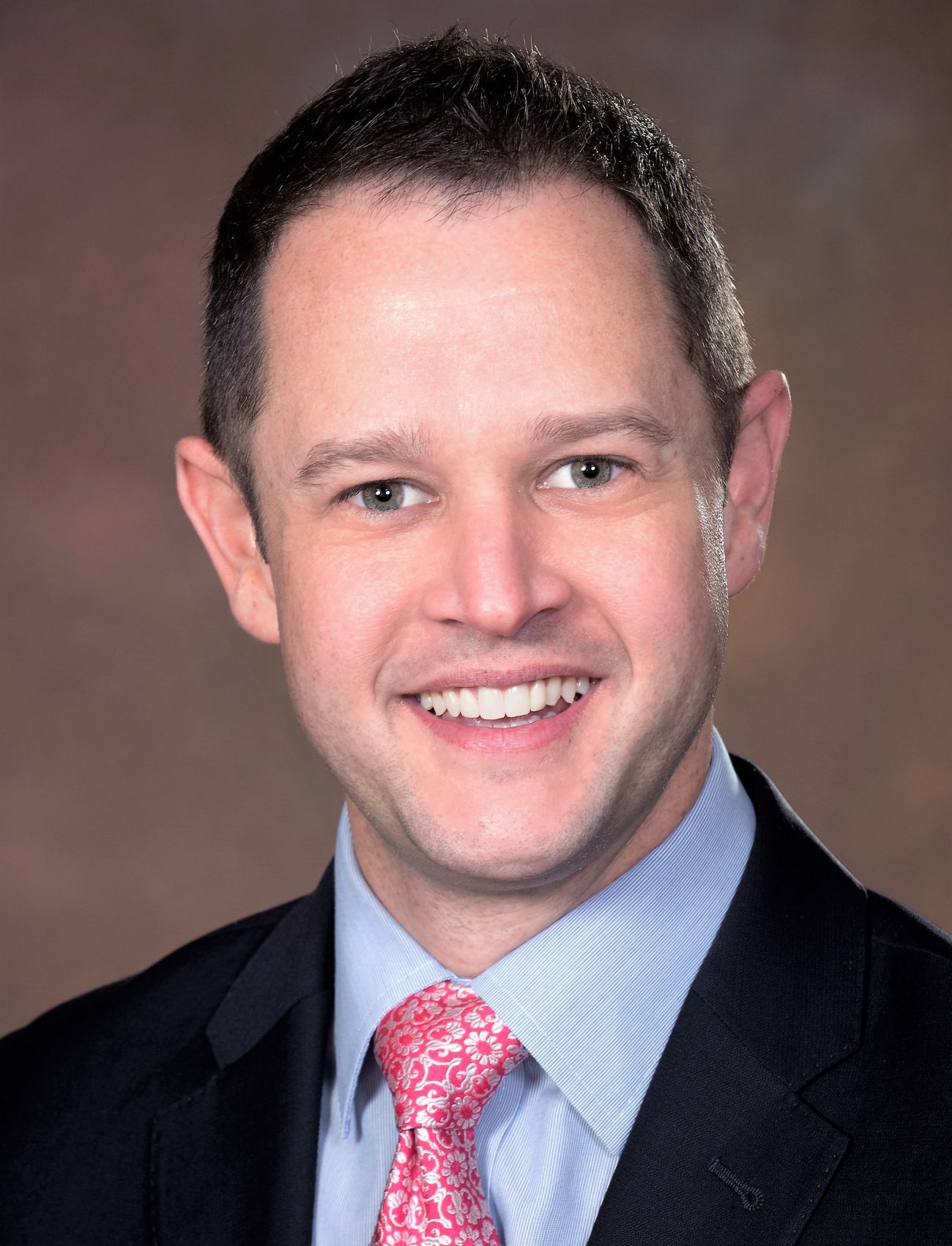 Justin Winslow, CEO of the Michigan Restaurant & Lodging Association. (Submitted photo)
Michigan's top unemployment payment is $362 per week, but the average payout is $317. With the extra $300 per week from the federal American Rescue Plan that will be paid to unemployment recipients until September 6, the average effective full-time hourly rate from collecting unemployment benefits is $15.42 per hour, or $32,000 per year.
Part-time workers — not just in restaurants — likely received about half the state average through Pandemic Unemployment Assistance. Meanwhile, at least 70,000 people in Michigan still are listed with the Unemployment Insurance Agency as potentially eligible for benefits but remain unpaid.
Eric Lupher, president of the Citizens Research Council, a nonprofit research organization, said restaurant workers saw other industries — like construction or manufacturing — go back to work full-time, while they faced "no prospect of coming back to full employment any time soon…. They would have to do the math to see if they'd be getting enough hours and enough tips to make (returning to work) sustainable."
The Michigan Restaurant & Lodging Association is asking the state to earmark some of its $5.7 billion from the federal American Rescue Plan Act to stabilize the industry, which was mentioned specifically in the legislation signed March 11 by President Joseph Biden.
In a list of policy proposals released this week, the restaurant group targeted providing immediate relief for struggling owners, promoting a safe environment for dining and travel in the state and investing in the state's hospitality workforce, including retention.
The industry group's plan includes a proposal to put $50 million toward an employer tax credit if they provide a cash incentive to workers hired or rehired on or after March 11.
Other provisions call for paid training so workers can make a long-term career in the industry; creating an industry-specific job board and training high schoolers for careers in hospitality.
Unclear, so far, is whether the state will act on the recommendations.
"We are glad to see some initial proposals … to start the budget process, but it's important to remember that the state cannot allocate this funding until the United States Treasury provides further guidance," Michigan Gov. Gretchen Whitmer said this week in response to Bridge Michigan.
"Once we receive additional guidance, our top priority will be getting these resources into the hands of Michiganders to help families and small businesses, and we look forward to working together with the legislature to negotiate a budget that works for all of Michigan."
Policy-wise, Lupher said, accelerating the reopening of the economy and continuing to boost restaurants, such as through pandemic loans and grants, could be ongoing solutions.
Worker signing bonuses may help, Lupher said, but in reality those funds could be spent quickly on rent, food and gas if an employee continues to earn less than expected.
Longer-term, cultivating employee retention will help restaurants. At West End Tavern in Traverse City, Constantin is dealing with still more hiring factors: Fewer student visas for summer help; reliable staff that left the state for more consistent opportunities over the past year; even high home prices in the summer resort community make it harder for restaurant workers to live nearby.
Constantin said he recognizes the value of stability, and is willing to offer full-time, year-round work to workers. In the meantime, like other places, he said he has raised wages, which are 15-20 percent higher than in 2019. A teenage busser, for example, may make $14 per hour. Kitchen staff works on a bonus plan.
Josie Knapp, co-owner of Assaggi Bistro in Ferndale, north of Detroit, said she's turned to personal networking to help her find prospective workers. She would still like to have three or four new hires, including one who will work in the kitchen.
"But when you go anywhere, there isn't a place that doesn't have a sign on their window, looking for help," Knapp said. "That has to tell you something."
Grimes, the U-M economist, said Michigan could be in for a "relatively long period where labor is in short supply in a variety of industries."
In the case of restaurants, he said, "given their other additional costs, this means that they are also going to need to raise prices.
"So look to pay more at your favorite restaurant if you want to go out to eat."
Business Watch
Covering the intersection of business and policy, and informing Michigan employers and workers on the long road back from coronavirus.
Thanks to our Business Watch sponsors.
Support Bridge's nonprofit civic journalism. Donate today.
Only donate if we've informed you about important Michigan issues
See what new members are saying about why they donated to Bridge Michigan:
"In order for this information to be accurate and unbiased it must be underwritten by its readers, not by special interests." - Larry S.
"Not many other media sources report on the topics Bridge does." - Susan B.
"Your journalism is outstanding and rare these days." - Mark S.
If you want to ensure the future of nonpartisan, nonprofit Michigan journalism, please become a member today. You, too, will be asked why you donated and maybe we'll feature your quote next time!