Rent or buy? No easy answers amid high Michigan home prices
(Shutterstock)
A $200 monthly rental increase started Tracy Dewease thinking about leaving the townhouse southeast of Grand Rapids where she and her son had been happy for a decade.
But what got her moving was the additional $300 per month scheduled to start the following year when she would have had to renew yet again.
"I knew I needed to get out because I wasn't going to be able to afford to live there," Dewease said.
Related:
So she decided to buy a house. After looking at 55 homes — and making nine offers — Dewease moved into a house near the John Ball Zoo on the southwest side of Grand Rapids in the spring of last year.
Dewease, who works in the insurance industry, wanted the stability of mortgage payments, and knew her budget couldn't absorb hundreds more in rental costs.
Since then, apartment rental rates jumped on average in Michigan by close to 12 percent. But housing prices are soaring too: by 10 percent so far this year, according to the Michigan Association of Realtors data for March. The result: heartburn and high prices for residents considering either option.
Lack of housing availability has been blamed for the heated for-sale market, but the situation is also escalating among renters who have struggled to find affordable lease options.
Many, like Dewease, are choosing to buy, even in a peak market.
The situation may be driving a new wave of first-time buyers. The National Association of Realtors estimates that 34 percent of home purchases so far in 2022 have been by first-time homeowners, up from 31 percent a year earlier.
That doesn't surprise Adam Paarlberg, president of Greenridge Realty in Grand Rapids. Fear of missing out, or FOMO, "is a real thing," he said.
For some time, Michigan's low inventory of available homes made home buying competitive. Now, rising interest rates are increasing that sense of urgency. He said he sees where increased rental rates could do the same.
"If prices continue to rise, any time spent waiting could mean a house will cost a good bit more," Paarlberg said.
That decision makes for "a scary time," said Glenn Silvenis, broker and agent at ReMax Crossroads III in Belleville, west of Detroit Metropolitan Airport. He said he's starting to see prospective buyers back out of the market, fearful they will overpay just before prices start to fall.
"Some people are apprehensive because of the prices," Silvenis said. Others, he said, want something tangible for their monthly payment.
Neither option is without pitfalls.
"I never thought it would be like this," Silvenis said. "It can't continue like this. It just can't."
Meanwhile, many renters say they are fearful of more increases.
"I see it all over the place," Dewease said of conversations and social media postings among people seeking to avoid higher housing costs. "Everybody is like, 'Do you know of a place where I can go?'"
Rising rents
Nearly three in 10 Michigan households are in rentals, but the state does not track how many face rate increases.
Residential rentals — mostly single family homes and apartments — are a $67 billion market in Michigan, according to data compiled by the National Apartment Association. The bulk of that is from apartments, where about 830,000 people live in the state.
Among them is Kathy O'Casey, who decided decades ago with her late husband, Bob, not to buy a home. Now 72, she's lived in Meadow Stone in Hastings, between Battle Creek and Grand Rapids, since moving to Michigan in 2011.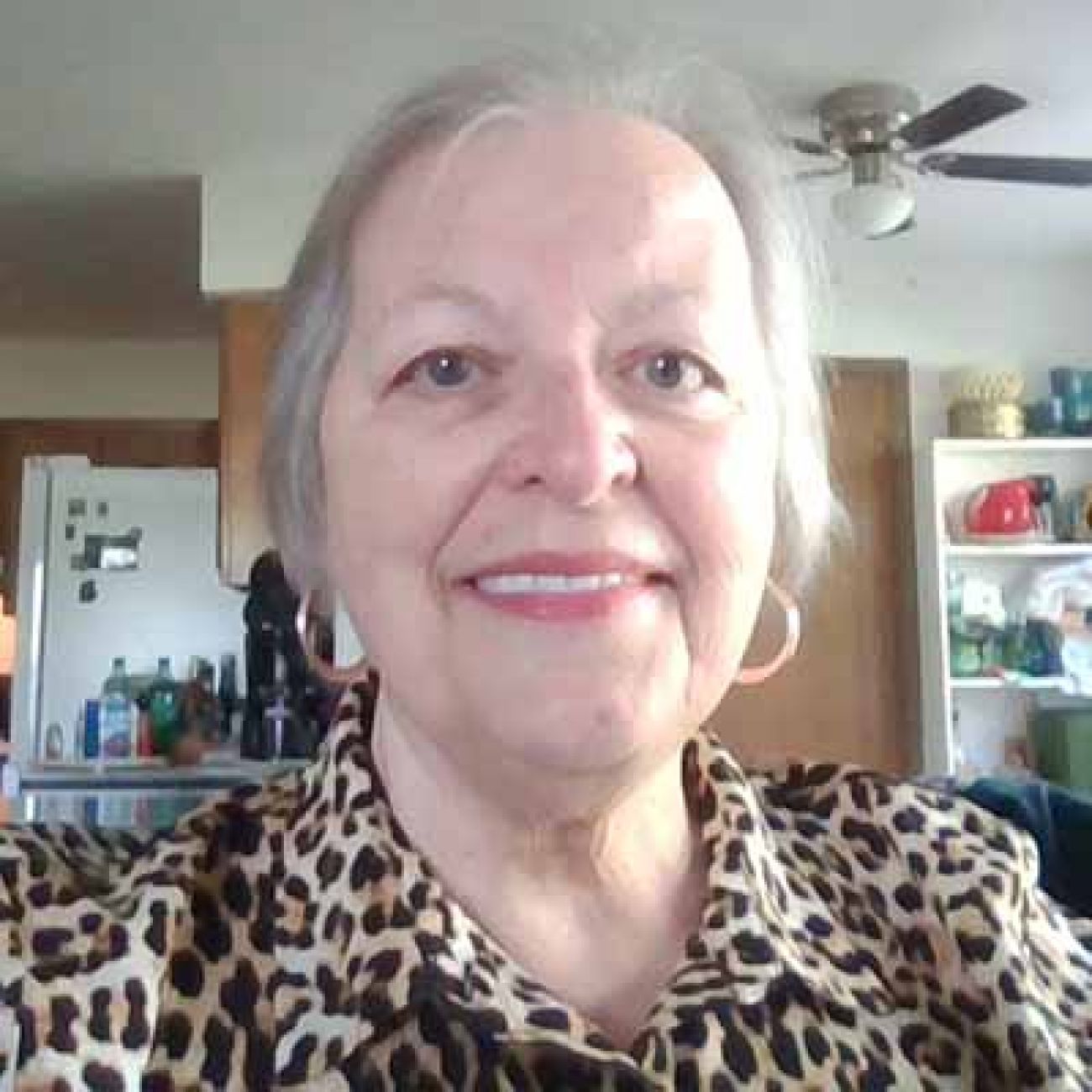 A lifelong renter, Kathy O'Casey of Hastings likes her apartment home. But she said she was shocked — and angry — to get a 15-percent rent increase this spring. (Courtesy photo)
"The decision was relatively simple: We figured we wouldn't be in the same place forever," O'Casey said.
The ground-floor apartment feels like home, she said. Rent started at about $650 per month before she re-signed in 2017 on her own after her husband died. Rental increases came at expected intervals and didn't raise eyebrows, at one point totaling about $55 over three years until her rent reached $858 per month.
Then, this year, it jumped $129 per month. Starting July 1, she'll have to pay $987 for the same apartment.
"I know costs go up," O'Casey said, saying some people in her complex pay hundreds more per month, though they likely have renovated units. "I appreciate that."
However, she added, this one felt different. She likes her home, but she said she felt very angry for days after opening the email with the new rate. She reached out to Eenhoorn Property Management of Grand Rapids to let them know the steep jump upset her. (The company, which manages in several states, did not reply to Bridge Michigan's request for an interview.)
The only answers she said she got said the increase reflected calculations by the company's computer system.
"There's this notion going around these days that the rich get richer," she said, "and that's what this felt like to me."
The 15-percent increase is higher than the average leaps in markets from Detroit to Lansing, where year-over-year increases reached 13.9 percent in the I-275 corridor west of Detroit; 13.6 percent in Eaton County near Lansing and hovered around 13 percent along the I-96 corridor, in Ann Arbor and Ypsilanti, and the Downriver/Monroe market, according to ALN Apartment Data, a national tracking company
The Washington Post recently tracked three-year increases across many counties of Michigan. Over that time, increases of 19 percent were recorded in Muskegon and Calhoun counties. Kent, home to Grand Rapids, grew by 16.6 percent. Grand Traverse increased 16.1 percent, and Kalamazoo County leaped up 16.3 percent.
The highest average rent in Michigan was found in Washtenaw County, home to the University of Michigan, where it reached $1,475 for a two-bedroom apartment.
Nationally, some increases are even more stunning, especially in Florida, where five markets were at a 28.5 percent annual increase or higher, according to ALN. The peak was in the Fort Myers and Naples area, which saw rent go up 41.7 percent over the past year, to $1,983.
Many rental property owners are seeing the value of their units rise, warranting rent increases that force decisions by their tenants. And vacancies, Silvenis said, mean a landlord can take their pick of tenants, demanding high rents and credit scores.
But at the same time, many apartment owners also see hikes in their costs, said Alice Enh, executive director of the Washtenaw Area Apartment Association, which represents owners of rental units and property managers.
That's particularly true for new owners who bought over the last two years and are trying to keep their profits at an industry-standard of about 9 percent amid the property tax recalculation. For example, in Ann Arbor, Ehn said, a new owner may find that the first six months of rental income will be earmarked to cover city taxes. And increasing lending rates will put further pressure on what a landlord charges a tenant.
"There are a lot of factors in the real estate industry that are working against everyone," Ehn said.
Many in Michigan already have identified housing affordability as a statewide issue, with Gov. Gretchen Whitmer this month launching what she called Michigan's first statewide housing plan. Access and affordability are key measures, with the Whitmer administration estimating that 50 percent of renters pay too large a portion of their income in rent.
Ehn said she and her group's members join many in the housing industry in saying housing supplies must increase to cut consumer costs.
"The only way to reduce rents is to build more," she said. However, she added, "We don't see where any municipalities are excited about building lots more units."
In the meantime, while some tenants seriously consider buying a home, others, like O'Casey, are staying put and wondering how high increases will get.
O'Casey remembers an earlier time when she and her husband confronted high rents. They lived in the San Jose, California, area in the early 1990s as real estate started a steep ascent.
They saw a three-bedroom townhouse that they liked, but the price — just over $250,000 — made them pause. They had nothing saved for a down payment, and it felt like too much of a financial stretch.
"But the rent caught up to what we would have paid," O'Casey said.
Today, she's still happy that she's a lifelong renter, but her budget will be changing. She's on a fixed income, and plans to use money used for discretionary spending, such as travel, to cover the rent.
She also recognizes that her pension helps her, while many people's incomes aren't keeping pace with the housing market. Average weekly wages in Michigan are up 6.45 percent so far this year. And, O'Casey notes, the Social Security cost of living increase was 5.9 percent for 2022.
"I'm not in a situation where I'm going to be hurting because of (the higher rent)," she said. "I will have less money to spend on what I like to do."
Choosing to buy
Ali Von Au Douglas moved to Ann Arbor eight years ago, and for the past four years has lived in a one- bedroom apartment with a fireplace and private wooded views.
During the pandemic, when she worked from home, it started to feel small. But moving into a two-bedroom apartment would, she said, "unlock" the rate that she said had increased but not at the same rate new tenants pay when they move into the complex.
She checked out other apartment buildings and found "I was going to pay so much money that it wasn't even worth it at that point."
Instead, she said she is set to close on her first house this week and plans to move in by the end of June.
Staying in the one-bedroom helped her save for a down payment, and now, she said, she can't wait to move into the Ypsilanti Township ranch with a finished basement that, she said, may only need new paint and some do-it-yourself floor upgrades.
And she's counting on stable payments for as long as she's there, with her mortgage rate locked in and property taxes capped at 3-percent increases per year.
Unlike rent, she said, "my mortgage rate won't change … and I get more space, a yard. I'm almost like, why didn't I think of this sooner?"
According to online affordability calculators, someone paying $1,500 a month in rent could count on a similar payment for a $200,000 house, bought with a 5 percent down payment.
Using the same rough calculations, a $1,000 monthly payment may be able to cover a $125,000 purchase with 3 percent down.
Those estimates do not address the "break-even" rate on a home purchase, or the duration that someone would need to own a home to cover initial purchase costs like the mortgage and appraisal.
In addition, those amounts may seem reasonable only in some markets in the state. Across Michigan, the average sales price of a home or condo was $241,729 in March, according to data from the Michigan Association of Realtors.
But the supply of homes in popular areas diminish for lower-priced homes. Grand Rapids had 4 listings at $125,000 or less early this week, and about three dozen at $200,000. At today's market pace, most may be under contract within weeks.
Also at those low asking prices, buyers can expect to compete with multiple offers and owners can expect the final price to leap above the asking price.
Both Dewease, who bought her house in Grand Rapids last year, and Von Au Douglas said they recognized the more they saved for a down payment, the more flexibility they'd have when it came time to make a winning offer.
Von Au Douglas initially set a target price of $220,000, and deliberately started her search among the houses priced well under that. She and her Realtor, Angela Smith of Keller Williams Terri Lloyd & Co. in Brighton, targeted the Ypsilanti area for options and braced for battle in the tough market.
Days later, she'd visited three houses; her bid on one of them beat out a cash offer, and she was on her way to home ownership. She still sounds surprised it worked so smoothly for homes within her budget.
"With everything, taxes, all those things included, my mortgage is going to be $100 less than what I pay right now" in rent, Von Au Douglas said. "It's crazy to me that it's like that I'm actually going to be saving money."
She describes the experience as empowering.
"I guess I don't know if I really thought that I could do this," she said. "But I am.'
Business Watch
Covering the intersection of business and policy, and informing Michigan employers and workers on the long road back from coronavirus.
Thanks to Business Watch sponsors:
Support Bridge's nonprofit civic journalism. Donate today.
We're not just a news organization, we're also your neighbors
We've been there for you with daily Michigan COVID-19 news; reporting on the emergence of the virus, daily numbers with our tracker and dashboard, exploding unemployment, and we finally were able to report on mass vaccine distribution. We report because the news impacts all of us. Will you please support our nonprofit newsroom?