Climate change could bring woe to Michigan's lakes, farms, forests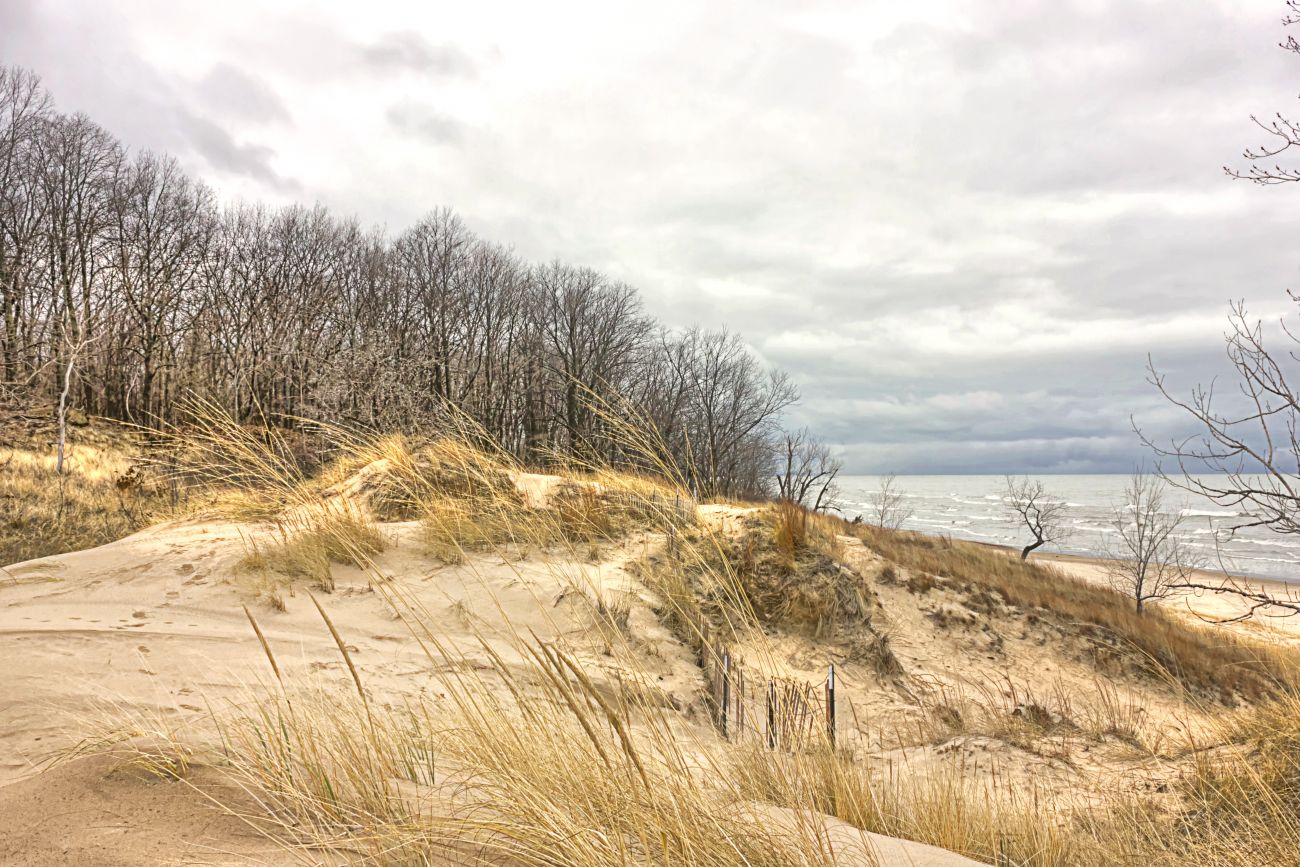 It's not just heat. A growing body of research predicts climate change could bring a host of problems in the coming decades in Michigan, from increased algae blooms on the Great Lakes and crop-killing pests on farms to extinctions and increased air pollution.
Last October, the U.N. Intergovernmental Panel on Climate Change — comprising the world's top scientists — warned the planet will warm 2.7 degrees Fahrenheit by 2040 or sooner unless global leaders pursue "unprecedented" changes.
Without dramatic decreases in greenhouse gas emissions, severe drought and coastal flooding could displace millions of people in low-lying areas, disrupt global food supplies and destabilize some governments, the report warned.
RELATED: Think it's hot now? Michigan's 90° days could quadruple in 20 years
While some suggest northern U.S. cities like Detroit could see more migration as North America significantly warms, here's a look at what researchers say Michigan could face with unchecked climate change:
More algae blooms
Warming could raise the temperatures of Great Lakes waters, increasing the frequency and intensity of harmful algae blooms such as one in Lake Erie that contaminated drinking water in Toledo, Ohio, for three days in 2014.
"Warmer water due to climate change might favor harmful algae in a number of ways," according to the U.S. Environmental Protection Agency. For instance: toxic blue-green blooms grow quicker in warmer waters, and the blooms absorb sunlight, further warming the water.
Experts also expect climate change to bring more frequent and intense rainfall to the Midwest, causing more fertilizer runoff from farms that fuel algae blooms.
Changes in tourism
Experts say increasingly mild winters will continue to shorten ski seasons and lead to less ice on lakes. That could jeopardize winter festivals and gradually upend a winter tourism economy that state estimates say generated $2.15 billion in 2017.
But warmer weather could bring more summer tourism opportunities, Michelle Rutty, a professor of sustainable tourism at Michigan State University, told Bridge Magazine this year. That includes longer seasons for visiting state parks, camping, biking and other warmer-weather activities.
Farm threats
In some parts of the Midwest, warming has extended growing seasons and bolstered production of crops. But warming also will bring more rainfall that worsens soil erosion and improves breeding conditions for crop-damaging pests, according to the National Climate Assessment, a landmark federal government report released last year.
"Projected changes in precipitation, coupled with rising extreme temperatures before mid-century, will reduce Midwest agricultural productivity to levels of the 1980s without major technological advances," according to the climate assessment.
This year, Michigan corn and soybean farmers have been devastated by soggy fields and potential crop loss in what's been called the third-wettest season in recorded history.
Extinct species
Development has already harmed species across the Midwest's prairies, wetlands, forests and freshwater ecosystems. Warming temperatures and drought will "accelerate the rate of species declines and extinctions," the National Climate Assessment said.
Species loss would harm "flood control, water purification, and crop pollination, reducing the potential for society to successfully adapt to ongoing changes," the climate assessment said.
Public health worries
Rising temperatures in the Midwest will worsen air quality, increase pollen, bring heavier rains and more threats from disease-carrying pests, according to the National Climate Assessment.
Climate change could increase the prevalence of meteorological conditions that make pollutants like ozone dangerous. By 2050, researchers expect ozone concentrations to kill 220 to 500 Midwesterners each year.
"By mid-century, the region is projected to experience substantial, yet avoidable, loss of life, worsened health conditions, and economic impacts estimated in the billions of dollars as a result of these changes," the report said.
"Improved basic health services and increased public health measures—including surveillance and monitoring—can prevent or reduce these impacts."
In Michigan, rising temperatures could reverse decades of improvement. State reports show that monitoring sites in southeast Michigan – the most industrial area in the state – have detected far less pollution since monitoring began in 1978.
Broken infrastructure
Heavier flooding and more heat will damage stormwater systems and other infrastructure — including roadways and bridges.
"The annual cost of adapting urban stormwater systems to more frequent and severe storms is projected to exceed $500 million for the Midwest by the end of the century," according to the National Climate Assessment.
High heat stresses pavement, bridge expansion joints and railroad tracks.
"The EPA estimates that higher temperatures associated with unmitigated climate change would result in approximately $6 billion annually in added road maintenance costs and over $1 billion in impacts to rail transportation by 2090," the report said.
That's an area where Michigan is lagging. The state needs to find an extra $4 billion each year to keep roads, bridges, water and sewer systems from crumbling, according to a 2016 report from a commission assembled by then-Gov. Rick Snyder.
Gov. Gretchen Whitmer is pushing a controversial 45-cent per gallon gasoline tax to fund road fixes.
Tree trouble
Climate change is threatening the Midwest's 91 million acres of forests, which contribute $122 billion to the economy and are vital to everyone from hunters to tribes.
More frequent drought is expected to kill younger trees, while warmer winters will reduce snowpack that insulates soil, leading to more frost that damages tree roots.
"Many tree species on which tribes depend for their culture and livelihoods—such as paper birch, northern white cedar, and quaking aspen—are highly vulnerable due to temperature increases," the 2018 National Climate Assessment said.
Forests cover more than half of Michigan lands, according to the U.S. Forest Service, and associated industries employ nearly 100,000 workers.
We're not just a news organization, we're also your neighbors
We've been there for you with daily Michigan COVID-19 news; reporting on the emergence of the virus, daily numbers with our tracker and dashboard, exploding unemployment, and we finally were able to report on mass vaccine distribution. We report because the news impacts all of us. Will you please donate and help us reach our goal of 15,000 members in 2021?