GOP donor's plans to dredge Grand River meet rough waters in West Michigan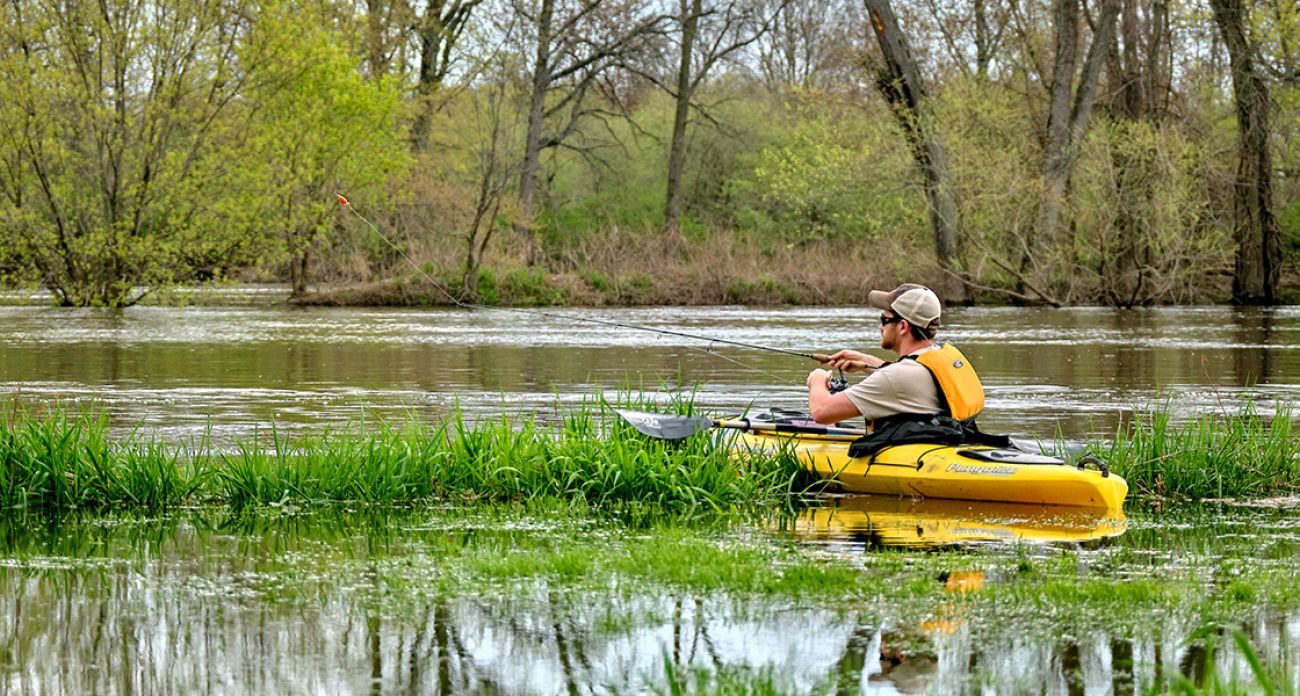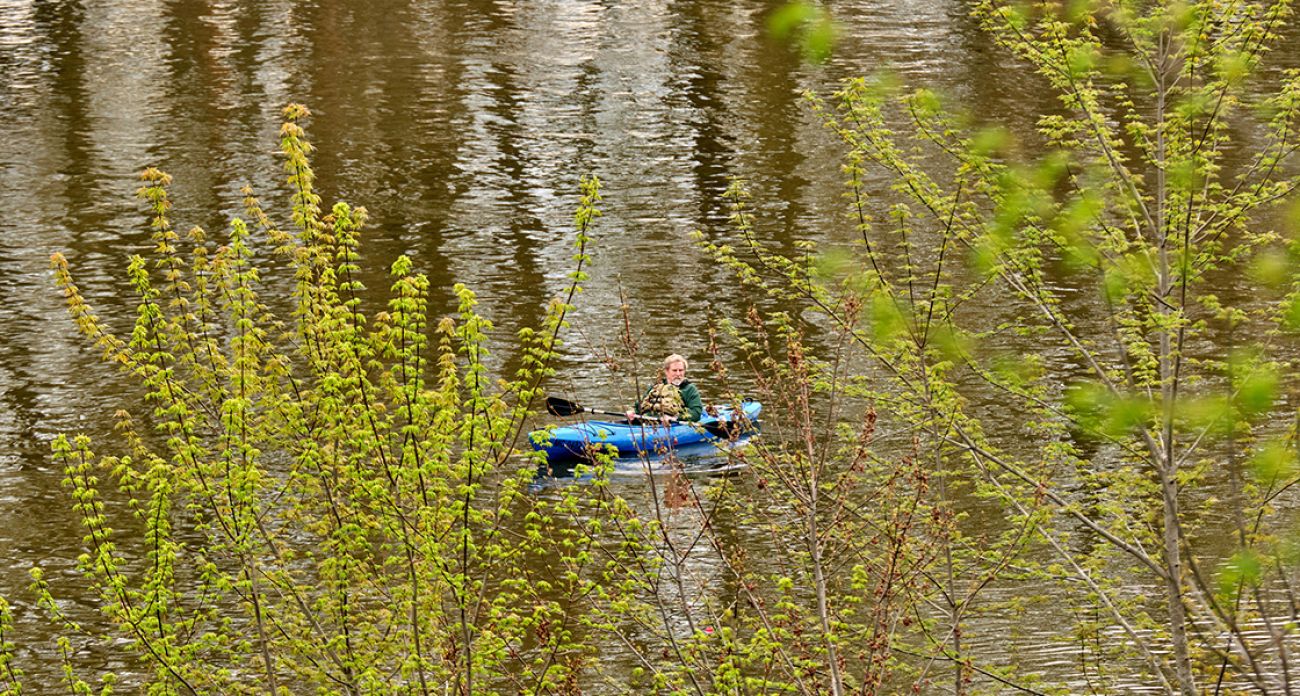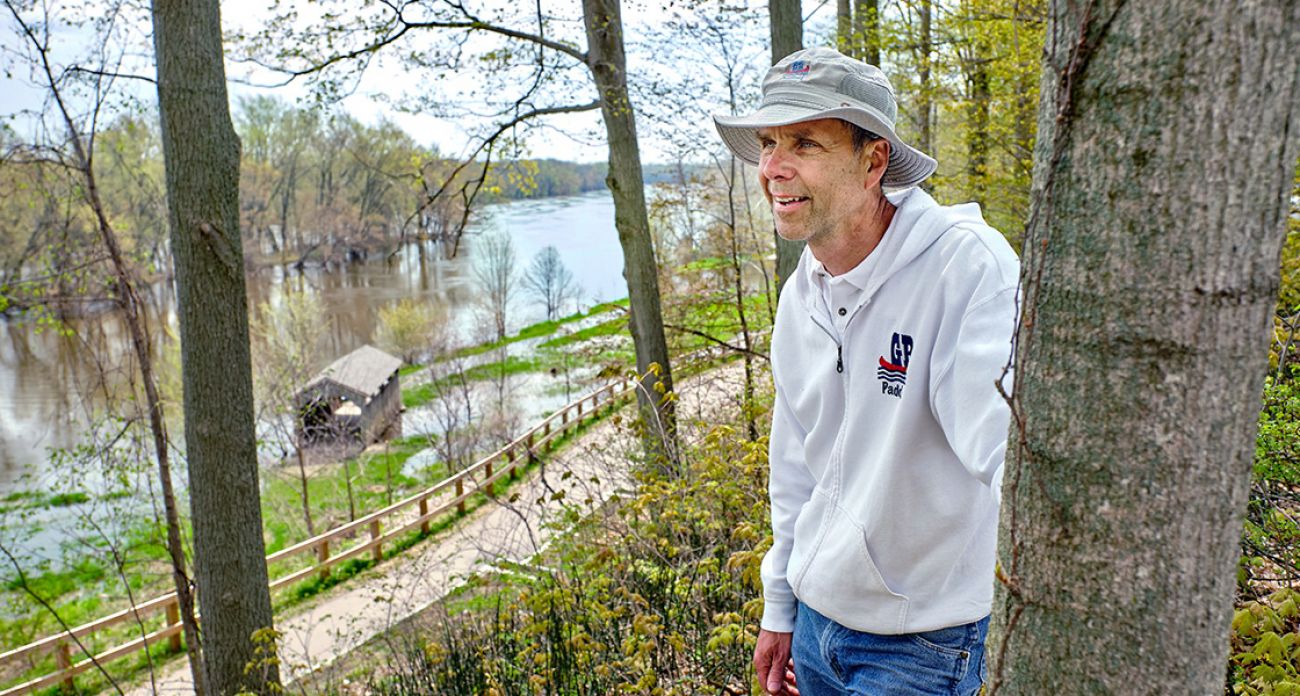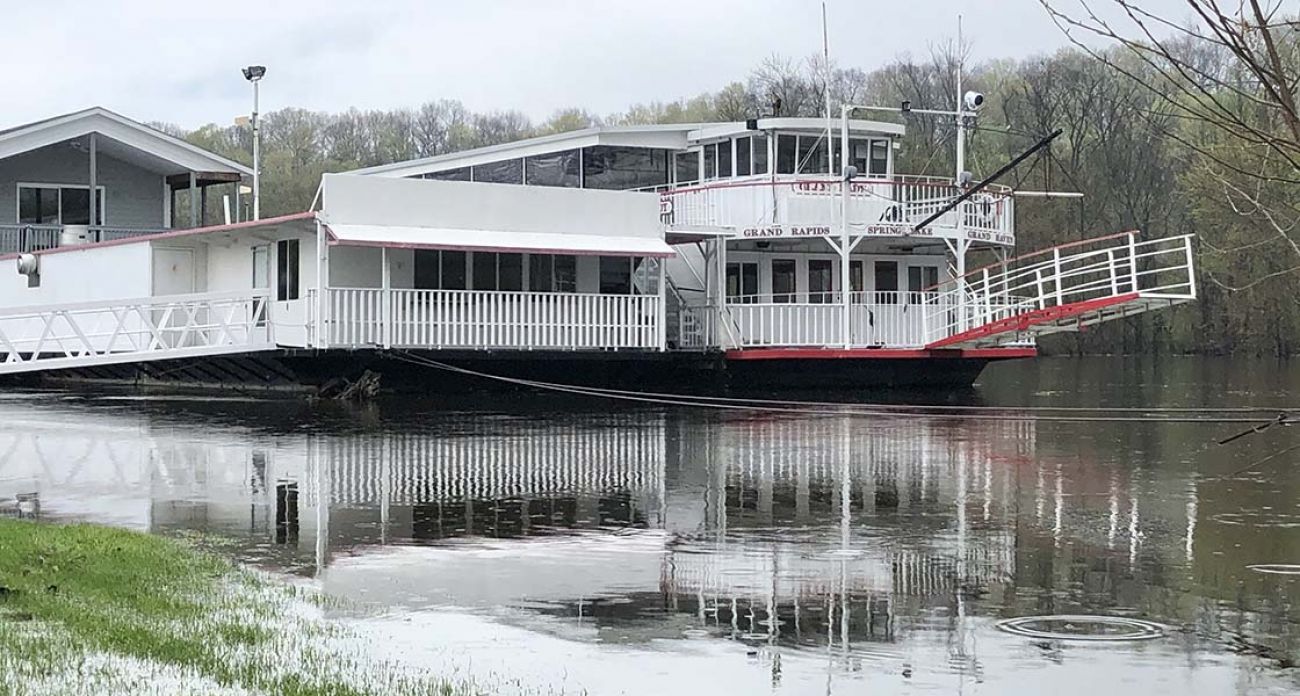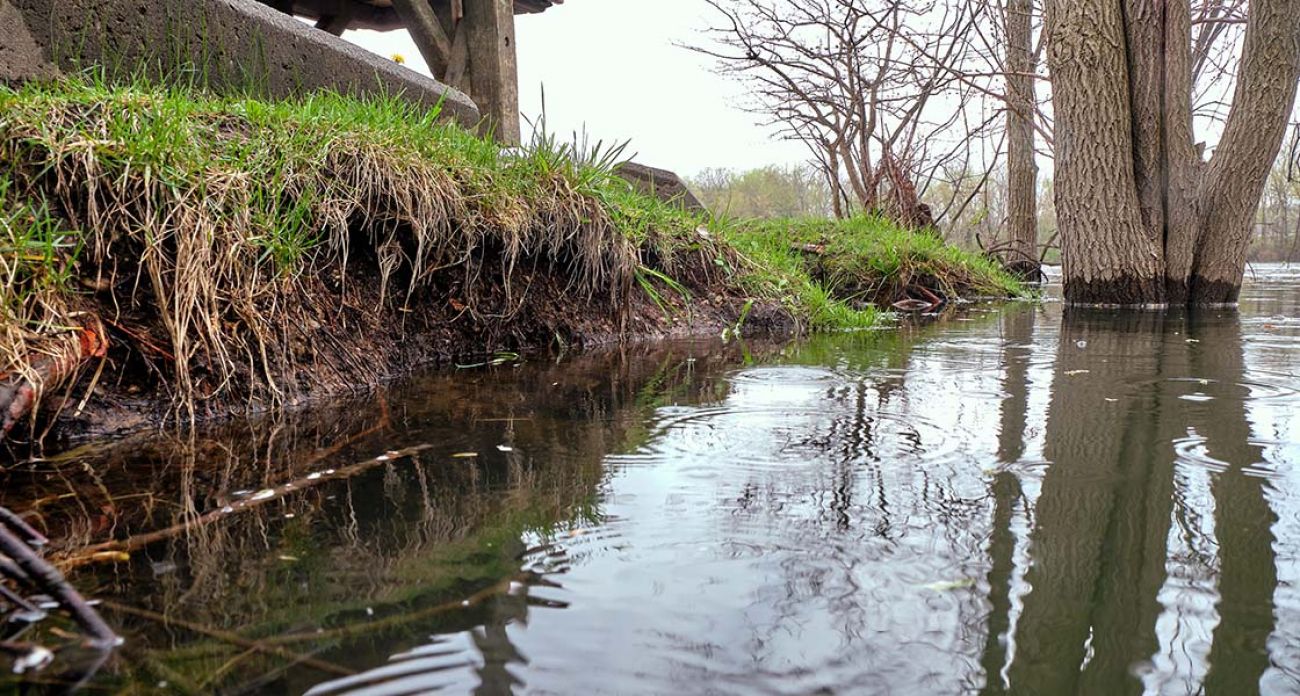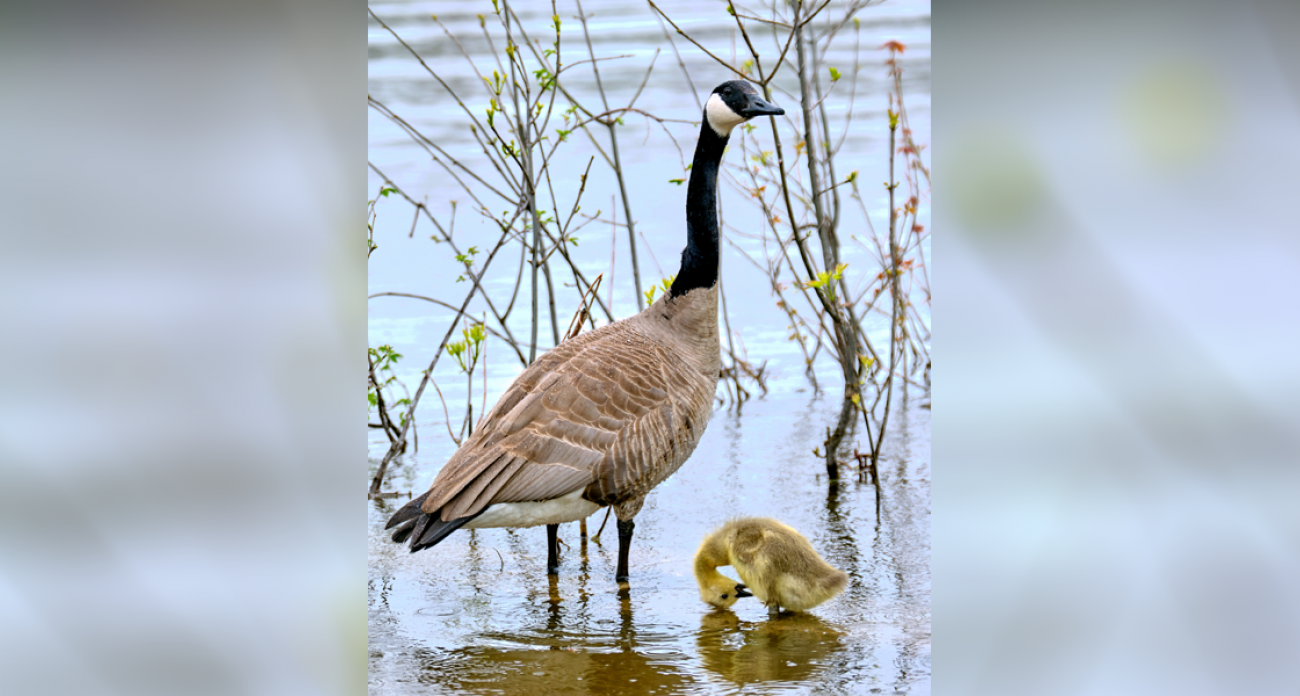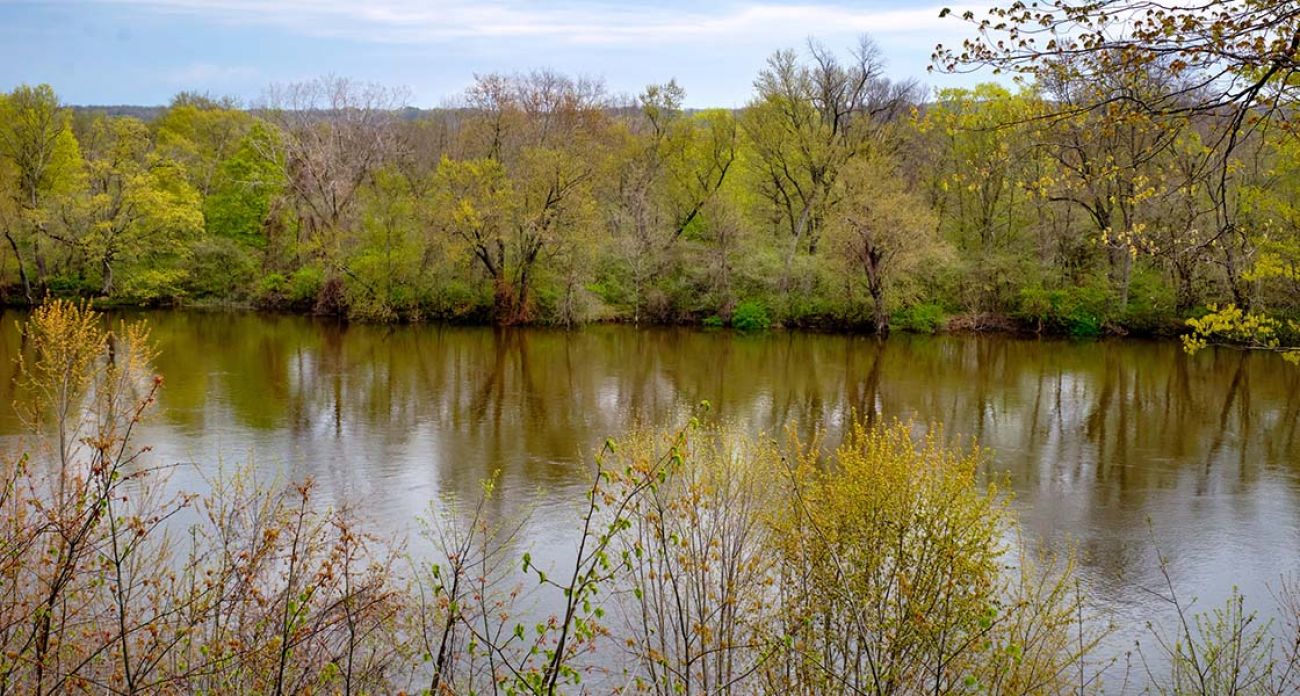 JENISON — Dan Hibma sees beauty and opportunity in the Grand River as it snakes through the heart of Grand Rapids – more marinas, tourism dollars and fun for boaters, if only Michigan's longest river weren't so shallow in meandering stretches west of town.
The West Michigan developer envisions power boats floating through Kent and Ottawa counties — and all the way to Lake Michigan. But that won't happen unless the state government pays to carve a deeper channel by dredging through sediment and whatever else has built up on the river bed over decades.
Steamboats puffed and tooted along the Lower Grand River until the early 1900s, and some of their names are still carved into the ceiling of the 92-year-old Cottage Bar in downtown Grand Rapids. It's a tidbit Hibma likes to mention when waxing about the river's heritage. But bigger boats haven't since fared as well.
Government reports have described how "numerous bars, snags and other hazards to navigation make the river dangerous" in the Grand's shallower waters. And the river is narrower than it once was thanks to 25 miles of training walls — pilings of woven brush — laid in the early 1900s to hold back shifting sand and silt that bedeviled engineers.
Now, more than a century after the last attempt to cut through the river clutter, Hibma wants the government to take another try.
An influential Republican and husband of former Michigan Secretary of State Terri Lynn Land, Hibma has used his political connections to advance an idea of dredging 22.5 miles from Grand Rapids' Fulton Street Bridge to the Bass River Inlet near Eastmanville in Ottawa County.
The project would involve digging a 50-foot-wide channel that averages 7-feet deep. The effort would be designed for 26-foot power boats but could accommodate boats as big at 49 feet, a state-funded report said.
"I just think it's a cool idea. Sometimes you want to just do something because you think it's a cool idea," said Hibma, who along with his wife donated $450,000 to political candidates and causes in the 2018 election cycle, according to the Michigan Campaign Finance Network.
The Grand River rises in Jenison as rain falls on a recent Monday (Bridge video by Jim Malewitz)
Hibma began his push for a "Grand River Waterway" nearly a decade ago, and found a champion in former Sen. Majority Leader Arlan Meekhof, R-West Olive. He helped secure nearly $3.5 million in state grants for dredging and studies, including $2 million in the final hours of last year's lame duck legislative session.
Meekhof has since become an unpaid adviser to the project, which is expected to cost $2.1 million for dredging along with $165,000 for maintenance each year, according to a state contracted report from Edgewater Resources, a St. Joseph-based marina and waterfront developer.
In recent months, community objections have prompted the Michigan Department of Natural Resources to pause plans to sample the riverbed for any hazardous pollutants — a major hurdle to determine whether the project will move forward.
"Before we do any sediment sampling, we want to review those concerns," DNR spokesman Ed Golder told Bridge.
Governing bodies in Ottawa County, Grand Haven, Grandville and at least four townships approved resolutions against project. Public officials and residents list concerns including the possibility that dramatically altering the river's path would destroy fish habitats and erode some riverfront.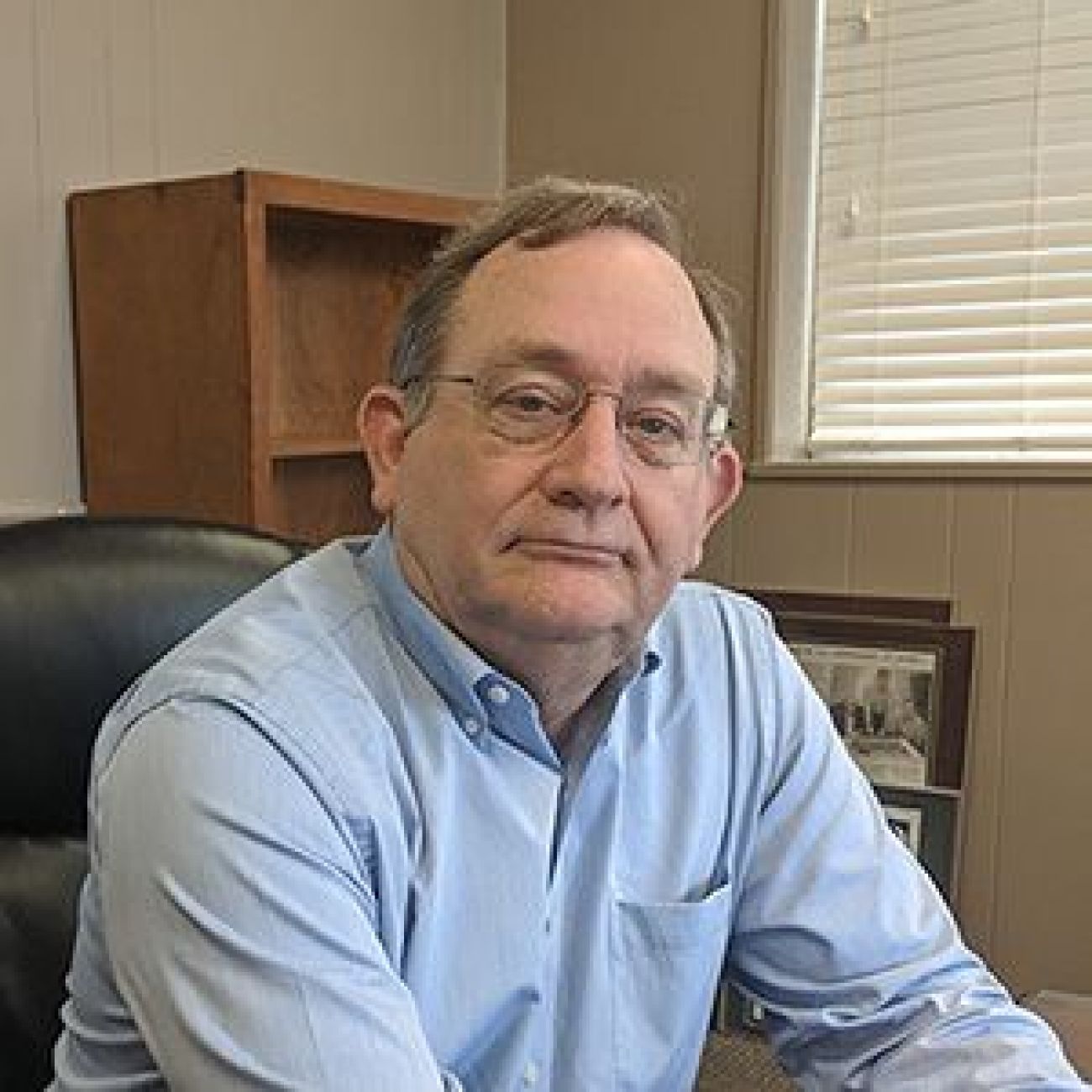 Hibma touts the project as a way to better use a river that, thanks to restoration efforts, has dramatically rebounded from pollution so severe that, in 1905, one Grand Rapids newspaper predicted the river would become a sewer by 2005.
Opponents worry dredging could disrupt that progress. Local government officials question whether they'd be stuck paying to maintain the dredged channel and whether an influx of large power boats would discourage kayakers and smaller boats.
Some boaters say it's possible to navigate down the river — if you have experience. They include Greg Boynton, whose family owns the 70-ton Grand Lady Riverboat, a replica of the 1800s-era steamers. With a shallow draft, the boat has floated passengers between Grand Rapids and the mouth of the river in Grand Haven since the early 1990s.
At the Grand Lady's landing in Jenison, Boynton called the dredging plan flawed and unneeded.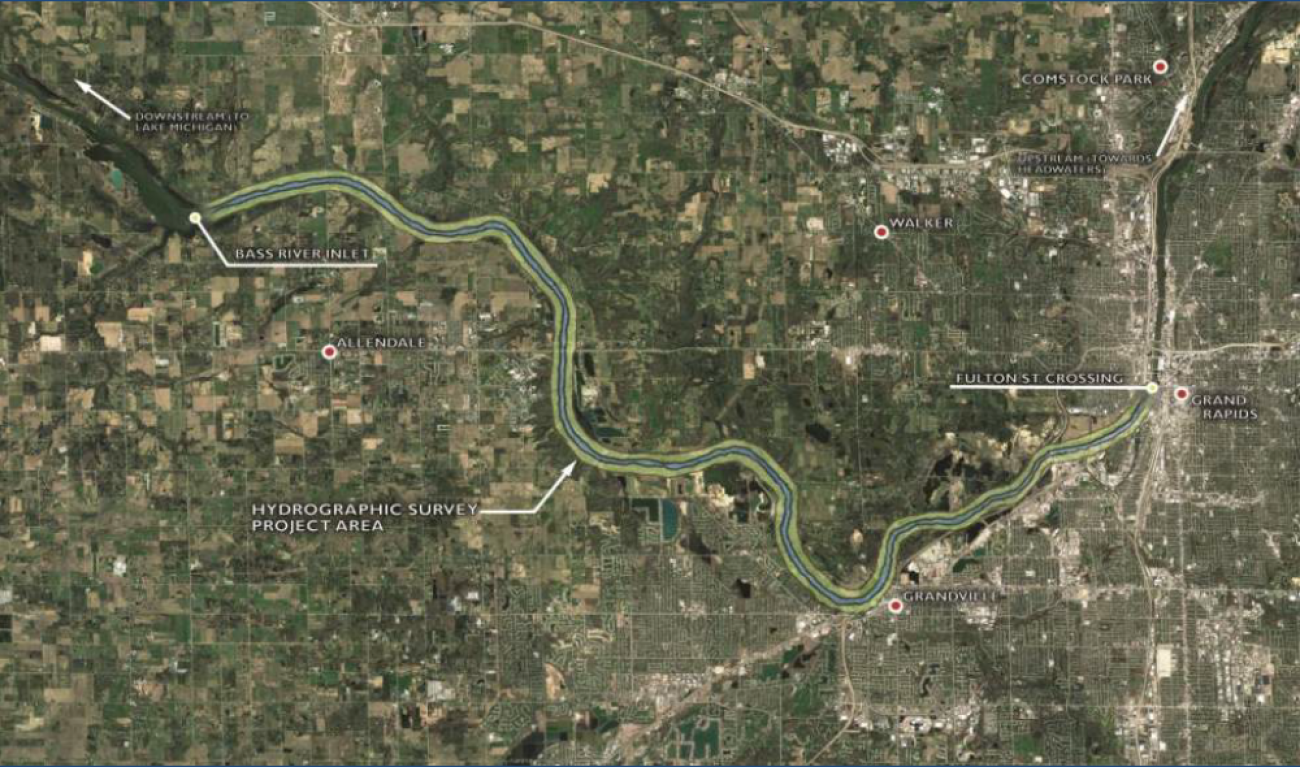 Hibma said his plan is geared toward less skilled boaters. A study commissioned by a nonprofit he created to advance the project claimed deepening the river would generate some $5.7 million in annual economic impact and 33,000 new visitors. Kent and Ottawa counties alone have 77,000 registered boats.
"The idea here is to invite folks to come to West Michigan, spend a little extra time — maybe once in a lifetime," Hibma said. "If you're going to invite people to West Michigan for recreation, you need to provide some navigation and have a safe venue."
'It's a question of how bad it's going to be.'
Daniel O'Keefe, a river and Great Lakes fisheries specialist with Michigan State University's extension office in Ottawa County, said removing 50 acres of river bottom could devastate fisheries, and the project's scope is far beyond routine dredging.
"There is no way to do this well," said O'Keefe, overlooking a calm stretch of river from the lodge in Grand Ravines North County Park in Jenison as two kayakers paddled below. "It's a question of how bad it's going to be."
He ticked off some of the specific impacts, which he rounded up in a report for Ottawa County officials: "great harm" to larval insects and other creatures fish eat; the destruction of shallow riffles and sand bars where fish from walleye and steelhead to smallmouth bass and northern pike live, and where the threatened river redhorse often spawn.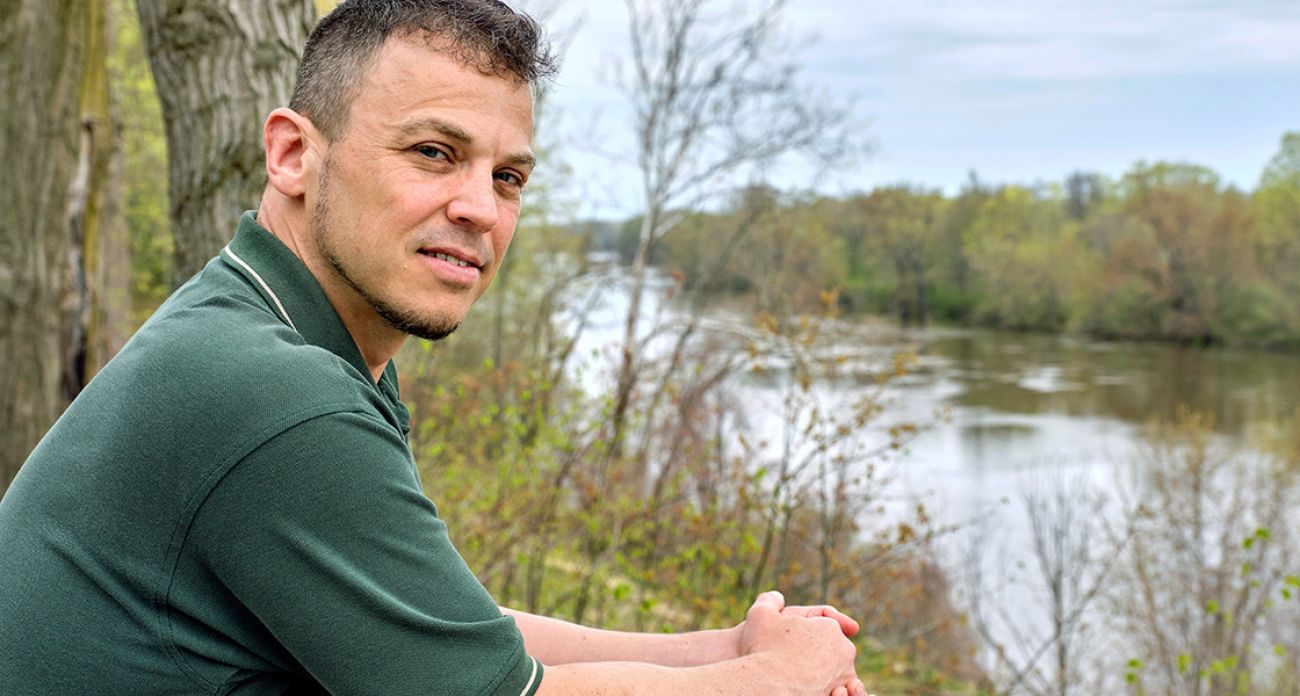 It's possible but not certain that the ancient lake sturgeon, a threatened species in Michigan, swim through the rivers stretch en route from Lake Michigan to Grand Rapids, O'Keefe added.
Tom Werkman, a fishing guide and Ottawa County Parks commissioner worries such damage would scare away anglers and harm his business.
"People will just end up going elsewhere," he said.
Meekhof, who himself is an outdoorsman, said dredging would "expand more recreational opportunities for the people of the state of Michigan." He and Hibma called the criticisms premature until the DNR studies whether pollution lies beneath the riverbed.
"Wait 'til you see what the core samples are, before you start crying Chicken Little," Meekhof said.
Hibma added: "We understand the environmental concerns, but we're in the fact-finding stage."
Tom Miedema, a Hudsonville turf farmer who owns a charter boat in Grand Haven, said he's a big fan of the waterway project as long as tests show it won't hurt the river.
"Going up and down the river would be a great thing for a lot of people," said the 50-year-old who bought his first boat before he got his driver license.
"Even if this project wouldn't happen, to do the studies and to know what is happening in that river – I think that's a huge thing."
Lack of input
Neither Hibma nor Meekhof formally asked downriver communities if they wanted the project before they set it in motion. As more public officials and residents learn of it, growing numbers have rejected the idea or at least demanded answers before lending their support.
"We have to deal with the consequences," Grand Haven City Manager Pat McGinnis told Bridge. "If you're going to spend public dollars on it, allow us to be part of the public and weigh in."
Ottawa County is the biggest owner of riverfront property in the proposed dredging zone. Over the past two decades, it has purchased thousands of acres of lands for protection and recreation as part of a $41 million Grand River Greenway Initiative, and county officials say dredging could muck up those years of planning.
The county's resolution against the project noted opposition from "many kayakers, fishermen and other small boat users" during a public meeting in April while "not a single power boat owner appeared to report that he or she was in support."
State Sen. Winnie Brinks, D-Grand Rapids, said she wished the project drew more scrutiny before lawmakers moved it forward. As a former member of the House last year, she voted for budget bills that earmarked funds for the project and the rest of state government. She said that process didn't lend itself for closely considering specific projects in Michigan communities.
"It's difficult for us to know everything that's in there, and to be able to isolate an item is almost impossible, right? Because you're asked to vote yes or no on such a large budget," she said.
Rep. Rachel Hood, D-Grand Rapids, said Hibma and Meekhof should have done more to educate the public.
"To have such an invasive and huge project underway, and to be giving millions to it, I do think it was their intent to get it done without public engagement," she said.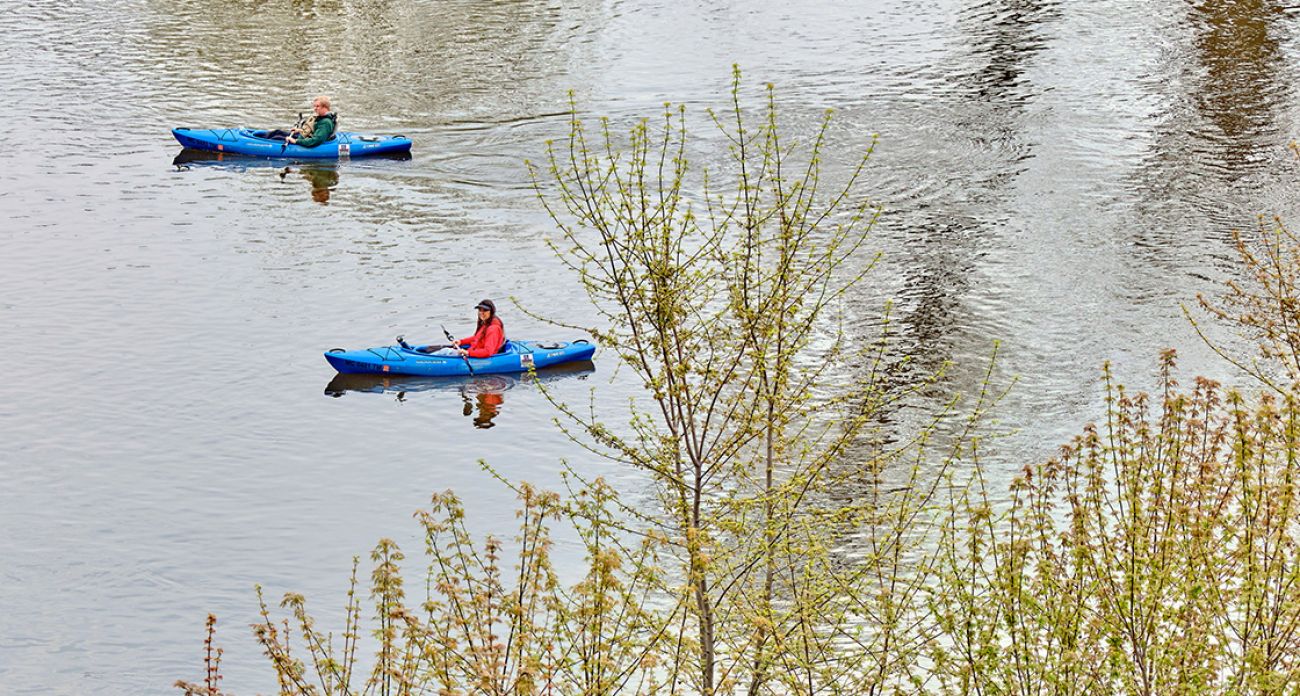 Hood and Brinks are among local Democrats calling on Gov. Gretchen Whitmer to pause the project, and they said they were glad the DNR decided to review the local concerns.
(Tiffany Brown, Whitmer's press secretary, told Bridge that Whitmer herself had not put on the brakes. "The DNR is the lead on the project," she said.)
Meekhof bristles at the criticism, and said the public could weigh in once any permitting proceedings kick off.
"No dredging can be done until [state agencies do permitting]. And then there's open meetings...there's all kinds of transparency," he said.
Some who vocally supported the project months ago have since tempered their tone.
In March, Grand Rapids Chamber of Commerce CEO Rick Baker took to local TV to describe "boundless" opportunities from deepening the waterway with "potential residential and commercial benefits all along the river."
Baker this month declined an interview with Bridge, writing in an email: "We don't have an official position on the project so I would not be able to comment one way or another. Our support thus far has been passive and limited to studying the feasibility."
Grandville Mayor Steve Maas also spoke glowingly of the project alongside Baker in March, and Hibma tapped him as an informal adviser. Speaking to Bridge after his city council voted to oppose the effort, however, Maas clarified:
"I couldn't say I am 100 percent in favor of this project. But I definitely am intrigued by it. And I want to learn more about it. I don't want to cut short, any exploration of the possibilities."
Cost questions
Some government officials worry that maintaining the deepend river could fall to local taxpayers.
McGinnis, the Grand Haven city manager, said the U.S. Army Corps of Engineers pays as much as $900,000 each year just to keep a 1-mile stretch of his city's harbor clear.
"If they do this thing, [the state] also needs to create some agency, bureaucracy departments," McGinnis said. "Because otherwise the local governments just become responsible for keeping that waterway open, and it is totally unsustainable."
Idling in his kayak near a swampy bank in Grand Ravines park, Bob Sabine said he likes the river as it is.
Pleased with his decision to ditch the office on a recent Monday morning, the Grand Haven accountant and avid birdwatcher described the treat he had just witnessed: an eagle grabbed a fish out of the water.
"I could hear him swoop down and take the fish out," Sabine said, before listing several concerns with the dredging idea.
"I think it would impact everybody who lives on the river in a very negative way," he said, stopping mid-thought to glance upward.
As if to corroborate Sabine's anecdote, a bald eagle soared across the overcast sky, clutching a fish in its talons.
"You don't get to see that everywhere," he said.
Magdalena Mihaylova contributed reporting for this story.
Editor's Note: This story has been corrected to reflect the proper name and amount of the agency responsible for dredging Grand Haven's harbor.
Michigan Environment Watch
Michigan Environment Watch examines how public policy, industry, and other factors interact with the state's trove of natural resources.
Michigan Health Watch is made possible by generous financial support from:
Our generous Environment Watch underwriters encourage Bridge Michigan readers to also support civic journalism by becoming Bridge members. Please consider joining today.
Only donate if we've informed you about important Michigan issues
See what new members are saying about why they donated to Bridge Michigan:
"In order for this information to be accurate and unbiased it must be underwritten by its readers, not by special interests." - Larry S.
"Not many other media sources report on the topics Bridge does." - Susan B.
"Your journalism is outstanding and rare these days." - Mark S.
If you want to ensure the future of nonpartisan, nonprofit Michigan journalism, please become a member today. You, too, will be asked why you donated and maybe we'll feature your quote next time!